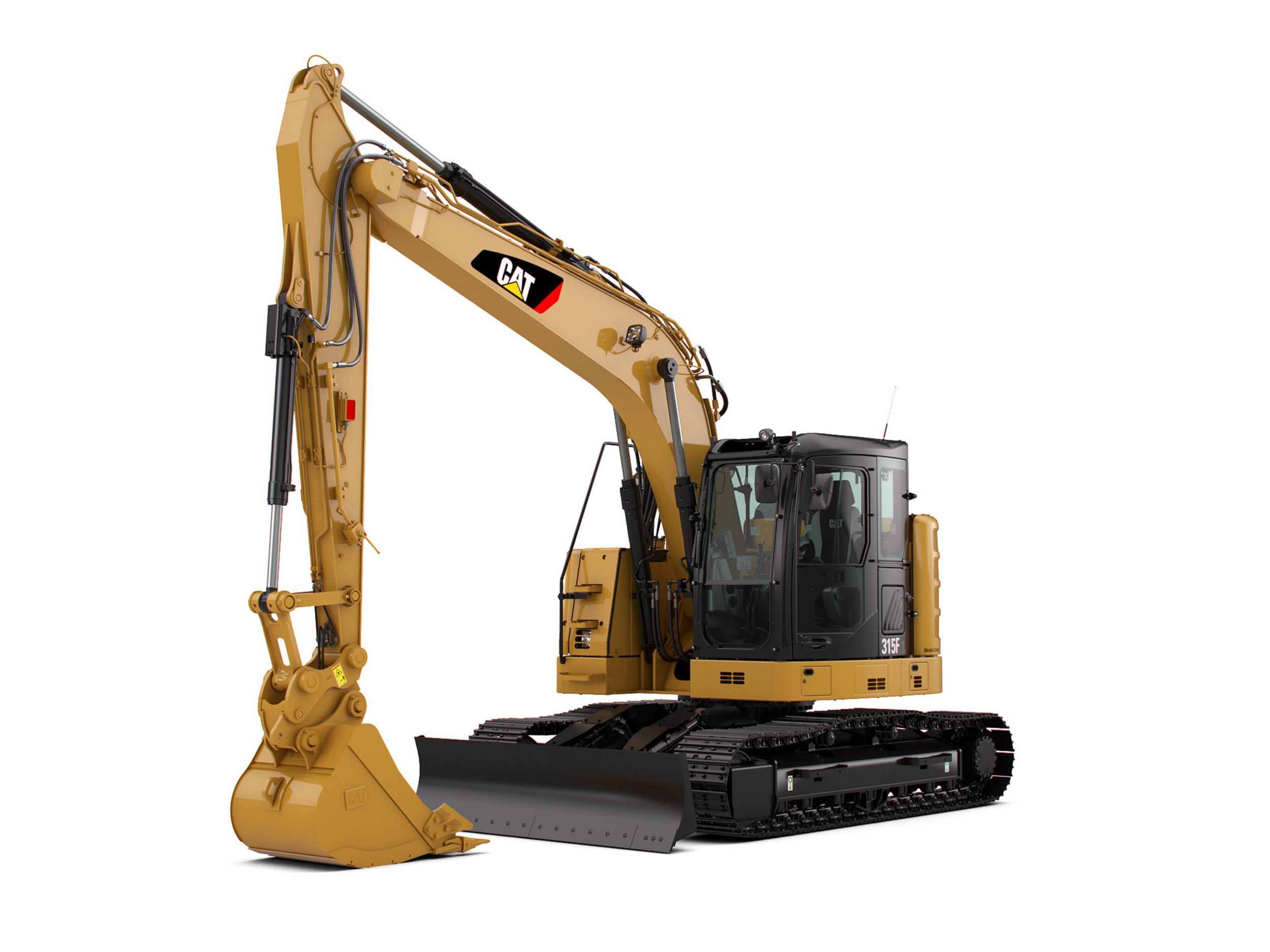 *The model image shown is for demonstration purposes only. Contact dealer for complete unit details.
Listing Details
Description
Model:
315F
Product Family:
Excavators
Manufacturer:
CAT
Year:
2018
Serial Number:
0TDY11145
Location:
WAIPAHU, OAHU
Unit Number:
H15984
Machine Spec Detail
General Machine Specifications
The Cat® 315F L is a perfect choice for customers who value versatility, reliability, durability, and maximum efficiency.
Engine
Engine Model
Cat C4.4 ACERT
Flywheel Power
97 HP
Bore
4.1 in
Stroke
5 in
Displacement
270 in³
Gross Power - SAE J1995
74 kW (100 hp/101 PS)
Net Power - SAE J1349/ISO 9249
72 kW (97 hp/98 PS)
Engine Power - ISO 14396
74 kW (100 hp/101 PS)
Note
The air conditioning system on this machine contains the fluorinated greenhouse gas refrigerant R134a (Global Warming Potential = 1430). The system contains 0.6 kg of refrigerant which has a CO2 equivalent of 0.858 metric tonnes.
Weights
Operating Weight
37794 lb
Swing
Swing Speed
11.5 r/min
Swing Torque
22790 ft·lbf
Drive
Maximum Drawbar Pull
25400 lbf
Maximum Travel Speed
3.4 mile/h
Hydraulic System
Main System - Maximum Flow - Total
67 gal/min
Maximum Pressure - Equipment
4420 psi
Maximum Pressure - Power Offset Boom - Optional
4340 psi
Maximum Pressure - Swing
3340 psi
Maximum Pressure - Travel
5080 psi
Pilot System - Maximum Flow
4.8 gal/min
Pilot System - Maximum Pressure
600 psi
Service Refill Capacities
Cooling System
7.4 gal (US)
Swing Drive - Each
0.6 gal (US)
Final Drive - Each
0.8 gal (US)
Hydraulic System - Including Tank
42.3 gal (US)
Hydraulic Tank
22.2 gal (US)
Engine Oil - With Filter
3.6 gal (US)
Fuel Tank Capacity
47 gal (US)
DEF Tank Capacity
5 gal (US)
Sound Performance
ISO 6395 - Exterior Sound Power Level
101 dB(A)
ISO 6396 - Operator Sound Pressure Level
69 dB(A)
Bucket & Stick Forces* - Reach Boom - 4.65 m (15'3"); R3.0 m (9'10") Stick; General Duty Bucket
Bucket Digging Force - ISO
21420 lbf
Bucket Digging Force - SAE
19200 lbf
Note
*With 0.53 m3 (0.69 yd3), 900 mm (36") bucket.
Stick Digging Force - ISO
13130 lbf
Stick Digging Force - SAE
12800 lbf
Dimensions* - Reach Boom - 4.65 m (15'3"); R3.0 m (9'10") Stick
Cab Height
9.25 ft
Cab Height - With Top Guard
9.67 ft
Counterweight Clearance
2.83 ft
Ground Clearance
1.42 ft
Length - Center of Rollers
10 ft
Note
*With 0.53 m3 (0.69 yd3), 900 mm (36") bucket.
Shipping Height
9.83 ft
Shipping Length - With Blade
26.25 ft
Tail Swing Radius
5 ft
Track Gauge
6.5 ft
Track Length
12.33 ft
Transport Width - 600 mm (24 in) Shoes
8.5 ft
Machine Weight
Maximum Operating Weight
37794 lb
Minimum Operating Weight
33296 lb
Working Ranges* - Reach Boom - 4.65 m (15'3"); R3.0 m (9'10") Stick
Maximum Cutting Height
31.67 ft
Maximum Depth Cut for 2440 mm (8'0") Level Bottom
18.92 ft
Maximum Digging Depth
19.5 ft
Maximum Loading Height
23.58 ft
Maximum Reach - Ground Level
28.5 ft
Maximum Vertical Wall Digging Depth
17.33 ft
Minimum Loading Height
6.75 ft
Note
*With 0.53 m3 (0.69 yd3), 900 mm (36") bucket.
the C4.4 Acert™ U.s. Epa Tier 4 Final/eu Stage Iv Engine Is Powerful And Efficient, And It Can Run On Biodiesel Up To B20.
advanced Control Automatically Manages Pump And Engine Speed For Maximum Efficiency.
two Power Modes, High Power And Eco Mode, Help You Actively Manage Fuel Consumption.
engine Idle Shutdown To Saves Fuel, Reduces Emissions, And Extends Service Intervals.
site Prep And Finishing Work Are Quick And Easy With A Wide Range Of Cat Work Tools.
utility Work Is Fast And Flawless With A Cat Bucket And Compactor.
a Coupler Lets You Swap Between Attachments In Seconds Without Leaving The Cab.
see The Whole Money-making Attachment Line For Your Machine At Www.cat.com/attachments.
the Roll-over Protective Structure (rops) Certified Cab Is Quiet And Comfortable.
automatic Climate Control Helps Maintain Consistent Cab Temperature.
joystick Consoles And Armrests Are Adjustable.
seats Are Adjustable And Feature Air Suspension With An Optional Heater (europe, Australia, New Zealand And Pacific Islands).
the Lcd Monitor Is Easy To Navigate And Programmable In 42 Languages.
many Routine Service And Maintenance Points Can Be Accessed From Ground Level Reducing The Time Taken To Check And Service Your Machine.
wide Service Doors Make For Easy Access.
filters Are Grouped To Reduce Service Time.
the Cooling Package Is Designed To Prevent Plugging, Make Blowing Off Debris Easy.
cat Connect Technology Improves Job Site Efficiency.
optional Cat Grade Control Helps You Create A Level Base And Precise Slope With Ease.
product Link™/visionlink® Connects Owners To The Machine, Providing Access To Location, Hours, Fuel Consumption, Idle Time, Events, And Diagnostic Codes.
robot Welded, Caterpillar Designed Boom And Sticks Are Built For Long Service.
greased Track Link Between Pins And Bushings Increases Undercarriage Life And Reduces Noise.
the Hydraulic Activation Lever Locks Out All Hydraulic Functions.
handrails, Anti-skid Plating, And Countersunk Bolts Reduce Slipping And Tripping.
a Ground-level Engine Shutoff Switch Shuts Down The Engine In Case Of Emergency.
optional Rearview Camera And Mirrors Enhance Visibility.
the Side-view Camera Enhances Visibility On The Boom Side Of The Machine To Help Make Operators More Effective And Efficient (europe Only).
listofrelationships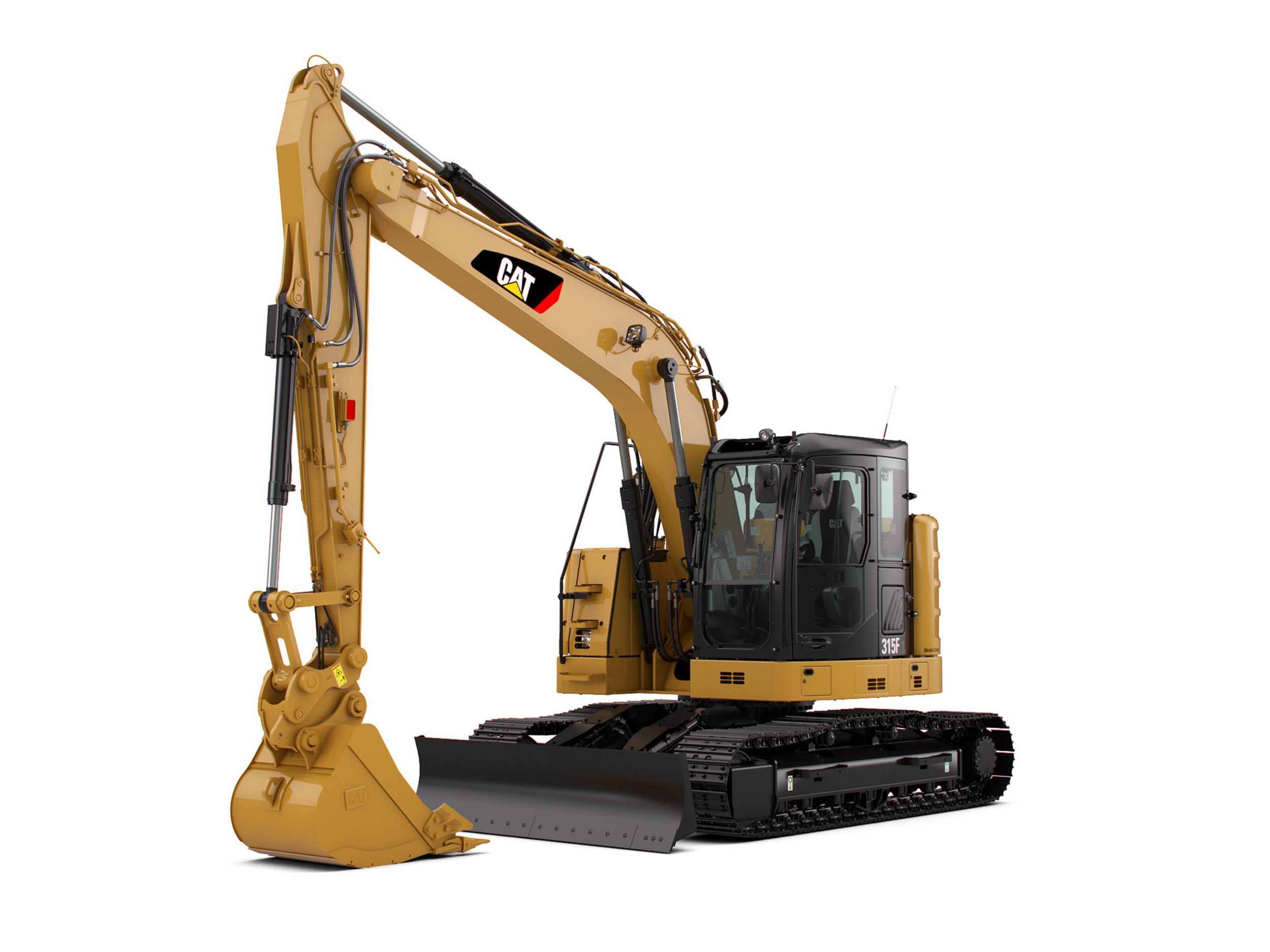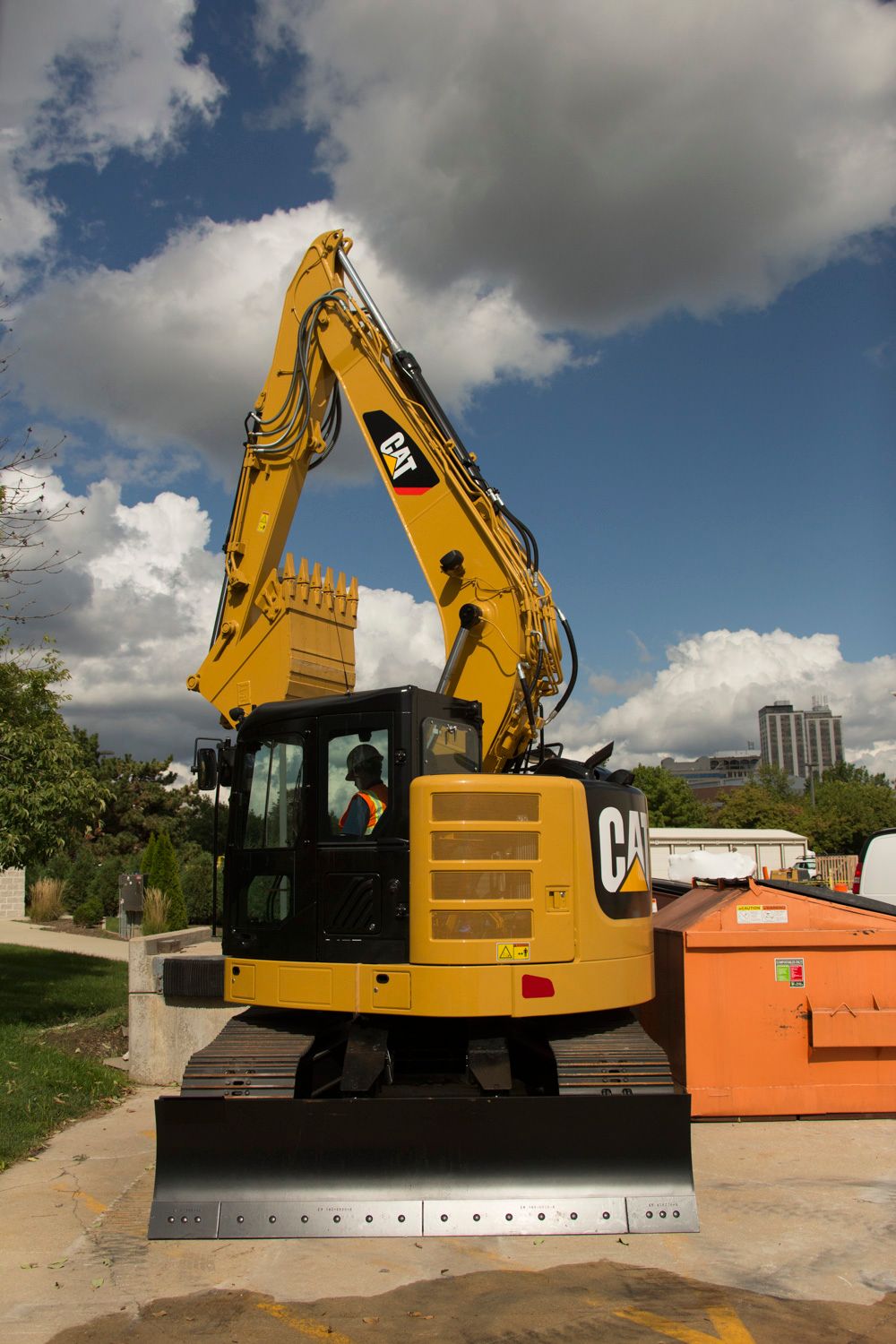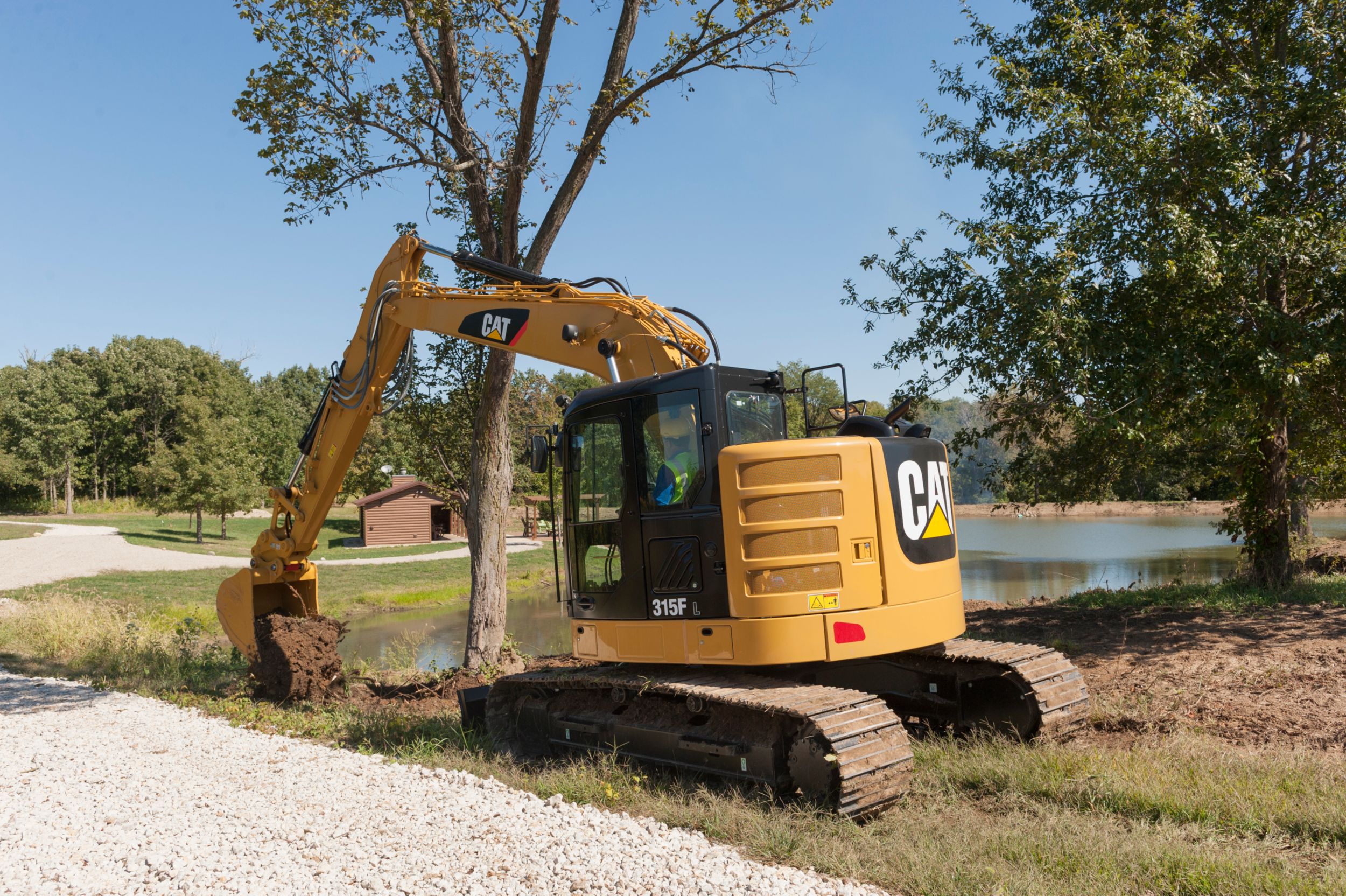 I am interested in this listing