NEW | Excavators - 349F L
*The model image shown is for demonstration purposes only. Contact dealer for complete unit details.
Listing Details
Description
Model:
349F L
Product Family:
Excavators
Manufacturer:
CAT
Year:
2017
Serial Number:
0BZ210203
Location:
SAN DIEGO, RANCHO BERNARDO
Unit Number:
H16106
Machine Spec Detail
General Machine Specifications
The 349F L is built to keep your production numbers up and your owning and operating costs down while giving you all the power, fuel efficiency, and reliability you need to succeed.
Engine
Engine Model
Cat C13 ACERT
Net Flywheel Power
417 HP
Bore
5.12 in
Stroke
6.18 in
Displacement
763 in³
Gross Power - SAE J1995
322 kW/432 hp/438 PS
Net Power - SAE J1349/ISO 9249
311 kW/417 hp/423 PS
Engine Power - ISO 14396
317 kW/425 hp/431 PS
Weights
Operating Weight
107145 lb
Machine Weight
Operating Weight*
107145 lb
Note
*349F L with long fix undercarriage, HD R6.9m (22'8") boom, R3.35m (11'0") stick, 3.1 m3 (4.1 yd3) GP bucket, 600 mm (24") DG shoes.
Swing Mechanism
Swing Speed
8.7 r/min
Swing Torque
109500 ft·lbf
Drive
Maximum Travel Speed
2.9 mile/h
Maximum Drawbar Pull
75300 lbf
Hydraulic System
Main System - Maximum Flow - Total
203 gal/min
Maximum Pressure - Equipment - Normal
5076 psi
Maximum Pressure - Swing
3989 psi
Maximum Pressure - Travel
5076 psi
Pilot System - Maximum Flow
7.1 gal/min
Pilot System - Maximum Pressure
598 psi
Swing System - Maximum Flow
102 gal/min
Maximum Pressure - Equipment - Heavy Lift
5512 psi
Service Refill Capacities
Fuel Tank Capacity
190 gal (US)
Cooling System
13.2 gal (US)
Swing Drive - Each
2.6 gal (US)
Final Drive - Each
4 gal (US)
Hydraulic System - Including Tank
150.6 gal (US)
Hydraulic Tank
107.5 gal (US)
Engine Oil - With Filter
10 gal (US)
DEF Tank Capacity
11 gal (US)
Dimensions - Long Fix Undercarriage: Heavy-Duty R6.9m (22'8") Boom; R3.35TB HD (11'0") Stick
Cab Height
10.5 ft
Cab Height - With Top Guard
11.25 ft
Counterweight Clearance*
4.17 ft
Ground Clearance - With Shoe Lug Height
1.58 ft
Ground Clearance - Without Shoe Lug Height
1.67 ft
Length - Center of Rollers
14.33 ft
Note
*Without shoe lug height.
Shipping Height
12.25 ft
Shipping Length
39 ft
Tail Swing Radius
12.17 ft
Track Gauge
9 ft
Track Length
17.58 ft
Transport Width - 600 mm (24 in) Shoes
10.92 ft
Transport Width - 750 mm (30 in) Shoes
11.42 ft
Sound Performance
Exterior - ISO 6395
106 dB(A)
Operator - SAE J1166/ISO 6396
69 dB(A)
Working Ranges - Long Fix Undercarriage: Heavy-Duty R6.9m (22'8") Boom; R3.35TB HD (11'0") Stick
Maximum Cutting Height
35.5 ft
Maximum Depth Cut for 2440 mm (8'0") Level Bottom
24.67 ft
Maximum Digging Depth
25.17 ft
Maximum Loading Height
24.42 ft
Maximum Reach - Ground Level
38.5 ft
Maximum Vertical Wall Digging Depth
19.17 ft
Minimum Loading Height
9 ft
the C13 Acert™ Engine Meets U.s. Epa Tier 4 Final, Korea Tier 4 And Eu Stage Iv Emission Standards.
automatic Engine Speed Control Lowers Rpm Based On Load For Reduced Fuel Consumption.
power Modes Help You More Actively Manage Fuel Consumption.
cat® Connect Technology Solutions Increase Production, Minimize Operating Costs, And Optimize Return On Investment By Offering Link, Grade, And Detect Technologies.
visionlink® Provides Wireless Access To Machine Operating Data Such As Location, Hours, Idle Time, Fuel Usage, Productivity, And Diagnostic Codes To Optimize Performance.
cat Grade Control And Accugrade™ Provide Real-time Cut And Fill Information To Assist You In Attaining Grades And Slopes More Quickly And Accurately.
routine Maintenance Items Like Grease Points And Fluid Taps Are Easy To Reach At Ground Level.
the Side-by-side Cooling System Enables Easy Cleaning.
multiple S∙o∙ssm Ports And Pressure Diagnostic Taps Help Prevent Maintenance Downtime.
the Full-size Roll-over Protective Structure (rops) Certified Cab Is Quiet And Comfortable.
joystick Consoles And Armrests Are Adjustable. Seats Are Adjustable And Feature Air Suspension And Heated And Cooled Options.
the Lcd Monitor Is Easy To Navigate And Programmable In 44 Languages.
demolition Work Is Quick And Easy With A Cat Shear Or Multiprocessor.
quarry Work Is No Problem With A Purpose-built Cat Bucket And Hammer.
a Cat Coupler Lets You Swap Between Attachments In Seconds Without Leaving The Cab.
tool Control Option Remembers Pressures And Flows For Up To 20 Tools To Enhance Uptime.
booms And Sticks Are Built For Long Service.
box-section Structures With Multi-plate Fabrications, Castings, And Forgings Are Used In High-stress Areas. Track Shoes, Links, Rollers, Idlers, And Final Drives Are Built With High-tensile-strength Steel.
greased Track Link Between Pins And Bushings Increases Undercarriage Life And Reduces Noise.
smart Refuel Fills The Machine Quickly From An External Fuel Source; It Automatically Stops When The Fuel Tank Is Full Or The Fuel Source Is Empty, Eliminating Guess Work And Premature Pump Wear.
the Rearview And Side-view Cameras Enhance Visibility To Help Make Operators More Effective And Efficient.
extended Hand And Guard Rails Allow For Safer Climbing To The Upper Deck, And Anti-skid Plates Reduce Slipping Hazards In All Types Of Weather Conditions.
listofrelationships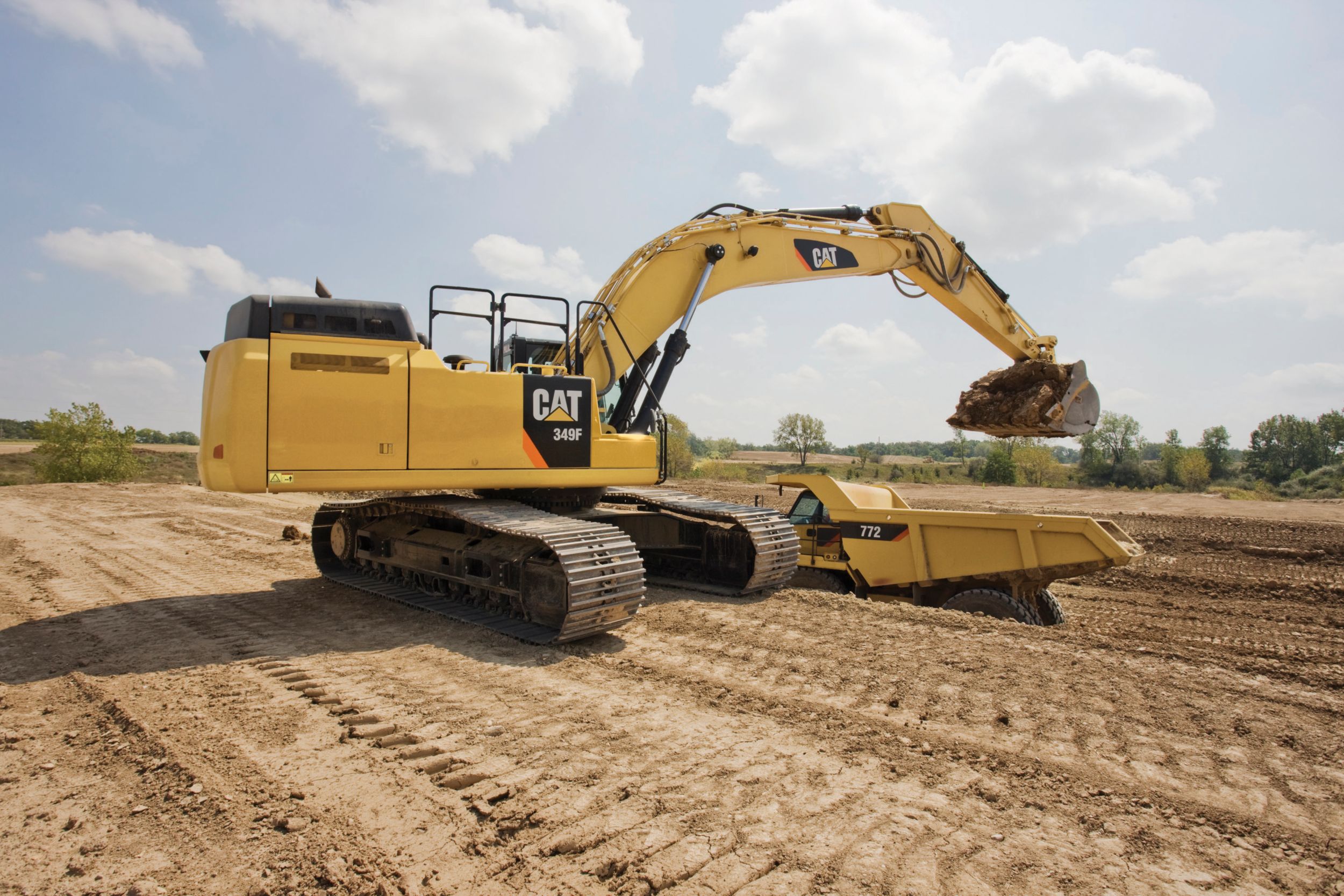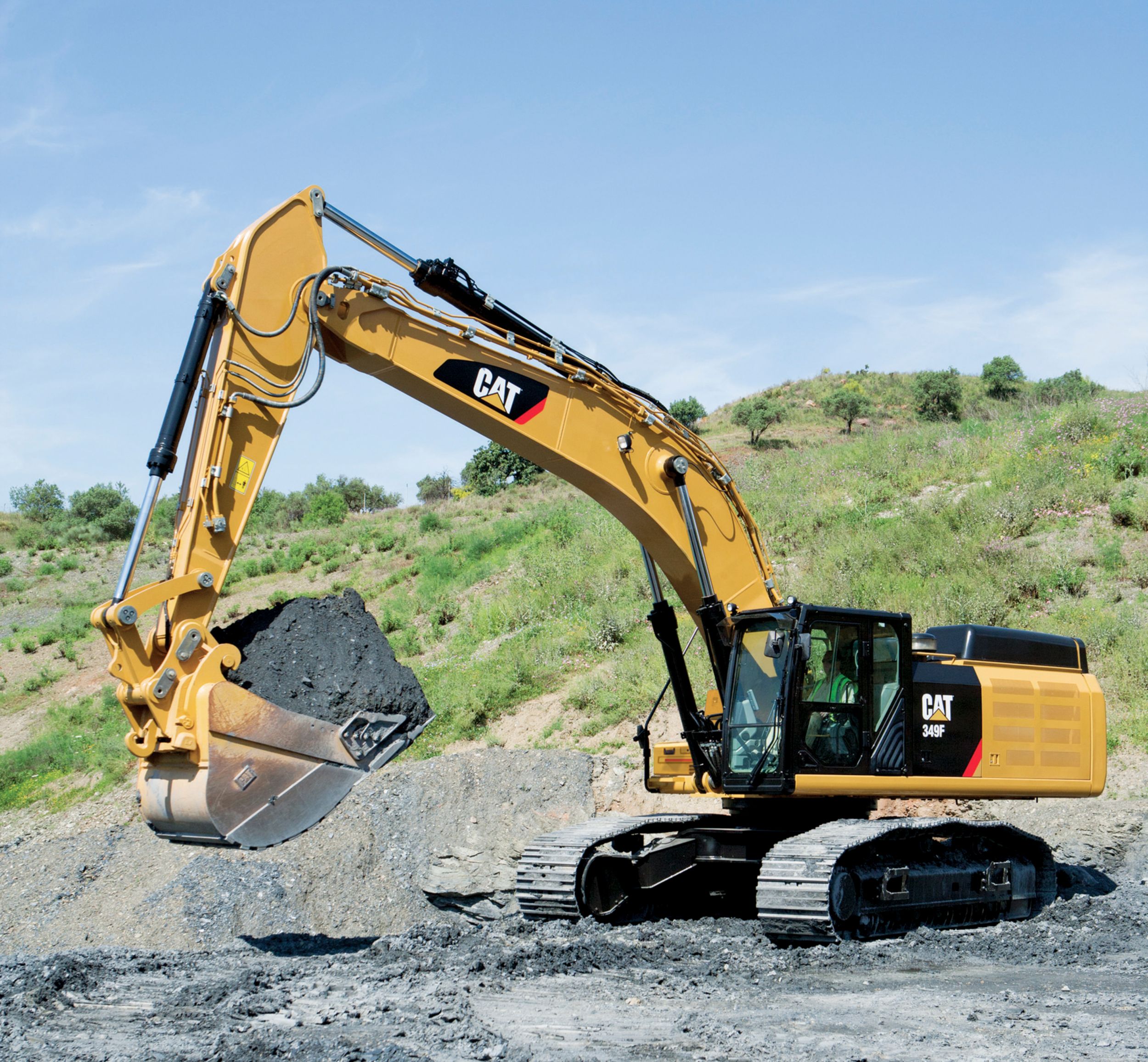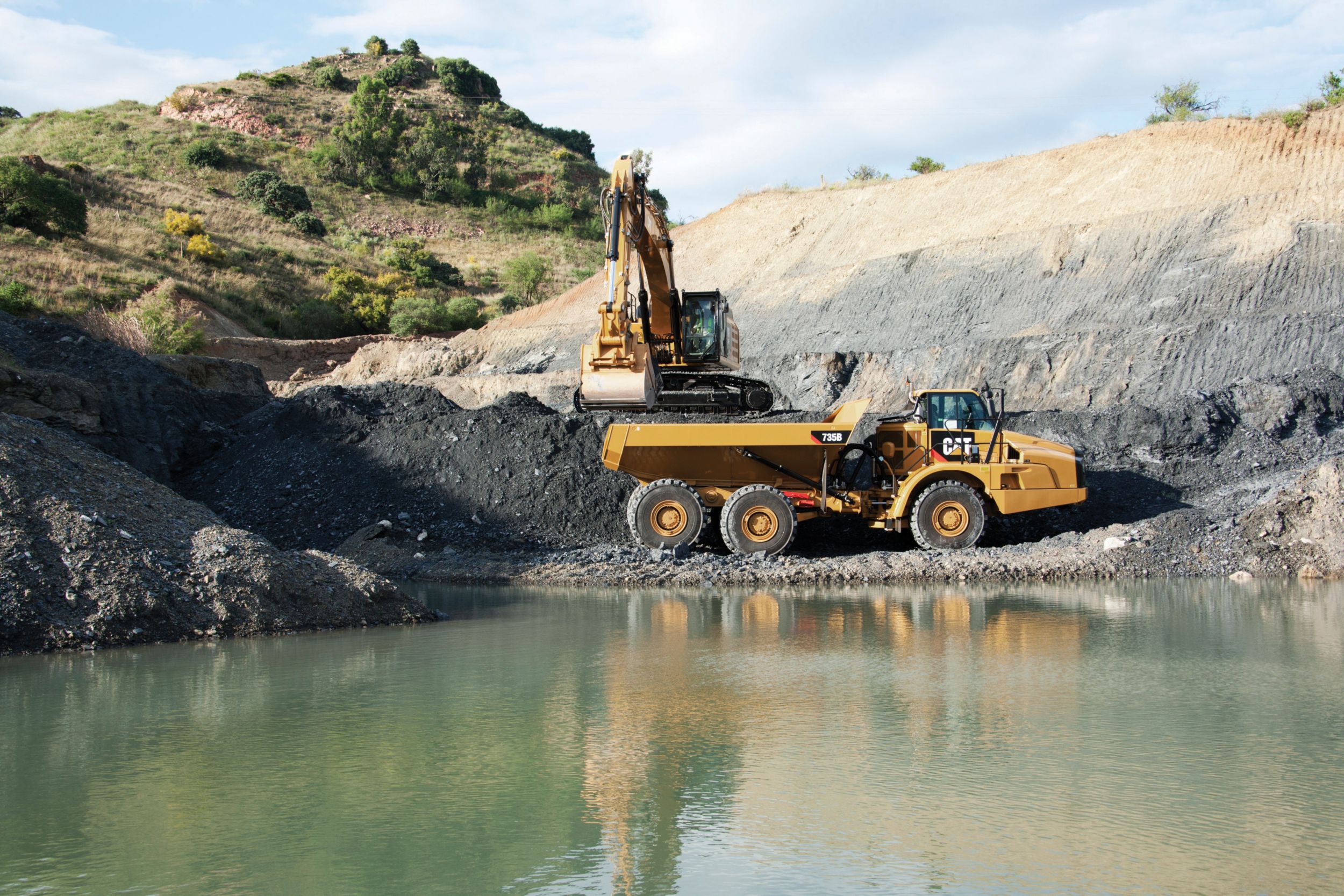 I am interested in this listing