NEW | Excavators - 335F LCR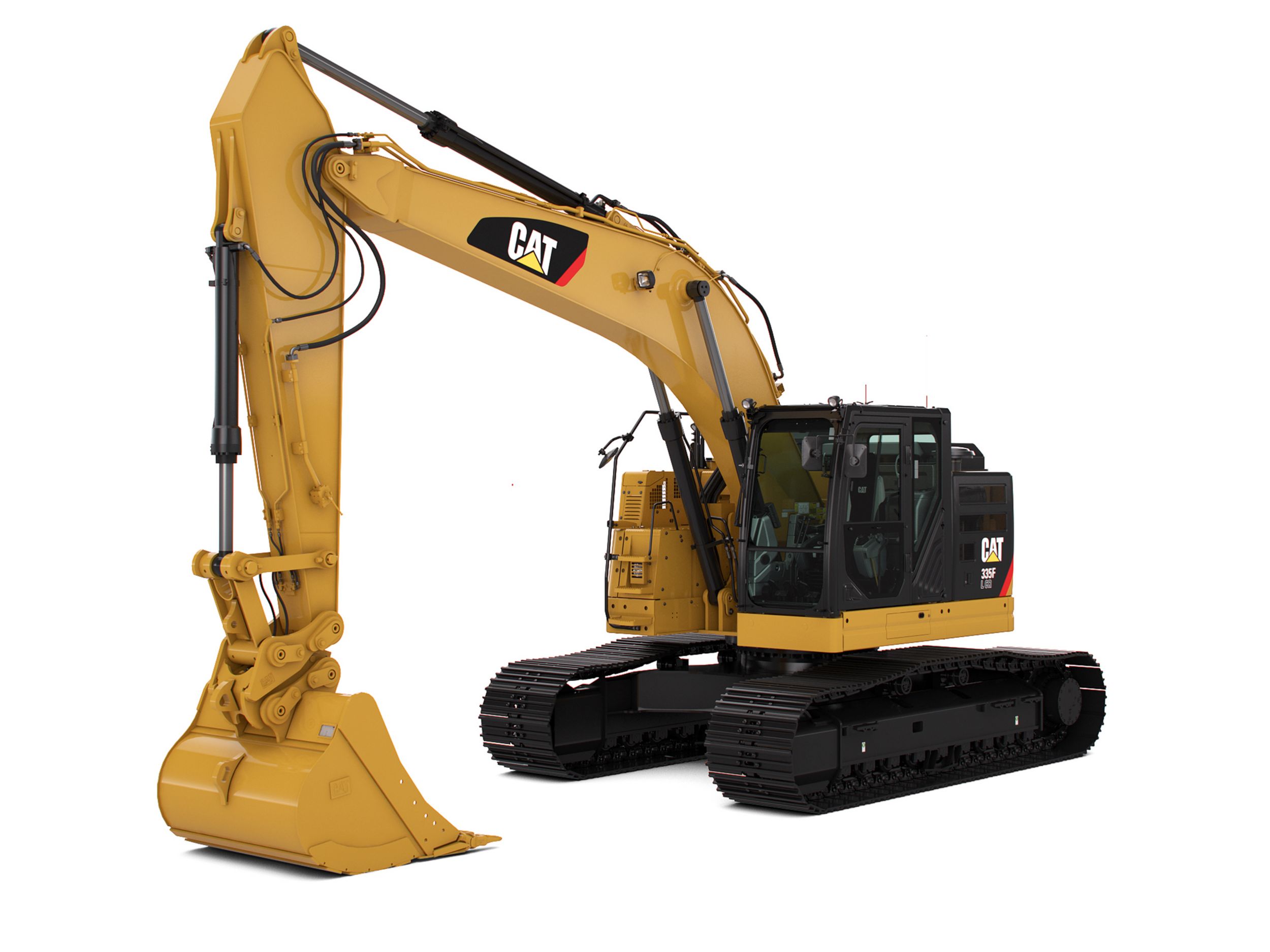 *The model image shown is for demonstration purposes only. Contact dealer for complete unit details.
Listing Details
Description
Model:
335F LCR
Product Family:
Excavators
Manufacturer:
CAT
Year:
2017
Serial Number:
0KNE10302
Location:
SAN DIEGO, RANCHO BERNARDO
Unit Number:
034786
Machine Spec Detail
General Machine Specifications
The Cat® 335F L is the largest, most efficient compact radius machine available from any major manufacturer today. The type of up-close, space-restricted work you can do with such a unique, heavy-duty machine is nearly unlimited.
Engine
Engine Model
Cat® C7.1 ACERT™
Net Flywheel Power
200 hp
Gross Power – SAE J1995
204 hp
Net Power – SAE J1349
200 hp
Bore
4.13 in
Stroke
5.31 in
Displacement
428 in3
Engine rpm – Operation
1800 rpm
Engine rpm – Travel
1800 rpm
Hydraulic System
Main System – Maximum Flow (total)
130 gal/min
Maximum Pressure – Equipment: Heavy Lift
5366 psi
Maximum Pressure – Equipment: Normal
5076 psi
Maximum Pressure – Travel
5366 psi
Maximum Pressure – Swing
3974 psi
Pilot System – Maximum Flow
7.9 gal/min
Pilot System – Maximum Pressure
595 psi
Drive
Maximum Travel Speed
4.2/2.6 km/h (2.6/1.6 mph)
Maximum Drawbar Pull
66319 lbf
Weights
Operating Weight
84170 lb
Machine Weights
Minimum Operating Weight*
75680 lb
Maximum Operating Weight**
84170 lb
Note
**850 mm (33 in) shoes, blade, reach boom, R3.75 m (12'4") stick, CB2 bucket linkage, CB1350HD 1.54 m3 (2.01 yd3) bucket.
Swing
Swing Speed
9.9 rpm
Swing Torque
60628 lbf-ft
Service Refill Capacities
Fuel Tank Capacity
101.7 gal
Cooling System
7.9 gal
Engine Oil
6.3 gal
Swing Drive (each)
2.4 gal
Final Drive (each)
2.1 gal
Hydraulic System (including tank)
76.6 gal
Hydraulic Tank
40.7 gal
DEF Tank
6.1 gal
Sound Performance
ISO 6396 – Operator Noise (closed)
72 dB(A)
ISO 6395 – Spectator Noise
104 dB(A)
Dimensions: Reach Boom – 6.15 m (20'2"); R3.2 (10'6") Stick***
Shipping Height*
11.58 ft
Shipping Length
32.25 ft
Tail Swing Radius
6.25 ft
Length to Center of Rollers
13.25 ft
Track Length
16.50 ft
Ground Clearance**
1.58 ft
Track Gauge
8.50 ft
Transport Width – 600 mm (24 in) Shoes
10.50 ft
Transport Width – 850 mm (33 in) Shoes
11.25 ft
Cab Height*
10.67 ft
Counterweight Clearance**
3.92 ft
Note
***With 1.54 m3 (2.01 yd3) bucket
Working Ranges: Reach Boom – 6.15 m (20'2"); R3.2 (10'6") Stick***
Maximum Digging Depth
22.92 ft
Maximum Reach at Ground Level
34.92 ft
Maximum Cutting Height
36.58 ft
Maximum Loading Height
26.17 ft
Minimum Loading Height
9.58 ft
Maximum Depth Cut for 2440 mm (8 ft) Level Bottom
22.42 ft
Maximum Vertical Wall Digging Depth
18.92 ft
the Cat C7.1 Engine With Acert™ Technology Is Designed To Meet U.s. Epa Tier 4 Final/eu Stage Iv Emission Standards While Burning Up To 16% Less Fuel Than The Model It Replaces.
the Hydraulic System Supports Lifting Up To 10 886 Kg (24,000 Lb) Over The Side At Ground Level Without Limitation – Approximately 5% More Than The Model It Replaces.
standard High-ambient Cooling Enables The Machine To Work With Maximum Power In Hot Conditions Up To 52° C (126° F).
long, Heavy-duty Undercarriage Provides Greater Stability When Lifting Heavy Objects, Leading To Greater Overall Productivity.
utility And Finishing Work Are Fast And Flawless With A Cat Tilt Bucket And Compactor.
demolition Work Is Quick And Easy With A Cat Hammer, Thumb, Shear, Or Multi-processor.
a Coupler Lets You Swap Between Attachments In Seconds Without Leaving The Cab.
see The Whole Attachment Line For Your Machine At Www.cat.com/attachments.
most Routine Maintenance Items Like Grease Points And Fluid Taps Are Reachable At Ground Level.
compartments Are Designed For Safe, Convenient Access To Filters, Hoses, And Other Components.
service Doors Help Keep Debris Out And Latch In Place To Enhance Service Speed.
the Full-size Roll-over Protective Structure (rops) Certified Cab Is Quiet And Comfortable.
automatic Climate Control Helps Maintain Consistent Cab Temperature.
joystick Consoles And Armrests Are Adjustable.
seats Are Adjustable And Feature Air Suspension And Heated And Cooled Options.
the Lcd Monitor Is Easy To Navigate And Programmable In 44 Languages.
the Large Swing Bearing Is Secured With Elongated Bolts To Help Handle The Most Swing-intensive Work.
abrasion-resistant Cat Xt™-6 Hose Can Stand Up To High Pressures Over The Long Haul.
booms And Sticks Are Built For Long Service.
box-section Structures With Multi-plate Fabrications, Castings, And Forgings Are Used In High-stress Areas.
greased Track Link Between Pins And Bushings Increases Undercarriage Life And Reduces Noise.
cat Connect Technology Solutions Increase Production, Minimize Operating Costs, And Optimize Return On Investment.
visionlink® Provides Wireless Access To Machine Operating Data Such As Location, Hours, Idle Time, Fuel Usage, Productivity, And Diagnostic Codes To Optimize Performance.
listofrelationships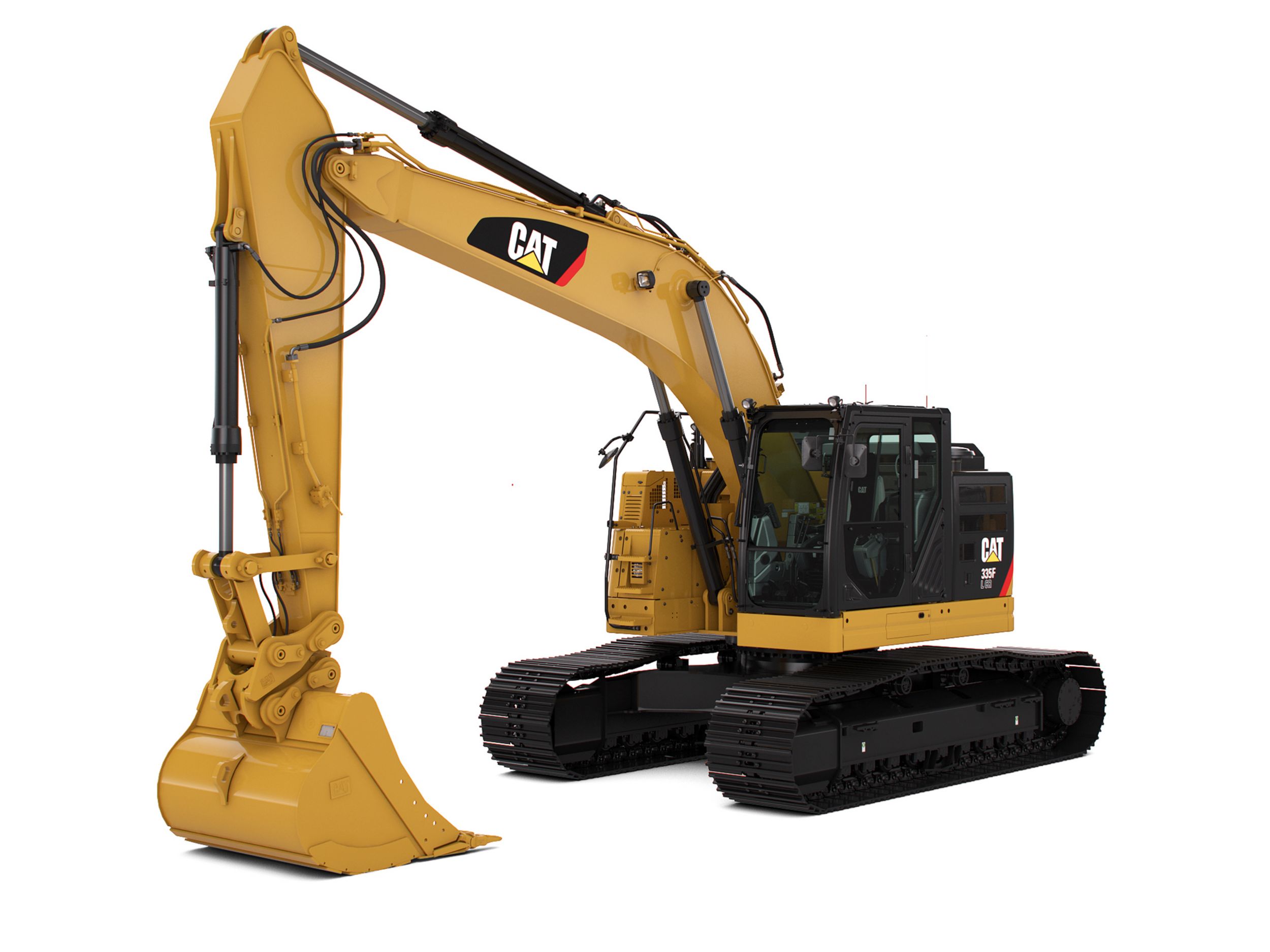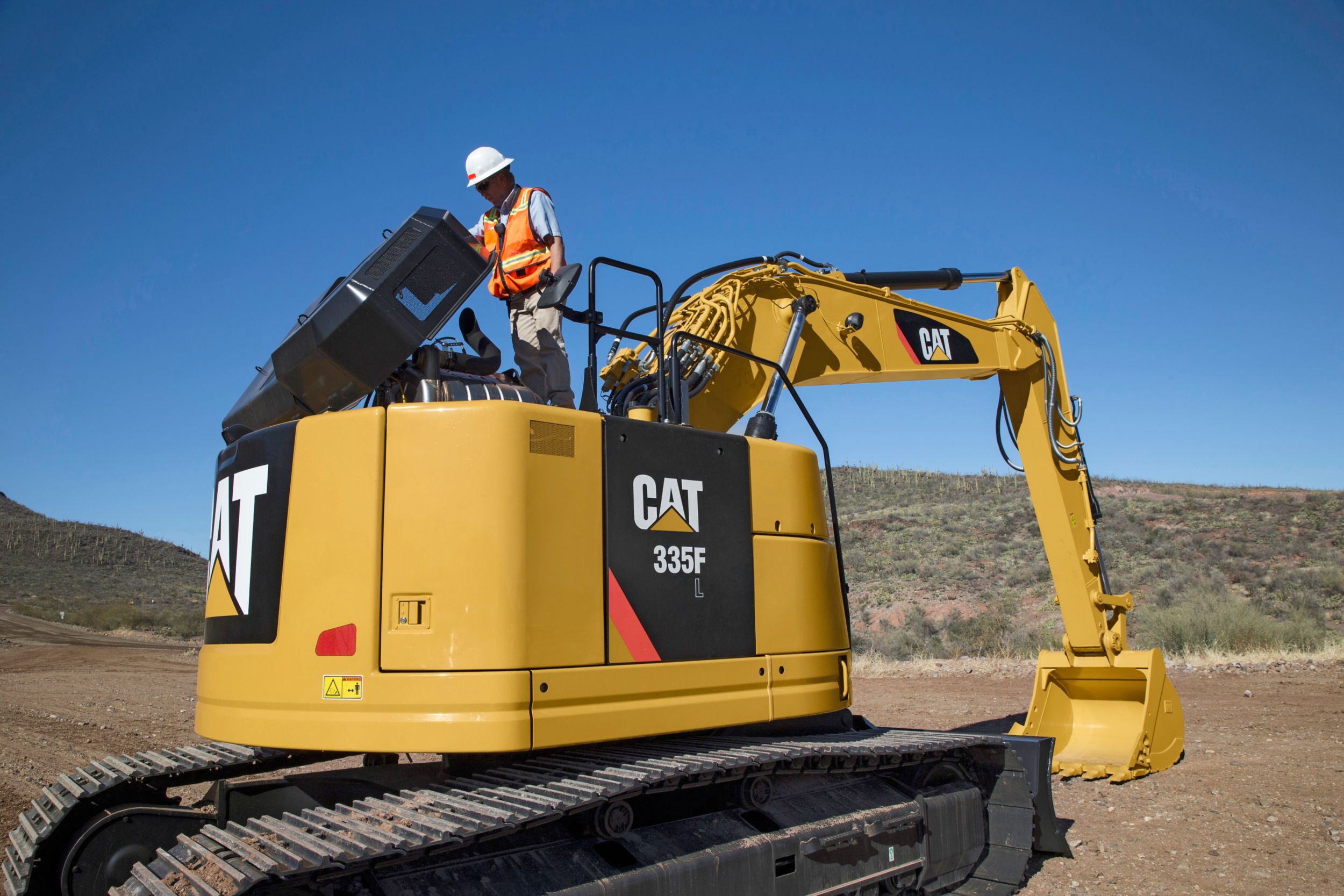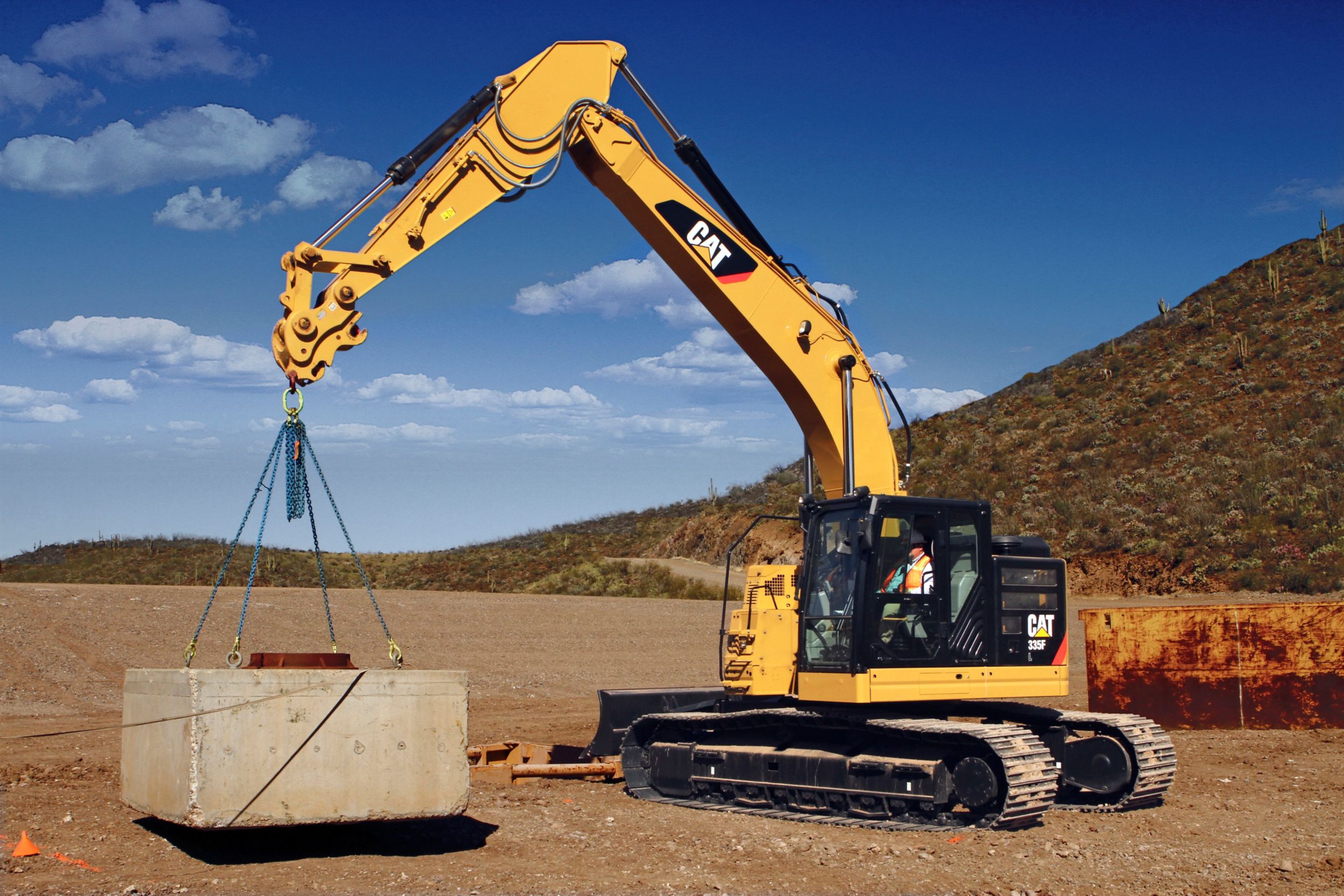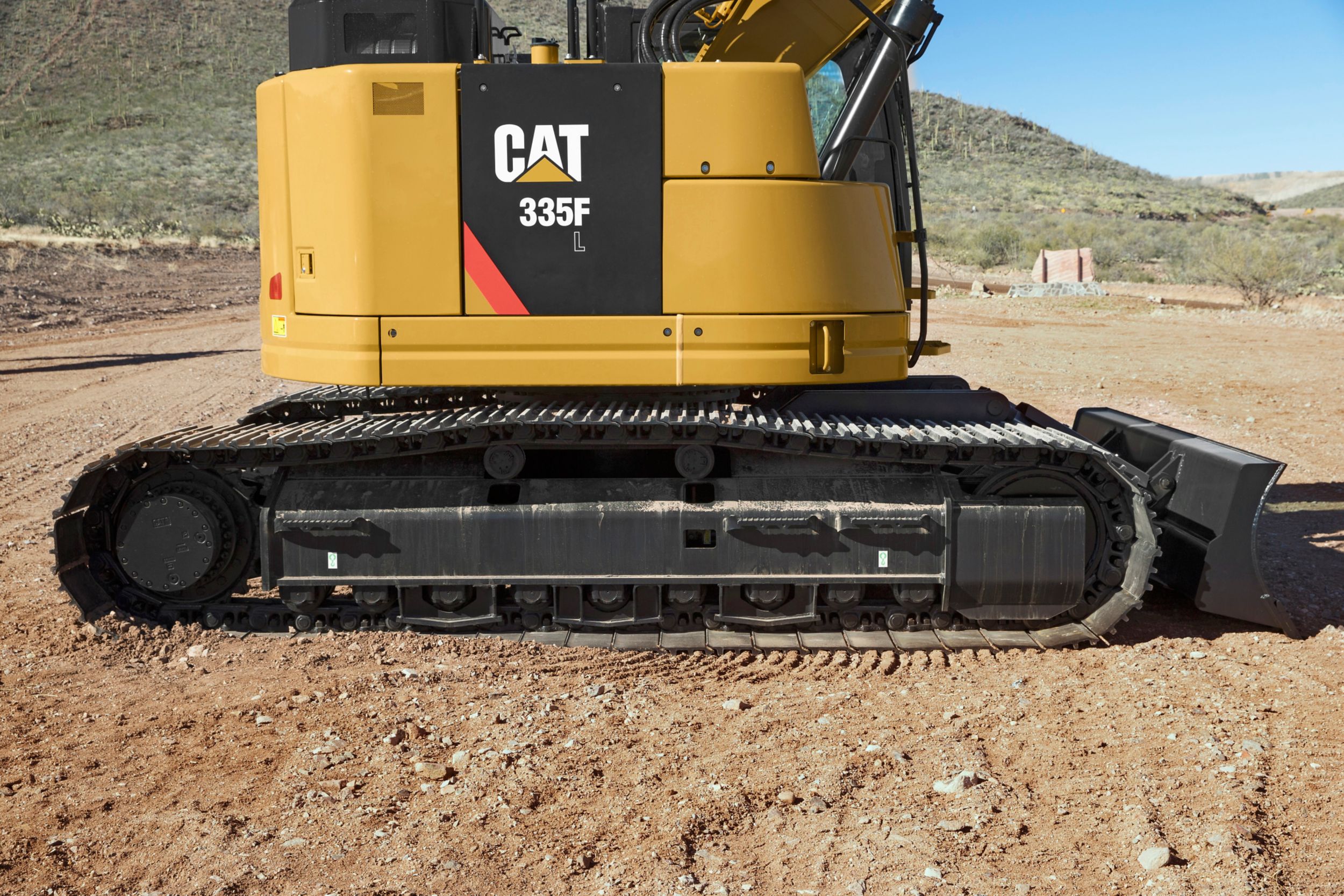 I am interested in this listing