The Cat D9T has a reputation for outstanding productivity, operator comfort, and robust reliability. It is a highly versatile machine flexible enough to be used in heavy construction, quarries, landfills, forestry, and mine sites. Cat customers can count on the D9T's continued legacy of superior performance, long life, ease of operation and world-class service from the global Cat dealer network to be the backbone of their operation.
Engine
Flywheel Power
436 HP
Emissions
U.S. EPA Tier 4 Final and EU Stage IV
Engine - U.S. EPA Tier 4 Final/EU Stage IV
Engine Model (1)
Cat® C18 ACERT™
Net SAE J1349/ISO 9249
436 HP
Bore
5.7 in
Displacement
1106 in³
Engine Model (2)
Cat C18 ACERT
Engine Power - Gross SAE J1995*
469 HP
Engine Power - ISO 14396
460 HP
Engine Power - Net Power SAE J1349/ISO 9249
436 HP
Note
*Excludes all fan losses.
Stroke
7.2 in
Weights
Operating Weight
106618 lb
Shipping Weight
80062 lb
Dimensions
Drawbar Height (Center of Clevis)*
30 in
Ground Clearance*
23.4 in
Height - FOPS Cab*
150.4 in
Height - ROPS/Canopy*
157.5 in
Height - Top of Stack*
157.4 in
Length - Basic Tractor - With Drawbar
204 in
Length - Basic Tractor - With Winch
218.3 in
Length - With Multi-Shank Ripper
257.4 in
Length - With SU-Blade**
270.9 in
Length - With Single-Shank Ripper
257 in
Length - With U-Blade
274.3 in
Overall Length - Basic Tractor
193.3 in
Overall Length - SU-Blade/SS Ripper
324 in
Track Gauge
88.6 in
Width - Over Trunnions
129.9 in
Width - Without Trunnions - Standard Shoe
113.4 in
Length - Track on Ground
136.6 in
Note (1)
*Includes grouser height for total dimensions on hard surfaces.
Note (2)
**Includes drawbar.
Transmission
1 Forward
2.4 mile/h
2 Forward
4.2 mile/h
3 Forward
7.3 mile/h
1 Reverse
2.9 mile/h
2 Reverse
5.2 mile/h
3 Reverse
8.9 mile/h
1 Forward - Drawbar Pull
161000 lbf
2 Forward - Drawbar Pull
90000 lbf
3 Forward - Drawbar Pull
50000 lbf
Hydraulic Controls
Pump Type
Piston-type pump geared from flywheel
Pump Output - Steering
102 gal/min
Pump Output - Implement
60 gal/min
Tilt Cylinder Flow - Rod End Flow
37 gal/min
Tilt Cylinder Flow - Head End Flow
50 gal/min
Tilt Cylinder Relief Valve Setting
2800 psi
Ripper - Lift - Relief Valve Setting
3800 psi
Ripper - Pitch - Relief Valve Setting
3800 psi
Tank Capacity
23.5 gal (US)
Lift Cylinder Relief Valve Setting
3800 psi
Steering System - Pressure
5875 psi
Undercarriage
Shoe Type
Extreme Service
Width - Shoe
24 in
Shoes/Side
43
Grouser Height
3.3 in
Pitch
9.4 in
Ground Clearance
23.5 in
Track Gauge
88.6 in
Length - Track on Ground
136.6 in
Ground Contact Area
6569 in²
Track Rollers/Side
8
Number of Carrier Rollers
1 per side (optional)
Service Refill Capacities
Fuel Tank
217 gal (US)
Cooling System
25.9 gal (US)
Engine Crankcase*
9.7 gal (US)
Power Train
43.3 gal (US)
Final Drive - Each
3.9 gal (US)
Roller Frames - Each
11.9 gal (US)
Pivot Shaft Compartment
7.9 gal (US)
DEF Tank
9.5 gal (US)
Hydraulic Tank Oil - Only
23.5 gal (US)
Note
*With oil filters.
Winches
Winch Model
PA 140VS
Weight*
3950 lb
Oil Capacity
4 gal (US)
Increased Tractor Length
21.9 in
Drum Width
12.6 in
Note
*Weight shown is base winch only. Does not include mounting arrangement, control arrangement, oil, or wire rope. With counterweight: 3700 kg (8,150 lb).
Maximum Drum Capacity - Optional Cable Length
204 ft
Maximum Drum Capacity - Recommended Cable Length
257 ft
Wire Cable Diameter - Optional
1.25 in
Wire Cable Diameter - Recommended
1.13 in
Wire Cable Ferrule Size - Length
2.8 in
Wire Cable Ferrule Size - Outside Diameter
2.4 in
Standards
FOPS
FOPS (Falling Object Protective Structure) meets ISO 3449:2005 Level II.
ROPS
ROPS (Rollover Protective Structure) offered by Caterpillar for the machine meets ROPS criteria SAE J1040 May 94, ISO 3471:1994.
Standard Equipment
ELECTRICAL
Alternator, 150-amp
Back-up alarm
Batteries (two), 12-volt, 200 amp-hour
Converter, 12-volt, 10 amp and 20 amp
Diagnostic connector
Horn, forward warning
Light, engine compartment
Lighting system, six halogen and two LED
Starting receptacle
OPERATOR ENVIRONMENT
Armrest, adjustable
Cab, FOPS
Cab heater
Deactivation switch, hydraulic controls
Decelerator pedal
Differential steer, power turn
Governor switch, electronic
Hydraulic system, electronically controlled for bulldozer and ripper control
Information display - multi-color
Mirror, rearview
MP3/IPOD ready
Radio ready, entertainment
ROPS mounted air conditioner
ROPS rollbar
Seat: - Cloth, air suspension
Seat belt, retractable 76 mm (3 in)
Steering and transmission control
Wipers, intermittent low and high speeds
POWER TRAIN
Aftercooler, air-to-air
Air filter, with precleaner
Aluminum bar plate radiator, 6 fpi
C18 with ACERT Technology, Tier 4 Final and Stage IV: – 24-volt electric start – Clean Emissions Module
Coolant, extended life
Shift management: - Advanced Productivity Electronic Control System (APECS) - Enhanced AutoShift (EAS)
Engine idle shutdown timer
Ether starting aid, automatic
Fast fuel system
Fuel priming pump, key-on, electric
High speed oil change system, engine and power train
Muffler
Parking brake, electronic
Prescreener
Separator, water/fuel
Three planet, double-reduction planetary final drives
Torque converter
Transmission, electronic control (ECPC), (3F/3R speeds)
SAFETY AND SECURITY
Anchorage points
Fender guard rails
Heavy duty steps and handles
Operator Not Present Monitor System
Seat belt warning system
Slope and side-slope monitor
UNDERCARRIAGE
Equalizer bar end pin grease fittings, remote
Rollers and idlers, lifetime lubricated
Sprocket rim segments, replaceable
Suspension-type undercarriage, eight-roller tubular track roller frame
Three bolt idler caps
Track adjusters, hydraulic
Track guides
Two-piece master links
OTHER STANDARD EQUIPMENT
Automated Blade Assist ready (for dual tilt)
CD ROM parts book
Ecology drains
Engine enclosure
Fluid sampling ports
Grade control ready
Ground level service center
Product Link (Satellite)
Vandalism protection (eight caplocks)
VIMS 3G
Optional Equipment
BULLDOZER ATTACHMENTS
9SU blade
9SU blade, push plate
9SU abrasion resistant blade
9SU abrasion resistant blade, black
9SU landfill blade
9U blade
9U abrasion resistant blade
9U abrasion resistant blade, black
GUARDS
Bottom guards, front counterweight
Bottom guards, partial
Bottom guards, sealed
Guard, fuel tank
Guard, fuel tank with transmission guard
Guard, undercarriage idlers
Guard, striker bars - front
OPERATOR ENVIRONMENT
Cab glass: – 276 kPa (40 psi) – Dual pane impact resistant
Operators arrangements: – 5th percentile arrangement – Quick opening floor plates
Powered precleaner
Seat: – Vinyl with air suspension – Heated and ventilated cloth seat with air suspension
Visibility package: – Mirrors – Single camera
Window shades
POWER TRAIN
Coolant, arctic
Engine prelube
Exhaust, wrapped: – Insolated Clean Emissions Module
Final drives: – Cold weather – Guarded – Waste handling
Ground level DEF fill
Reversible cooling fan
REAR ATTACHMENTS
CapSure hammerless installation and positive retention system – Single shank – Multi shank – Single shank deep
Counterweights
Drawbar, rear
Multi-shank ripper: – Standard
Single-shank ripper – Pin Puller – Standard
Striker bar
Winch*
*A rear attachment and/or counterweight is recommended for improved performance and balance.
SAFETY AND SECURITY
Lights – Twelve, (includes ten halogen and two LED) – HID (includes four halogen, six HID, and two LED) – LED, (includes twelve LED work lights)
Rear window screen
Warning strobe
SPECIAL ARRANGEMENTS
High debris
Sound
Stockpile
Waste handling
TECHNOLOGY
AccuGrade installation
Performance – AutoCarry – Automatic ripper control
Cat Grade Control 3D
Terrain for Grading
UNDERCARRIAGE
Carrier roller – Carrier rollers, cold weather
Tracks, PPR, sealed and lubricated – 560 mm (22 in), Extreme Service – 610 mm (24 in), Extreme Service – 610 mm (24 in), Extreme Service Trapezoidal Hole – 610 mm (24 in), Super Extreme Service – 610 mm (24 in), Super Extreme Service Trapezoidal Hole – 68
Undercarriage arrangements – Abrasion – Cold weather – Waste handling
OTHER ATTACHMENTS
Battery, cold weather (includes two sets of batteries and two starter motors)
Fuel lines, cooler
Heater, engine coolant
Hydraulics, dual tilt (with Auto Blade Assist)
listofrelationships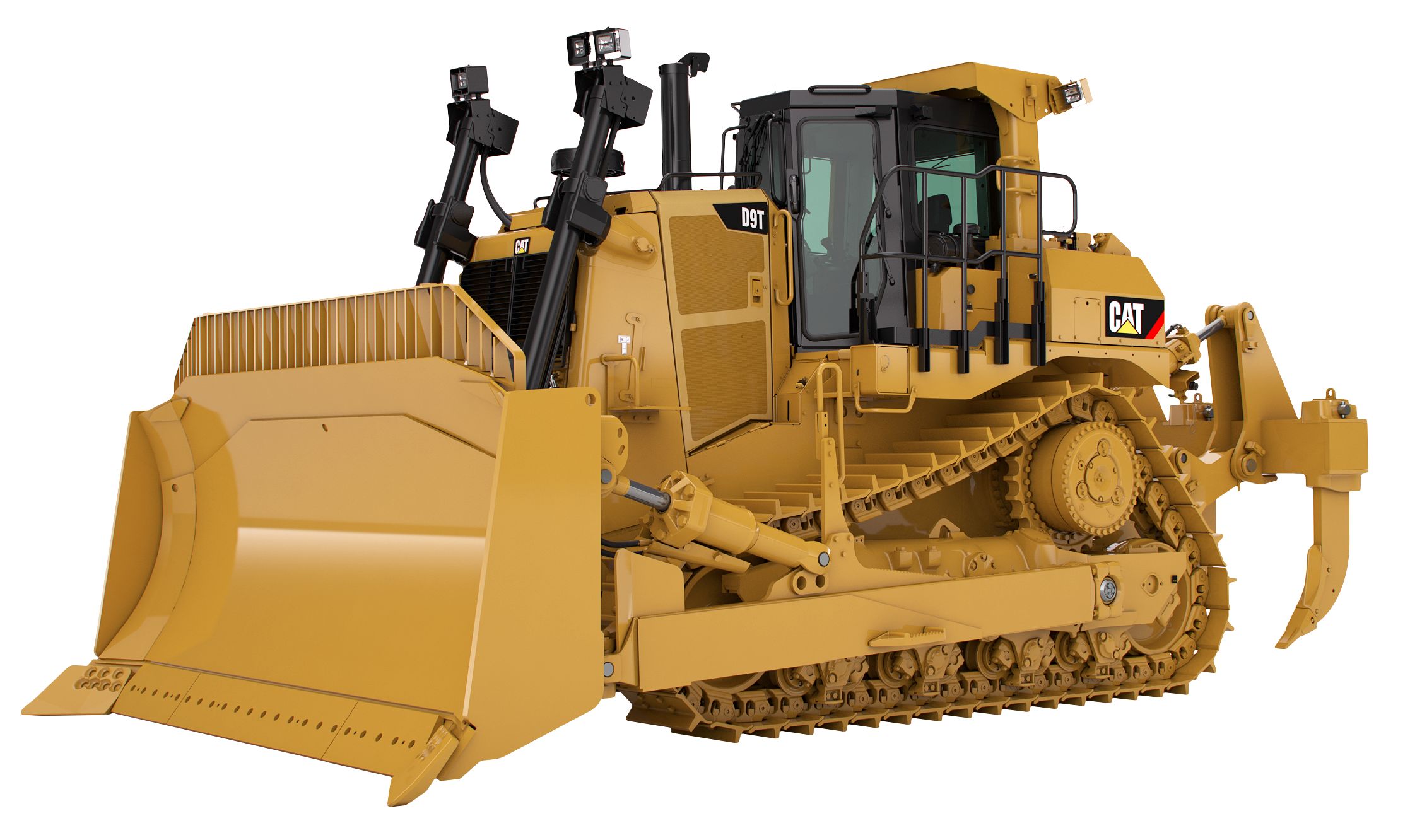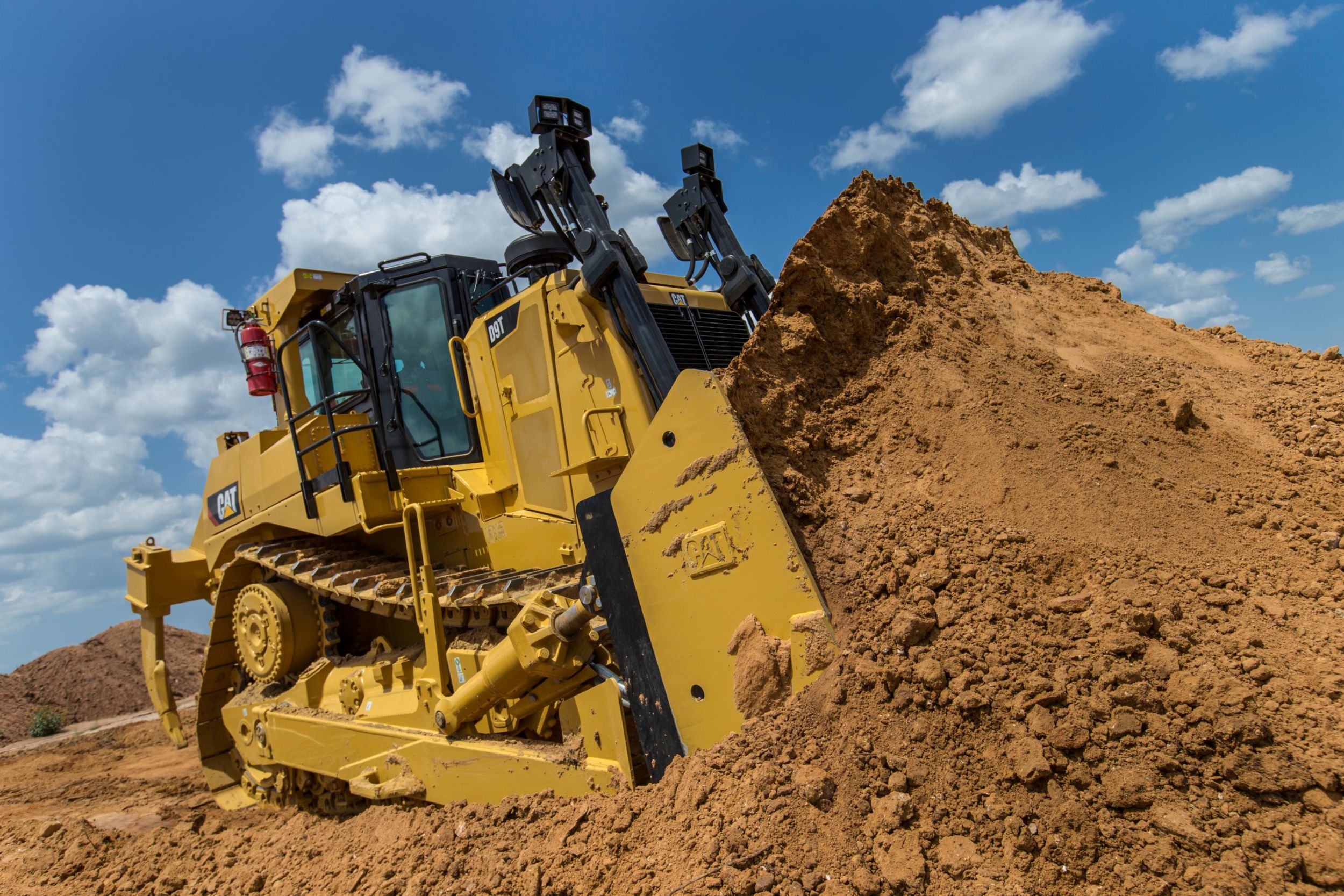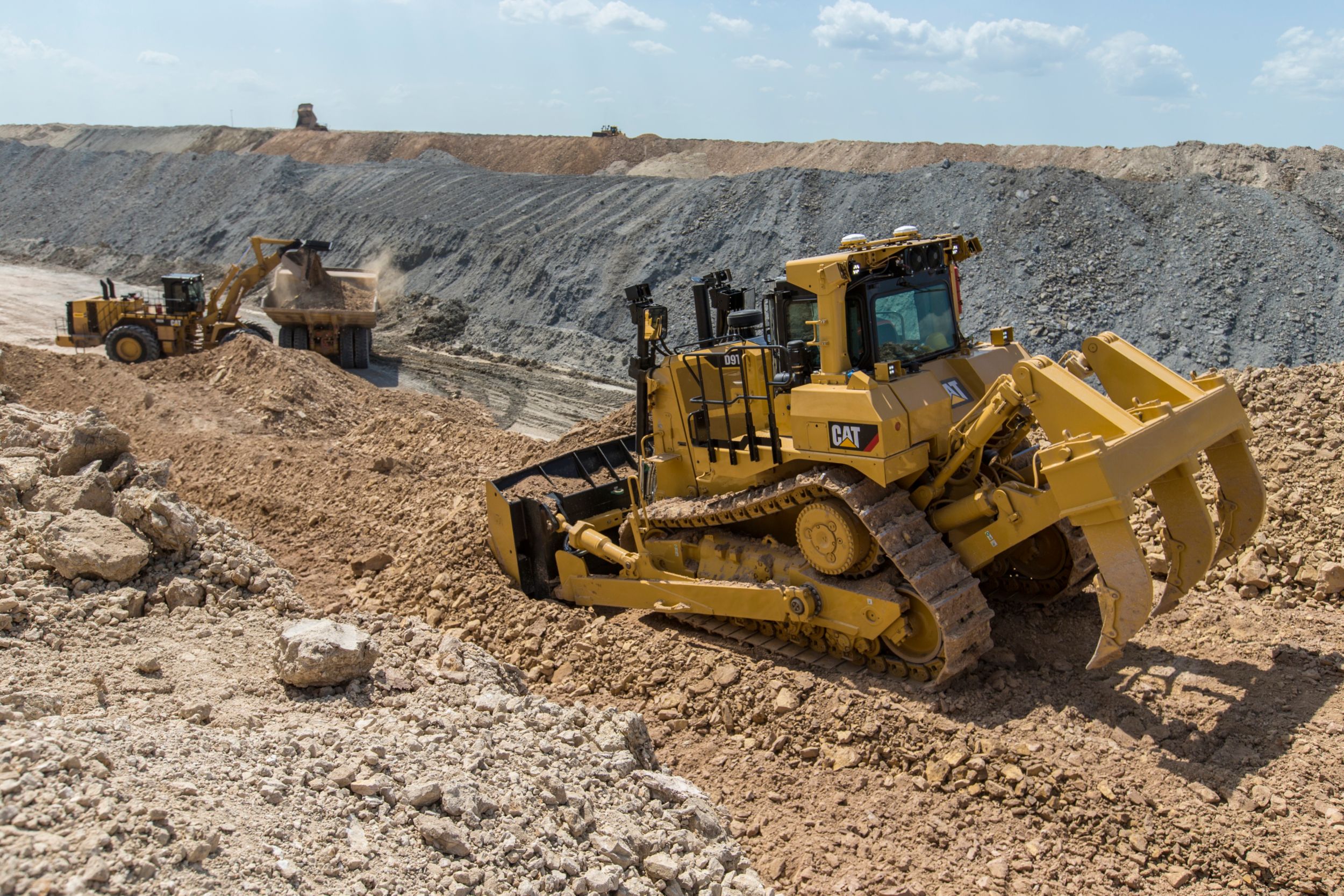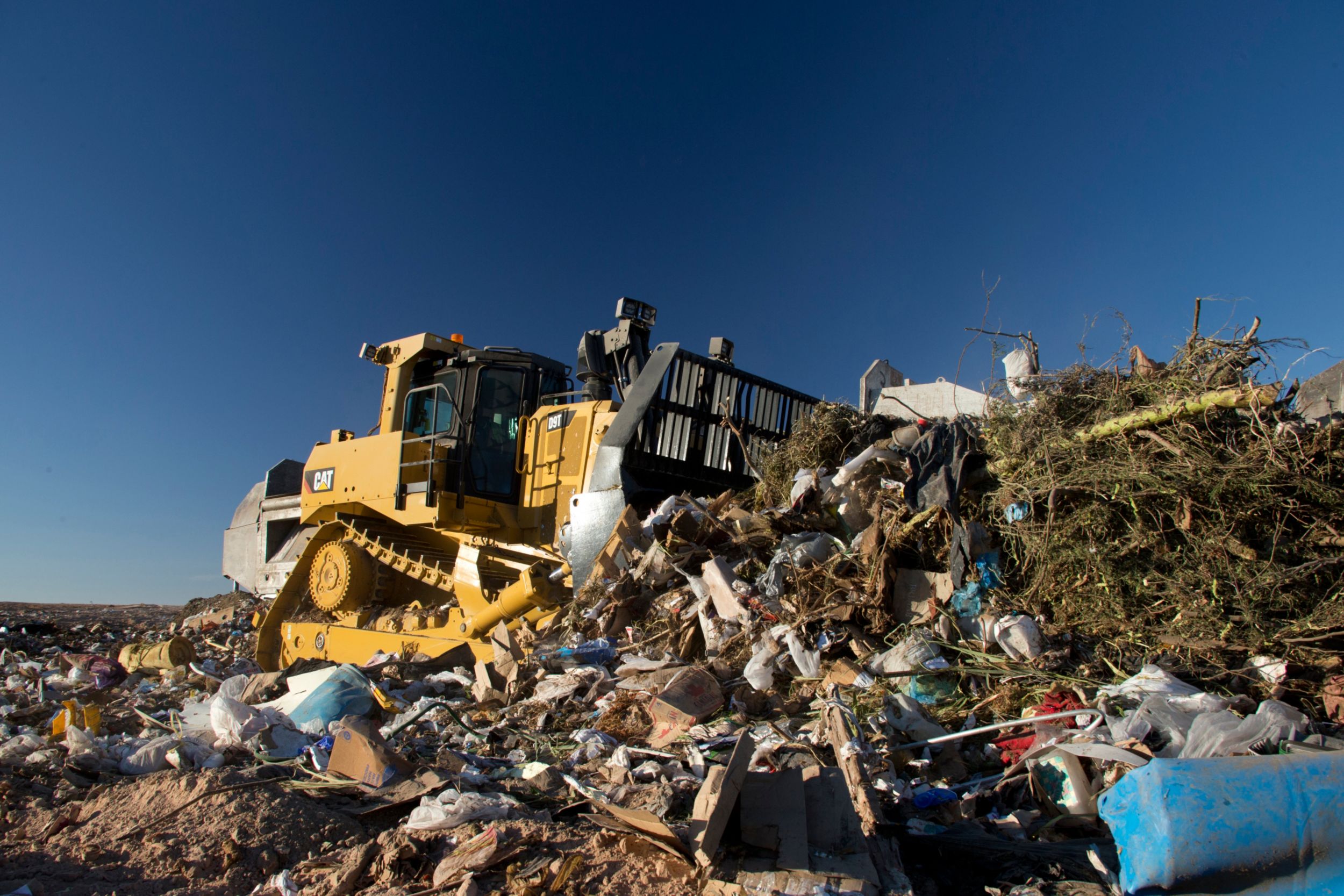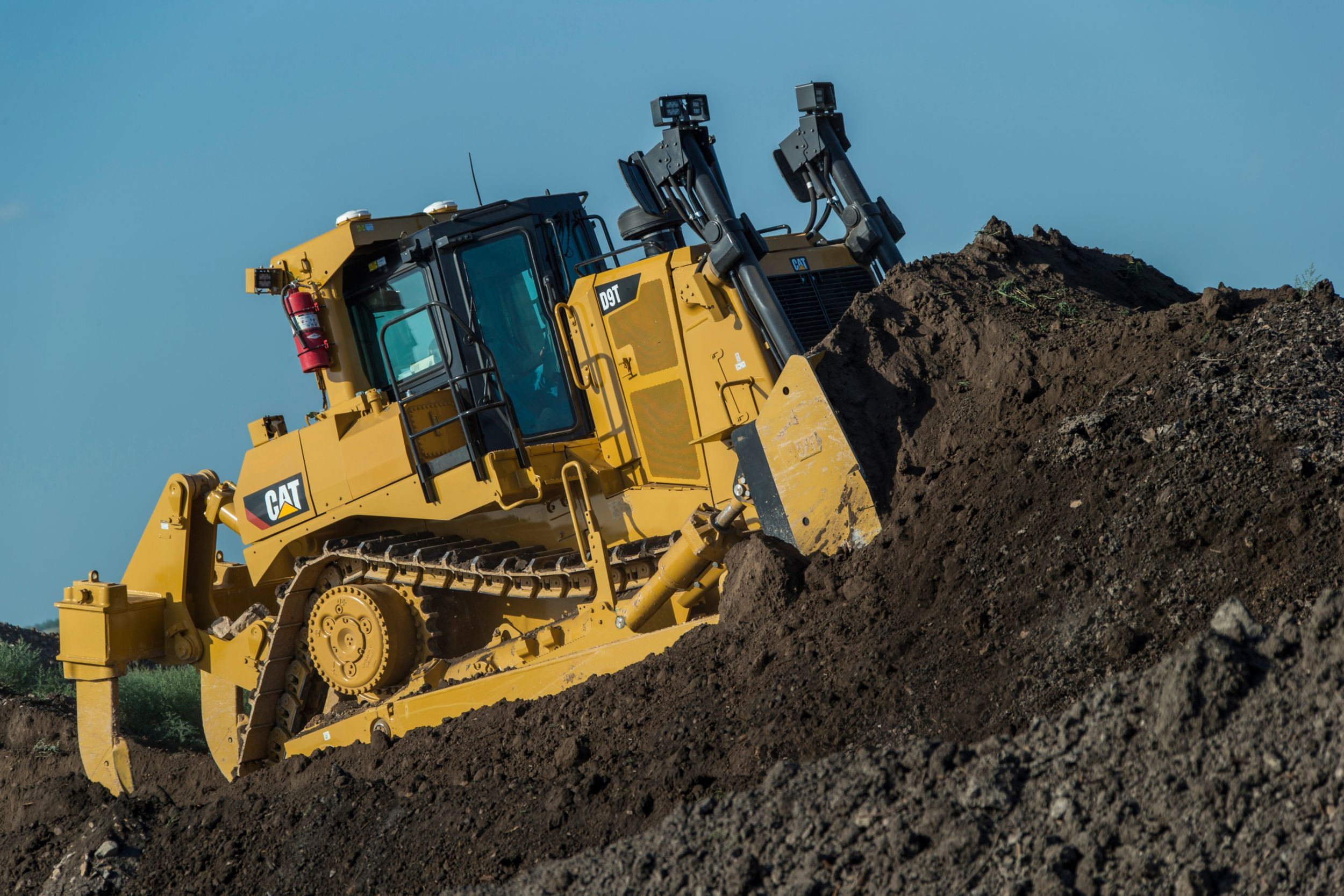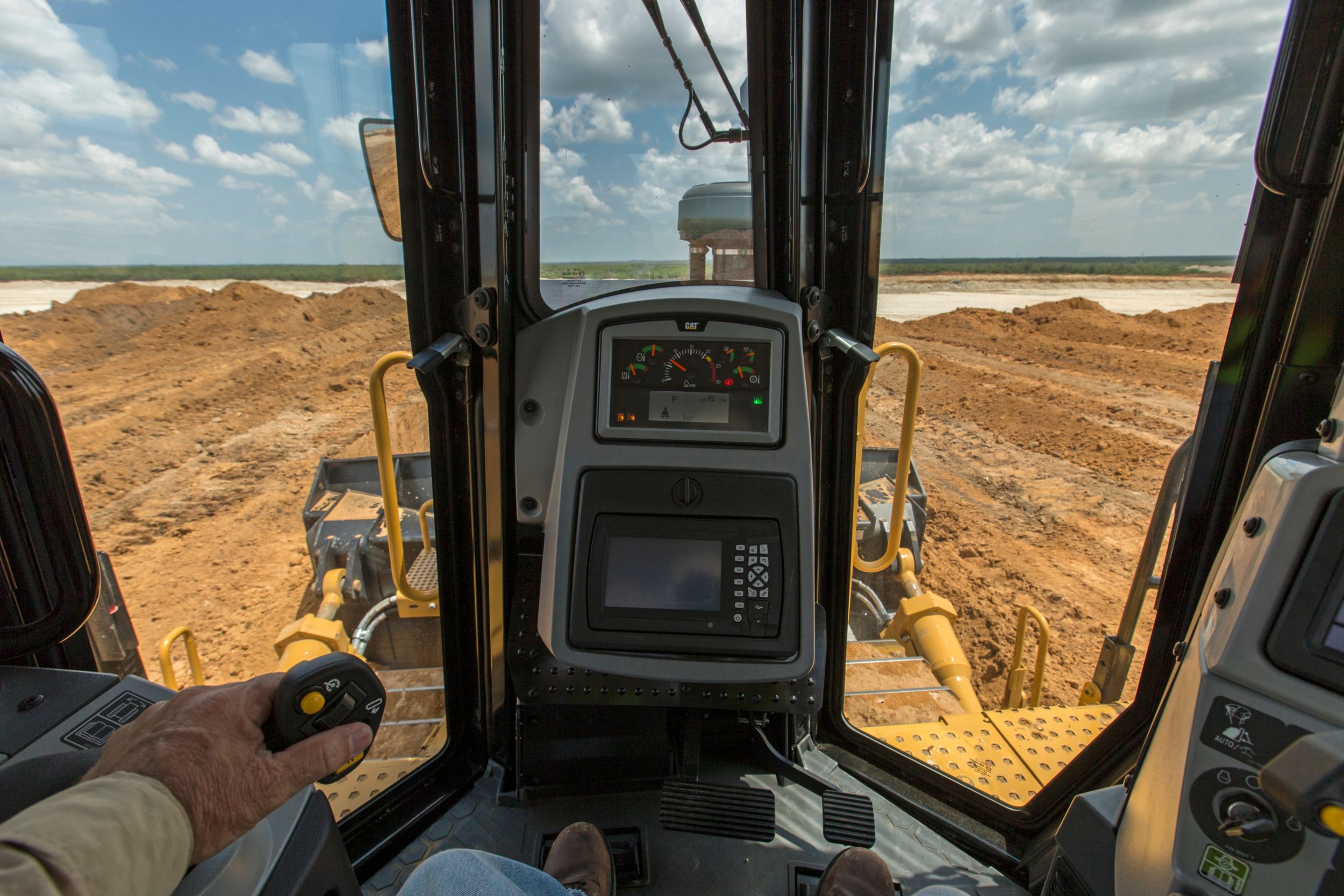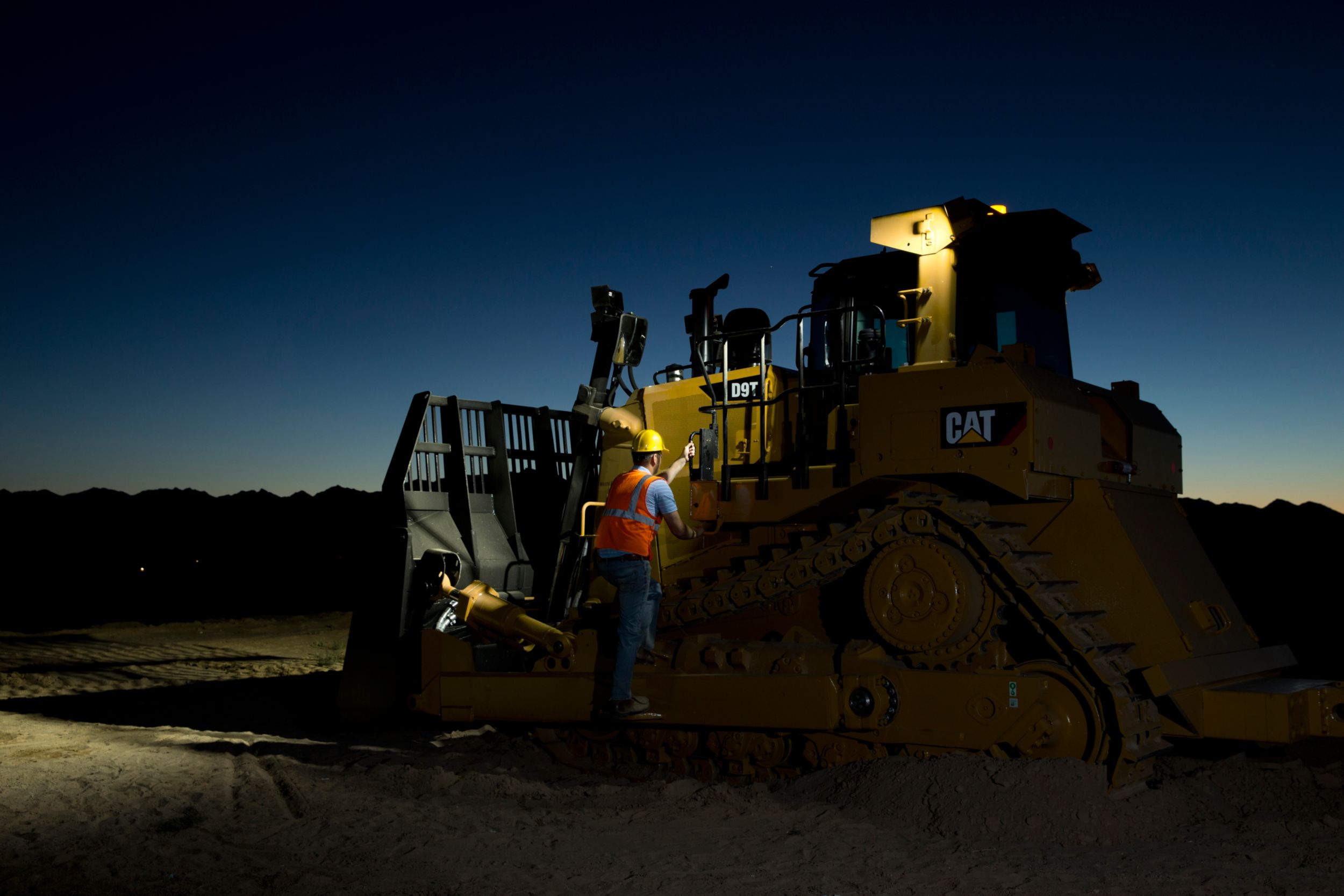 Other Models in this Category
Select Product Category