New | M325D LMH Millyard Wheel Material Handler
The Cat® M325D LMH Material Handler incorporates innovations for excellent performance, efficiency and versatility in millyard applications. Increased lifting capacity, improved cycle times and ease of operation lead to increased productivity and lower operating costs.
Engine
Engine Model
Cat C7 ACERT
Net Power – ISO 9249
204 hp
Displacement
439.0 in3
Net Power – EEC 80/1269
204.0 hp
Operating Specifications
Maximum Travel Speed
11 mph
Maximum Reach – 5.7 m (18 ft 8 in)
47.2 ft
Maximum Reach – Log Loading
42.0 ft
Hydraulic System
Maximum Flow (each of two pumps)
62 gal/min
Maximum Pressure Implements
5076 psi
Maximum Pressure Travel
5076 psi
Maximum Pressure Swing
7265 psi
Rotate Circuit for Grapple Maximum Flow
15 gal/min
Rotate Circuit for Grapple Maximum Pressure
2000 psi
Generator Auxiliary Pump Maximum Flow
42 gal/min
Generator Auxiliary Pump Maximum Pressure
2500 psi
Weights
Operating Weight
80470 lb
Upper
19290 lb
Counterweight
16976 lb
Undercarriage
29180 lb
Performance
Maximum Drawbar Pull
35677 lb
Trailer Towing
Maximum weight of the trailer and payload
110250 lb
Swing Mechanism
Swing Torque
60628.0 lb ft
Swing Speed
10.2 rpm
Service Refill Capacities
Fuel Tank
137.0 gal
Cooling System
7.93 gal
Engine Oil
8.98 gal
Final Drive (each)
0.66 gal
Hydraulic System (including tank)
81.9 gal
Dimensions (Approximate)
Boom Length
30.5 ft
Stick Length – Option 1
18.7 ft
Stick Length – Option 2
23.3 ft
Shipping Height – Without Stick
12.2 ft
Shipping Height – With Boom and Stick
12.2 ft
Shipping Length – Without Stick
41.7 ft
Shipping Length – With Boom and Stick
41.7 ft
Machine Length
20.5 ft
Tail Swing Radius
10.1 ft
Counterweight Ground Clearance
5.6 ft
Cab Height (lowered)
12.0 ft
Cab Height (lowered) – With FOG
12.4 ft
Cab Height (raised)
20.5 ft
Cab Height (raised) – With FOGS
20.9 ft
Wheel Base
10.5 ft
Shipping Width
9.8 ft
Shipping Width – Outside Tires
9.9 ft
Shipping Width – Outside Stabs
10.6 ft
Ground Clearance
11 in
Width with Stabilizers on Ground
17.2 ft
Undercarriage Length
20.4 ft
Body Width
9.8 ft
Body Width – Including Steps
12.2 ft
Body Width – Including Cab Platform
13.1 ft
ACERT Technology works at the point of combustion to optimize engine performance and provide low exhaust emissions to meet standards equivalent to U.S. EPA Tier 3/EU Stage III, with exceptional performance capabilities, fuel efficiency and proven reliability.
Helping to protect our environment, the engine has low operator and spectator sound levels, longer filter change intervals and is more fuel-efficient.
The hydraulics system provides efficient performance, unmatched in the industry, designed to provide reliability and outstanding controllability with increased lifting capacity. The Heavy Lift Mode maximizes lifting performance while maintaining excellent stability.
The structural components are the backbone of the machine's durability. The upperframe is specifically designed for log handling applications. Built with high grade steel, this machine can handle the increased swing loads developed with the longer front parts, heavier counterweights, and cab risers used in material handling.
For increased safety, all daily maintenance points are accessible. Centralized grease points allow for convenient lubrication of critical points.
Designed for ease of operation, high visibility, and comfort, the operator station allows the operator to focus on production. With the material handling job in mind, this machine is equipped with a 2.6 m (8'6") hydraulic cab riser to maximize viewing to all sides of the machine.
The M325D LMH wheeled undercarriage provides maximum rigidity and long service life.
ELECTRICAL
65 ampere alternator
Light, genset box mounted
Lights, cab mounted (one)
Warning horn (front)
Heavy duty batteries
OPERATOR ENVIRONMENT
AM-FM radio
12V-7A power supply for radio and multipurpose socket
Ashtray with lighter
Beverage holder
Interior lighting
Coat hook
Suspension seat with headrest
Wiring provision for electrical seat heating
Floor mat
Positive filtered ventilation (pressurized cab)
Instrumental panel and gauges
Parking brake
FOGS guard
Sliding door window
Polycarbonate skylight
Sun shade for skylight and front windshield
Windshield wiper (parallel type) and washers
Alternate exit: hammer to break rear window glass
Automatic climate control with bi-level air conditioner, heater, and defroster
Tiltable steering column
Travel control pedals
Tiltable steering column
Storage compartment with cover suitable for lunch box
Neutral lever lockout for all controls
Adjustable pilot operated joystick type (wrist lever) controls each with three on/off buttons and one slider
Monitor: – Full graphic and color display with language capability – Warning information, filter and fluid change information – Working hour information – Machine condition, error code, and tool mode setting information – Start up level check for hydraulic oil, engine oil, and engine coolant
Heavy lift mode selection
POWER TRAIN
Cat C7 ACERT, 24-volt electric starting and air intake heater
U.S. EPA Tier 3/EU Stage III emissions package
Radial seal air filters (330 mm/13") with double element, integrated cyclonic feature
Cat extended life coolant
Automatic engine speed control with push button return to idle
Water separator in fuel line
Muffler
Fuel economy mode
UNDERCARRIAGE
Creeper speed
Exclusive three position transmission braking control
Four wheel hydrostatic drive with on-the-go shifting
Four independent or simultaneously controlled hydraulic stabilizers with single axis float pad
Fully hydraulic braking system
Hydraulic maximum speed limiter
Internal oil disc brakes
Towing hitch
Lockable oscillating axle
Toolbox, left hand
Two wheel steer
Two speed hydrostatic transmission
Wide steps on both sides
23.5 R25 XHA2 pneumatic tires
HYDRAULIC SYSTEMS
High pressure grapple open-close hydraulic circuit
Hydraulic and electric circuits for: – Boom lowering check valves – Stick lowering check valves – Medium pressure functions (for HCR and grapple rotate)
OTHER STANDARD EQUIPMENT
Automatic swing parking brake
Antifreeze
Cold weather starting aids
Cat 2.6 m (8'6") hydraulically adjustable cab riser
Counterweight for material handling
Rearview camera system
Heavy duty upper frame with bottom guards
Travel alarm
Boom and stick regeneration circuit
Separate hydraulic filter with re-useable metal tube for the filter element – no drop oil filter
Automatic swing parking brake
Doors and cab lock with Cat One Key Security System
Fire wall between pump compartment and engine
Overheat prevention system
Mirrors (frame right, cab-left)
listofrelationships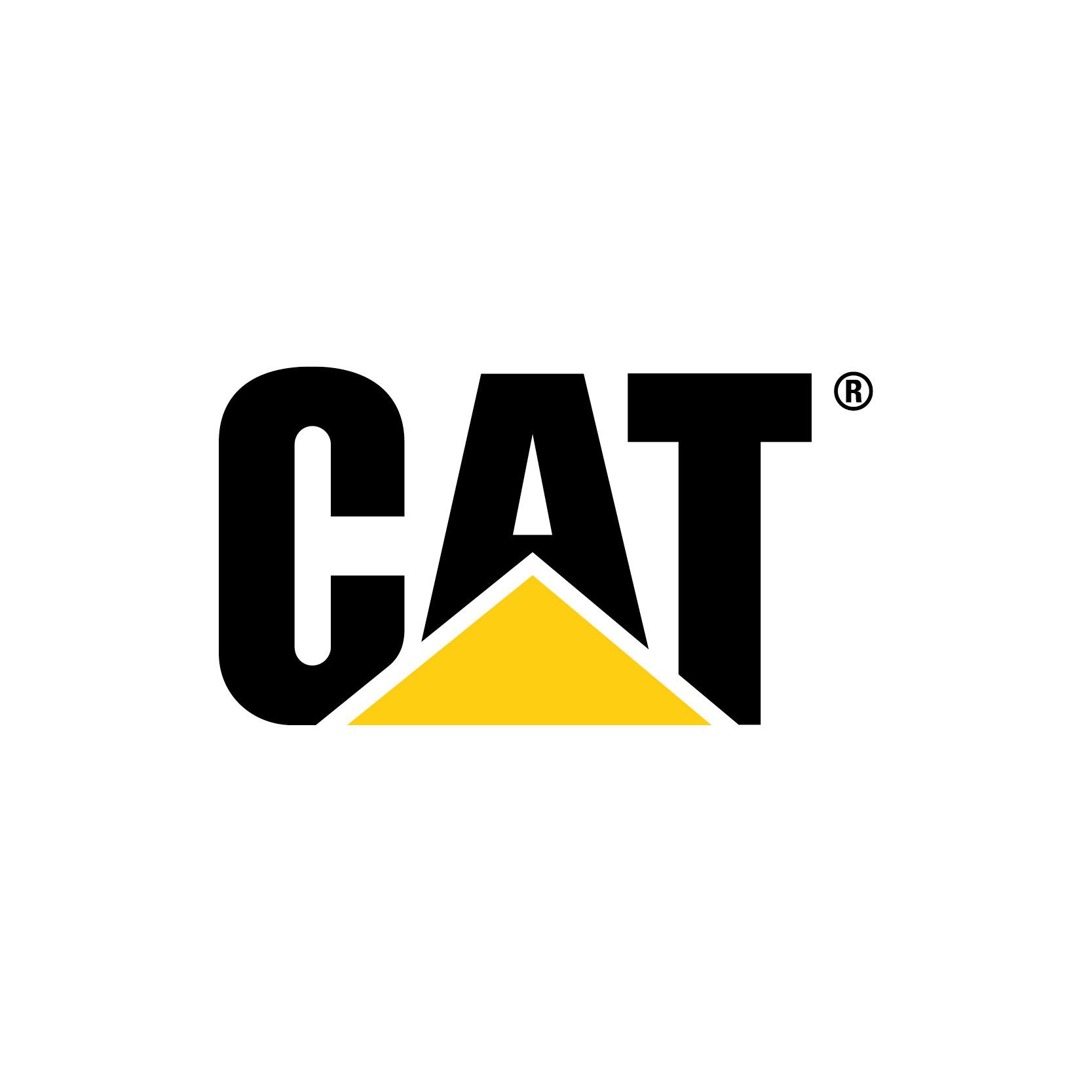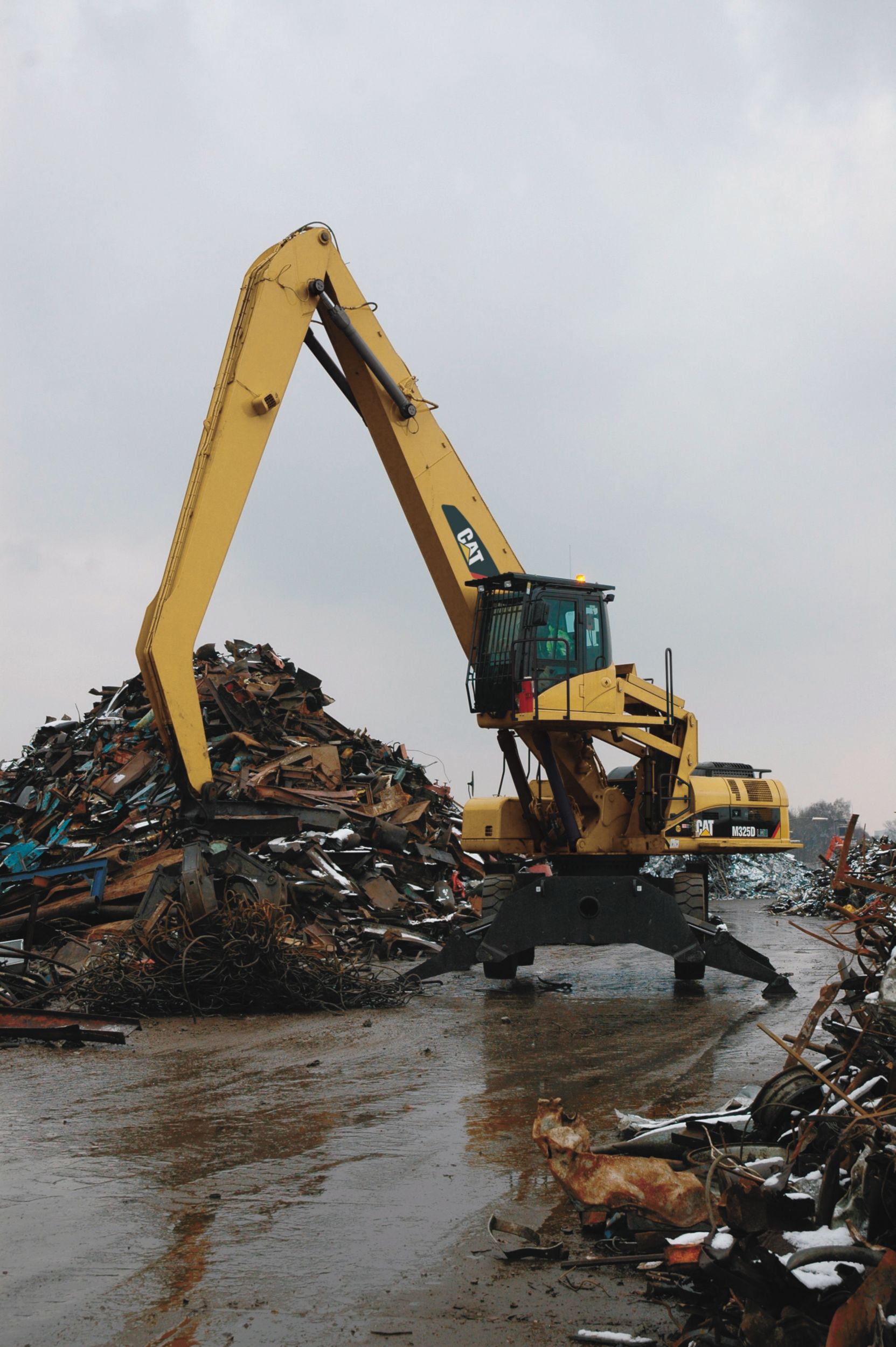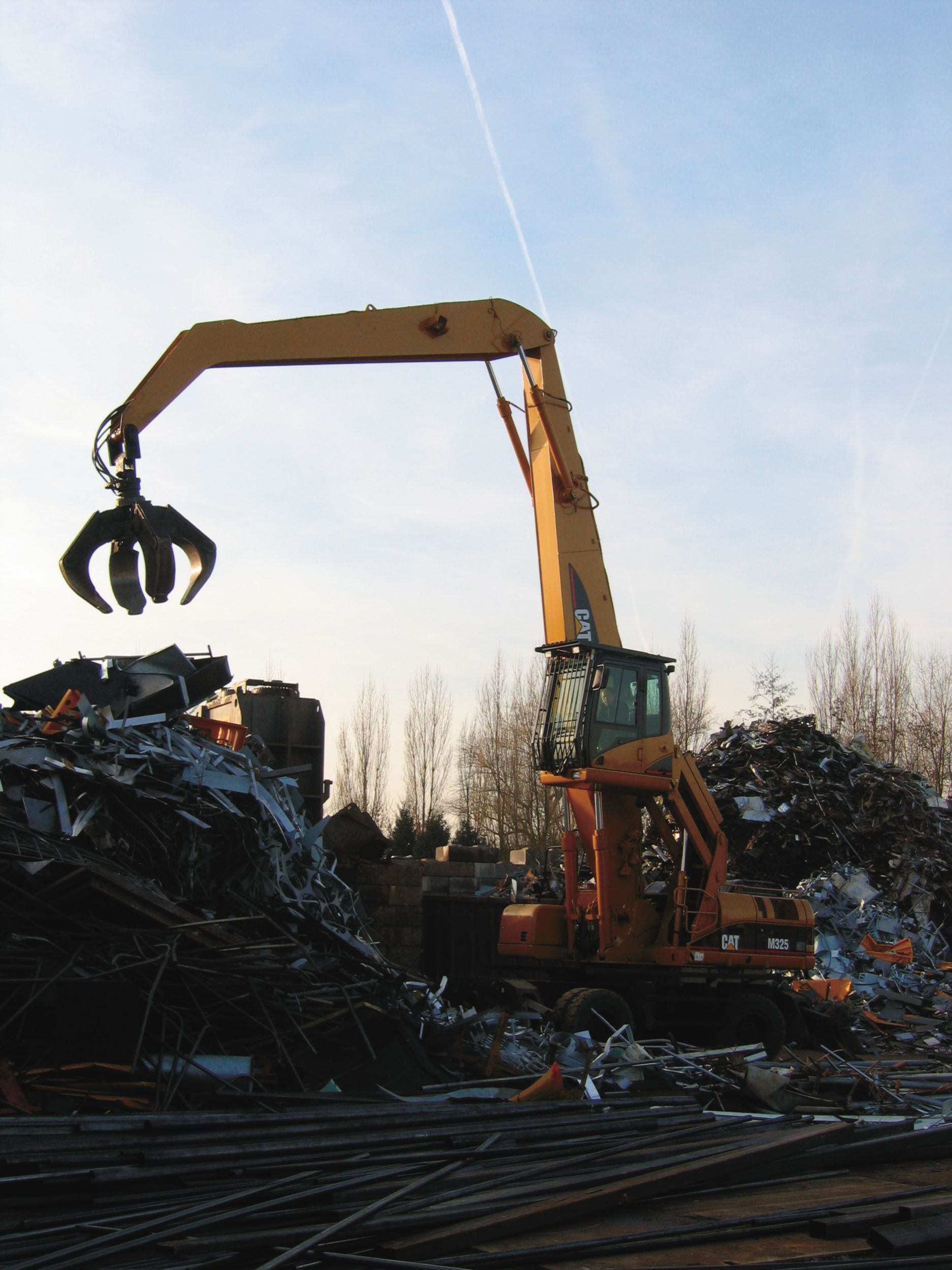 Machine Comparison
Other Models in this Category
Select Product Category