Cat® Motor Graders continue the Caterpillar tradition of being the industry standard in heavy construction, road building, and governmental applications. The 14M3 features a host of integrated technology solutions that increase operator efficiency, boost productivity levels and lower owning and operating costs. The 14M3 takes advantage of a larger engine, increased fuel efficiency, improved machine balance, enhanced transmission performance, more powerful telematics and added operator safety/convenience features.
Engine
Base Power (1st gear) - Net
238 hp
Engine Model
Cat C13 ACERT VHP
Bore
5.1 in
Stroke
6.2 in
Speed @ Rated Power
1,850 rpm
Emissions
Tier 4 Final/Stage IV, Tier 3/Stage IIIA equivalent or Tier 2/Stage II equivalent
Torque Rise
41%
Maximum Torque (VHP Plus)
1137 lbf-ft
Number of Cylinders
6
Maximum Altitude at Full Power
13900 ft
Maximum Altitude at Full Power (Tier 3)
14349 ft
Maximum Altitude at Full Power (Tier 2)
12049 ft
Standard – Fan Speed: Minimum
550 rpm
Standard Capability
122 ° F
Displacement
763 in3
Note
Cat engines equipped with a Selective Catalytic Reduction (SCR) system are required to use: – Diesel Exhaust Fluid (DEF) which meets the requirements outlined in the International Organization for Standardization (ISO) standard 22241-1.
Standard – Fan Speed: Maximum
1,600 rpm
Weights
Operating Weight - Typically Equipped
57250 lb
Gross Vehicle Weight – Base* – Total
50980 lb
Gross Vehicle Weight – Base* – Front Axle
13994 lb
Gross Vehicle Weight – Base* – Rear Axle
36994 lb
Gross Vehicle Weight – Typically Equipped – Total
57250 lb
Gross Vehicle Weight – Typically Equipped – Front Axle
15245 lb
Gross Vehicle Weight – Typically Equipped – Rear Axle
42005 lb
Note
*Base operating weight calculated on standard machine configuration with 20.5 R25 tires, full fuel tank operator and ROPS cab.
Moldboard
Blade Width
14 ft
Blade Width with End Bits
169 in
Blade Width without End Bits
164 in
Blade Height with Cutting Edge
24.9 in
Blade Height without Cutting Edge
23 in
Arc Radius
16.3 in
Throat Clearance
4.6 in
Frame
Circle – Outer Diameter
71.7 in
Front Axle – Wheel Lean, Left/Right
17.1°
Front Axle – Total Oscillation per Side
32°
Blade Range
Circle Centershift – Right
20.5 in
Circle Centershift – Left
25.6 in
Moldboard Sideshift – Right
31.1 in
Moldboard Sideshift – Left
29.1 in
Blade Tip Range – Forward
40°
Blade Tip Range – Backward
5°
Maximum Shoulder Reach Outside of Tires – Right
78.9 in
Maximum Shoulder Reach Outside of Tires – Left
73.6 in
Maximum Lift Above Ground
16.5 in
Maximum Depth of Cut
17.2 in
Air Conditioning System
Air Conditioning
The air conditioning system on this machine contains the fluorinated greenhouse gas refrigerant R134a (Global Warming Potential = 1430). The system contains 2.0 kg (4.4 lb) of refrigerant which has a CO2 equivalent of 2.860 metric tonne (2.76 ton).
optional Stable Blade Improves Grading Precision By Decreasing Engine Speed At 15 Percent Intervals When Machine Bounce Is Detected Then Increases Engine Rpm Systematically When Grader Stabilizes.
optional Cat Grade With Cross Slope Helps Maintain Desired Cross Slope By Automatically Controlling One Side Of The Blade.
optional Cat Accugrade™ Uses Positioning And Guidance Technologies, Machine Sensors, And Automatic Blade Control To Help Get To Grade Faster, Easier, And More Efficiently.
optional Auto Articulation Allows You To Articulate Automatically While Steering In Tight Spaces Or Around Curves, Obstacles, And Turnarounds.
cat C13 Acert™ Engine Meets U.s. Epa Tier 4 Final/eu Stage Iv, Tier 3/stage Iiia Equivalent Or Tier 2/stage Ii Equivalent Emission Standards, Depending On Emission Standards Of Specific Country.
standard Economy Mode Can Be Turned On To Limit Maximum Engine Speed Which Helps Reduce Fuel Consumption.
standard Vhp Plus Provides Ideal Amount Of Power In All Gears.
standard Automatic Differential Lock Unlocks Differential During A Turn And Re-locks When Straight For Easier Operation And Improved Power Train Protection.
load-sensing System And Advanced Electrohydraulics Give Operator Superior Implement Control And Hydraulic Performance.
proportional Priority Pressure-compensating Valves Have Different Flow Rates For Head And Rod Ends Of Cylinder So Machine Responds Consistently And Predictably.
balanced Hydraulic Flow Is Proportioned To Ensure All Implements Will Operate Simultaneously Without Slowing Engine Or Speed Of Some Implements.
simple, Intuitive Joystick Controls Replace Levers, So Hand And Arm Movement Is Reduced By 78%, Helping Reduce Operator Fatigue.
optional Advanced Control Joysticks Allow Operator To Control Automated Grading Solutions Efficiently And Safely Without Removing Hands From The Joysticks.
selectable Blade Lift Modes – Fine, Normal, Or Coarse – Allow Operator To Match Application Requirements.
articulation Return-to-center Automatically Returns Machine To A Straight Frame Position From Any Angle With The Touch Of A Button.
optional Rear Vision Camera Enhances Sight To Rear Of Machine.
electrical Disconnect And Engine Shutoff Switches Are Ground Level.
operator Presence System Keeps Parking Brake Engaged And Hydraulic Implements Disabled Until Operator Is Seated And Machine Is Ready For Operation.
hydraulic Lockout Disables All Implement Functions While Still Providing Machine Steering Control – Especially Useful While Roading.
optional Seat Belt Indicator Promotes Safe Operating Habits.
convenient Access From The Top Of The Circle To The Patented Top-adjust Wear Strips And Inserts Make Them Easy To Add Or Replace.
shimless Moldboard Retention System Uses Vertical And Horizontal Adjusting Screws To Keep Moldboard Wear Strips Aligned For Reduced Blade Chatter And Precise Blade Control.
listofrelationships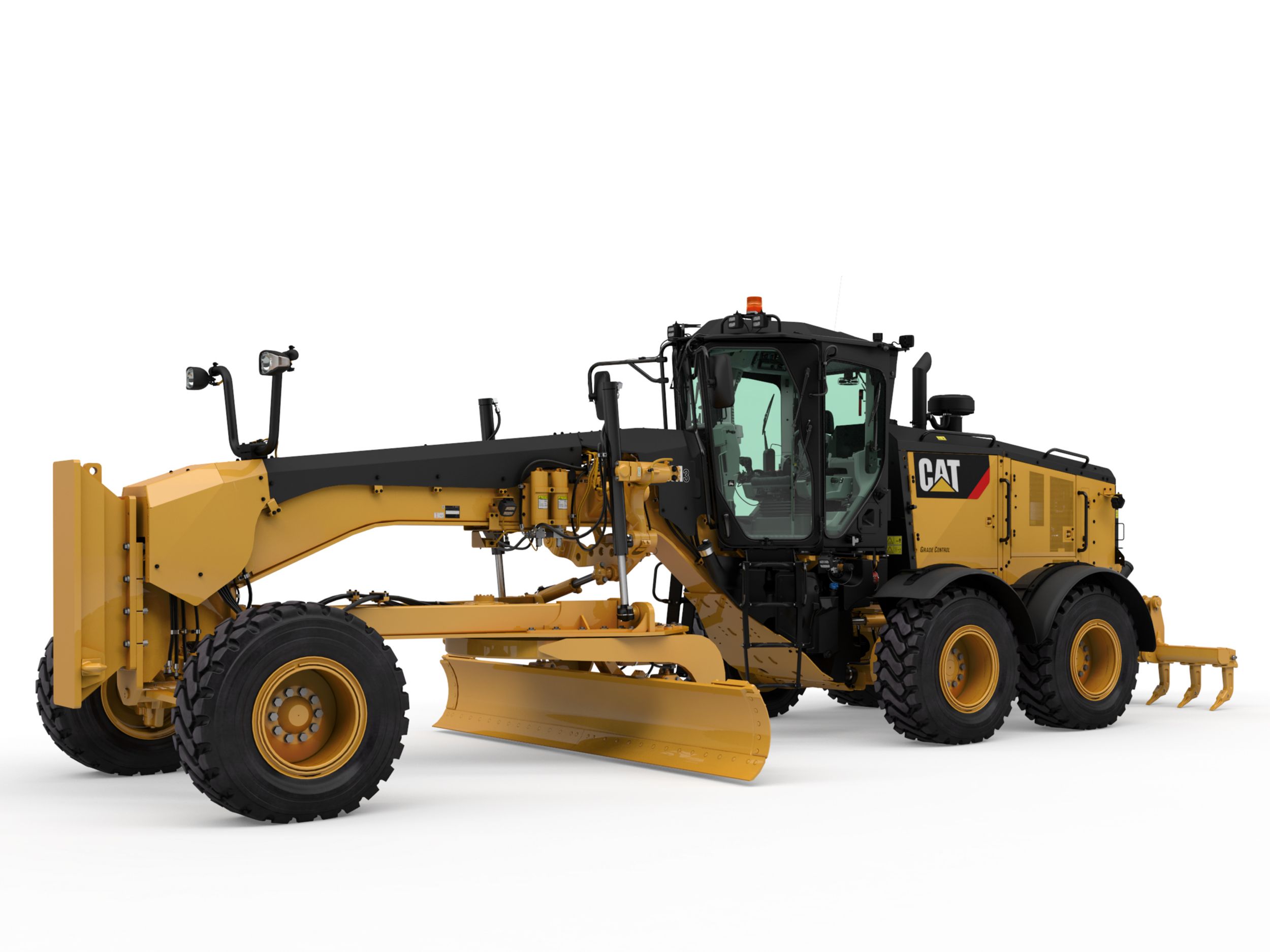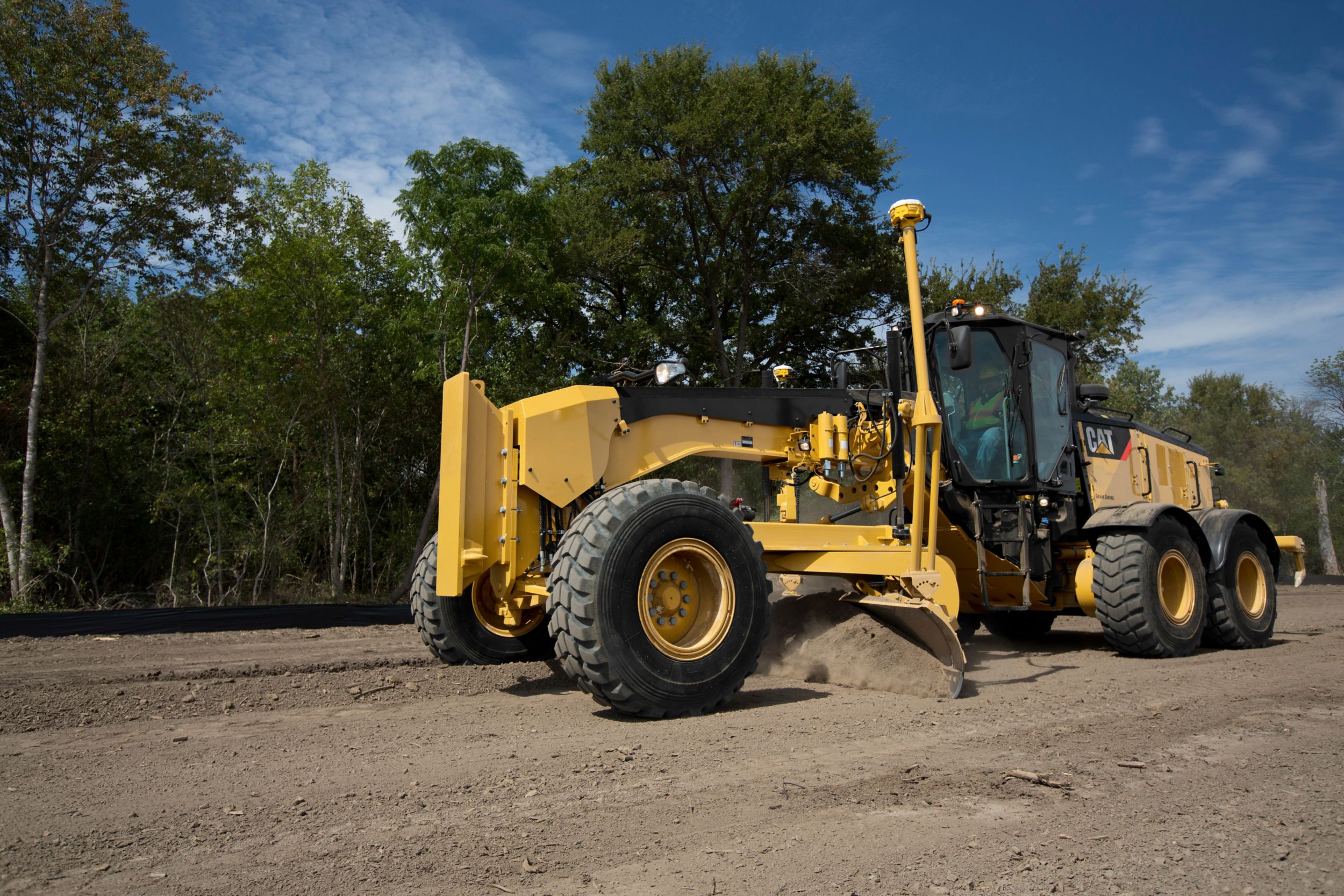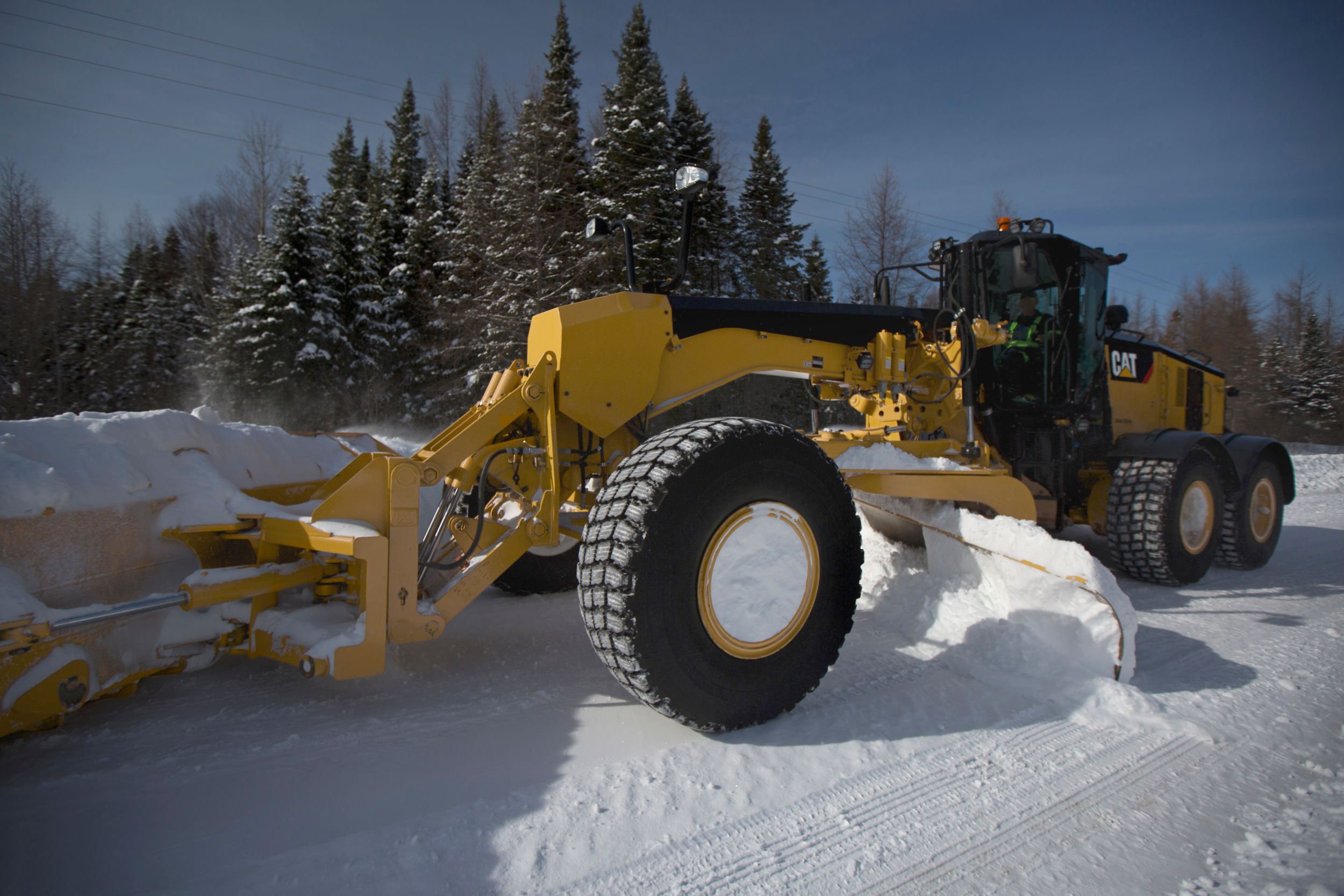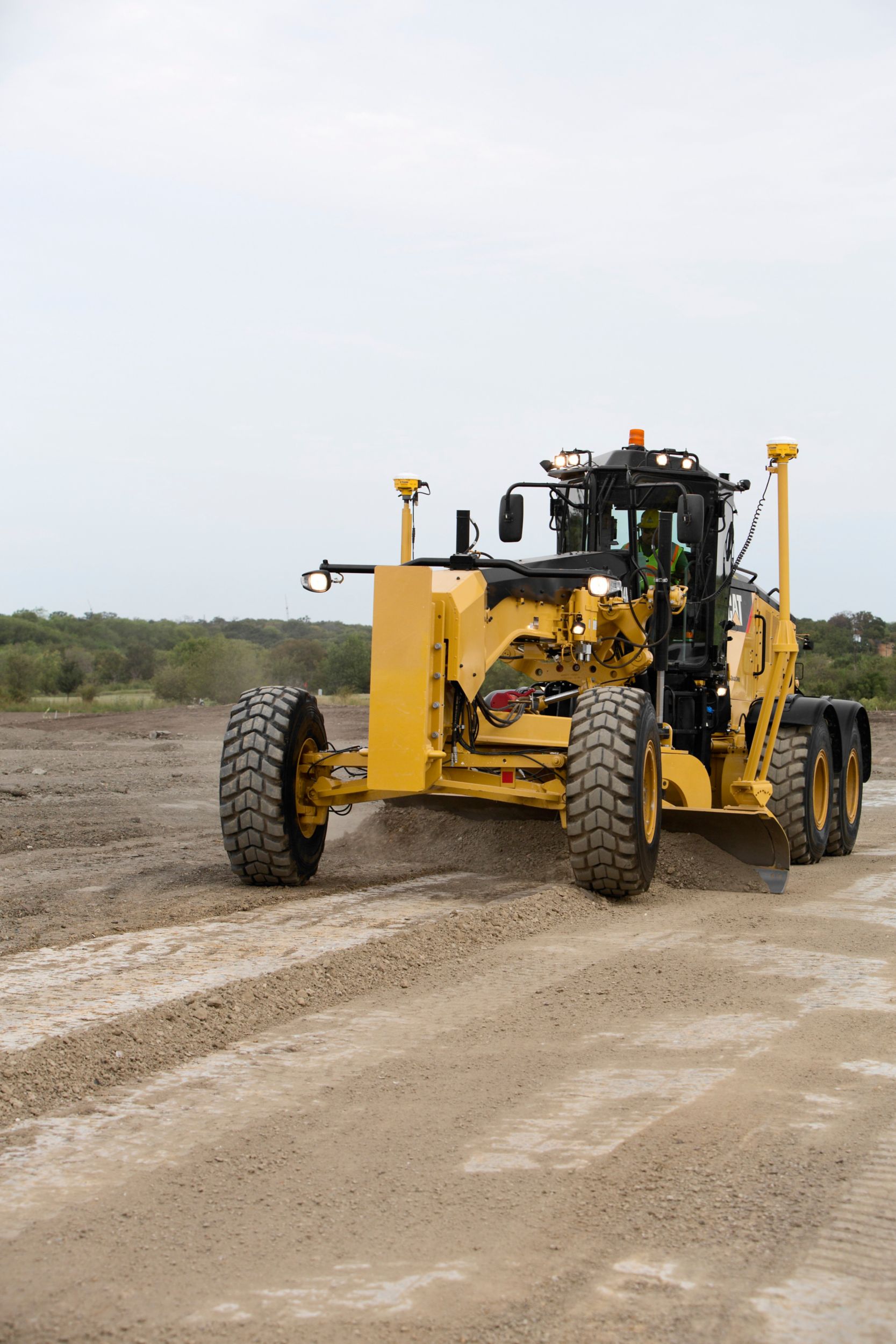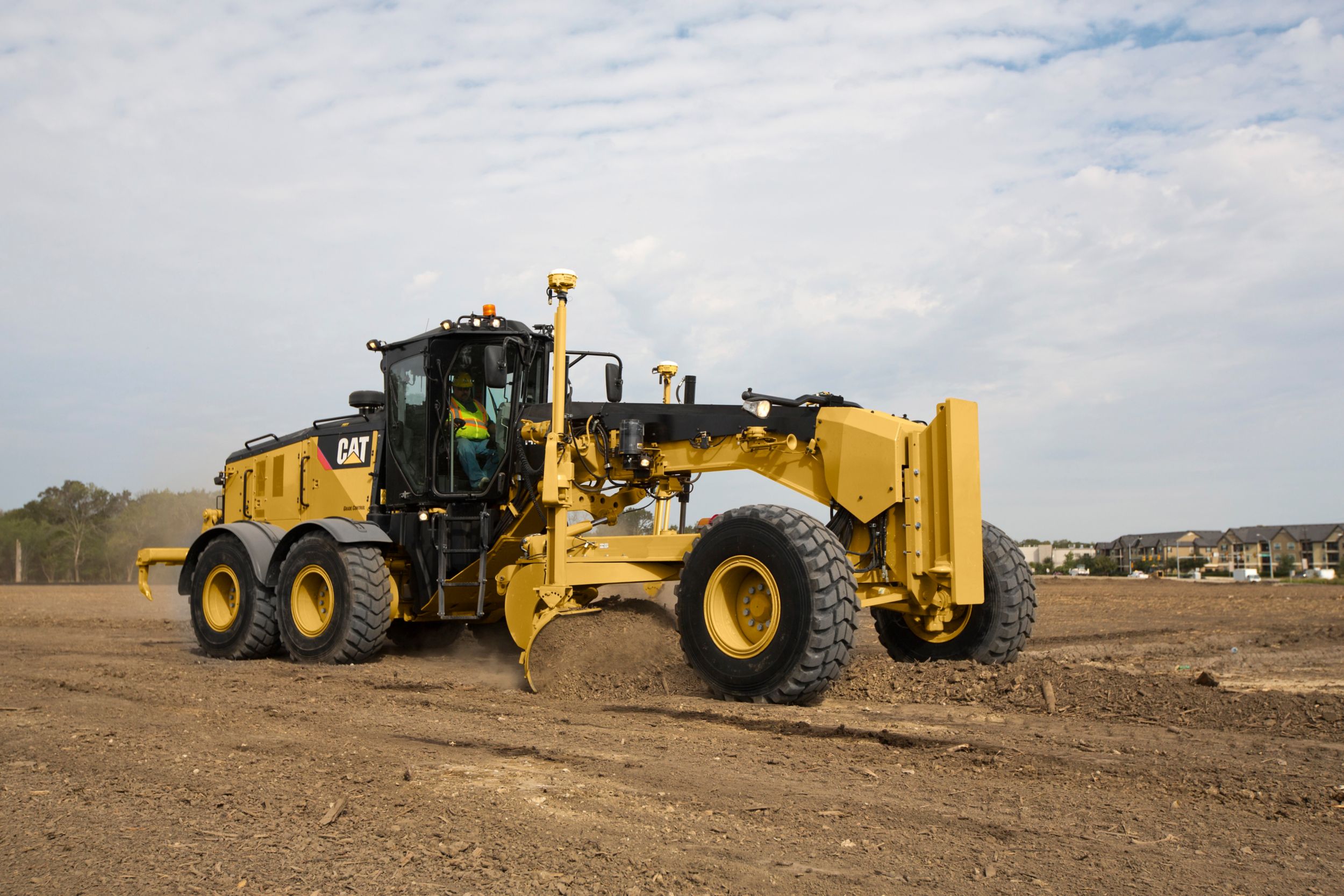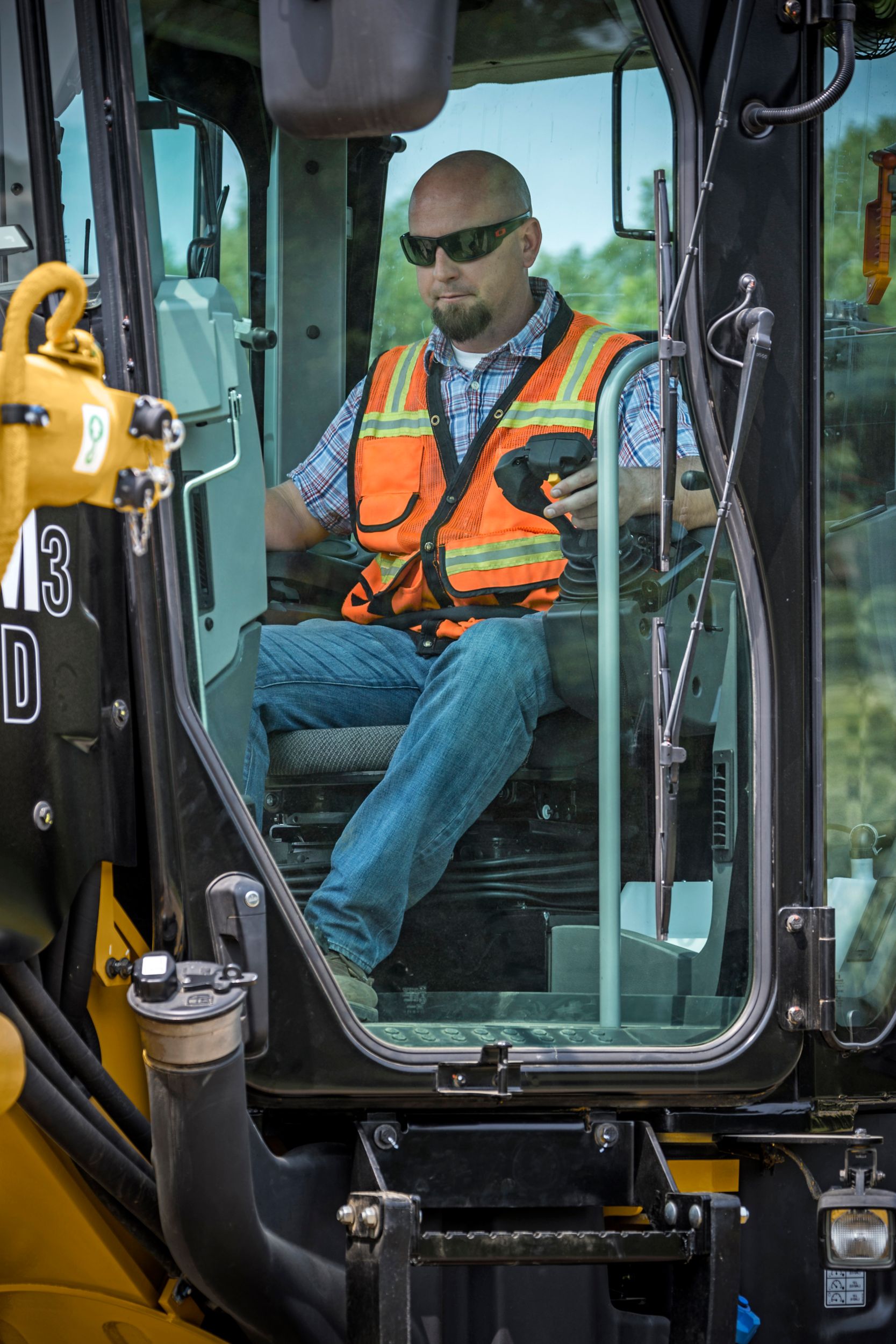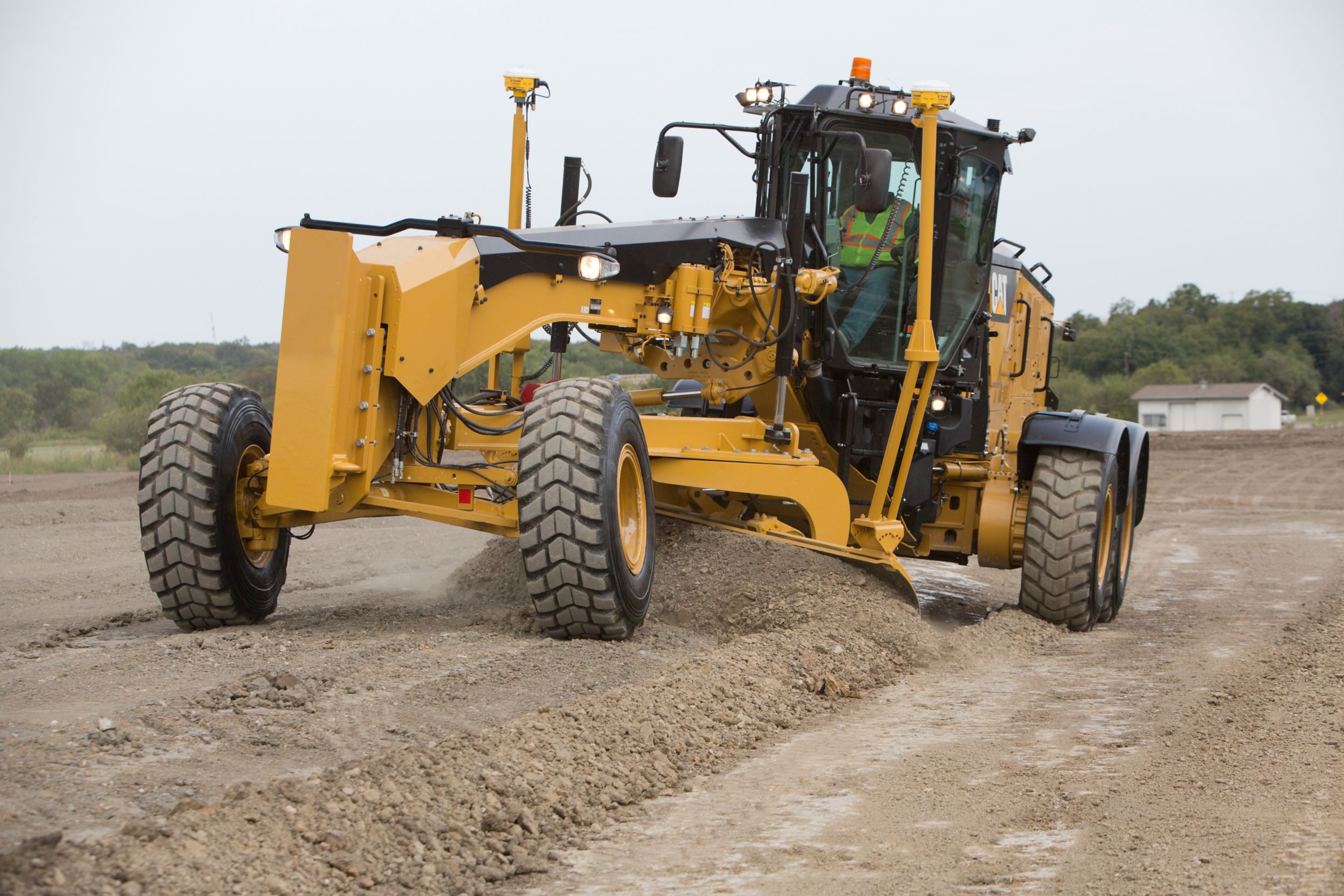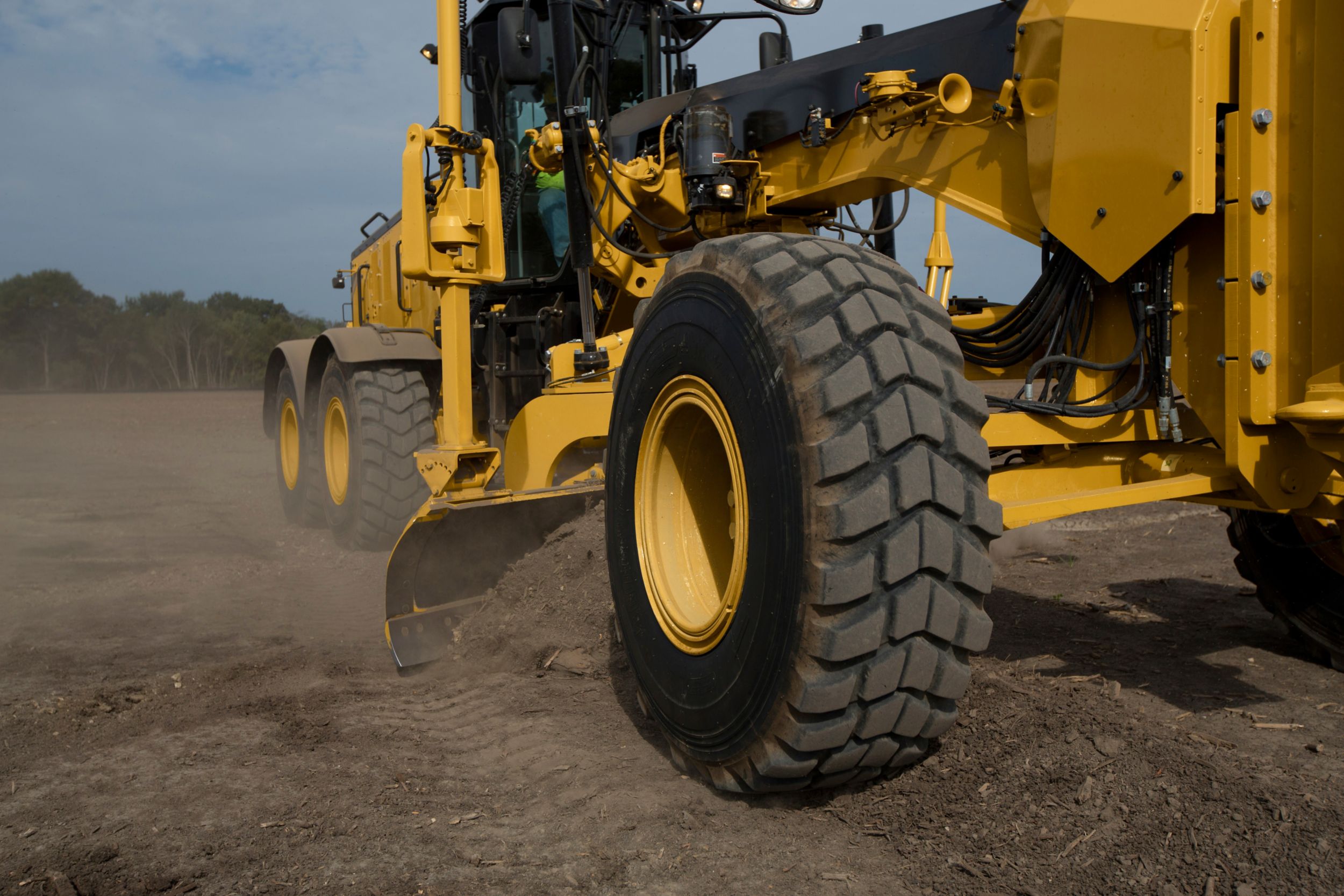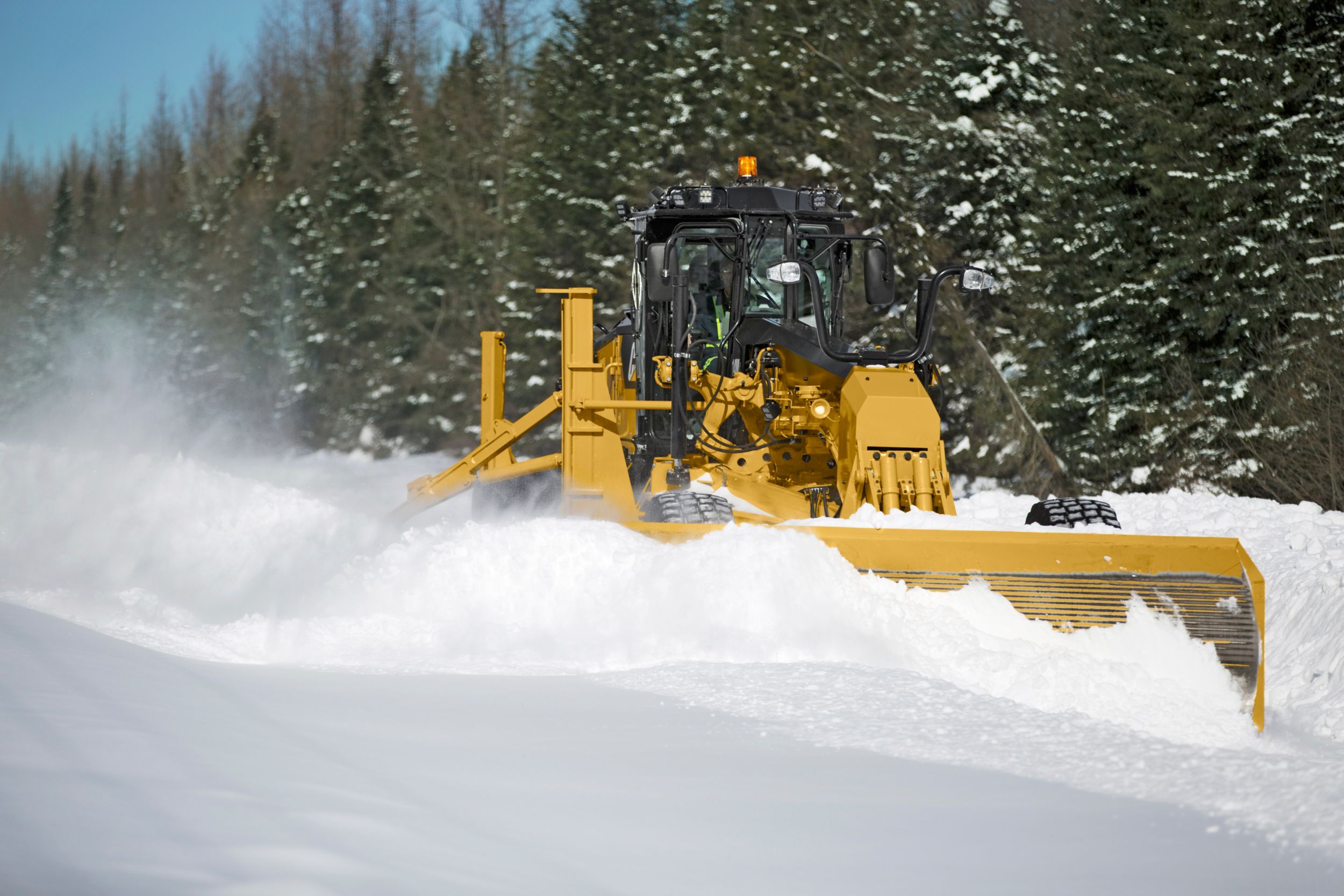 Other Models in this Category
Select Product Category