Save money and transport time with one rugged machine for land clearing, digging, grading, truck loading, slope work and more. Crawler loaders give you reduced ground pressure and better traction so you can start the job earlier and work longer in soft underfoot conditions. Purpose-built Waste Handler, Ship Hold and Partial Steel Mill configurations stand up to the toughest applications. This new generation of Cat® Track Loaders brings you all of this, plus improved performance and fuel efficiency.
For complete machine specifications and available configurations, please see your Cat dealer or visit www.cat.com.
Engine
Flywheel Power
193 HP
Engine Model
Cat C7.1 ACERT
Net Power - ISO 9249/SAE J1349
193 HP
Net Power - ISO 9249/SAE J1349 (DIN)
196 HP
Emissions
U.S. EPA Tier 4 Final/EU Stage IV, China Nonroad Stage III, equivalent to Tier 3/Stage IIIA
Note (1)
All nonroad Tier 4 Interim and Final, Stage IIIB and IV and Korea Tier 4 Final diesel engines are required to use only Ultra Low Sulfur Diesel (ULSD) with 15 ppm (mg/kg) of sulfur or less, or up to B20 biodiesel blended with ULSD. B20 should meet ASTM D7467 specification (biodiesel blend stock should meet Cat biodiesel spec, ASTM D6751 or EN 14214). Cat DEO-ULS™ or oils that meet the Cat ECF-3, API CJ-4, and ACEA E9 specification are required. Consult your OMM for further machine specific fuel recommendations.
Note (2)
Diesel Exhaust Fluid (DEF) used in Cat Selective Catalytic Reduction (SCR) systems must meet the requirements outlined in the International Organization for Standardization (ISO) standard 22241.
Undercarriage
Track on Ground
100 in
Track Gauge
72.8 in
Ground Contact Area - Optional Shoe
4013 in²
Ground Contact Area - Standard Shoe
4900 in²
Ground Pressure - Optional Shoe
11 psi
Ground Pressure - Standard Shoe
9 psi
Ground Pressure(1) - Optional Shoe
11.1 psi
Ground Pressure(1) - Standard Shoe
9.1 psi
Grouser Height - Double Grouser
1.65 in
Track Rollers/Shoes - Each Side
Jul-38
Track Shoe Width - Optional
18 in
Track Shoe Width - Standard
22 in
Note
(1) Machine equipped with Tier 4 Final/Stage IV emissions reduction technology.
Service Refill Capacities
Fuel Tank
84.5 gal (US)
DEF Tank(1)
4.22 gal (US)
Note
(1) Machine equipped with Tier 4 Final/Stage IV emissions reduction technology.
Weights
Operating Weight
44138 lb
Note
(1) Machine equipped with Tier 4 Final/Stage IV emissions reduction technology.
Operating Weight(1)
44771 lb
Buckets
Capacity - General Purpose
3.2 yd³
Capacity - Multi-Purpose
2.6 yd³
Capacity - Performance Series
3.7 yd³
Width - General Purpose
102.8 in
Width - Multi-Purpose
101.3 in
Width - Performance Series
106.8 in
Air Conditioning System
Air Conditioning
The air conditioning system on this machine contains the fluorinated greenhouse gas refrigerant R134a (Global Warming Potential = 1430). The system contains 1.1 kg of refrigerant which has a CO2 equivalent of 1.573 metric tonnes.
Dimensions
Bucket Height - Carry Position
18 in
Carry Position Approach Angle
15°
Clearance at Full Lift Height and 45° Dump*
114.8 in
Digging Depth*
5.4 in
Grading Angle
63°
Ground Clearance
18.5 in
Height - Bucket Hinge Pin
155.1 in
Height - Top of Stack
115.7 in
Machine Height - Top of Cab
130.9 in
Maximum Rollback - Ground/Carry Position
43°/50°
Maximum Rollback/Dump - Fully Raised
52°/53°
Note
*With General Purpose bucket and extra duty teeth.
Overall Machine Height - Bucket Fully Raised
212.7 in
Overall Machine Length*
275.6 in
Overall Machine Width without Bucket: With Standard Tracks - 550 mm (21.6 in) Shoes
94.5 in
Ramp Angle
29°
Reach at Full Lift Height and 45° Dump*
54 in
steel Track Undercarriage Allows You To Work In Wet, Soft, Or Sensitive Underfoot Conditions.
finish Jobs In Less Time – Track Loaders Can Often Start The Job Earlier And Work Longer Than Other Machines Due To Their Lower Ground Pressure And Increased Traction.
quick Coupler Ready – Fusion™ Quick Coupler Option Allows Easy Use Of Forks, Buckets, Etc. From Wheel Loaders And Other Fusion Compatible Machines.
963k Uses 10–25 Percent Less Fuel Per Hour Than The Previous Model.*
efficient Use Of Diesel Exhaust Fluid(1) – Typically 2.5-3 Percent Of Fuel Consumption – Provides Excellent Overall Fluid Efficiency.
optional Performance Series Bucket Helps You Move Up To 5 Percent More Material Per Hour.
tilt Cab And Convenient Service Access Points For Easier Maintenance And Repair.
demand Fan Provides Efficient Cooling Plus Easy Fold-down Service Access.
remote Monitoring With Product Link™/visionlink® Helps You Manage Your Fleet More Effectively And Profitably.
smoother Implement And Steering Response, And Improved Steering Performance Over The Previous Model.*
features Like Load Sensing Hydraulics And Position Sensing Cylinders Offer Precise, Responsive Performance.
cat® C7.1 Acert™ Engine Delivers Power And Fast Response When The Machine Is Under Load.
reduced Engine Noise* – Quieter For The Operator And Others Around The Work Site.
choose Either Joystick Or Two-lever Implement Controls To Match Operator Preference Or Application.
speed/steering Controls Available As Either A Joystick Or As V-lever And Foot Pedals.
updated Cab Offers Operator Comforts Like Suspension Seat, Adjustable Armrests And Controls, And An Improved Air Conditioning System.
excellent Visibility To The Bucket And All Around The Machine Enhances Safety And Helps Operators Work More Confidently.
handles And Steps Help Operators Climb On And Off The Machine More Easily, From The Front Or The Back Of The Tracks.
set Implement Response – Fine, Normal, Coarse – To Match Operator Preference Or Application.
emissions Reduction Technology(1) Is Designed To Be Transparent To The Operator.
listofrelationships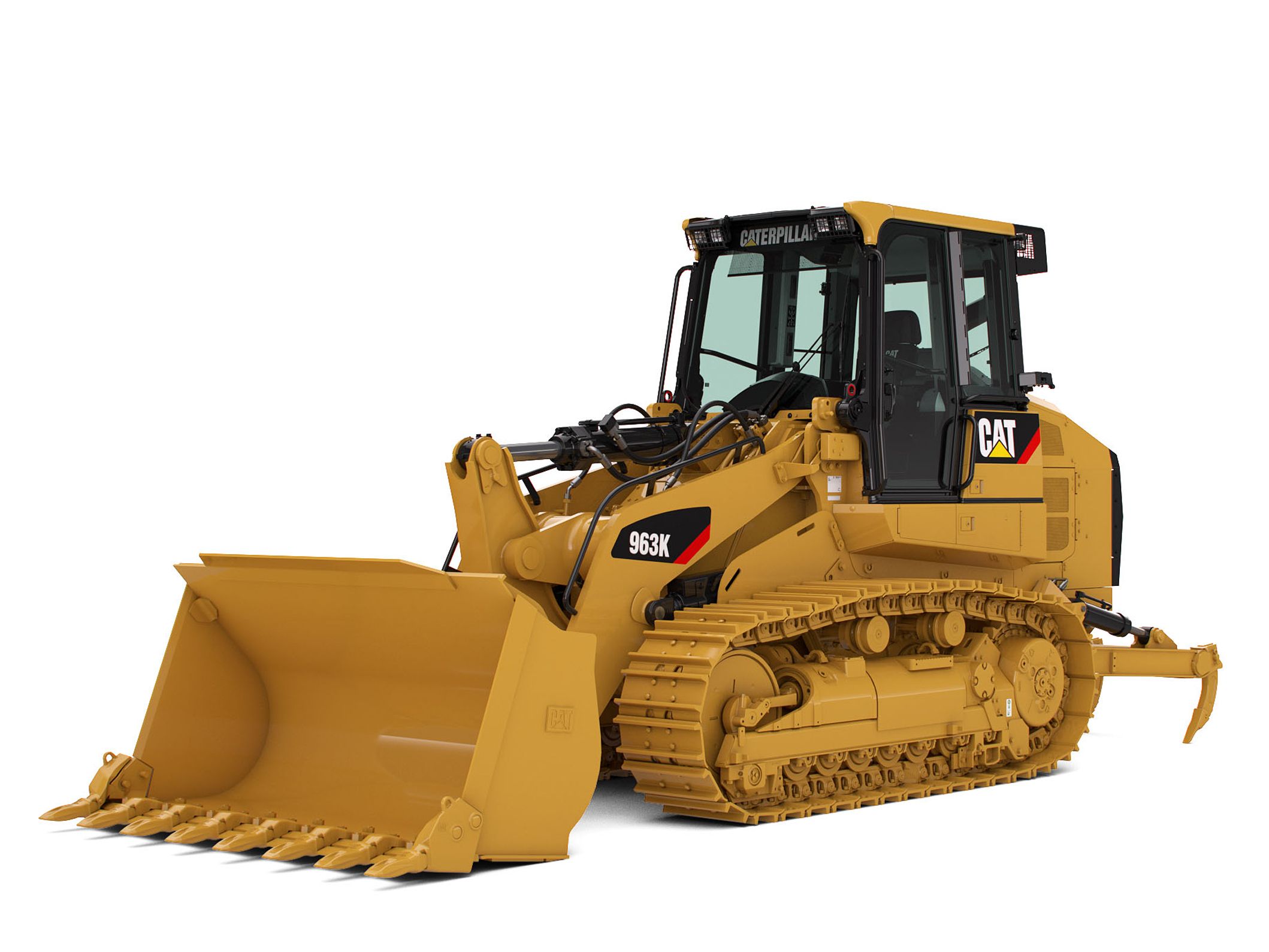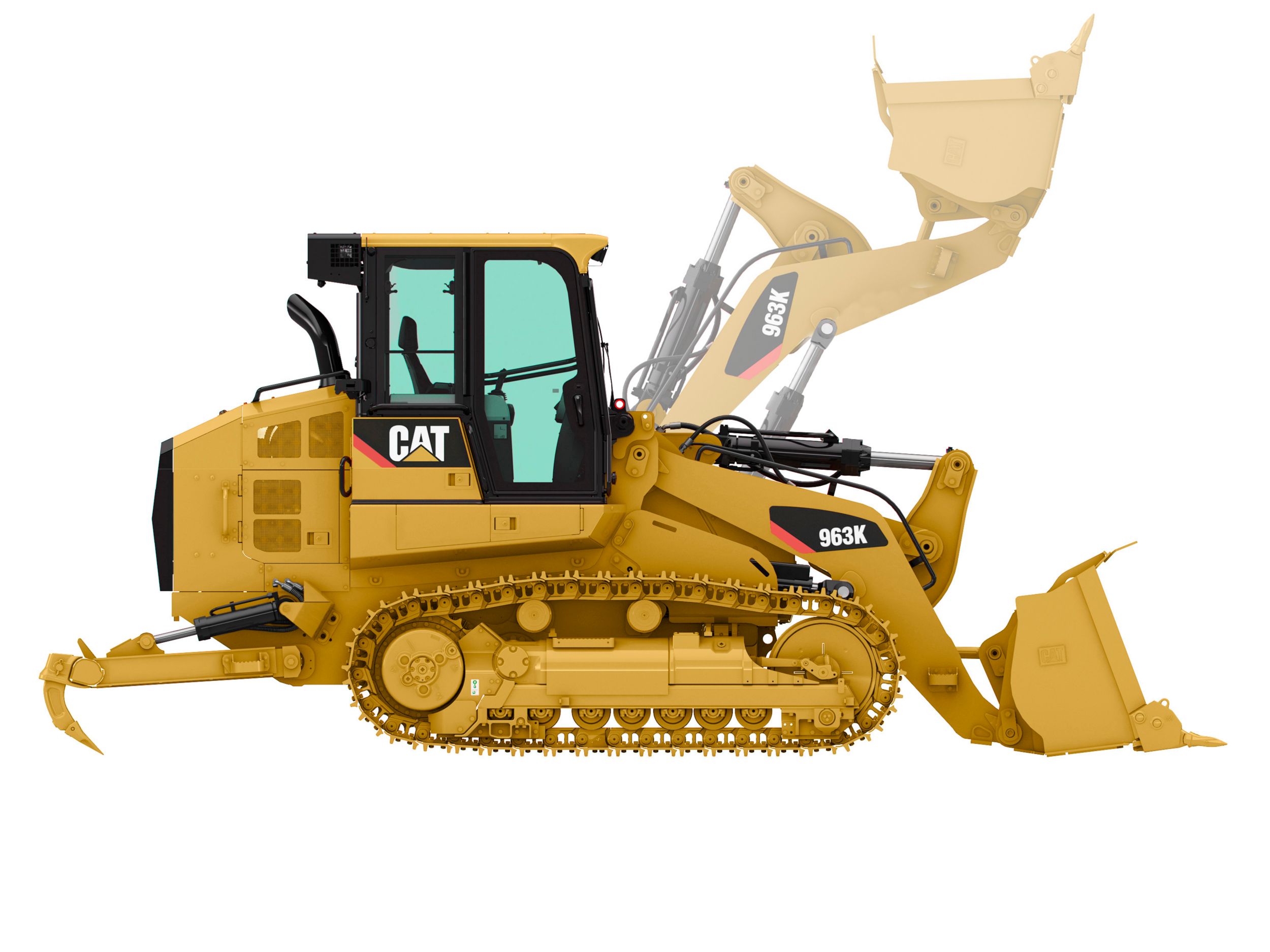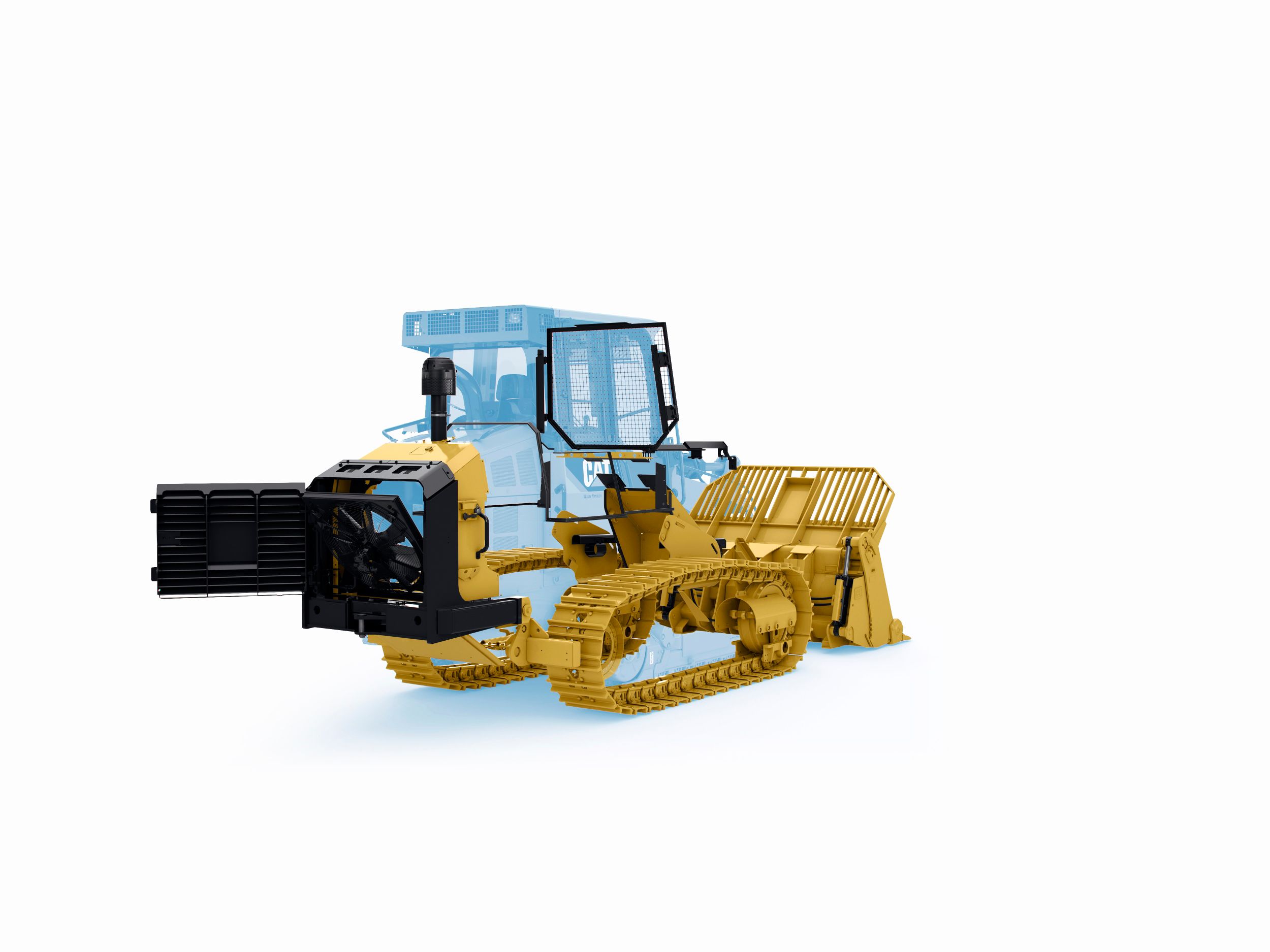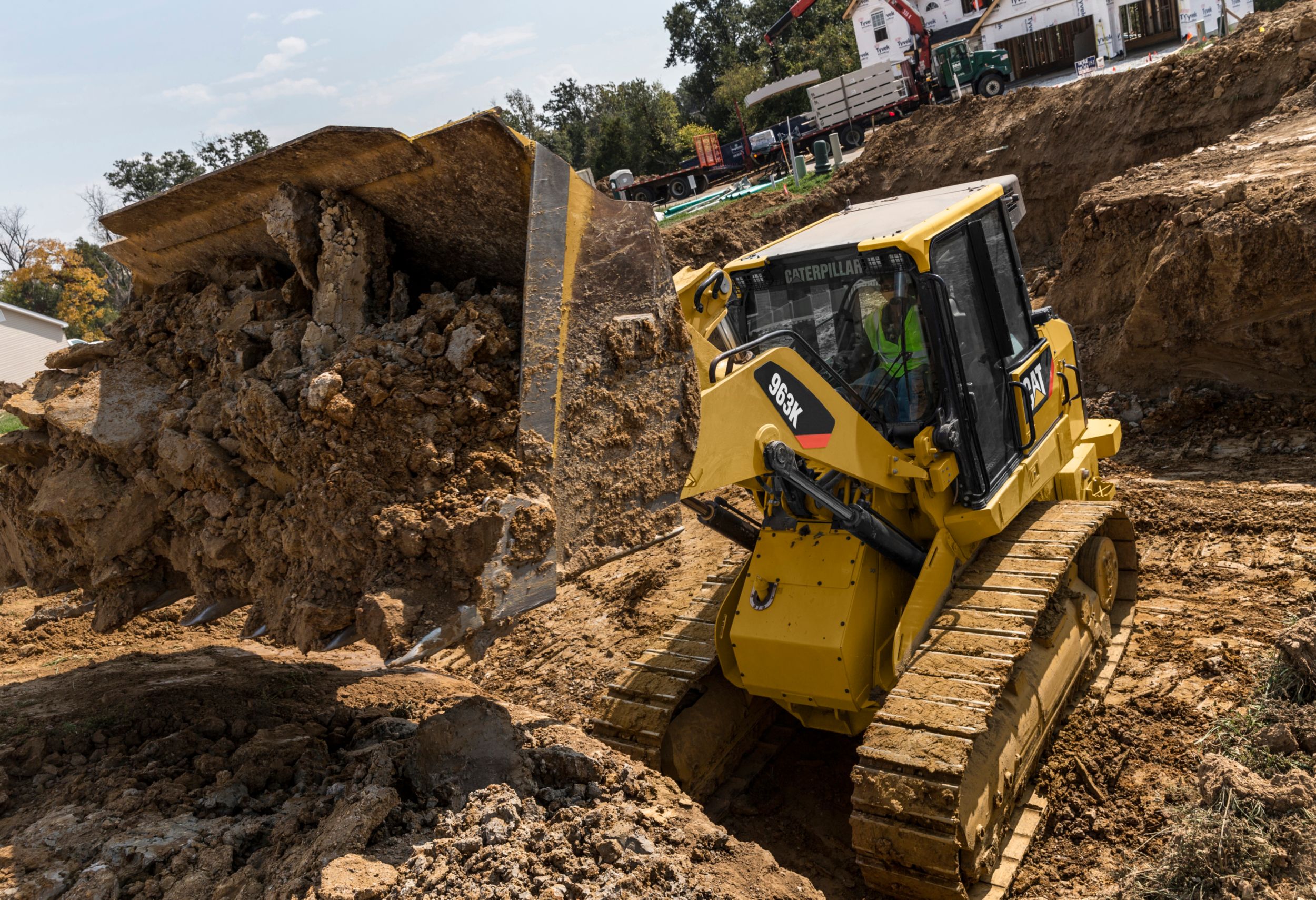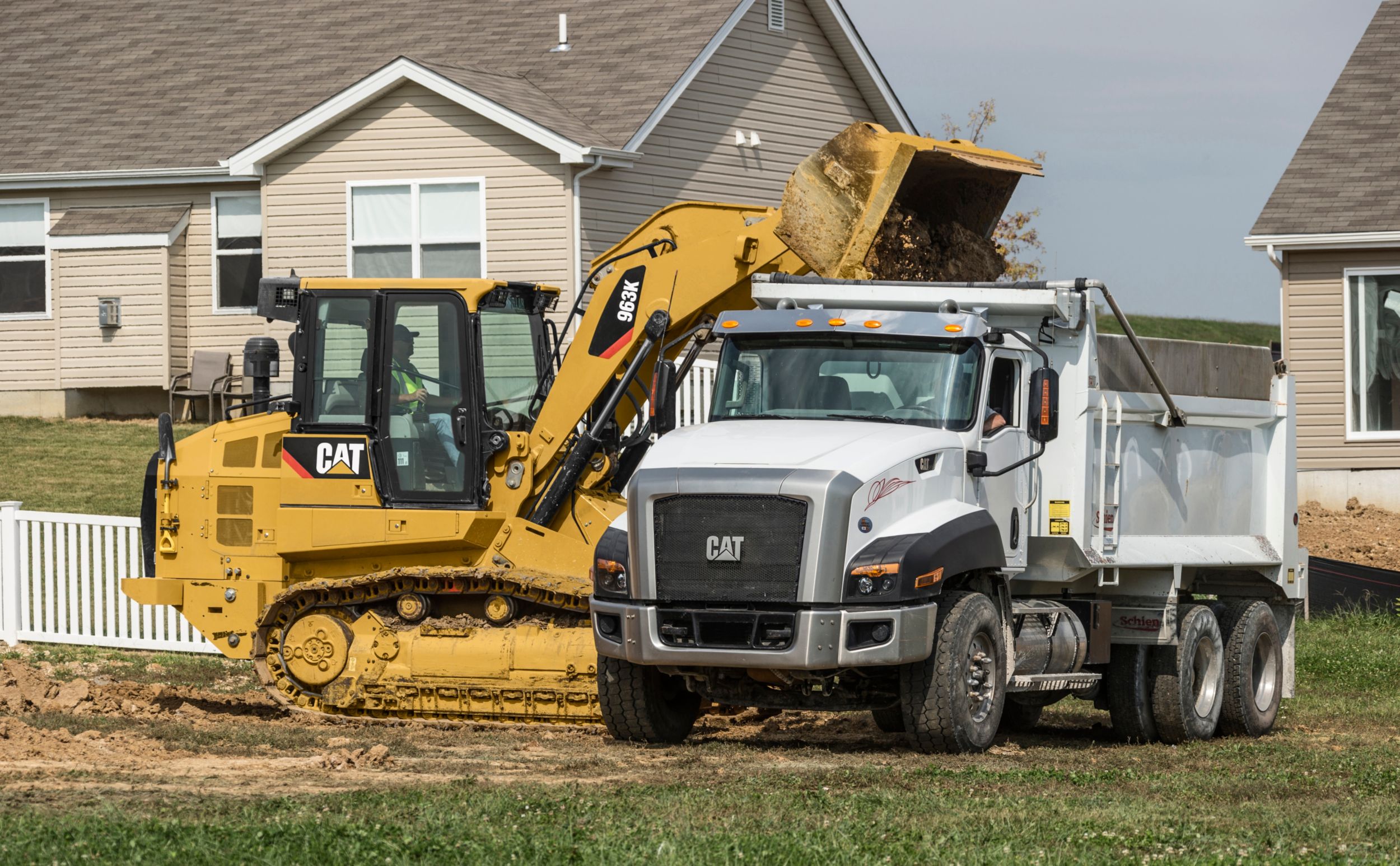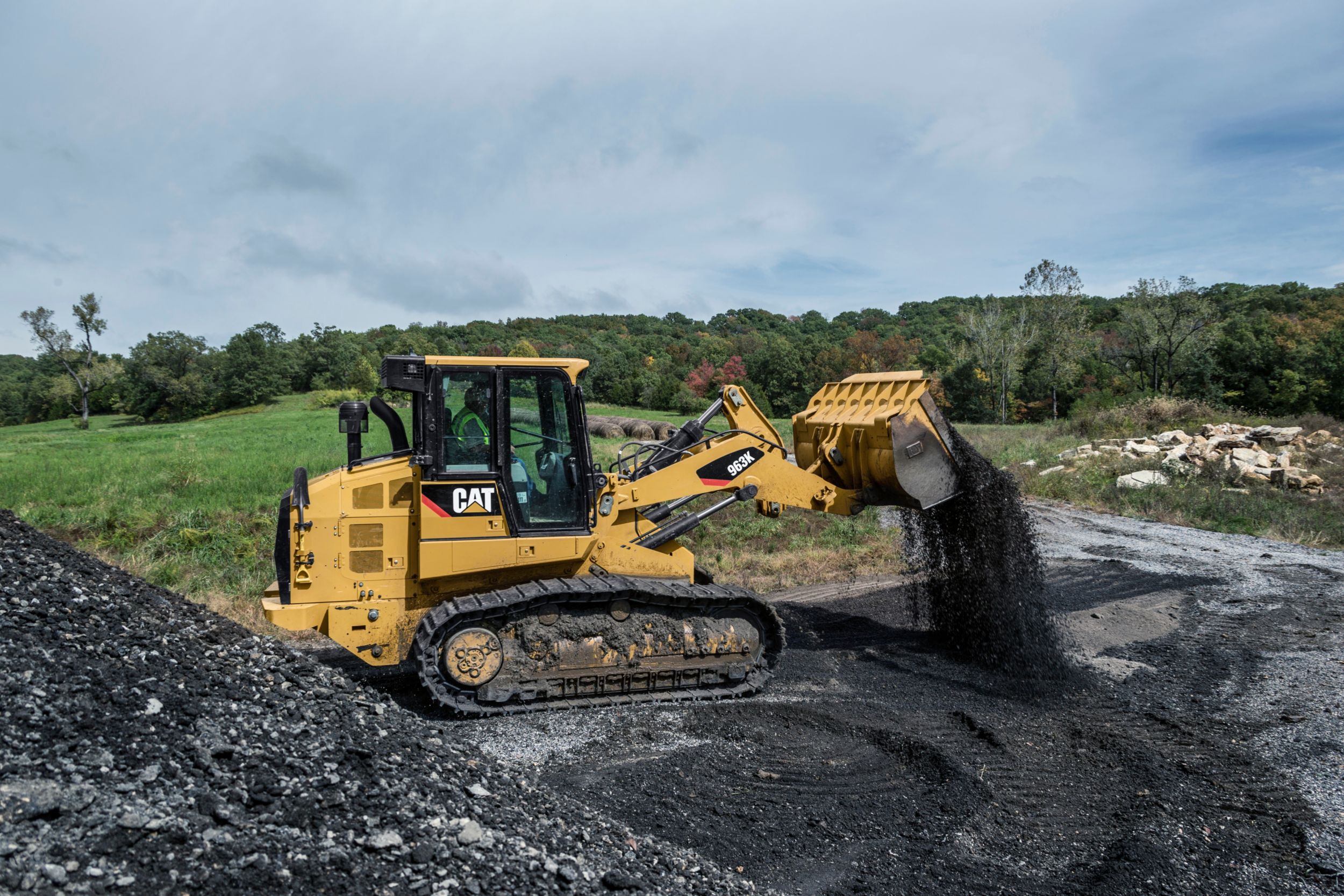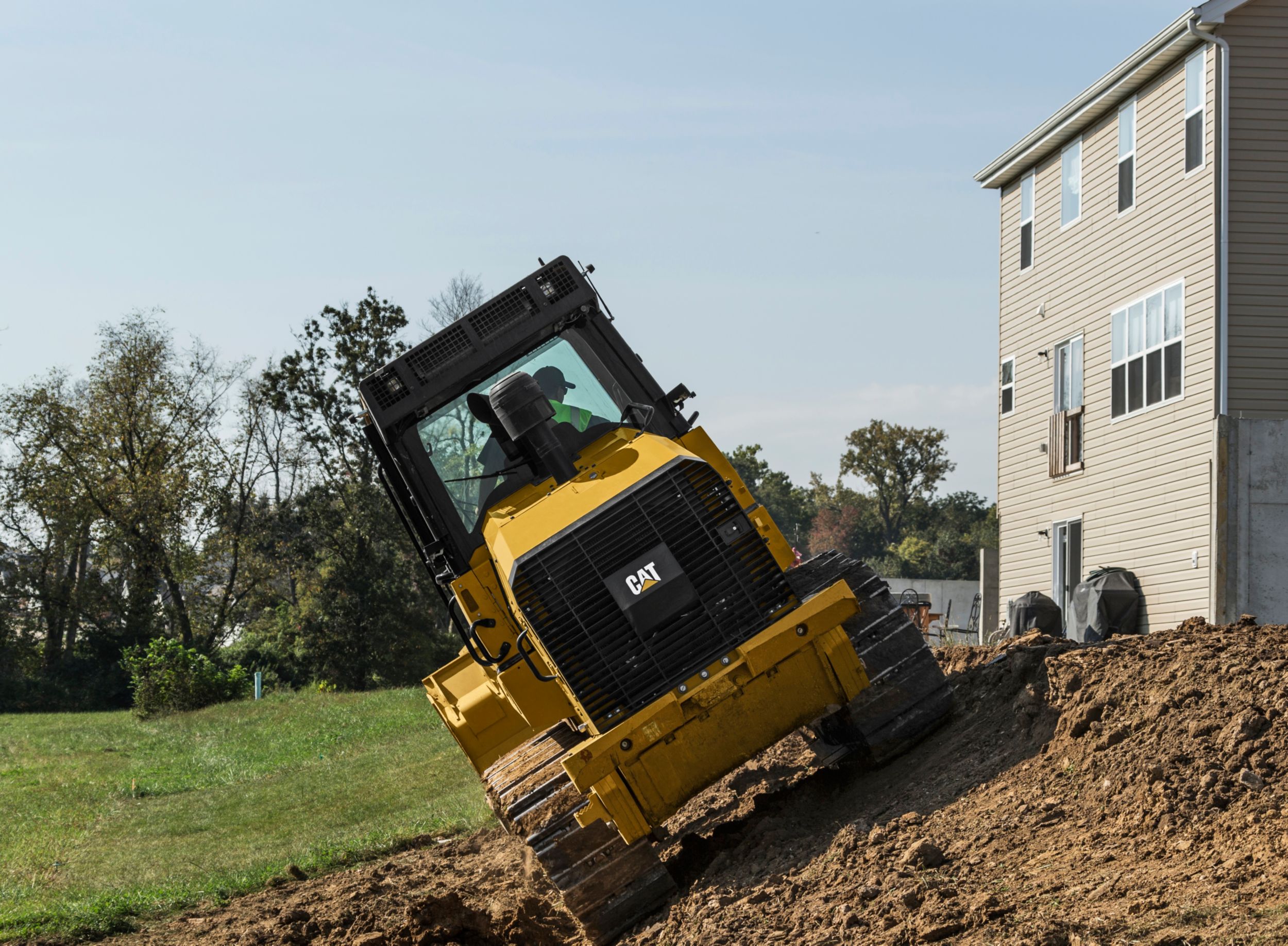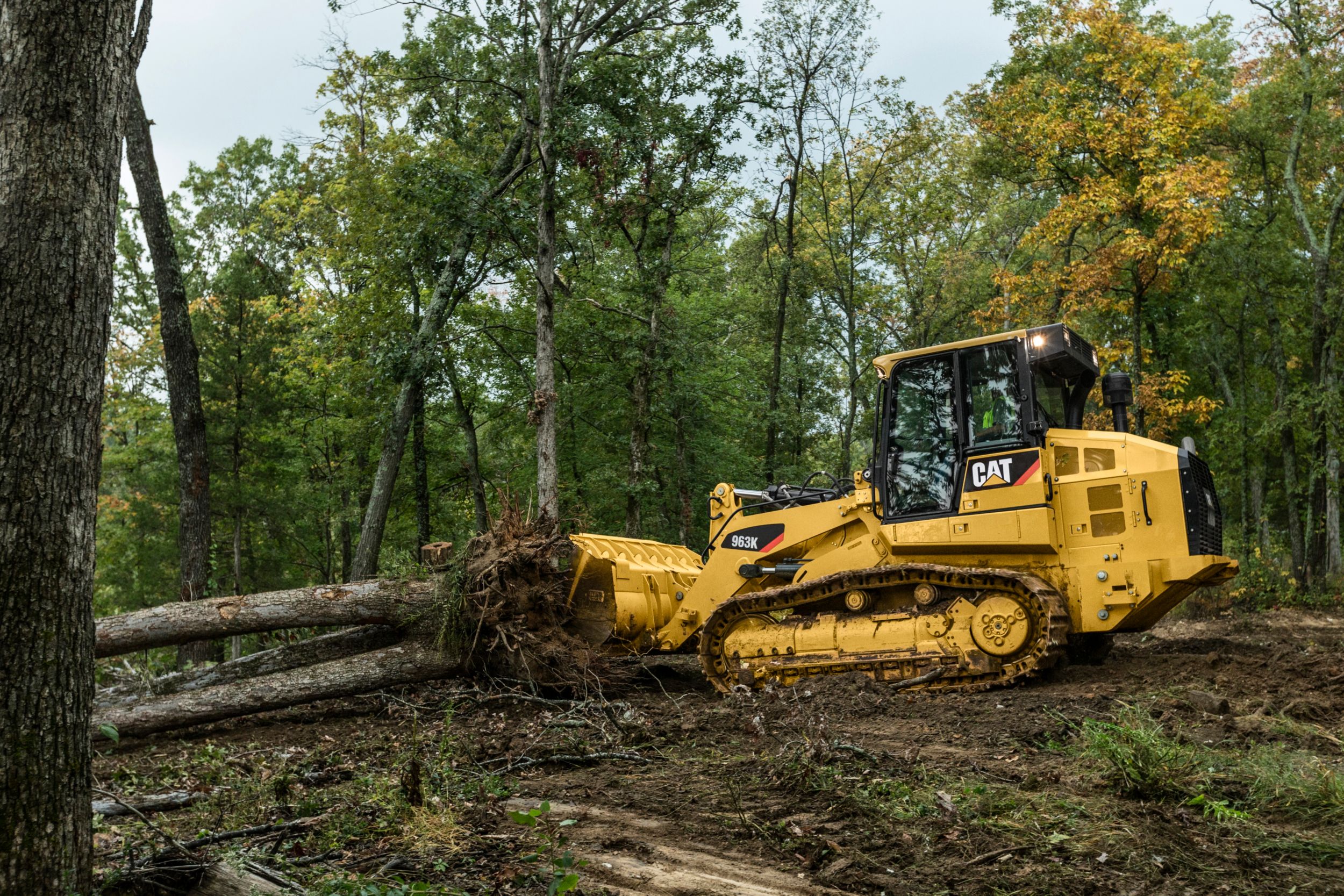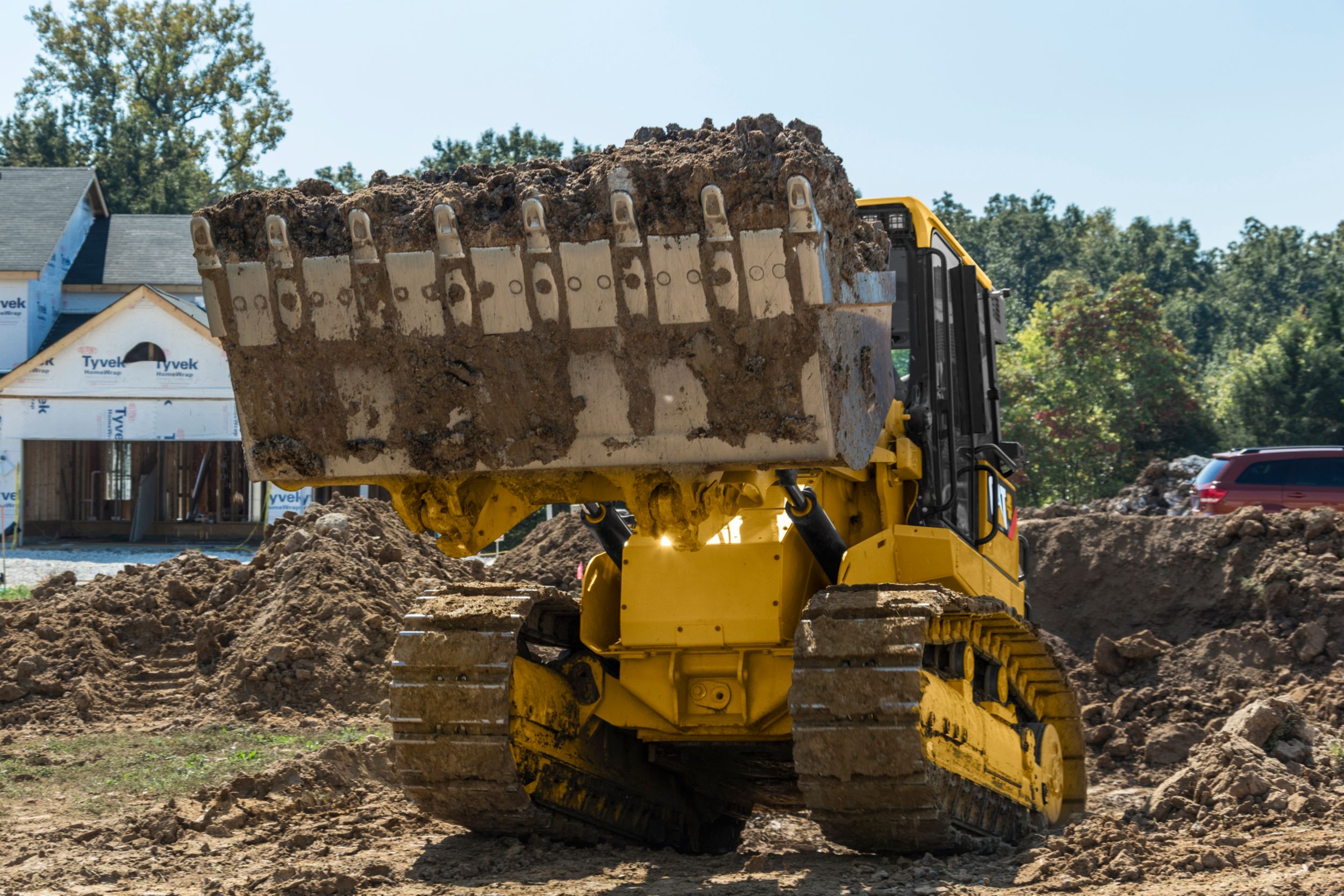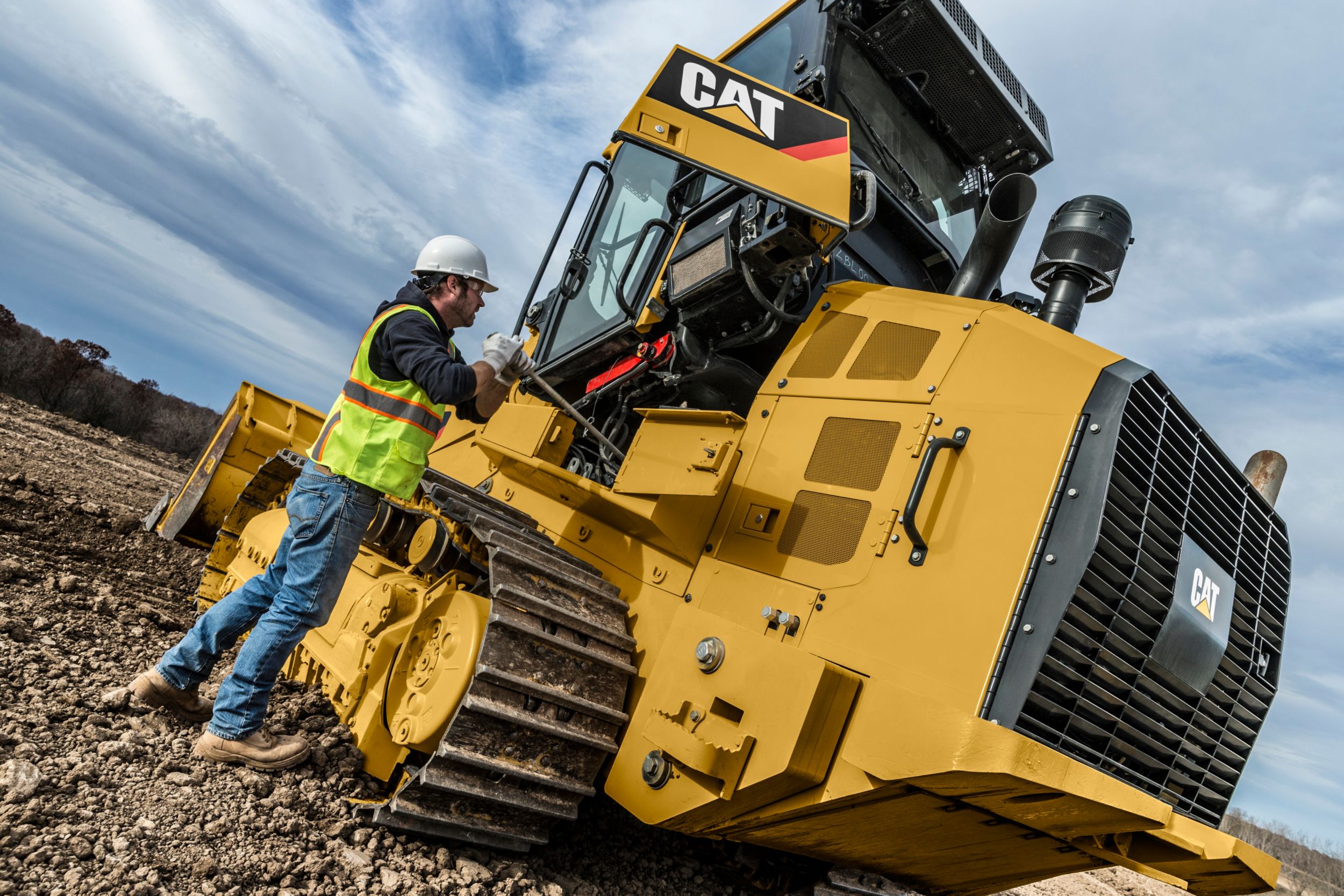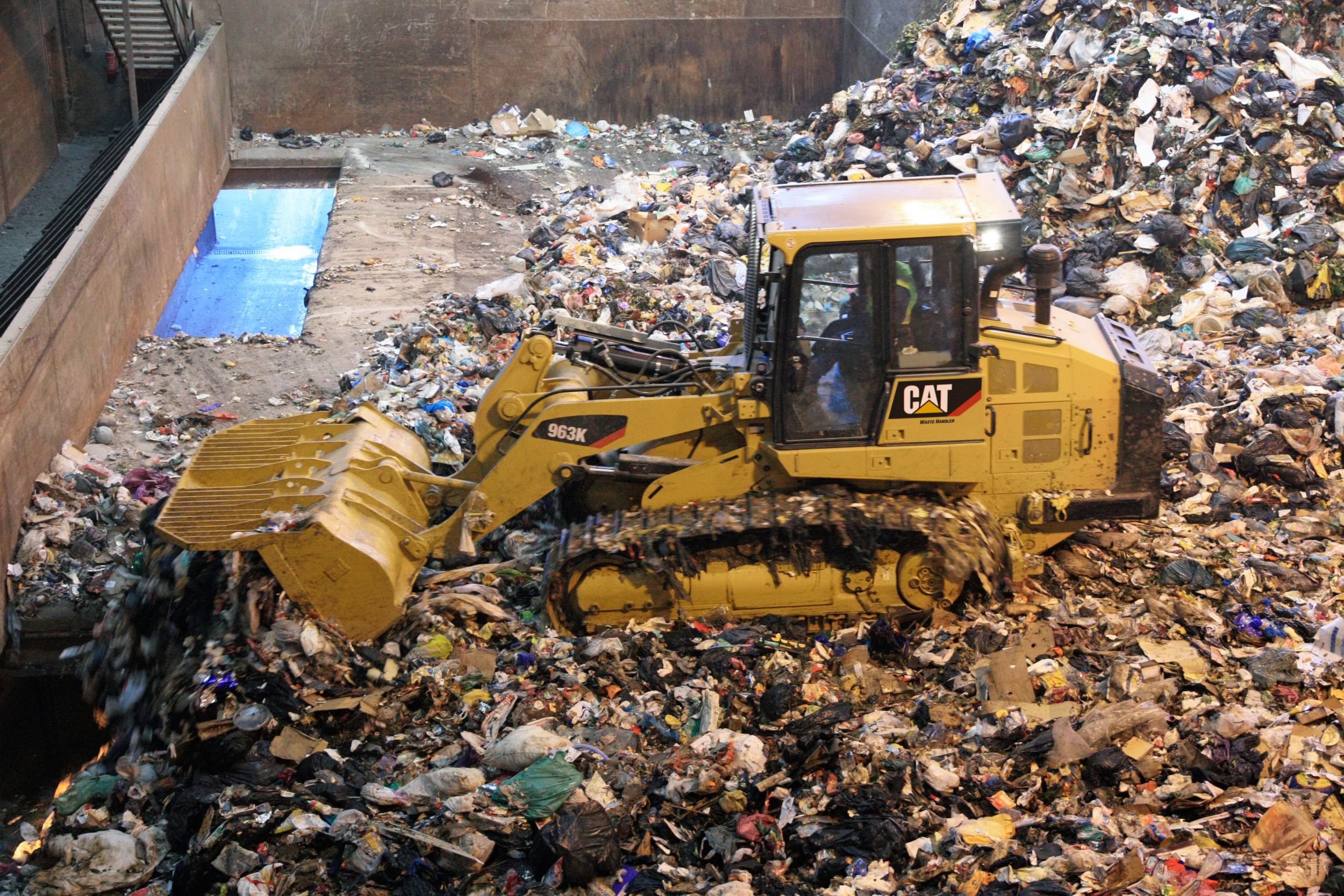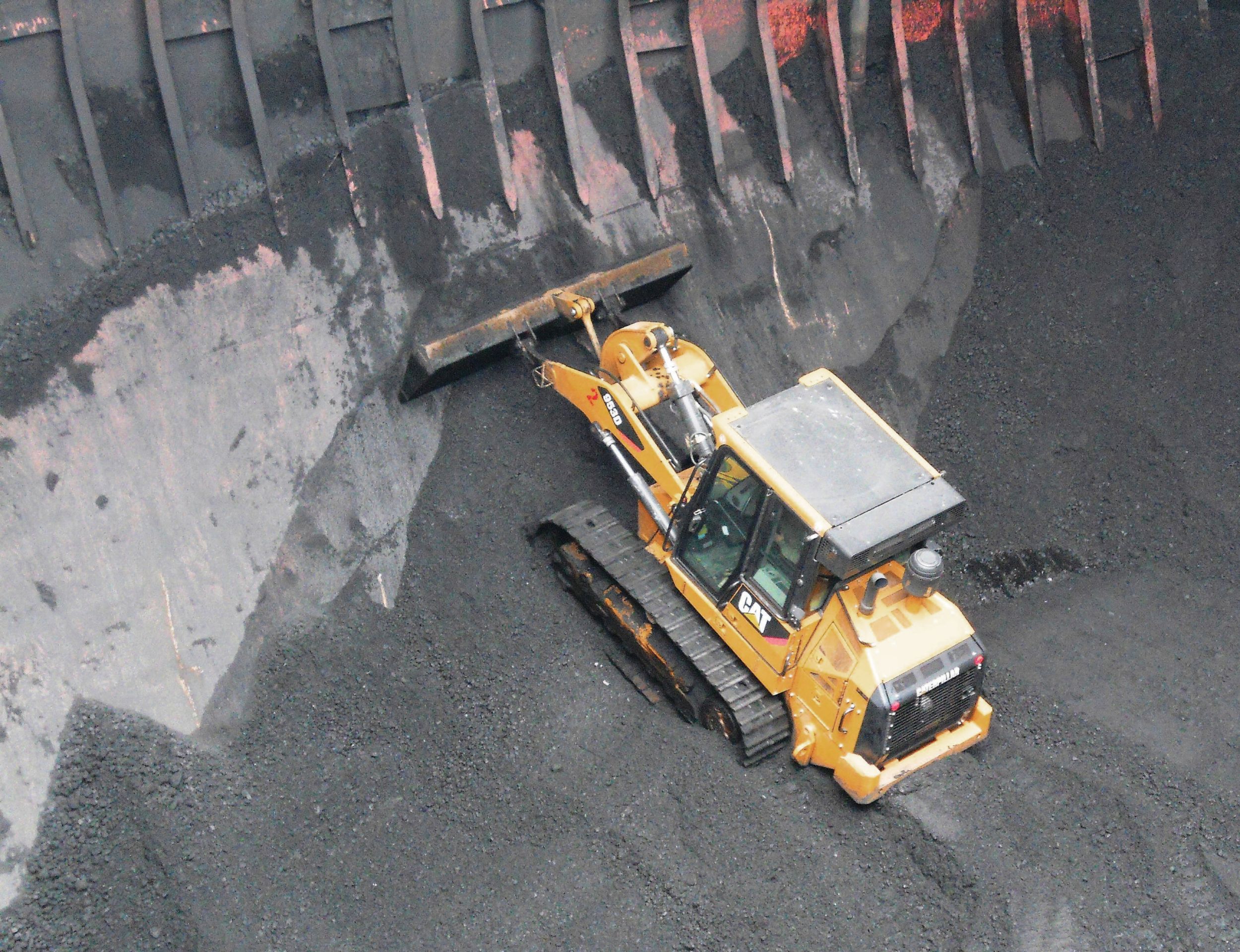 Other Models in this Category
Select Product Category