New | C175-16 Generator Set
Caterpillar is leading the power generation marketplace with Power Solutions engineered to deliver unmatched flexibility, expandability, reliability, and cost-effectiveness.
Generator Set Specifications
Height - Maximum
130.2 in
Length - Maximum
311 in
Width - Maximum
108.5 in
Minimum Rating
2500 kVA
Maximum Rating
3100 kVA
Voltage
220 - 13800 Volts
Frequency
50 Hz
Speed
1500 RPM
Generator Set Configurations
Emissions/Fuel Strategy
Low Fuel Consumption, U.S. EPA Certified for Stationary Emergency Use Only (Tier 2 Nonroad Equivalent Emission Standards)
Engine Specifications
Engine Model
C175-16 SCAC, V-16, 4-Stroke Water-Cooled Diesel
Compression Ratio 50 Hz
16:07:01
Compression Ratio 60 Hz
15:03:01
Aspiration
Turbo Aftercooled
Governor Type
ADEM™ A4
Fuel System
Common Rail
Bore
8.89 in
Displacement
5155.88 in³
Stroke
8.66 in
reliable, Rugged, Durable Design
field-proven In Thousands Of Applications Worldwide
four-stroke-cycle Diesel Engine Combines Consistent Performance And Excellent Fuel Economy With Minimum Weight
matched To The Performance And Output Characteristics Of Cat Engines
industry Leading Mechanical And Electrical Design
industry Leading Motor Starting Capabilities
high Efficiency
The Emcp Controller Features The Reliability And Durability You Have Come To Expect From Your Cat Equipment. Emcp4 Is A Scalable Control Platform Designed To Ensure Reliable Generator Set Operation, Providing Extensive Information About Power Output And Engine Operation. Emcp4 Systems Can Be Further Customized To Meet Your Needs Through Programming And Expansion Modules.
seismic Certification Available.
anchoring Details Are Site Specific, And Are Dependent On Many Factors Such As Generator Set Size, Weight, And Concrete Strength.
ibc Certification Requires That The Anchoring System Used Is Reviewed And Approved By A Professional Engineer
seismic Certification Per Applicable Building Codes: Ibc 2000, Ibc 2003, Ibc 2006, Ibc 2009, Cbc 2007, Cbc 2010
pre-approved By Oshpd And Carries An Osp-0321-10 For Use In Healthcare Projects In California
The Generator Set Accepts 100% Rated Load In One Step Per Nfpa 110 And Meets Iso 8528-5 Transient Response.
ul 2200 Listed Packages
Csa Certified
certain Restrictions May Apply.
Consult With Your Cat® Dealer.
Fully Prototype Tested With Certified Torsional Vibration Analysis Available
Cat Dealers Provide Extensive Post-sale Support Including Maintenance And Repair Agreements. Cat Dealers Have Over 1,800 Dealer Branch Stores Operating In 200 Countries. The Caterpillar S•o•s℠ Program Cost Effectively Detects Internal Engine Component Condition, Even The Presence Of Unwanted Fluids And Combustion By-products
Standard Equipment
Air Inlet System
Control Panel
EMCP4 / EMCP4.2
Emergency stop pushbutton
24 Volt DC operation
Environmental sealed front face.
Text alarm / event descriptions.
Generator mounted - rear facing
Controls
Speed adjust
Auto / start / stop control.
Engine cool-down timer.
Engine cycle crank
Alarm acknowledge
Lamp test
True RMS AC metering, 3-phase, +/-2% accuracy
Digital Indicators
RPM
DC Volts
Operating hours
Oil pressure (psi, kPa or bar)
Coolant temperature
Volts (L-L & L-N)
Frequency (Hz)
Amps (per phase & average)
Power Factor (per phase & average)
Warning / shutdown Indicators
Low oil pressure
High coolant temperature
Overspeed
Emergency stop
Failure to start (overcrank)
Low coolant temperature
Low coolant level
Programmable Protective Relaying Functions
Generator phase sequence
Over / under voltage
Over / under frequency
Reverse power
Reverse Reactive Power
Overcurrent
Communications
Customer data link (Modbus RTU)
Accessory module data link
Serial annunciator module data link
6 Programmable digital inputs
4 Programmable relay outputs (Form A)
2 Programmable relay outputs (Form C)
2 Programmable digital outputs
Cooling System
SCAC cooling
Radiator group - shipped loose
Fan and belt guards
Coolant drain line and valves
Coolant Sensors
Exhaust System
Dry Exhaust Manifold
Bolted flange, with bellow for each turbo
Fuel System
Primary fuel filter water / fuel water separator
10 Micron Spin On Type
Filters x 3
Secondary / Tertiary fuel filters
4 Micron Spin On Type
Engine mounted filters X3
Generator and Attachments
3 Phase Brushless
Salient pole
6 Leads
IEC Platinum stator RTDs
Voltage Regulator
Voltage regulator
Reactive droop capability
3 Phase voltage sensing
RFI suppression
Min / max exciter limiter
exciter diode monitor
Form Wound
Permanent magnet
NEMA Class H insulation
Class H temperature rise at 40C ambient
(LV) Busbar connections, top/center mounted, top cable entry
50 Hz models: IEC standard hole pattern
(MV) Busbar connections, right side extension box, bottom cable entry
Anti condensation space heater
Class F temperature rise at 40C ambient
Right side extension box, bottom cable entry
Governing System
ADEM A4
Redundant shutdown (Overspeed protection through a duplicate speed sensing system)
Lube System
Lubricating oil
Gear type lube oil pump
Integral lube oil cooler
Oil filter, filler and dipstick
Oil drain lines and valve
Fumes disposal
Prelube - required with prime, continuous, and standby
Mounting Systems
Rails - Engine / generator
Rubber anti-vibration mounts (shipped loose)
Dual 24 volt electric starting motors
Batteries and battery rack w/cables
Battery disconnect switch
Service Instructions
Power Termination
General
Paint - Caterpillar yellow with high gloss black rails & radiator
Right hand service
Flywheel and flywheel housing-SAE No. 00
SAE standard rotation
Optional Equipment
Air Inlet System
Control Panel
Cooling System
Package mounted radiator
Remote radiators
Fuel cooler
Exhaust System
Front housing - Standby or mission critical
Front housing - Prime or continuous
Exhaust collectors / Manifold
Exhaust support group
Mufflers
Weld flanges
Aftercooler drain
Crankcase Systems
Explosive relief valves
Crankcase ventilation system
Fuel System
Generators and Attachments
Low voltage - 1800 and 3000 Frames - 50 Hz, 3 phase, 1500 rpm, FW, PM, No of leads=6, Pitch 0.6667
Medium Voltage - 1800 and 3000 Frames - 50 Hz, 3 phase, 1500 rpm, FW, PM, No of leads=6, Pitch 0.6667
Low Voltage - 1800 and 3000 Frames - 60 Hz, 3 phase, 1800 rpm, FW, PM, No of leads=6, Pitch 0.6667
Space heater kit
Thermostat for space heater
Conversion GP-Top cable entry
Generator air intake
Differential current transformers
Instrumentation
Pyrometer and thermocouples
Lube System
Lube oil heater
Drain group oil pans
Lubricating oil
Electric prelube pumps
Oil filters
Mounting
Rubber anti-vibration mounts
Spring type linear vibration isolators
IBC vibration isolators - Shipped loose
Power Connections
Center post busbars (LV)
Side / Rear mounted busbars (LV)
Harnesses (Breaker)
Cable entry options (LV)
Enclosures - Control packaging (LV)
Power connection covers (LV)
Neutral ground (LV)
1800 Frame generators circuit breaker
Masterpack breakers
Paralleling circuit breakers
1800 Frame generator side / rear mounted busbars (MV)
Cable entry options (MV)
Neutral ground (MV)
Low voltage connection cable
Masterpack breaker connections
Special Tests / Reports
Generator test report
PGS test report @ 1.0 power factor
PGS test report @ 0.8 power factor
Standard genset TVA (Torsional Vibration Analysis) report
Custom genset TVA report
Special test charge - Engine only
Genset fuel consumption test
Standard engine test charge
IBC seismic certification
OSCOSH1 seismic certification
Starting / Charging System
24 Volt power distribution box
24 Volt electric starting motors
Air starting motor
Air pressure regulator
Starter location covers
24 Volt battery sets - Dry
Heavy duty battery sets with rack
20 Amp battery chargers
35 Amp battery chargers
50 Amp battery chargers
Charging alternators - Dry
Jacket water heaters
Jacket water heater wiring groups
General
Special paint colors
Service tools - Engine barring group
Barring group manual
Engine barring air powered
Control GP - Air powered bar group
listofrelationships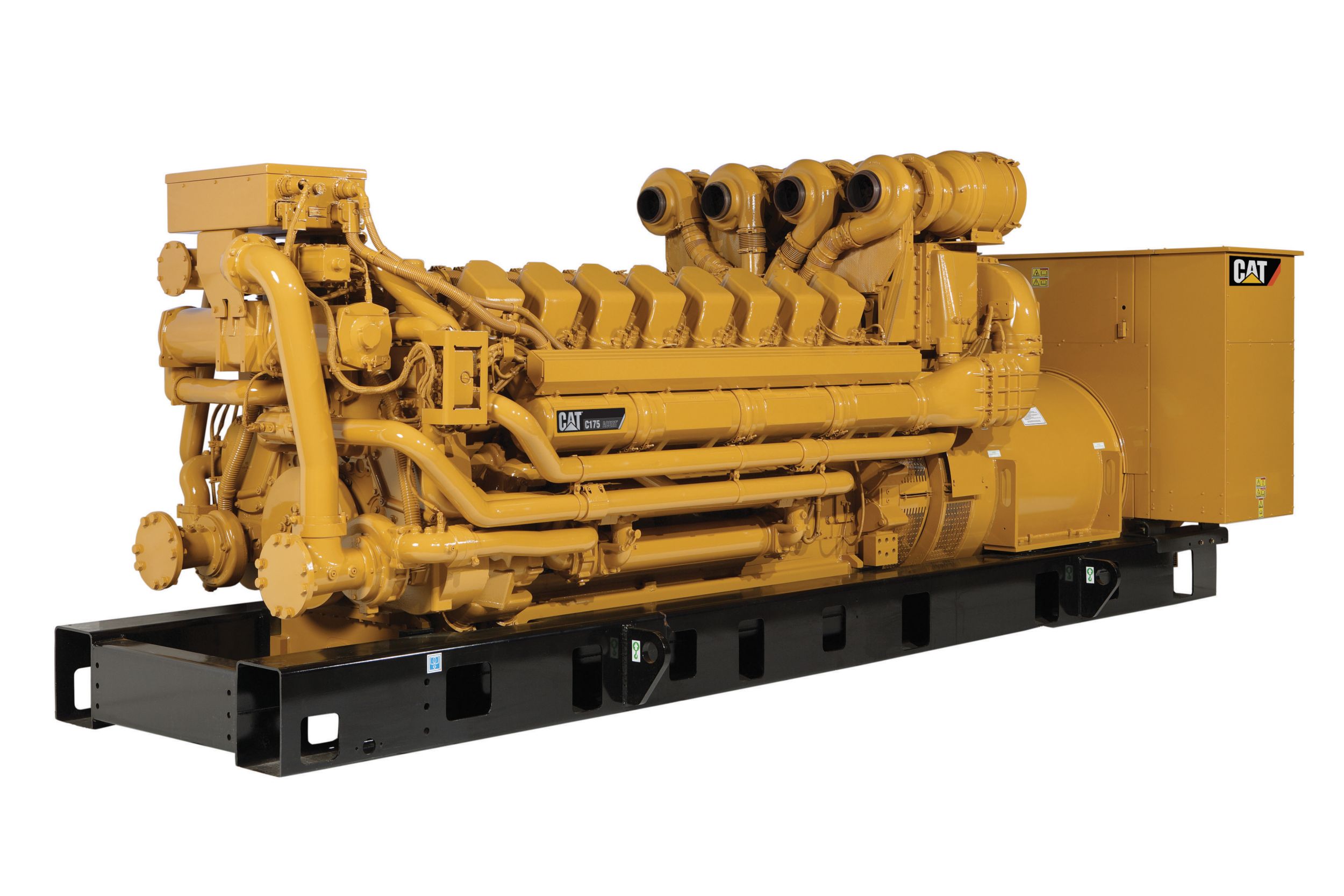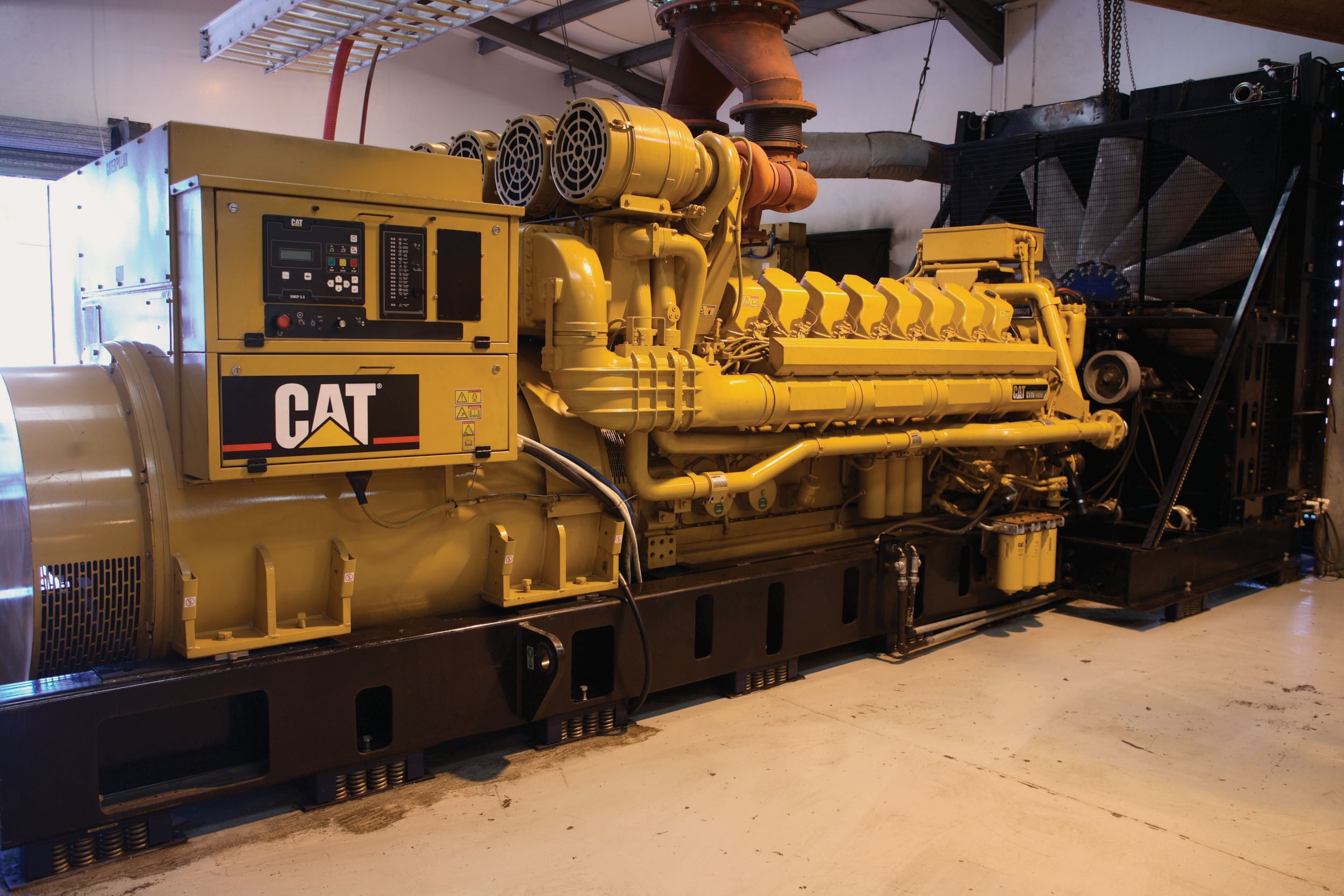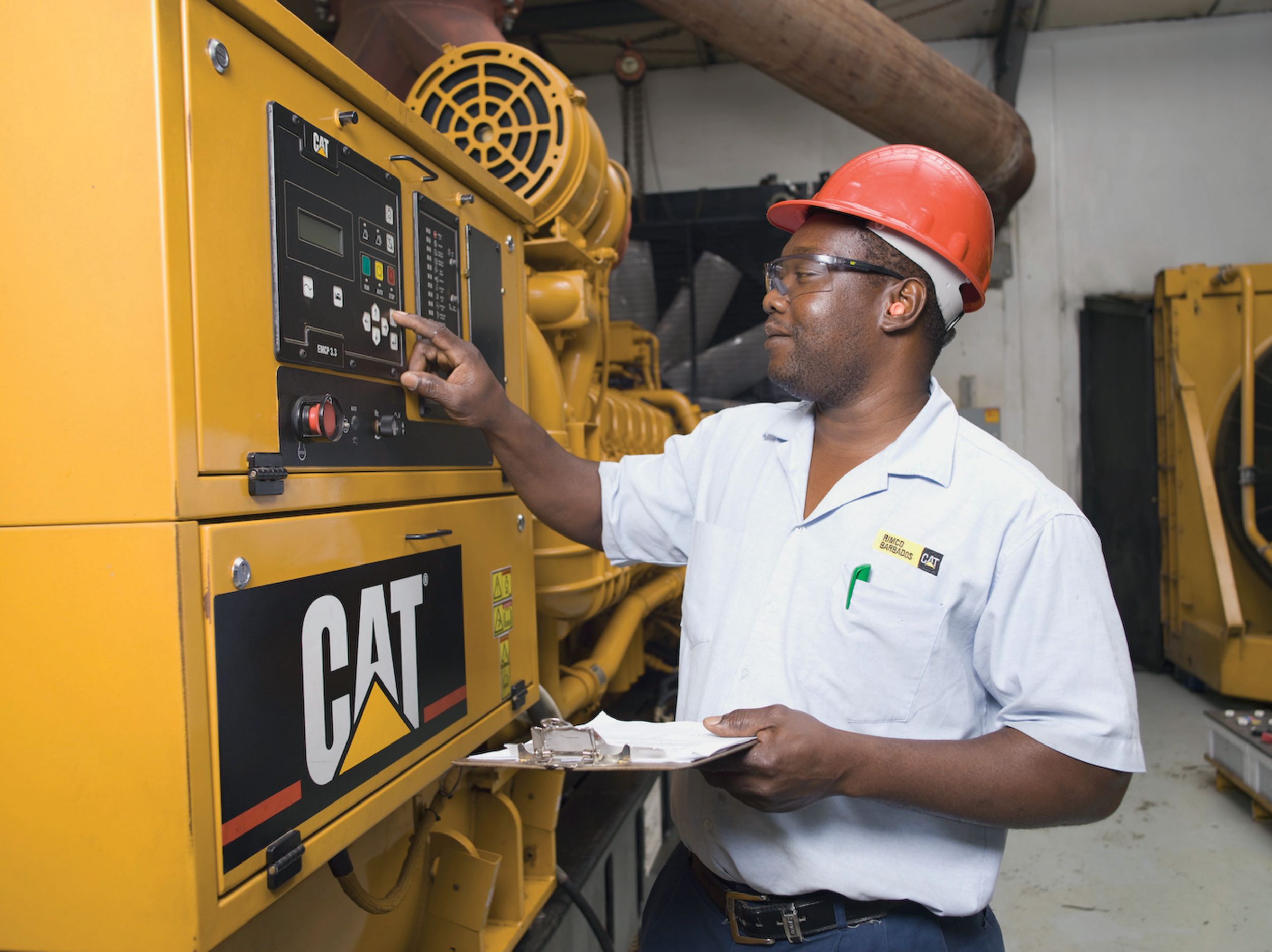 Other Models in this Category
Select Generator Type