From natural gas-fueled combined heat and power (CHP) systems and emergency power for facilities, to renewable biogas energy to support the local grid, or electricity generated from coal mine gases, Caterpillar has a wide range of reliable gas power solutions.
Gas Generator Sets Specification
Maximum Continuous Rating
485 ekW
Fuel Type
Natural Gas, Biogas
Maximum Electrical Efficiency
37.3%
Maximum Standby Rating
485
Frequency
50/60Hz
rpm
1200/1500rpm
Engine Specification
Engine Model
3508A
Bore
6.7 in
Stroke
7.5 in
Displacement
2105.0 in3
Aspiration
TA
Generator Set Dimension
Length
150.0 in
Width
62.0 in
Height
79.0 in
Dry weight genset
16301.0 lb
wide Range Of Bolt-on System Expansion Attachments, Factory Designed And Tested
flexible Packaging Options For Easy And Cost Effective Installation
Cat Dealers Provide Extensive Post Sale Support Including Maintenance And Repair Agreements. Cat Dealers Have Over 1,800 Dealer Branch Stores Operating In 200 Countries.the Cat® S•o•ssm Program Cost Effectively Detects Internal Engine Component Condition, Even The Presence Of Unwanted Fluids And Combustion By-products.
Flexible For Use With Several Gaseous Fuel Types; High Temperature Cooling Options For Thermal Efficiency; Robust Design Provides Prolonged Life And Lower Owning And Operating Costs; Electronic Controls To Optimize Performance
Designed To Match Performance And Output Characteristics Of Caterpillar Gas Engines. Industry Leading Mechanical And Electrical Design. High Efficiency
Simple User Friendly Interface And Navigation. Digital Monitoring, Metering And Protection Setting. Fully-featured Power Metering And Protective Relaying. Remote Control And Monitor Capability Options
Air Inlet
Package Mounted Air Cleaner with service indicator
Control Panels
Cooling
Single stage aftercooler with mechanical pump, thermostats
Combined jacket water and oil cooler circuit with mechanical pump and thermostats
Exhaust
Water cooled exhaust
Individual exhaust port thermocouples
Fuel system
Natural gas rated(31.5 to 47.2 MJ/NM3)
High pressure fuel system
High pressure gas pressure regulator
Generator
SR4B
Caterpillar's Digital Voltage Regulator (CDVR) with 3-phase sensing and KVAR/PF control
Bus bar connections
Anti-condensation space heater
Permanent magnet excitation
Form Would Stator with Coastal Insulation Protection
Platium stator winding temperature detectors
Starting/Charging
24V starting motors
Battery disconnect switch
General
Paint - Caterpillar Yellow except rails and radiatorsgloss black
Crankshaft vibration damper and guard
Operation and maintenance manuals
Parts book
listofrelationships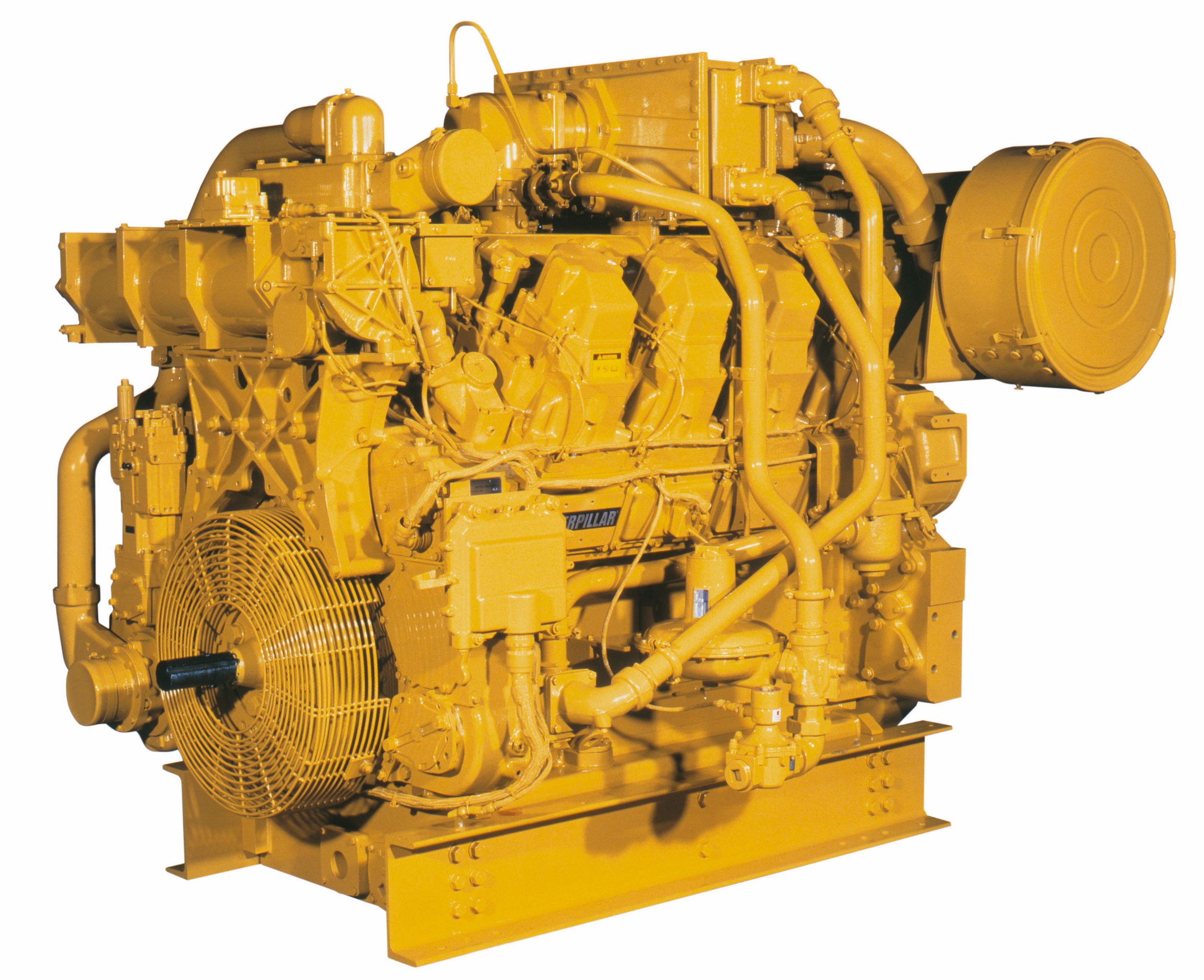 Other Models in this Category
Select Generator Type