New | 3508B Marine Generator Set
Generator Set Specifications
Minimum Rating
590 eKW (738 kVA)
Maximum Rating
910 eKW (1138 kVA)
Frequency
50 hz or 60 hz
Speed
1000 rpm, 1200 rpm, 1500 rpm, 1800 rpm
Generator Set Configurations
Emissions/Fuel Strategy
IMO I
Engine Specifications
Configuration
Vee 8, 4-Stroke-Cycle Diesel
Aspiration
TTA
Bore
6.7 in
Stroke
7.5 in
Displacement
2105.0 in3
Governor Type
Electronic
Generator Set Dimensions
Length
3704 mm (145.8 in) to 4256 mm (167.5 in)
Width
67.1 in
Height
1806 mm (71.1 in) to 1826 mm (71.9 in)
Weight
7684 kg (16940 lb) to 8909 kg (19640 lb)
Reduced Visible And Gaseous Emissions
Enhanced Diagnostic And Monitoring Capabilities
Increased Rated Output With No Reduction In Reliability
Standard Equipment
AIR INLET SYSTEM
Separate Circuit aftercooler core, corrosion resistant coated (air side) Air cleaner, regular duty Dual Turbochargers, 152 mm (6 in) OD straight connection
CONTROL SYSTEM
Caterpillar A-III Electronic Engine Control, LH with Electronic Unit Injector Fuel System Rigid Wiring Harness (10 amp DC power required to drive Electronic Engine Control Module)
COOLING SYSTEM
Oil cooler Thermostats and housing, full open temperature 92 C (198 F) Jacket water pump, gear driven, centrifugal Auxiliary fresh water pump Expansion tank Auxiliary sea water pump, centrifugal, non-self-priming
EXHAUST SYSTEM
Dry gas tight exhaust manifolds with heat shields Dual Turbochargers with watercooled bearings and heat shields Exhaust outlet, vertical, 203 mm (8 in) round flanged outlet
FLYWHEELS & FLYWHEEL HOUSINGS
Flywheel, SAE No. 00, 183 teeth Flywheel housing, SAE No. 00
FUEL SYSTEM
Fuel filter, RH, with service indicators Fuel transfer pump Electronically Controlled Unit Injectors
INSTRUMENTATION
Overspeed shutdown notification light, Emergency stop notification light
Graphical Unit (Marine Power Display) for analog or digital display of:
LUBE SYSTEM
Crankcase breather, Top mounted Oil filter, RH Oil filler and dipstick, RH 500 hours sump oil pan Oil pump, gear type
MOUNTING SYSTEM
Rails, engine mounting, engine length, industrial type, 254 mm (10 in), C-channel
POWER TAKE-OFFS
Accessory drive Lower RH, Lower LH Front housing, Two-sided
PROTECTION SYSTEM
A-III Electronic Monitoring System provides customer programmable engine de-ration strategies to protect against adverse operating conditions
Emergency stop push button (located in Electronic Instrument Panel) Safety shutoff protection:
GENERAL
Vibration damper and guard Paint, Caterpillar Yellow engine with black rails. Lifting eyes
NOTE: 1. Engines for heat exchanger cooling do NOT include heat exchanger. 2. When used with competitive generator, a TVA is recommended. An alternative vibration damper may be required. 3. Engine is wired for auto start stop.
Optional Equipment
AIR INLET SYSTEM
Remote Air Inlet Adapters
CHARGING SYSTEM
Battery Chargers
Charging Alternators
CONTROL SYSTEM
Load Sharing module
Local speed throttle control
COOLING SYSTEM
Water level switch gauge
Coolant level sensors
Connections
Radiator cooling conversion
Keel Cooling Conversions
Heat exchangers
Auxiliary water pumps
Sea water pump removal
Air separator
EXHAUST SYSTEM
Horizontal Exhaust
Exhaust outlet
Flexible fittings
Elbows
Flanges
Flange and exhaust expanders
Mufflers
FUEL SYSTEM
Fuel Cooler
Fuel priming pumps
Flexible fuel lines
Rigid Fuel Lines
Primary fuel filter
Fuel filters
Duplex fuel filters
Fuel level switch
GENERATORS AND GENERATOR ATTACHMENTS
1500/1800 RPM, 1000/1200 RPM, low voltage conection, generator conversation, low voltage extension box, RFI filter, bearing temperature detectors (RTD), manual voltage control, air filter
INSTRUMENTATION
PL1000T Communication Module
PL1000E Communication Module
Customer Interface Box
Thermocouples
Remote panel display
Remote cylinder temperature display
LUBE SYSTEM
Oil Pan
Oil pan accessories
Sump pumps
Oil filters
Lubricating oil
Lube system
MOUNTING SYSTEM
POWER TAKE-OFFS
Flywheel Guard
Flexible Coupling
Coupling Hub
Upper Left Hand Front Location
Upper Left Hand Rear Location
Upper Right Hand Front Location
Upper Right Hand Rear Location
Lower Left Hand Front Location
Lower Left Hand Rear Location
Front Housing Accessory Drives
Upper LH Accessory Drive
Upper RH Accessory Drive
Front Power Take-offs
Crankshaft Pulleys
Damper Guard Removals
PROTECTION SYSTEM
Air inlet shutoffs
Switches and contactors
Explosion relief valve
OIL TEMP SENSOR
INTAKE MANIFOLD TEMP SENSOR
STARTING SYSTEM
Starting motors or barring divice
Air starting motors options
Starting aids
Battery sets - 24 volt - Dry
Battery rack
GENERAL
Tool set
Caterpillar datalink wire
listofrelationships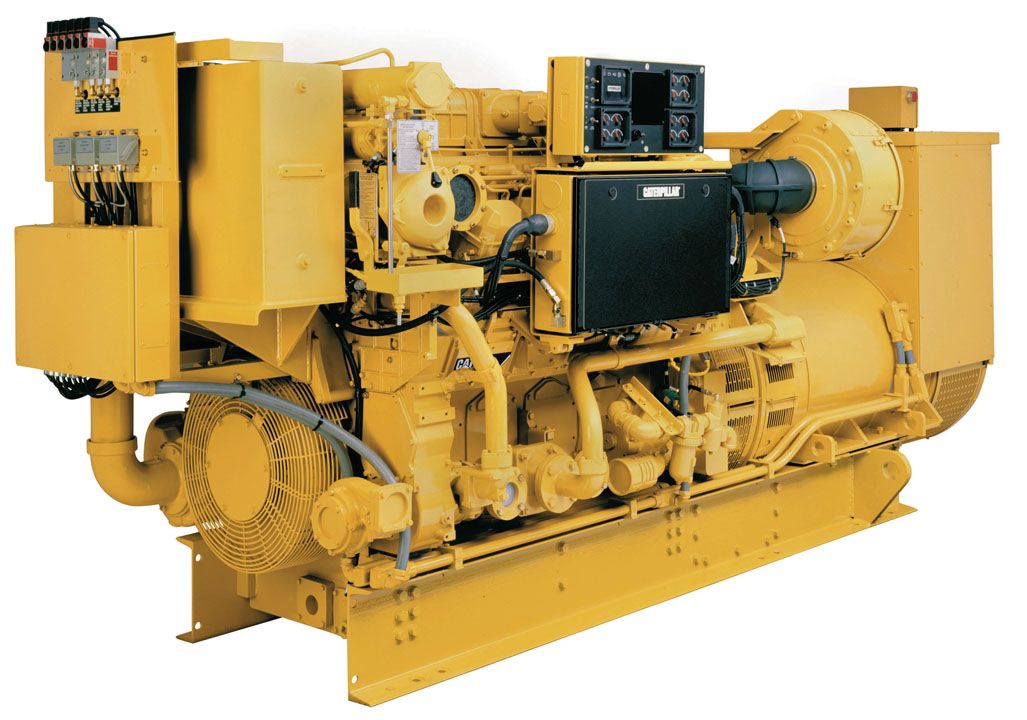 Other Models in this Category
Select Marine Power System Type