2134 mm (84 in)
2134 mm (84 in) Multi V-Plow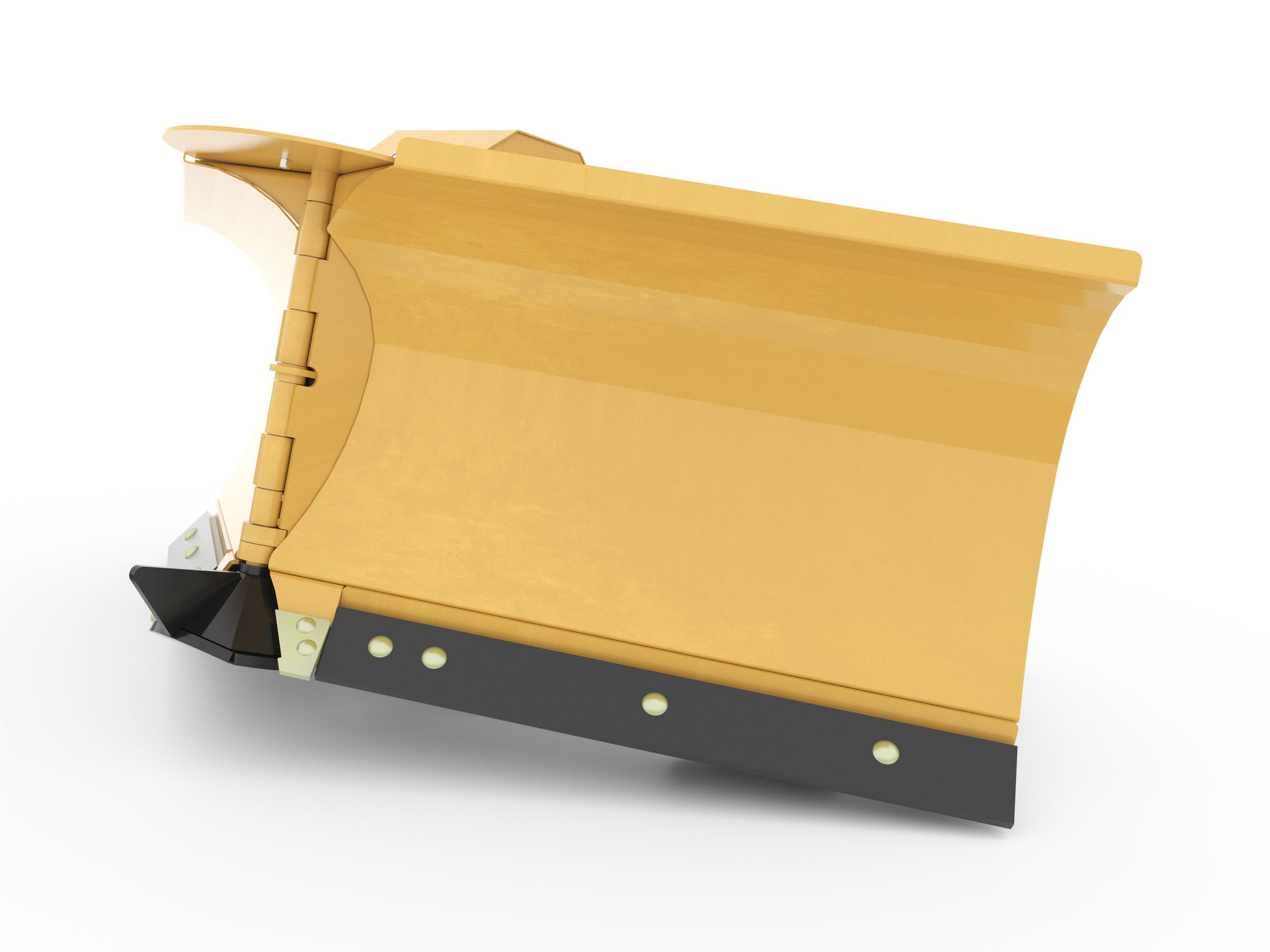 DESCRIPTION
Two independently operating blades that can hydraulically angle into five different blade configurations to move snow with maximum efficiency and power.Cat® Multi V-Plows Buckets for Cat Skid Steer Loaders, Compact Track Loaders and Compact Wheel Loaders are a versatile attachment for snow removal applications with the capability to hydraulically angle 5 different blade configurations. Push, plow, sweep, or scoop snow and ice to clear surfaces and restore safe passage to driveways, sidewalks, parking lots, and roadways.
Cat® Multi V-Plow at Work
Cat® Multi V-Plow Features
An Attachment for Every Job - Cat® Work Tool Attachments
Curved Moldboard
Curved moldboard design rolls and folds the snow while windrowing, minimizing snow clinging to its surface and spilling over the top.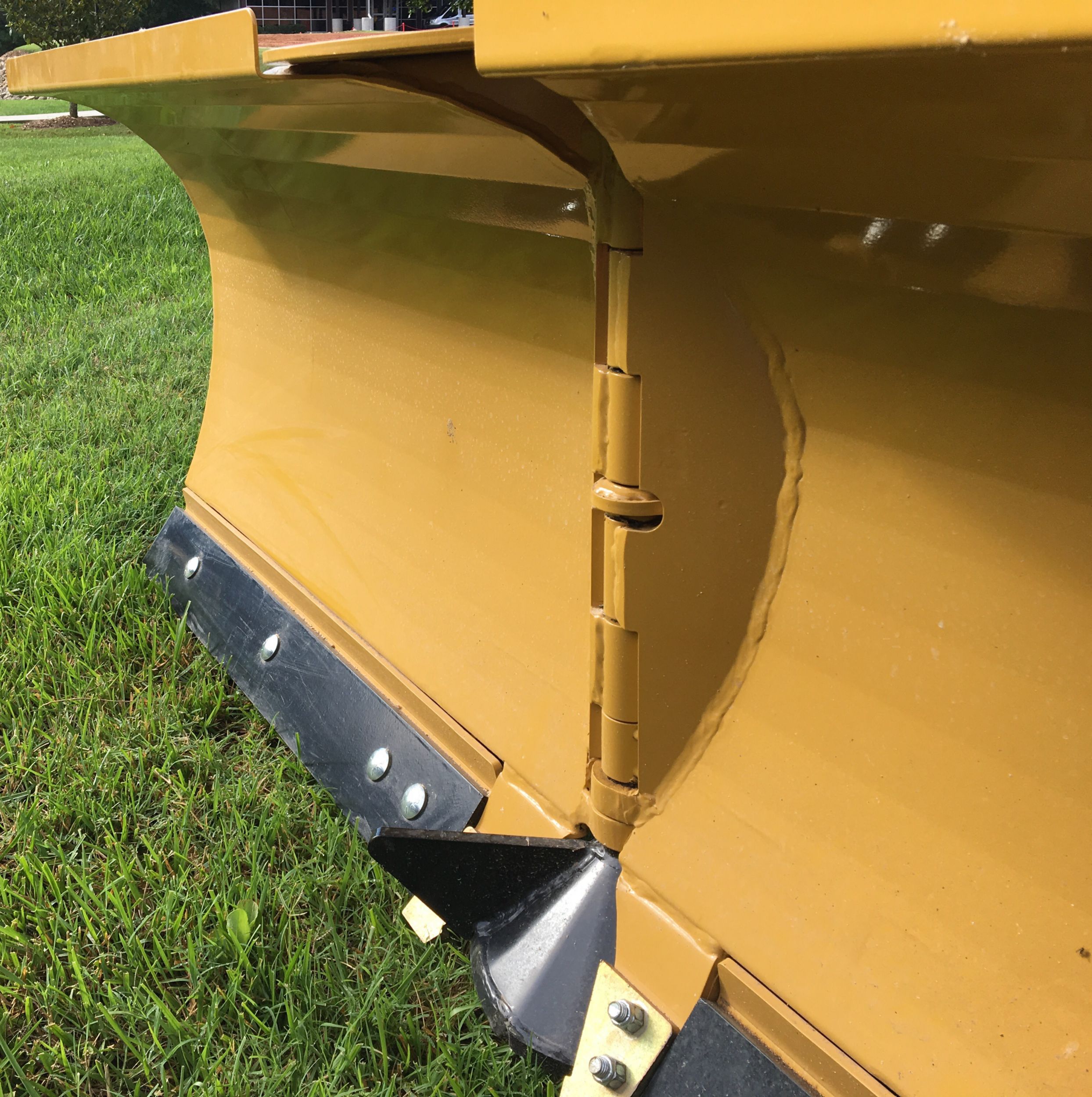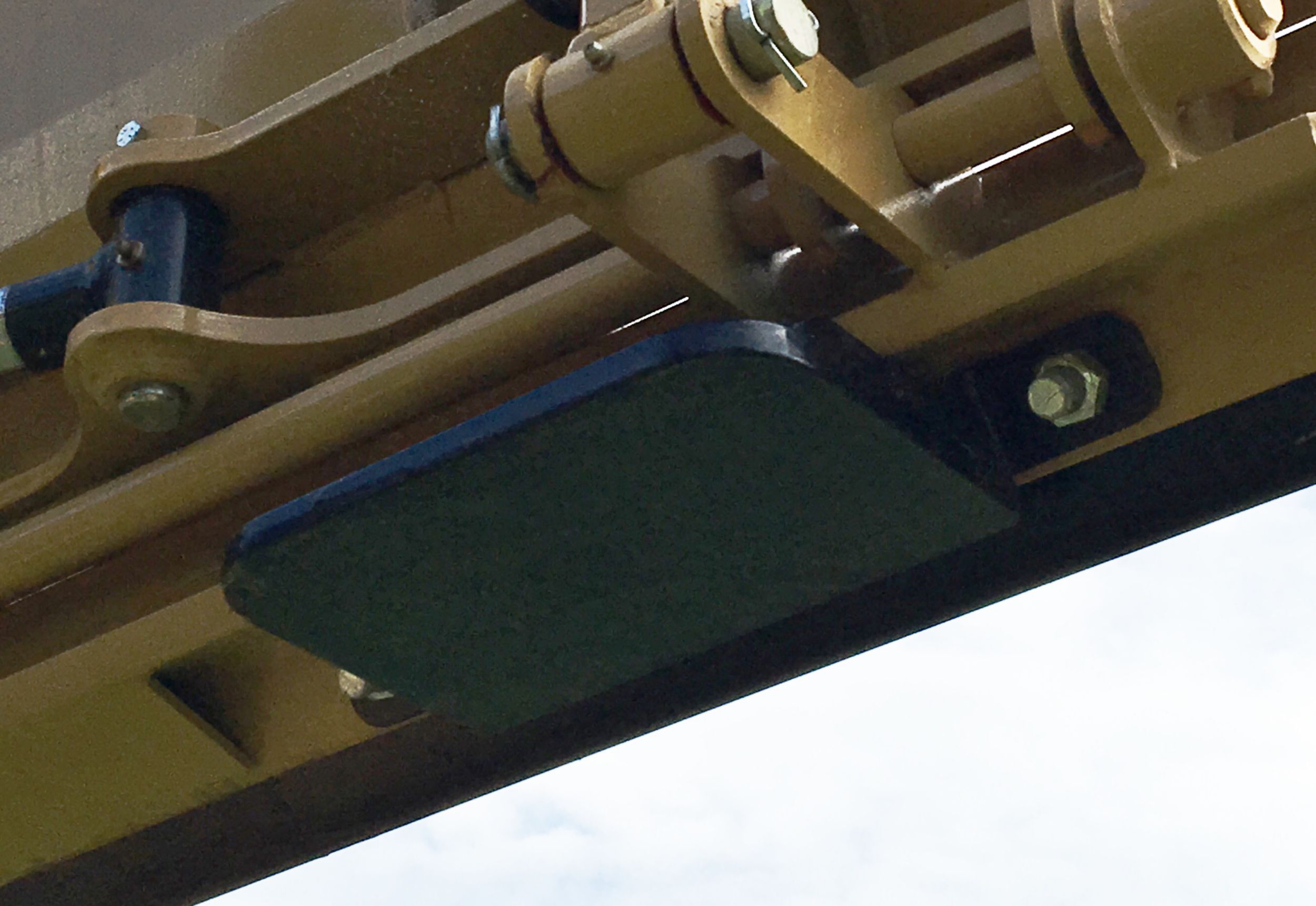 Adjustable Skid Plates
Adjustable skid plates reduce the chances of gouging plowed surface and allow for improved operator control and maintains a constant cutting edge depth.
Blade Float
Blade float allows the plow the ability to pivot up to five degrees about the plow frame allowing the blade to follow surface contours and plow more efficiently.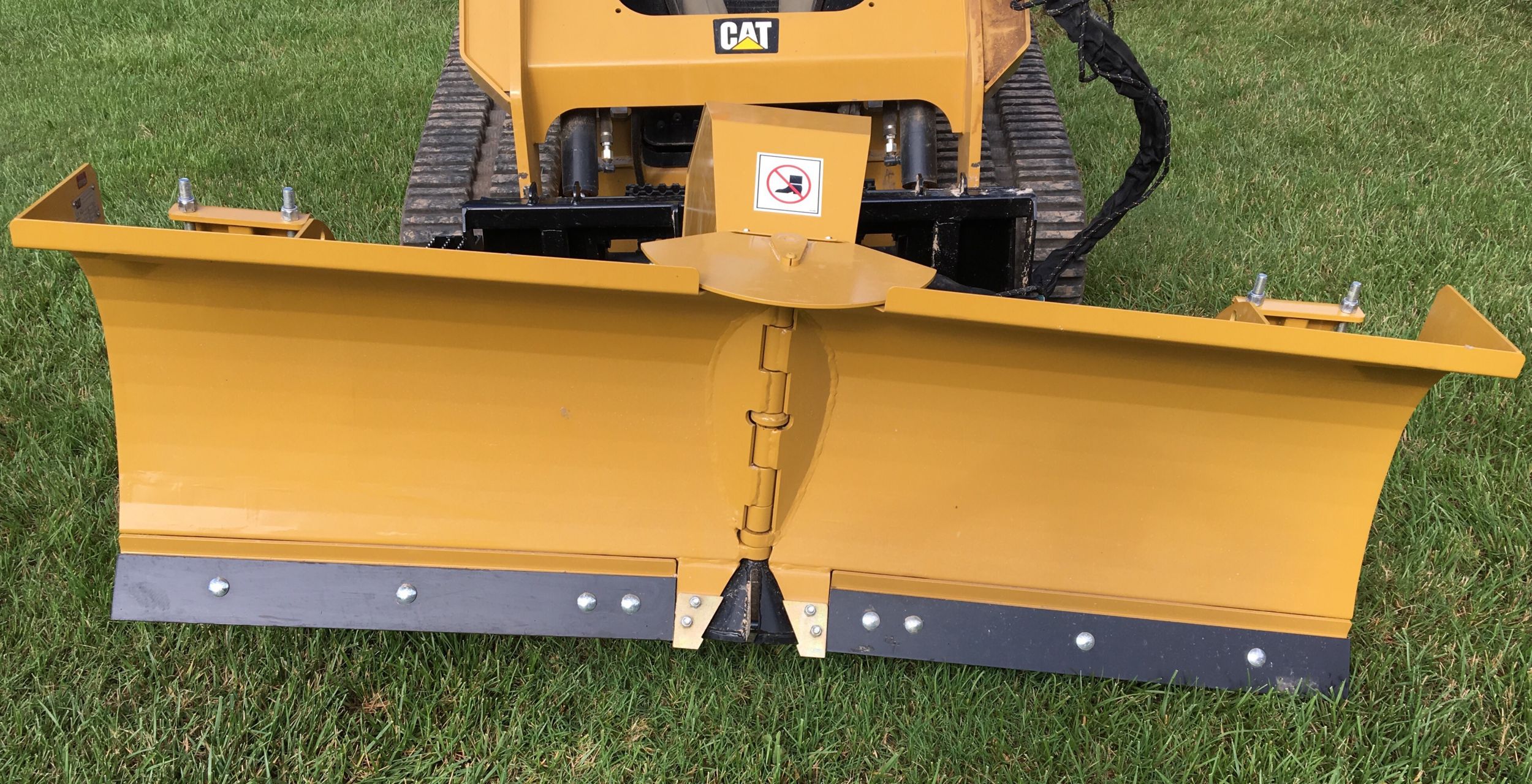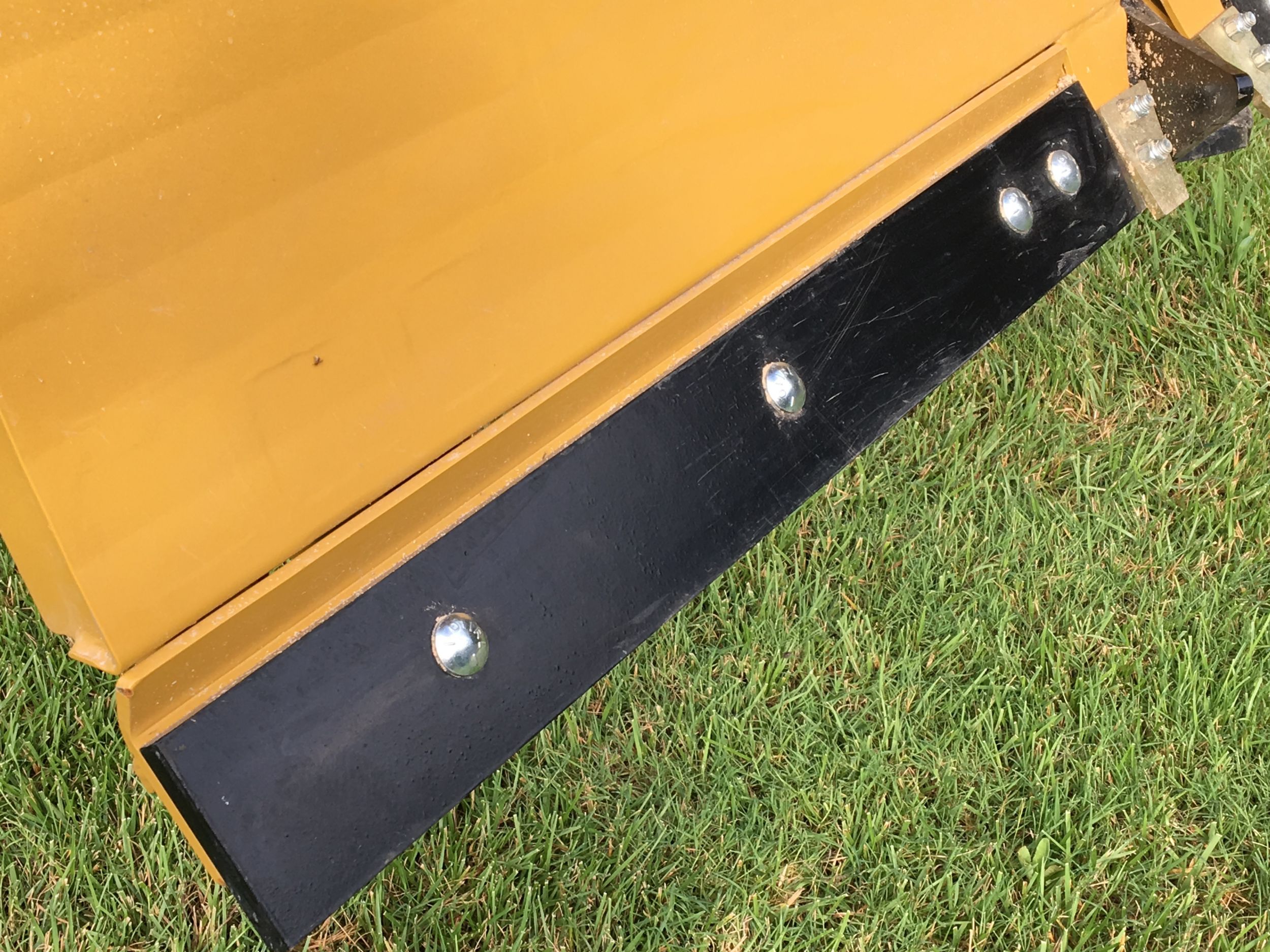 Adjustable Trip Edges
Adjustable trip edges are incorporated into the base of each wing. Sectioned off moldboard springs back upon contact with unseen obstacles minimizing risk of damage to the v-plow and machine.
Bolt-On Serrated Step
Bolt-On serrated step provides safe and ergonomic access to machine cab that is replaceable if damaged.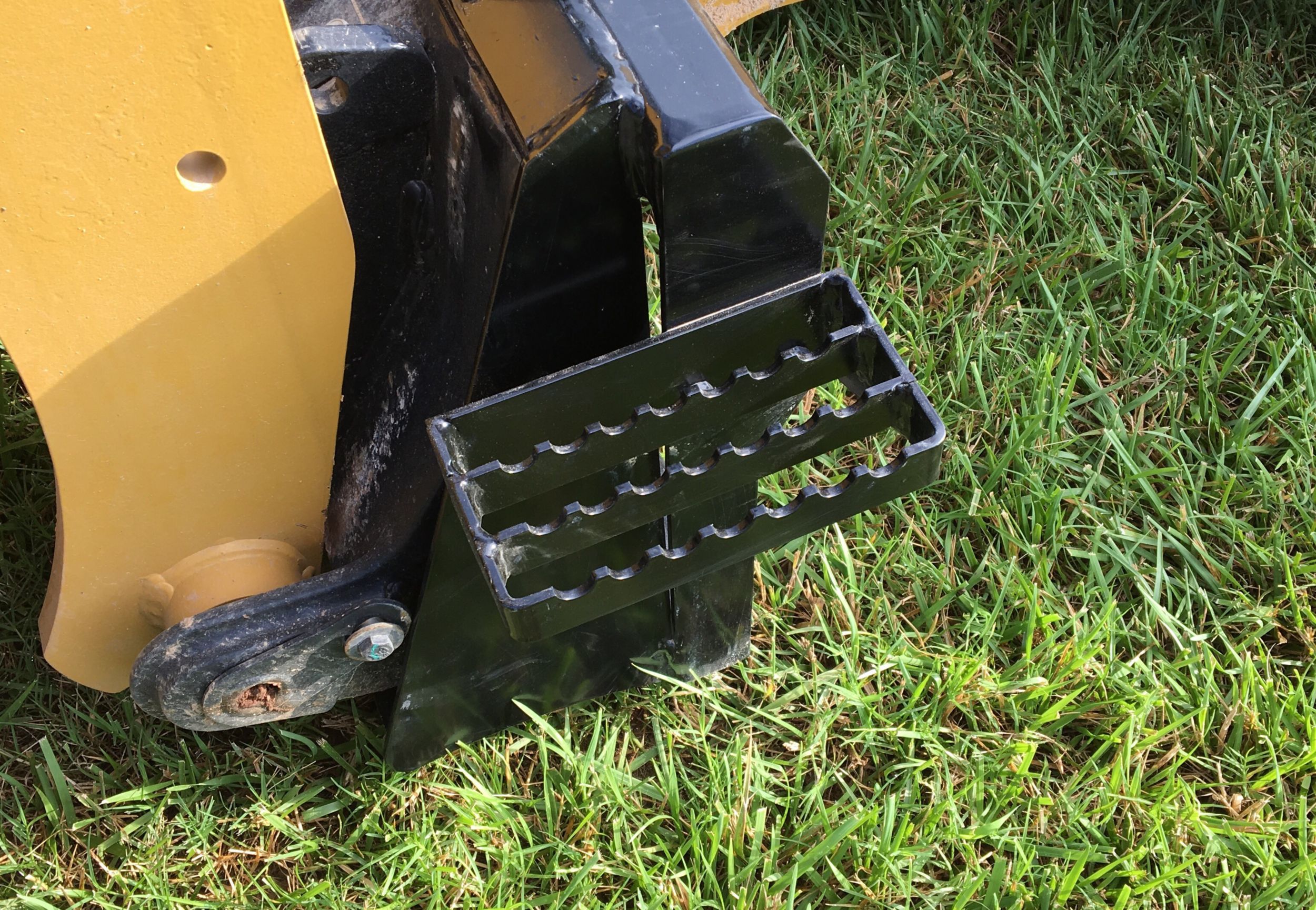 V (scoop mode) Blade Configuration
V (scoop mode) blade configuration pushes, collects, piles high or holds snow for removal to another area for final clean up.
V (plow mode) Blade Configuration
V (plow mode) blade configuration quickly cuts initial pathway through deep, hard packed snow piles and drifts.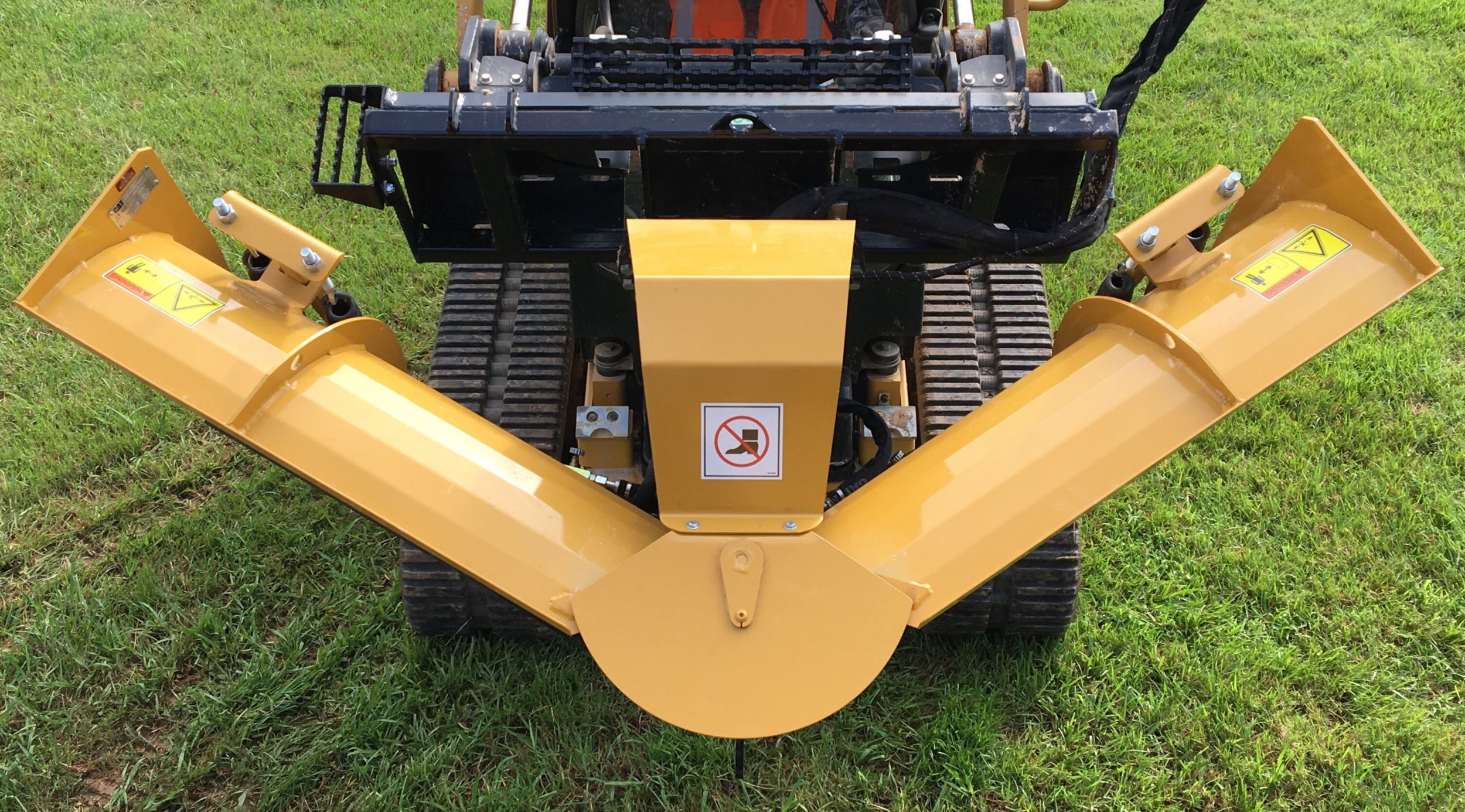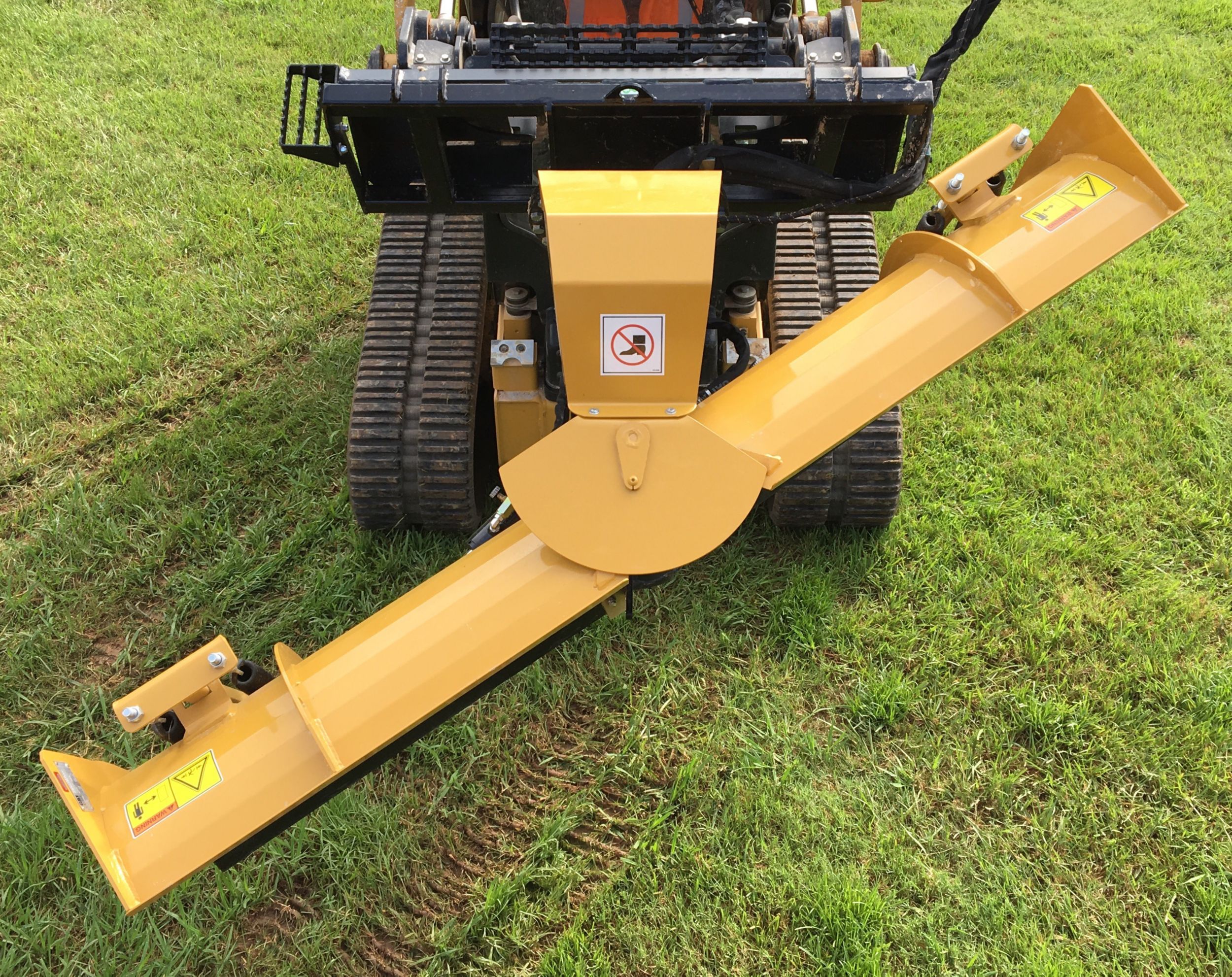 Right/Left Angled Blade Configuration
Right/Left angled blade configuration quickly and easily windrows snow to the designated side of the machine.
Straight Blade Configuration
Straight blade configuration provides maximum width for piling and stacking snow high and clearing light snow cove.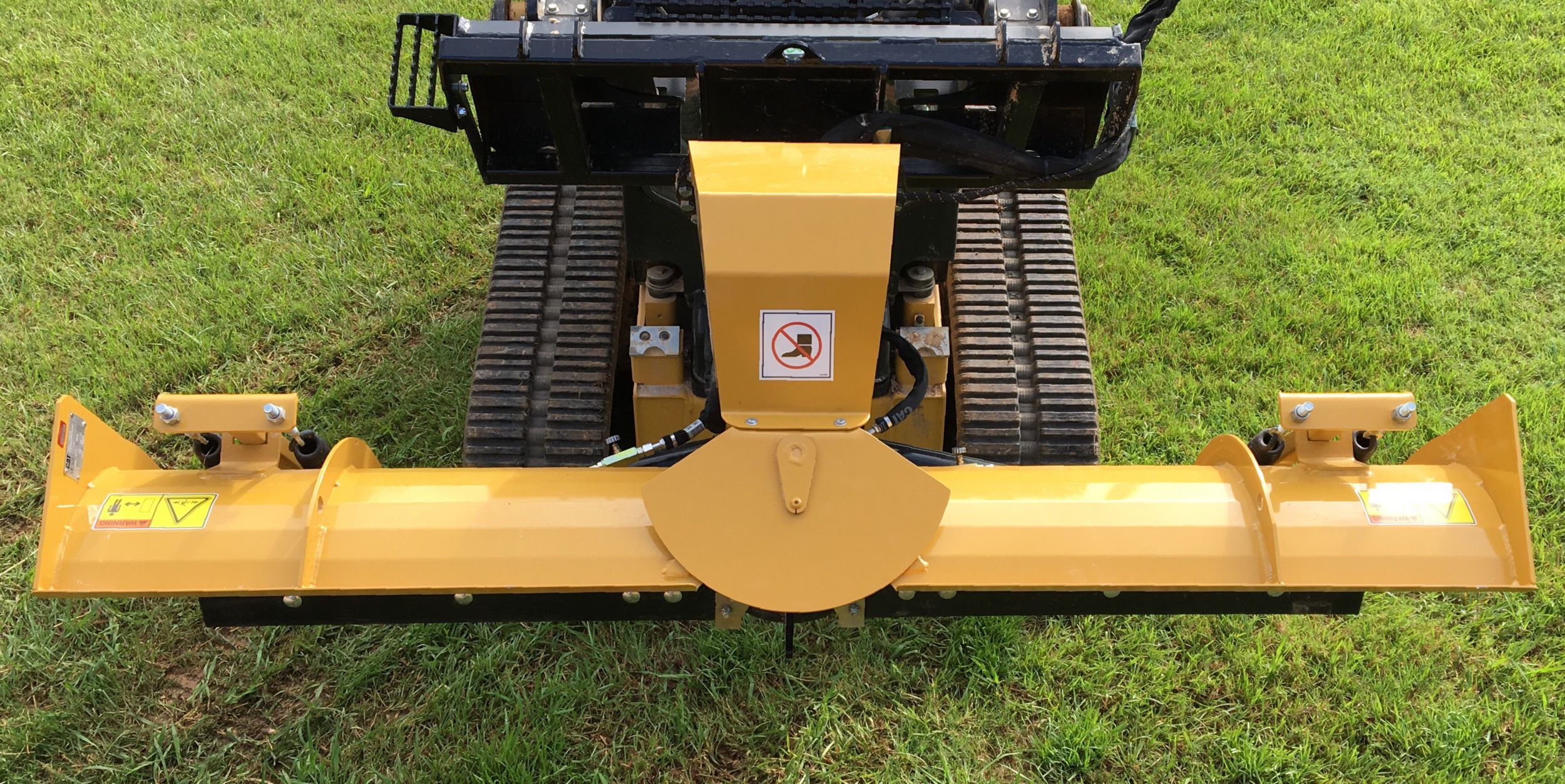 Specs
Long Name:
2134 mm (84 in) Multi V-Plow
Straight Width
84 in / 2134 mm
Angled Width
73 in / 1854 mm
Interface Type
Skid Steer Coupler
V-Width - Scoop Mode
72.7 in / 1847 mm
V-Width - Plow Mode
78 in / 1982 mm
Blade Height
29 in / 737 mm
Overall Height
32.5 in / 826 mm
Hydraulic Angling - Left/Right of Center
±35 Degrees
Optimal Hydraulic Flow
57-76 lpm (15-20 gpm)
Optimal Hydraulic Pressure
150-230 bar (2176-3340 psi)
Trip Edge Height
4 in / 101 mm
Trip Edge Pivot Height
3.3 in / 83 mm
Required Hydraulics
Standard Flow