3512C Tier 3
3512C Tier 3 Marine Propulsion Engine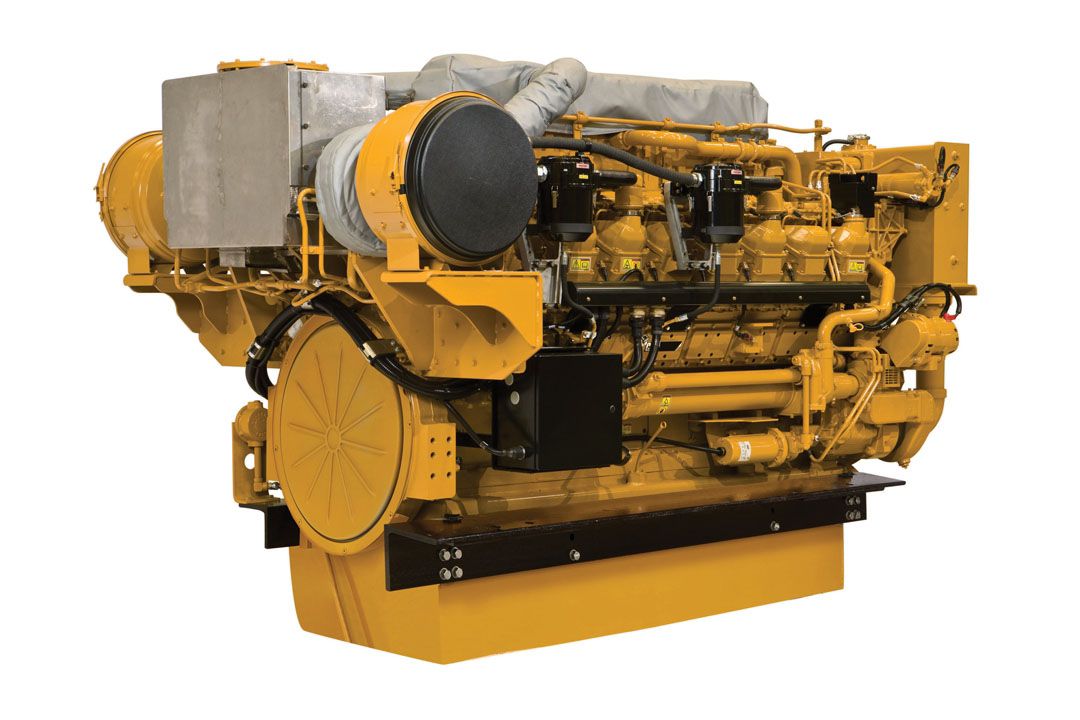 DESCRIPTION
The 3512C High Displacement marine engines are now available in a wide range of ratings that meet EPA Marine Tier 3 and IMO II regulations without any additional aftertreatment. These new propulsion, auxiliary, and DEP engines, designed and built from the current 3512C and 3516C platforms, have minimal dimensional and weight changes in comparison. Owning and operating costs are also very similar. For the specific fuel consumption of each rating please refer to the performance data. New features include stainless steel exhaust heat shields, closed crankcase ventilation system, and EPA Tier 3 compliance.
Making Your Investment Work Harder
Uses advanced predictive modeling software to select best nozzle configurations and combustion cylinder geometry, Stainless steel exhaust manifold and turbo heat shields, Closed crankcase ventilation system, Dual camshafts, Reduced aftercooler heat load for smaller heat exchanger requirements
DRIVING DOWN TOTAL COST OF OWNERSHIP
A wide range of power ratings available, No aftertreatment technology required, Fuel consumption nominal rated BSFC
COMMITTED TO SUSTAINABLE DEVELOPMENT
Modified piston bowl shape to improve combustion and reduce emissions, Uses K-factor injector to align with predictive model analysis, Better electronic injection control using crank timing vs. cam timing, EPA Marine Tier 3/IMO Tier II Emissions Compliant, Lower IMAT = Lower NOx
IMPROVING WORKFORCE EFFICIENCY
Electronic governing (A4 ECU), Instrument panel shipped loose with Color Marine Power Display (MPD), Cold mode start strategy, Programmable low idle, Optional marine alarm and protection system
FULLY INTEGRATED MARINE POWER SOLUTION
Single-source support, Caterpillar warranty for all factory packaged components, Industry-leading one-year warranty on parts
Standard Equipment
Optional Equipment
Specs
Docs
Specs
Long Name:
3512C Tier 3 Marine Propulsion Engine
Power Range
1340-2366 bhp (1000-1765 bkW)
Speed Range
1600-1800 rpm
Emissions
EPA Tier 3, IMO II
Displacement
3574 in³ / 58.6 l
Rotation from Flywheel End
Counterclockwise or Clockwise
Configuration
Vee 12, 4-Stroke-Cycle Diesel
Minimum Dry Weight
16508 lb / 7488 kg
Minimum Length
104.2 in / 2465 mm
Maximum Length
104.2 in / 2465 mm
Minimum Height
87.5 in / 2222.6 mm
Maximum Height
87.5 in / 2222.6 mm
Minimum Width
80.2 in / 2037 mm
Maximum Width
80.2 in / 2037 mm
SEE HOW 3512C Tier 3 COMPARES AGAINST FREQUENTLY COMPARED PRODUCTS.
Commercial Propulsion Engines
3512C Tier 3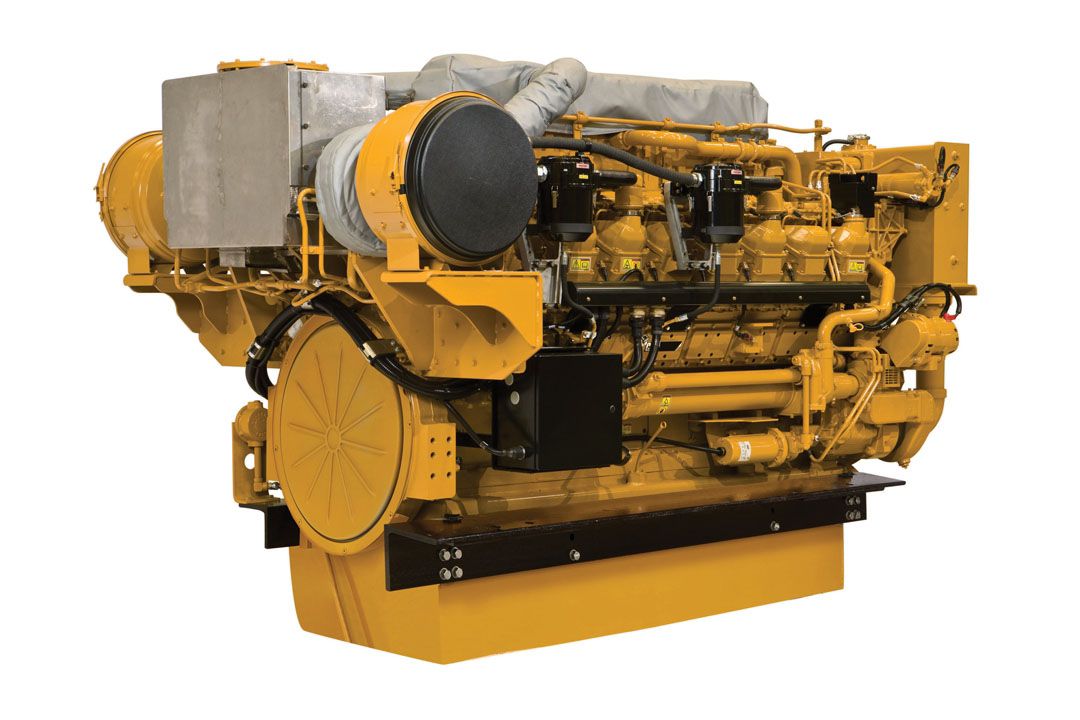 Brand

Caterpillar

Status

Current

Power Range

1340-2366 bhp (1000-1765 bkW)

Speed Range

1600-1800 rpm

Emissions

EPA Tier 3, IMO II

Aspiration

TTA

Bore

6.69 in / 170 mm

Stroke

8.46 in / 215 mm

Displacement

3574 in³ / 58.6 l

Rotation from Flywheel End

Counterclockwise or Clockwise

Configuration

Vee 12, 4-Stroke-Cycle Diesel

Minimum Dry Weight

16508 lb / 7488 kg

Minimum Length

104.2 in / 2465 mm

Maximum Length

104.2 in / 2465 mm

Minimum Height

87.5 in / 2222.6 mm

Maximum Height

87.5 in / 2222.6 mm

Minimum Width

80.2 in / 2037 mm

Maximum Width

80.2 in / 2037 mm
Commercial Propulsion Engines
3512C IMO II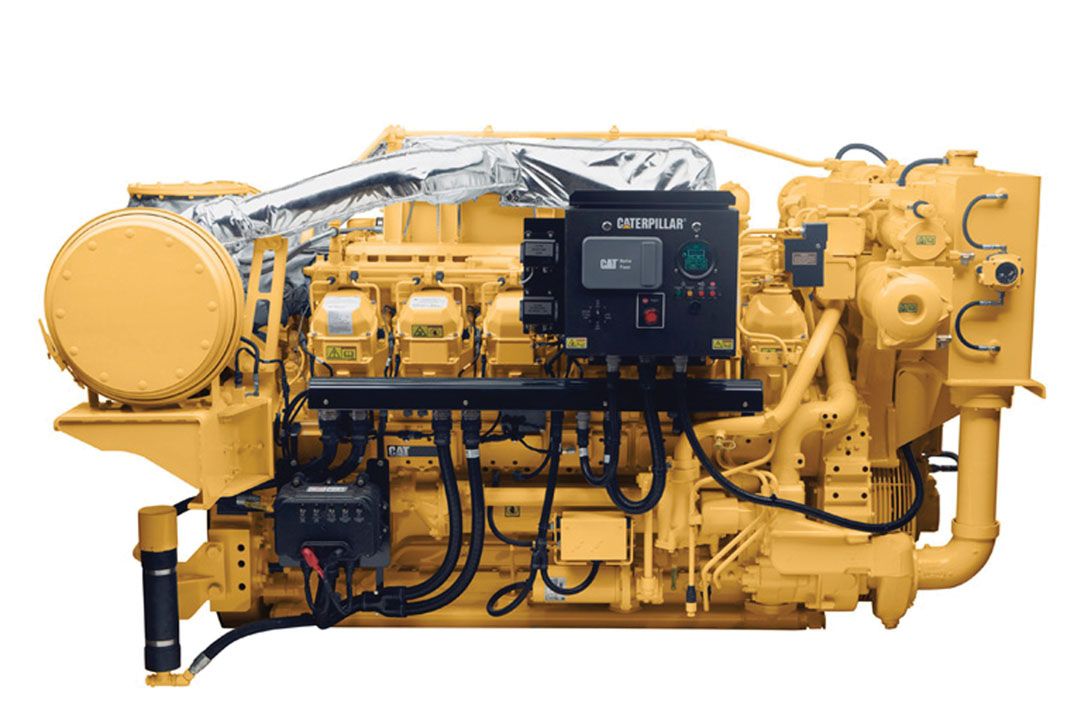 Brand

Caterpillar

Status

Current

Power Range

1280-2551 bhp (955-1902 bkW)

Speed Range

1200 rpm, 1600 rpm, 1800 rpm

Emissions

IMO II, EU IW

Aspiration

TTA

Bore

6.69 in / 170 mm

Stroke

7.48 in / 190 mm

Displacement

3161 in³ / 51.8 l

Rotation from Flywheel End

Counterclockwise or Clockwise

Configuration

Vee 12, 4-Stroke-Cycle Diesel

Minimum Dry Weight

14400 lb / 6532 kg

Minimum Length

102 in / 2590 mm

Maximum Length

105.1 in / 2669 mm

Minimum Height

75 in / 1904 mm

Maximum Height

88.3 in / 2242 mm

Minimum Width

80.2 in / 2037 mm

Maximum Width

87.9 in / 2232 mm
Commercial Propulsion Engines
3512E Tier 4 / IMO III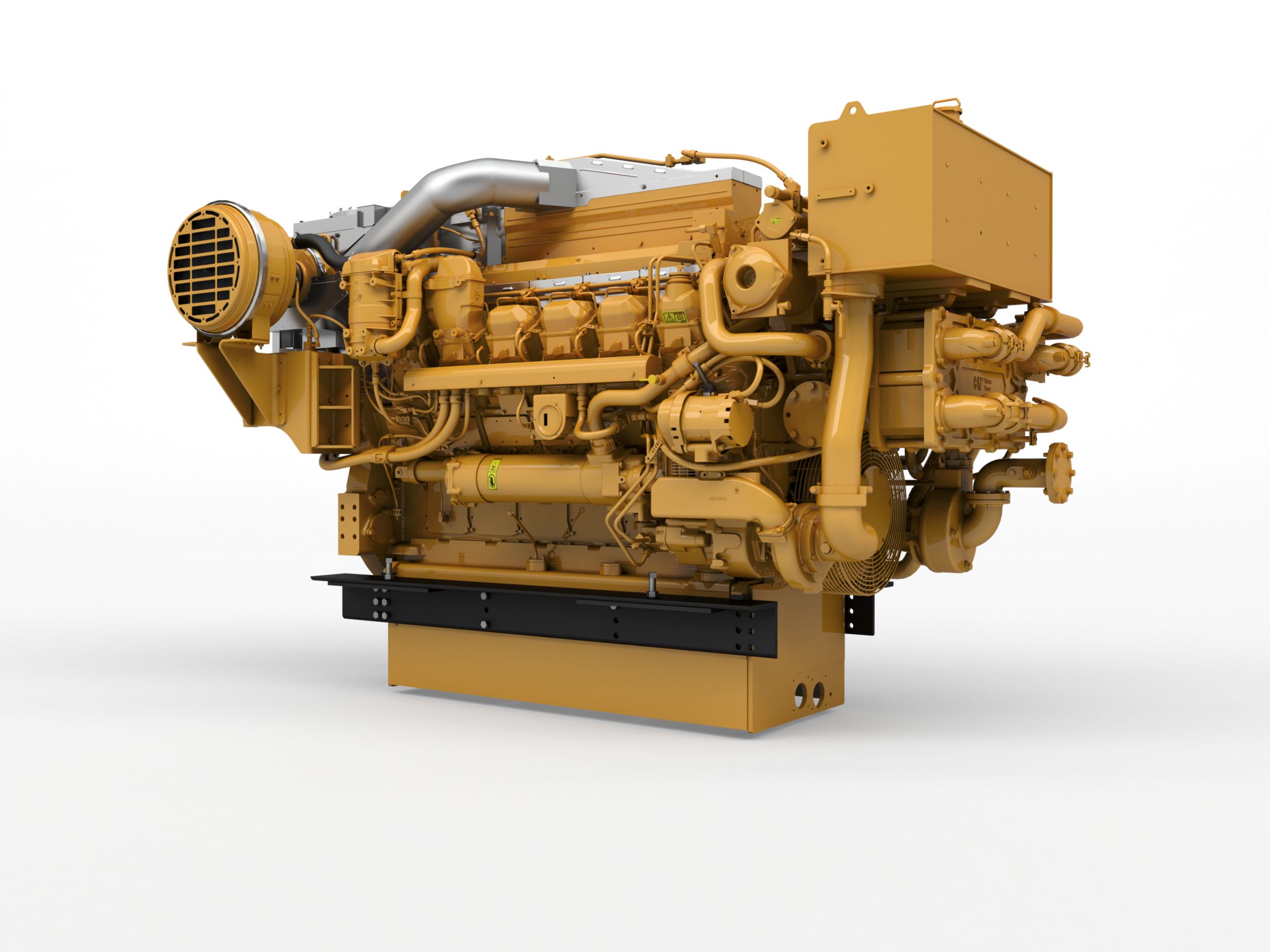 Brand

Caterpillar

Status

Current

Power Range

1341-2549 bhp (1000-1901 bkW)

Speed Range

1600-1800 rpm

Emissions

U.S. EPA Tier 4 Final, IMO III

Aspiration

TTA

Bore

6.69 in / 170 mm

Stroke

8.46 in / 215 mm

Displacement

3574 in³ / 58.6 l

Rotation from Flywheel End

Counterclockwise

Configuration

Vee 12, 4-Stroke-Cycle Diesel

Minimum Dry Weight

18025 lb / 8176 kg

Minimum Length

104.2 in / 2624 mm

Maximum Length

125.4 in / 3184 mm

Minimum Height

91.9 in / 2335 mm

Maximum Height

91.9 in / 2335 mm

Minimum Width

71.2 in / 1808 mm

Maximum Width

81.9 in / 2081 mm