3516C IMO II
3516C Marine Propulsion Engine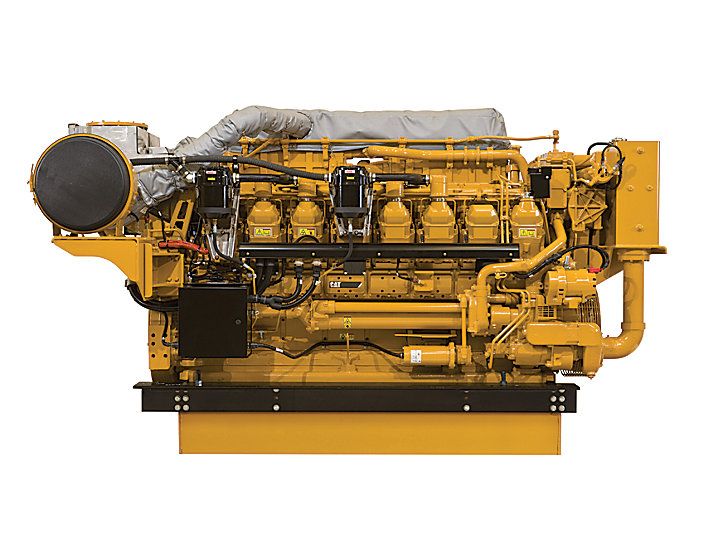 DESCRIPTION
The 3516C propulsion engine is available with a wide range of ratings that meet IMO II regulations without any additional aftertreatment. These engines provide efficient operation with electronic governing, cold mode start strategy, and programmable low idle to minimize fuel consumption. The 3516C engine also incorporates a closed crankcase ventilation system to lower emissions.
Complete Solution for Your Marine Application'
• Single-source for support and service • Industry-leading warranty coverage for factory packaged components • Global dealer network for service in any location
Efficient Operation
• Instrument panel with cold mode start strategy and programmable low idle • Electronic governing control unit minimizes fuel consumption and monitors engine operating parameters • Optional alarm and protection system
Improved Performance and Function
• Standard marine twin turbocharger configuration. • More reserved power for superior part load performance at continuous ratings • Turbos tuned for high power and excellent fuel consumption
Environmentally Conscious
• Closed crankcase ventilation system and redesigned piston for improved efficiency and lower emissions • Optimal nozzle geometry and electronic injection control for improved fuel delivery • EPA Marine Tier 3/IMO Tier II Emissions Compliant
Standard Equipment
Optional Equipment
Specs
Specs
Long Name:
3516C Marine Propulsion Engine
Power Range
1650-3386 bhp (1230-2525 bkW)
Speed Range
1200-1800 rpm
Displacement
4765 in³ / 78 l
Rotation from Flywheel End
Counterclockwise or clockwise
Configuration
Vee 16, 4-Stroke-Cycle Diesel
Minimum Dry Weight
17550 lb / 7961 kg
Minimum Length
143.1 in / 3637 mm
Maximum Length
148 in / 3761 mm
Minimum Height
77.4 in / 1967 mm
Maximum Height
84.6 in / 2150 mm
Minimum Width
80.2 in / 2037 mm
Maximum Width
84.3 in / 2142 mm
SEE HOW 3516C IMO II COMPARES AGAINST FREQUENTLY COMPARED PRODUCTS.
Commercial Propulsion Engines
3516C IMO II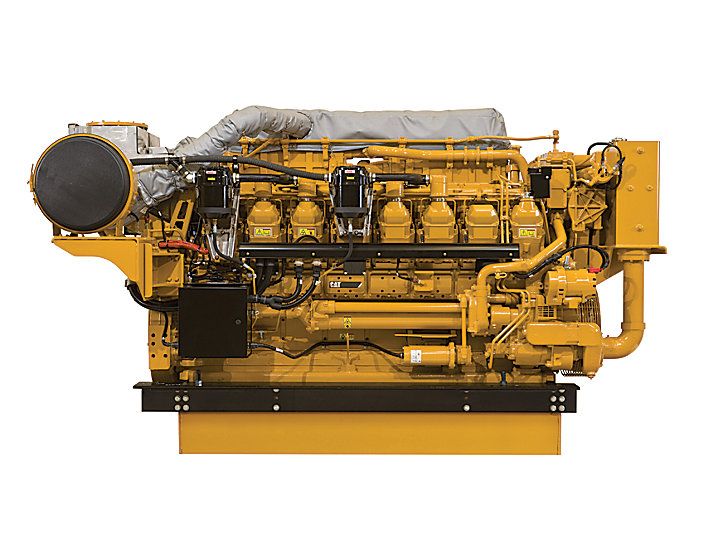 Brand

Caterpillar

Status

Current

Power Range

1650-3386 bhp (1230-2525 bkW)

Speed Range

1200-1800 rpm

Emissions

IMO II

Aspiration

TTA

Bore

8.46 in / 215 mm

Stroke

7.48 in / 170 mm

Displacement

4765 in³ / 78 l

Rotation from Flywheel End

Counterclockwise or clockwise

Configuration

Vee 16, 4-Stroke-Cycle Diesel
Commercial Propulsion Engines
3512E Tier 4 / IMO III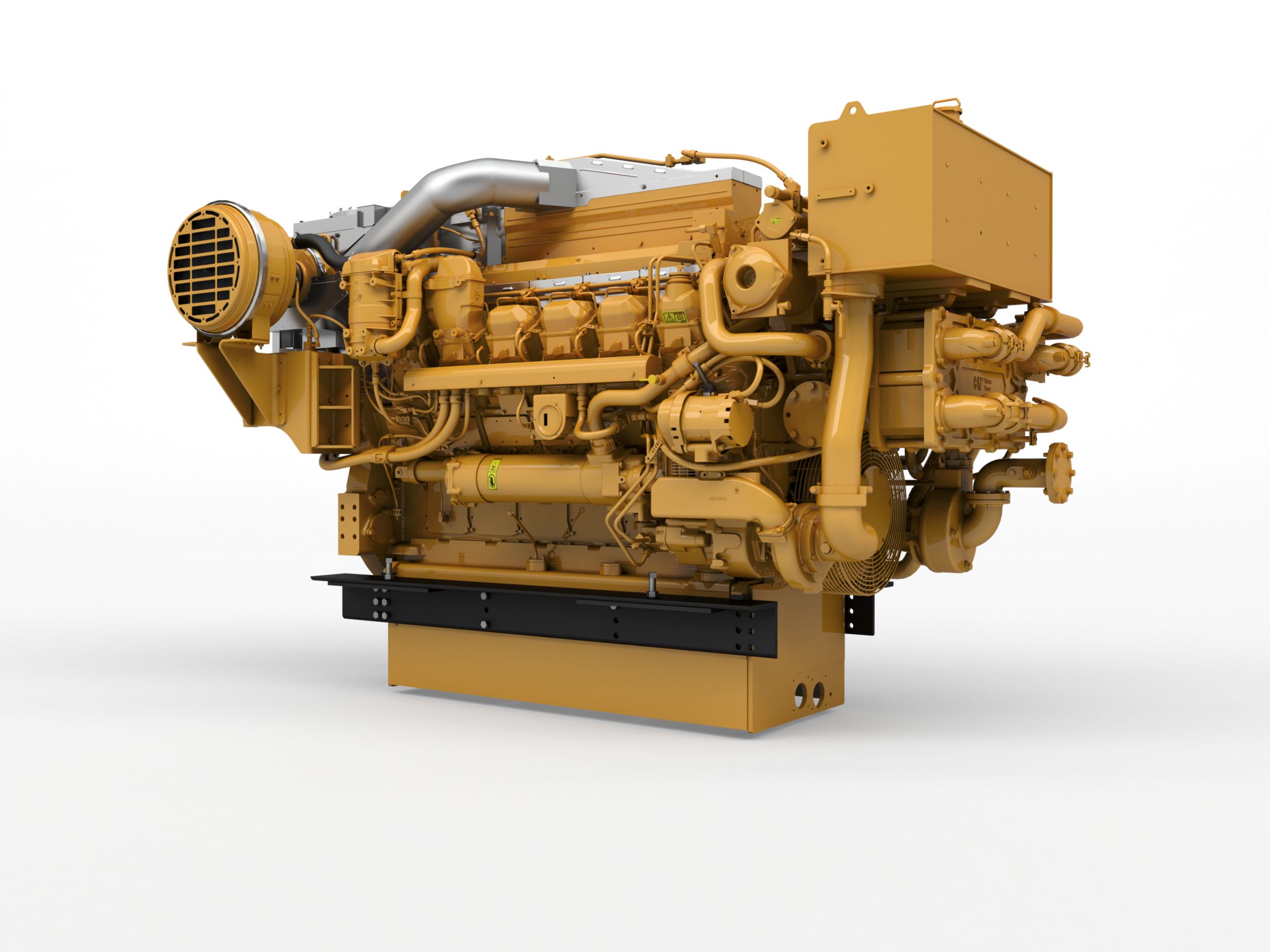 Brand

Caterpillar

Status

Current

Power Range

1341-2549 bhp (1000-1901 bkW)

Speed Range

1600-1800 rpm

Emissions

U.S. EPA Tier 4 Final, IMO III

Aspiration

TTA

Bore

6.69 in / 170 mm

Stroke

8.46 in / 215 mm

Displacement

3574 in³ / 58.6 l

Rotation from Flywheel End

Counterclockwise

Configuration

Vee 12, 4-Stroke-Cycle Diesel
Commercial Propulsion Engines
3516C Tier 3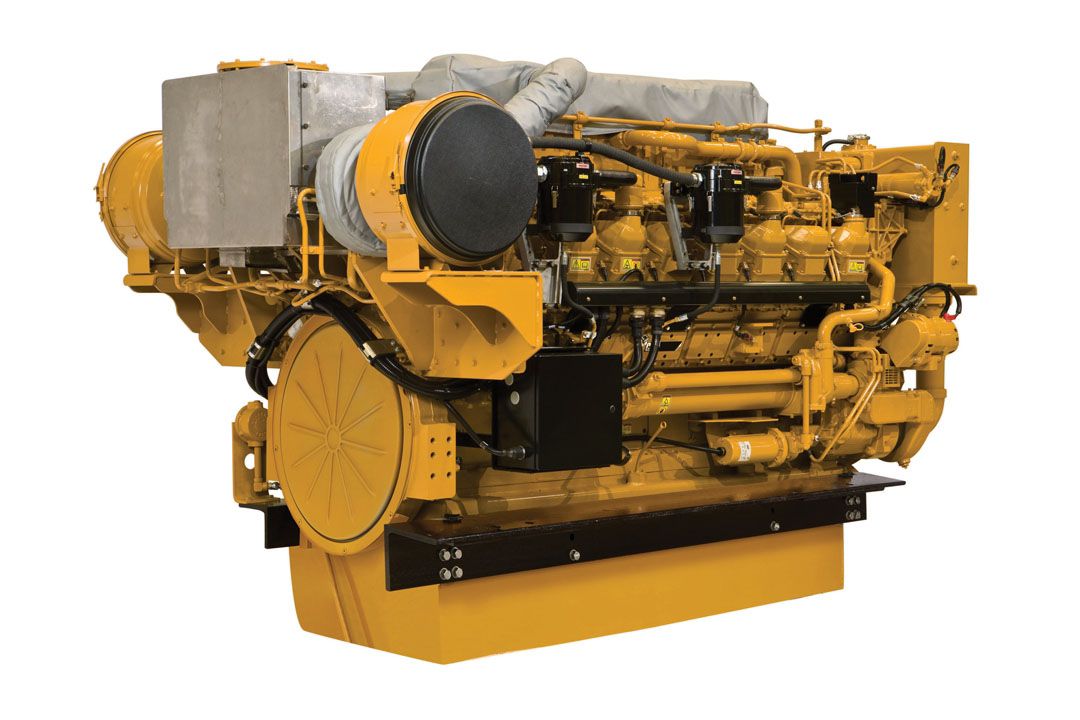 Brand

Caterpillar

Status

Current

Power Range

2131-2675 bhp (1590-1995 bkW)

Speed Range

1600 rpm

Emissions

EPA Tier 3, IMO II

Aspiration

TTA

Bore

6.69 in / 170 mm

Stroke

8.46 in / 215 mm

Displacement

4765 in³ / 78 l

Rotation from Flywheel End

Counterclockwise

Configuration

Vee 16, 4-Stroke-Cycle Diesel