4.1 m3 (5.4 yd3), Pin On, Bolt-On Cutting Edge
4.1 m3 (5.4 yd3) Pin On High Dump Bucket With Bolt-On Cutting Edge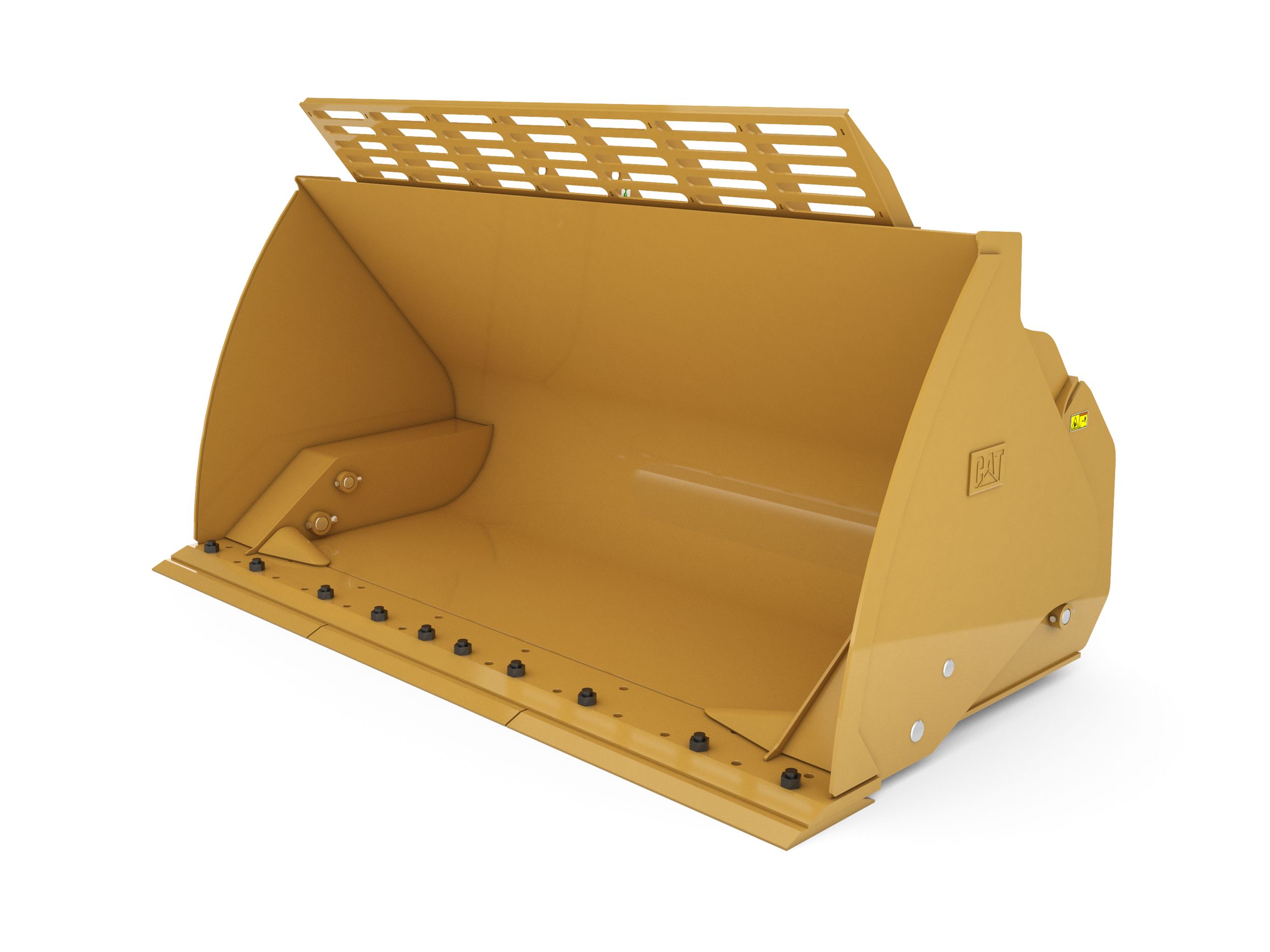 DESCRIPTION
Increased dump height equals better performance in loading applications.Cat® Loader High Dump Buckets feature greatly increased dump height over standard material-handling buckets. Whether loading trucks, feeding compactors or just working in the pile, high dump buckets offer the performance you need.
Cat® High Dump Bucket Overview
An Attachment for Every Job - Cat® Work Tool Attachments
Application
Designed with an increased dump height for better truck loading.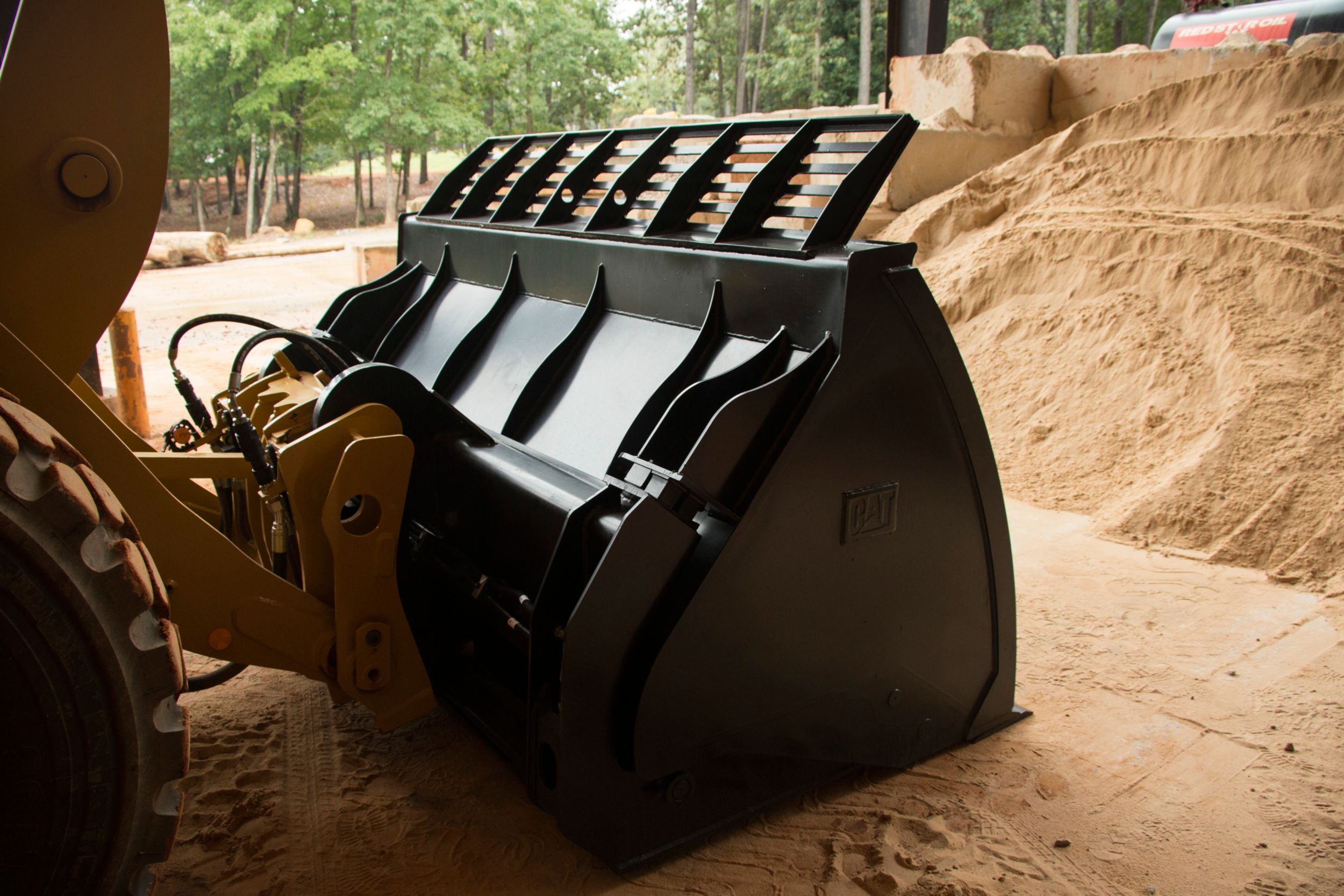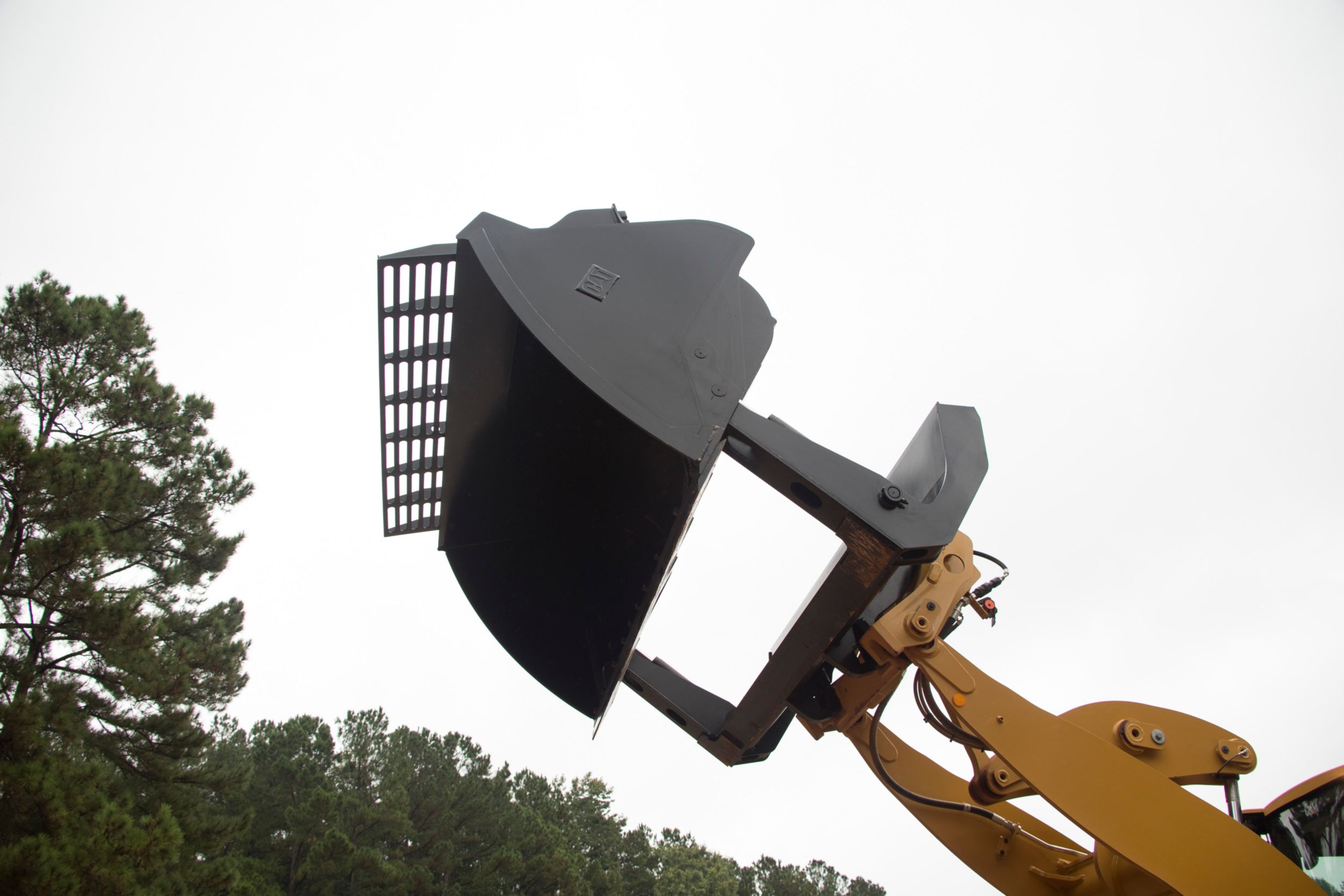 High Performance in Light Material
High Dump buckets are designed for putting light materials right where you want them. Handle coal, fertilizer, grain or woodchips; wherever a little extra clearance is needed.
Specs
Long Name:
4.1 m3 (5.4 yd3) Pin On High Dump Bucket With Bolt-On Cutting Edge
Name:
4.1 m3 (5.4 yd3), Pin On, Bolt-On Cutting Edge
Weight
4759.8 lb / 2159 kg
Capacity
5.4 yd³ / 4.1 m³
Base Edge Thickness
1.4 in / 35 mm
Cutting Edge Thickness
1.2 in / 30 mm
Required Hydraulics
3rd Function
SEE HOW 4.1 m3 (5.4 yd3), Pin On, Bolt-On Cutting Edge COMPARES AGAINST FREQUENTLY COMPARED PRODUCTS.
High Dump Buckets
4.1 m3 (5.4 yd3), Pin On, Bolt-On Cutting Edge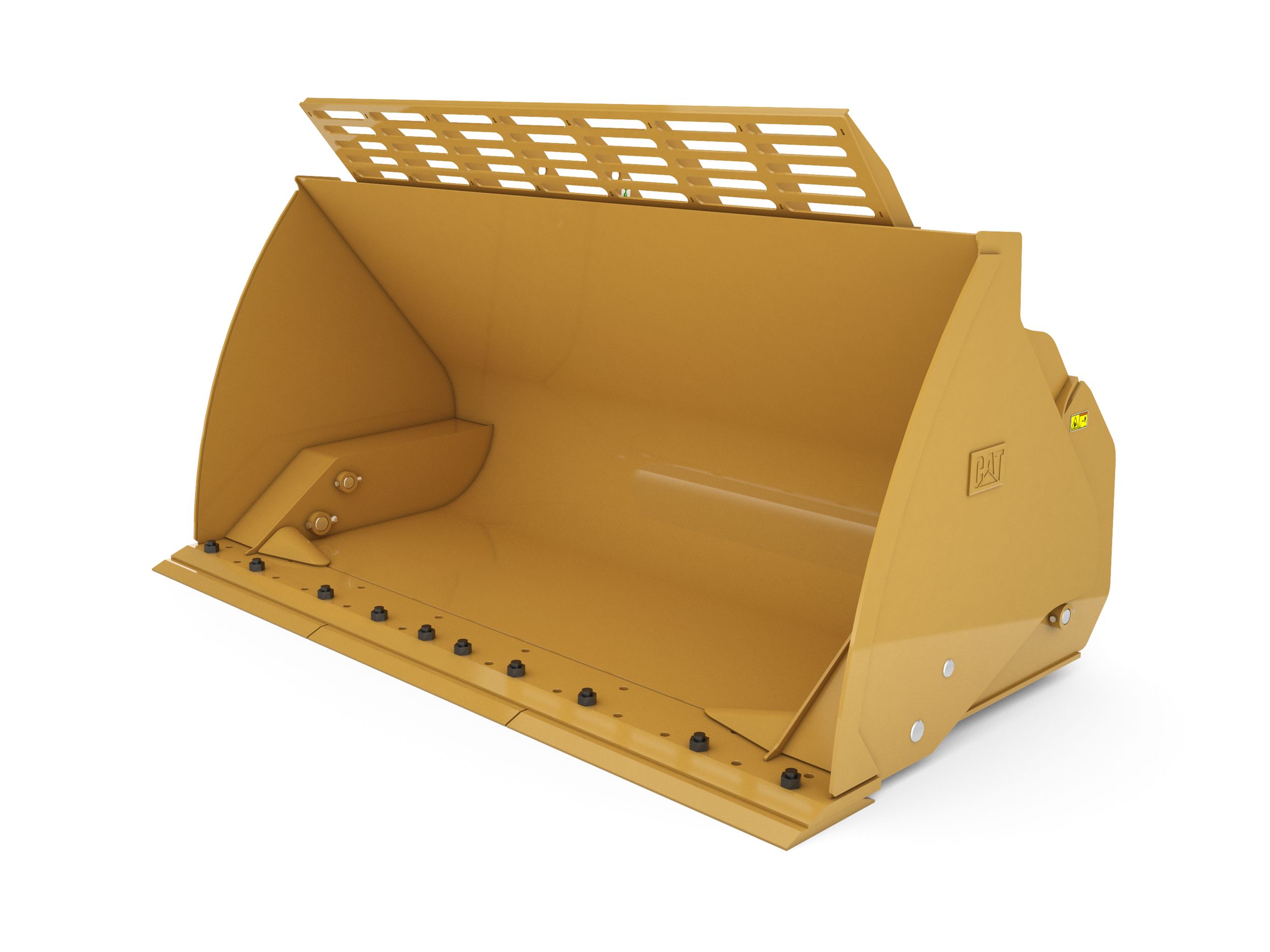 Brand

Caterpillar

Status

Current

Width

119.4 in / 3032 mm

Height

67.8 in / 1721 mm

Weight

4759.8 lb / 2159 kg

Length

72.2 in / 1835 mm

Capacity

5.4 yd³ / 4.1 m³

Base Edge Thickness

1.4 in / 35 mm

Cutting Edge Thickness

1.2 in / 30 mm

Interface Type

Pin On

Required Hydraulics

3rd Function
High Dump Buckets
4.1 m3 (5.4 yd3), Pin On, Bolt-On Cutting Edge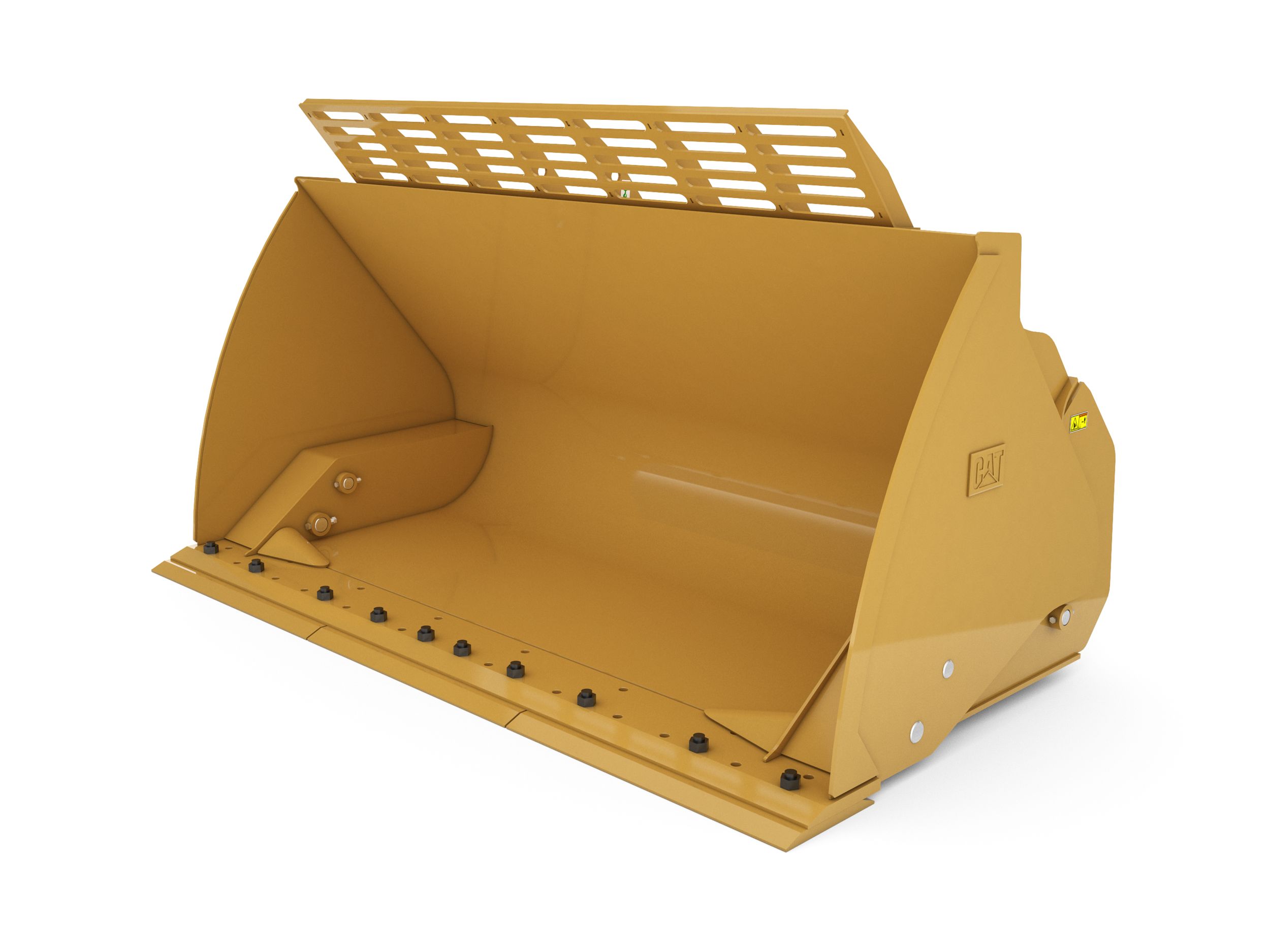 Brand

Caterpillar

Status

Current

Width

119.4 in / 3032 mm

Height

67.8 in / 1721 mm

Weight

4753.2 lb / 2156 kg

Length

72.2 in / 1835 mm

Capacity

5.4 yd³ / 4.1 m³

Base Edge Thickness

1.4 in / 35 mm

Cutting Edge Thickness

1.2 in / 30 mm

Interface Type

Pin On

Required Hydraulics

3rd Function
High Dump Buckets
5.0 m3 (6.5 yd3), Fusion™ Coupler, BOCE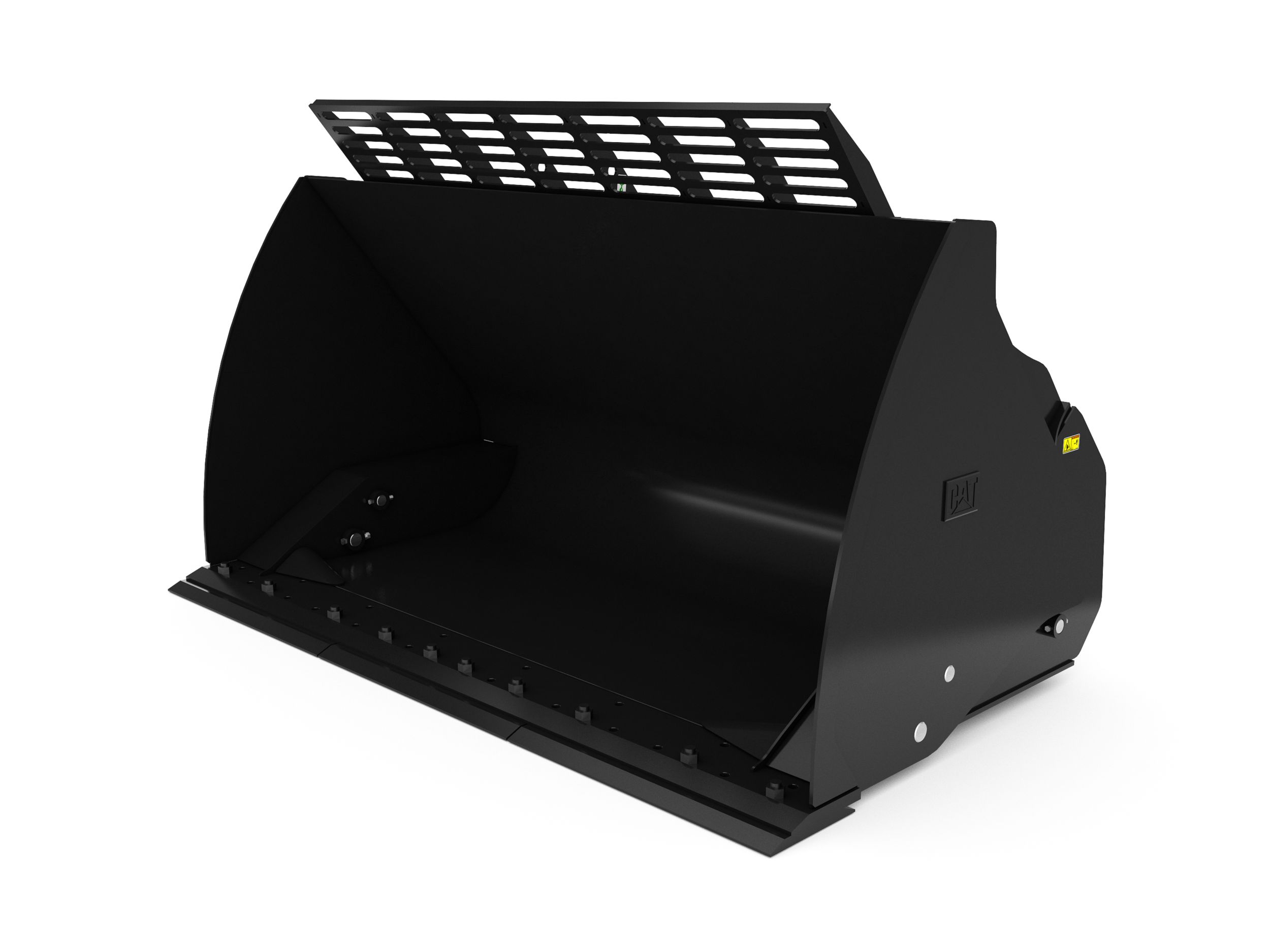 Brand

Caterpillar

Status

Current

Width

119.4 in / 3032 mm

Height

73.3 in / 1863 mm

Weight

4909.7 lb / 2227 kg

Length

75.7 in / 1922 mm

Capacity

6.5 yd³ / 5 m³

Base Edge Thickness

1.4 in / 35 mm

Cutting Edge Thickness

1.2 in / 30 mm

Interface Type

Fusion™ Coupler

Required Hydraulics

3rd Function