432 mm (17 in) 6 Teeth/2 Tines
432 mm (17 in) 6 Teeth/2 Tine Stiff Link Thumb for 8 Ton Mini Excavators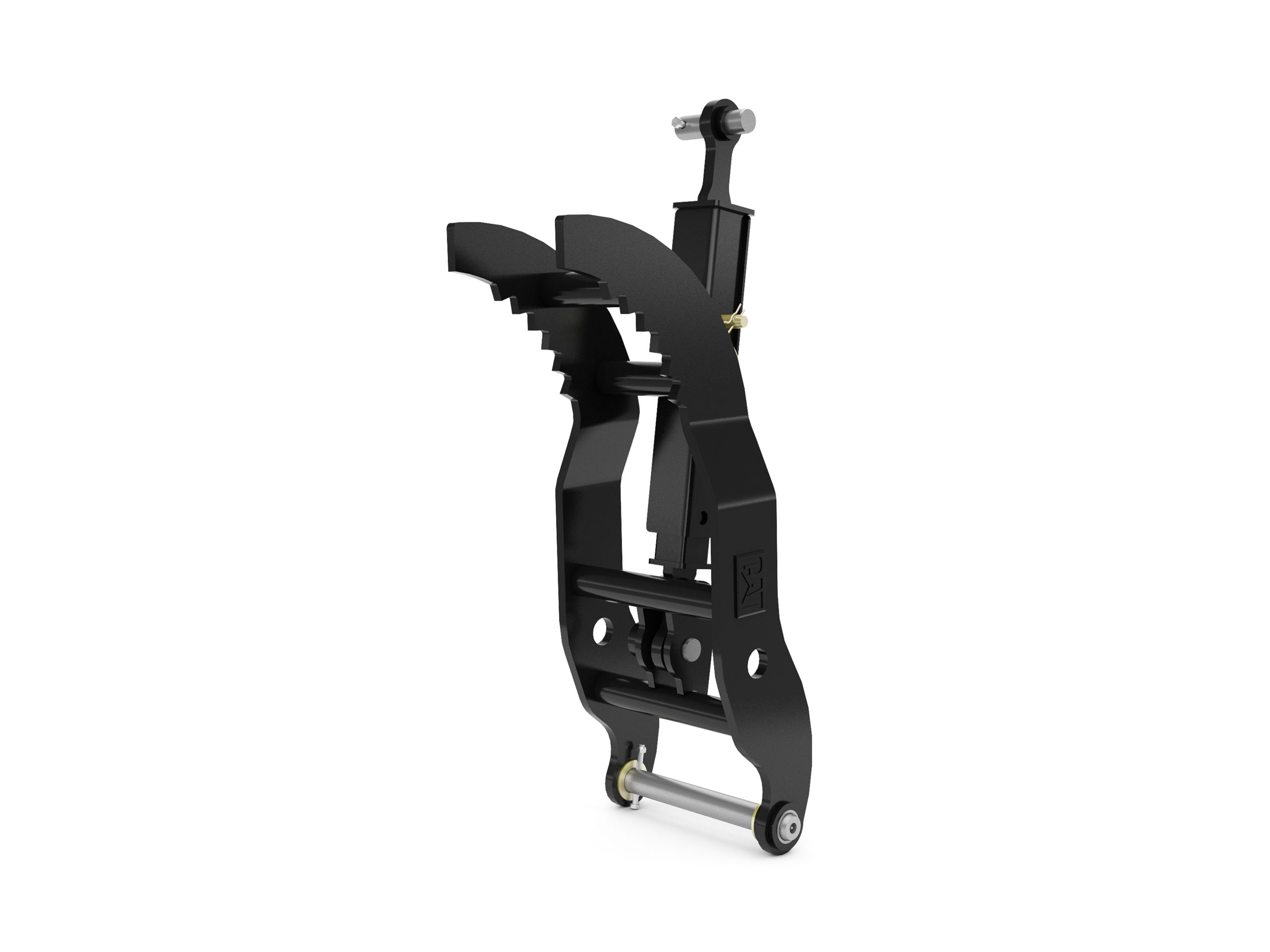 DESCRIPTION
Stiff Link Thumbs feature a rigid link.Cat® Stiff Link Thumbs feature a rigid link and are attached to the excavator stick with a weld-on bracket. The bucket curls into the thumb to pick, grab, sort and handle various types of material and objects found on job sites.
An Attachment for Every Job - Cat® Work Tool Attachments
Application
Cat® Stiff Link Thumbs are designed to easily handle a wide array of bulky, irregularly shaped objects encountered in demolition, industrial, construction, recycling, storm debris clean-up, landscaping and other aggressive applications.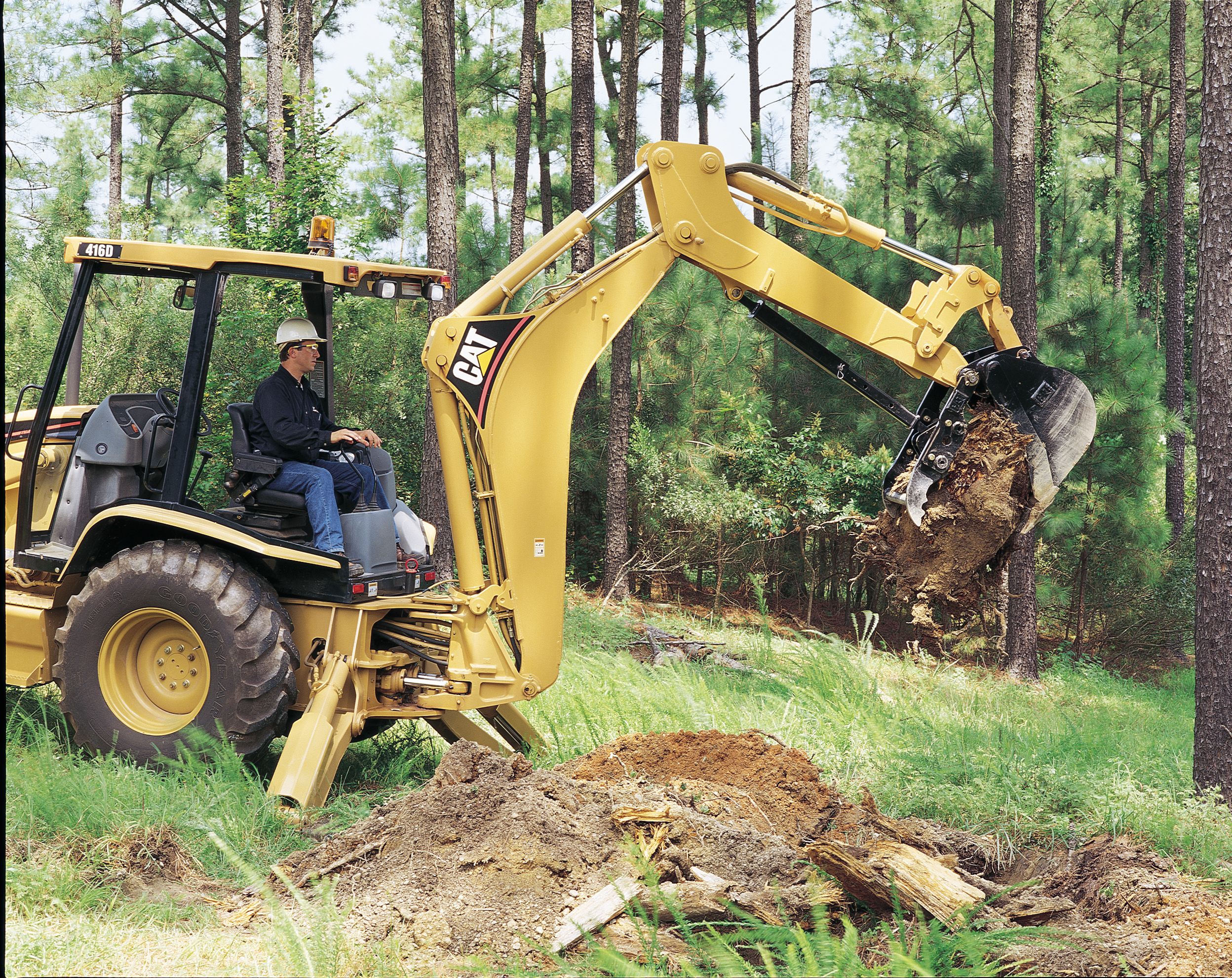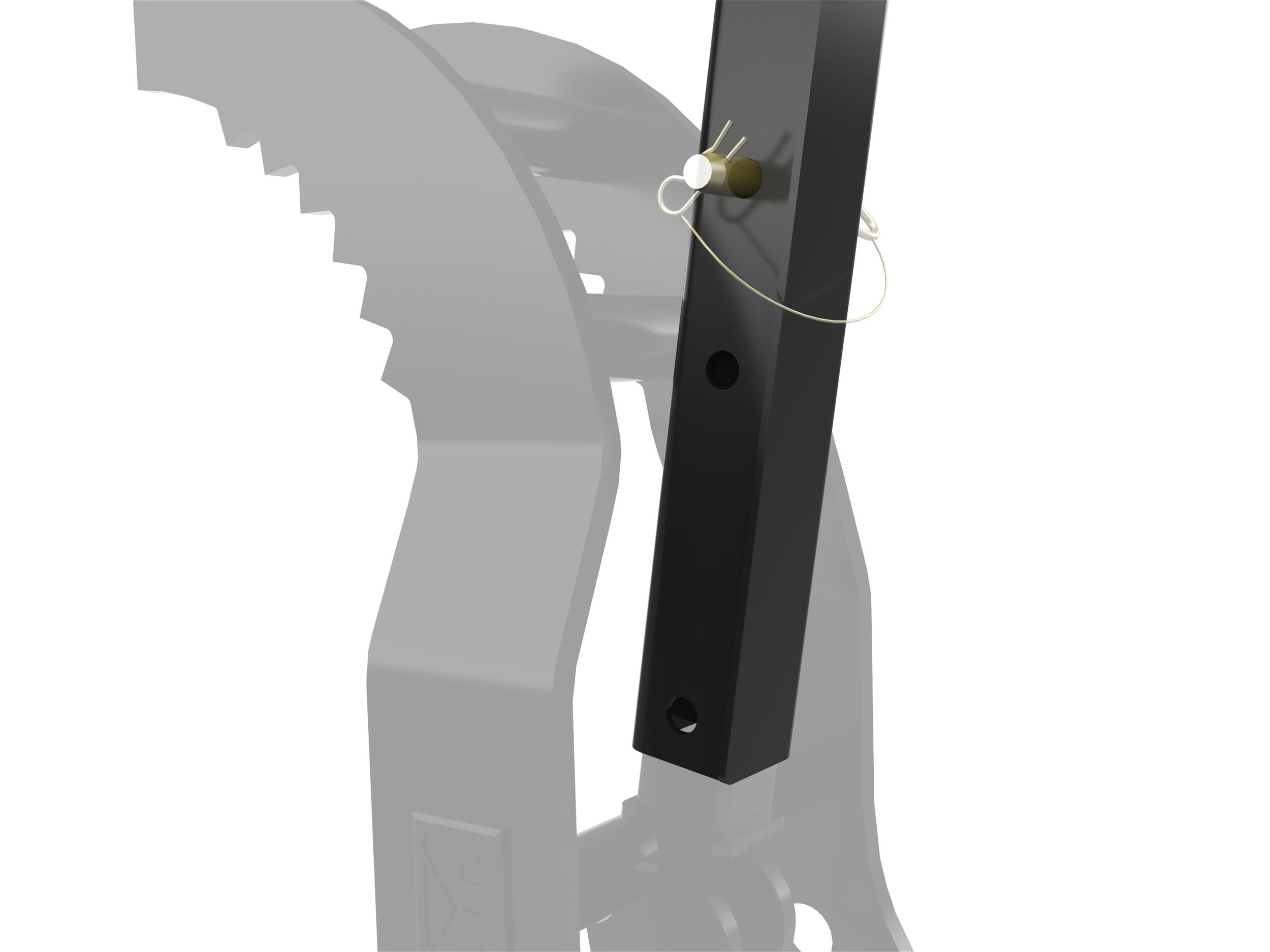 Adjustable Link
Three position link that allows the thumb to be used with a wide range of varying sized objects.
Durable Tines
Tines made of T1 steel resist bending and abrasion against some of the hardest materials, like rocks or concrete.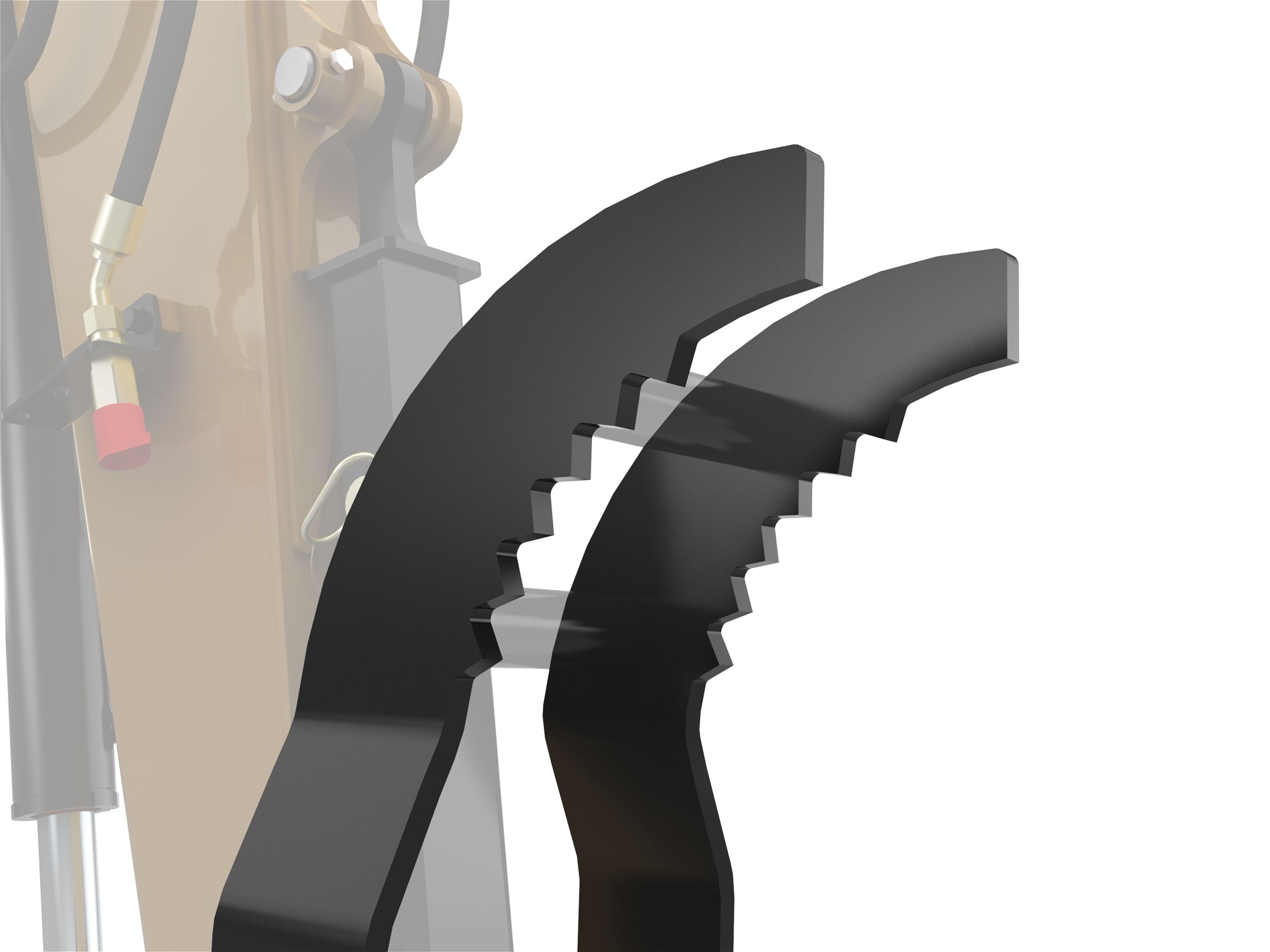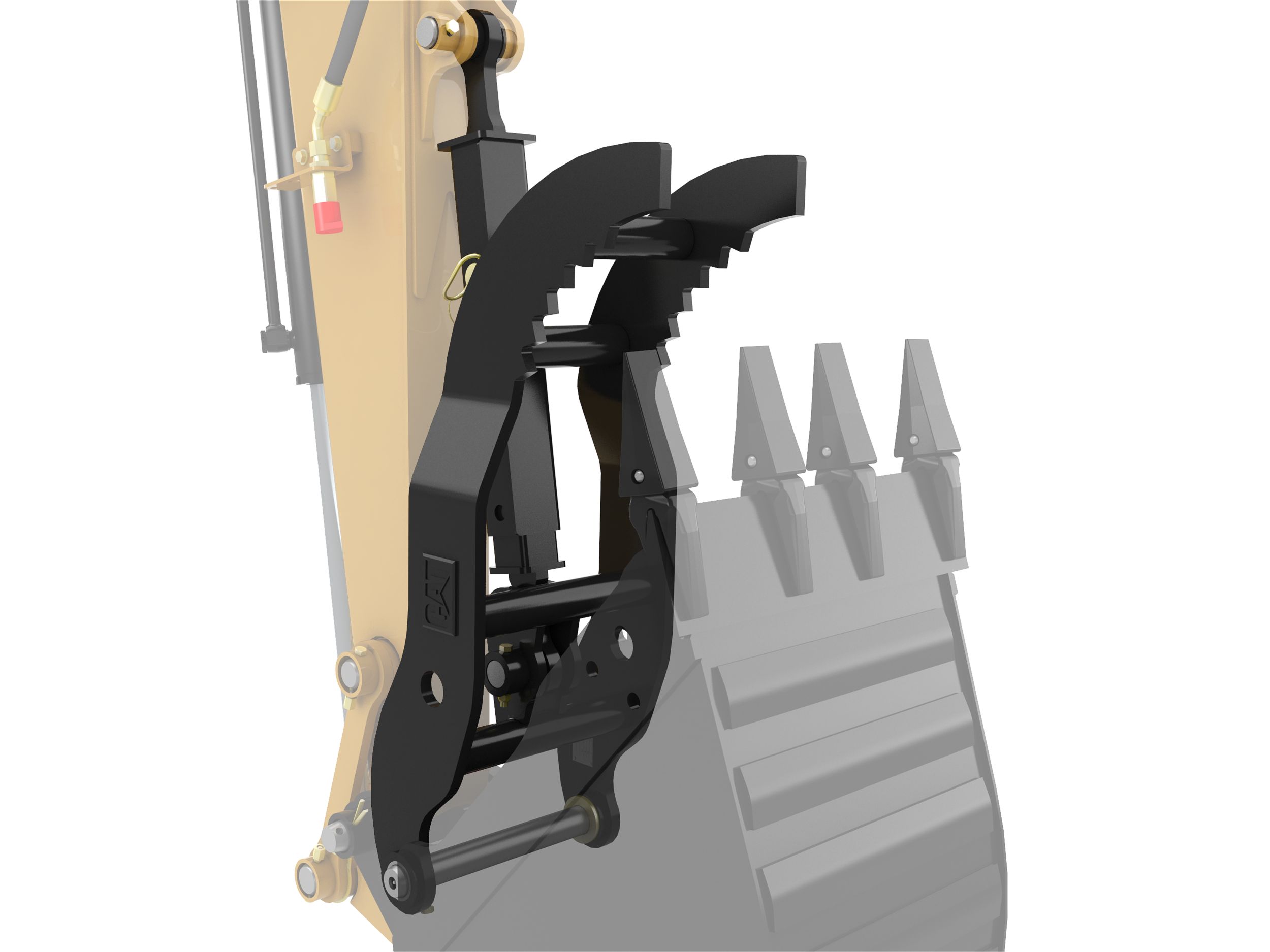 Retractable Thumb
Retractable thumb allows normal bucket loading when not in use.
Cross-Tube Design
Maintains rigidity while offering optimized visibility for better site into bucket when lifting irregular loads.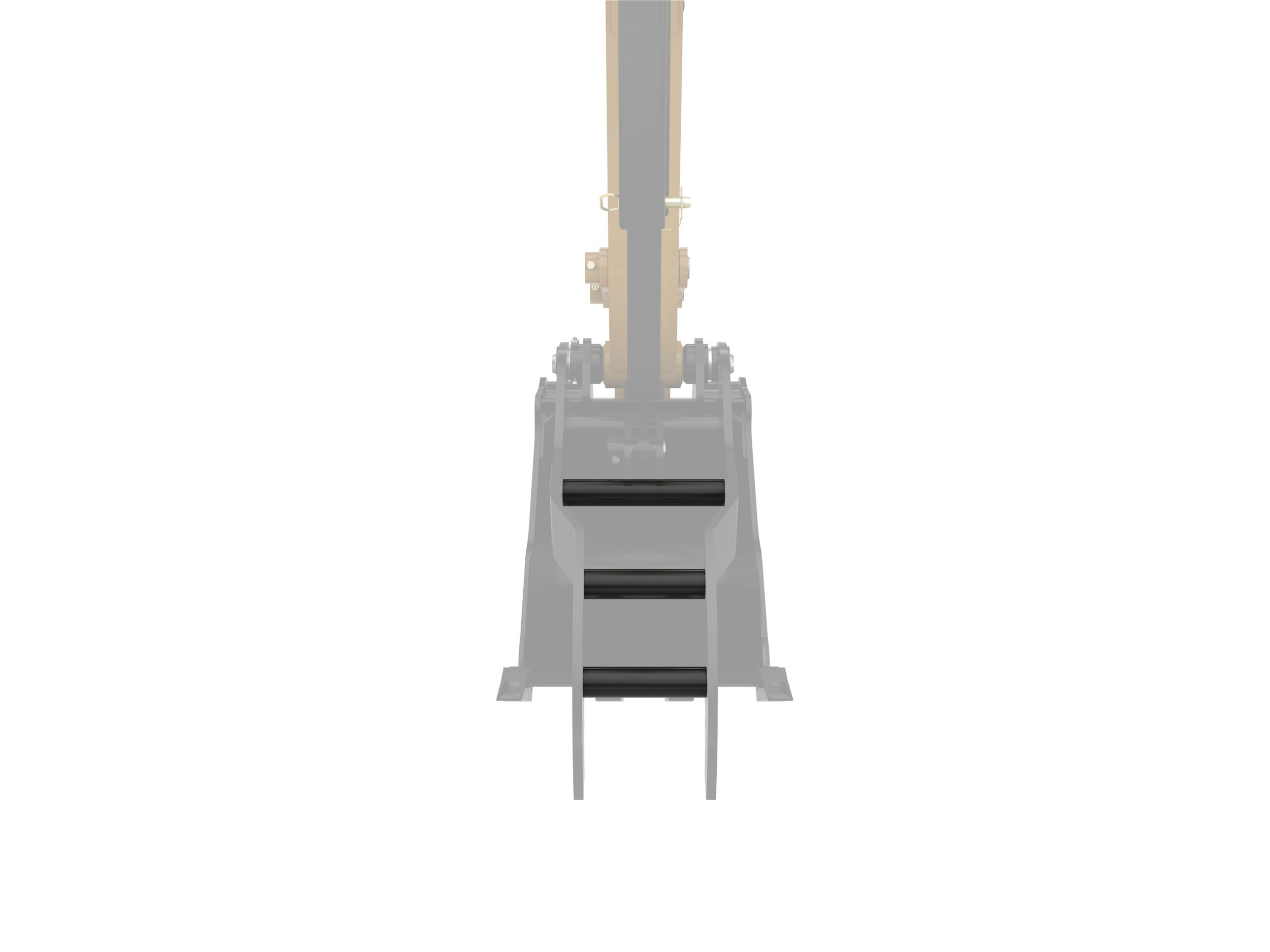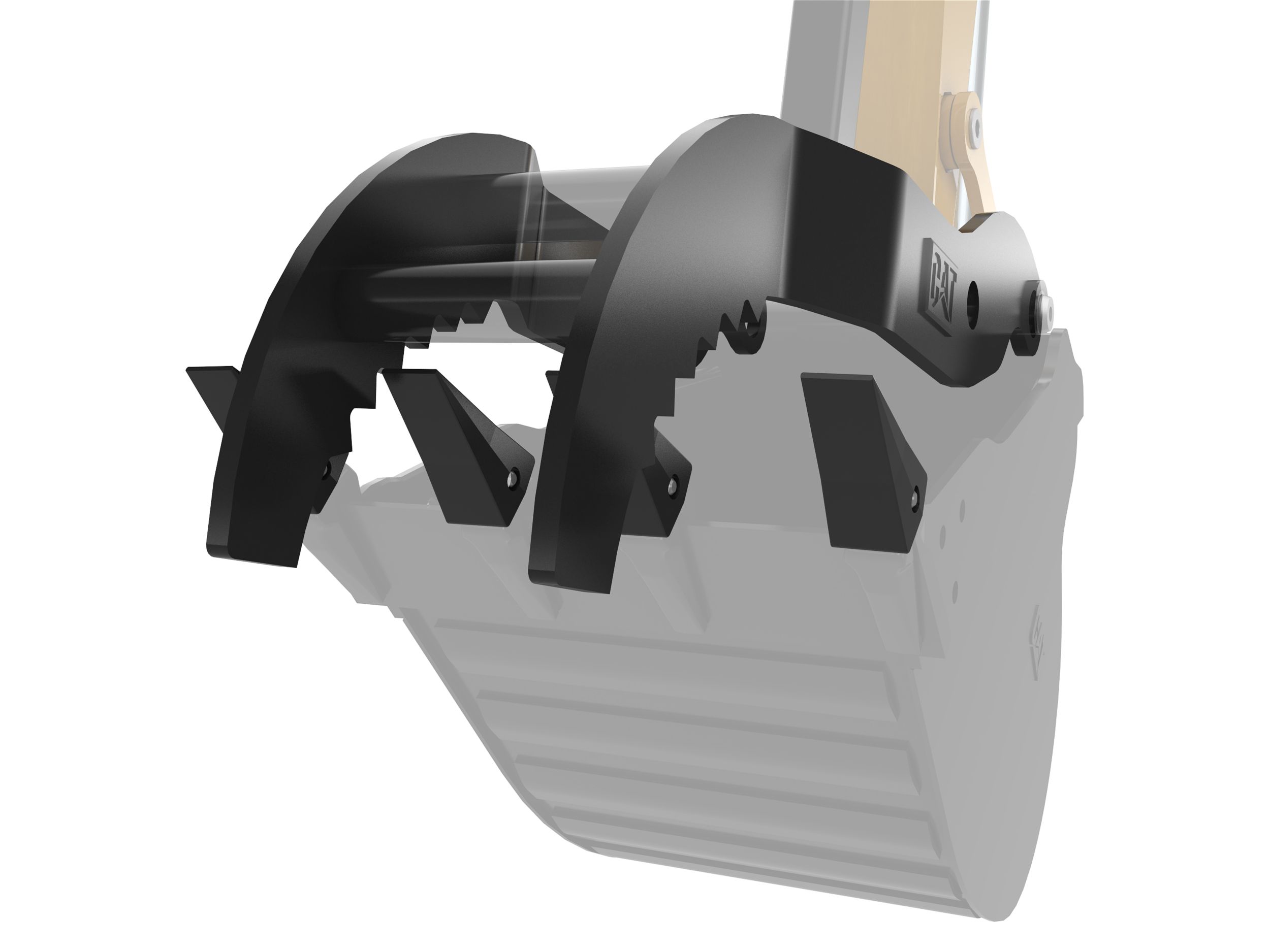 Thumb Tine Spacing
Optimized tine and bucket tooth spacing allows thumb and bucket to mesh together without interference. Different width buckets can be used with the same thumb for maximum flexibility.
Specs
Long Name:
432 mm (17 in) 6 Teeth/2 Tine Stiff Link Thumb for 8 Ton Mini Excavators
Name:
432 mm (17 in) 6 Teeth/2 Tines
Number of Teeth/Tines
6/2
Overall Width
17 in / 432 mm
Stored Height
22.8 in / 578 mm
Tine Spacing
10 in / 254 mm
Tine Thickness
0.8 in / 20 mm
Machine Class
8 Ton Mini Excavators
SEE HOW 432 mm (17 in) 6 Teeth/2 Tines COMPARES AGAINST FREQUENTLY COMPARED PRODUCTS.
Stiff Link Thumbs
432 mm (17 in) 6 Teeth/2 Tines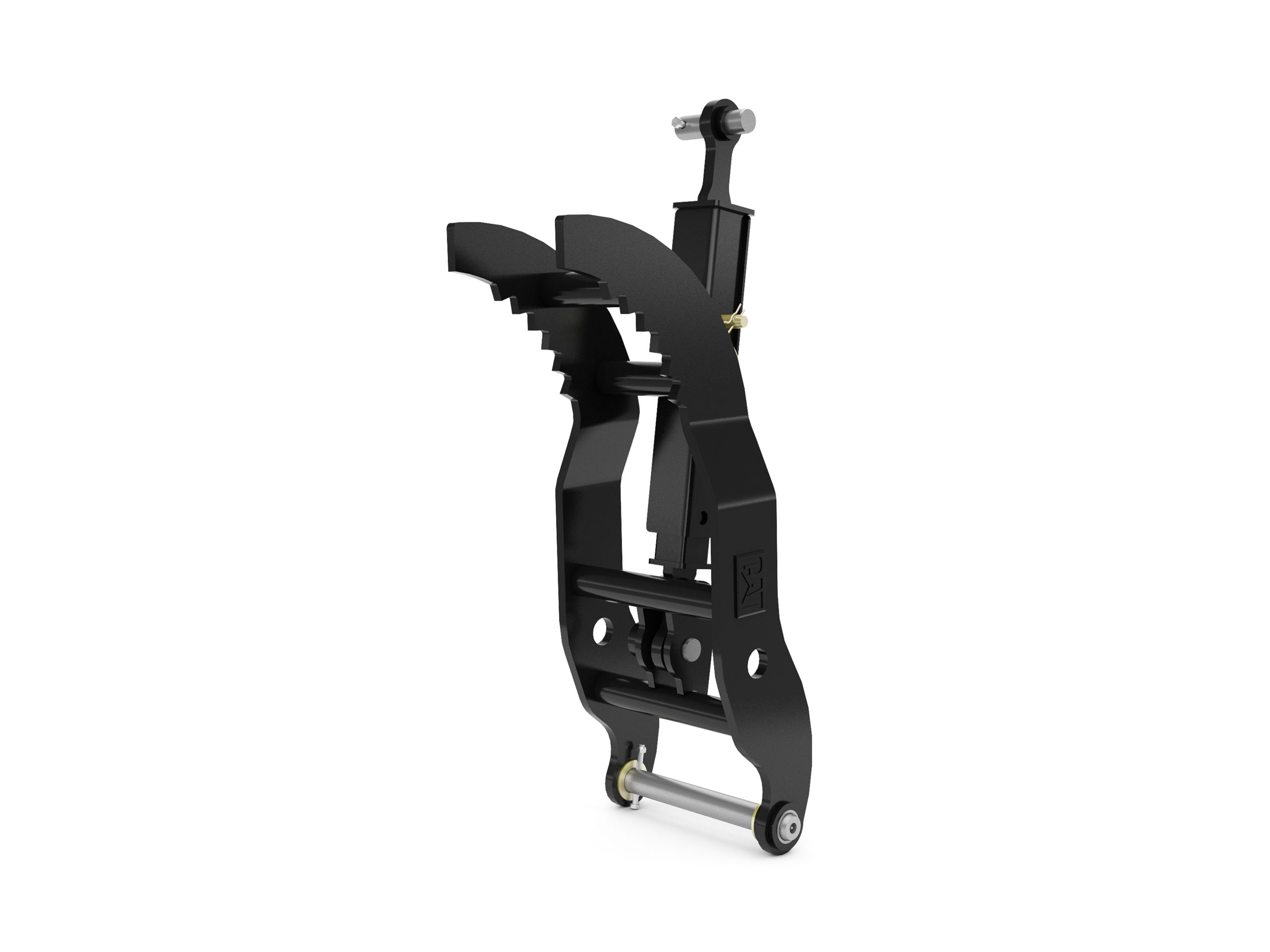 Brand

Caterpillar

Status

Current

Number of Teeth/Tines

6/2

Overall Width

17 in / 432 mm

Length

46.8 in / 1189 mm

Stored Height

22.8 in / 578 mm

Weight

284.4 lb / 129 kg

Rotation

78 degrees

Tines Included

Yes

Machine Class

8 Ton Mini Excavators

Interface Type

Pin On
Stiff Link Thumbs
Stiff Link Thumb 3-tooth 345 mm (14 in): 589-8364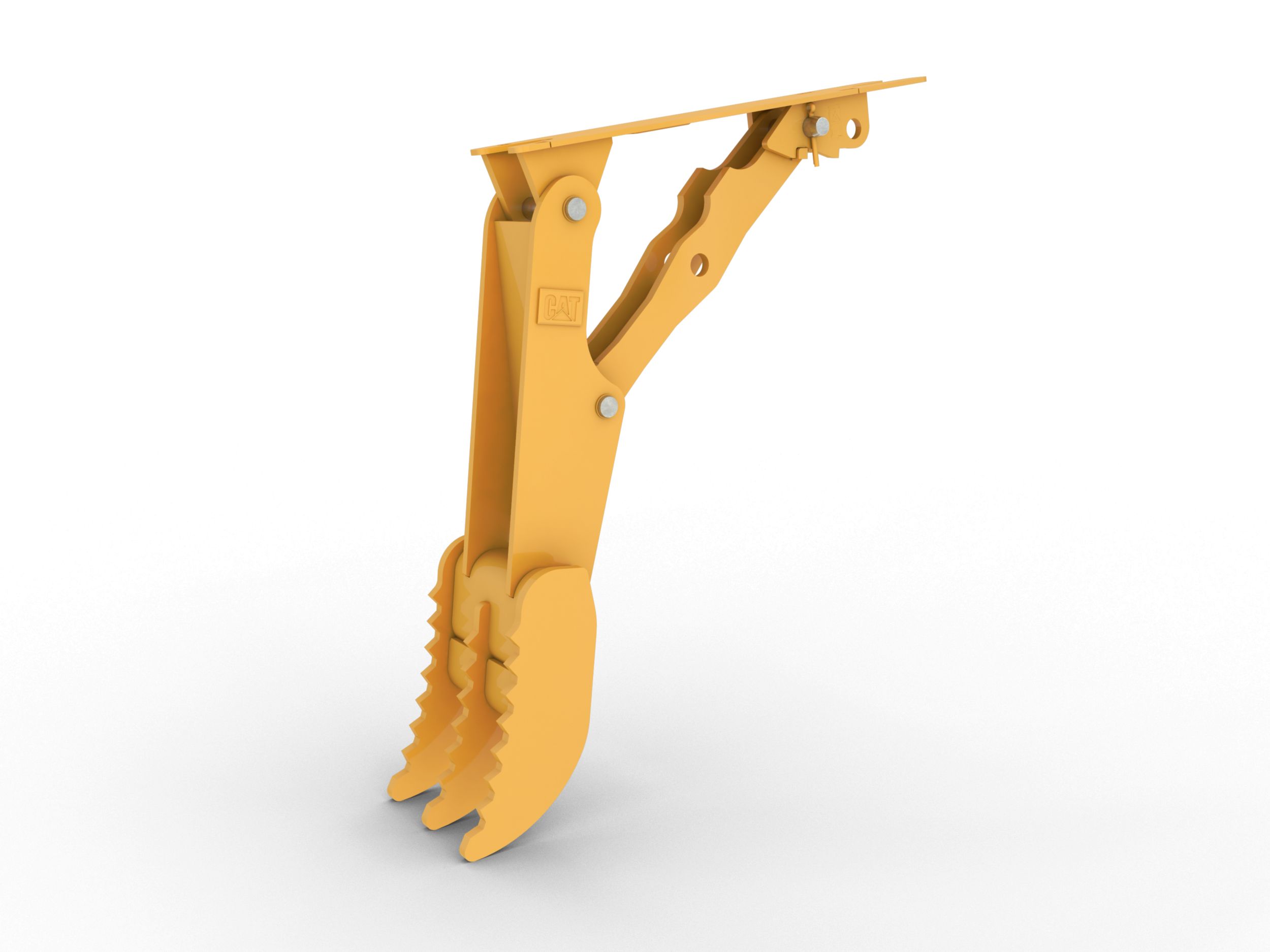 Brand

Cat

Status

Current

Number of Teeth/Tines

3

Overall Width

14 in / 345 mm

Length

58.6 in / 1487 mm

Stored Height

18.8 in / 477 mm

Weight

539 lb / 245 kg

Rotation

Two static working positions at 90° and 105°

Tines Included

Yes

Machine Class

11 to 19 ton excavators

Interface Type

Pin On
Stiff Link Thumbs
437 mm (17 in) 4 Teeth/2 Tines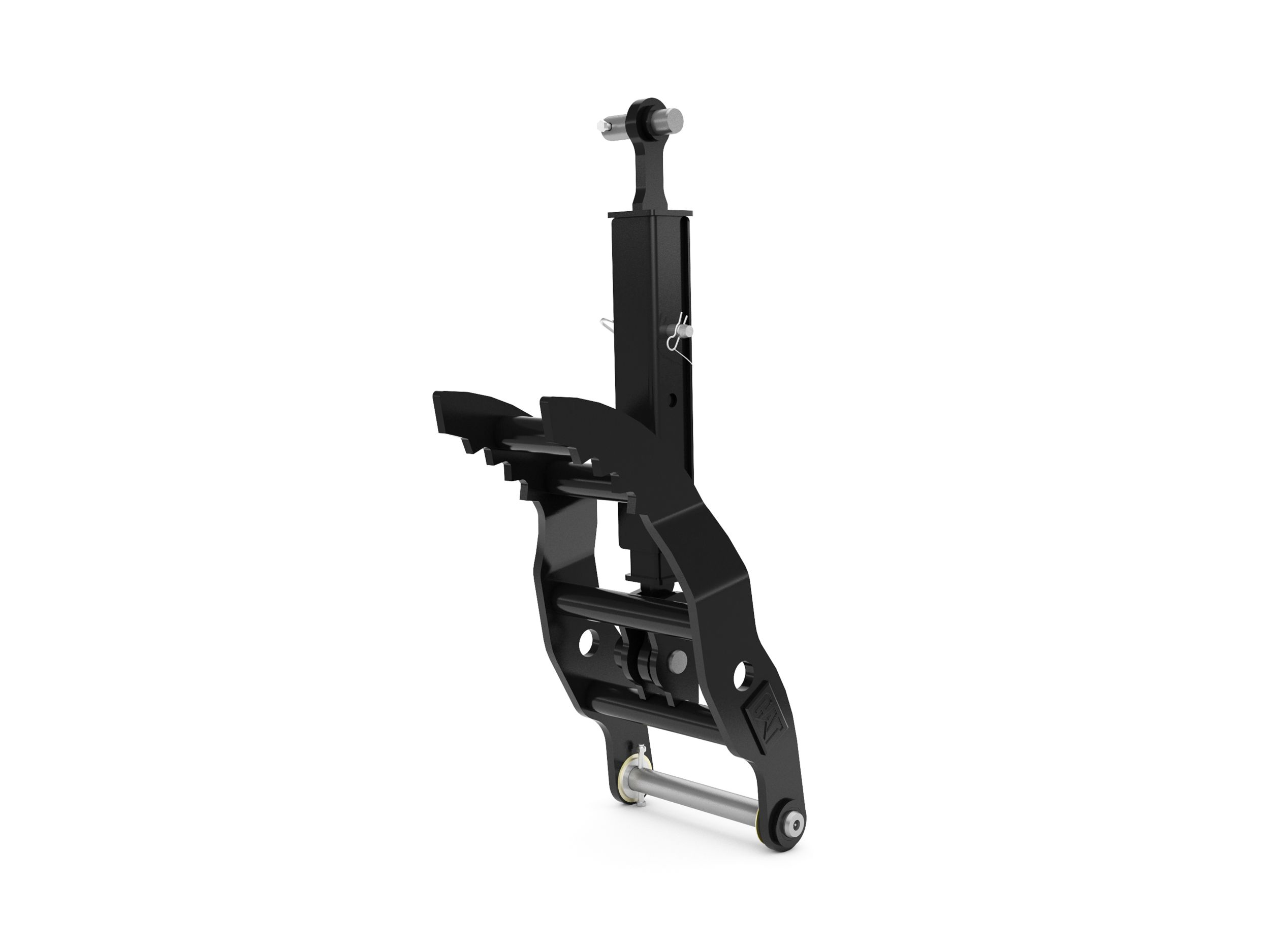 Brand

Caterpillar

Status

Current

Number of Teeth/Tines

4/2

Overall Width

17.2 in / 437 mm

Length

38.1 in / 969 mm

Stored Height

18.3 in / 464 mm

Weight

238.1 lb / 108 kg

Rotation

78 degrees

Tines Included

Yes

Machine Class

8 Ton Mini Excavators

Interface Type

Pin On