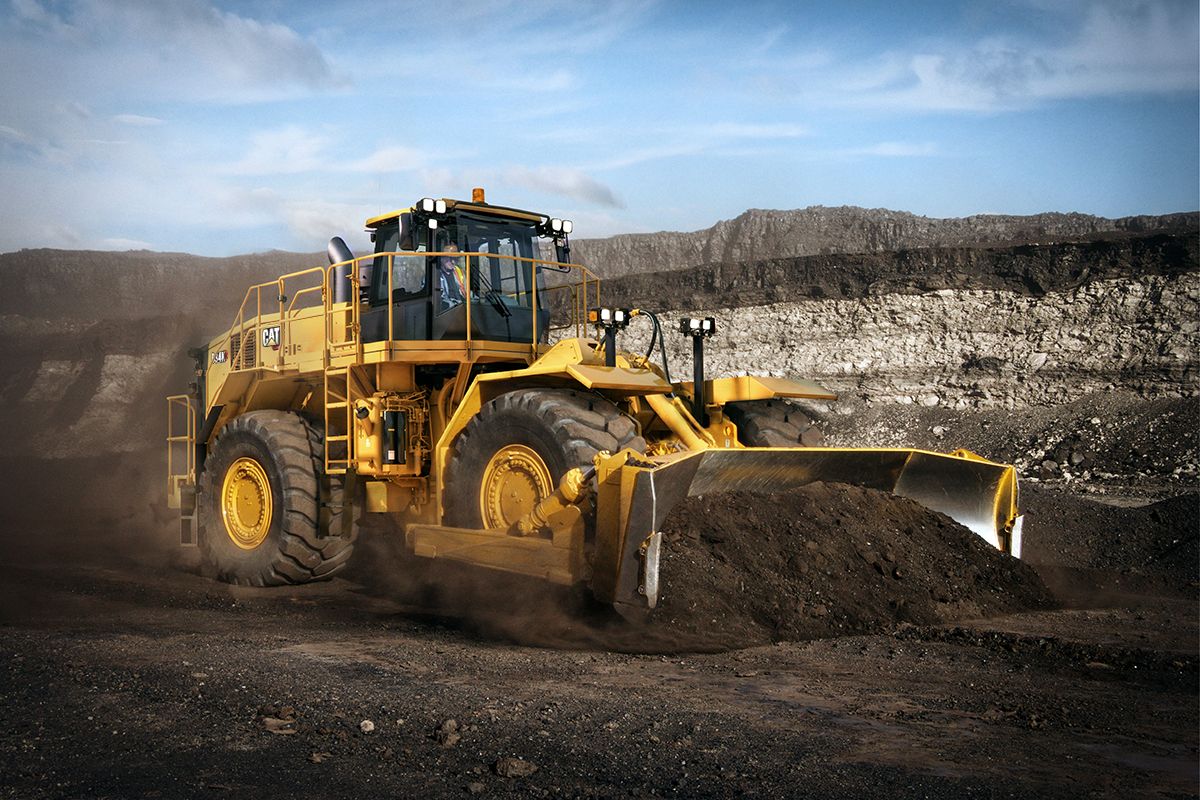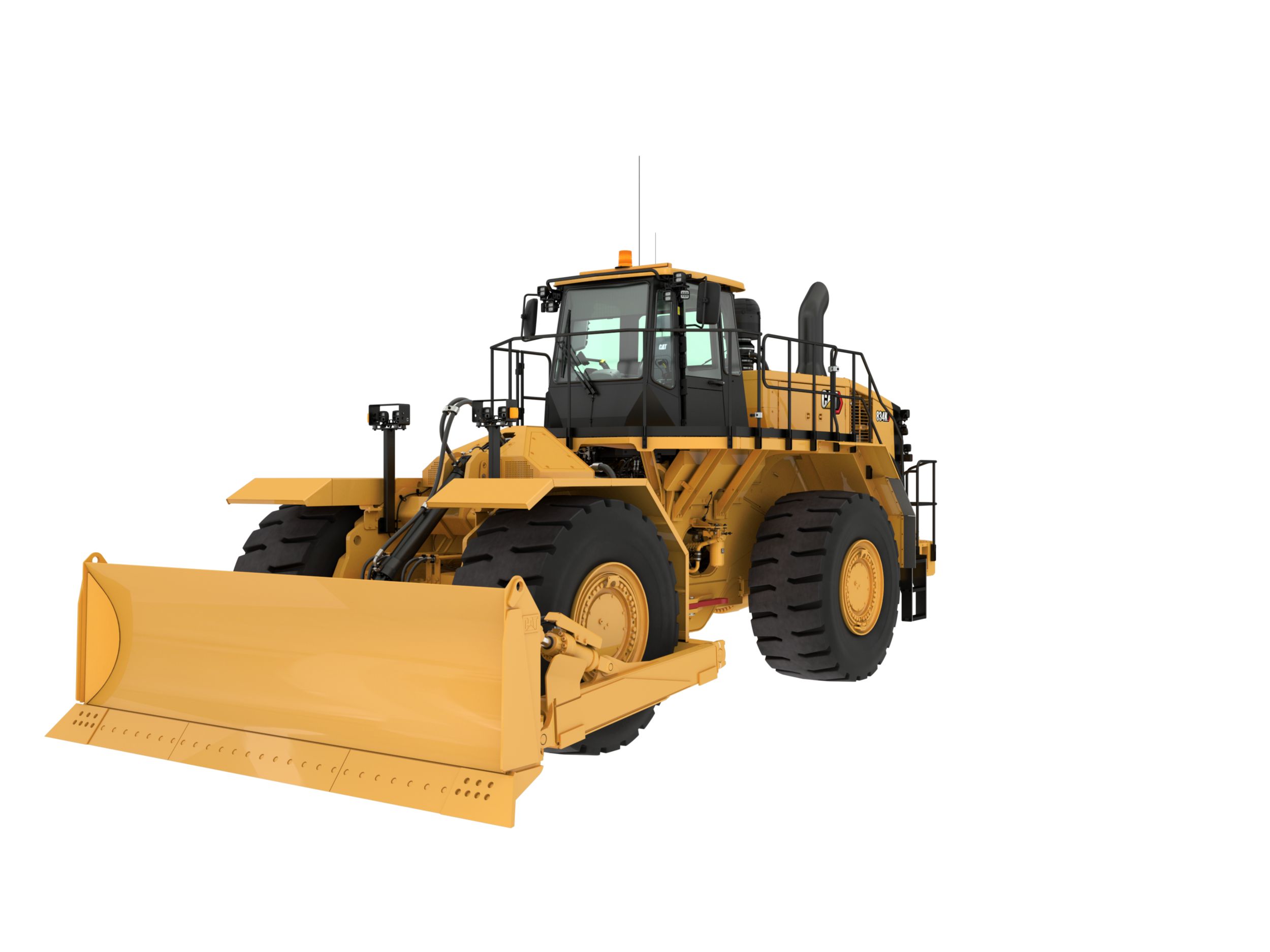 DESCRIPTION
Cat Wheel Dozers are designed with durability built in, ensuring maximum availability through multiple life cycles. With optimized performance and simplified serviceability, our machines allow you to support your job site efficiently and safely while lowering owning and operating costs. Introduced in the mid-1960's, the 834 has been the industry leader for almost 50 years. Focused on helping our customers succeed, we have continued to build upon each new series. The 834K continues our legacy of reliability, performance, safety, operator comfort, serviceability, and efficiency.
Meet the Pros: Cat® Wheel Dozers
Cat C18 Engine
The Cat C18 engine is built and tested to meet your most demanding applications. Three C18 engine options are available in this machine: A U.S. EPA Tier 4 Final/EU Stage IV Technology with aftertreatment, Tier 3 equivalent engine without aftertreatment, or a Tier 2 equivalent engine without aftertreatment.
Fully integrated electronic engine controls works in concert with the entire machine to make your fuel go farther.
Use less fuel idling with Engine Idle Shutdown.
Maximized durability with Delayed Engine Shutdown.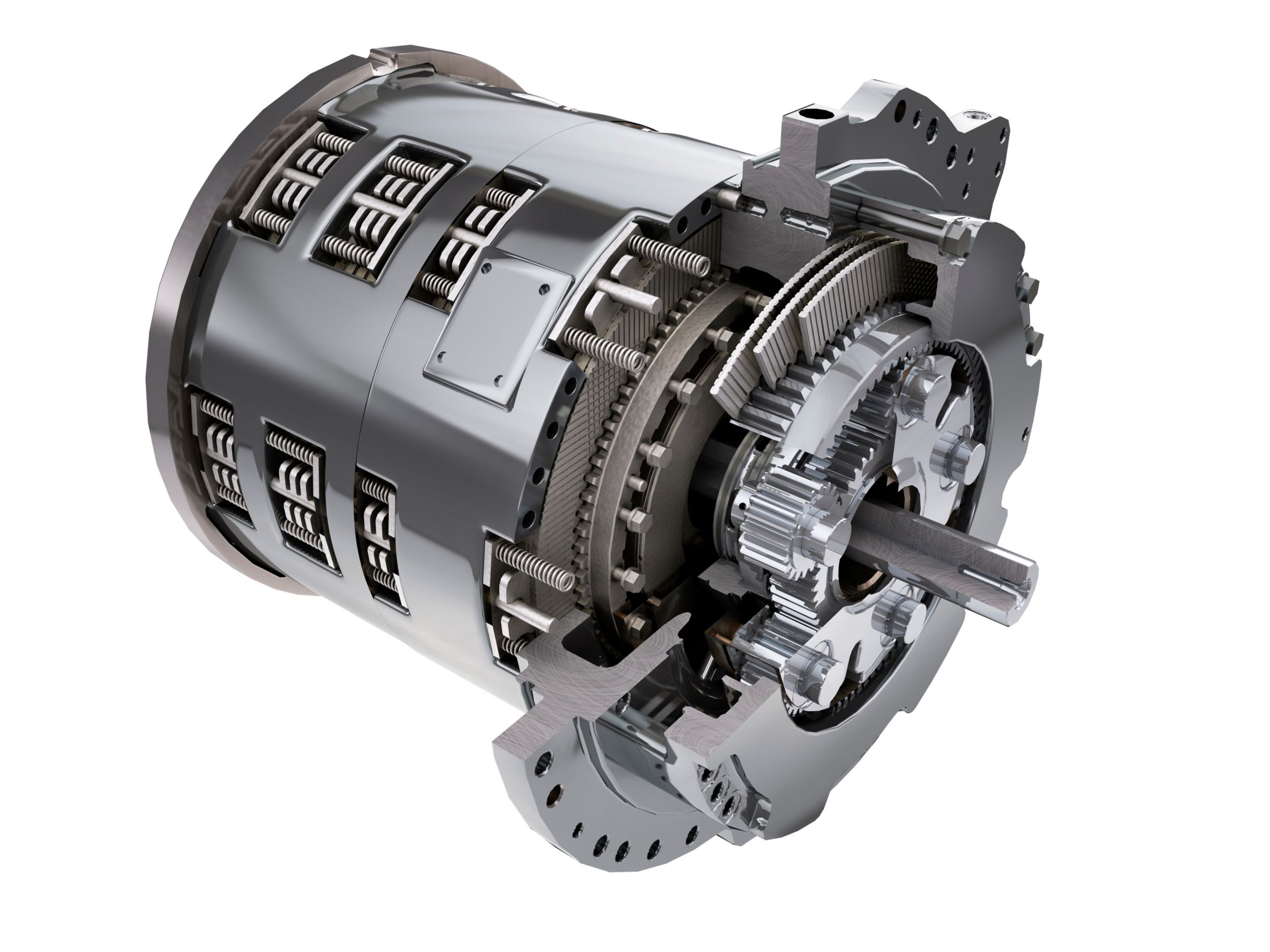 Cat Planetary Powershift Transmission
Featuring all new Advanced Productivity Electronic Control Shifting (APECS) transmission controls provides greater momentum on grades and fuel savings by carrying that momentum through the shift points.
Impeller Clutch Torque Converter (ICTC)
Enable your operators to maximize efficiency by varying machine rimpull while putting more horsepower to hydraulics.
Reduced tire wear
Enables full throttle shifts for faster cycle times
Provides smooth approach to the dump target for less spillage and faster cycle times.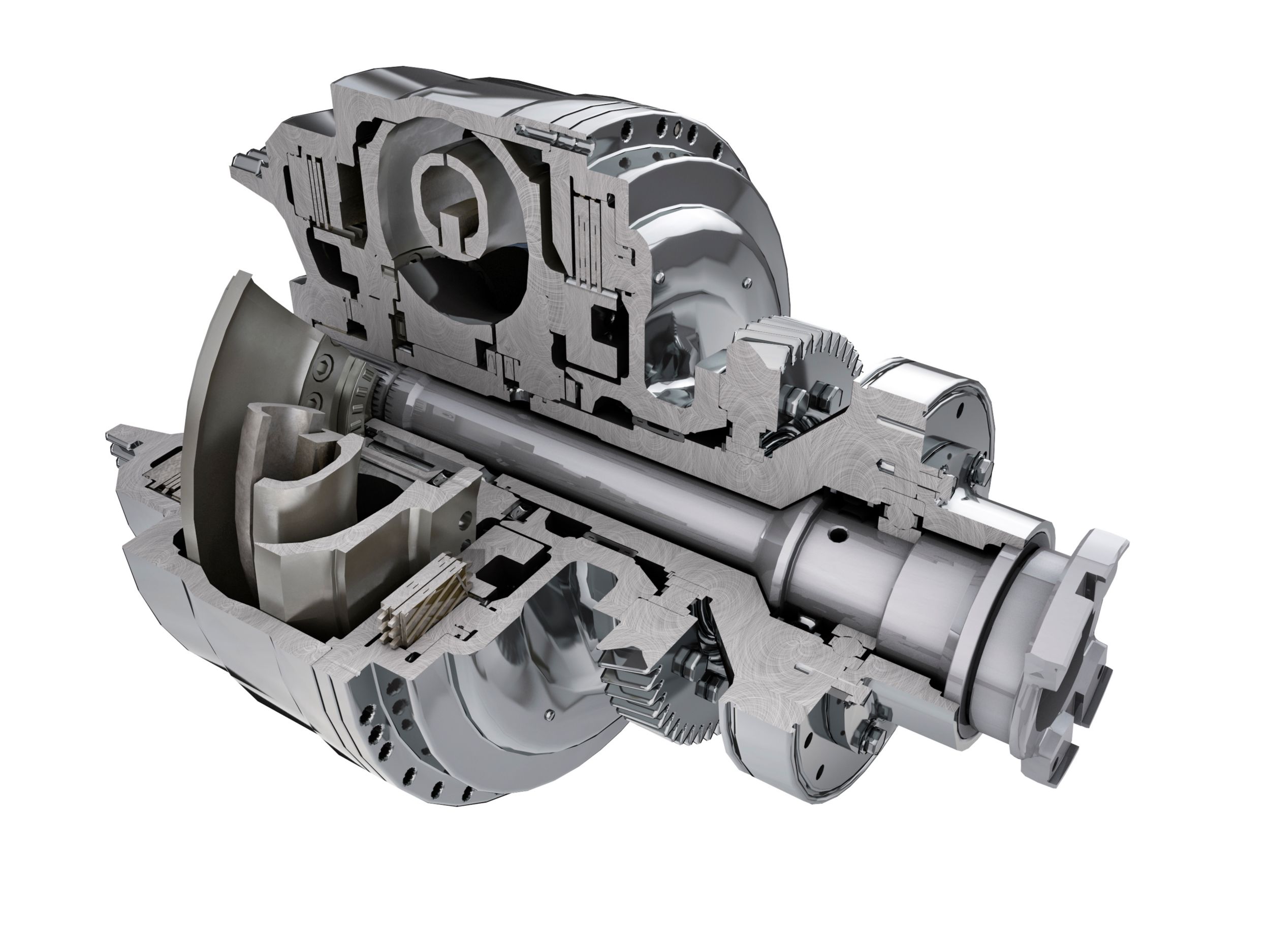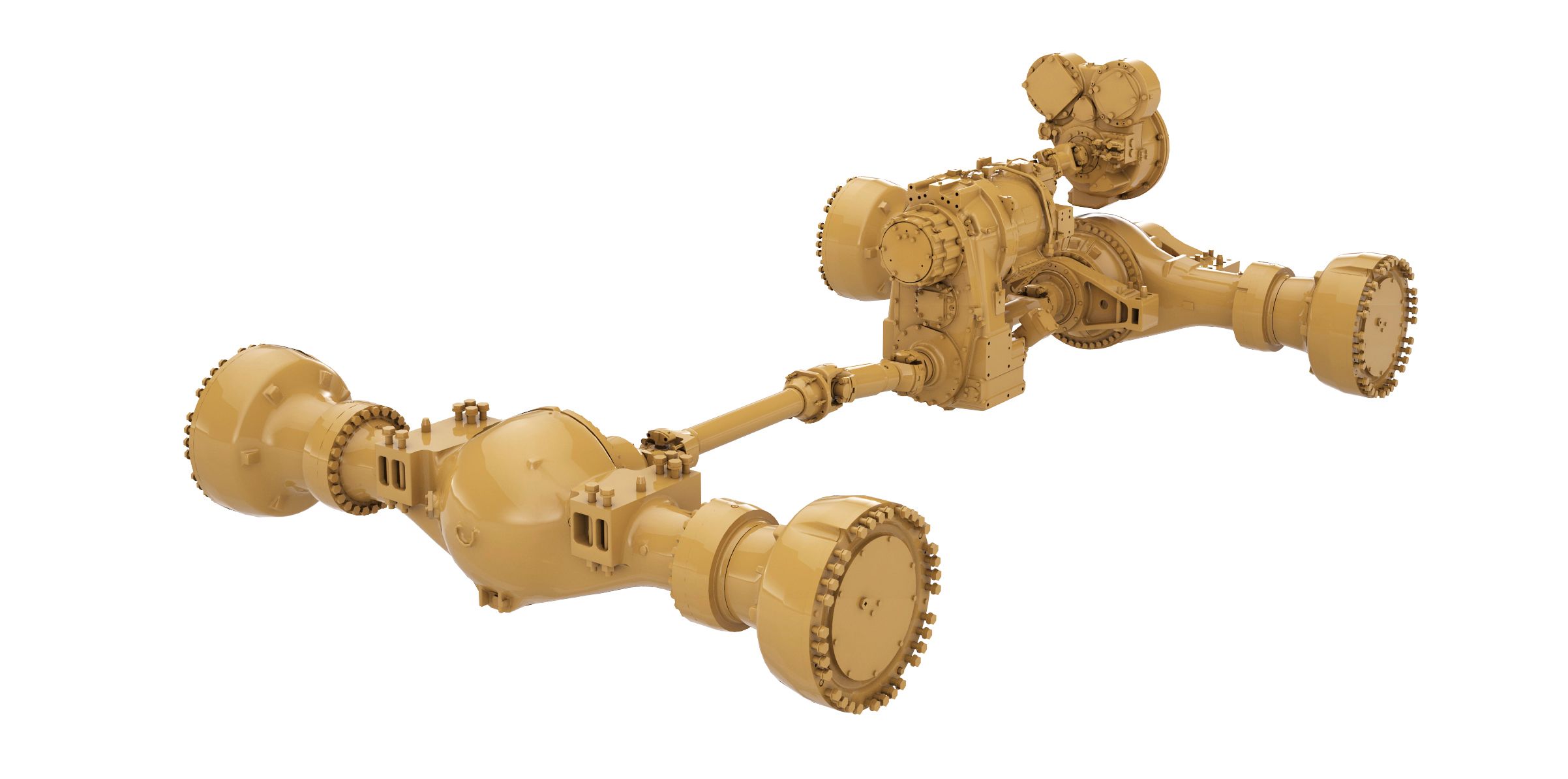 Cat Torque Converter with Lock-up Clutch
Eliminates TC losses while lowering system heat
Improves travel speeds
Reduces cycle times in load and carry operations
Robust Structures Design
Push beams are through-width, not merely attached to side of frame.
In corner dozing, stresses are transferred and absorbed through a larger portion of the frame.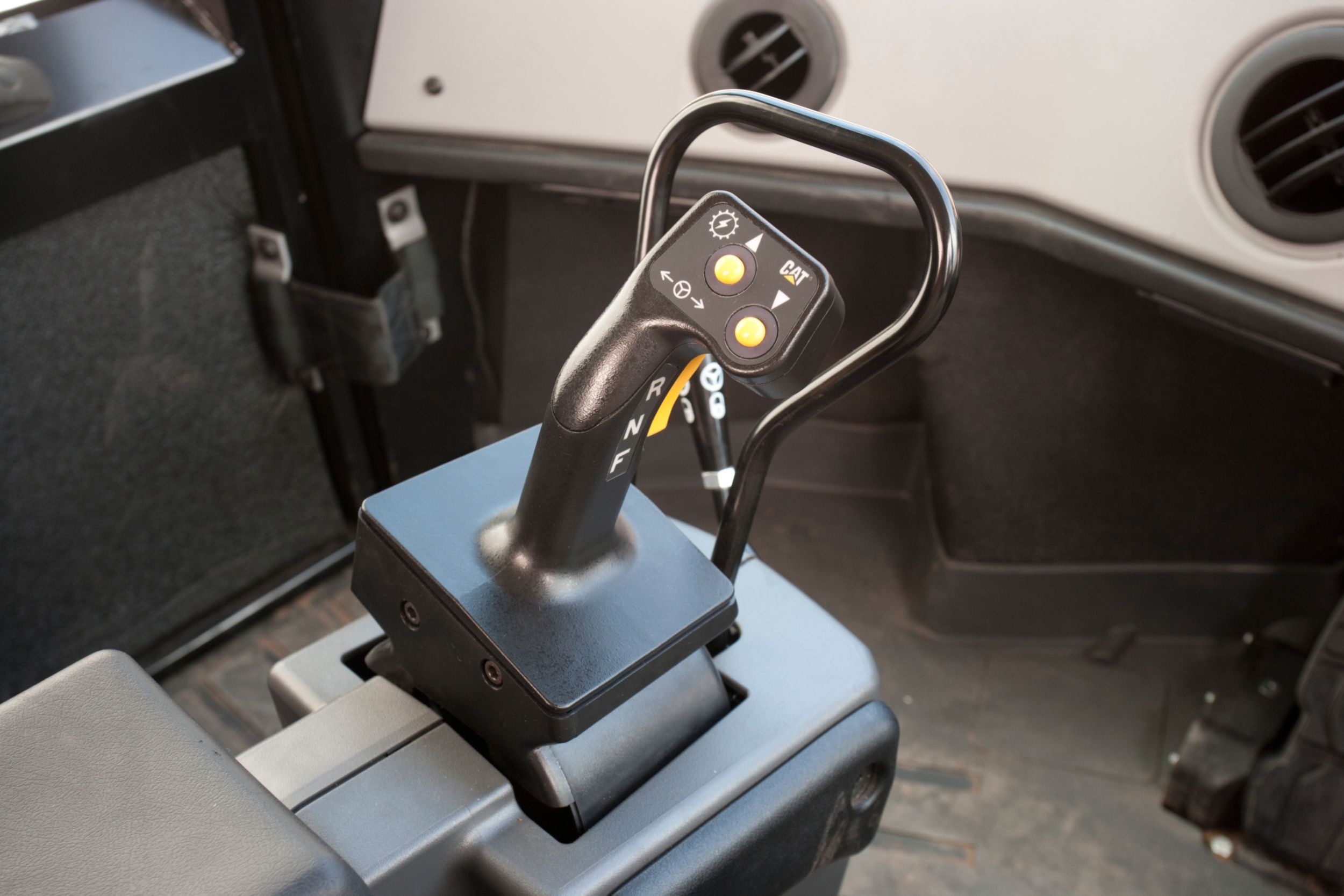 Steering and Transmission Integrated Control System (STIC™)
Experience maximum responsiveness and control with STIC that combines directional selection, gear selection and steering into a single lever.
Simple side-to-side motion turns machine right or left, minimizing operator movements.
Easy to operate finger controlled gear selection.
Smoother, faster cycles and less operator fatigue through the use of low effort integrated controls.
Cat Planetary Powershift Transmission
Building your success begins with a best-in-class transmission designed specifically for mining applications.
Consistent, smooth shifting and efficiency through integrated electronic controls that utilize Advanced Productivity Electronic Control Strategy (APECS).
Long life and reliability through heat treat gear and metallurgy.
Four forward and three reverse speeds to match your application.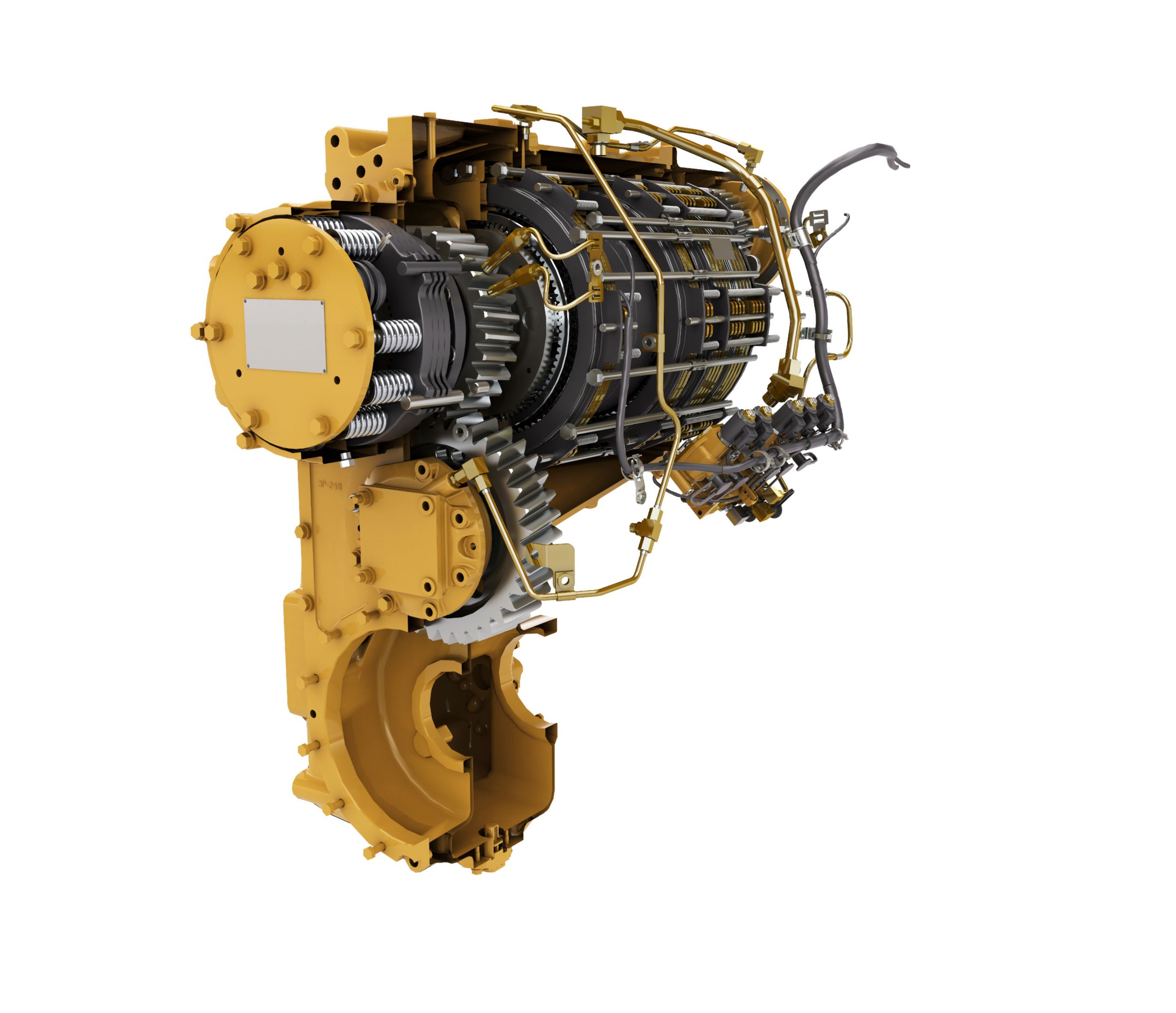 Cat C18 Engine
Durability and efficiency at the heart of your 834K comes from the Cat C18 Engine. Optimum performance is built in through the use of a 6 cylinder, four-stroke design.
Optimized performance and quick engine response with an electronic control module.
Reliable efficiency with complete control over injection timing, duration and pressure with Mechanically Actuated Electronic Unit Injection (MEUI™).
Extended engine life and improved fuel efficiency with reduced rated speed.
Designed to meet U.S. EPA Tier 4 Final/EU Stage IV Technology, Tier 3 Equivalent, Tier 2 Equivalent emission standards.
Your operators can work more efficiently and stay comfortable with our customer-inspired cab features.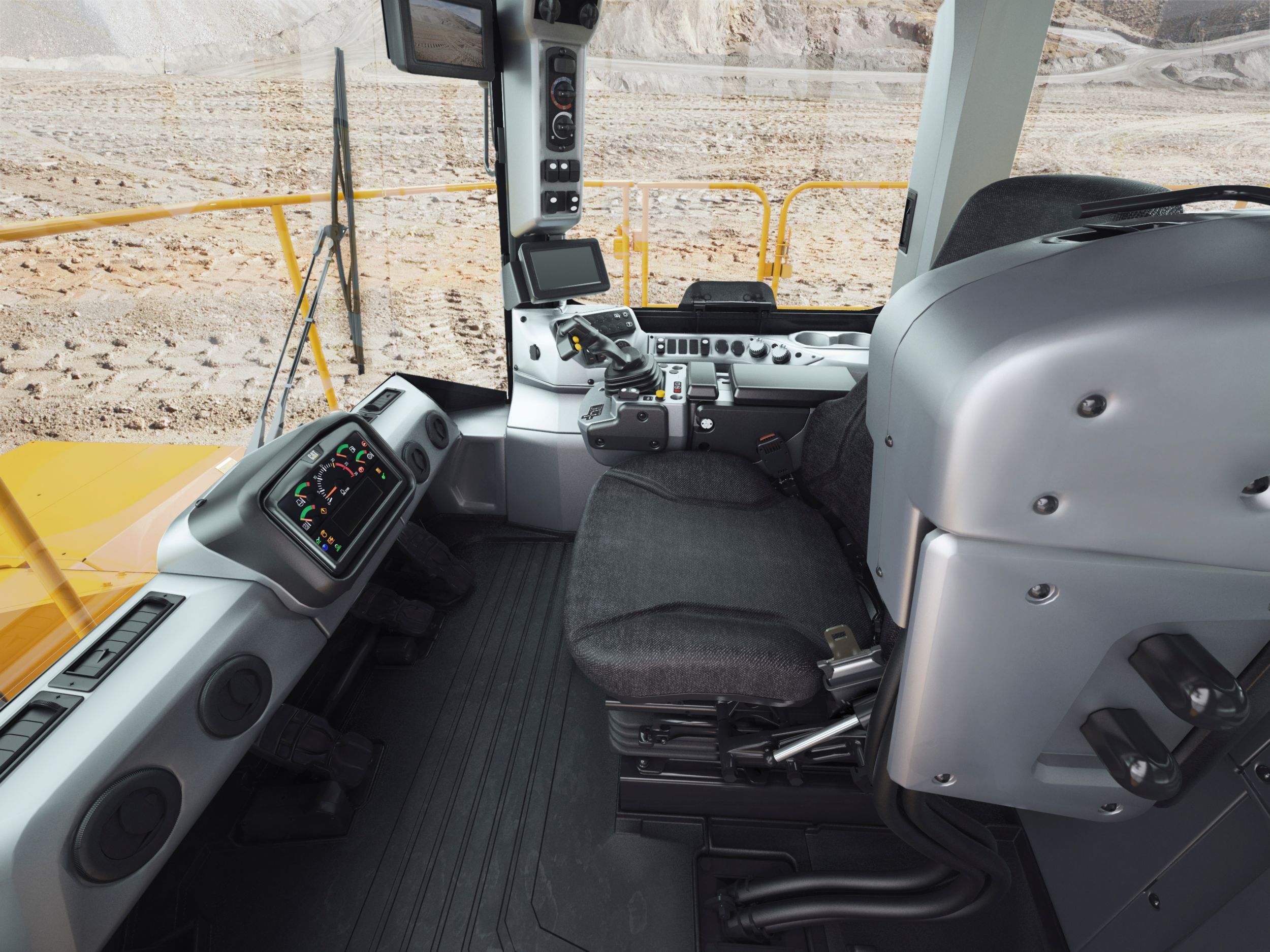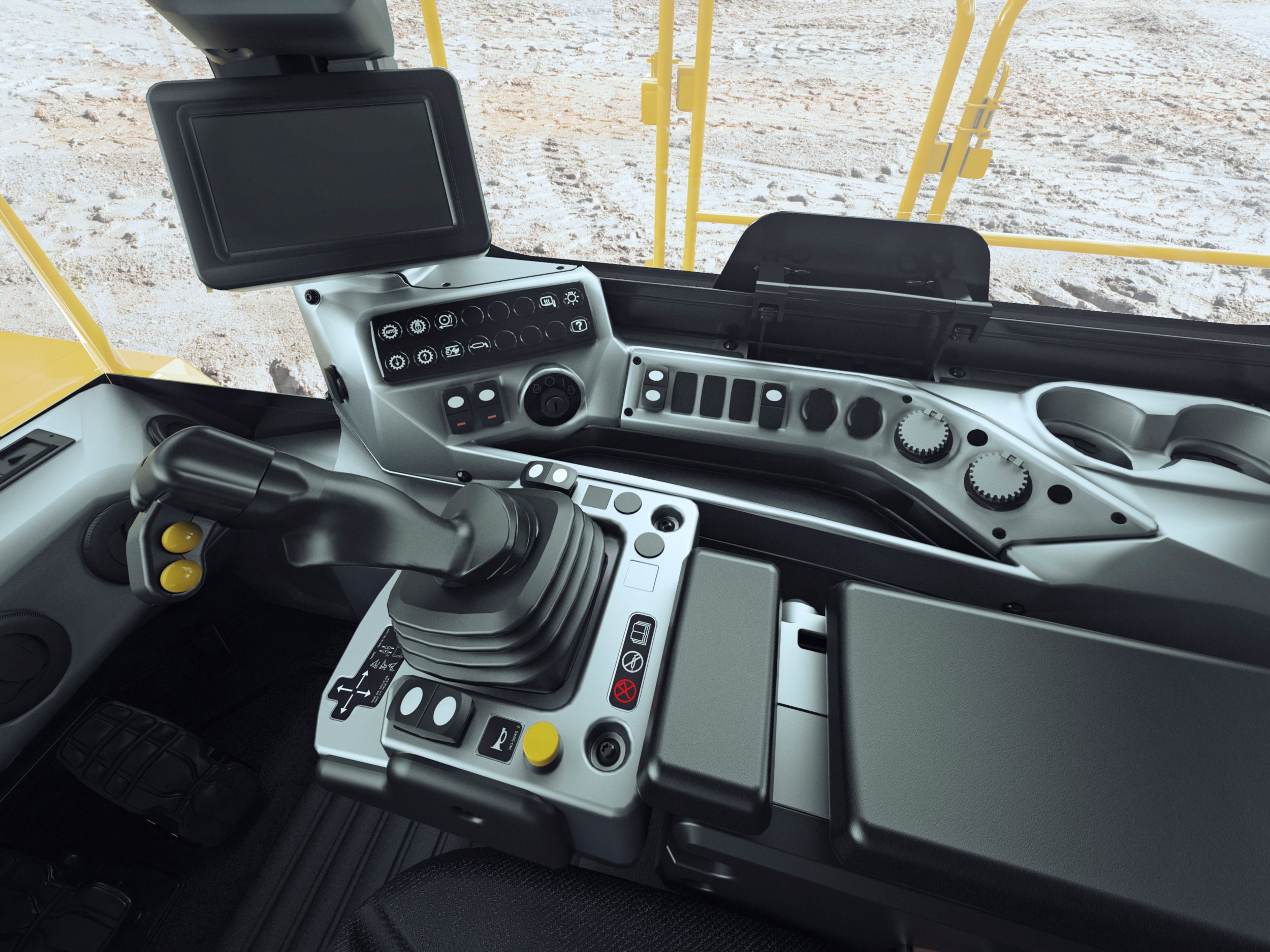 Control Panel
Ergonomic placement of switches and Information display keep your operators comfortable all day every day.
Large backlit membrane switches feature LED activation indicators.
Switches feature ISO symbols for quick function identification.
Two position rocker switch activates the electro hydraulic park brake.
Environment
Your operator's productivity is enhanced with our clean, comfortable cab environment.
Experience reduced vibrations from isolation cab mounts and seat air suspension.
Maintain desired cab temperature with automatic temperature controls.
Pressurized cab with filtered air.
Sound level reduced to a quiet 71 dB(A).
Convenient floor storage tray/lunch box.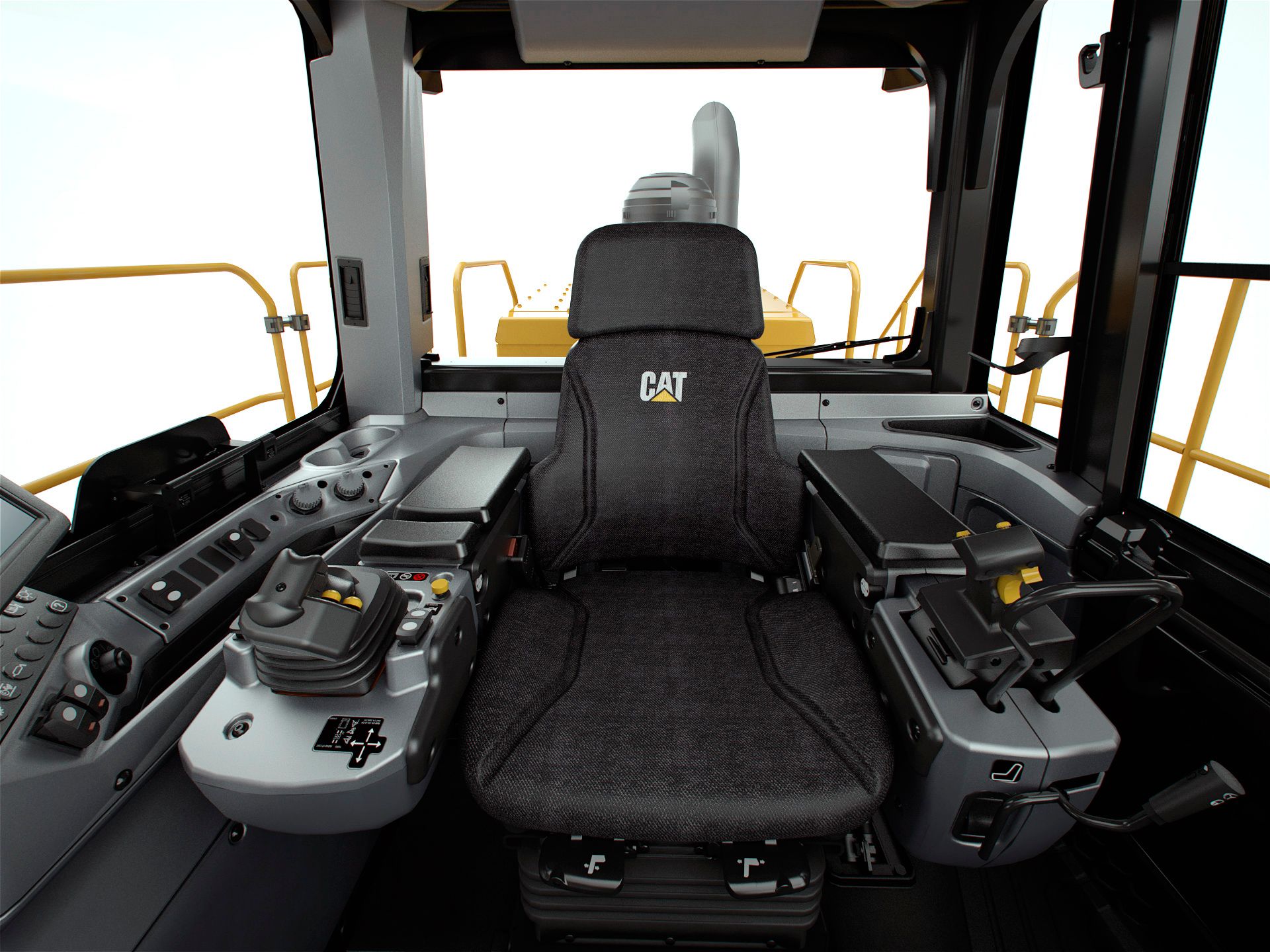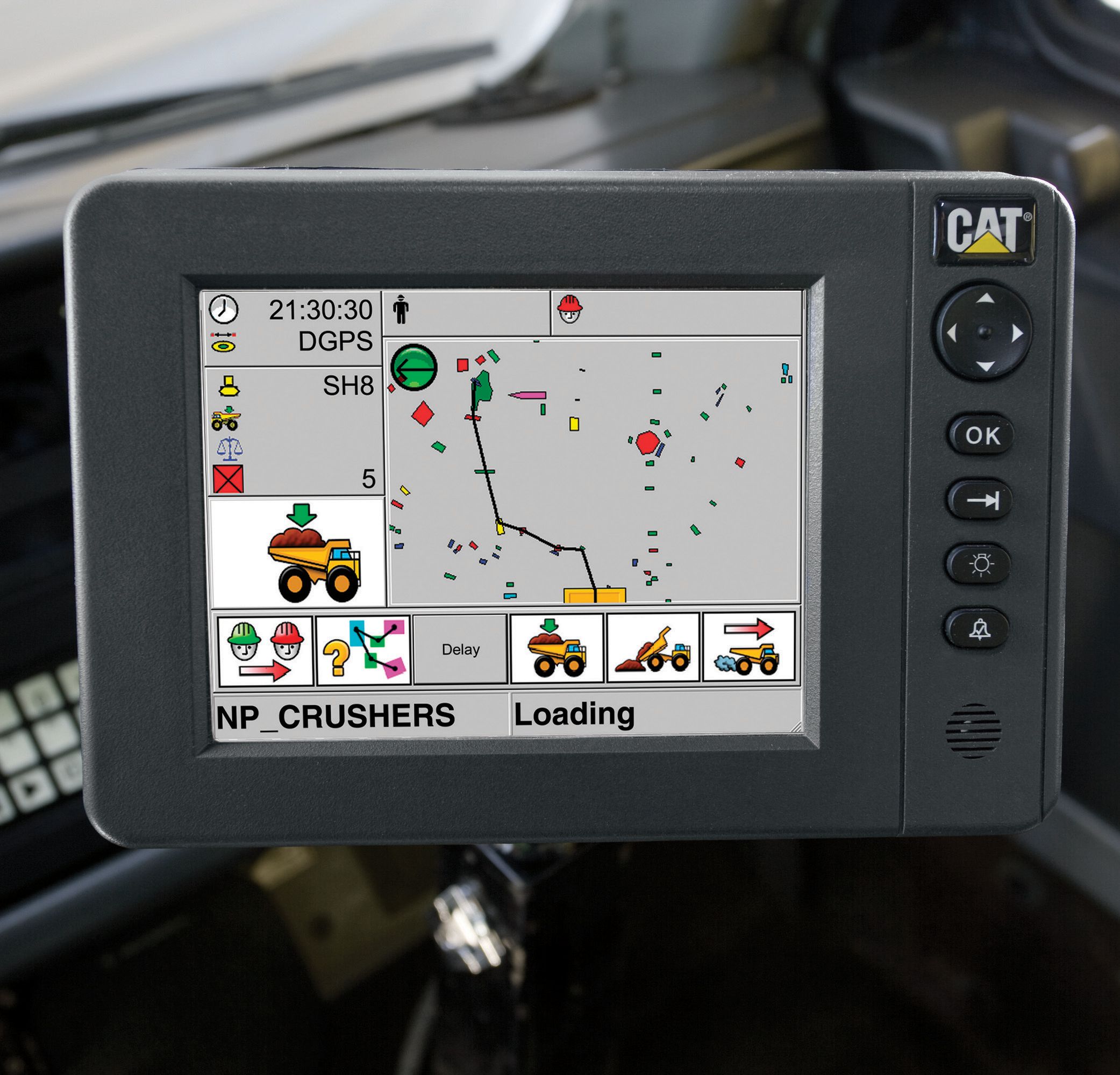 Technology Solutions
The 834K electronic systems have been completely integrated to function as one machine. This integration creates a smart machine and more informed operator, maximizing the productivity of both.
Terrain for Loading
Terrain with your 834K enables high-precision management of loading operations through the use of guidance technology. It increases 834K productivity and provides you real-time feedback for improved efficiency.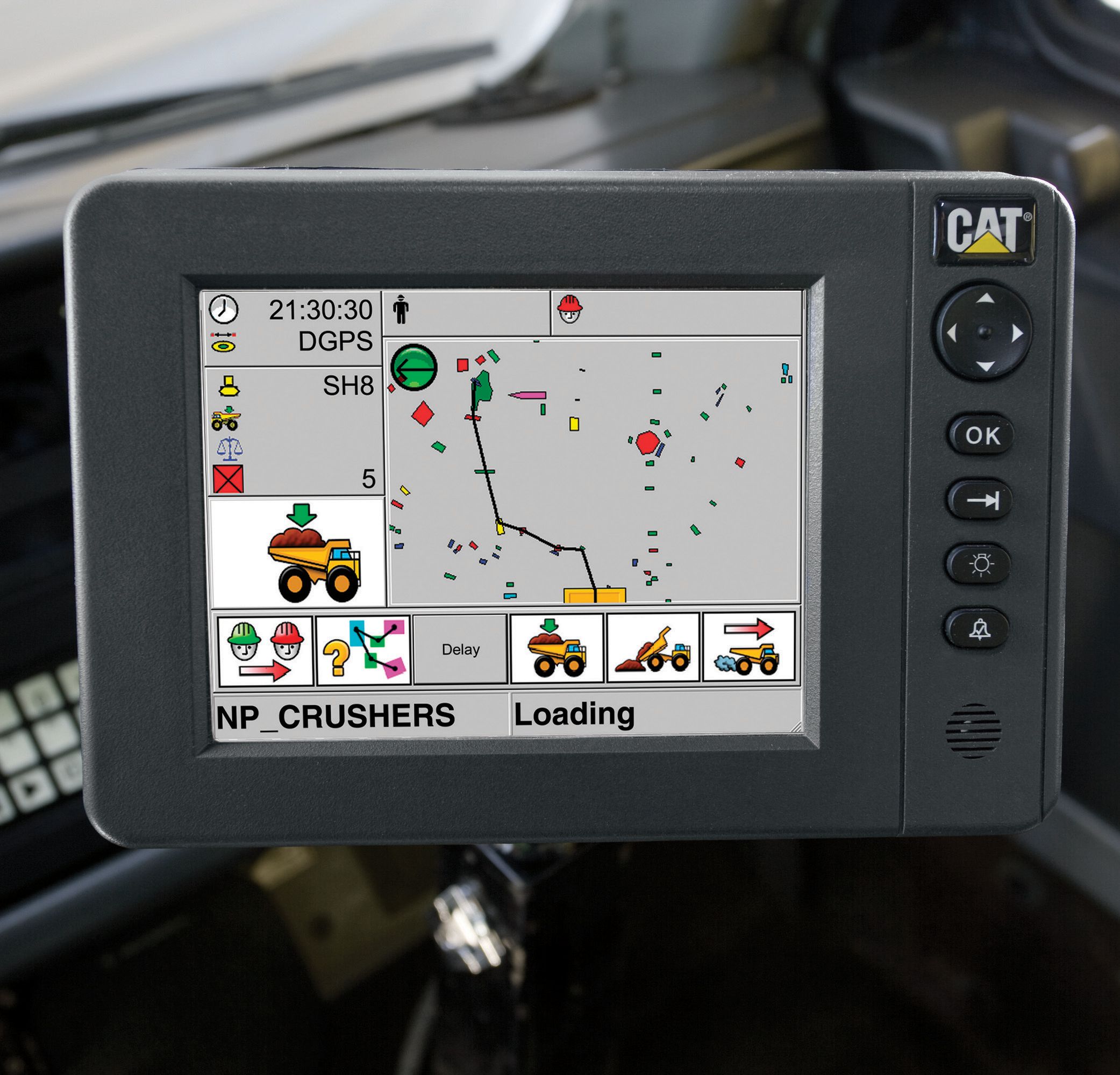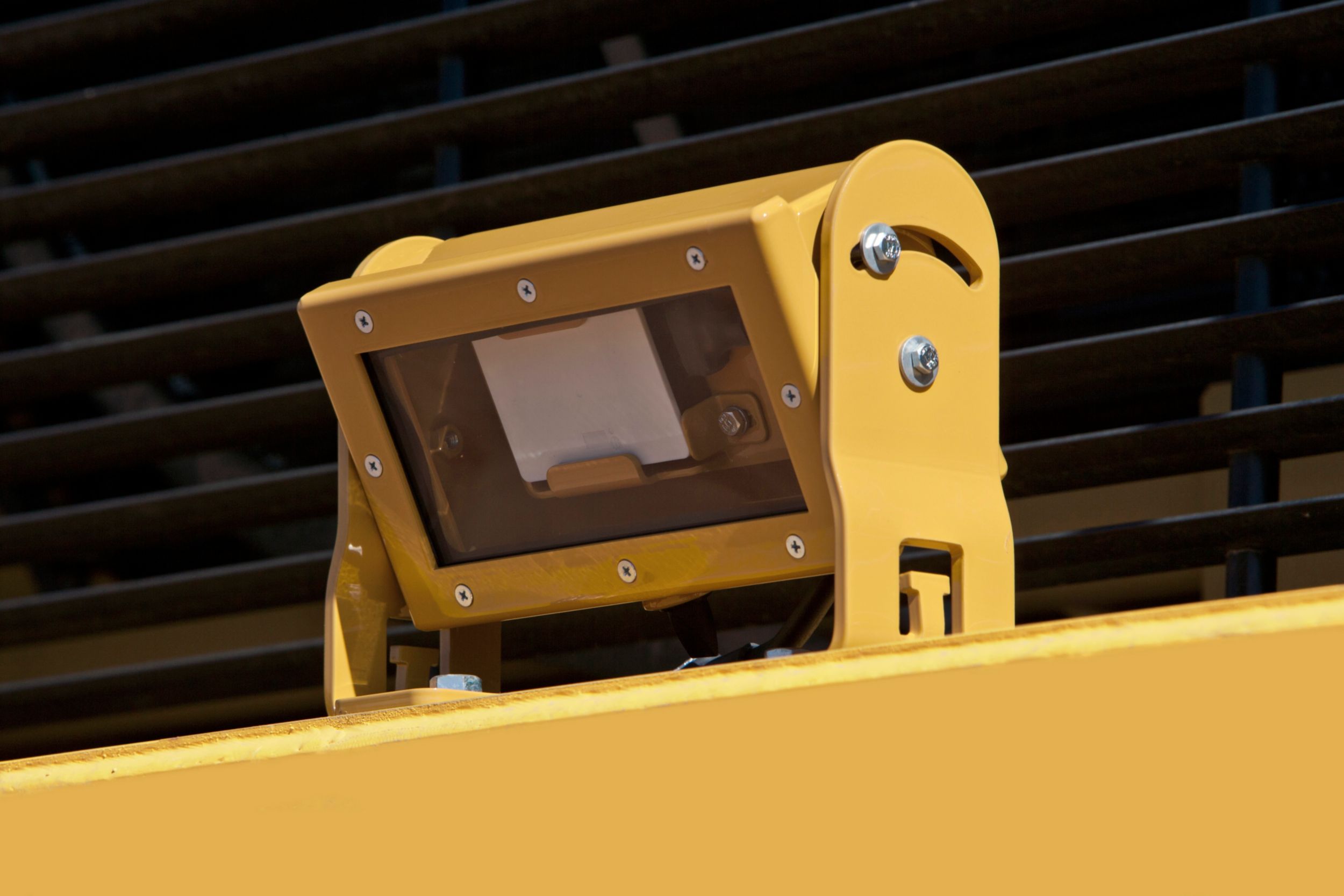 Detect
Detect helps increase operator awareness, enhancing safety at your operation. It includes a range of capabilities designed to assist the operator with areas of limited visibility around fixed and mobile equipment.
Safety
We are constantly introducing features on our machines in an effort to enhance safety for the operator.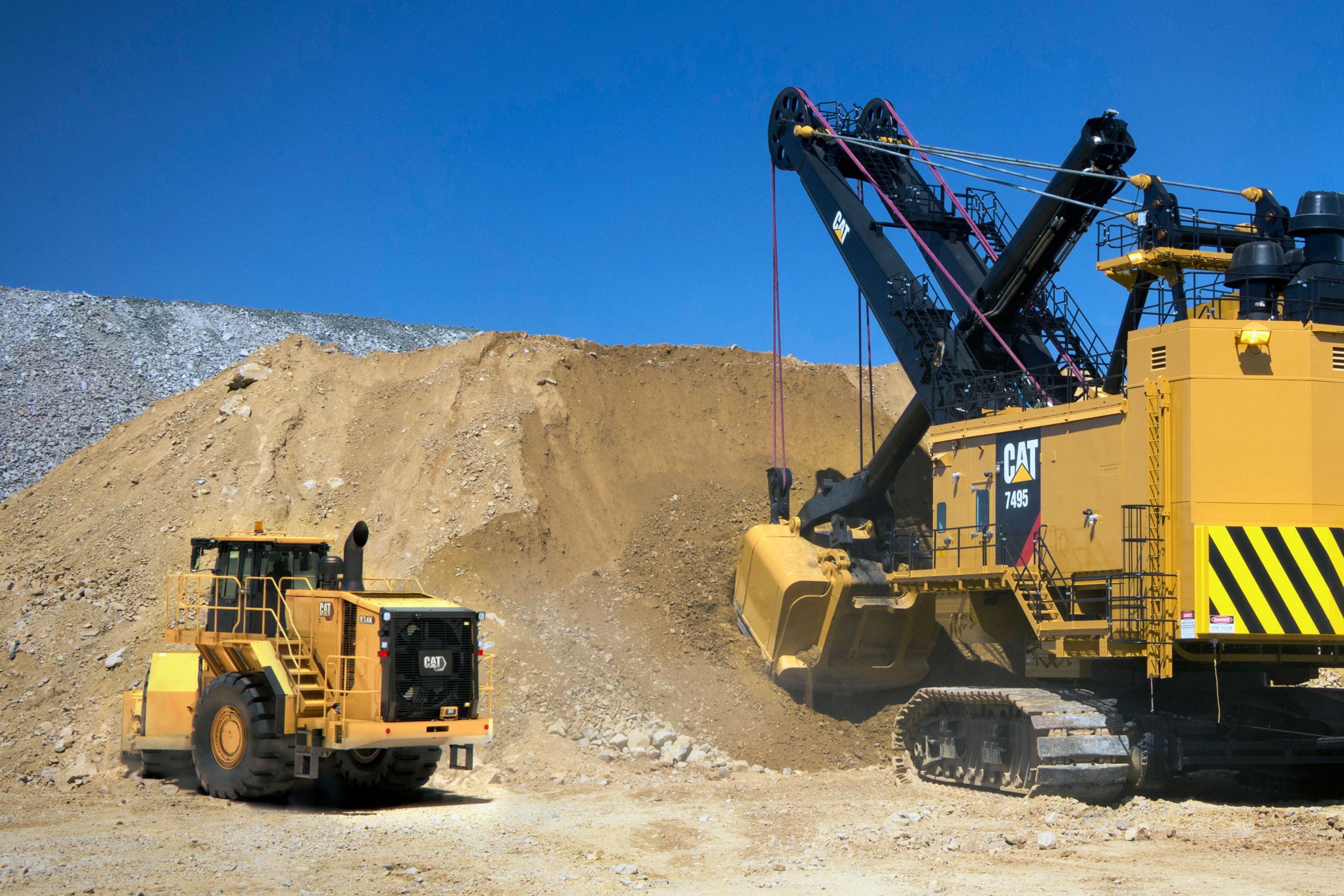 Sustainability
Sustainability is designed and built into our 834K's features.
Engine Idle Shutdown and Auto Idle Kickdown can help you save fuel by avoiding unnecessary idling.
Reduce waste generation with our maintenance free batteries.
The 834K is built for multiple lives. To assist with maximizing machine life, Caterpillar provides a number of sustainable options such as our Reman and Certified Rebuild programs. In these programs, reused or remanufactured components can deliver cost savings of 40 to 70 percent, which lowers operating cost.
Caterpillar offers retrofit packages to bring new features to older machines, maximizing your resource. And, when you go through the Cat Certified Rebuild program, these retrofit kits are part of the rebuild process.
Universal Blade
The universal blade (11.1 m3/14.7 yd3) is designed to move large loads over long distances in mining applications.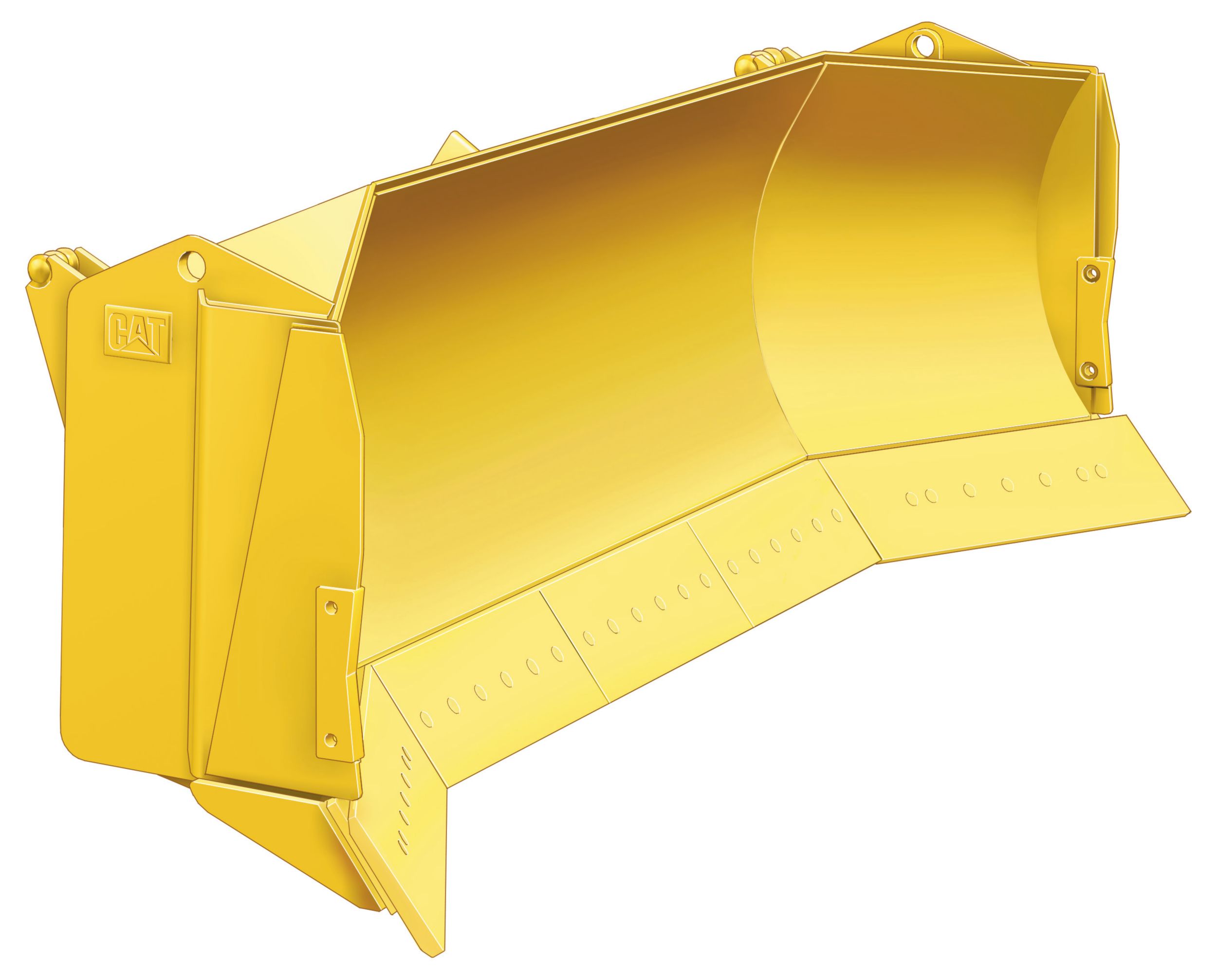 Semi-Universal Blade
The characteristics of the straight and universal blades are combined into the semi-universal blade (10.1 m3/13.3 yd3). It provides increased capacity with the addition of short wings which include only the dozer end bits without sacrificing spreading characteristics of straight blades.
Coal Blade
The coal blade (22.2 m3/29 yd3) is designed for precise and productive dozing while helping to retain load control with increased capacity for lighter materials. Wing angles help retain the load while dozing. This blade is available from Cat Work Tool and Services (CWTS).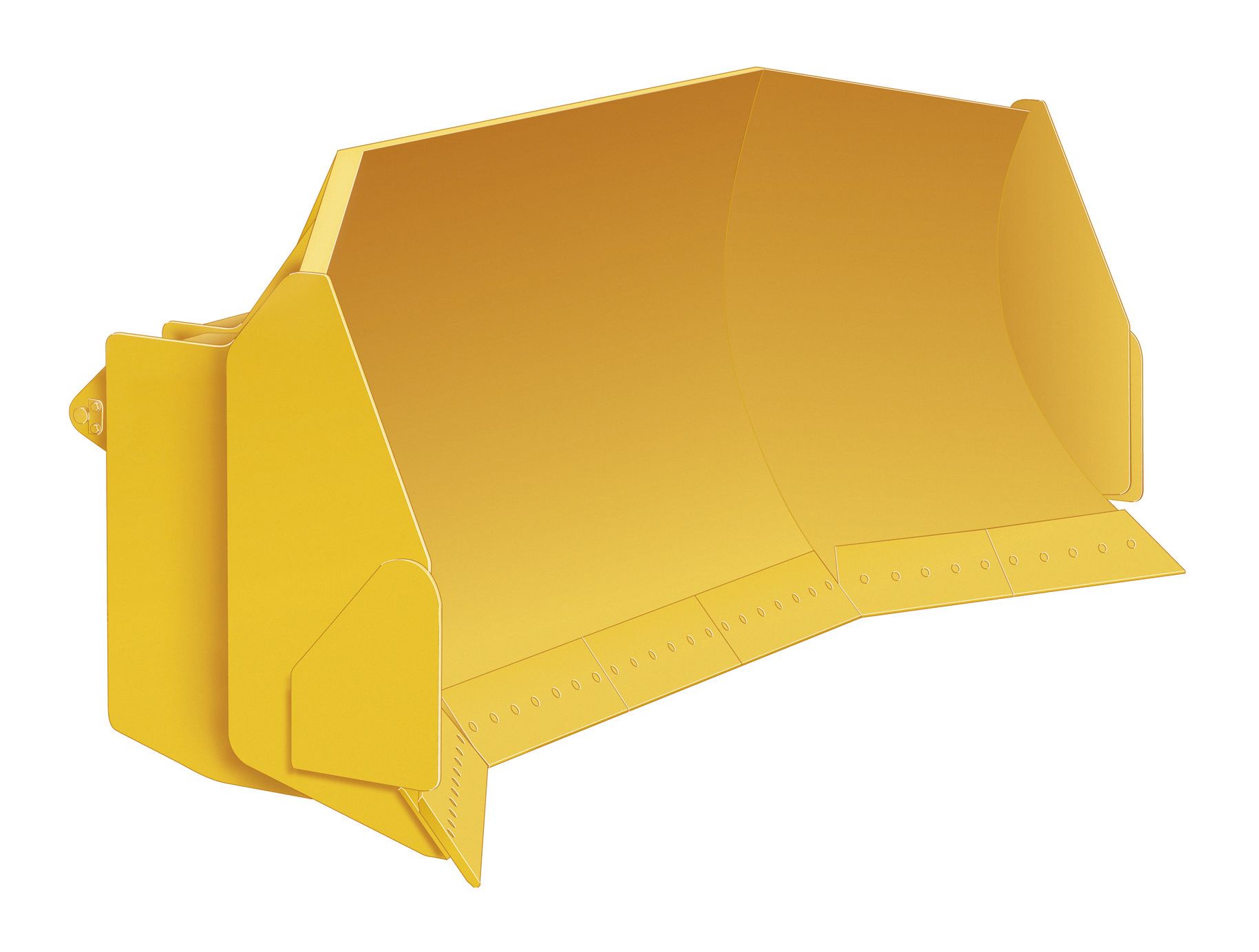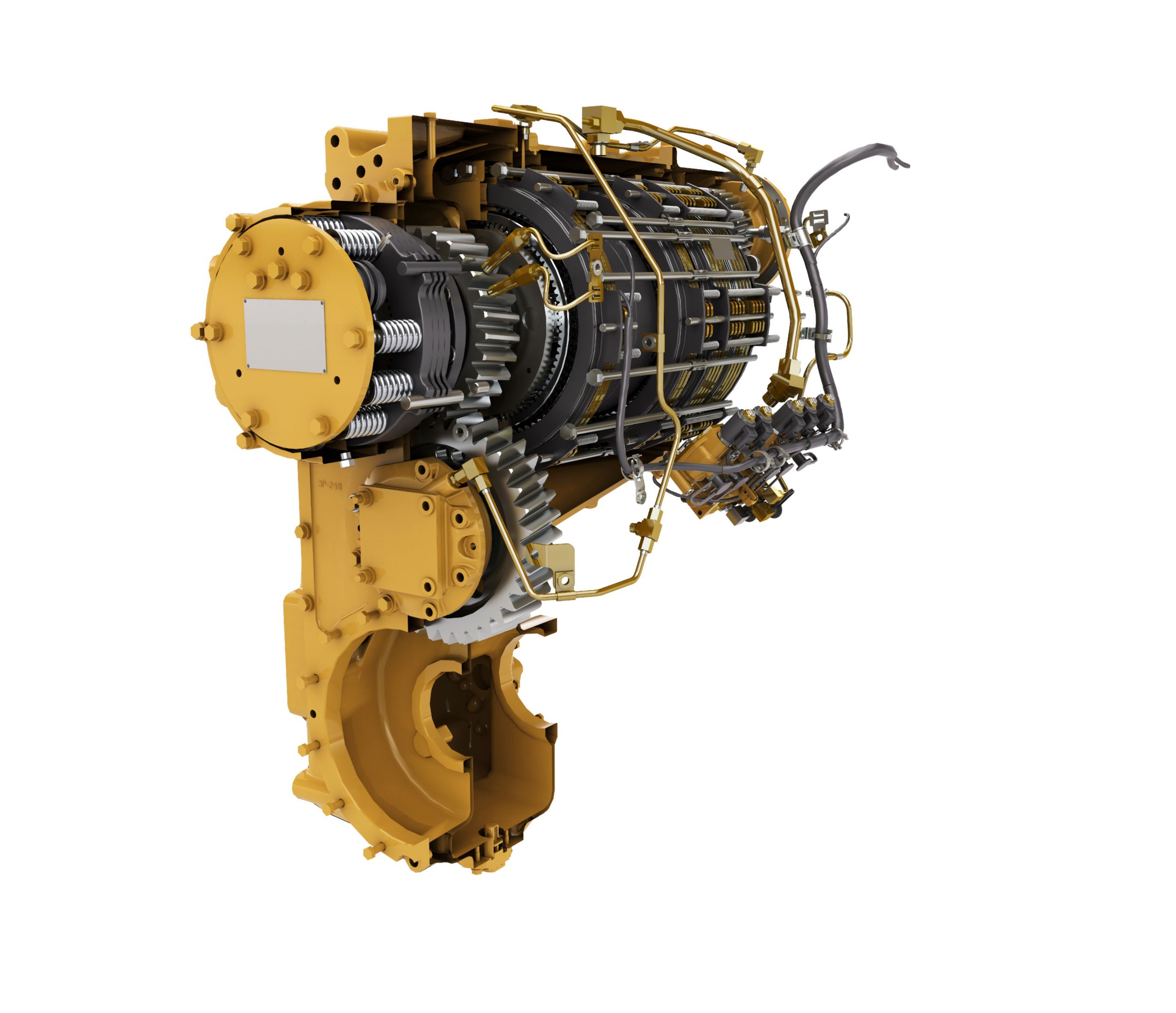 Operating Costs
The 834K has several features to achieve greater fuel efficiency:
Positive Flow Control Hydraulics - Provides only the hydraulic flow required by the implement and steering systems for improved fuel efficiency and greater rimpull.
Engine - Advanced engine controls maximizes power and efficiency.
Engine Idle Shutdown - Automatic engine and electrical system shutdown conserves fuel.
Lock-up Torque Converter - Transfers more power to the ground and optimizes fuel efficiency in all applications.
Advanced Productivity Electronic Control Strategy (APECS) - All new APECS transmission controls provides greater momentum on grades and fuel savings by carrying that momentum through the shift points. Machine configuration, operator technique, and job site layout can impact fuel consumption.
Machine Configuration - Select the correct work tool and tire type based on machine application. Ensure proper inflation pressures.
Idle - Set the parking brake to engage Engine Idle Management System.
We can help you succeed by ensuring your 834K has design features to reduce your downtime.
Safe and convenient service with ground level or platform access and grouped service points.
Swing-out doors on both sides of the engine compartment provide easy access to important daily service checks.
Ecology drains for ease of service and prevention of spilling potential environmental contaminants.
Reduce downtime with VIMS system notifications so your operators and technicians can resolve any problems before failure.
Ground level access to transmission control valves.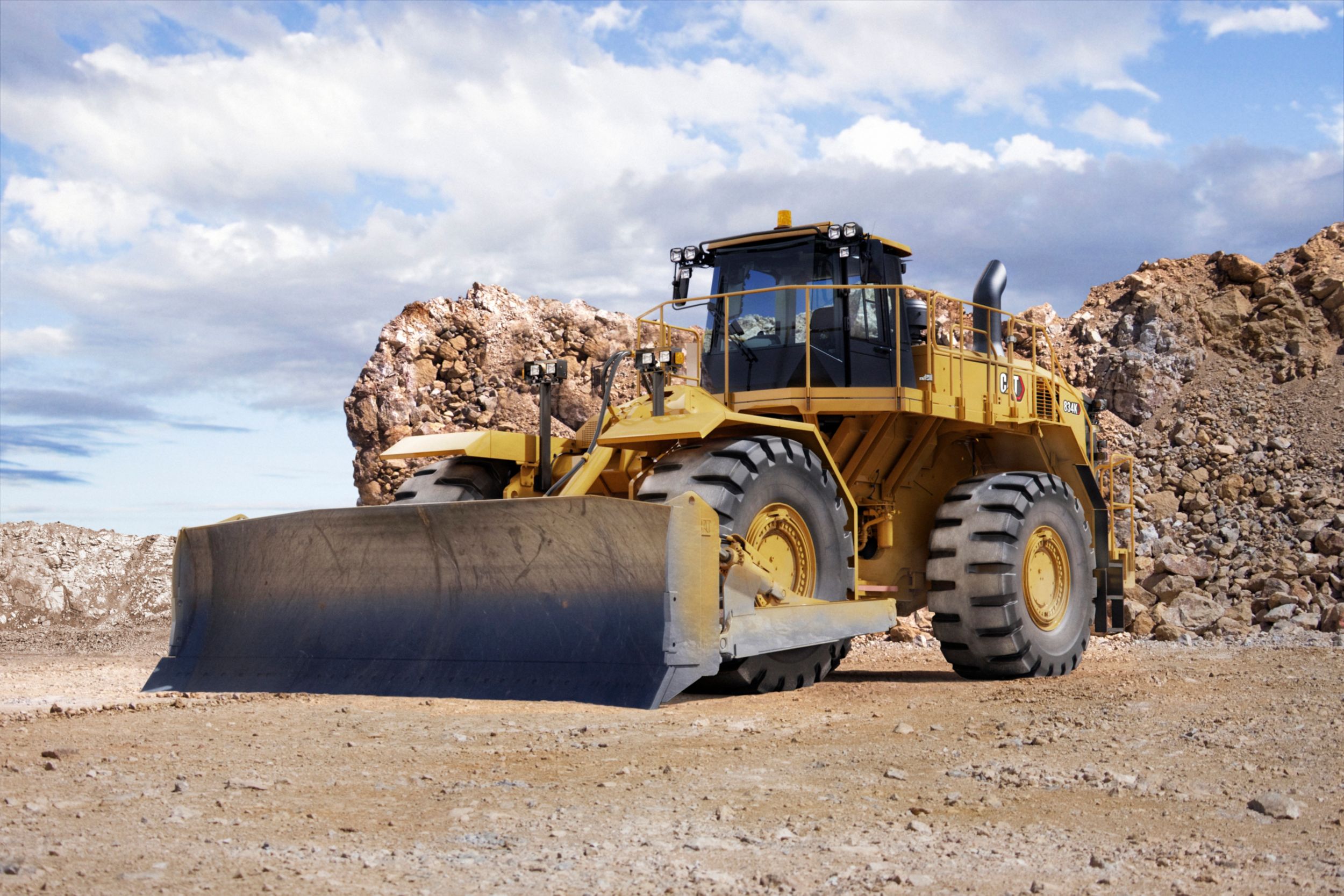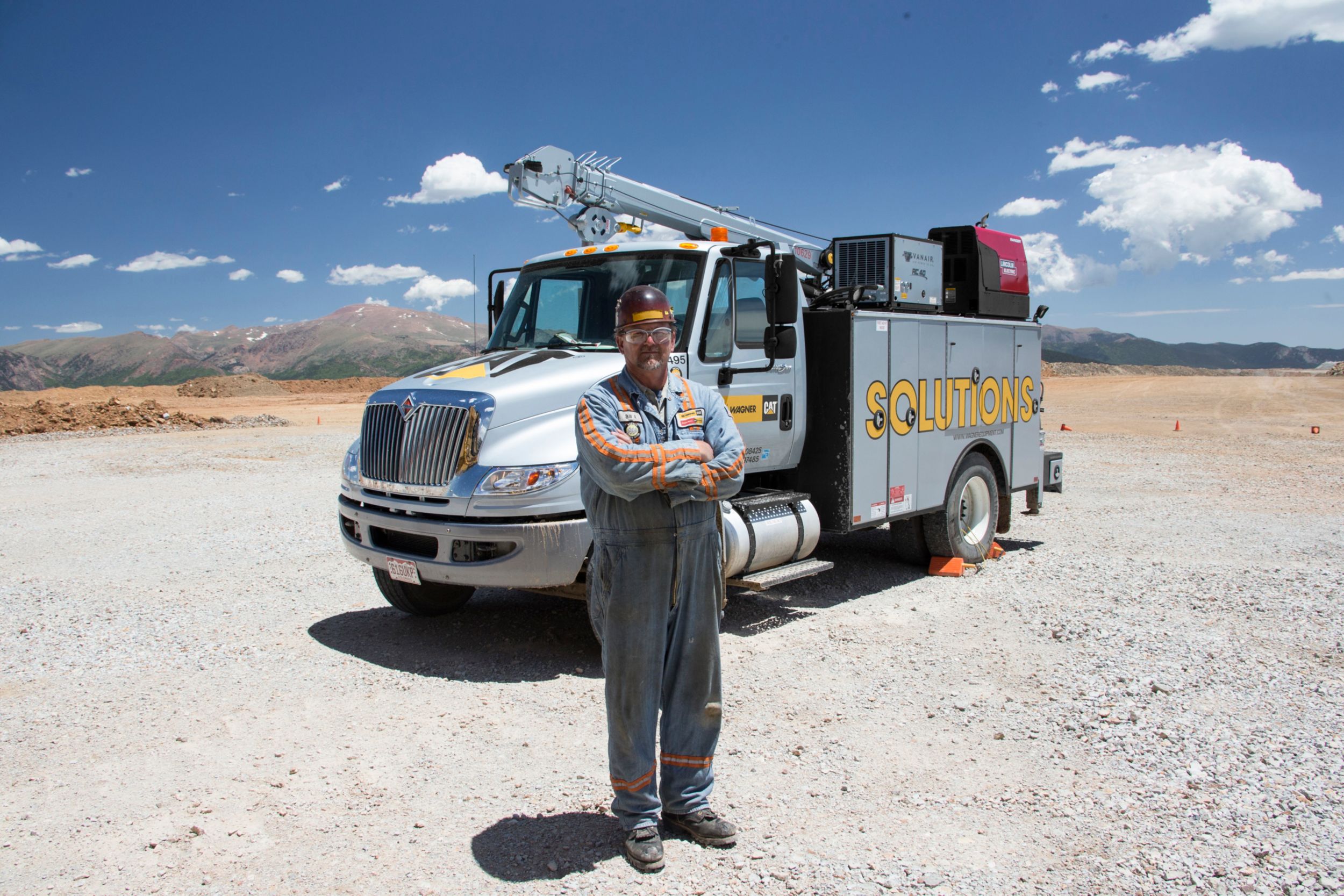 Legendary Cat Dealer Support
A valued partner, your Cat dealer is available whenever you need them.
Preventive maintenance programs and guaranteed maintenance contracts.
Best-in-class parts availability.
Improve your efficiency with operator training.
Genuine Cat Remanufactured parts.
Features
Improved Hydraulic Efficiency

New flow sharing implement and steering variable displacement load sensing piston pumps.
Hydraulic flow now on demand, for improved fuel efficiency.

Robust Structures

Your bottom line is improved by highly durable structures that achieve multiple life cycles and withstand the toughest conditions.

Full box-section rear frame resists torsional shock and twisting forces.
Heavy-duty steering cylinder mounts efficiently transmit steering loads into the frame.
Axle mounting has been optimized for increased structural integrity.
Lower hitch pin, frame plate, and bearing size have been increased for longer life.

Impeller Clutch Torque Converter (ICTC) and Rimpull Control System (RCS)

Lower your operating costs utilizing advanced ICTC and RCS for modulated rimpull.

Reduce tire slippage and wear by modulating rimpull from 100 to 25 percent while depressing left pedal. After 25 percent rimpull is achieved the left pedal applies the brake.
Reduce the potential for wheel slippage without reducing hydraulic efficiency with RCS.
Improve fuel efficiency in certain applications with our lock-up clutch torque converter providing direct drive.

Entry and Exit

Enter and exit the cab easily and safely with these newly designed, ergonomic features.

Fold up STIC steer/armrest.
Reduced angles on access stairways.
Standard stairway lighting.

Cat Comfort Series III Seat

Enhance comfort and reduce operator fatigue with Cat Comfort Series III seat.

Mid back design and extra thick, contoured cushions.
Air suspension system.
Easy-to-reach seat levers and controls for six way adjustments.
Seat-mounted implement pod and STIC steer that moves with the seat.
76 mm (3 in) wide retractable seat belt.

Cat Product Link™

Cat Product link allows remote monitoring of equipment to improve overall fleet management effectiveness. Events and diagnostic codes, as well as hours, fuel, idle time and other information are transmitted to a secure web based application, VisionLink™. VisionLink includes powerful tools to convey information to users and dealers, including mapping, working and idle time, fuel level and more.

VIMS™ 3G

We have worked hard to help our customers and operators perform at their best through our Vital Information Management System (VIMS 3G).

Easy-to-view graphical information display features a large touch screen interface.
Intuitive operation and easy navigation with our enhanced user interface.
Decrease service time by keeping operators informed about machine system malfunction or operation.

Cat Minestar System

Cat MineStar System is the industry's broadest suite of integrated mine operations and mobile equipment management technologies, configurable to suit your operation's needs. Its capability sets - Fleet, Terrain, Detect, Health and Command - contain a range of technologies that let you manage everything from fleet assignment and condition monitoring to remote and autonomous control. The 834K can take advantage of many of these advanced technologies, some of which are standard out of the factory.

Fleet

Fleet provides comprehensive, real-time machine tracking, assignment and productivity management, giving you a comprehensive overview of all operations from anywhere in the world.
Health

Health delivers critical event-based machine condition and operating data for your entire fleet. It includes comprehensive equipment health and asset monitoring capabilities, with a wide range of diagnostic, analytic and reporting tools.

Machine Access

Left and right hand stairs with 45 degree angle enhance safety for operators getting on and off the 834K.
Continuous walkway with non-skid surfaces are designed into the service areas.
Maintain three points of contact at all times through ground level or platform accessible service areas.

Visibility

Optional heated mirrors ensure enhanced visibility for safe operation.
Standard Cat Vision or optional Cat Detect with radar increase operator awareness around the machine.
Optional HID or LED lights provide excellent workspace visibility.
Optional cab mounted LED warning beacons.

Operator Environment

Reduced vibrations to the operator with isolated cab mounts and seat mounted implement and steering controls.
Low interior sound levels.
Pressurized cab with filtered air.
Standard 76 mm (3 in) seat belts on the operator seat.

Cat Blades

Cat blades are resilient, durable and designed with excellent dozing and rolling characteristics.

Capacities and widths are set to achieve increased productivity.
Spreading design allows for spreading of cover material, as well as dozing of heavier loads.

Straight Blade

The straight blade (7.9 m3/10.3 yd3) is designed for production dozing in stockpile material and general earthmoving.

Assemblies

The straight, semi-universal and universal blades consists of the blade, push arms, hydraulic lift, tip and tilt cylinders, trunnion mounting, stabilizer and hydraulic line guards.

Other Available Options

See your Cat dealer for blade options such as coal and wood scoop from CWTS and Custom Products.
Standard Equipment
Optional Equipment
Specs
Docs
Specs
Long Name:
834K Wheel Dozer
Net Power
496 HP / 370 kW
Displacement
1105 in³ / 18.1 l
Rated Speed
1900 r/min / 1900 r/min
Net - SAE J1349
496 HP / 370 kW
Peak Power Speed
1500 r/min / 1500 r/min
Peak Torque - 1,300 rpm
2092 lb/ft / 2836 N·m
Gross - SAE J1349
562 HP / 419 kW
Emissions
U.S. EPA Tier 4 Final/EU Stage IV Technology, Tier 3 Equivalent, Tier 2 Equivalent
Direct Drive - Forward 2
7.7 mile/h / 12.4 km/h
Direct Drive - Forward 3
13.7 mile/h / 22.1 km/h
Direct Drive - Reverse 1
4.5 mile/h / 7.2 km/h
Direct Drive - Reverse 2
8.1 mile/h / 13 km/h
Direct Drive - Reverse 3
14.3 mile/h / 23 km/h
Forward - 3
12.6 mile/h / 20.3 km/h
Direct Drive - Forward 1
Lock-up disabled
Transmission Type
Cat planetary power shift
Forward - 2
7.2 mile/h / 11.6 km/h
Forward - 4
22 mile/h / 35.4 km/h
Reverse - 1
4.2 mile/h / 6.8 km/h
Forward - 1
4.2 mile/h / 6.8 km/h
Reverse - 2
7.6 mile/h / 12.2 km/h
Reverse - 3
13.3 mile/h / 21.4 km/h
Direct Drive - Forward 4
23.9 mile/h / 38.5 km/h
Operating Weight
105271 lb / 47750 kg
Service Refill Capacities
Cooling System
31.7 gal (US) / 120 l
Crankcase
15.9 gal (US) / 60 l
Transmission
31.7 gal (US) / 120 l
Differential - Final Drives - Front
49.1 gal (US) / 186 l
Differential - Final Drives - Rear
49.1 gal (US) / 186 l
Hydraulic System - Tank Only
37 gal (US) / 140 l
Diesel Exhaust Fluid Tank
8.7 gal (US) / 33 l
Hydraulic System Factory Fill
63.4 gal (US) / 240 l
Fuel Tank
209.5 gal (US) / 793 l
Blade Capacities
7,9 – 22,2 m3 (10,3 – 29,0 yd3)
Operating Weight
105271 lb / 47750 kg
Interior Sound Level - Standard
72 dB(A) / 72 dB(A)
Exterior Sound Level - Standard
111 dB(A) / 111 dB(A)
Exterior Sound Level - Suppression
109 dB(A) / 109 dB(A)
Interior Sound Level - Suppression
71 dB(A) / 71 dB(A)
Length - Front of Tire
28.4 ft / 8715 mm
Centerline of Front Axle to Hitch
7.5 ft / 2275 mm
Length - Straight Blade on Ground
32.6 ft / 9927 mm
Wheel Base
14.9 ft / 4550 mm
Ground Clearance
1.7 ft / 531 mm
Centerline of Rear Axle to Edge of Bumper
10.5 ft / 3187 mm
Height - Top of Exhaust Stack
15.9 ft / 4835 mm
Height - Top of Hood
10.9 ft / 3334 mm
Ground Clearance - Bumper
3.1 ft / 933 mm
Length - Universal Blade on Ground
34.4 ft / 10470 mm
Height - Top of Cab
13.7 ft / 4184 mm
Height - Top of Air Cleaner
12.8 ft / 3895 mm
Blade Capacities
7,9-22,2 m3 (10,3-29,0 yd.3)
Hydraulic System - Lift/Tilt
Pilot Maximum Flow
13.7 gal/min / 52 l/min
Relief Valve Setting - Lift/Tilt
4641 psi / 32000 kPa
Cylinders, Double Acting - Left and Right Tilt, Bore and Stroke
140 mm × 230 mm (5.5 in × 9.1 in)
Pilot Relief Valve Setting
580 psi / 4000 kPa
Maximum Flow at 1,900 rpm
153 gal/min / 582 l/min
Lift/Tilt System - Circuit
Pilot operated LS valve with EH
Lift/Tilt System
Variable displacement piston
Cylinders, Double Acting - Lift, Bore and Stroke
139.75 mm × 1021 mm (5.5 in × 40.2 in)
Pilot System
Variable displacement piston
Hydraulic System - Steering
Maximum Flow
65.8 gal/min / 250 l/min
Steering System - Pump
Piston, variable displacement
Relief Valve Setting - Steering
3495 psi / 24100 kPa
Steering Cycle Times - High Idle
3.1 s / 3.1 s
Steering Cycle Times - Low Idle
5.7 s / 5.7 s
Steering System - Circuit
Pilot, load sensing
Total Steering Angle
86 ° / 86 °
SEE HOW 834K COMPARES AGAINST FREQUENTLY COMPARED PRODUCTS.
Wheel Dozers
834K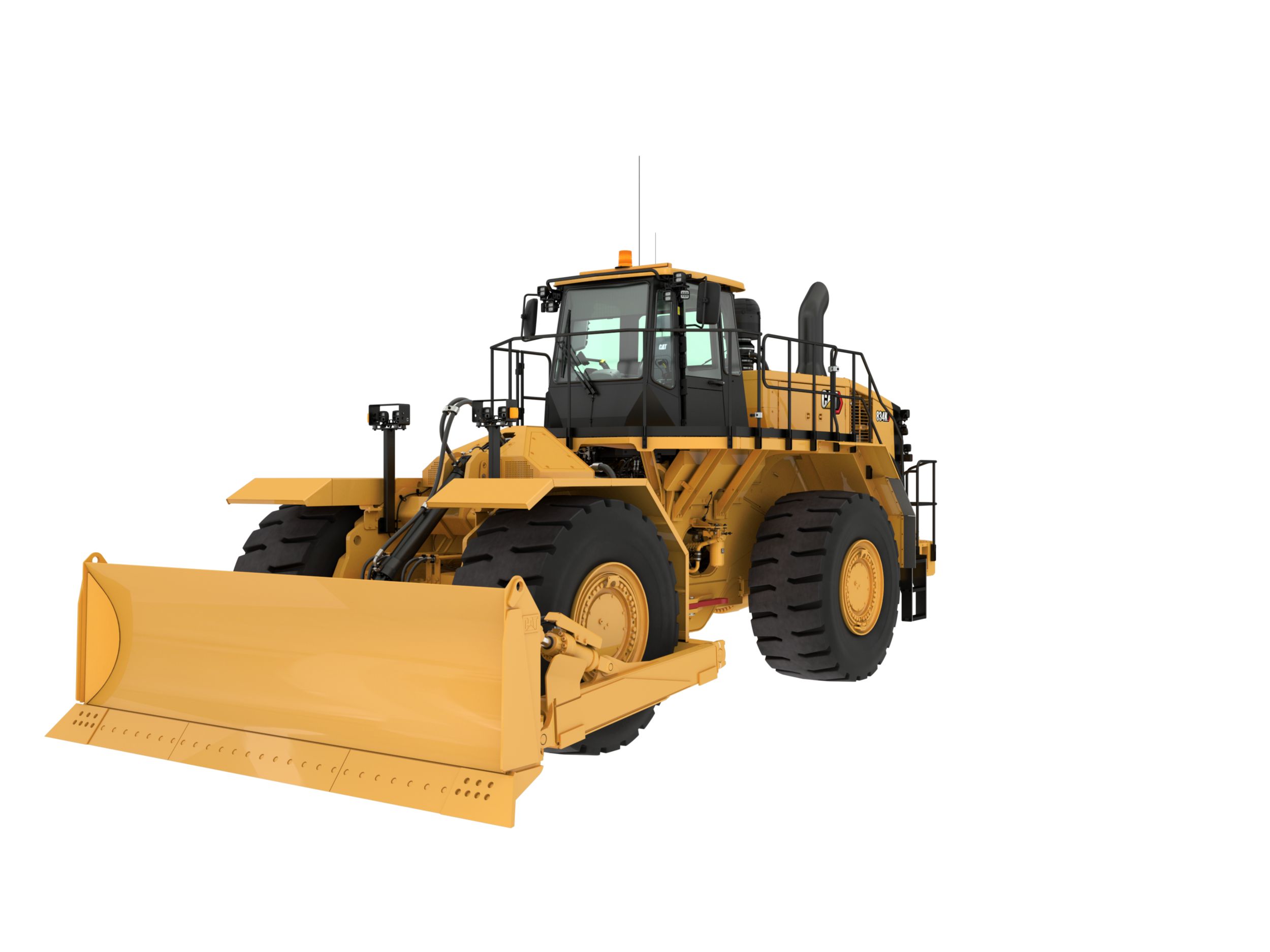 Brand

Caterpillar

Status

Current

Engine Model

Cat® C18 

Bore

5.7 in / 145 mm

Stroke

7.2 in / 183 mm

Displacement

1105 in³ / 18.1 l

Torque Rise

52 % / 52 %

Rated Speed

1900 r/min / 1900 r/min

Peak Power Speed

1500 r/min / 1500 r/min

Peak Torque - 1,300 rpm

2092 lb/ft / 2836 N·m

Emissions

U.S. EPA Tier 4 Final/EU Stage IV Technology, Tier 3 Equivalent, Tier 2 Equivalent

Direct Drive - Forward 2

7.7 mile/h / 12.4 km/h

Direct Drive - Forward 3

13.7 mile/h / 22.1 km/h

Direct Drive - Reverse 1

4.5 mile/h / 7.2 km/h

Direct Drive - Reverse 2

8.1 mile/h / 13 km/h

Direct Drive - Reverse 3

14.3 mile/h / 23 km/h

Forward - 3

12.6 mile/h / 20.3 km/h

Direct Drive - Forward 1

Lock-up disabled

Transmission Type

Cat planetary power shift

Forward - 2

7.2 mile/h / 11.6 km/h

Forward - 4

22 mile/h / 35.4 km/h

Reverse - 1

4.2 mile/h / 6.8 km/h

Forward - 1

4.2 mile/h / 6.8 km/h

Reverse - 2

7.6 mile/h / 12.2 km/h

Reverse - 3

13.3 mile/h / 21.4 km/h

Direct Drive - Forward 4

23.9 mile/h / 38.5 km/h

Brakes

ISO 3450: 2011

Front

Fixed

Rear

Trunnion

Oscillation Angle

±13°

Operating Weight

105271 lb / 47750 kg

Cooling System

31.7 gal (US) / 120 l

Crankcase

15.9 gal (US) / 60 l

Transmission

31.7 gal (US) / 120 l

Differential - Final Drives - Front

49.1 gal (US) / 186 l

Differential - Final Drives - Rear

49.1 gal (US) / 186 l

Hydraulic System - Tank Only

37 gal (US) / 140 l

Hydraulic System Factory Fill

63.4 gal (US) / 240 l

Fuel Tank

209.5 gal (US) / 793 l

Length - Front of Tire

28.4 ft / 8715 mm

Centerline of Front Axle to Hitch

7.5 ft / 2275 mm

Wheel Base

14.9 ft / 4550 mm

Ground Clearance

1.7 ft / 531 mm

Centerline of Rear Axle to Edge of Bumper

10.5 ft / 3187 mm

Height - Top of Exhaust Stack

15.9 ft / 4835 mm

Height - Top of Hood

10.9 ft / 3334 mm

Height - Top of Cab

13.7 ft / 4184 mm

Height - Top of Air Cleaner

12.8 ft / 3895 mm

Pilot Maximum Flow

13.7 gal/min / 52 l/min

Relief Valve Setting - Lift/Tilt

4641 psi / 32000 kPa

Pilot Relief Valve Setting

580 psi / 4000 kPa

Maximum Flow at 1,900 rpm

153 gal/min / 582 l/min

Lift/Tilt System - Circuit

Pilot operated LS valve with EH

Lift/Tilt System

Variable displacement piston

Cylinders, Double Acting - Lift, Bore and Stroke

139.75 mm × 1021 mm (5.5 in × 40.2 in)

Pilot System

Variable displacement piston

Maximum Flow

65.8 gal/min / 250 l/min

Steering System - Pump

Piston, variable displacement

Relief Valve Setting - Steering

3495 psi / 24100 kPa

Steering Cycle Times - High Idle

3.1 s / 3.1 s

Steering Cycle Times - Low Idle

5.7 s / 5.7 s

Steering System - Circuit

Pilot, load sensing

Total Steering Angle

86 ° / 86 °
Wheel Dozers
834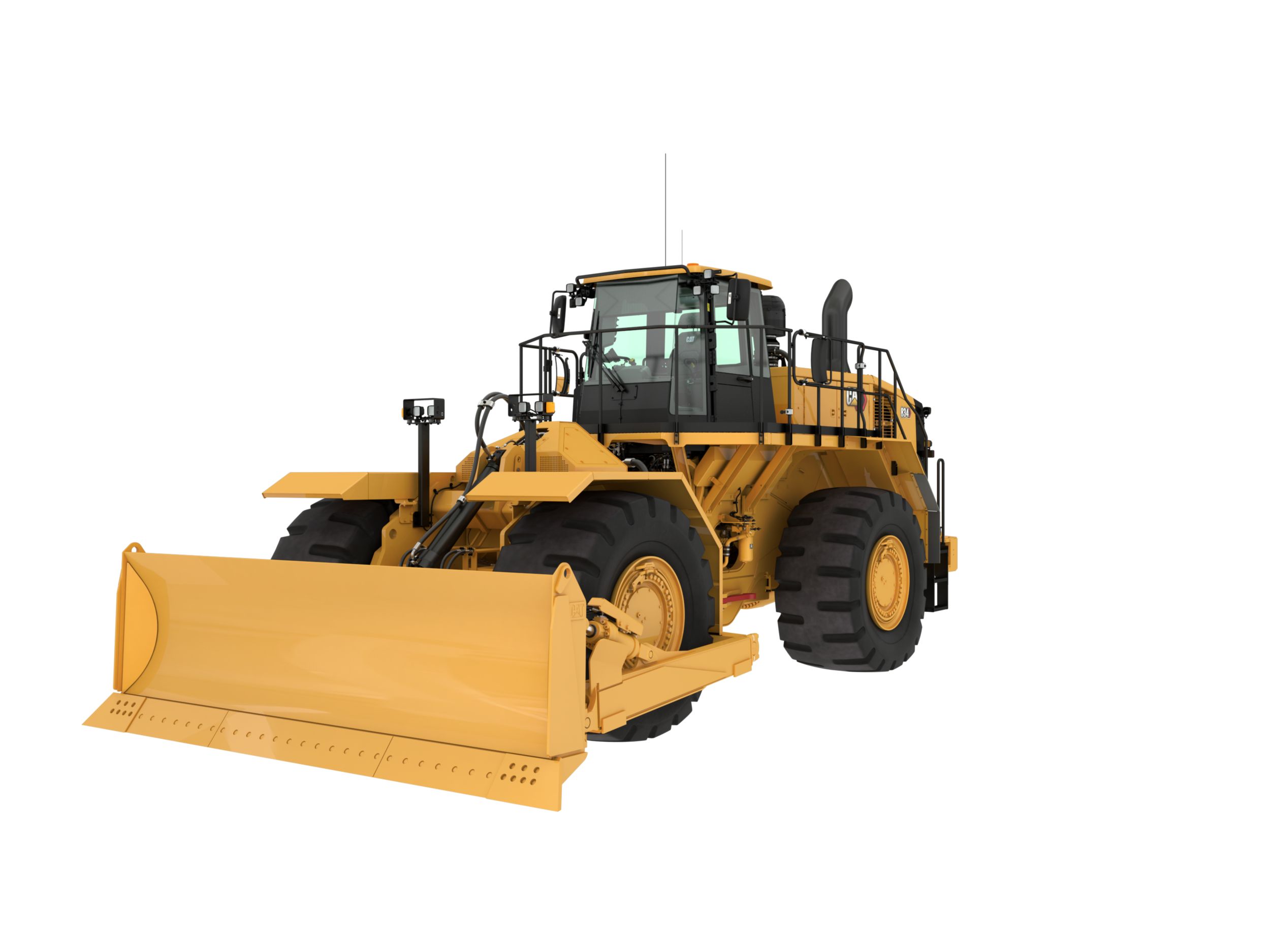 Brand

Caterpillar

Status

Current

Engine Model

Cat® C18 

Bore

5.7 in / 145 mm

Stroke

7.2 in / 183 mm

Displacement

1105 in³ / 18.1 l

Torque Rise

52 % / 52 %

Rated Speed

1900 r/min / 1900 r/min

Peak Power Speed

1500 r/min / 1500 r/min

Peak Torque - 1,300 rpm

2092 lb/ft / 2836 N·m

Emissions

U.S. EPA Tier 4 Final and EU Stage V emission standards or equivalent to U.S. EPA Tier 3 and U.S. EPA Tier 2.

Direct Drive - Forward 2

7.7 mile/h / 12.4 km/h

Direct Drive - Forward 3

13.7 mile/h / 22.1 km/h

Direct Drive - Reverse 1

4.5 mile/h / 7.2 km/h

Direct Drive - Reverse 2

8.1 mile/h / 13 km/h

Direct Drive - Reverse 3

14.3 mile/h / 23 km/h

Forward - 3

12.6 mile/h / 20.3 km/h

Direct Drive - Forward 1

Lock-up disabled

Transmission Type

Cat planetary power shift

Forward - 2

7.2 mile/h / 11.6 km/h

Forward - 4

22 mile/h / 35.4 km/h

Reverse - 1

4.2 mile/h / 6.8 km/h

Forward - 1

4.2 mile/h / 6.8 km/h

Reverse - 2

7.6 mile/h / 12.2 km/h

Reverse - 3

13.3 mile/h / 21.4 km/h

Direct Drive - Forward 4

23.9 mile/h / 38.5 km/h

Brakes

ISO 3450: 2011

Front

Fixed

Rear

Trunnion

Oscillation Angle

±13°

Operating Weight

105271 lb / 47750 kg

Cooling System

31.7 gal (US) / 120 l

Crankcase

15.9 gal (US) / 60 l

Transmission

31.7 gal (US) / 120 l

Differential - Final Drives - Front

49.1 gal (US) / 186 l

Differential - Final Drives - Rear

49.1 gal (US) / 186 l

Hydraulic System - Tank Only

37 gal (US) / 140 l

Hydraulic System Factory Fill

63.4 gal (US) / 240 l

Fuel Tank

209.5 gal (US) / 793 l

Length - Front of Tire

28.4 ft / 8715 mm

Centerline of Front Axle to Hitch

7.5 ft / 2275 mm

Wheel Base

14.9 ft / 4550 mm

Ground Clearance

1.7 ft / 531 mm

Centerline of Rear Axle to Edge of Bumper

10.5 ft / 3187 mm

Height - Top of Exhaust Stack

15.9 ft / 4835 mm

Height - Top of Hood

10.9 ft / 3334 mm

Height - Top of Cab

13.7 ft / 4184 mm

Height - Top of Air Cleaner

12.8 ft / 3895 mm

Pilot Maximum Flow

13.7 gal/min / 52 l/min

Relief Valve Setting - Lift/Tilt

4641 psi / 32000 kPa

Pilot Relief Valve Setting

580 psi / 4000 kPa

Maximum Flow at 1,900 rpm

153 gal/min / 582 l/min

Lift/Tilt System - Circuit

Pilot operated LS valve with EH

Lift/Tilt System

Variable displacement piston

Cylinders, Double Acting - Lift, Bore and Stroke

139.75 mm × 1021 mm (5.5 in × 40.2 in)

Pilot System

Variable displacement piston

Maximum Flow

65.8 gal/min / 250 l/min

Steering System - Pump

Piston, variable displacement

Relief Valve Setting - Steering

3495 psi / 24100 kPa

Steering Cycle Times - High Idle

3.1 s / 3.1 s

Steering Cycle Times - Low Idle

5.7 s / 5.7 s

Steering System - Circuit

Pilot, load sensing

Total Steering Angle

86 ° / 86 °
Wheel Dozers
834K Scoops for Coal & Woodchips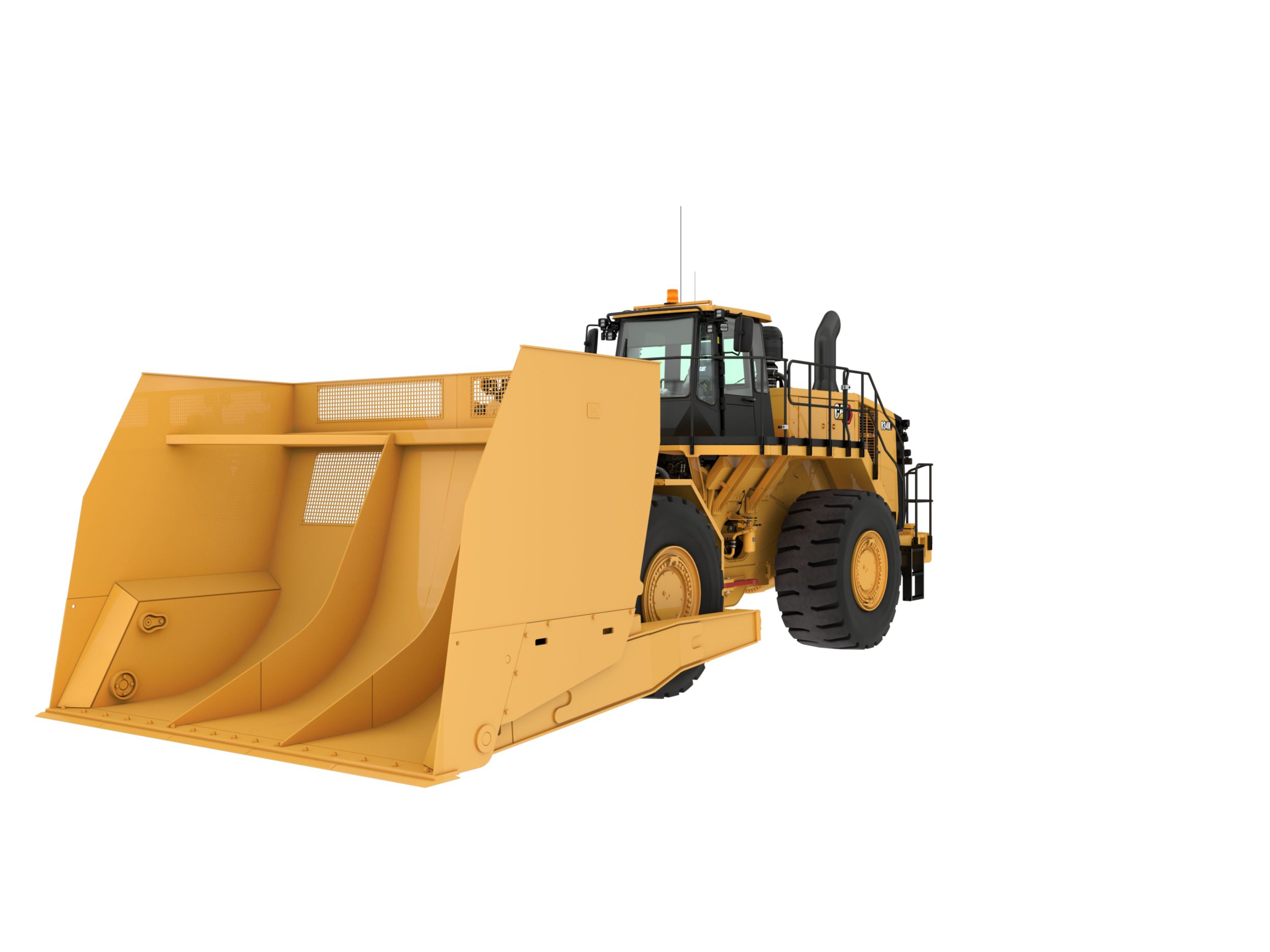 Brand

Caterpillar

Status

Current

Engine Model

C18 Cat®

Bore

5.7 in / 145 mm

Stroke

7.2 in / 183 mm

Displacement

1105 in³ / 18.1 l

Torque Rise

52%

Rated Speed

1,900/min

Peak Power Speed

1500/min

Peak Torque - 1,300 rpm

2092 ft·lbf / 2836 N·m

Emissions

U.S. EPA Tier 4 Final/EU Stage IV, Tier 3 Equivalent, or Tier 2 Equivalent

Direct Drive - Forward 2

7.7 mile/h / 12.4 km/h

Direct Drive - Forward 3

13.7 mile/h / 22.1 km/h

Direct Drive - Reverse 1

4.5 mile/h / 7.2 km/h

Direct Drive - Reverse 2

8.1 mile/h / 13 km/h

Direct Drive - Reverse 3

14.3 mile/h / 23 km/h

Forward - 3

12.6 mile/h / 20.3 km/h

Direct Drive - Forward 1

Lock-up disabled

Transmission Type

Cat planetary power shift

Forward - 2

7.2 mile/h / 11.6 km/h

Forward - 4

22 mile/h / 35.4 km/h

Reverse - 1

4.2 mile/h / 6.8 km/h

Forward - 1

4.2 mile/h / 6.8 km/h

Reverse - 2

7.6 mile/h / 12.2 km/h

Reverse - 3

13.3 mile/h / 21.4 km/h

Direct Drive - Forward 4

23.9 mile/h / 38.5 km/h

Brakes

ISO 3450: 2011

Front

Fixed

Rear

Trunnion

Oscillation Angle

±13°

Operating Weight

112838 lb / 51290 kg

Cooling System

31.7 gal (US) / 120 l

Crankcase

15.9 gal (US) / 60 l

Transmission

31.7 gal (US) / 120 l

Differential - Final Drives - Front

49.1 gal (US) / 186 l

Differential - Final Drives - Rear

49.1 gal (US) / 186 l

Hydraulic System - Tank Only

37 gal (US) / 140 l

Hydraulic System Factory Fill

63.4 gal (US) / 240 l

Fuel Tank

209.5 gal (US) / 793 l

Length - Front of Tire

28.4 ft / 8715 mm

Centerline of Front Axle to Hitch

7.5 ft / 2275 mm

Wheel Base

14.9 ft / 4550 mm

Ground Clearance

1.7 ft / 531 mm

Centerline of Rear Axle to Edge of Bumper

10.5 ft / 3187 mm

Height - Top of Exhaust Stack

14.8 ft / 4498 mm

Height - Top of Hood

10.9 ft / 3334 mm

Height - Top of Cab

13.7 ft / 4184 mm

Height - Top of Air Cleaner

12.8 ft / 3895 mm

Pilot Maximum Flow

13.7 gal/min / 52 l/min

Relief Valve Setting - Lift/Tilt

4206 psi / 29000 kPa

Pilot Relief Valve Setting

580 psi / 4000 kPa

Maximum Flow at 1,900 rpm

153 gal/min / 582 l/min

Lift/Tilt System - Circuit

Pilot operated LS valve with EH

Lift/Tilt System

Variable displacement piston

Cylinders, Double Acting - Lift, Bore and Stroke

170.0 mm × 1107 mm (6.7 in × 43.6 in)

Pilot System

Variable displacement piston

Maximum Flow

65.8 gal/min / 250 l/min

Steering System - Pump

Piston, variable displacement

Relief Valve Setting - Steering

3495 psi / 24100 kPa

Steering Cycle Times - High Idle

3.1 s / 3.1 s

Steering Cycle Times - Low Idle

5.7 s / 5.7 s

Steering System - Circuit

Pilot, load sensing

Total Steering Angle

86°