836K
836K Landfill Compactor
Cat® 836K landfill compactors dozer blade and tamping foot design maximize waste spreading and compacting, conserving airspace to extend a landfill's life span.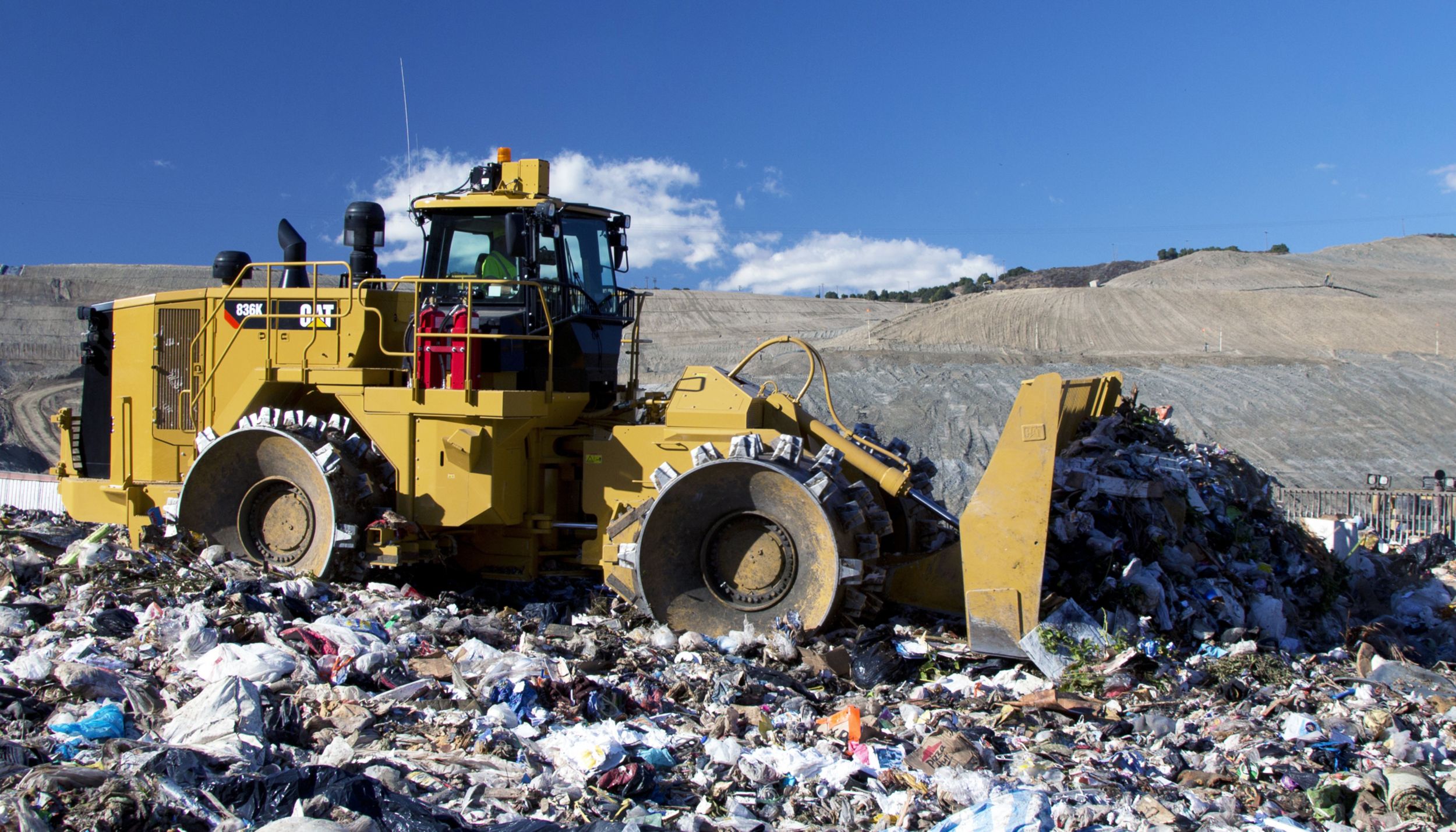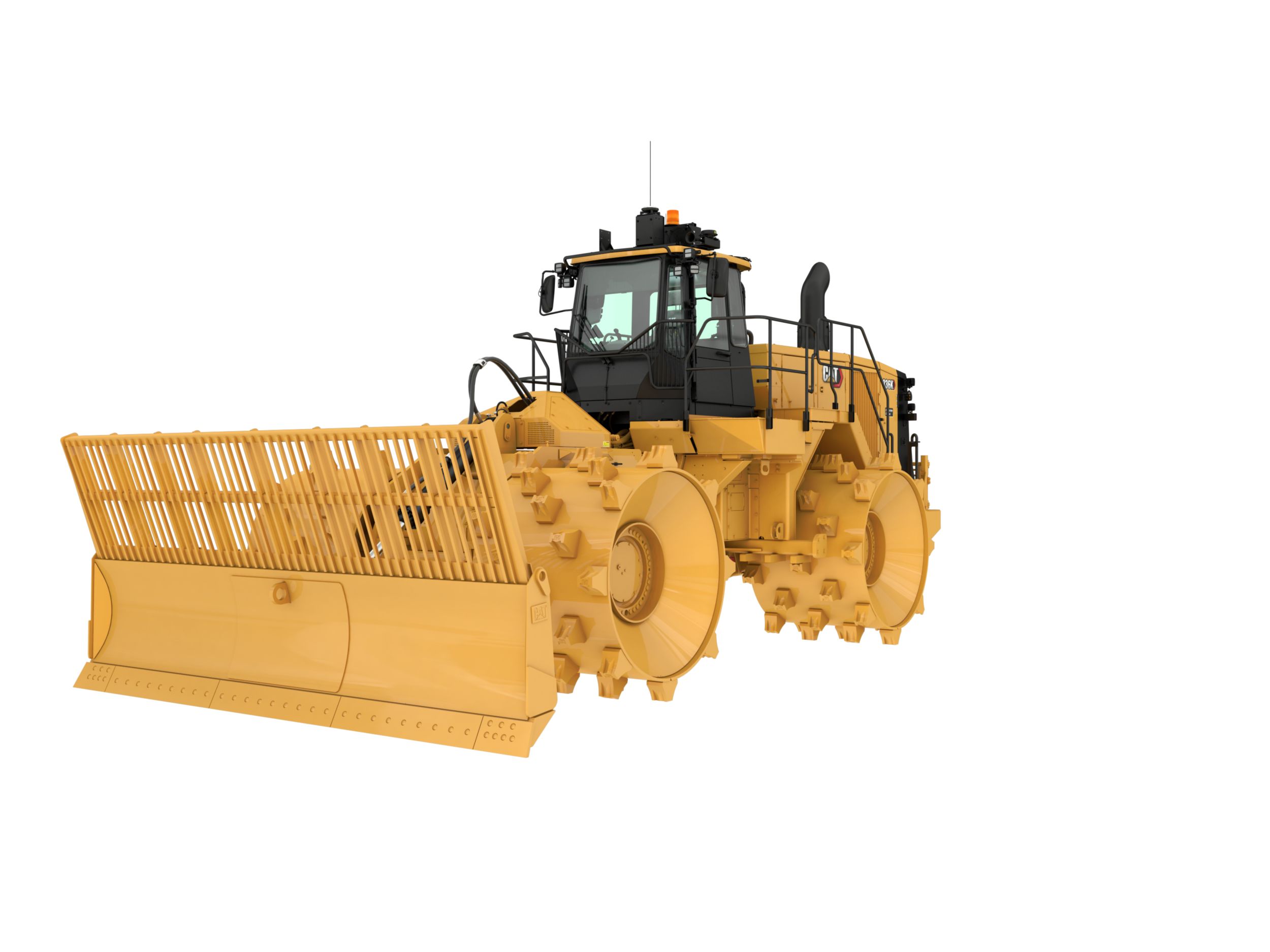 DESCRIPTION
At 535 HP and over 123,000 lb. operating weight, the 836K Landfill Compactor leads the class in reliability, performance, safety, operator comfort, serviceability, and efficiency. From a family of machines with over 20 years of landfill experience, the 836K is powered with field-proven technologies to keep operations running at their peak.Cat Landfill Compactors are designed with durability built in, ensuring maximum availability through multiple life cycles. With optimized performance and simplified serviceability, our machines allow you to operate more efficiently and safely. Introduced in 1993, the 836 has been the industry leader for over 20 years. Focused on helping our customers succeed, we have continued to build upon each new series. The 836K continues our legacy of reliability, performance, safety, operator comfort, serviceability, and efficiency.
Impeller Clutch Torque Converter (ICTC) reduces wheel slippage and tip wear by modulating rim pull from 100 to 20 percent while depressing left pedal. After 20 percent rim pull is achieved the left pedal applies the brake.
Reduces wheel slippage without reducing hydraulic efficiency.
Improves fuel efficiency with its lock-up clutch torque converter providing direct drive.
Steering and Transmission Integrated Control System (STIC™) enhances operator comfort by integrating steering and transmission control functions in a single lever. Includes finger-controlled gear selection.
Low-effort integrated controls deliver faster cycles and help reduce operator fatigue.
The 836K's Steering System offers precise machine control enabled by its load-sensing hydraulic steering system.
Provides increased efficiency by use of variable displacement piston pumps.
Delivers precise positioning for easy operation in tight areas with 43 degree articulation in each direction.
Electro hydraulic controls increase productivity with responsive implements feature. Operate comfortably with easy-to-use soft-detent controls.
Variable displacement load sensing hydraulic piston pumps improve efficiency with new flow sharing implement and steering system.
Designed and made with purpose-built structures to remain safe and durable for the long run.
Full box-section rear frame resists torsional shock and twisting forces.
Heavy-duty steering cylinder mounts efficiently conduct steering loads into the frame.
Axle mounting, lower hitch pin, frame plate, and bearing size have all been increased for longer life.
Advanced Productivity Electronic Control System (APECS) delivers consistent, smooth shifting and efficiency through integrated electronic controls.
Strategic use of metallurgy and heat treating ensures long-life gears.
The Cat C18 engine is designed for maximum fuel efficiency and increased power density.
Two engine options are available to meet Tier 4 Final/Stage IV/Korea Tier 4 Final or Tier 3/Stage IIIA equivalent emission standards. (depending upon market).
Integrated systems intelligently lower working engine speeds and reduce overall system heat loads resulting in improved performance and fuel efficiency.
Engine idle shutdown reduces fuel waste during idling periods.
Delayed engine shutdown maximizes durability.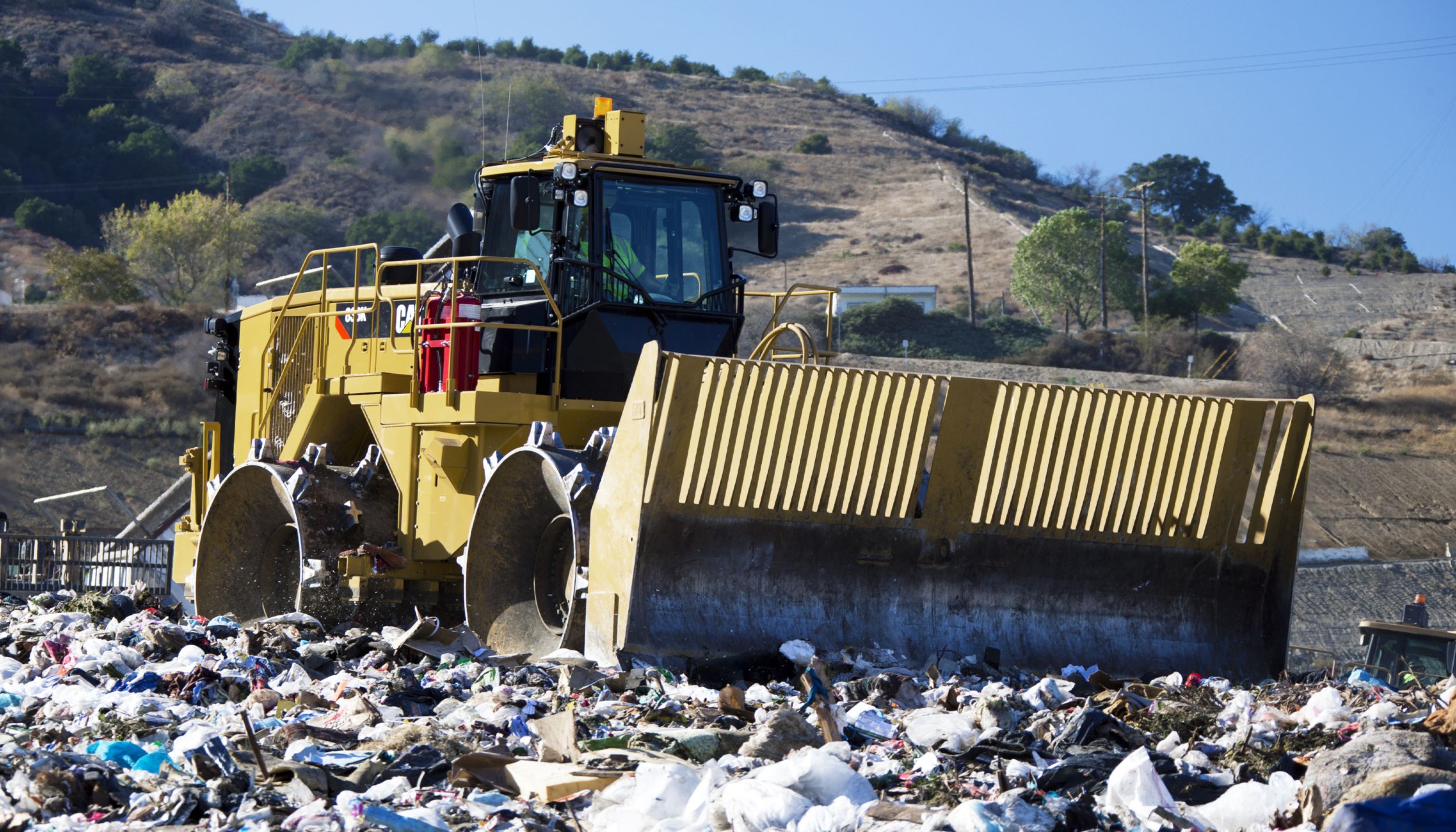 New long-life Paddle and Plus design tip options.
Up to 40% longer life.
Purpose designed for Cat Landfill Compactors.
Improved machine performance.
Improved traction.
Longer wear life.
Four new wheel and tip configurations to meet your application: paddle tip for traction and fuel economy, plus tip for increased side-slope stability,combination of both to optimize performance in your conditions, or diamond tip for the longest life tip on the market and a reputation to match.
Pressurized cab sits on isolation mounts improving comfort and reducing sound.
Cab features a convenient floor storage tray/lunch box.
Cat Comfort Series III Seat includes mid-back design, thick, contoured cushions, air suspension, six-way adjustments, and a seat-mounted implement pod and STIC steer that moves with the seat for optimal control.
Control panel gives operators the information and controls for safer and time-saving settings.
STIC control simplicity provides maximum responsiveness and control with STIC that combines directional selection, gear selection and steering into a single lever.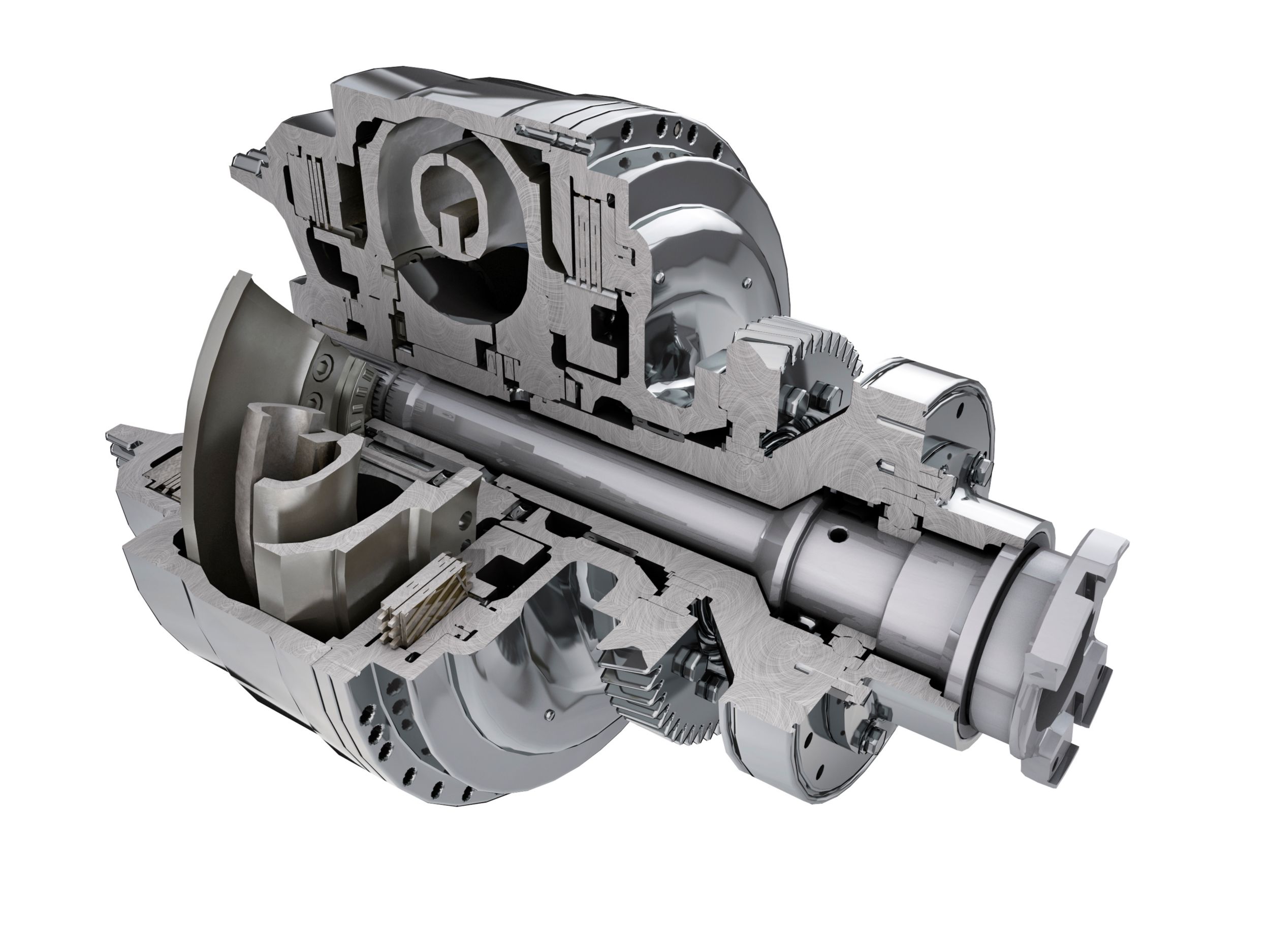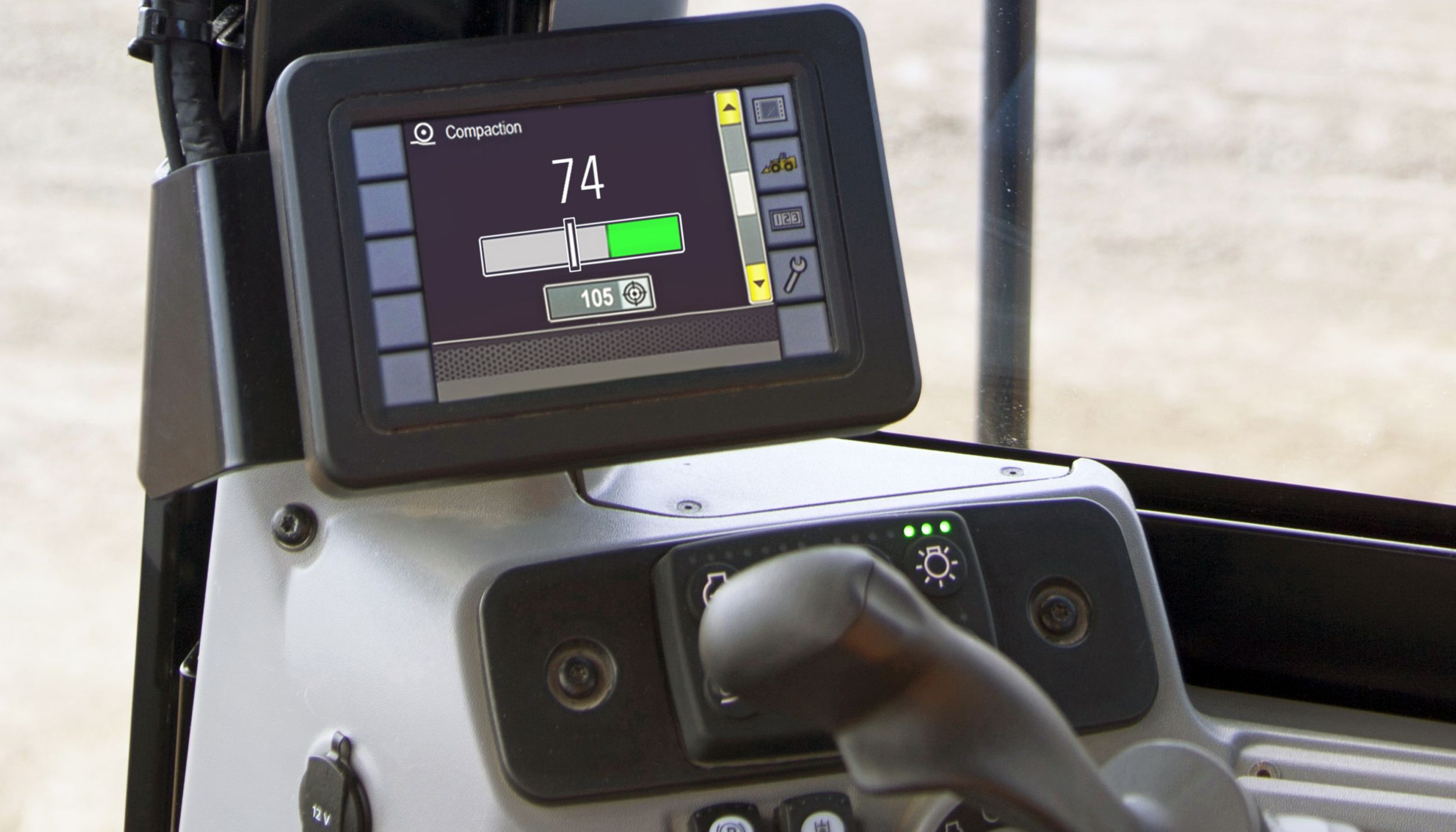 Cat Compaction Control system uses Machine Drive Power (MDP) technology to measure rolling resistance and correlates it with landfill compaction. 3D mapping indicates where to work and when layers are at optimum density. The system eliminates voids, optimizes cell space and documents results.
VisionLink 3D Project Monitoring provides managers with detailed compaction analysis to more effectively monitor and manage operations.
DETECT technologies help keep people and equipment safe by keeping operator aware of the work area and by monitoring and reporting unsafe conditions, like avoidance zones.
COMPACT technologies combine advanced compaction measurement, in-cab guidance and reporting capabilities to help you consistently meet compaction targets fast, uniformly, and in fewer passes.
Rear vision camera greatly enhances visibility behind the machine to help the operator work with greater confidence and at peak potential while keeping people and assets safe.
Product Link is deeply integrated into your machine, giving you access to information like machine location, hours, fuel usage, idle time and event codes via the online VisionLink user interface. Helps effectively manage fleet and lower operating costs.
Railings, ladders and non-slip surfaces enhance technician and operator safety.
Rearview camera with in-cab monitor increases operator awareness around the machine.
Reduced vibrations to the operator with isolated cab mounts and seat mounted implement and steering controls.
Low interior sound levels.
Pressurized cab with filtered air.
Engine and power train guards prevent trash build-up and shield components.
Front frame guards prevent trash build-up inside the frame and protects components and hydraulic lines.
Axle wrapping and seal guarding prevents material from wrapping and binding around the axles and assists when cleaning is needed.
Transmission oil tube is guarded to resist damage from debris.
The fuel tank is positioned away from the debris in the front frame and is easily accessed.
High radiator air inlet with screen helps prevent trash from entering the radiator area, maintaining proper airflow and aiding debris to fall off.
Striker bars and optional cleaner fingers are located in front and behind the rear wheels and behind the front wheels. Striker bars help to keep wheels free of debris to assist the wheel tips in maintaining good compaction.
In cohesive material or severe packing conditions, optional cleaner fingers are available to further assist in keeping the wheel tips clean.
Roof extends past the cab doors and windows to minimize debris build up.
Suction fan allows ambient air to cool, enhancing cooling capacity. It also pressurizes the engine compartment, preventing trash build up.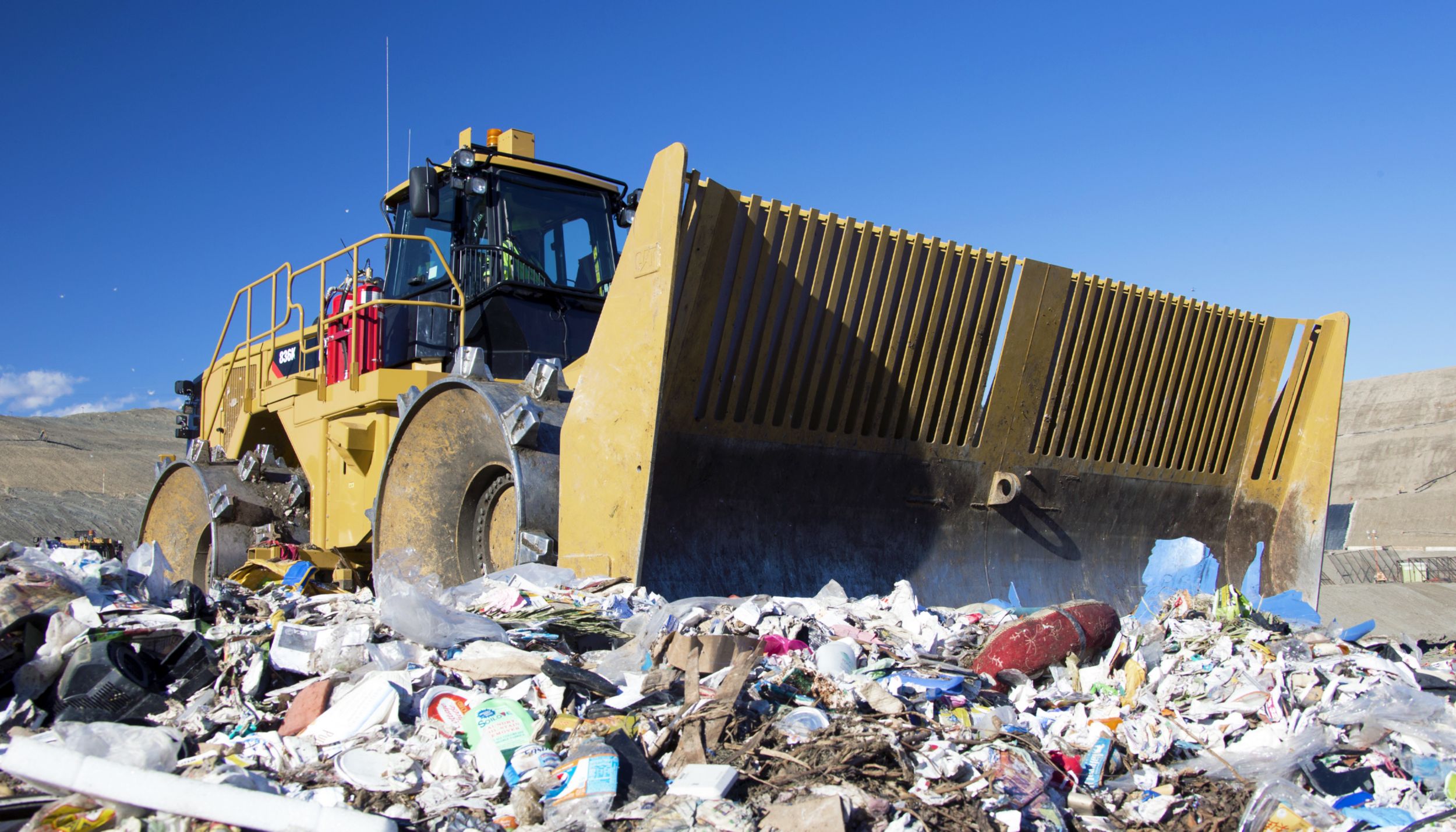 More fuel efficient that previous model.
Engine Idle Shutdown can help you save fuel by avoiding unnecessary idling.
The 836K is built to be rebuilt, maximizing machine life, and minimizing environmental impact. Get the most from your investment, with our sustainable options including Cat Reman and Certified Rebuild programs. With these programs, remanufactured components deliver cost savings of 40 to 70 percent, lowering operating costs while also reducing waste and minimizing the need for raw materials.
Safe and convenient service via ground level or platform access to daily service points.
Ground level swing-out reversing fan for easy inspection and cleanout.
Swing-out doors on both sides of engine compartment provide easy access to daily service checks.
Ecology drains for ease of service and prevention of spills.
Reduce downtime with VIMS™ system notifications so operators and technicians can resolve problems before failure.
Sight gauges mean quick visual inspection and minimize fluid contamination.
Pressurized, temperature controlled engine compartment prevents small debris from entering and prevents extreme temperatures in the compartment.
Cat dealers keep you running with preventive maintenance programs, maintenance contracts, best-in-class parts availability and operator training support.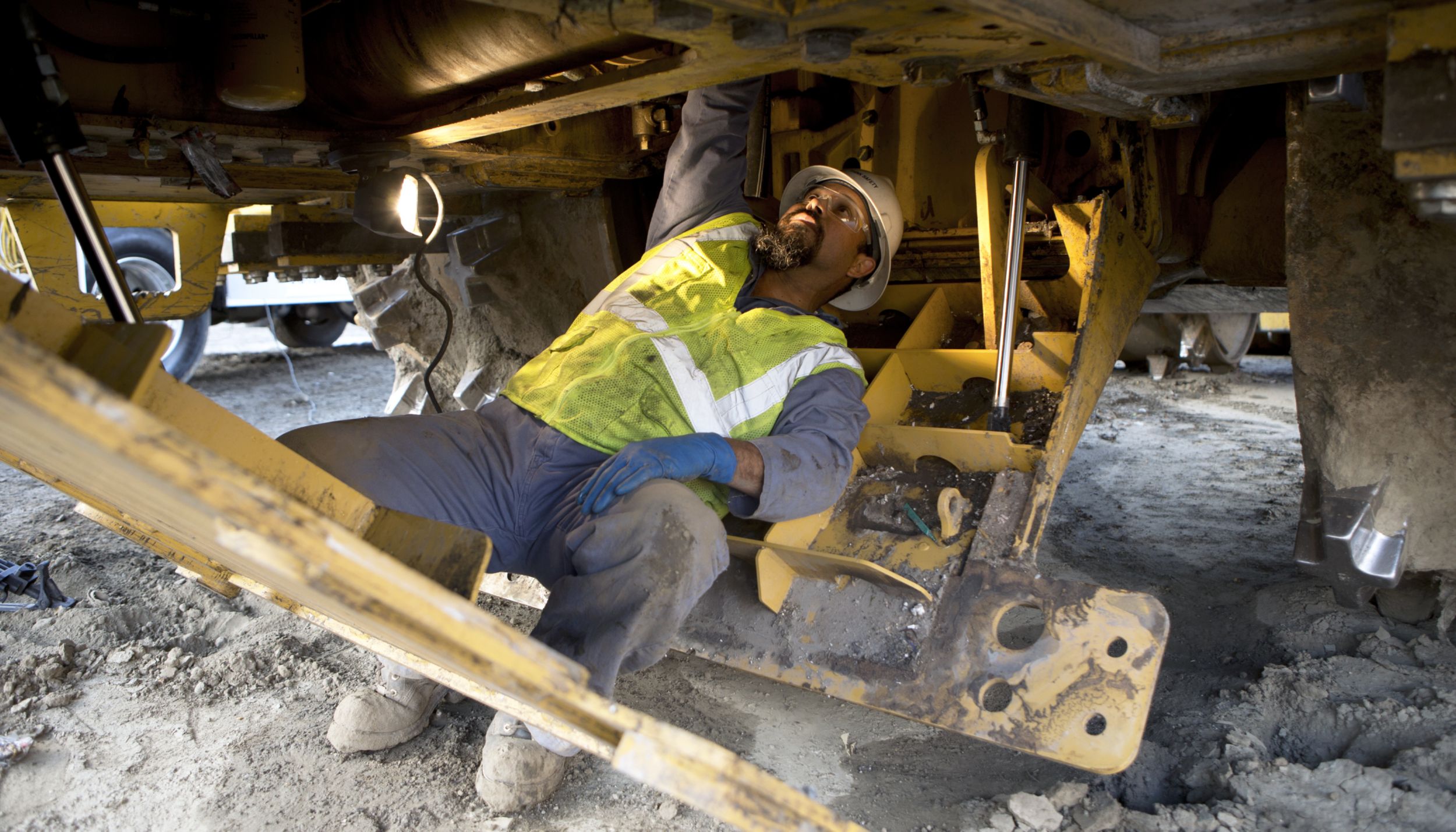 Standard Equipment
Optional Equipment
Specs
Docs
Specs
Long Name:
836K Landfill Compactor
Gross Power
562 HP / 419 kW
Net Power
496 HP / 370 kW
Displacement
1104.5 in³ / 18.1 l
Low Idle Speed
750 r/min / 750 r/min
Gross - SAE J1349
562 HP / 419 kW
Rated Power (Net ISO 14396)
553 HP / 412 kW
Net Power - SAE J1349 - Converter Drive - Torque Rise
52 % / 52 %
Net Power - SAE J1349 - Converter Drive - Gross Power
496 HP / 370 kW
Maximum Altitude - Without Derating
7500 ft / 2286 m
Net Power - SAE J1349 - Direct Drive - Gross Power
496 HP / 370 kW
High Idle Speed
2120 r/min / 2120 r/min
Net Power - SAE J1349 - Direct Drive - Torque Rise
52 % / 52 %
Rated Power (Lab)
555 HP / 414 kW
Maximum Gross Torque - 1,300 rpm
2275 ft·lbf / 3085 N·m
Emissions
Tier 4 Final/Stage IV/Korea Tier 4 Final or Tier 3/Stage IIIA equivalent
Travel Speed - Reverse - Converter 2nd
6.5 mile/h / 10.4 km/h
Travel Speed - Forward - Lockup 2nd
7.3 mile/h / 11.7 km/h
Travel Speed - Reverse - Lockup 2nd
7.6 mile/h / 12.3 km/h
Travel Speed - Forward - Lockup 1st
4 mile/h / 6.5 km/h
Transmission Type
Planetengetriebe – Lastschaltgetriebe – ECPC (Electronic Clutch Pressure Control, Elektronische Kupplungsdrucksteuerung)
Travel Speed - Forward - Converter 1st
3.9 mile/h / 6.2 km/h
Travel Speed - Reverse - Converter 1st
4 mile/h / 6.5 km/h
Travel Speed - Forward - Converter 2nd
6.8 mile/h / 10.9 km/h
Travel Speed - Reverse - Lockup 1st
4.3 mile/h / 6.9 km/h
Steering System
Double Acting – End Mounted
Stroke (1)
29.1 in / 740 mm
Vehicle Articulation Angle
86°
Bore (2)
5.5 in / 137.9 mm
Maximum Supply Pressure
4640 psi / 32000 kPa
Stroke (2)
40.2 in / 1021 mm
Main Relief Pressure
3495 psi / 24100 kPa
Lift System
Double Acting Cylinder
Pump Flow at 2,006 rpm
66 gal/min / 250 l/min
Hydraulic System
Flow Sharing Implement
Rear
Planetary – Oscillating
Parking Brake
Spring Applied, Hydraulic Released
Control System
Full Hydraulic Split Circuit
Service Refill Capacities
Fuel Tank
209 gal (US) / 793 l
Cooling System
28 gal (US) / 107 l
Crankcase
16 gal (US) / 60 l
Transmission
32 gal (US) / 120 l
Diesel Engine Fluid Tank (Tier 4 Final/Stage IV/Korea Tier 4 Final)
9 gal (US) / 32.8 l
Differential - Final Drives - Rear
50 gal (US) / 190 l
Differential - Final Drives - Front
49 gal (US) / 186 l
Hydraulic System - Tank Only
63 gal (US) / 240 l
Operating Weight
123319 lb / 55927 kg
Interior Sound Level - Standard
72 dB(A) / 72 dB(A)
Exterior Sound Level - Suppression
109 dB(A) / 109 dB(A)
Interior Sound Level - Suppression
71 dB(A) / 71 dB(A)
Exterior Sound Level - Standard
111 dB(A) / 111 dB(A)
Maximum Operating Weight (Tier 4 Final/Stage IV/Korea Tier 4 Final) - Multiple Blade and Wheel Offerings
123319 lb / 55927 kg
Maximum Operating Weight (Tier 3/Stage IIIA equivalent) - Multiple Blade and Wheel Offerings
122615 lb / 55617 kg
Height - Top of Cab with A/C
15.27 ft / 4655 mm
Height - Top of Exhaust Pipe
15.12 ft / 4608 mm
Height - Top of Hood
11.22 ft / 3421 mm
Ground Clearance - Bumper
3.38 ft / 1029 mm
Centerline of Rear Axle to Edge of Counterweight
10.46 ft / 3187 mm
Hitch to Centerline of Front Axle
7.46 ft / 2275 mm
Wheel Base
14.93 ft / 4550 mm
Width - Over Wheels
14.04 ft / 4280 mm
Height - ROPS/Canopy
14.06 ft / 4284 mm
Height - Top of Cab with Strobe
15.9 ft / 4845 mm
Length - With Blade on Ground - Straight Blade
33.41 ft / 10182 mm
Turning Radius - Inside of Wheels
11.93 ft / 3635 mm
Ground Clearance
2.07 ft / 632 mm
Hydraulic System - Steering
Total Steering Angle
86 degrees
Steering Pressure Limited
3495 psi / 24100 kPa
Steering System - Circuit
Steering Double Acting – End Mounted
Steering System - Pump
Piston – Variable Displacement
Maximum Flow at × rpm
52 L/min @ 2,006 rpm
Diameter - With Tips
7 ft / 2125 mm
Drum Diameter
5.81 ft / 1770 mm
Drum Width
4.59 ft / 1400 mm
Operating Weight - With Full Tank Capacities and U-Blade (Tier 3/Stage IIIA Equivalent)
122615 lb / 55617 kg
Operating Weight - With Full Tank Capacities and U-Blade (Tier 4 Final/Stage IV/Korea Tier 4 Final)
123319 lb / 55927 kg