C18 ACERT IMO II
Cat C18 ACERT Propulsion Engine (IMO II)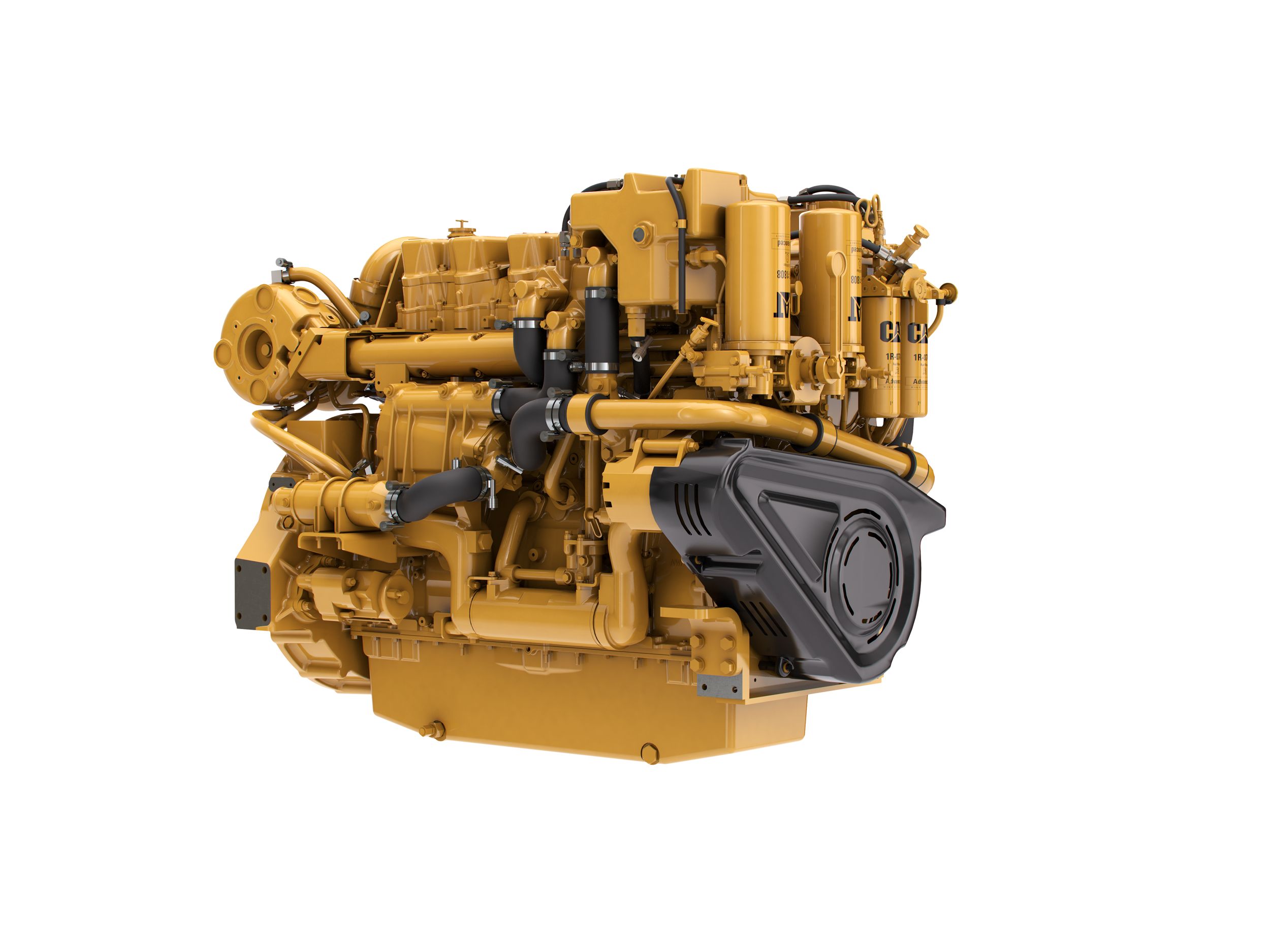 DESCRIPTION
The C18 ACERT marine propulsion engine has commercial application ratings of 454-715 bhp that meet IMO II & EU Stage IIA emissions regulations, and 469-715 bhp that meet EPA Tier 3, IMO II and EU Stage IIIA emissions regulations. In addition to the benefits the C18 ACERT's advanced marine engine technology brings, you welcome aboard legendary Cat product support. No matter where your spirit of adventure takes you, rest assured the Cat Dealer Network is close by.
Cooling System
Heat exchanger and Keel cooled options for all ratings
Emissions
IMO II and EU IWW compliant for all ratings
Separate Circuit Aftercooling System
The primary advantage of the separate circuit aftercooling system (SCAC) is that no sea water circulates through the aftercooler.
Additional Ratings
Specific ratings are available that meet IMO II emissions regulations and additional ratings are available that meet both EPA Tier 3 and IMO II emissions regulations.
Standard Equipment
Optional Equipment
Specs
Docs
Specs
Long Name:
Cat C18 ACERT Propulsion Engine (IMO II)
Power Range
454-715 bhp (339-533 bkW)
Speed Range
1800-2100 rpm
Emissions
IMO II, EU IIIA
Displacement
1106 in³ / 18.1 l
Rotation from Flywheel End
Counterclockwise
Configuration
In-line 6, 4-Stroke-Cycle Diesel
Minimum Dry Weight
4000 lb / 1814 kg
Minimum Length
73 in / 1854 mm
Maximum Length
76 in / 19312 mm
Minimum Height
47.2 in / 1198 mm
Maximum Height
51.2 in / 1300 mm
Minimum Width
44.6 in / 1134 mm
Maximum Width
47.4 in / 1204 mm
Maximum Dry Weight
4299 lb / 1950 kg
SEE HOW C18 ACERT IMO II COMPARES AGAINST FREQUENTLY COMPARED PRODUCTS.
Commercial Propulsion Engines
C18 ACERT IMO II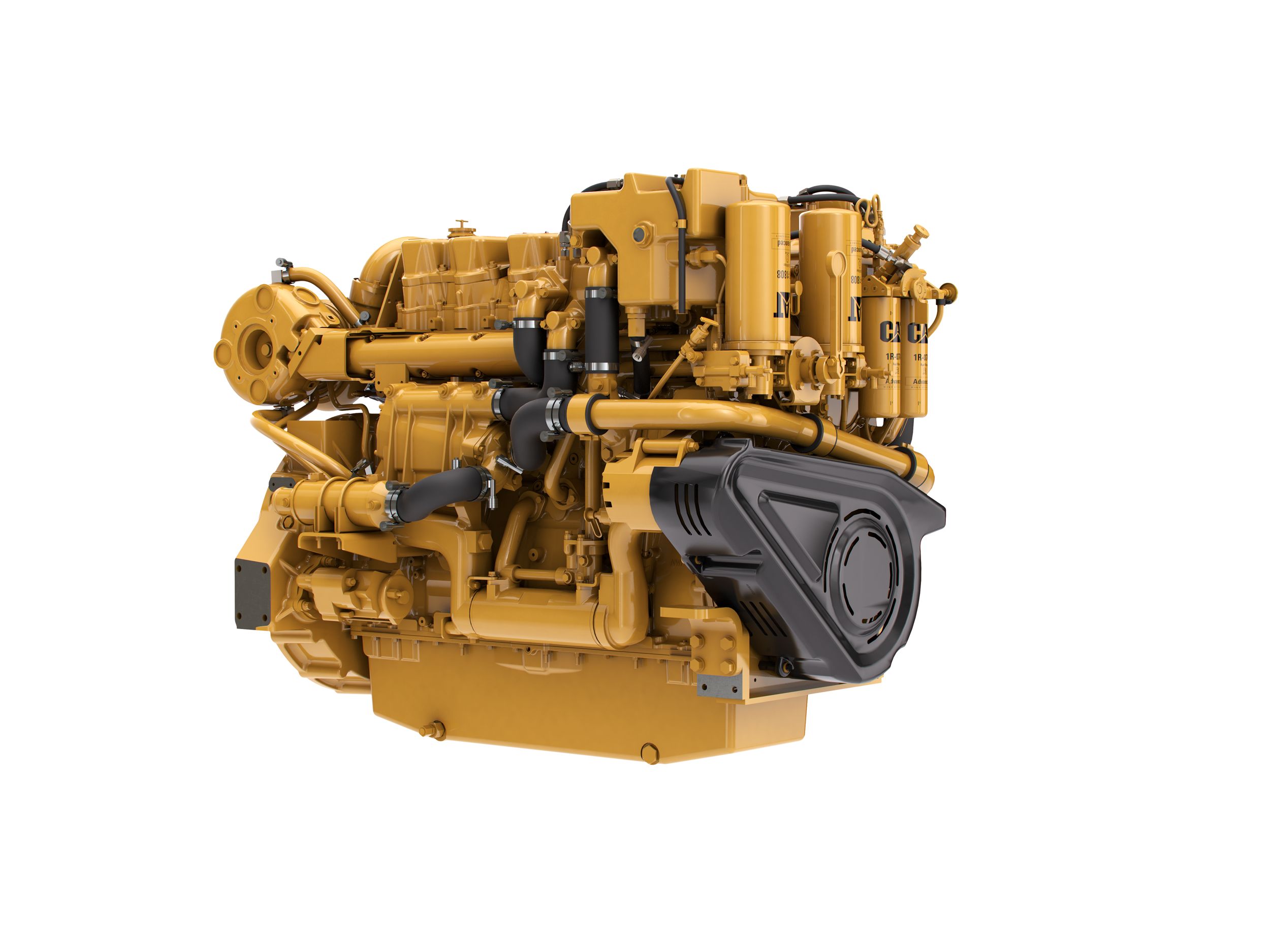 Brand

Caterpillar

Status

Current

Power Range

454-715 bhp (339-533 bkW)

Speed Range

1800-2100 rpm

Emissions

IMO II, EU IIIA

Aspiration

TA, TTA

Bore

5.7 in / 145 mm

Stroke

7.2 in / 183 mm

Displacement

1106 in³ / 18.1 l

Rotation from Flywheel End

Counterclockwise

Configuration

In-line 6, 4-Stroke-Cycle Diesel
Commercial Propulsion Engines
C12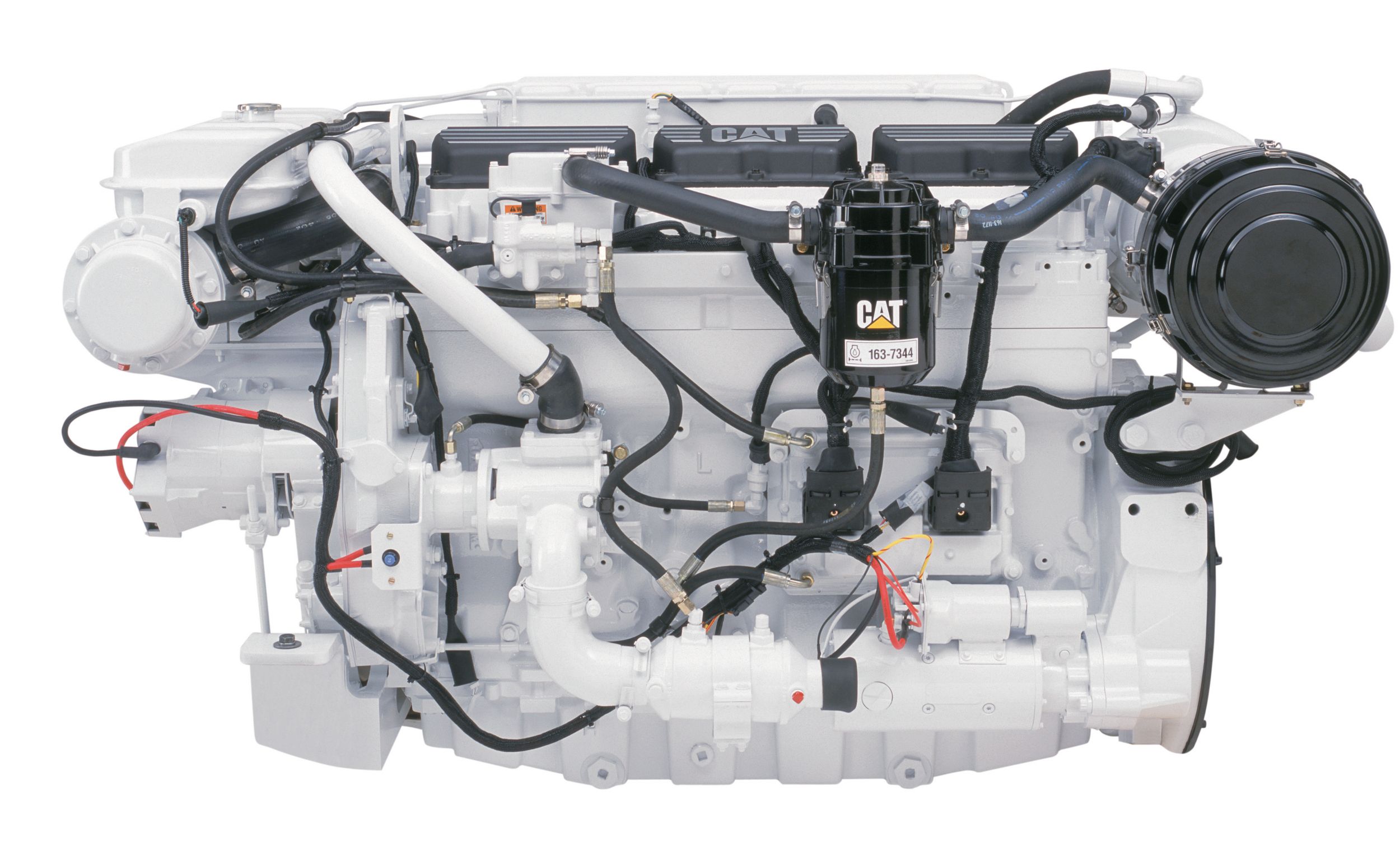 Brand

Caterpillar

Status

Current

Power Range

340-490 bhp (254-366 bkW)

Speed Range

1800-2300 rpm

Emissions

IMO I, IMO II

Aspiration

TA

Bore

5.1 in / 130 mm

Stroke

5.9 in / 150 mm

Displacement

732 in³ / 12 l

Rotation from Flywheel End

Counterclockwise

Configuration

In-line 6, 4-Stroke-Cycle Diesel
Commercial Propulsion Engines
C18 ACERT Tier 3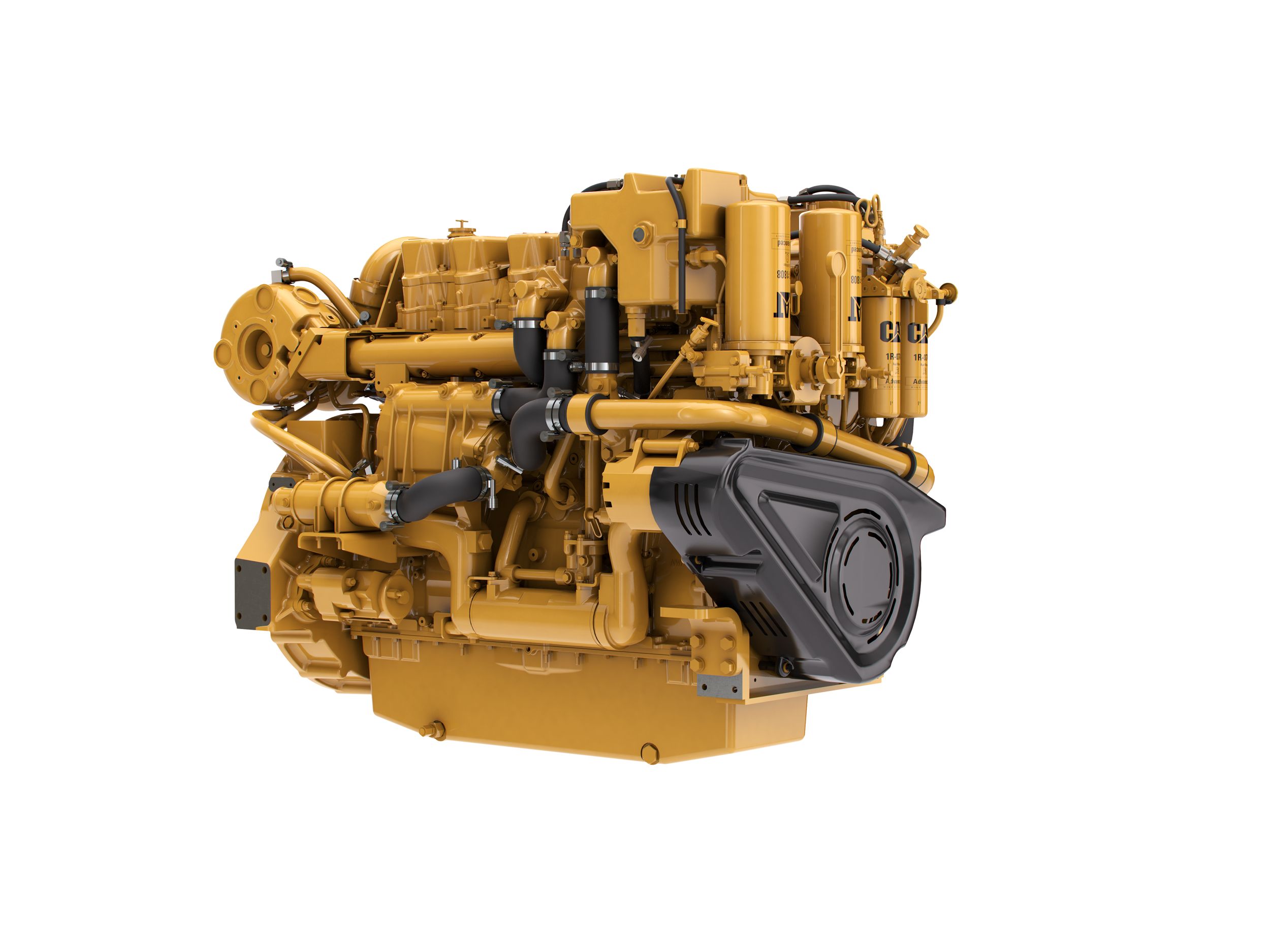 Brand

Caterpillar

Status

Current

Power Range

469-1001 bhp (350-747 bkW)

Speed Range

1800-2300 rpm

Emissions

EPA Tier 3 Commercial, IMO II, EU IW

Aspiration

TA, TTA

Bore

5.7 in / 145 mm

Stroke

7.2 in / 183 mm

Displacement

1106 in³ / 18.1 l

Rotation from Flywheel End

Counterclockwise

Configuration

In-line 6, 4-Stroke-Cycle Diesel