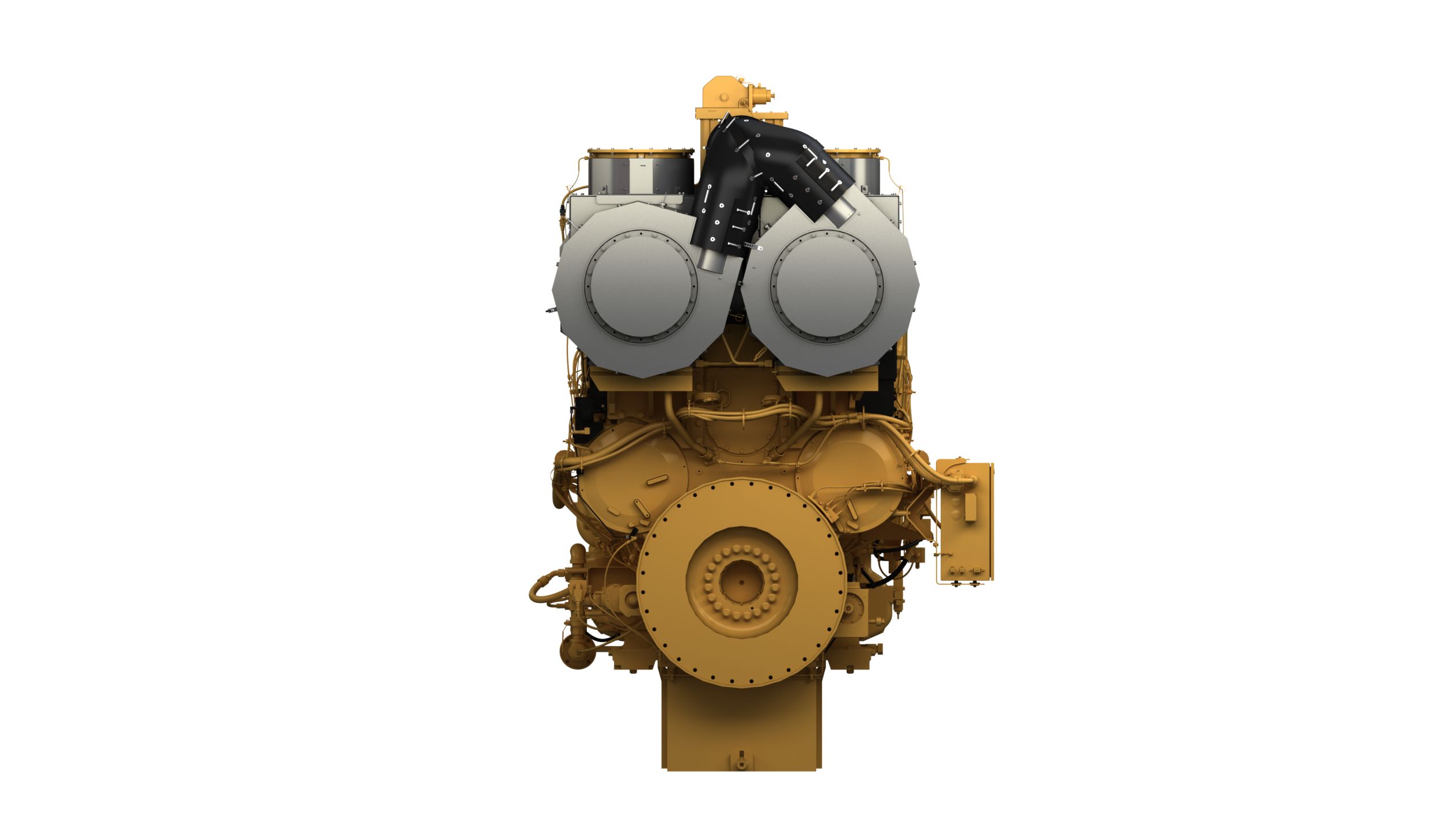 DESCRIPTION
A leader in the high performance medium speed engine market, the C280 is now available with 4500bkW and 6000bkW ratings to provide even greater power density in your weight critical applications. New performance iron for improved combustion efficiency and lower visible smoke, as well as a redesigned hard heat shield system are standard on all ratings. With 30 years of proven performance and durability, the C280 is the right solution for both newbuild and repower opportunities, particularly in Governmental and Ferry applications.
Air System
Advanced combustion design uses the optimum configurations and cylinder geometry for low visible smoke
Fuel Injection and Consumption
• Optimal nozzle geometry and electronic injection control for improved fuel delivery
• Electronic governing control unit minimizes fuel consumption and monitors engine operating parameter
Durability
Durable core engine design with over 100 million operating hours and thousands of engines sold
Reliability
• Market leading power to weight ratio
• Improved part load/part speed performance
• Improved torque rise capability
Cooling System
Cold mode start strategy and programmable low idle
Worldwide Support
• Global dealer network for unparalleled support
• Ease of serviceability and maintenance
Standard Equipment
Optional Equipment
Specs
Docs
Standard Equipment
STANDARD EQUIPMENT

SOLAS Compliant hard heat shield system
Gear driven coolant and oil pumps
50 degree vee engine block for reduced width
Dual A4 ECM with rigid wiring harness
1.5% speed margin for waterjet specification
EUI fuel system
Duplex fuel and oil filters
Centrifugal oil filters
Centrifugal oil filters
Explosion relief valves
Air starters
Optional Equipment
OPTIONAL ATTACHEMENTS

Opposite end drive capability
LECP II/III Panels and CMD 5/8/13 displays
Marine alarm and protection system
MCS Certification
Full power stubshaft
Air shutoff device
Mechanical load sharing
Cold weather boost control valve
Auxiliary water pump
RH/LH service options
Oil Mist detector
Mounting feet options (fixed or resilient)

STANDARD EQUIPMENT

Air driven pre/post-lube pump
Six point engine mounting feet
Specs
Power Range
4640-6035 bhp (3460-4500 bkW)
Speed Range
900 / 1,000 rpm
Emissions
IMO II U.S. EPA Tier 4, IMO III (Cat SCR required)
Displacement
13456 in³ / 222 l
Rotation from Flywheel End
Clockwise or counterclockwise
Configuration
VEE 12, 4-Stroke Cycle diesel
Dry Weight
57276 lb / 25980 kg
SEE HOW C280-12 COMPARES AGAINST FREQUENTLY COMPARED PRODUCTS.
Commercial Propulsion Engines
C280-12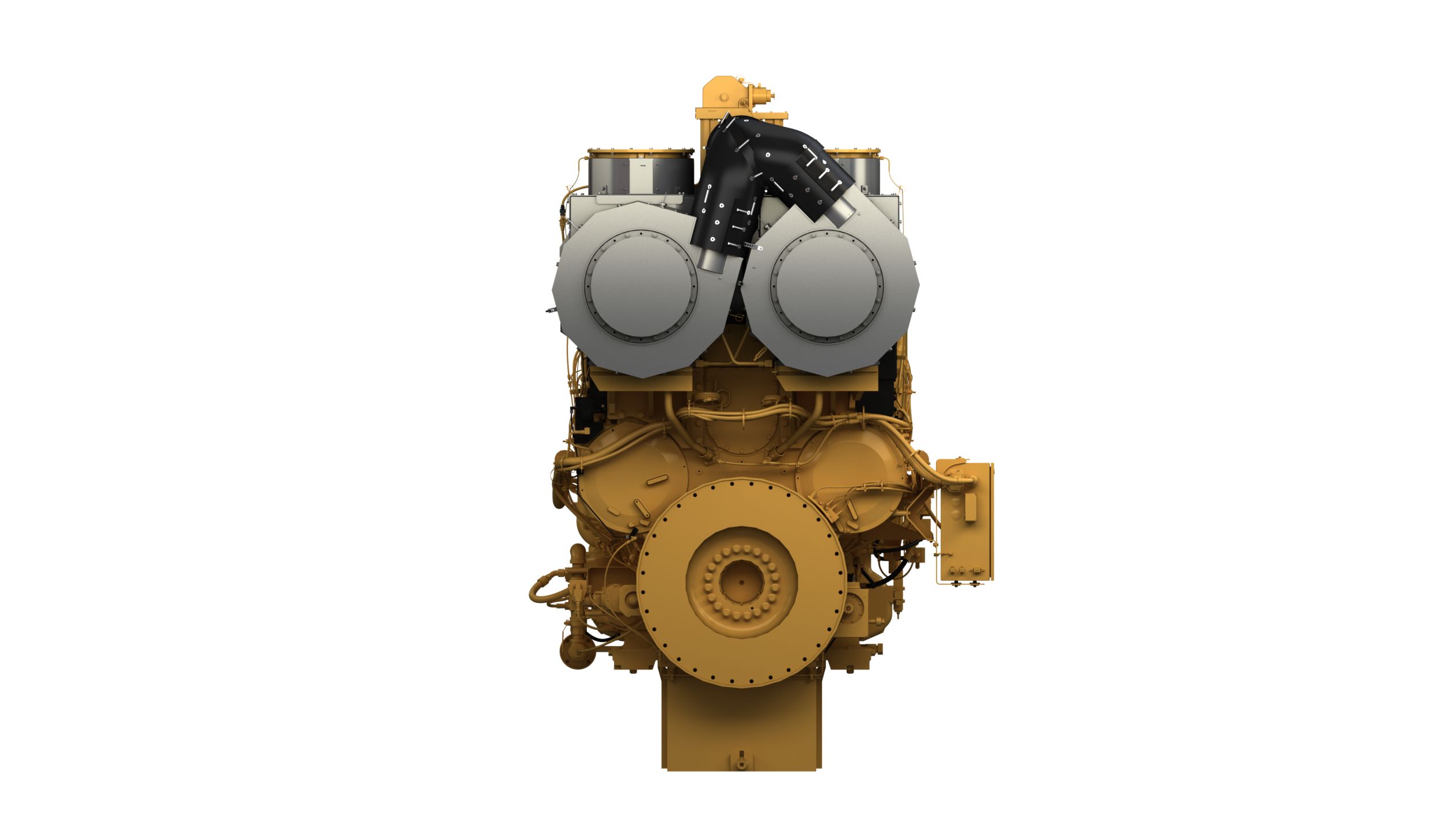 Brand

Caterpillar

Status

Current

Power Range

4640-6035 bhp (3460-4500 bkW)

Speed Range

900 / 1,000 rpm

Emissions

IMO II U.S. EPA Tier 4, IMO III (Cat SCR required)

Aspiration

TTA

Bore

11 in / 280 mm

Stroke

11.8 in / 300 mm

Displacement

13456 in³ / 222 l

Rotation from Flywheel End

Clockwise or counterclockwise

Configuration

VEE 12, 4-Stroke Cycle diesel
Commercial Propulsion Engines
C18 ACERT Tier 3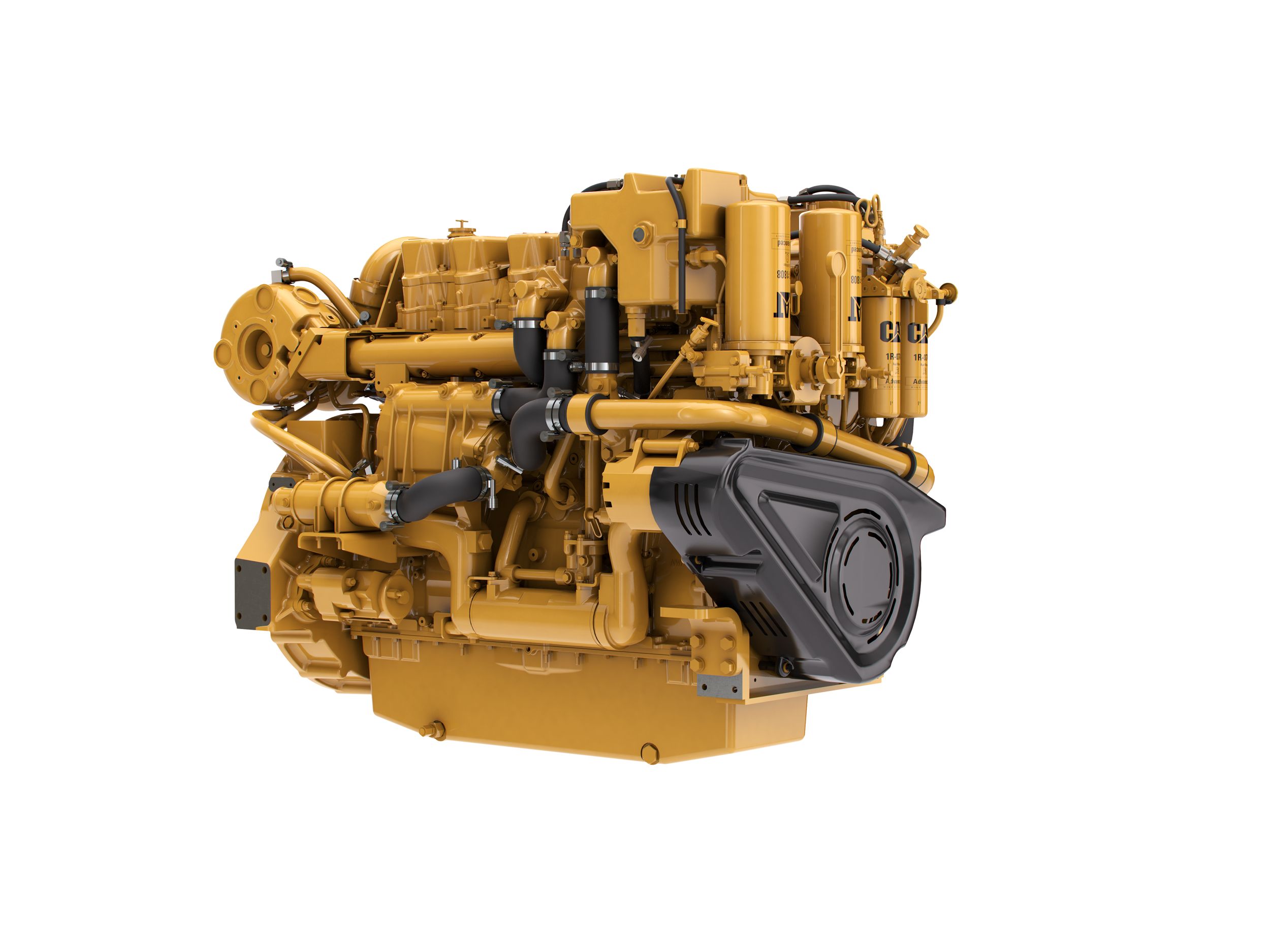 Brand

Caterpillar

Status

Current

Power Range

469-1001 bhp (350-747 bkW)

Speed Range

1800-2300 rpm

Emissions

EPA Tier 3 Commercial, IMO II, EU IW

Aspiration

TA, TTA

Bore

5.7 in / 145 mm

Stroke

7.2 in / 183 mm

Displacement

1106 in³ / 18.1 l

Rotation from Flywheel End

Counterclockwise

Configuration

In-line 6, 4-Stroke-Cycle Diesel
Commercial Propulsion Engines
C280-12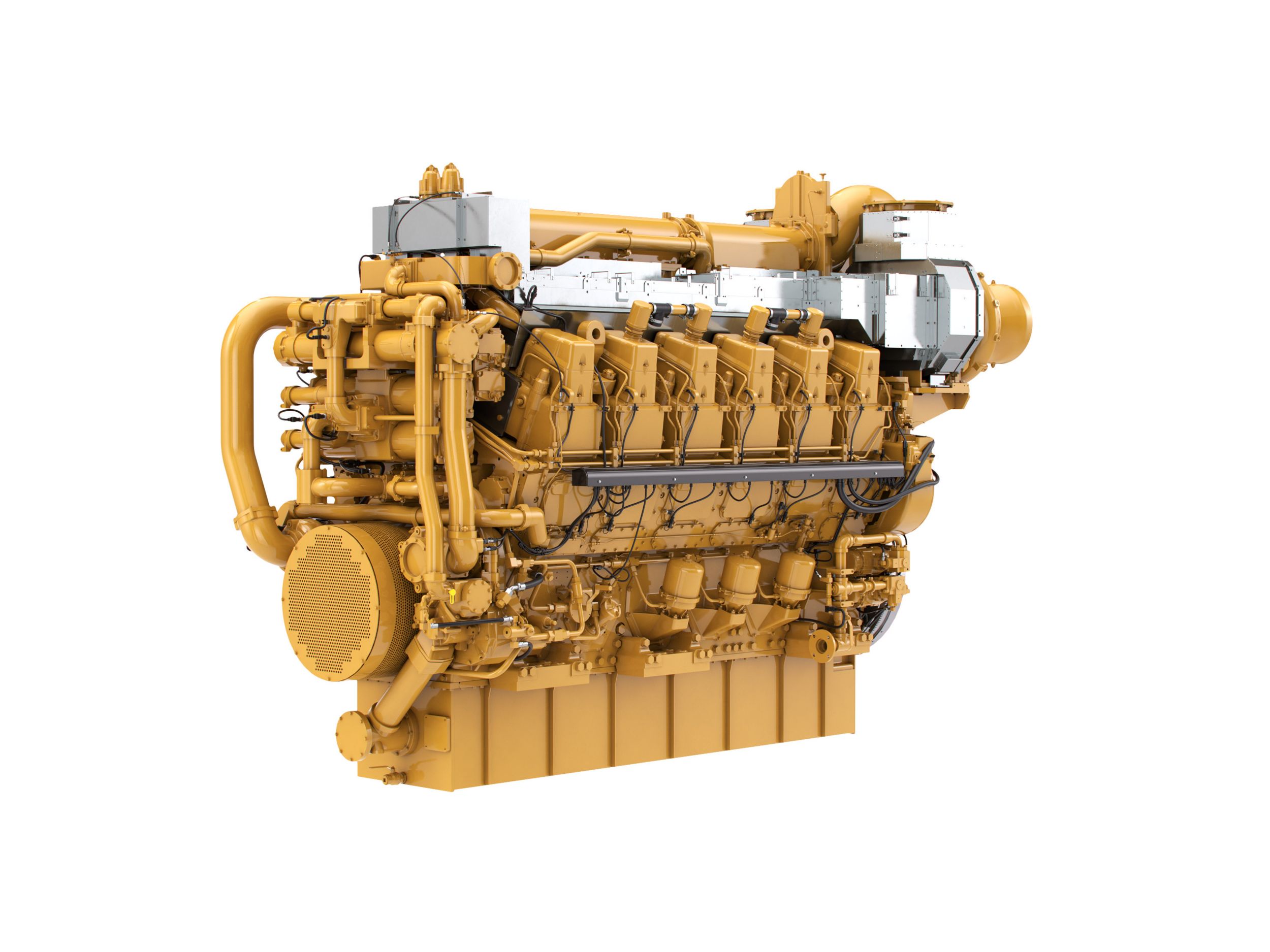 Brand

Caterpillar

Status

Current

Power Range

4640-5096 bhp (3460-3800 bkW)

Speed Range

900 rpm

Emissions

IMO II

Aspiration

TTA

Bore

11 in / 280 mm

Stroke

11.8 in / 300 mm

Displacement

13546 in³ / 222 l

Rotation from Flywheel End

Counterclockwise or clockwise

Configuration

Vee 12, 4-Stroke-Cycle Diesel