C280-12 Tier 4/ IMO III
C280-12 Marine Propulsion Engine (EPA Tier 4)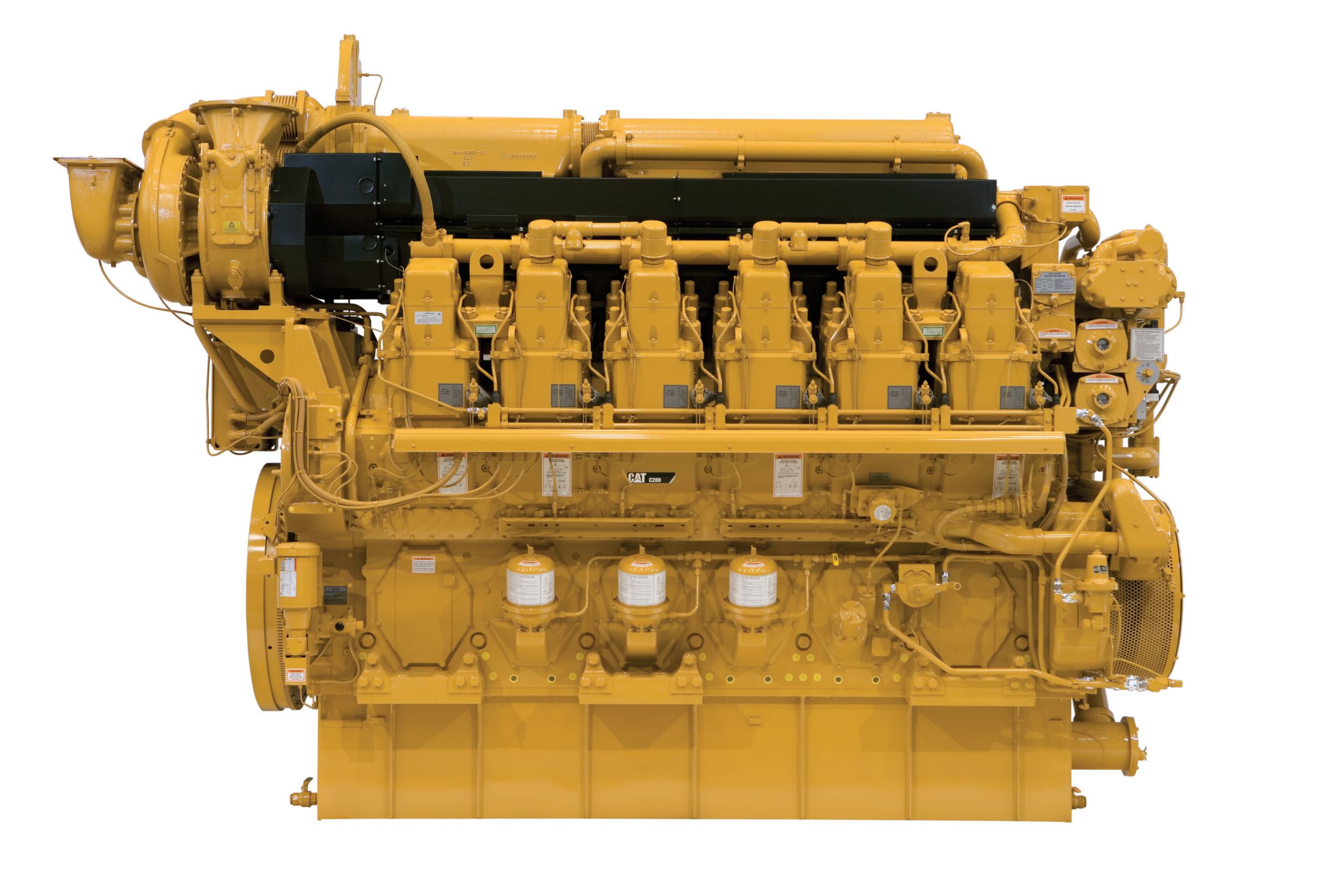 DESCRIPTION
Building on the durability and reliability of the C280 engine platform, Caterpillar is pleased to offer the EPA Tier 2 compliant C280 engine line. The core components are the same as the existing C280, including the latest in EUI fuel system capabilities and state-of-the-art ADEM™ A3 Electronic Control Unit (ECU) features. Caterpillar® products continue to deliver more available power while delivering outstanding fuel efficiency. You can also count on long maintenance intervals and worldwide Caterpillar parts and service availability.
A3 ECU
• CAN J1939 data link • Waterproof connectors • Maintenance-free • Backup ECU for redundant governing
Electronic Advantages:
• Load feedback • Programmable droop • Adjustable gain • Adjustable fuel/air ratio control • Histograms of engine operation • Cat Messenger display presents diagnostics and other engine parameters
Data Advantages through J1939 Link:
• Engine speed • Boost pressure • Throttle position • Fuel consumption rate • Inlet manifold temperature • Diagnostic codes and events • Configuration • Desired engine speed • Battery voltage • Engine load • Lifetime totals — engine hours, fuel burned, idle fuel, idle hours • Trip totals — average fuel rate, idle fuel, idle hours, engine hours, fuel burned, trip reset
Customer Interface Panel
• Interfaces with standard Cat® Marine Monitoring System (PLC in Price List) • Provides visual indication of ECU functionality • Accepts 4 — 20 mA or PWM remote throttle speed input • Marine alarm and protection
Electronic Unit Injectors
• "Drop-in" installation • No threaded fuel connections • High pressure inside injector only • Does not require double wall fuel lines or leak collection device • Injector synchronization not required
Standard Equipment
Optional Equipment
Specs
Docs
Specs
Long Name:
C280-12 Marine Propulsion Engine (EPA Tier 4)
Name:
C280-12 Tier 4/ IMO III
Power Range
4962-5444 bhp (3700-4060 bkW)
Emissions
EPA Tier 4, IMO II
Displacement
13546 in³ / 222 l
Rotation from Flywheel End
Counterclockwise or clockwise
Configuration
Vee 12, 4-Stroke-Cycle Diesel
Minimum Dry Weight
57276 lb / 25980 kg
Minimum Length
182 in / 4623 mm
Maximum Length
182 in / 4623 mm
Minimum Height
134 in / 3404 mm
Maximum Height
134 in / 3404 mm
Minimum Width
80 in / 2032 mm
Maximum Width
80 in / 2032 mm
SEE HOW C280-12 Tier 4/ IMO III COMPARES AGAINST FREQUENTLY COMPARED PRODUCTS.
Commercial Propulsion Engines
C280-12 Tier 4/ IMO III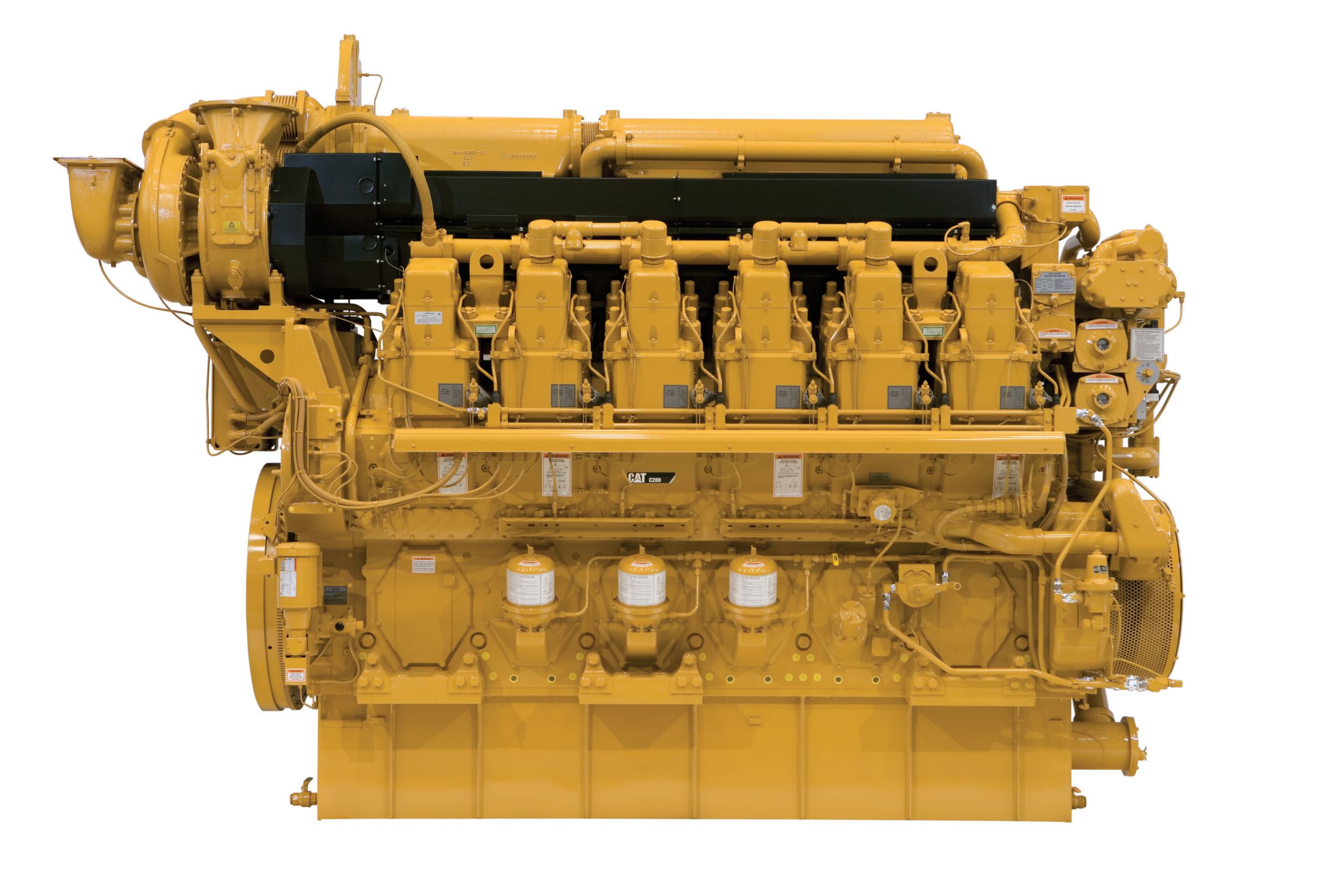 Brand

Caterpillar

Status

Current

Power Range

4962-5444 bhp (3700-4060 bkW)

Speed Range

1000 rpm

Emissions

EPA Tier 4, IMO II

Aspiration

TTA

Bore

11 in / 280 mm

Stroke

11.8 in / 300 mm

Displacement

13546 in³ / 222 l

Rotation from Flywheel End

Counterclockwise or clockwise

Configuration

Vee 12, 4-Stroke-Cycle Diesel
Commercial Propulsion Engines
C280-12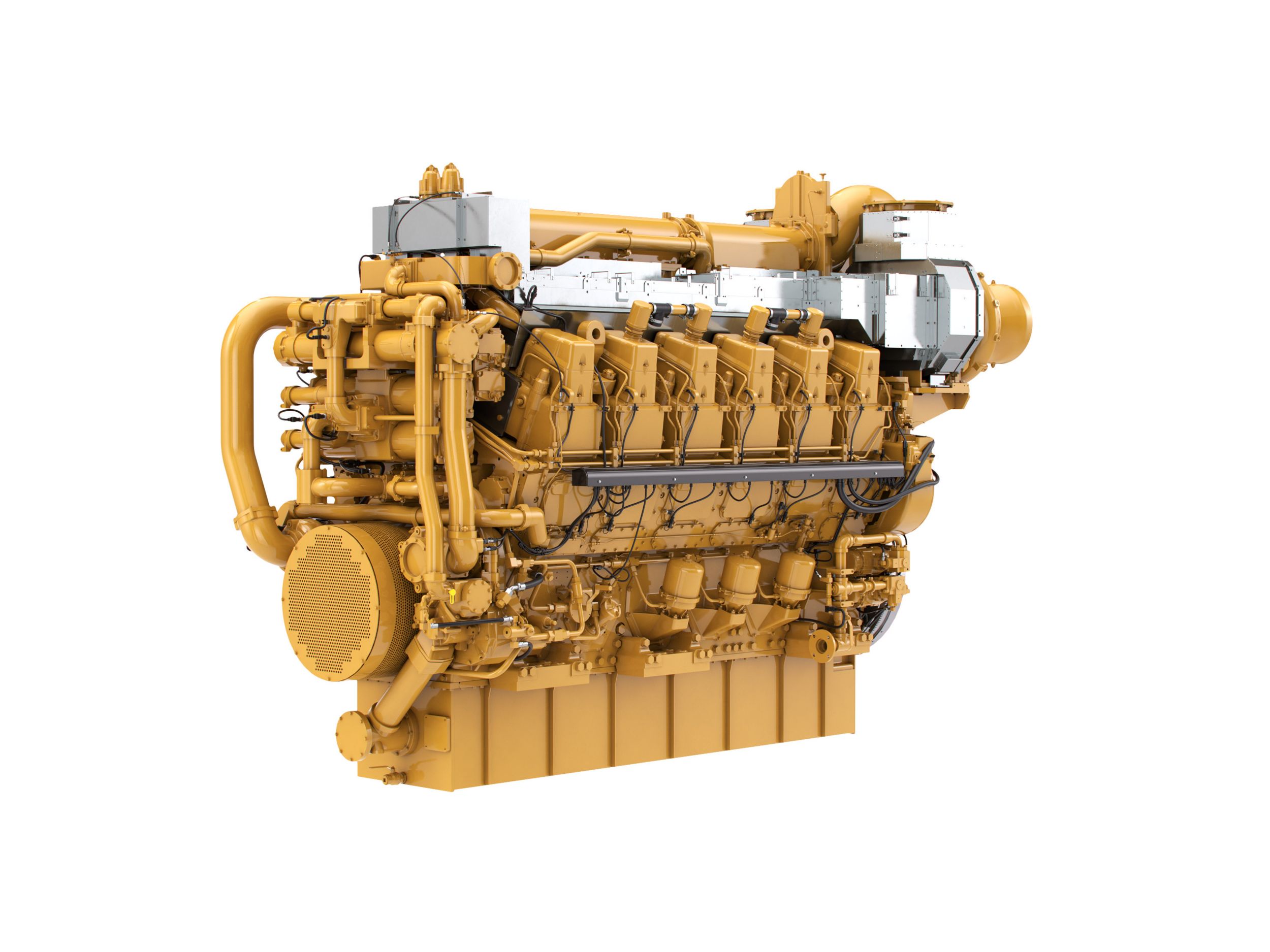 Brand

Caterpillar

Status

Current

Power Range

4640-5096 bhp (3460-3800 bkW)

Speed Range

900 rpm

Emissions

IMO II

Aspiration

TTA

Bore

11 in / 280 mm

Stroke

11.8 in / 300 mm

Displacement

13546 in³ / 222 l

Rotation from Flywheel End

Counterclockwise or clockwise

Configuration

Vee 12, 4-Stroke-Cycle Diesel
Commercial Propulsion Engines
C280-16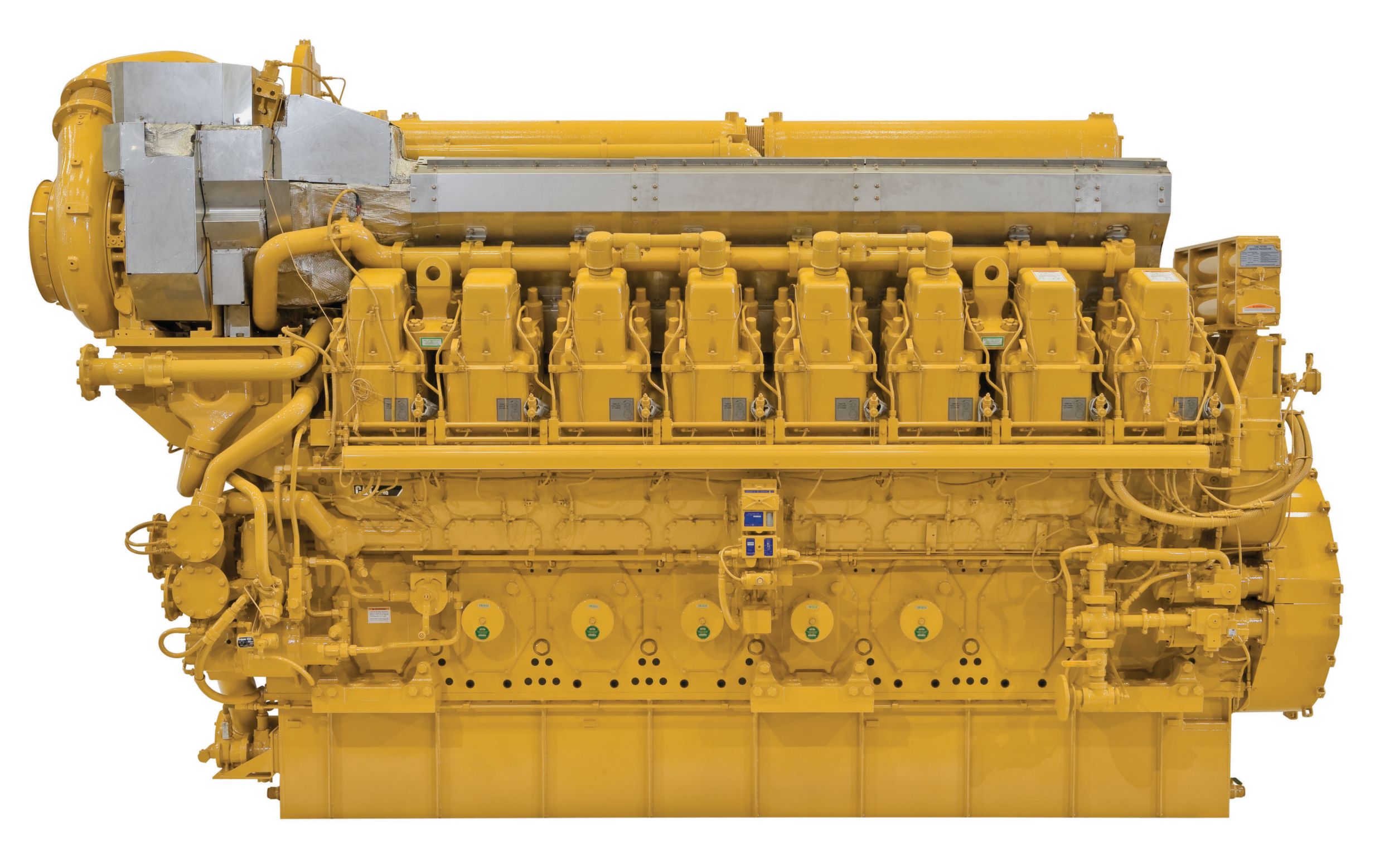 Brand

Caterpillar

Status

Current

Power Range

6169-7577 bhp (4600-5650 bkW)

Speed Range

900-1000 rpm

Emissions

IMO II

Aspiration

TTA

Bore

11 in / 280 mm

Stroke

11.8 in / 300 mm

Displacement

18062 in³ / 296 l

Rotation from Flywheel End

Counterclockwise or clockwise

Configuration

Vee 16, 4-Stroke-Cycle Diesel