C32 IMO II
Cat C32 Propulsion Engine (IMO II)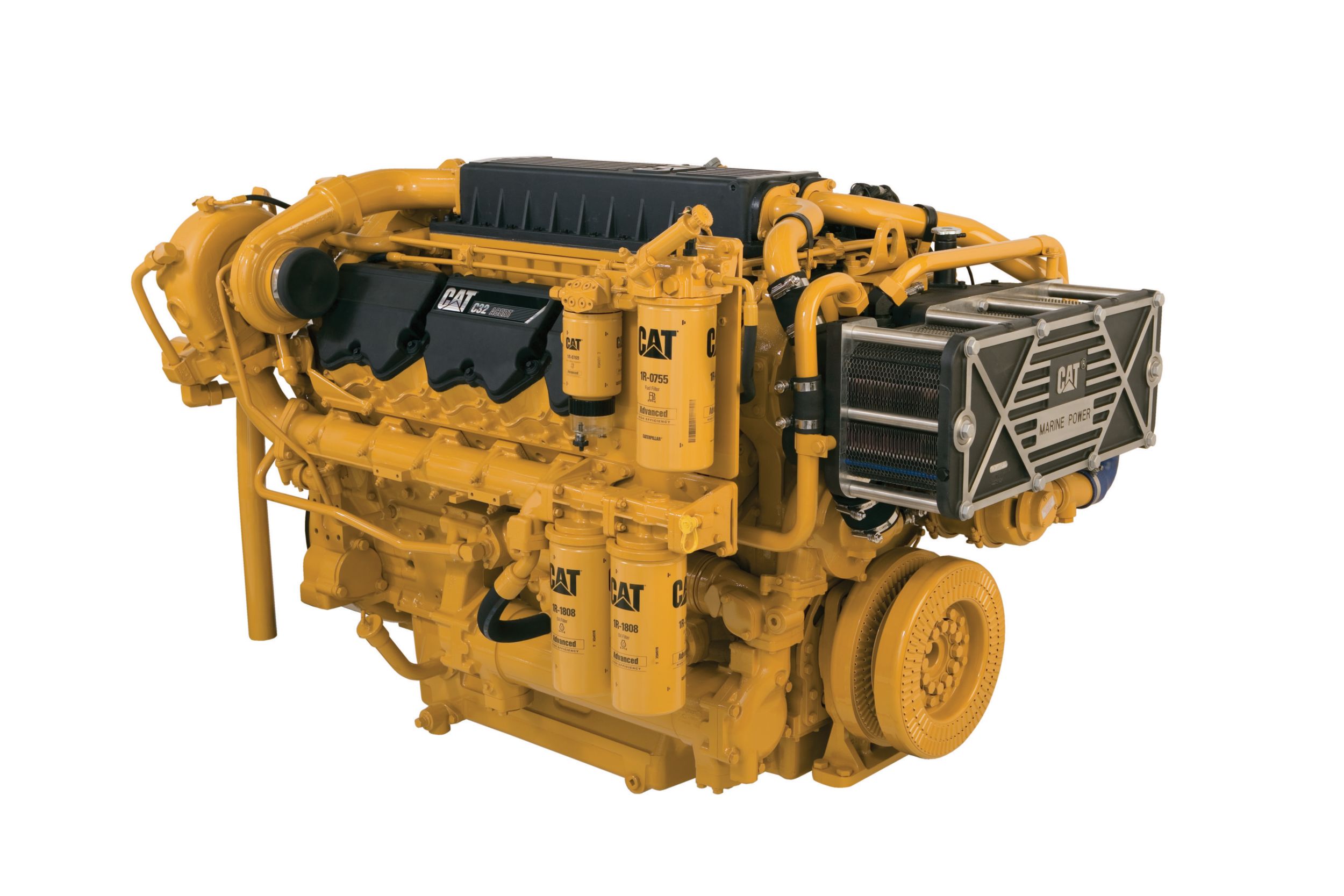 DESCRIPTION
The C32 marine propulsion engine is available at ratings that meet IMO II emissions regulations. It has a separate circuit aftercooling system (SCAC) for A through C ratings, six ratings with Wide Operating Speed Range (WOSR) and extended oil change intervals. Other benefits include proven engine operating history and performance iron with thousands of validation testing hours for quality and durability. The C32 marine engine is supported by the extensive Cat global dealer network and Caterpillar's standard warranty.
Emissions
IMO II - meets the International Maritime Organization's Regulation 13 of Revised Annex VI to the MARPOL Convention.
Worldwide Support
Extensive service network of Cat Dealers and unparalleled service from authorized marine dealers
Durability
The C32 ACERT has proven engine operating history. It consists of performance iron with thousands of hours of validation testing for quality and durability.
Reliability
Backed by Caterpillar's standard warranty
Six Ratings with Wide Operating Speed Range (WOSR)
Excellent reserve power for acceleration, Ideal for applications requiring the engine to operate normally at more than one speed or load, Provides an alternative to torque converters, multi-speed transmissions, Controllable Pitch Propeller (CPP)
Extended Oil Change Intervals
Seperate Circuit Aftercooling System: A-C Ratings
No seawater circulating through the aftercooler, isolator mounts available as optional attachments, mounting and isolator base require wider stringer without vertical adjustment nut (adjustable height), thrust (recommended for remote gear) and non-thrust (recommended for close gear) options available
Standard Equipment
Optional Equipment
Specs
Docs
Specs
Long Name:
Cat C32 Propulsion Engine (IMO II)
Power Range
660-1450 bhp (492-1081 bkW)
Speed Range
1600-2300 rpm
Displacement
1959 in³ / 32.1 l
Rotation from Flywheel End
Counterclockwise
Configuration
Vee 12, 4-Stroke-Cycle Diesel
Minimum Dry Weight
6950 lb / 3152 kg
Minimum Length
77.8 in / 2121 mm
Maximum Length
83.5 in / 2284 mm
Minimum Height
60.9 in / 1547 mm
Maximum Height
62.5 in / 1587 mm
Minimum Width
60.17 in / 1528 mm
Maximum Width
60.17 in / 1528 mm
SEE HOW C32 IMO II COMPARES AGAINST FREQUENTLY COMPARED PRODUCTS.
Commercial Propulsion Engines
C32 IMO II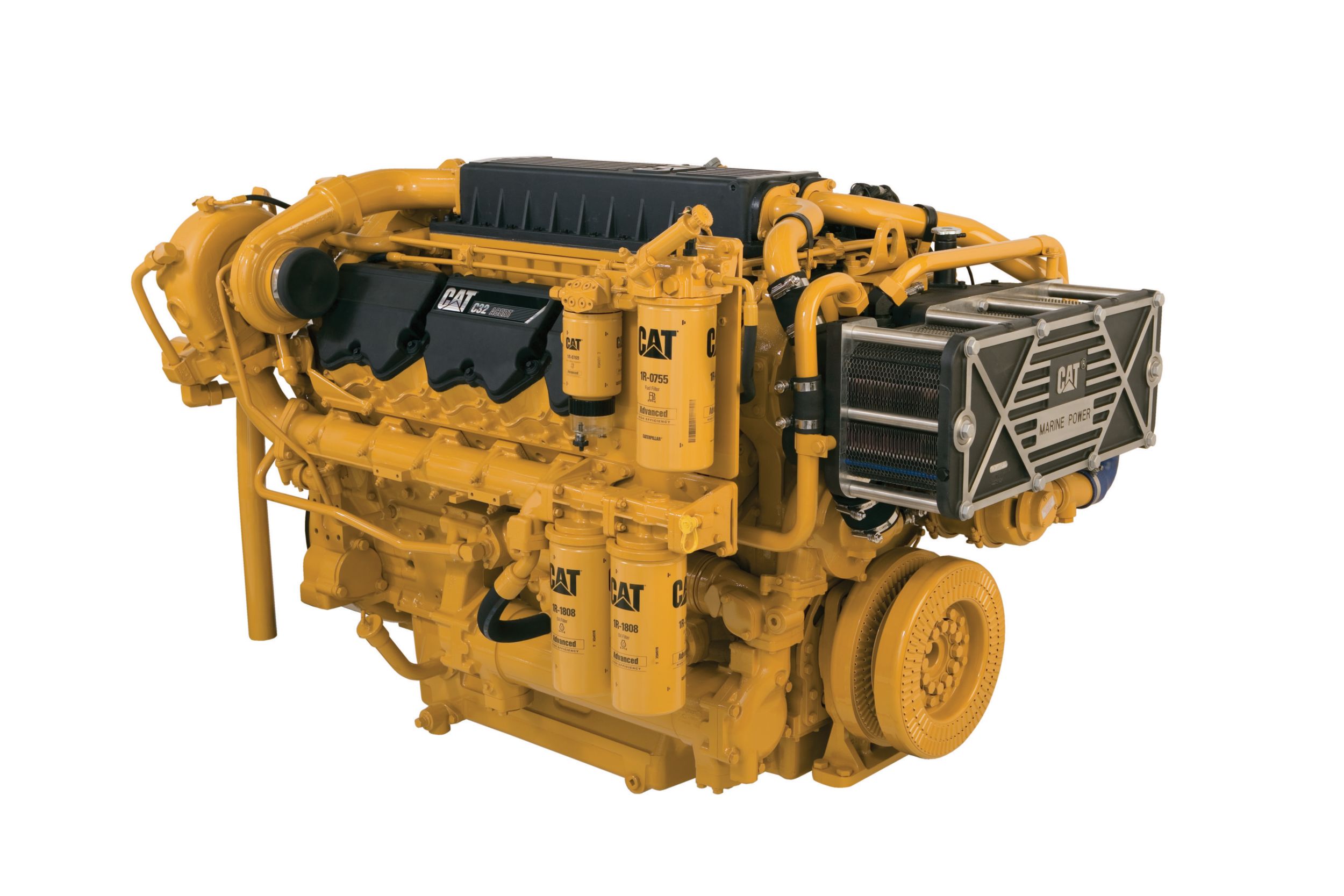 Brand

Caterpillar

Status

Current

Power Range

660-1450 bhp (492-1081 bkW)

Speed Range

1600-2300 rpm

Emissions

IMO II, EU IW

Aspiration

TTA

Bore

5.71 in / 145 mm

Stroke

6.38 in / 162 mm

Displacement

1959 in³ / 32.1 l

Rotation from Flywheel End

Counterclockwise

Configuration

Vee 12, 4-Stroke-Cycle Diesel

Minimum Length

77.8 in / 2121 mm

Maximum Length

83.5 in / 2284 mm

Minimum Height

60.9 in / 1547 mm

Maximum Height

62.5 in / 1587 mm

Minimum Width

60.17 in / 1528 mm

Maximum Width

60.17 in / 1528 mm
Commercial Propulsion Engines
C32 ACERT Tier 3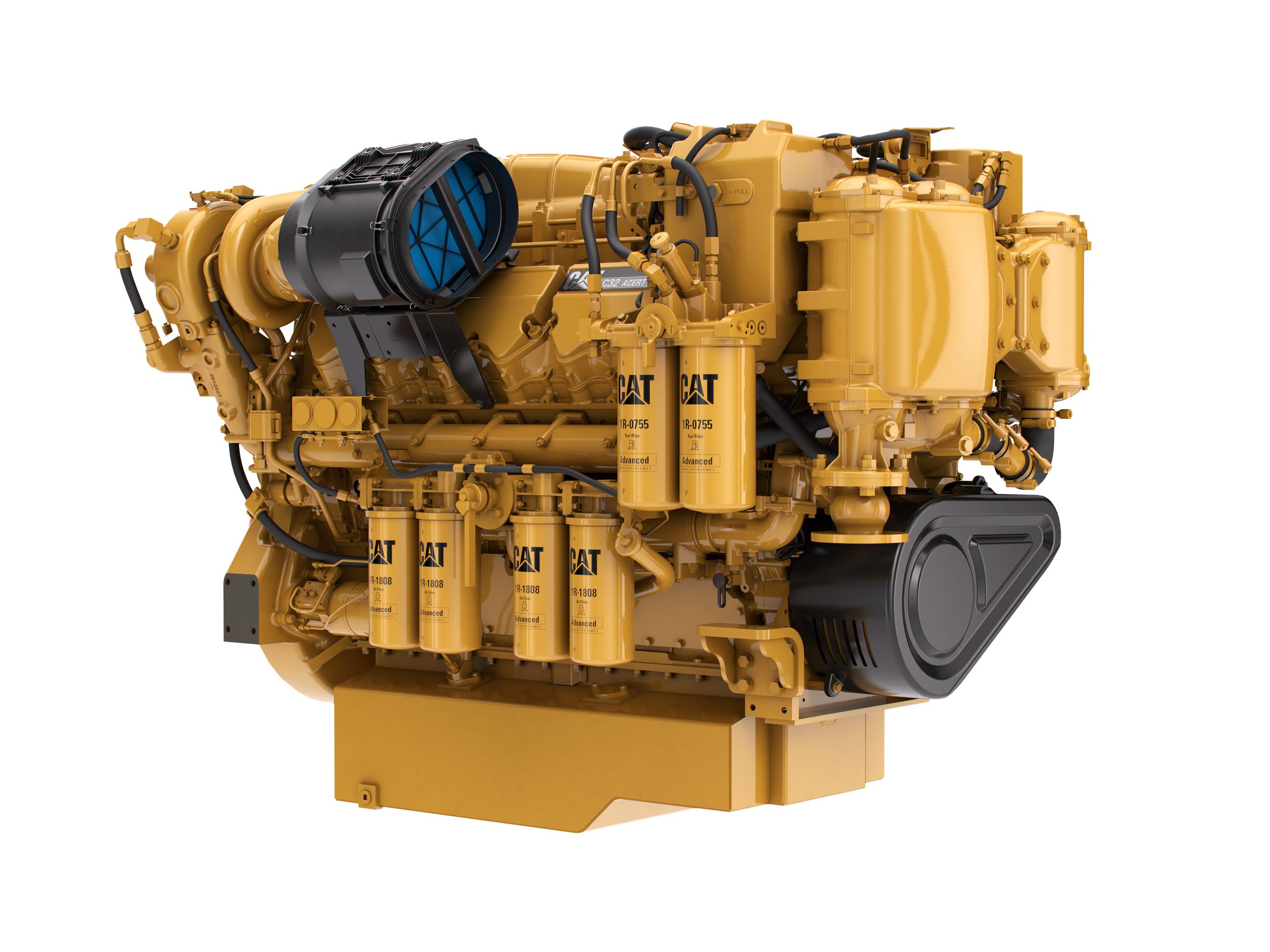 Brand

Caterpillar

Status

Current

Power Range

750-1800 bhp (559-1342 bkW)

Speed Range

1600-2300 rpm

Emissions

EPA Tier 3, IMO II, EU IW

Aspiration

TTA

Bore

5.71 in / 145 mm

Stroke

6.38 in / 162 mm

Displacement

1959 in³ / 32.1 l

Rotation from Flywheel End

Counterclockwise

Configuration

Vee 12, 4-Stroke-Cycle Diesel

Minimum Length

77.8 in / 2121 mm

Maximum Length

83.5 in / 2284 mm

Minimum Height

60.9 in / 1547 mm

Maximum Height

62.5 in / 1587 mm

Minimum Width

60.17 in / 1528 mm

Maximum Width

60.17 in / 1528 mm
Commercial Propulsion Engines
C32 Tier 3 / IMO II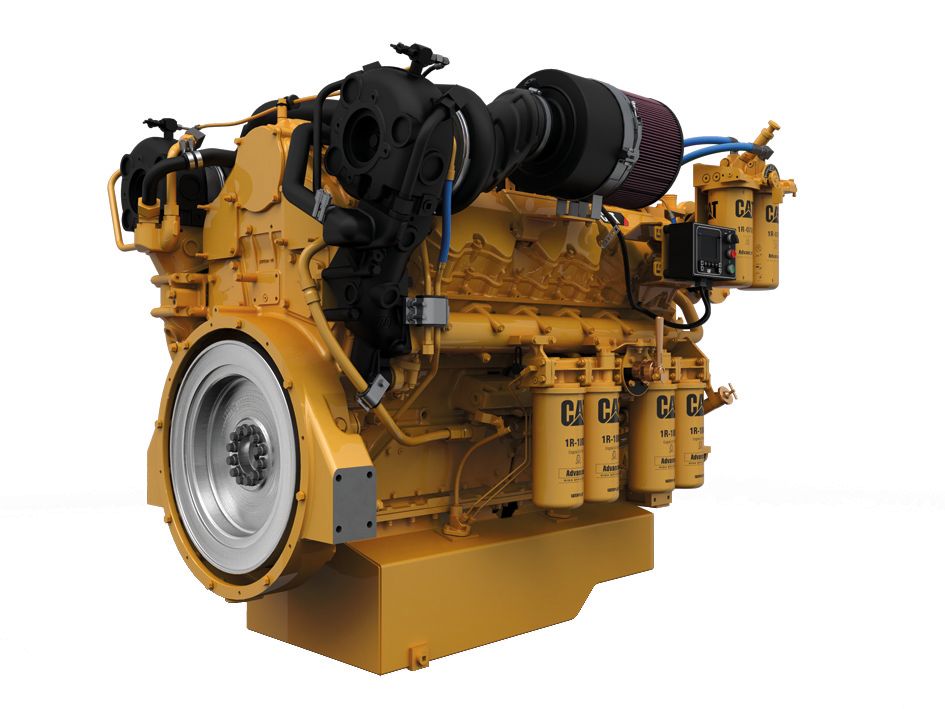 Brand

Caterpillar

Status

Current

Power Range

660-1600 bhp (492-1193 bkW)

Speed Range

1600-2300 rpm

Emissions

U.S. EPA Tier 3 / IMO II emissions certified

Aspiration

Turbocharged-aftercooled aspiration

Bore

5.71 in / 145 mm

Stroke

6.38 in / 162 mm

Displacement

1959 in³ / 32.1 l

Rotation from Flywheel End

Counterclockwise from flywheel end

Configuration

Vee 12, 4-stroke-cycle diesel

Minimum Length

83.9 in / 2130 mm

Maximum Length

89.8 in / 2280 mm

Minimum Height

59.3 in / 1507 mm

Maximum Height

63.5 in / 1613 mm

Minimum Width

57.1 in / 1451 mm

Maximum Width

57.3 in / 1455 mm