C32 Tier 3 / IMO II
Cat C32 Auxiliary / Diesel Electric Propulsion (US EPA Tier 3 / IMO II)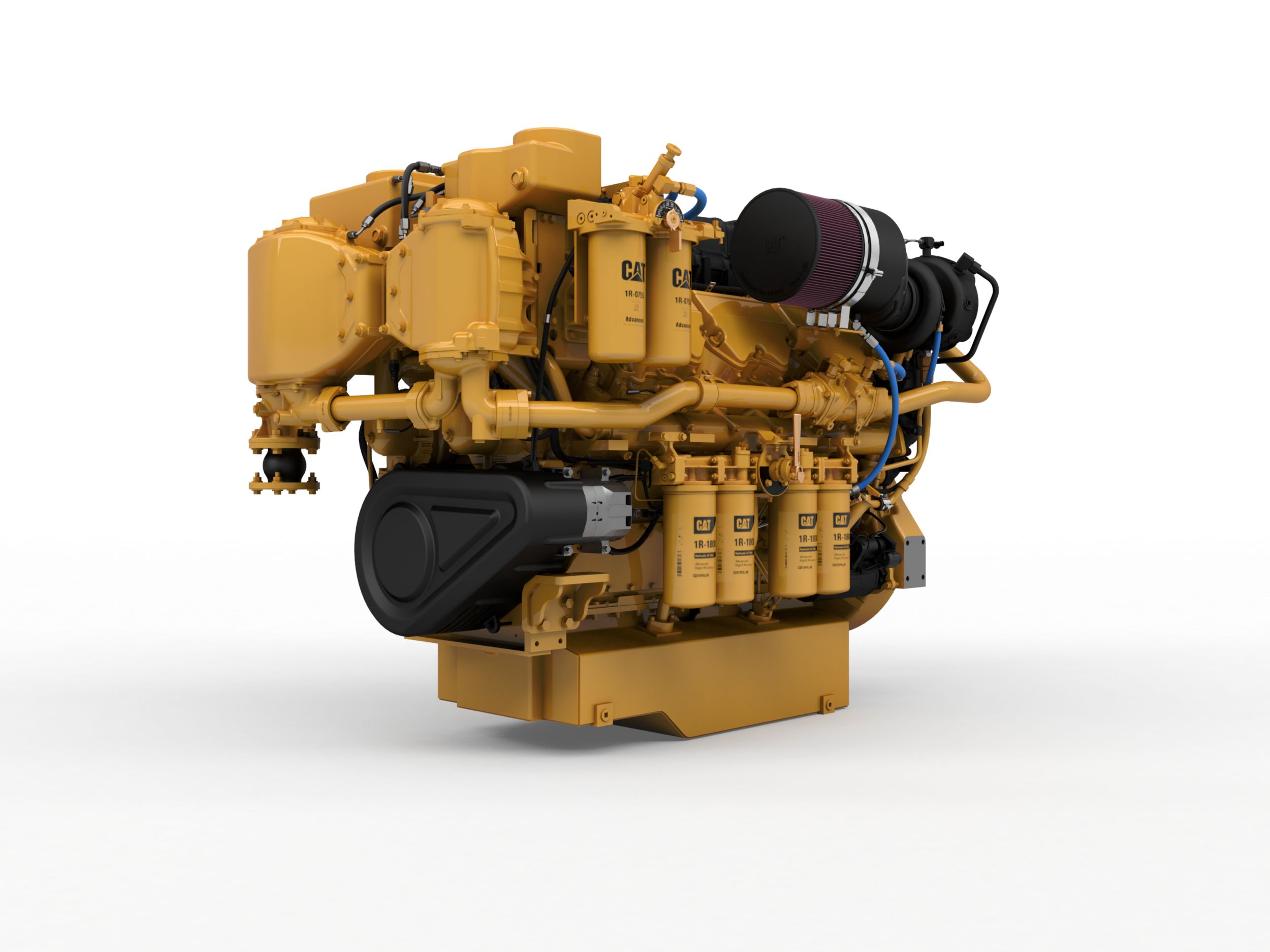 DESCRIPTION
Cat C32 Auxiliary / Diesel Electric Propulsion (US EPA Tier 3 / IMO II)
SCAC
Separate-circuit aftercooling – no sea water in aftercooler
Fuel System
Reliable electronic controlled unit injector fuel system. Enhanced control of fuel injection optimized through crank timing and the A4 ECM technology. Advanced combustion technology to optimize fuel consumption and meet emissions without aftertreatment.
Power Reserve
Industry leading power reserve
Certifications
Wide range of available Marine Society certifications
Warranty
Industry-leading warranty coverage for factory packaged components
Service
Global dealer network for service in any location
Standard Equipment
Optional Equipment
Specs
Specs
Long Name:
Cat C32 Auxiliary / Diesel Electric Propulsion (US EPA Tier 3 / IMO II)
Name:
C32 Tier 3 / IMO II
Minimum Rating
314 BHP / 234 bkW
Maximum Rating
1333 BHP / 994 bkW
Aspiration
Turbocharged-aftercooled aspiration
Displacement
1959 in³ / 32.1 l
Rotation
Counterclockwise from flywheel end
Configuration
Vee 12, 4-stroke-cycle diesel
Minimum Length
83.9 in / 2130 mm
Maximum Width
57.3 in / 1455 mm
Minimum Engine Dry Weight
6950 lb / 3152 kg
Minimum Width
57.1 in / 1451 mm
Minimum Height
59.3 in / 1507 mm
Maximum Length
89.8 in / 2280 mm
Maximum Engine Dry Weight
7160 lb / 3248 kg
Maximum Height
63.5 in / 1613 mm
Emissions
U.S. EPA Tier 3 / IMO II emissions certified
Oil Change Interval
750 hrs
Flywheel Housing
SAE No. 0 with SAE No. 18 flywheel (136 teeth)
Refill Capacity
Lube Oil System w/Oil filter change: 146 L (38.5 gal)
Governor
Electronic (A4 ECM)
Rated Engine Speed
1800 rpm
Cooling
Heat exchanger or keel cooled
SEE HOW C32 Tier 3 / IMO II COMPARES AGAINST FREQUENTLY COMPARED PRODUCTS.
Auxiliary Engines
C32 Tier 3 / IMO II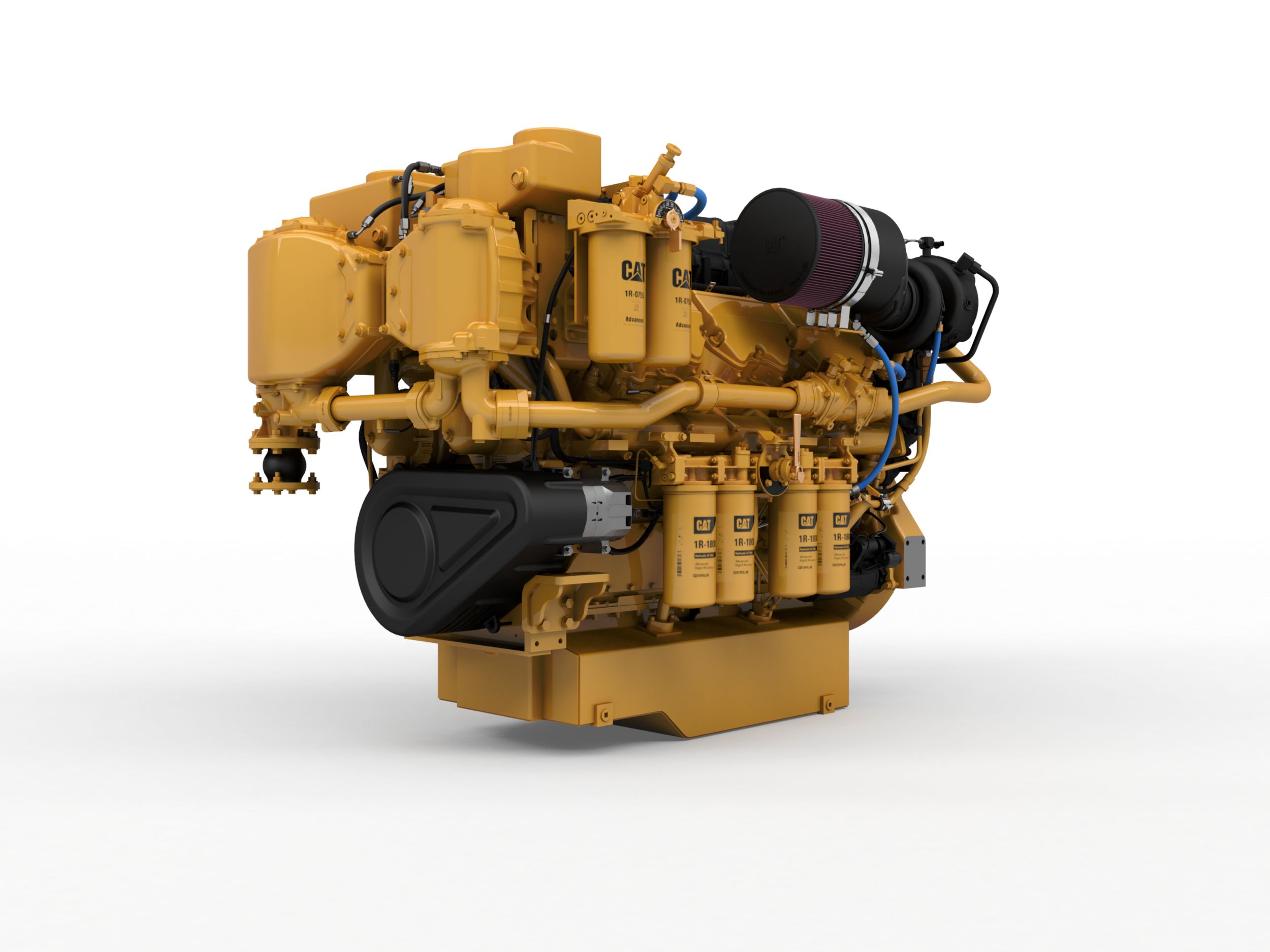 Brand

Caterpillar

Status

Current

Minimum Rating

314 BHP / 234 bkW

Maximum Rating

1333 BHP / 994 bkW

Aspiration

Turbocharged-aftercooled aspiration

Displacement

1959 in³ / 32.1 l

Bore

5.71 in / 145 mm

Stroke

6.38 in / 162 mm

Configuration

Vee 12, 4-stroke-cycle diesel

Minimum Length

83.9 in / 2130 mm

Maximum Width

57.3 in / 1455 mm

Minimum Width

57.1 in / 1451 mm

Minimum Height

59.3 in / 1507 mm

Maximum Length

89.8 in / 2280 mm

Maximum Height

63.5 in / 1613 mm
Auxiliary Engines
C32 Tier 3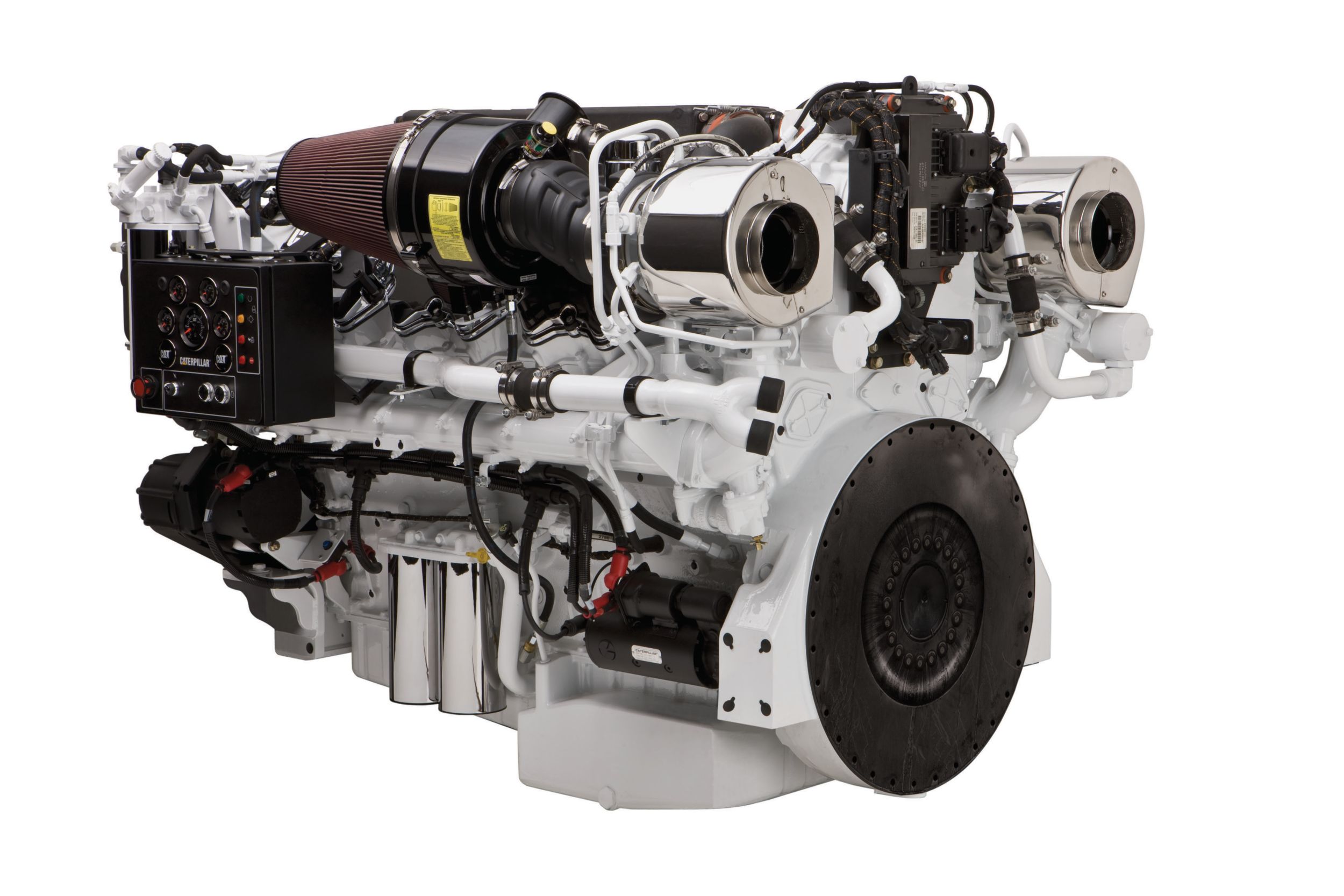 Brand

Caterpillar

Status

Current

Minimum Rating

1047 BHP / 781 bkW

Maximum Rating

1333 BHP / 994 bkW

Aspiration

TTA

Displacement

1959 in³ / 32.1 l

Bore

5.7 in / 145 mm

Stroke

6.4 in / 162 mm

Configuration

Vee 12, 4-Stroke-Cycle Diesel

Minimum Length

83.5 in / 2121 mm

Maximum Width

60.2 in / 1528 mm

Minimum Width

60.2 in / 1528 mm

Minimum Height

60.9 in / 1547 mm

Maximum Length

89.9 in / 2284 mm

Maximum Height

62.5 in / 1587 mm
Auxiliary Engines
C32 Tier 4 / IMO III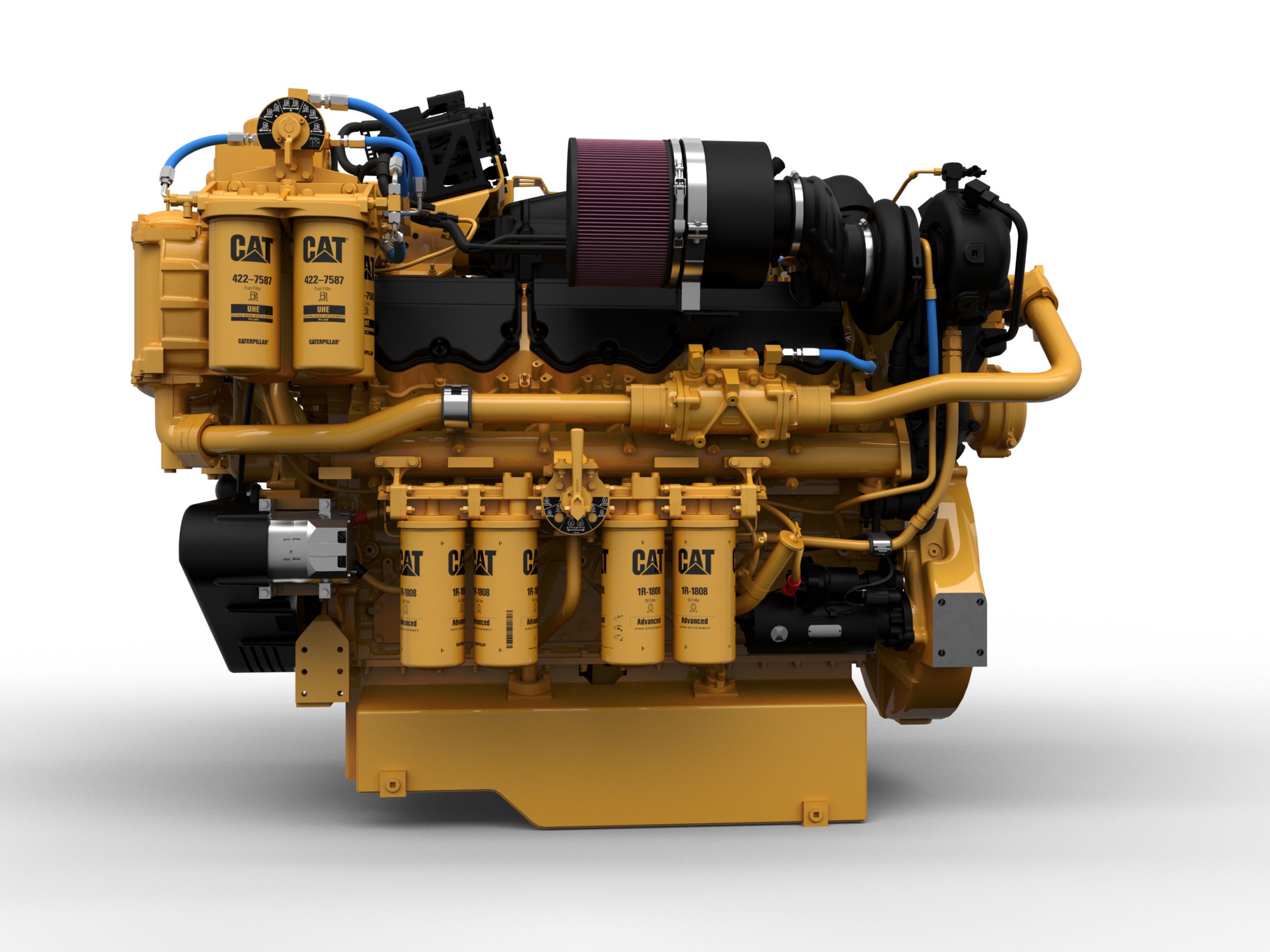 Brand

Caterpillar

Status

Current

Minimum Rating

400 BHP / 298 bkW

Maximum Rating

1333 BHP / 994 bkW

Aspiration

Turbocharged-aftercooled

Displacement

1959 in³ / 32.1 l

Bore

5.71 in / 145 mm

Stroke

6.38 in / 162 mm

Configuration

Vee 12, 4-stroke-cycle diesel

Minimum Length

83.9 in / 2130 mm

Maximum Width

57.3 in / 1455 mm

Minimum Width

57.1 in / 1451 mm

Minimum Height

59.3 in / 1507 mm

Maximum Length

89.8 in / 2280 mm

Maximum Height

63.5 in / 1613 mm