Cat Command for Excavating
Cat Command for Excavating
Cat Command is a remote control system for excavators that allows an operator to dig, lift, and track from a safe working distance in hazadrous applications.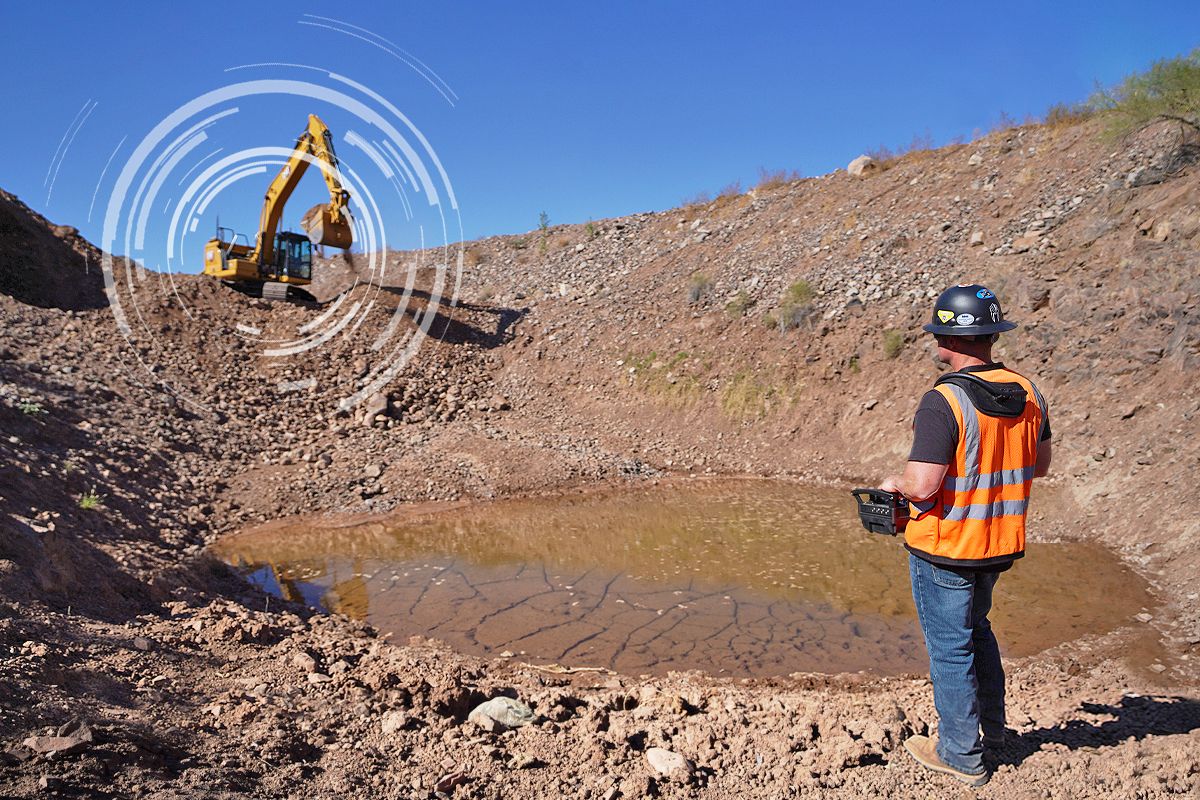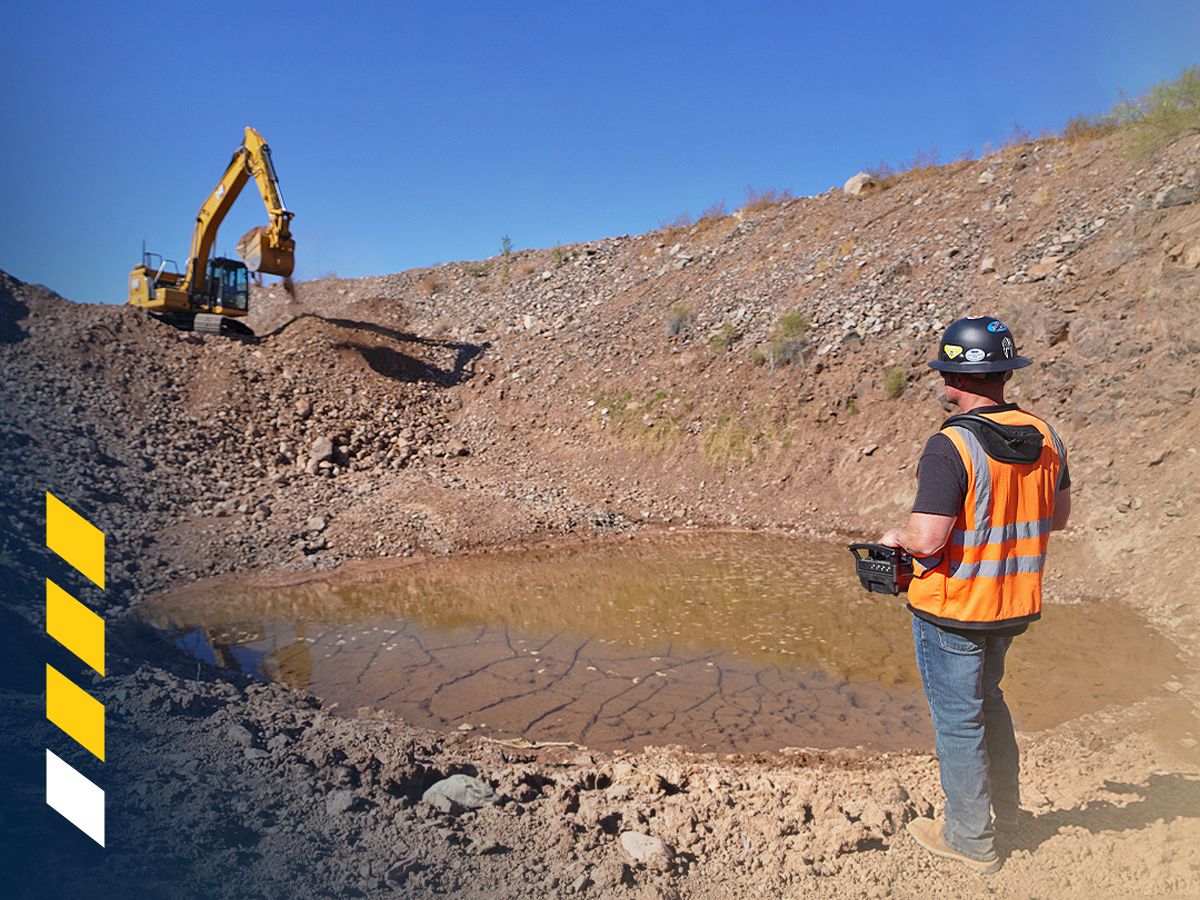 DESCRIPTION
Cat Command for Excavating is a remote control option that contributes to jobsite safety by allowing operators to run an excavator remotely in hazardous applications.
Cat Command For Excavators
Cat Command Console for Excavators
Cat Command for Excavation - Saiia
Cat Command for Loading & Excavation - Associated Terminals
Cat Command Console for Excavators - 360°
Cat® Command Technology For The Demolition Industry
A Stop (All Stop) Technology for Cat Command Remotely Controlled Machines
Work at a Safe Distance
When used in a potentially hazardous application, remote control allows the operator to dig, lift, and track from a safe working distance.
Lower potential injuries from slips, trips and falls when climbing on and off machines.
Remove operator risk from machine rollover or sliding.
For added security, only one operator interface can control the excavator at a time.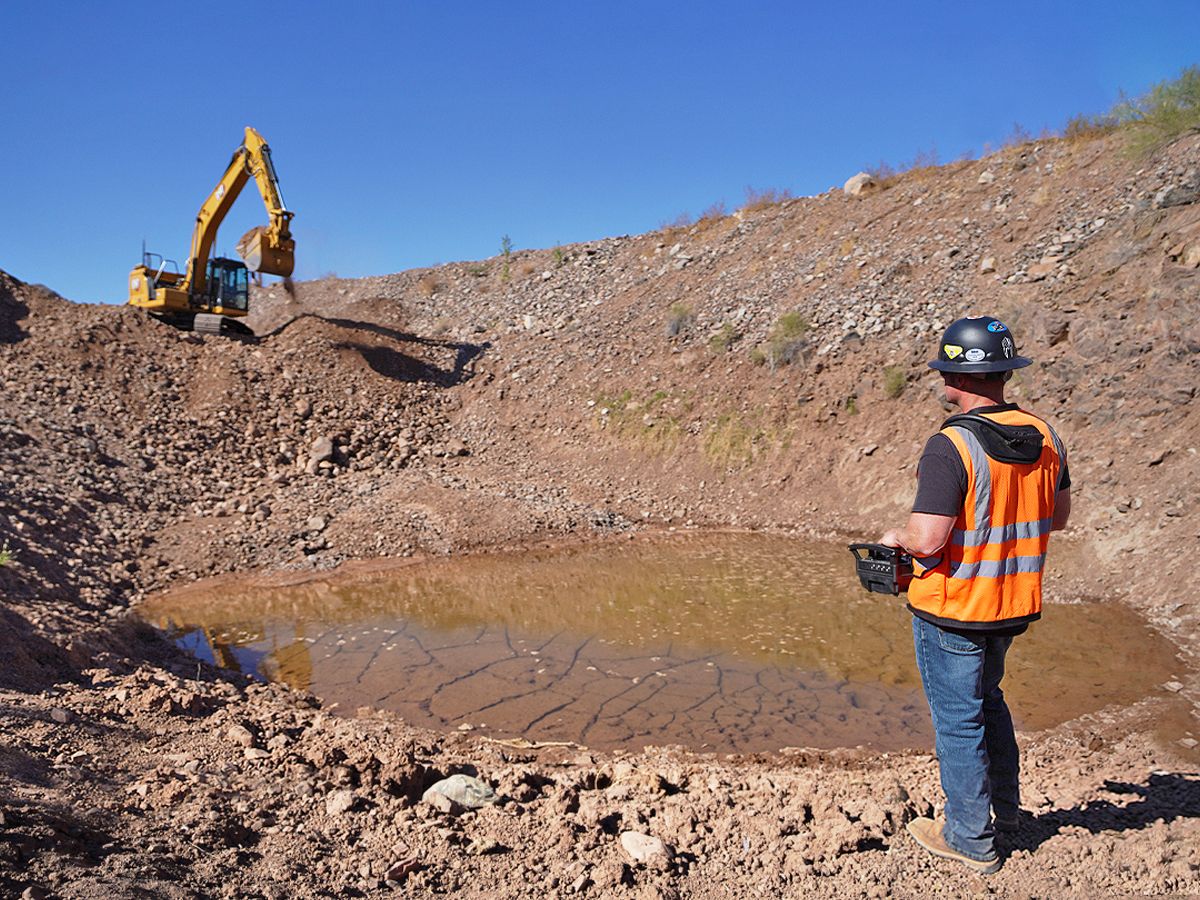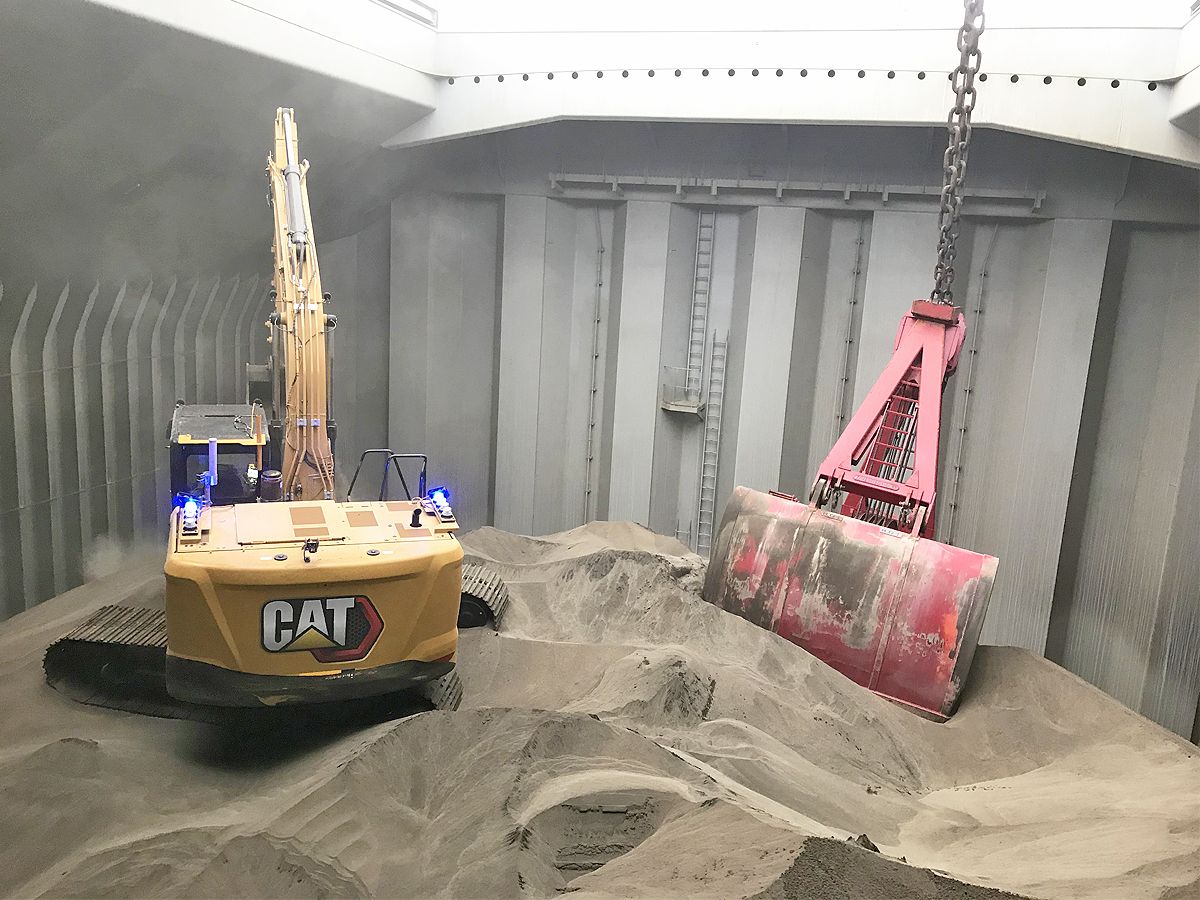 Enhance Productivity
Restart production immediately following disruptive processes, such as blasting in quarry applications.
Operators can quickly and easily switch between Cat Command installed machines, and change jobsite locations, with no downtime.
Improve productivity and reduce operator fatigue by eliminating the effects of vibration and sound.
Control the machine with the same response time as sitting in the cab.
Allow operators who have had medical concerns to return to work and operate machines earlier.
Cat Command Console
Available for select Cat dozers, excavators, and wheel loaders.
Operators work safely and comfortably off the machine while remaining on-site and having direct visual contact.
Provides line-of-sight operation from up to 400 meters (437 yds.) away.
Controls are fully integrated with machine electronics to provide the same control and response as if operating from the cab.
Does not require any on-site communications infrastructure.
Uses either a 900 MHz or 2.4 GHz frequency communications protocol.
View comprehensive machine information including engine rpm, fuel level, hydraulic temperature, engine temperature, aftertreatment status, operation modes, pressures, and machine warnings through the LCD display.
The machine will shut down if the controller is tipped more than 45 degrees, indicating that the operator has fallen.
NOTE: Command Console is unavailable in Europe, Australia, or New Zealand.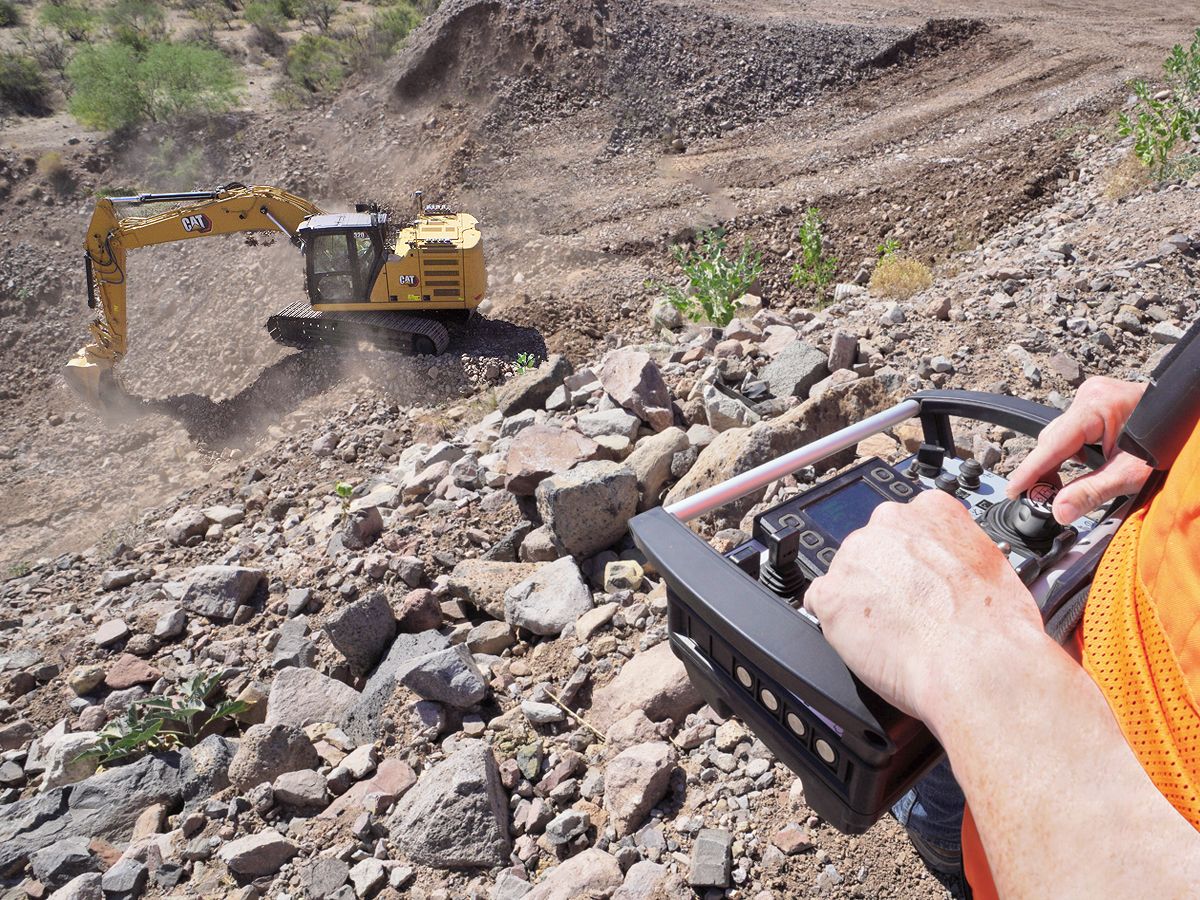 Cat Command Station
Available for select Cat dozers, excavators and wheel loaders.
Enables the operator to work remotely in a comfortable, seated "virtual cab" with familiar controls and machine displays.
Can be located in a command center onsite or many miles away.
Reduces operator fatigue with a comfortable indoor working environment.
Operator inputs are sent directly to the machine electronics via a dedicated radio transmitter/receiver, resulting in real-time implement control.
Controls deliver the same response time as in the cab, maintaining precise control for all excavator applications.
High-quality video delivers a clear view of the work area.
Operators can easily switch between machines, or change jobsites with no downtime.
Enables trainers to stand beside an operator, without noise or movement.
Get Started With Cat Command
Cat Command is designed exclusively for – and deeply integrated into – select Cat machines, resulting in system reliability and durability.
Select Cat Command models include easy-to-install Command kits.
Cat Command can be retro-installed on certain existing Cat machines.
* Talk to your Cat dealer for more information about Cat Command.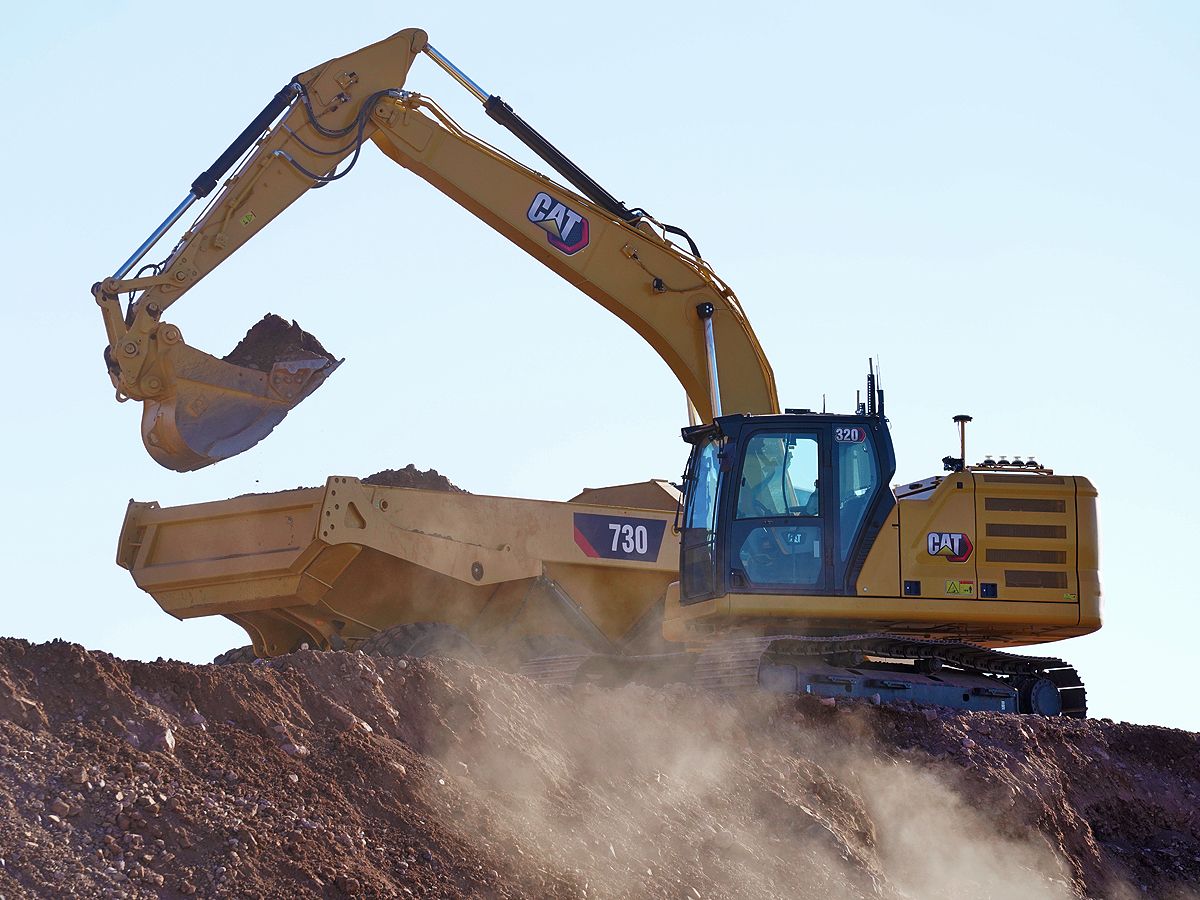 SEE HOW Cat Command for Excavating COMPARES AGAINST FREQUENTLY COMPARED PRODUCTS.
Command
Cat Command for Excavating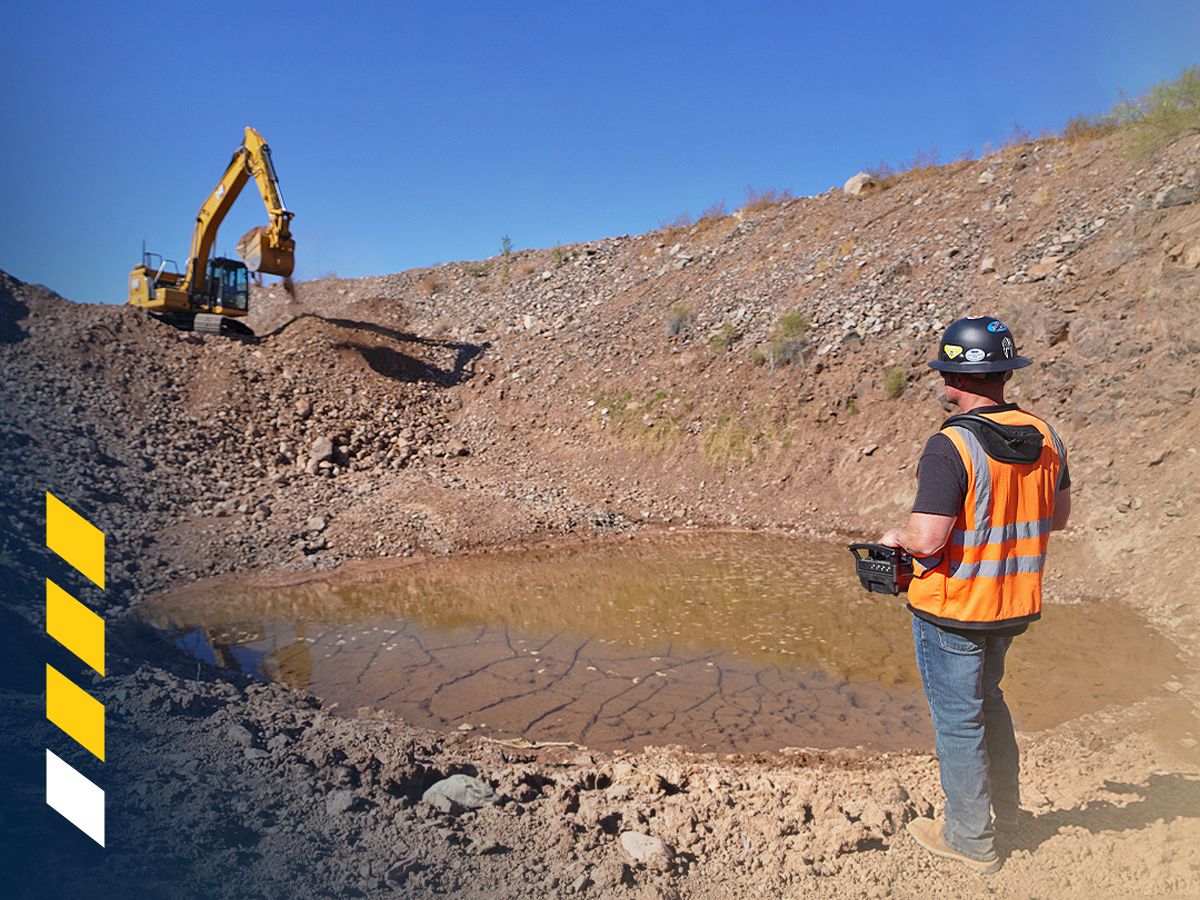 Brand

Caterpillar

Status

Current
Command
Cat Command for Drilling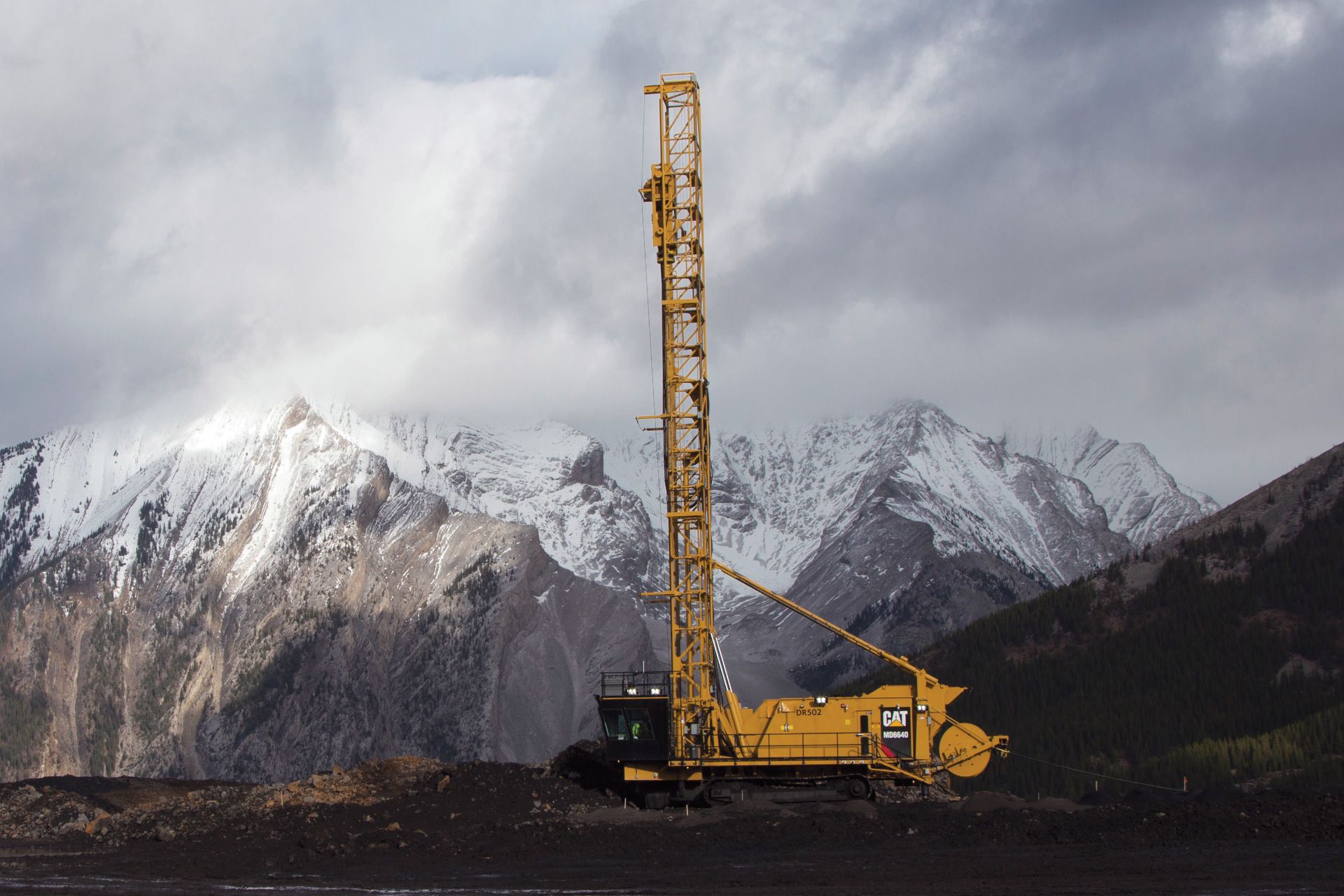 Command
Cat Command for Hauling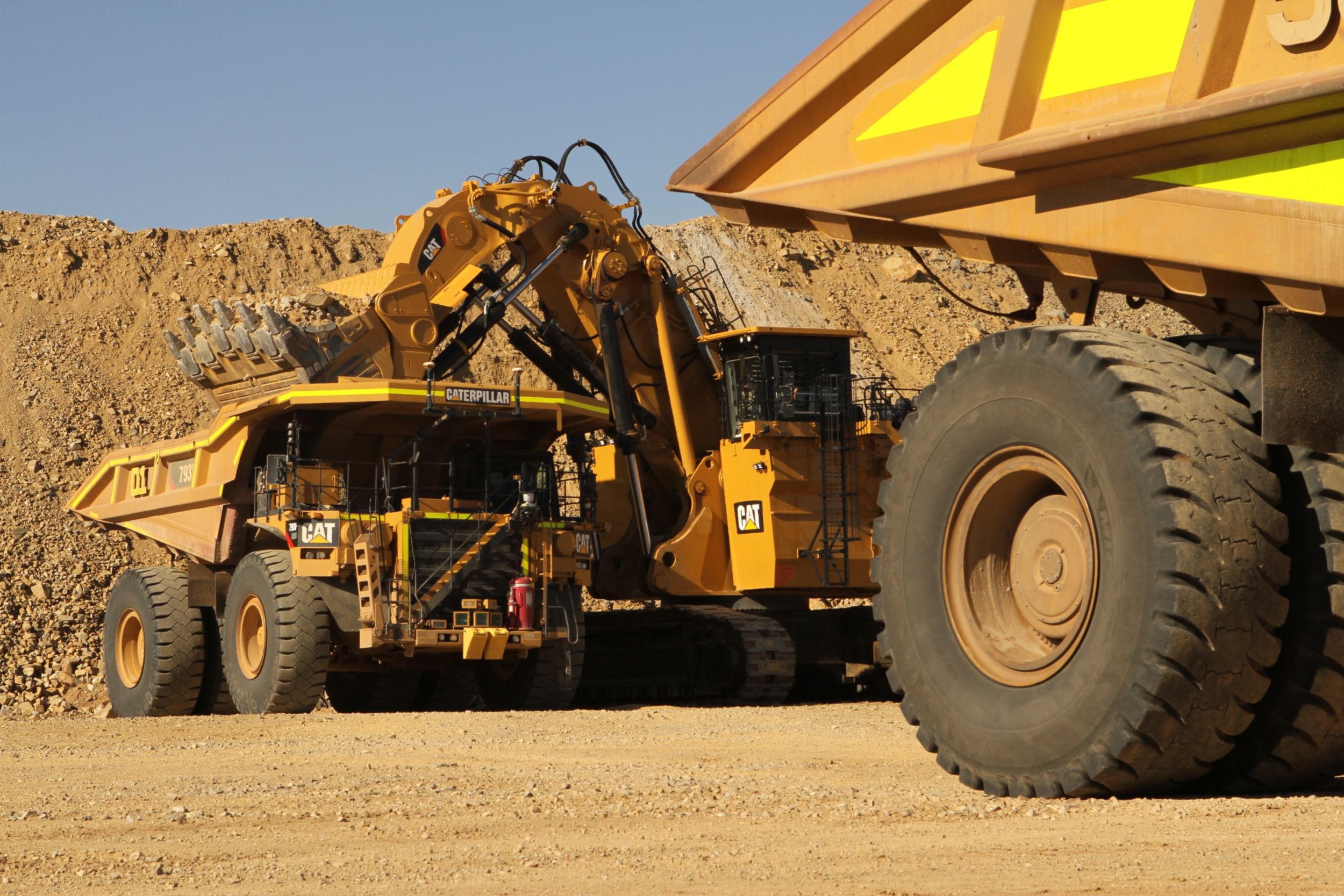 Brand

Caterpillar

Status

Current