My.Cat.Com
My.Cat.Com
My.Cat.Com is a web-based hub to manage equipment from your computer or tablet. Access machine data including location, maintenance, performance and more.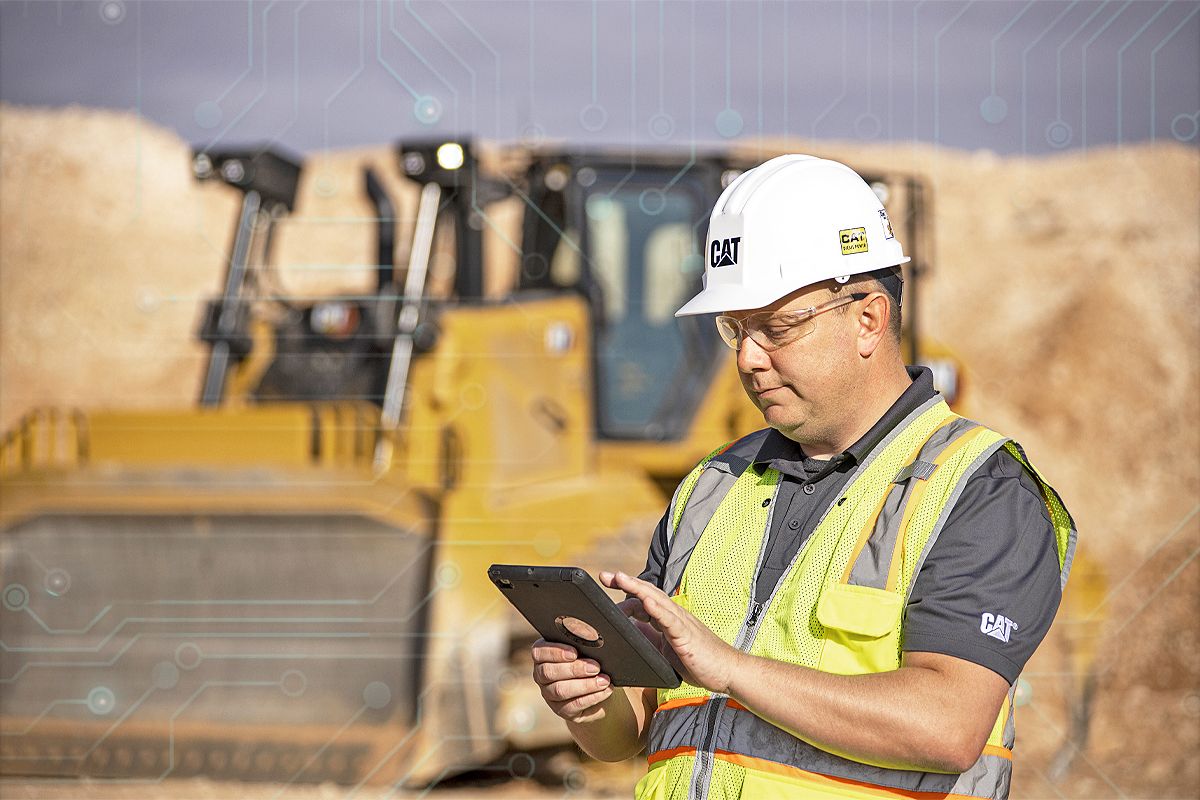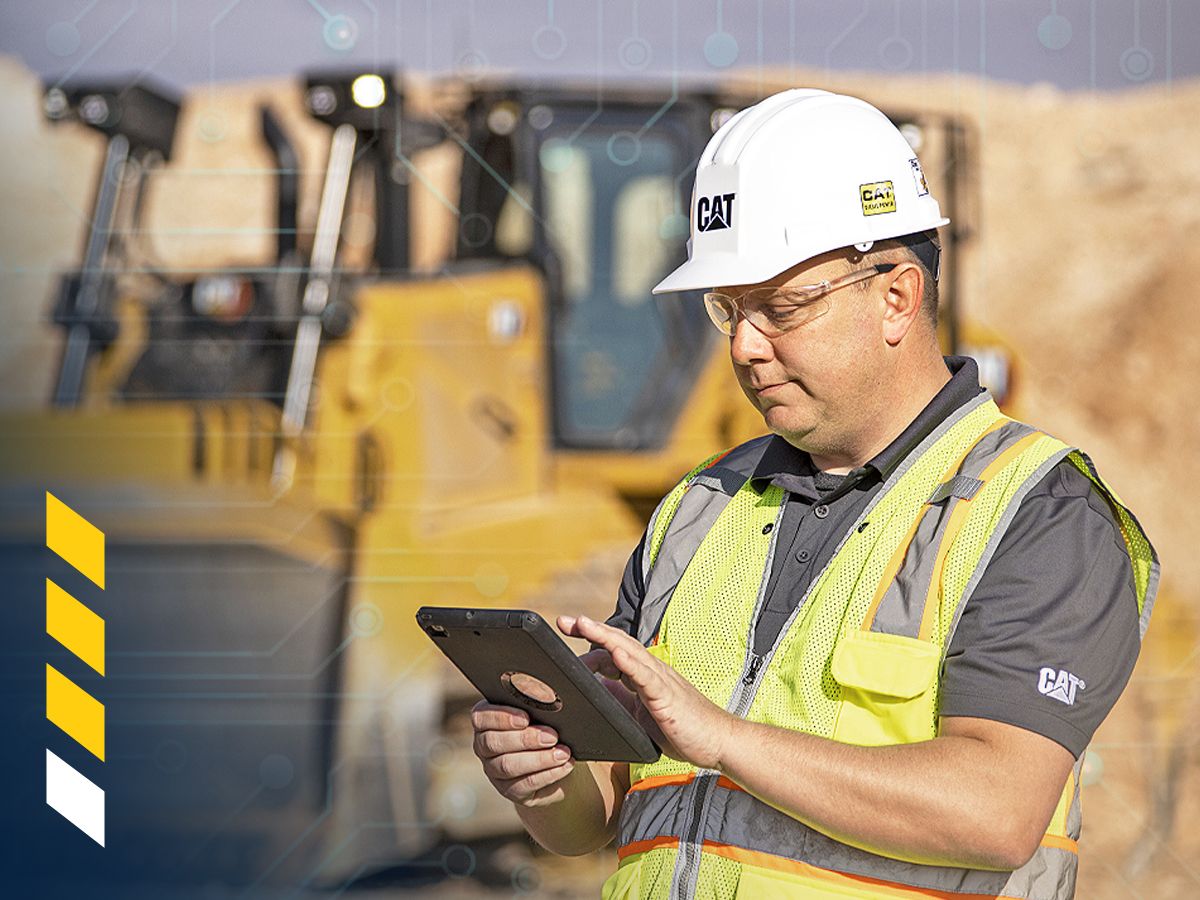 DESCRIPTION
My.Cat.Com is the web-based hub for digital equipment management, giving you an easy way to take in complex information. Monitor cost, utilization, reliability, age information and other critical data needed to run a business more efficiently and effectively. Access your equipment information and connect with your Cat dealer – all in one place.
Cat Digital Tools for Landscaping, Snow Removal & Topsoil | Beverly Companies
My.Cat.Com Onboarding | User Registration & Onboarding
My.Cat.Com Onboarding | Existing Customer User Admin
ACCESS FLEET INFORMATION 24/7
Full fleet view with complimentary daily data updates - hourly updates available with a telematics subscription plan.
Monitor location, hours, critical faults and fuel level on equipment.
Choose to view your equipment and assets in a table, in a grid or on a map.
Monitor for unauthorized use or track down attachments.
Access fleet information in the field / or on the go with the Cat® App.
Track fuel utilization (hourly burn rate) with Cat Essentials subscription.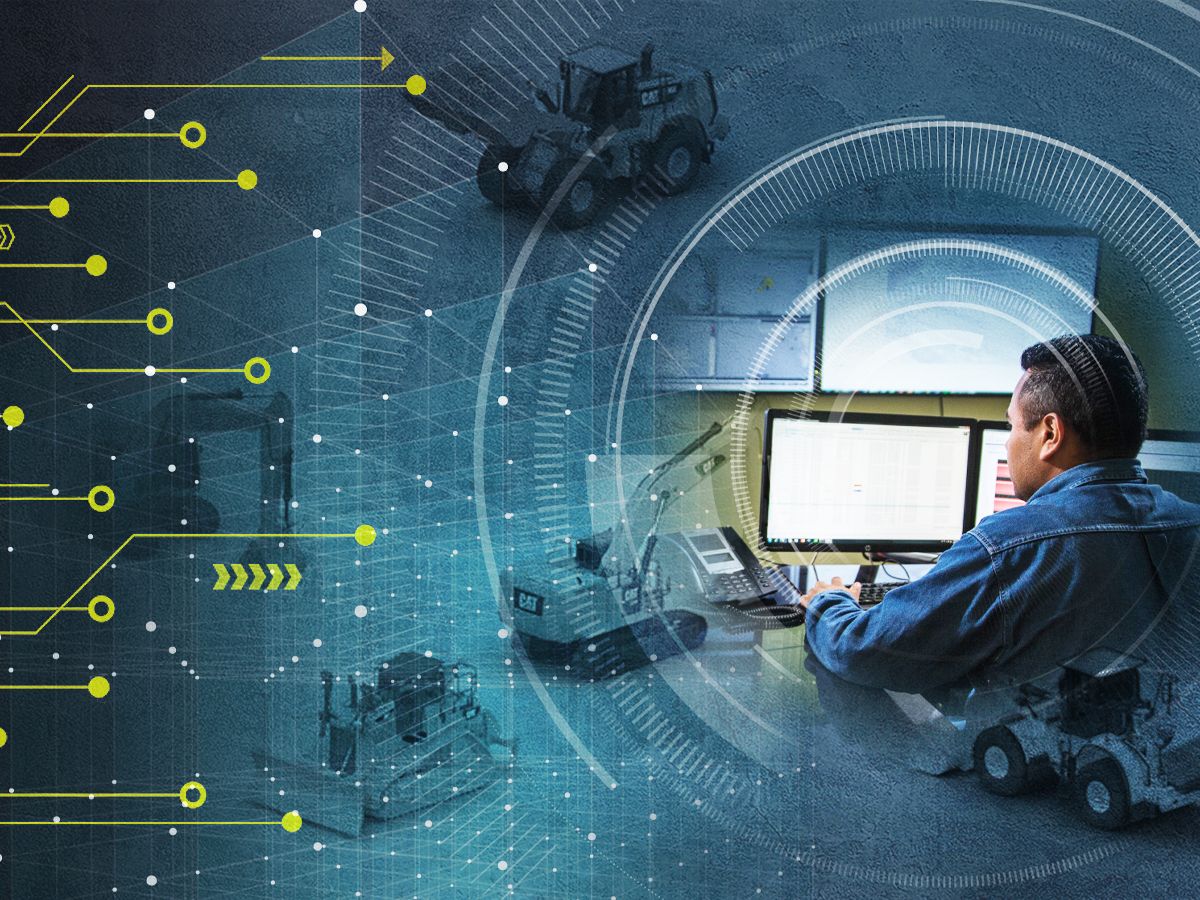 MONITOR YOUR FULL FLEET
Use Application Programming Interfaces (APIs) to seamlessly integrate telematics data from your entire fleet regardless of the manufacturer#.
Access telematics data of your entire fleet on My.Cat.Com with a paid subscription.
Caterpillar is committed to working with you and your third-party technical teams to meet your API needs. Below are a few pre-defined categories. If one of your needs falls outside of these categories, we will work with you to find the appropriate solution.
Customer and Third-Party Support Responsibilities:
Telematics connectivity and hardware
Activation of third party data sources and ensuring actual data is being reported
Data availability via API
Data accessibility via API, including any credentials
Caterpillar via Cat Digital Support Responsibilities:
Collecting and storing third-party data
Providing data in Cat digital applications and products
Initiating connections via VisionLink Integrations
Integrating third-party assets to Cat applications
EASY RECORDS MANAGEMENT
View operational expenses, including work order invoices.
Maintain support agreements and warranty information.
Know when a Customer Value Agreement (CVA) will expire, and send a renewal request to your dealer.
Track rental contract spending.
Manage Cat Rewards and fuel guarantee programs.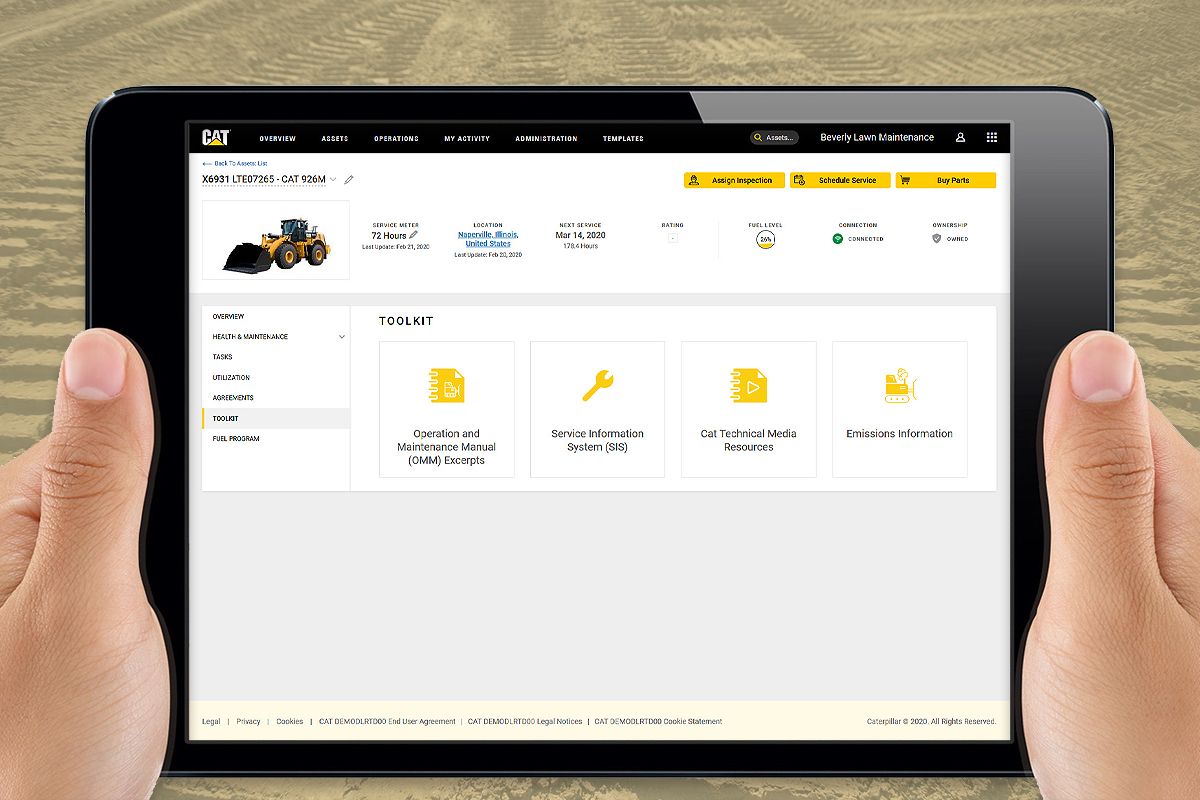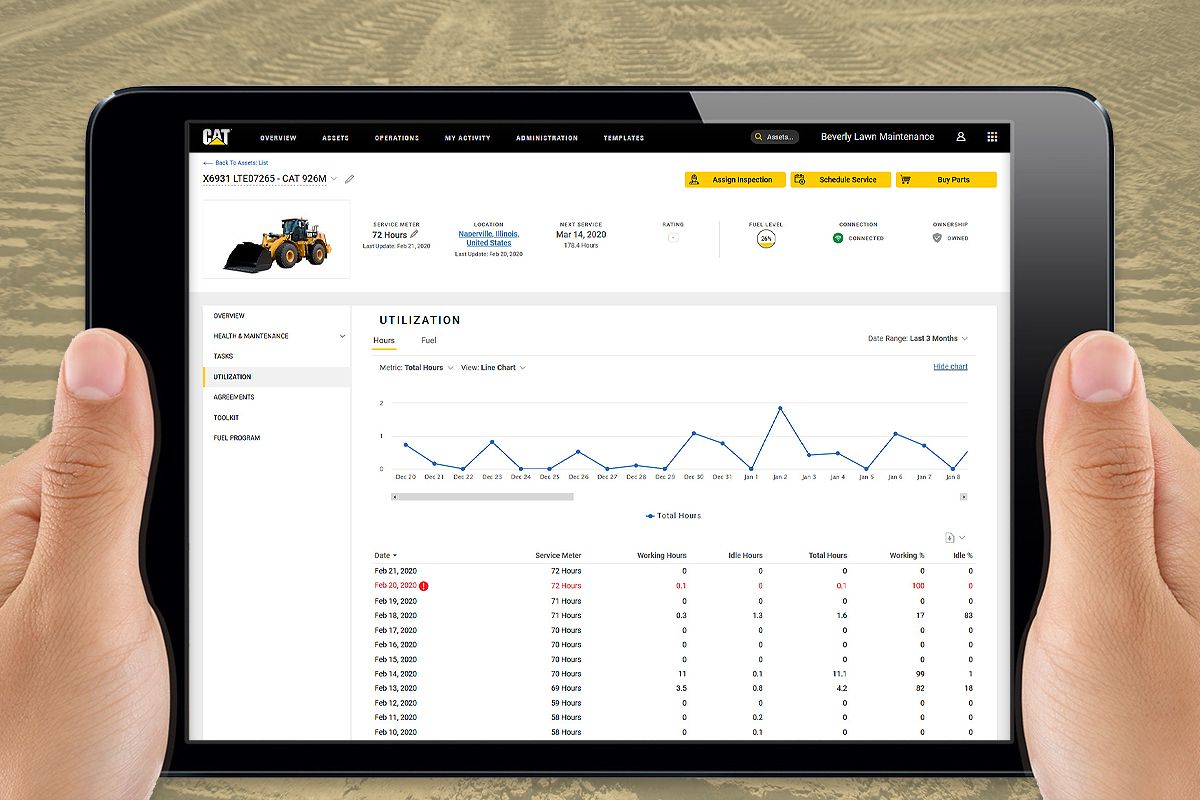 ACHIEVE GREATER PRODUCTIVITY
Analyze the performance of different machines or jobsites.
Run benchmarking reports and compare utilization on job sites.
Track idle time vs. operating time.
Use data to determine if you need to make adjustments to your fleet or operations.
COMMAND A HIGHER RESALE VALUE
Download all work orders.
Provide a full service history.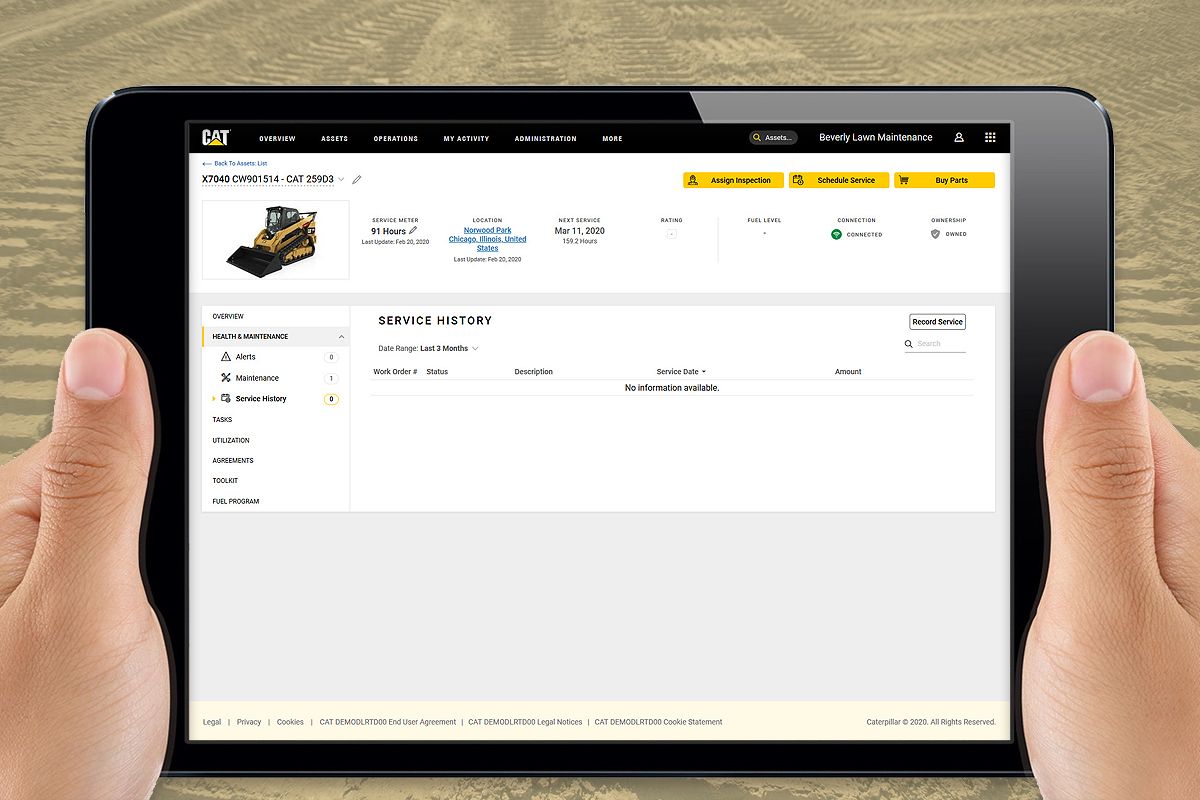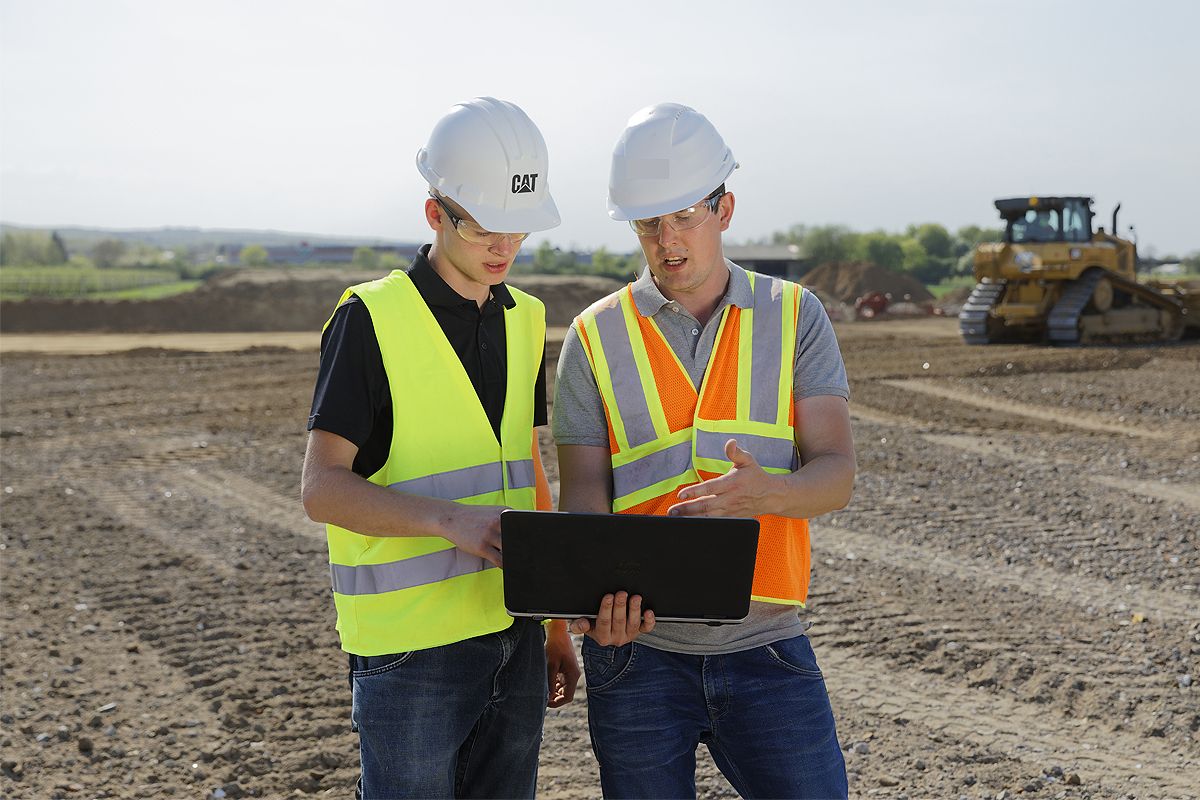 COMPARE APPLICATIONS
Choose My.Cat.Com To -
Manage connected and non connected assets in one place.
Access daily runtime hours, location, fuel level, odometer and fault codes.
Monitor service history and rental spend.
Easily schedule service and order parts from your Cat dealer.
Know which machines have a Customer Value Agreement (CVA) and when it will expire.
Use the Cat® App as an equipment management solution out in the field.
Choose VisionLink® To -
Monitor fleets at multiple locations or jobsites.
Access daily reports or upgrade to 10 minute reporting cycles.
Use geofences to monitor assets coming and going.
Receive immediate machine engine start and stop times.
Monitor hourly cycle and payload data.
Email customized reports to multiple people - reports can be automated or scheduled.
Integrate data feeds of other OEM's equipment into the fleet management application.
* Your Cat dealer can answer any questions and provide expert advice on hardware, subscription and integration options.
HOW TO GET CONNECTED
1. Go to My.Cat.Com and enter some basic information about your company and equipment.
2. Your Cat dealer will verify your account.
3. Start viewing data from connected assets.

* Your Cat dealer can help with registration, and answer any questions about how to use My.Cat.Com to simplify your equipment management.