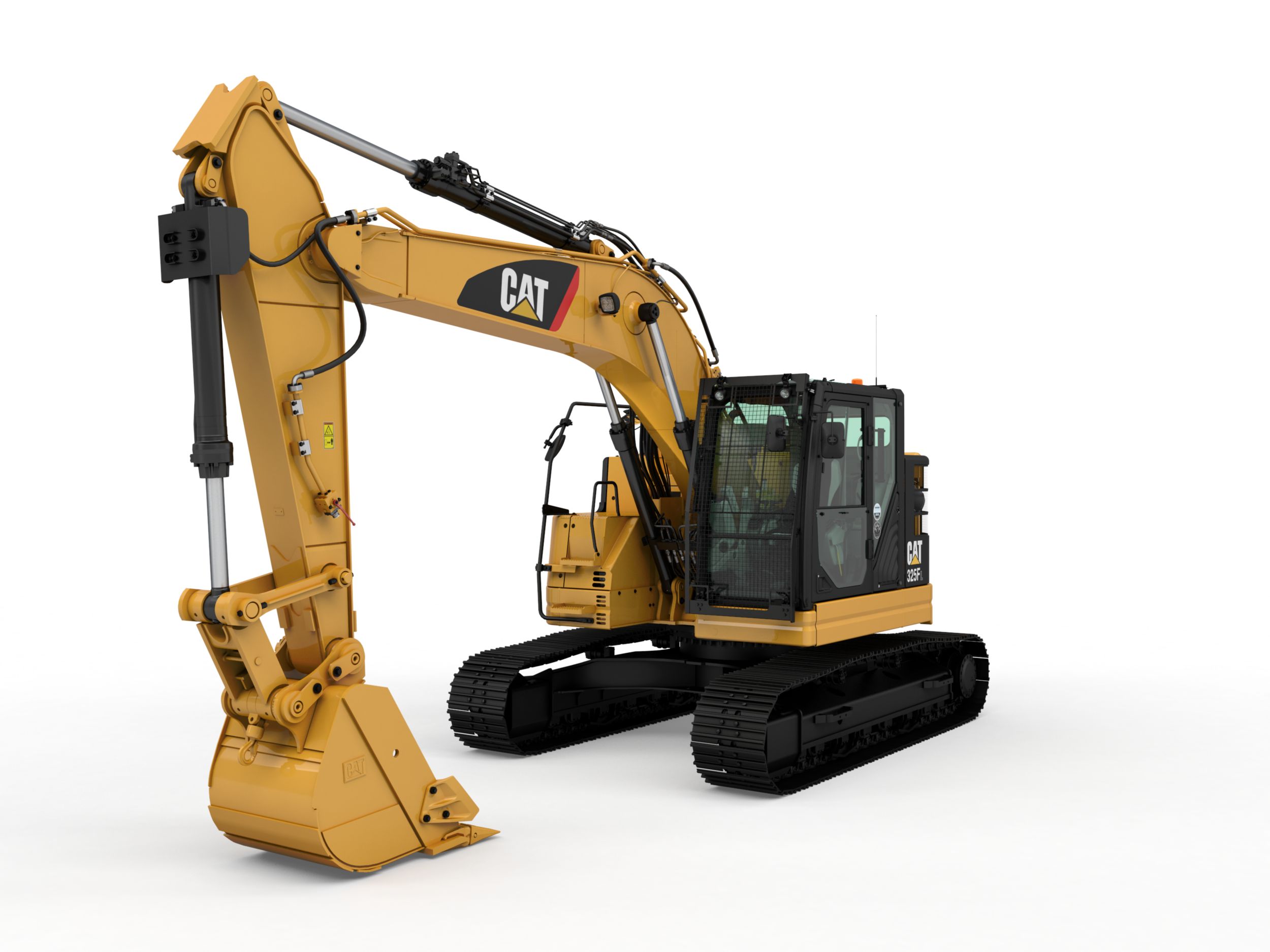 *The model image shown is for demonstration purposes only. Contact dealer for complete unit details.
Listing Details
Description
Model:
325F
Product Family:
Excavators
Manufacturer:
CAT
Year:
2019
Serial Number:
0NDJ20611
Location:
WAIPAHU, OAHU
Unit Number:
H16361
Machine Spec Detail
General Machine Specifications
Picture yourself behind the joysticks of one of the world's finest compact radius excavators, the Cat® 325F L. This machine features a highly efficient U.S. EPA Tier 4 Final/EU Stage IV C4.4 ACERT™ engine that's miserly on fuel paired with a state-of-the-art hydraulic system that's responsive to your every command.
Engine
Engine Model
Cat C4.4 ACERT
Net Flywheel Power
161 HP
Bore
4 in
Stroke
5 in
Displacement
269 in³
Gross Power - SAE J1995
164 HP
Net Power - SAE J1349
161 HP
Weights
Operating Weight
57100 lb
Machine Weight
Note
*Long undercarriage, Reach Boom, R2.9 (9'6") Stick, 1.19 m3 (1.56 yd3) Bucket and 790 mm (31 in) Triple Grouser Shoes.
Operating Weight*
57100 lb
Service Refill Capacities
Fuel Tank Capacity
86.6 gal (US)
Cooling System
7.9 gal (US)
Engine Oil
6.6 gal (US)
Swing Drive
2.1 gal (US)
Final Drive - Each
2.1 gal (US)
Hydraulic System - Including Tank
74 gal (US)
Hydraulic Tank
33.8 gal (US)
DEF Tank Capacity
4.9 gal (US)
Swing
Swing Speed
11.2 r/min
Swing Torque
45612 ft·lbf
Drive
Maximum Drawbar Pull
45591 lbf
Maximum Travel Speed
3.5 mile/h
Hydraulic System
Main System - Maximum Flow - Total
429 L/min [214.4 × 2 pumps] (113 gal/min [56.6 × 2 pumps])
Maximum Pressure - Equipment - Heavy Lift
5510 psi
Maximum Pressure - Equipment - Normal
5075 psi
Maximum Pressure - Swing
3698 psi
Maximum Pressure - Travel
5075 psi
Pilot System - Maximum Flow
4.8 gal/min
Pilot System - Maximum Pressure
595 psi
Sound Performance
ISO 6395 - Spectator Noise
99 dB(A)*
ISO 6396 - Operator Noise (Closed)
69 dB(A)
Note
*EU Certified Data.
Dimensions* - Reach Boom - 5.7 m (18'8
Length - Center of Rollers
12 ft
Track Length
14.67 ft
Shipping Height
10.42 ft
Shipping Length
29.25 ft
Tail Swing Radius
5.67 ft
Counterweight Clearance
3.17 ft
Ground Clearance
1.5 ft
Handrail Height
10.42 ft
Note
*With 1.19 m3 (1.56 yd3) HD Bucket
Track Gauge
7.83 ft
Track Gauge - 790 mm (31 in) Shoes
10.42 ft
Transport Width - 790 mm (31 in) Shoes
9.75 ft
Working Ranges* - Reach Boom - 5.7 m (18'8
Maximum Cutting Height
35.92 ft
Maximum Depth Cut for 2440 mm (8 ft) Level Bottom
21.42 ft
Maximum Digging Depth
22 ft
Maximum Height - To Bucket Teeth at Highest Arc
35.92 ft
Maximum Loading Height
25.92 ft
Maximum Reach - Ground Line
32.08 ft
Maximum Vertical Wall Digging Depth
16.42 ft
Minimum Loading Height
9.75 ft
Note
*With 1.19 m3 (1.56 yd3) HD Bucket
the Cat C4.4 Acert Tier 4 Final/Stage Iv Engine Burns Up To 22% Less Fuel Than The Tier 3/Stage Iiia Engine It Replaces, And It Can Run On Biodiesel Up To B20.
maximum Lift Is 12 650 Kg (27,100 Lb) At 4.5 M (15 Ft) Out Front At Ground Level With No Limitation – Up To 8% More Lift Than The Model It Replaces.
high-Ambient Cooling Capability Lets You Work In Extreme Heat.
the Machine Can Work In Altitude Up To Altitude Capability Up To 3000 M (9,840 Ft) With No Engine Derating.
compact Radius Helps You Work In Tight Spaces.
demolition Work Is Easy With A Cat Hammer, Grapple, Shear, Or Multi‑processor.
utility And Finishing Work Are Fast And Flawless With A Cat Compactor, Thumb, Finishing Bucket Or Tilt Bucket.
couplers Let You Swap Between Attachments In Seconds Without Leaving The Cab.
see The Whole Attachment Line For Your Machine At Www.Cat.Com/Attachments.
the Full-Size Roll-Over Protective Structure (rops) Certified Cab Is Quiet And Comfortable.
automatic Climate Control Helps Maintain Consistent Cab Temperature.
joystick Consoles And Armrests Are Adjustable.
seats Are Adjustable And Feature Air Suspension And Heated And Cooled Options.
the Lcd Monitor Is Easy To Navigate And Programmable In 44 Languages.
cat Grade Control Depth And Slope Helps Operators Work More Productively And Accurately With Less Rework.
product Link™/Visionlink® Connects Owners To Their Equipment, Providing Access To Machine Location, Hours, Fuel Consumption, Idle Time, Events, And Diagnostic Codes.
most Routine Service Points Are At Ground Level.
filters Are Consolidated In The Pump Compartment For Added Convenience.
wide Service Doors And A Two-Piece Engine Hood With Gas Cylinder Assist Allow For Easy Access.
an Electric Fuel Priming Pump Speeds Up Starts And Fuel System Maintenance.
the Roll-Over Protective Structure (rops) Cab Is Safe, Comfortable, And As Quiet As Today's Top On-Road Trucks.
handrails, Anti-Skid Plating, And Countersunk Bolts Reduce Slipping And Tripping.
four Mirrors And A Rearview Camera Enhance Visibility To Help Make Operators More Effective And Efficient.
a Full-Length Firewall Separates The Pump And Engine Compartments.
a Ground-Level Fuel Cutoff Switch Shuts Down The Engine In Case Of Emergency.
listofrelationships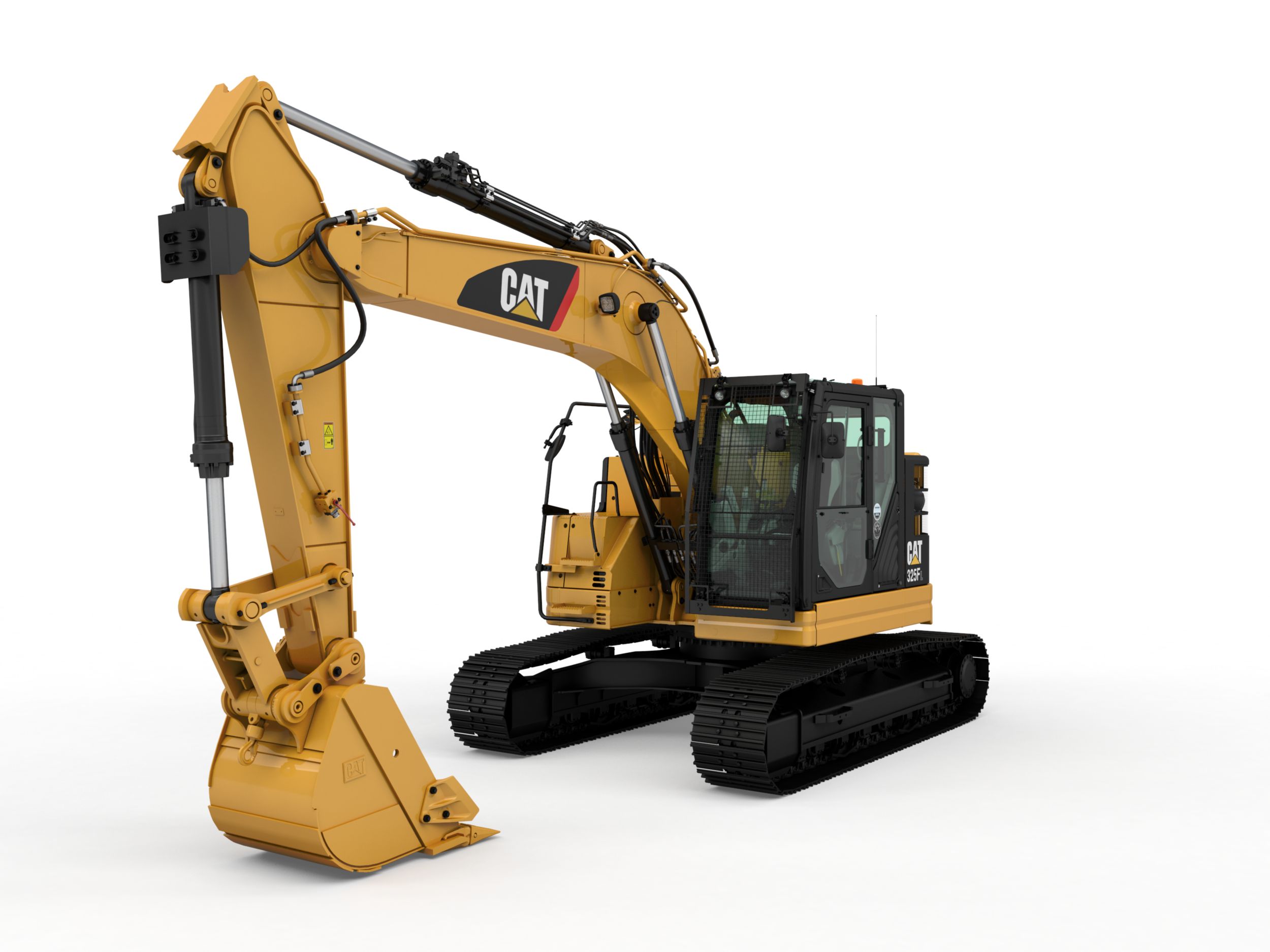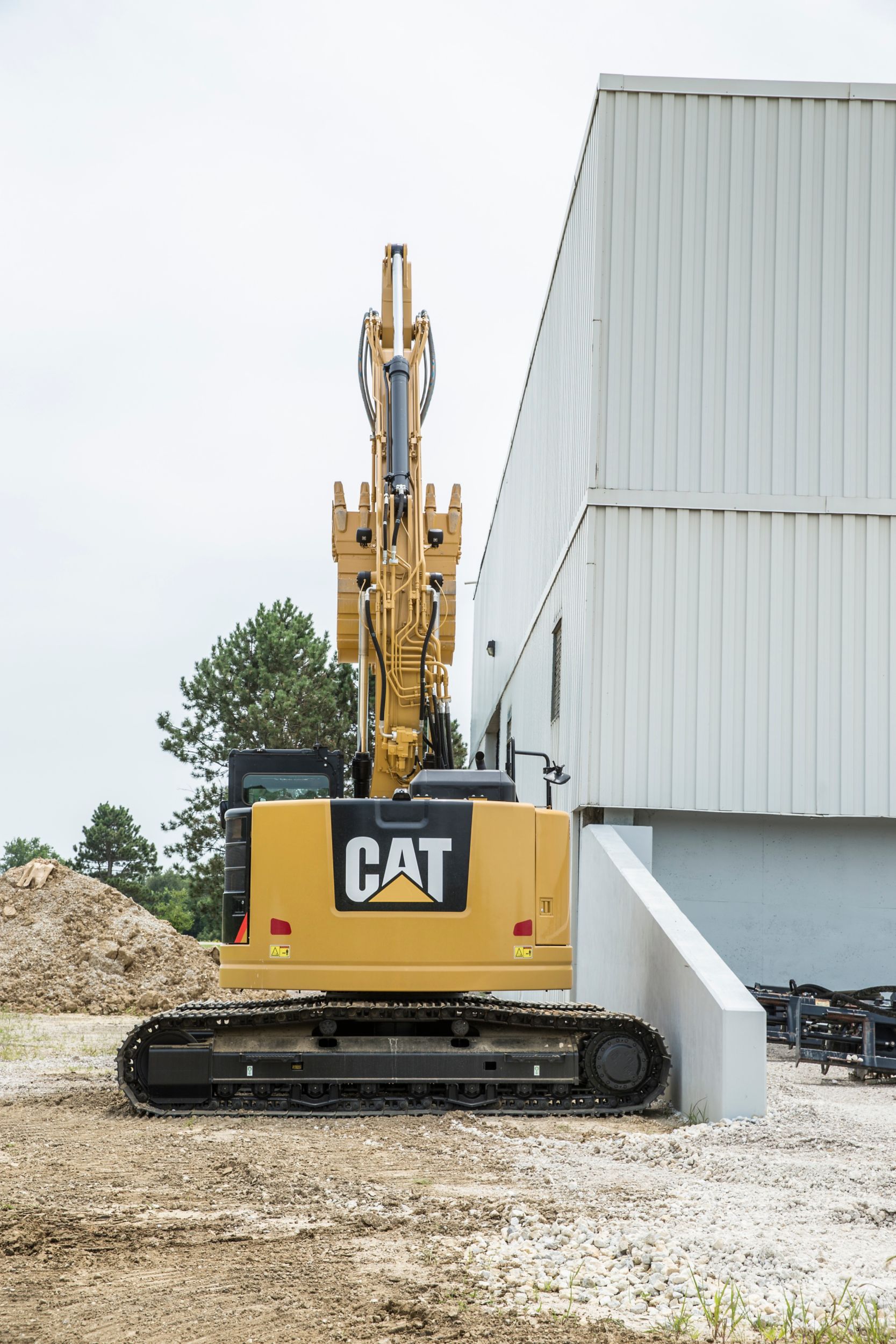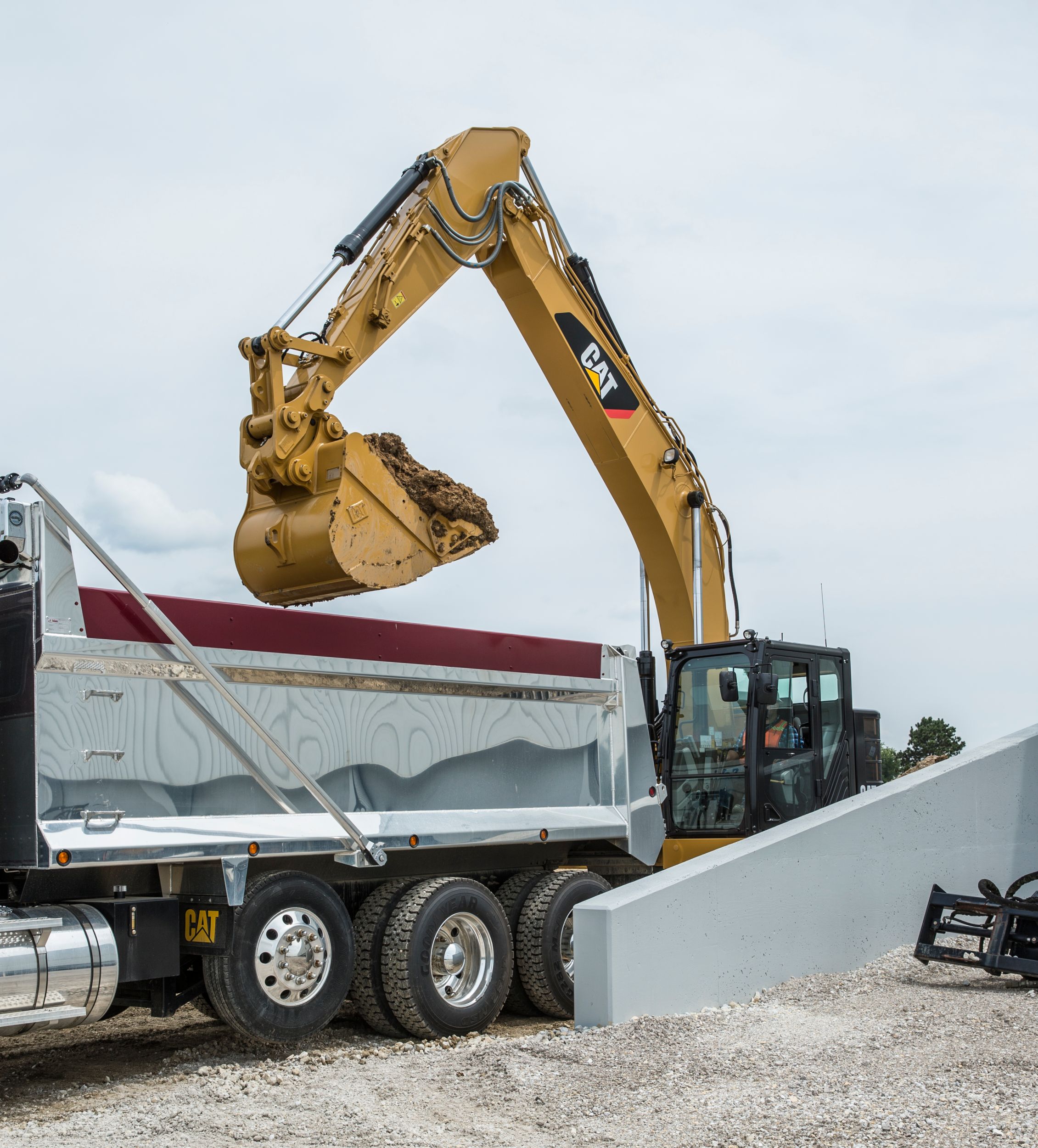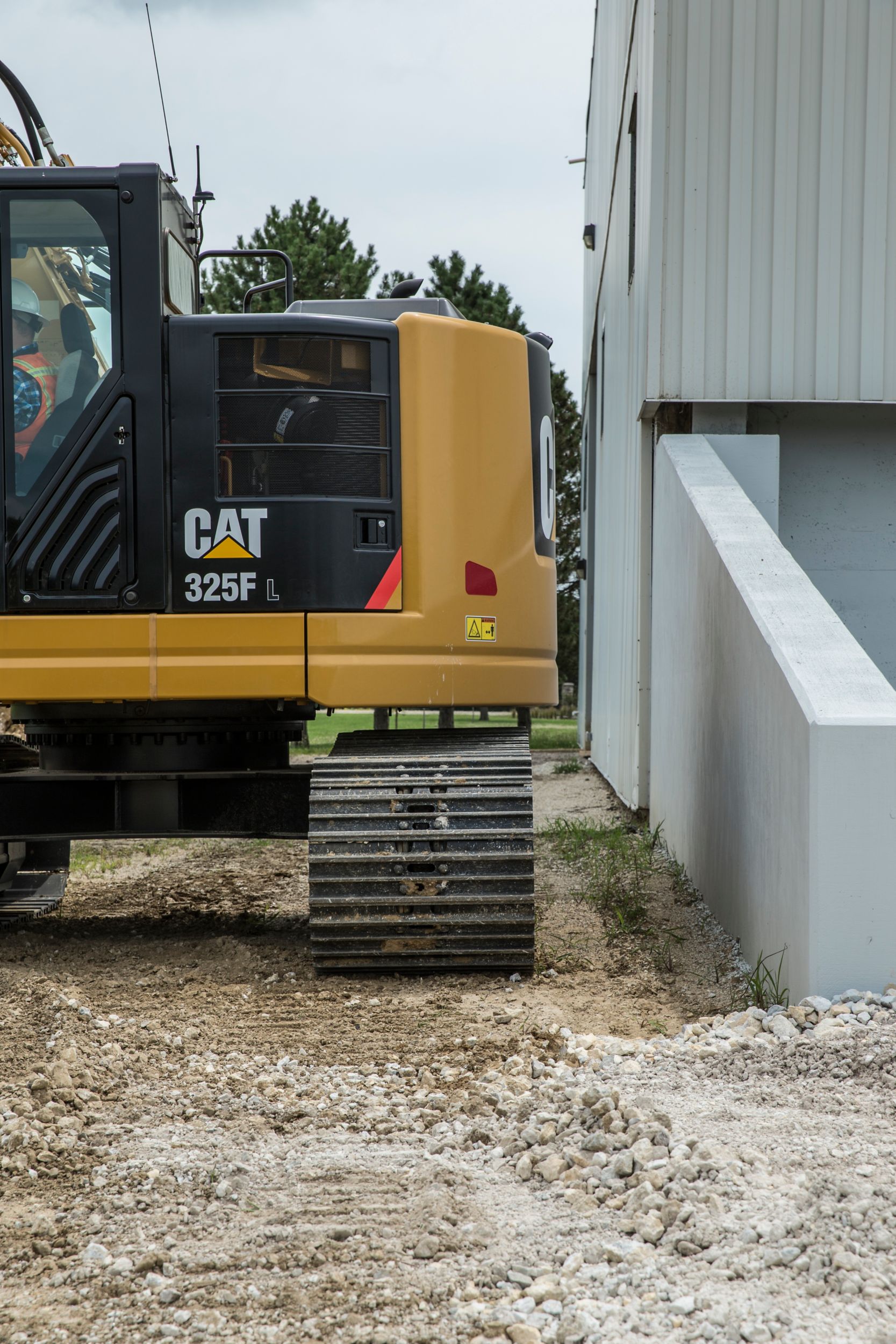 I am interested in this listing