NEW | Backhoe Loaders - 430F2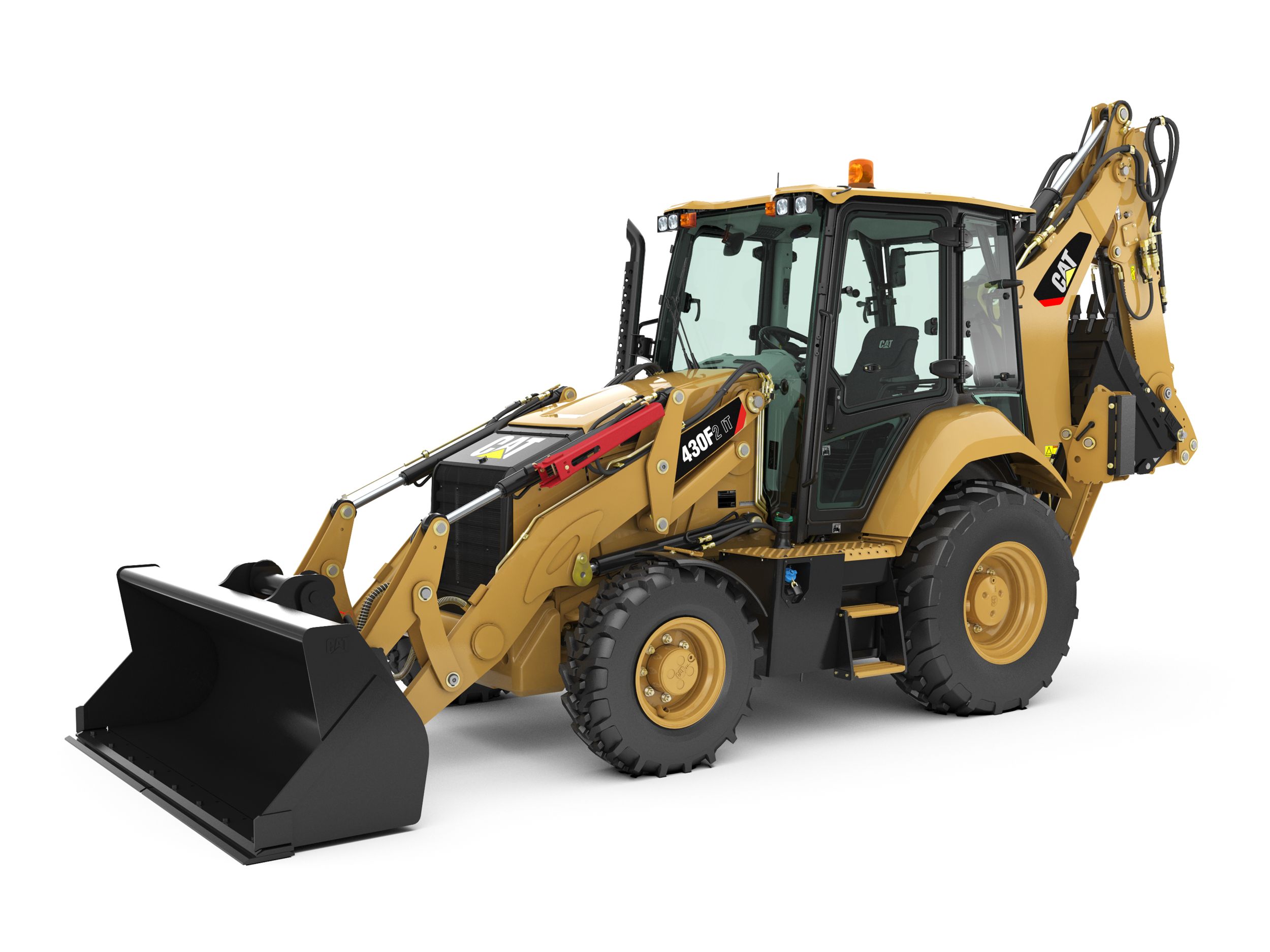 *The model image shown is for demonstration purposes only. Contact dealer for complete unit details.
Listing Details
Description
Model:
430F2
Product Family:
Backhoe Loaders
Manufacturer:
CAT
Year:
2018
Serial Number:
0HWE00858
Location:
SAN DIEGO, RANCHO BERNARDO
Unit Number:
035114
Machine Spec Detail
General Machine Specifications
Experience the Backhoe Loader designed around customer feedback. The Cat 430F2 Backhoe Loader puts all the machine controls at the operator's fingertips. Operate all auxiliary controls with thumb rollers. Move from job site to job site quickly and smoothly with the additional 6th gear on the autoshift transmission and optional lock-up torque converter.
Engine
Net Power - SAE J1349
108 HP
Bore
4.13 in
Stroke
5 in
Displacement
268 in³
Engine Model
Cat® C4.4 ACERT™
Gross Power - ISO 14396
115 HP
Gross Power - SAE J1995
117 HP
Net Peak Power - 1,800 rpm - EEC 80/1269
111 HP
Net Peak Power - 1,800 rpm - ISO 9249
111 HP
Net Peak Power - 1,800 rpm - SAE J1349
110 HP
Net Torque Rise - 1,400 rpm - SAE J1349
39%
Rated Net Power - 2,200 rpm - EEC 80/1269
109 HP
Rated Net Power - 2,200 rpm - ISO 9249
109 HP
Rated Net Power - 2,200 rpm - SAE J1349
108 HP
Net Peak Torque - 1,400 rpm
360 ft-lb
Note
Engine meets Tier 4 Final emission standards.
Rated Net Power - ISO 9249
109 HP
Rated Net Power - SAE J1349
108 HP
Weights
Operating Weight - Maximum
24251 lb
Cab - ROPS/FOPS
359 lb
Ride Control
31 lb
Air Conditioning
93 lb
Counterweights - Option 1
255 lb
Counterweights - Option 2
530 lb
Counterweights - Option 3
1015 lb
Auto-Shift Transmission
525 lb
Extendible Stick
673 lb
Loader, IT with Quick Coupler
699 lb
MP Bucket (0.96 m3/1.25 yd3) - No Forks or Teeth
1642 lb
Operating Weight - Minimum
17141 lb
Operating Weight - Maximum - ROPS Capacity
24251 lb
Backhoe
Dig Depth - Standard
15.4 ft
Dig Depth - E-Stick Extended
19.5 ft
Hydraulic System
Pump Type
Variable Flow, Axial Piston
Pump Capacity at 2,200 rpm
43 gal/min
System Pressure - Backhoe
3600 psi
System Pressure - Loader
3600 psi
Type
Closed Center
Transmission
Auto-Shift - Optional - Forward 1st
3.6 mile/h
Auto-Shift - Optional - Forward 2nd
5.7 mile/h
Auto-Shift - Optional - Forward 3rd
7 mile/h
Auto-Shift - Optional - Forward 4th
12 mile/h
Auto-Shift - Optional - Forward 5th
16 mile/h
Auto-Shift - Optional - Forward 6th
25 mile/h
Auto-Shift - Optional - Reverse 1st
3.6 mile/h
Auto-Shift - Optional - Reverse 2nd
7.6 mile/h
Power Shuttle Transmission - Forward 1st
3.4 mile/h
Power Shuttle Transmission - Forward 2nd
5.6 mile/h
Power Shuttle Transmission - Forward 3rd
13 mile/h
Power Shuttle Transmission - Forward 4th
25 mile/h
Power Shuttle Transmission - Reverse 1st
3.4 mile/h
Power Shuttle Transmission - Reverse 2nd
5.6 mile/h
Power Shuttle Transmission - Reverse 3rd
13 mile/h
Power Shuttle Transmission - Reverse 4th
25 mile/h
Auto-Shift - Optional - Reverse 3rd
17 mile/h
Auto-Shift Transmission - With Lock-Up Torque Converter - Optional: Forward - 1st
3.6 mile/h
Auto-Shift Transmission - With Lock-Up Torque Converter - Optional: Forward - 2nd
5.7 mile/h
Auto-Shift Transmission - With Lock-Up Torque Converter - Optional: Forward - 3rd
7 mile/h
Auto-Shift Transmission - With Lock-Up Torque Converter - Optional: Forward - 4th
12 mile/h
Auto-Shift Transmission - With Lock-Up Torque Converter - Optional: Forward - 5th
14 mile/h
Auto-Shift Transmission - With Lock-Up Torque Converter - Optional: Forward - 5th LUC
15 mile/h
Auto-Shift Transmission - With Lock-Up Torque Converter - Optional: Forward - 6th
25 mile/h
Auto-Shift Transmission - With Lock-Up Torque Converter - Optional: Forward - 6th LUC
25 mile/h
Auto-Shift Transmission - With Lock-Up Torque Converter - Optional: Reverse - 1st
3.6 mile/h
Auto-Shift Transmission - With Lock-Up Torque Converter - Optional: Reverse - 2nd
7.6 mile/h
Auto-Shift Transmission - With Lock-Up Torque Converter - Optional: Reverse - 3rd
17 mile/h
Service Refill Capacities
Cooling System with Air Conditioning
5.9 gal (US)
Diesel Exhaust Fluid*
5 gal (US)
Engine Oil - With Filter
2.3 gal (US)
Front Axle (4WD)
2.9 gal (US)
Front Axle (4WD) - Planetaries
0.2 gal (US)
Fuel Tank
42 gal (US)
Hydraulic System
25.1 gal (US)
Rear Axle
4.4 gal (US)
Rear Axle - Planetaries
0.4 gal (US)
Transmission - Auto-Shift - 4WD
4.8 gal (US)
Transmission - Power Shuttle - 4WD
4 gal (US)
Hydraulic Tank
10.6 gal (US)
Note (1)
* Must meet the requirements outlined in ISO 22241.
Note (2)
Requires ultra-low sulfur fuel less than or equal to 15 ppm fuel sulfur.
Axle Ratings
Front Axle (2WD) - Dynamic
20233 lb
Front Axle (2WD) - Static
50582 lb
Front Axle (4WD) - Dynamic
20233 lb
Front Axle (4WD) - Static
50582 lb
Rear Axle - Dynamic
20233 lb
Rear Axle - Static
50582 lb
Axle Oscillation
10 Degrees
Brakes
Feature (1)
Brakes meet the following standards: SAE J1473 and ISO 3450 requirements.
Feature (2)
Self-adjusting, completely enclosed and sealed.
Feature (3)
Foot operated brake pedals can be interlocked for roading.
Feature (4)
Parking/secondary brakes are independent of the service brake system.
Feature (5)
Parking brake is mechanically applied through an adjustable hand lever located on the right console.
Engine Features
Feature (1)
Regeneration is passive and does not require any input from the operator or disrupt work.
Feature (10)
Dry-type axial seal air cleaner with integral precleaner, automatic dust ejection system, and filter condition indicator.
Feature (11)
Direct electric, 12-volt starting and charging system with 880 CCA Group 31 maintenance free battery.
Feature (12)
Standard glow plug starting aid system for efficient cold weather starting.
Feature (13)
High contact ratio/gear train, peripheral fixed isolation top cover and open deck block design reduce bare engine noise.
Feature (14)
Higher low end torque for better engine/machine performance.
Feature (15)
Engine is equipped with electric fuel priming pump.
Feature (2)
Three-ring pistons made of lightweight, silicon/aluminum alloy for strength and maximum thermal conductivity.
Feature (3)
Forged chrome/molybdenum-steel crankshaft with crankshaft with either induction hardened or nitrocarburized journals.
Feature (4)
Front and rear crankshaft oil seals are "lip" type Viton and PTFE designs featuring an integral dust lip.
Feature (5)
Heat resistant, silicone-chrome steel intake and STELLITE-faced exhaust valves provide long life.
Feature (6)
Cylinder block is high strength, cast iron alloy of deep skirt, monobloc design for increased strength and long life.
Feature (7)
Cylinder head is high strength, cast iron alloy construction with extra duty wall and deck thickness.
Feature (8)
Cylinder head's intake and exhaust ports are precision cast to promote optimum gas flow.
Feature (9)
Direct injection fuel system provides accurate fuel delivery; remote mounted electric lift pump improves serviceability.
Standards
Cab - FOPS
SAE J/ISO 3449 APR98 LEVEL II and ISO 3449: 1992 LEVEL II
Cab - ROPS
SAE J1040 MAY94; ISO 3741 1994
Cab - Sound
ANSI/SAE J1166 OCT98 is 79 dB(A)
Brakes
SAE J/ISO 3450; ISO 3450 1996
Exterior Sound
SAE J188 JUN86 is 76 dB(A)
Steering
Axle Oscillation
11°
Bore
2.6 in
Power Steering
Hydrostatic
Rod Diameter
1.4 in
Stroke
4.7 in
Turning Circle - 4WD (inner wheel not braked) - Outside, Front Wheels
26.8 ft
Turning Circle - 4WD (inner wheel not braked) - Outside, Widest Loading Bucket
36 ft
Type
Front Wheel
Tires
Choice 1
Front: 12.5/80-18 (12 ply) 1-3; Rear: 19.5L-24 (12 ply) ATU
Choice 2
Front: 12.5/80-18 NHS (12 ply) 1-3; Rear: 21L-24 (16 ply) R4 ATU
Choice 3
Front: 340/80R18; Rear: 19.5L-24 (12 ply) R4 ATU
Choice 4
Front: 340/80R18; Rear: 500/70R24 RT
listofrelationships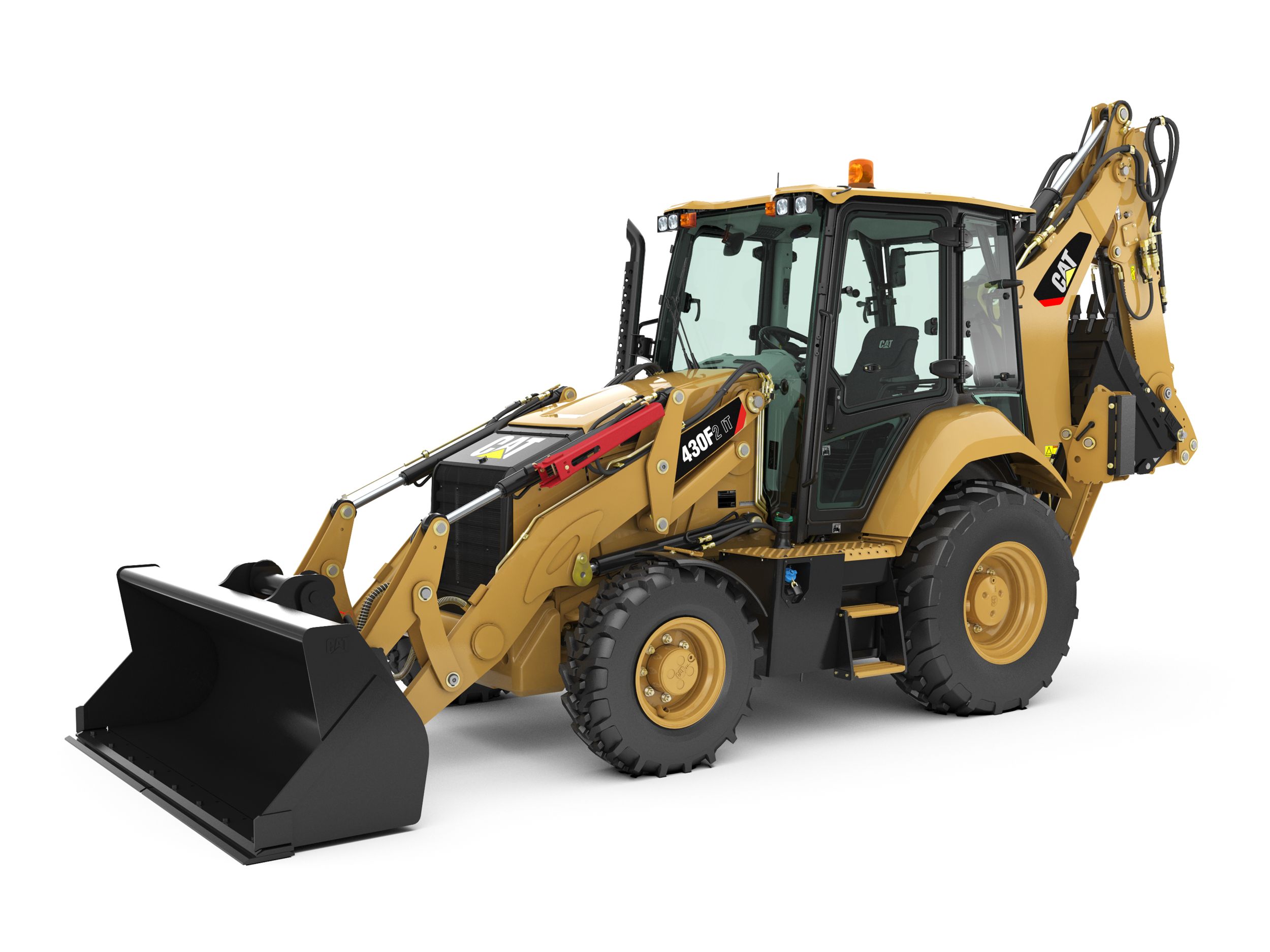 I am interested in this listing