NEW | Cold Planers - PM312 | Serial #: 0NJX00108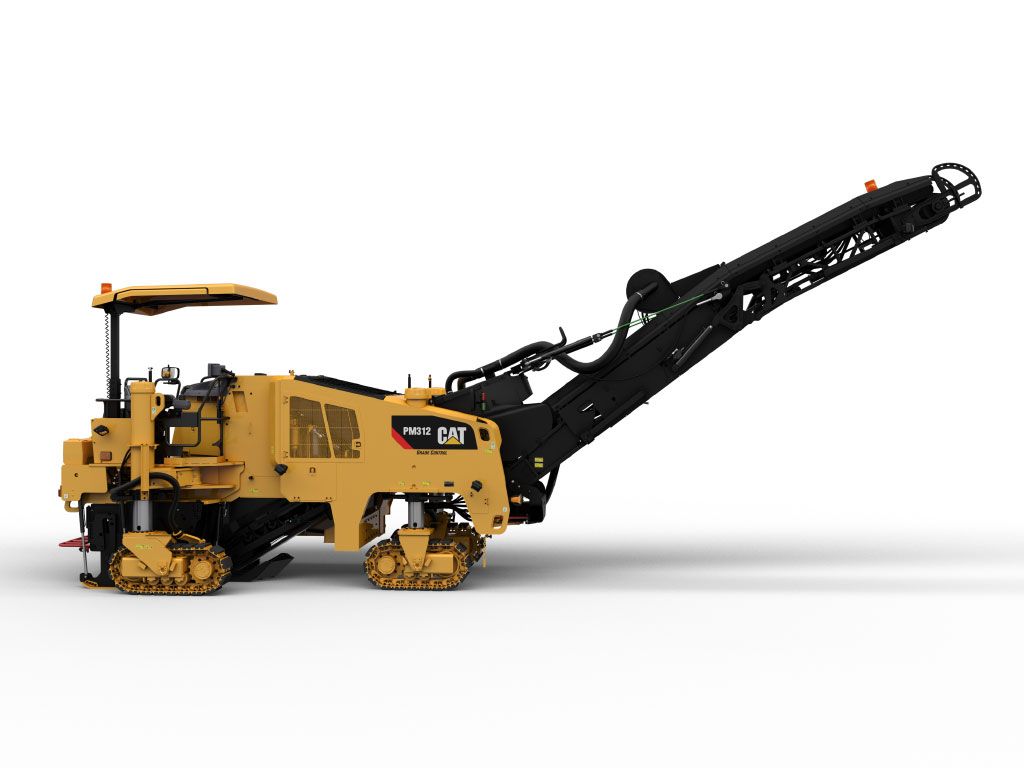 * The model image shown is for demonstration purposes only. Contact dealer for complete unit details.
Listing Details
Description
Model:
PM312
Product Family:
Cold Planers
Manufacturer:
CAT
Year:
2019
Serial Number:
0NJX00108
Location:
SAN DIEGO
Unit Number:
035752
Machine Spec Detail
General Machine Specifications
PM300 Series is ideal for small-to-medium job sites where compact dimensions, optimum maneuverability and high production capabilities are required. The PM300 Series can be configured with one of three drum widths and a choice of wheel or track undercarriage. An articulating right leg can be positioned outboard to provide additional stability during demanding cuts or positioned inboard for true flush cutting on the right side. The PM300 Series features advanced controls and system integration, and offers a full range of options and configurations for increased versatility.
Cutting System
Milling Width
48.2 in
Weights
Operating Weight - With Full Water Tank
48153 lb
Shipping Weight - With Empty Water Tank
44560 lb
Operating Specifications
Inside Turn Radius
6.3 ft
Maximum Travel Speed
3.4 mile/h
Operating Speed
108 ft/min
Engine
Engine Model
C9.3 ACERT
Gross Power
325 HP
Dimensions
Operating Length - Conveyor Up
36.45 ft
Operating Width
8.37 ft
Maximum Operating Height
16.89 ft
Minimum Operating Height
9.84 ft
Maximum Truck Clearance
15.425 ft
Shipping Length - Base Machine
19.35 ft
Shipping Maximum Height
9.77 ft
Shipping Width
8.37 ft
Shipping Length - With Conveyor Folded
30.58 ft
Rotor Assembly
Cutting Width
48.2 in
Maximum Cutting Depth
13 in
Number of Cutting Tools
112
Conveyor System
Collecting Conveyor Speed
827 ft/min
Collecting Conveyor Width
23.6 in
Discharge Conveyor Length
20.5 ft
Discharge Conveyor Width
23.6 in
Discharge Conveyor Maximum Speed
827 ft/min
Discharge Conveyor Swing - From Center
60 °
Service Refill Capacities
Fuel Tank Capacity
158.5 gal (US)
Water Spray System
333 gal (US)
LCD Touchscreen Displays
LCD touchscreen displays are clear and provide fingertip access to multiple levels of information
Backlit Buttons
Backlit buttons are easy to see and use
Automated Functions
Automated functions simplify starts and consistency
Cat Grade Control
Optional Cat Grade Control is integrated with the machine, easy to use and precise
Ergonomic Operator's Console
Ergonomic operator's console is comfortably arranged and easy to use
Power Canopy
Optional power canopy provides greater operator comfort
Adjustable Seat
Seat is adjustable and comfortable
Dust Abatement
Optional Dust Abatement System removes dust from work enviroment; system can be enhanced with optional additional water spray system
Lockable Storage Bin
Large lockable storage bin is convenient and useful
Electronically Controlled Rear Steering
Enhances maneuverability, facilitating operation in confined areas
Heavy Duty Powertrain
Powerful Cat 9.3 ACERT engine delivers reliable, ample power to the propel system and rotor drive system
Automatic Load Control
Automatic Load Control provides optimum cutting performance even in deep plunge cuts
Three Cutting Speeds
Three cutting speeds can be electronically selected and provide optimal performance to match the application need
Automatic Belt Tensioning
Rotor drive belts are automatically tensioned to ensure steady power to rotor and prevent slippage
Articulating Rear Right Lifting Column
Articulating right rear lifting column can be positioned outboard for maximum stability or inboard to enhance flush cutting capability
Traction Control
Traction control system reduces slippage
Cat Diamond Bits
Optional Cat Diamond Bits last up to 80 times longer than standard carbide bits; reduce wear on machine and fuel consumption
Loading Conveyor
Loading conveyor swings 60 degrees to right or left of center to maximize loading flexibility; folds for transport
Large Service Doors
Large doors provide access to critical service areas
Visual Indicators
Visual indicators provide status at a glance
Electronic Control Modules (ECMs)
Electronic Control Modules (ECMs) monitor machine function, providing alerts and diagnosis
Long Service Intervals
Long service intervals reduce costs and maximize uptime
Accessory Drive System
Optional Accessory Drive System provides full operational control of main machine functions for assisted machine movement during maintenance and service
Convenient Parts Availability and Dealer Support
Fast delivery of parts and industry-leading dealer service and support helps keep your machine investment working and productive
listofrelationships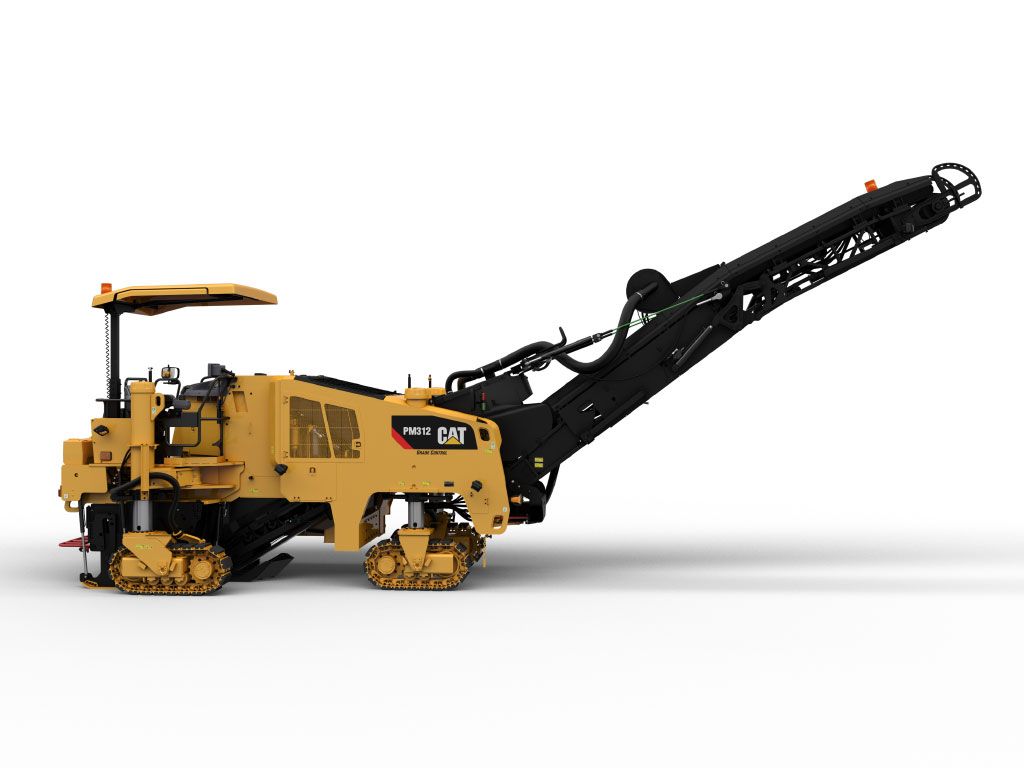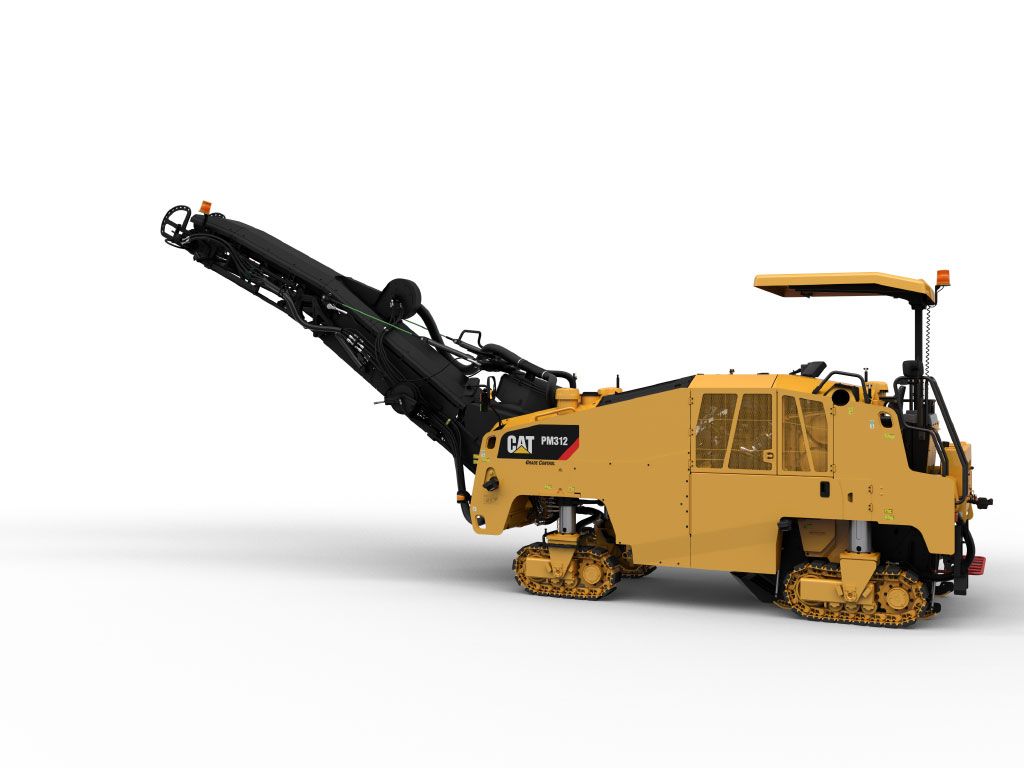 I am interested in this listing