New | 308E2 CR Mini Hydraulic Excavator with Swing Boom
The Cat® 308E2 CR Mini Hydraulic Excavator delivers high performance, durability and versatility in a compact design to help you work in a variety of applications.
Engine
Engine Model
Cat® C3.3B
Net Power
65 HP
Displacement
203.2 in³
Bore
3.7 in
Net Power - ISO 9249
65 HP
Stroke
4.7 in
Rated Net Power - 2,400 rpm - ISO 9249/EEC 80/1269
65 HP
Gross Power - ISO 14396
66.6 HP
Emissions
Meets U.S. EPA Tier 4 Final and EU Stage IIIB emission standards.
Weights
Operating Weight
18519 lb
Operating Weight - With Cab
18519 lb
Note (1)
Weight with rubber tracks, bucket, operator (75 kg/165 lb), full fuel and auxiliary lines.
Note (2)
Weight varies depending on machine configuration.
Travel System
Ground Pressure
5.26 psi
Maximum Traction Force - Low Speed
14500 lb
Travel Speed - High
3.17 mile/h
Gradeability - Maximum
30°
Maximum Traction Force - High Speed
8408 lb
Travel Speed - Low
1.74 mile/h
Note (2)
Drive modules are integrated into the roller frame for total protection.
Note (1)
Each track is driven by one independent 2-speed motor.
Note (3)
Straight line travel when tracking and operating the front linkage simultaneously.
Hydraulic System
Operating Pressure - Equipment
4061 psi
Operating Pressure - Swing
3481 psi
Operating Pressure - Travel
4061 psi
Auxiliary Circuit - Primary (280 bar/4,061 psi)
33.8 gal/min
Pump Flow at 2,000 rpm
39.6 gal/min
Digging Force - Stick - Long
7891 lb
Digging Force - Stick - Standard
9015 lb
Auxiliary Circuit - Secondary (280 bar/4,061 psi)
16.9 gal/min
Digging Force - Bucket
13534 lb
Note
Load sensing hydraulics with variable displacement piston pump.
Swing System
Machine Swing Speed
11 r/min
Boom Swing - Left
60°
Boom Swing - Right
50°
Note
Automatic swing break, spring applied, hydraulic release.
Blade
Width
91.3 in
Height
17.7 in
Dig Depth
14.2 in
Lift Height
15 in
Service Refill Capacities
Cooling System
3.7 gal (US)
Engine Oil
3 gal (US)
Hydraulic Tank
21.7 gal (US)
Fuel Tank
33 gal (US)
Hydraulic System
24.8 gal (US)
Operating Specifications
Counterweight
551 lb
Stick Length - Long
7.25 ft
Stick Length - Standard
5.5 ft
Maximum Dig Depth
13.62 ft
Machine Overhang
11 in
Machine Overhang with Counterweight
16 in
Cab
Dynamic Operator Sound Pressure
70 dB(A) ISO 6396
Average Exterior Sound Pressure
99 dB(A) ISO 6395 – Dynamic Test
Air Conditioning System
Air Conditioning
The air conditioning system on this machine contains the fluorinated greenhouse gas refrigerant R134a (Global Warming Potential = 1430). The system contains 1.3 kg (2.9 lb) of refrigerant which has a CO2 equivalent of 1.9 metric tonnes (4,189 lb).
the Durable Hoods And Frame And The Compact Radius Design Of The 308e2 Cr Let You Work Comfortably And Confidently In Confined Areas.
the Operator Environment Includes A High Quality Suspension Seat, Easy To Adjust Armrests And 100% Pilot Controls Which Offer Consistent And Long-Lasting Controllability.
high Definition Hydraulic System Provides A Load Sensing And Flow Sharing Capability Leading To Operational Precision, Efficient Performance And Greater Controllability.
power On Demand Provides Optimal Efficiency And Performance The Moment You Need It. This Automatic System Ensures Fuel Efficiency Through Appropriate Engine Rating To Meet All Operational Needs As Required.
broad Range Of Cat Work Tools Make The Cat Mini Excavator A Versatile Machine, Able To Meet The Requirements Of Any Job Site.
180 Degrees Of Bucket Rotation Provides Greater Material Retention During Truck Loading And Easier Flat Wall Digging Without Having To Reposition The Machine.
front Shovel Bucket Orientation Provides The Operator With More Ways To Get The Job Done Faster.
compass Control Panel Is A Standard Feature That Allows The Operator To Easily Adjust Auxiliary Flows To Achieve The Optimal Work Tool Performance, Activate Auto Idle For Improved Fuel Efficiency And Utilize The Security System To Ensure Protection Of Valuable Assets With The Simple Touch Of A Button.
the Site Reference System Included In The Compass Monitor Provides Output From Pitch And Roll Sensors To Aid In Grading And Level Trenching. This Impacts Accuracy And Productivity For Job Site Finishing.
rearview Camera Improves Operator Productivity And Efficiency Through Increased Visibility, Making Work Easier To Complete.
convenient Service And Maintenance Requirements Include Ease Of Access To Daily Check Points, 500 Hour Engine Oil And Filter Change Period, 500 Hour Grease Interval On Front Implement, S·o·ssm Oil Sampling Valve And Overall Long Term Durability.
all Cat Mini Excavators From 3.5 Metric Tons To 8 Metric Tons Are Rops, Tops And Top Guard Level Ii Certified And Include The Cat Interlock (hydraulic Lockout) System, A Certified Accumulator Which Allows For Auxiliary Pressure To Be Released, Making Connecting And Disconnecting Work Tools Safer And Easier, And A Travel Alarm. All Of These Safety Features Are Standard On The E2 Model Lineup (travel Alarm Optional In Europe).
Standard Equipment
ENGINE
Cat C3.3B diesel engine (meets U.S. EPA Tier 4 Final/EU Stage IIIB emission standards)
Automatic engine idle
Automatic engine shut-off
Automatic two speed travel
Diesel Particulate Filter (North America only)
Diesel Oxidation Catalyst (North America only)
Fuel and water separator
Power on demand
HYDRAULIC SYSTEM
1-way and 2-way (combined function)
Accumulator
Automatic swing parking brake
Auxiliary hydraulic lines
Adjustable auxiliary relief
Auxiliary line quick disconnects
Cat interlock system: hydraulic lockout
Continuous auxiliary flow
Ecology drain
Hydraulic oil cooler
High definition hydraulics
Load sensing/flow sharing
OPERATOR ENVIRONMENT
100% pilot control ergonomic joysticks
Adjustable armrests
Air conditioning/heat
COMPASS: complete, operation, maintenance, performance and security system
Cup holder
High back suspension seat, heated
Hydraulic neutral lockout bar
Interior light
Literature holder
Pattern changer (optional in Europe)
Radio (optional in Europe)
Site reference system: leveling
Tool storage area
Travel control pedals with hand levers
Washable floor mat
Windshield wiper
UNDERCARRIAGE
Dozer blade with float function
Track, rubber belt, 450 mm (18 in) width
Tie down eyes on track frame
Towing eye on base frame
FRONT LINKAGE
180 degree bucket rotation
Certified lifting eye on bucket linkage (optional in Europe)
Front shovel capable
Thumb ready stick
ELECTRICAL
12 volt electrical system
60 ampere alternator
650 CCA maintenance free battery
Fuse box
Ignition key start/stop switch
Slow blow fuse
Warning horn
LIGHTS AND MIRRORS
Cab and boom light with time delay capability
Mirror, rear view, cab left
SAFETY AND SECURITY
Anti-theft system (COMPASS)
Caterpillar Corporate "One Key" System
Door locks
Lockable fuel cap
Rearview camera
Retractable seat belt
Roll Over Protective Structure (ROPS) (ISO 12117-2)
Tip Over Protective Structure (TOPS) (ISO 12117)
Top guard – ISO 10262 (Level II)
Travel alarm (optional in Europe)
Optional Equipment
ENGINE
HYDRAULIC SYSTEM
Quick coupler lines
Boom lowering check valve (Standard on VAB configuration.)
Stick lowering check valve (Standard on VAB configuration.)
Secondary auxiliary hydraulic lines (Standard on VAB configuration.)
UNDERCARRIAGE
Blade, weld on
Track, triple grouser (steel), 450 mm (18 in)
Track, triple grouser (steel) with rubber pad, 450 mm (18 in)
Track, triple grouser (steel), 600 mm (24 in)
FRONT LINKAGE
Quick coupler: manual or hydraulic
Thumb
Buckets
Full range of performance matched work tools

Auger, hammer, shear, ripper
LIGHTS AND MIRRORS
SAFETY AND SECURITY
Battery disconnect
Front wire mesh guard
Front steel plate guard
Rain guard
TECHNOLOGY
OTHER ATTACHMENTS
Counterweight, extra, 1121 kg (2,493 lb) (Standard on VAB configuration.)
listofrelationships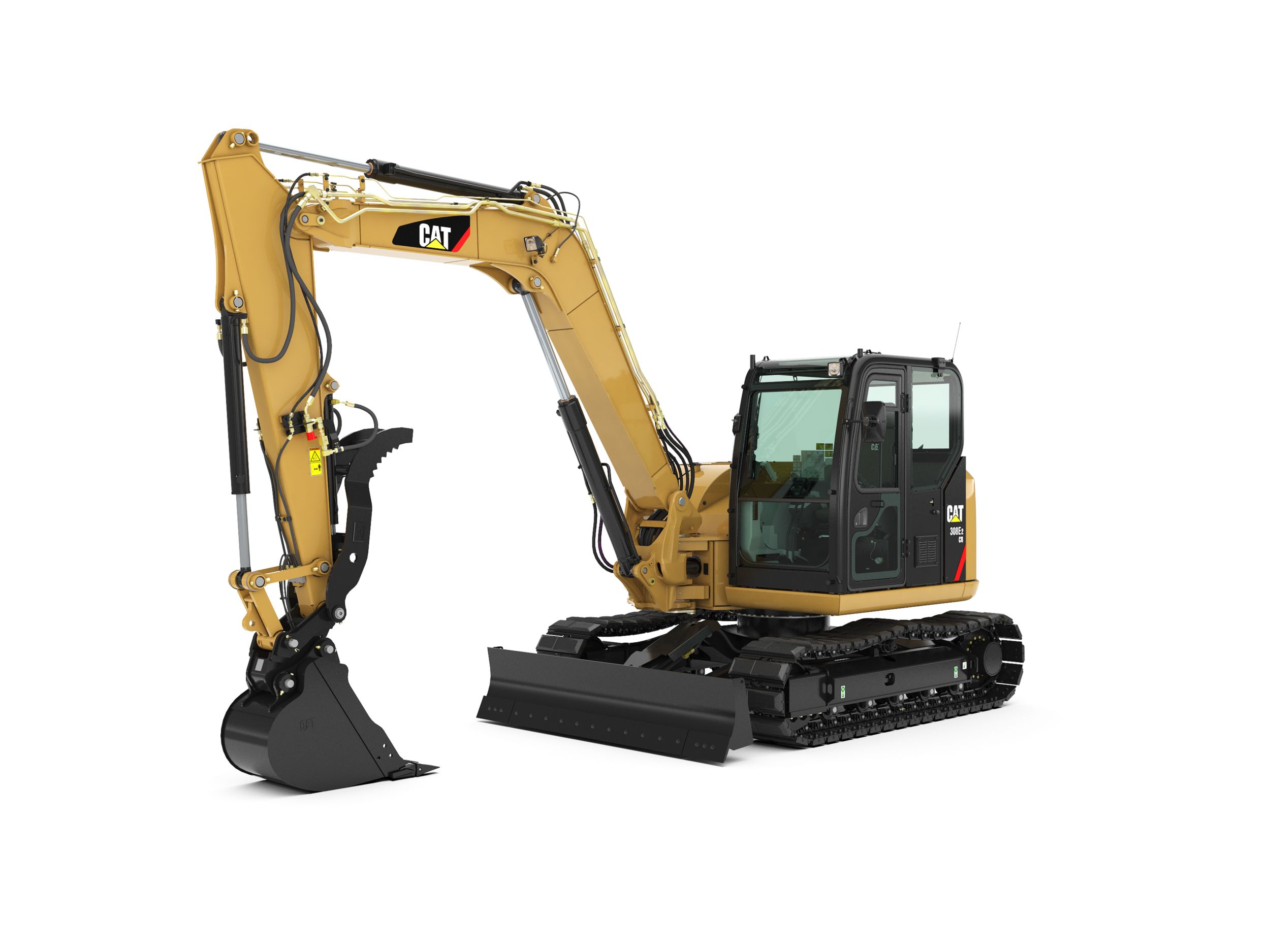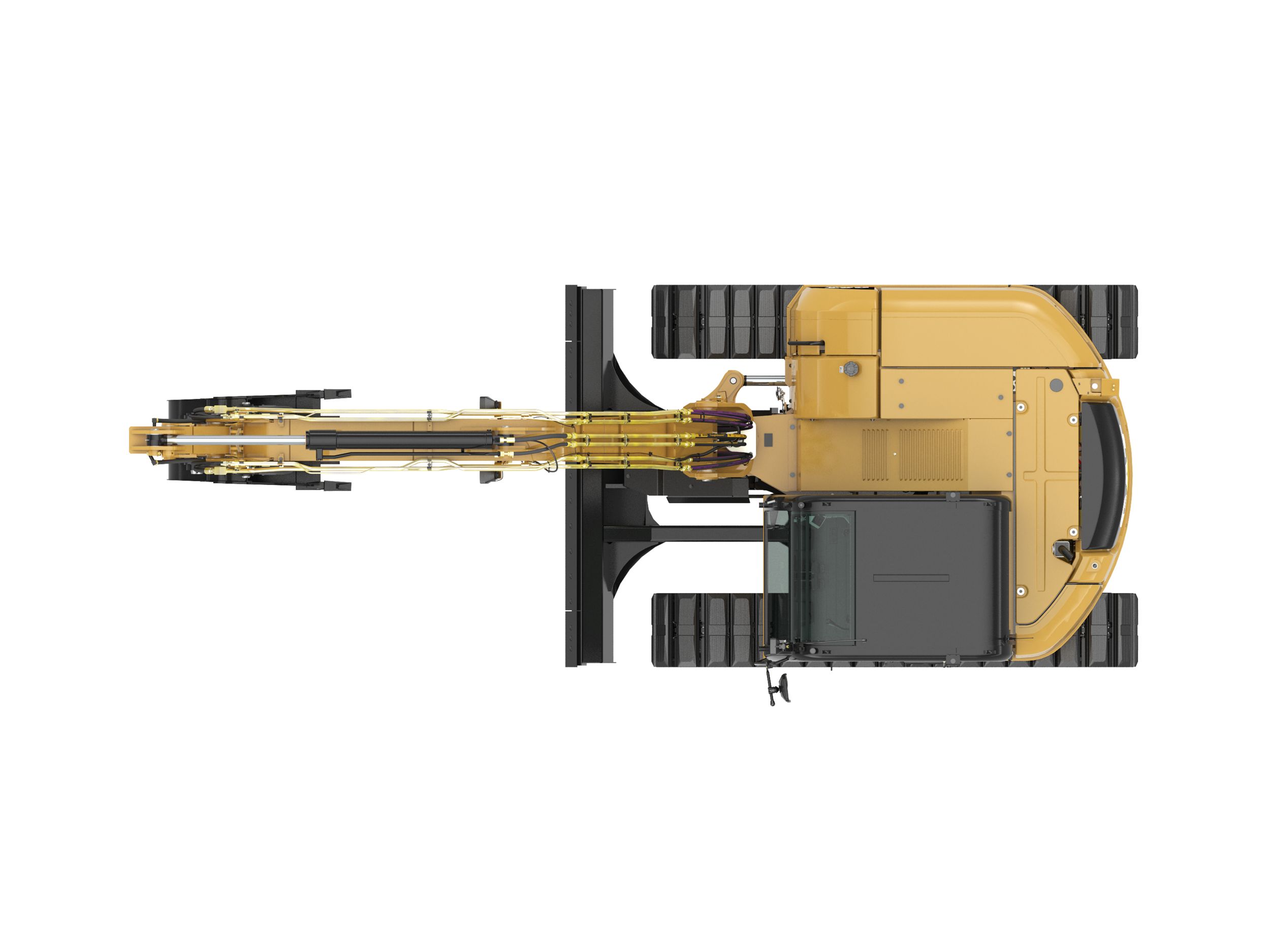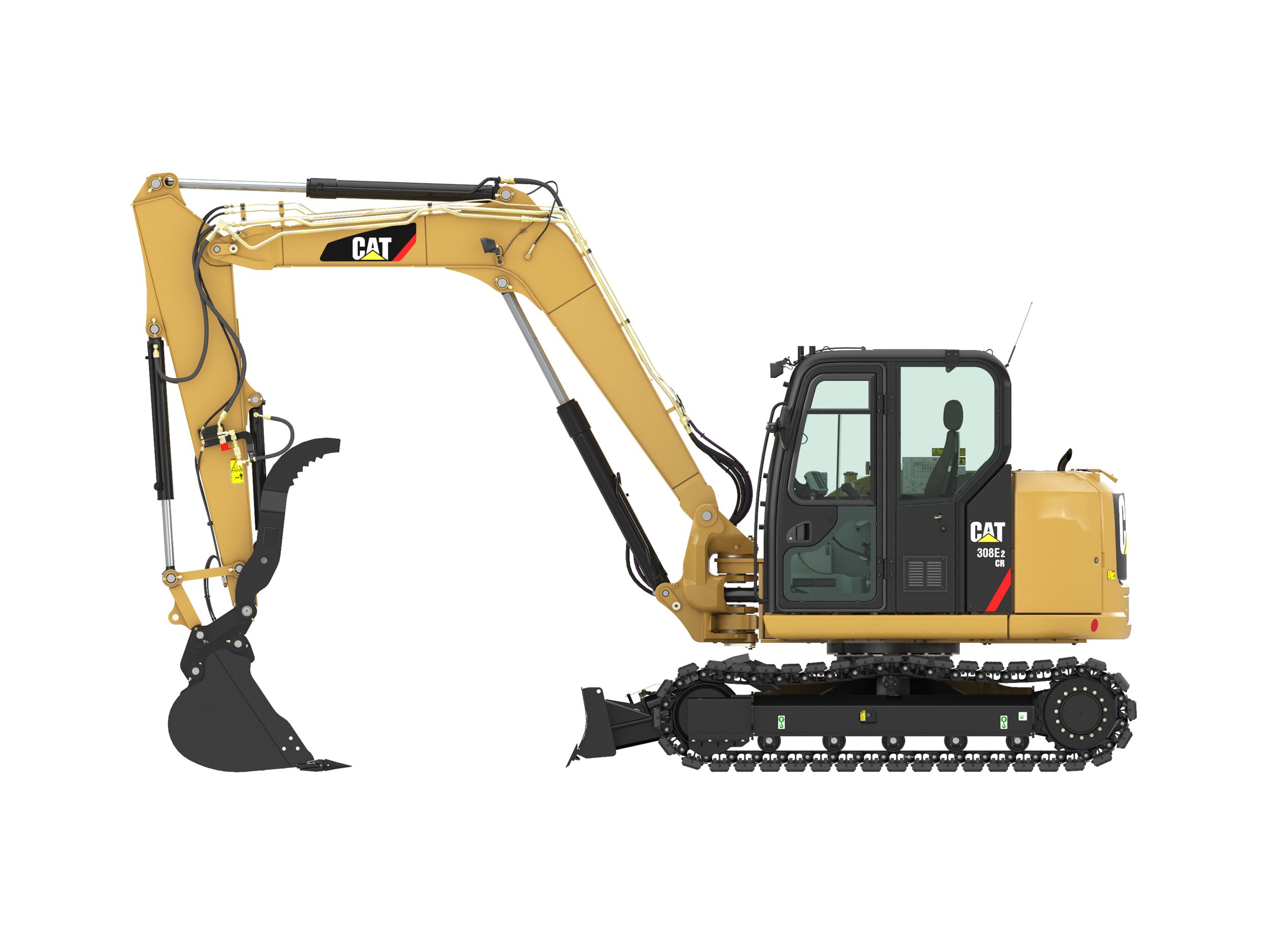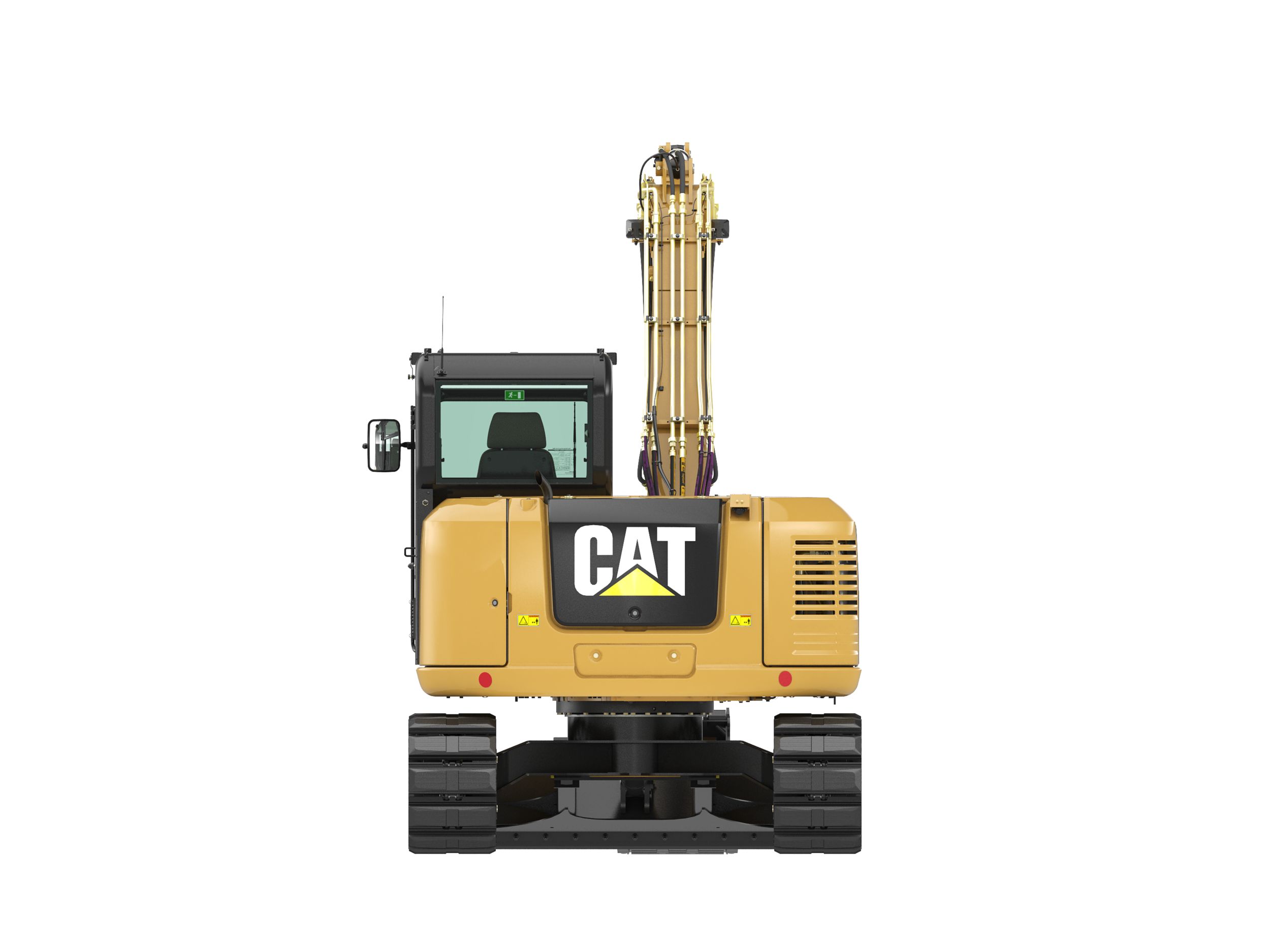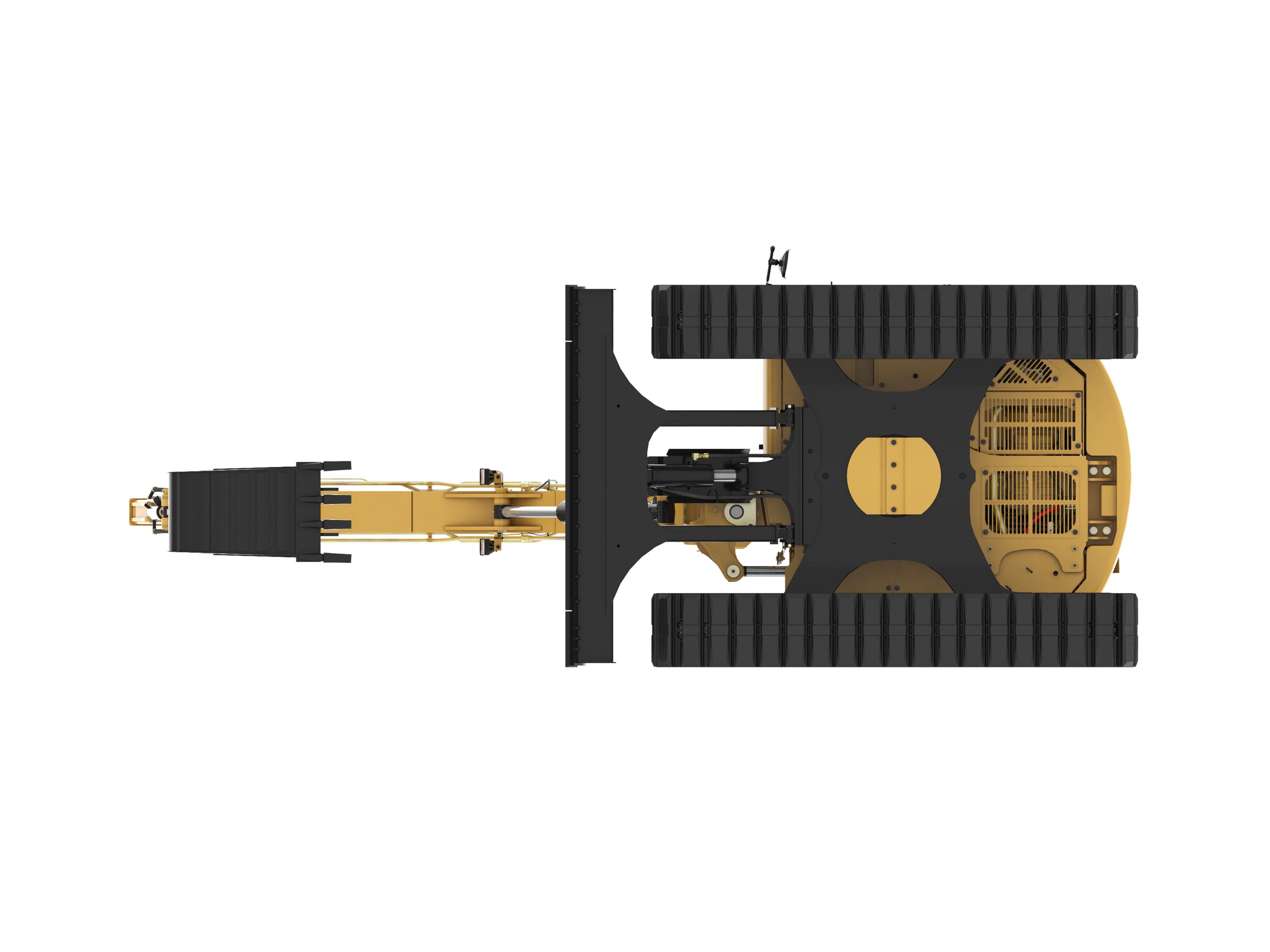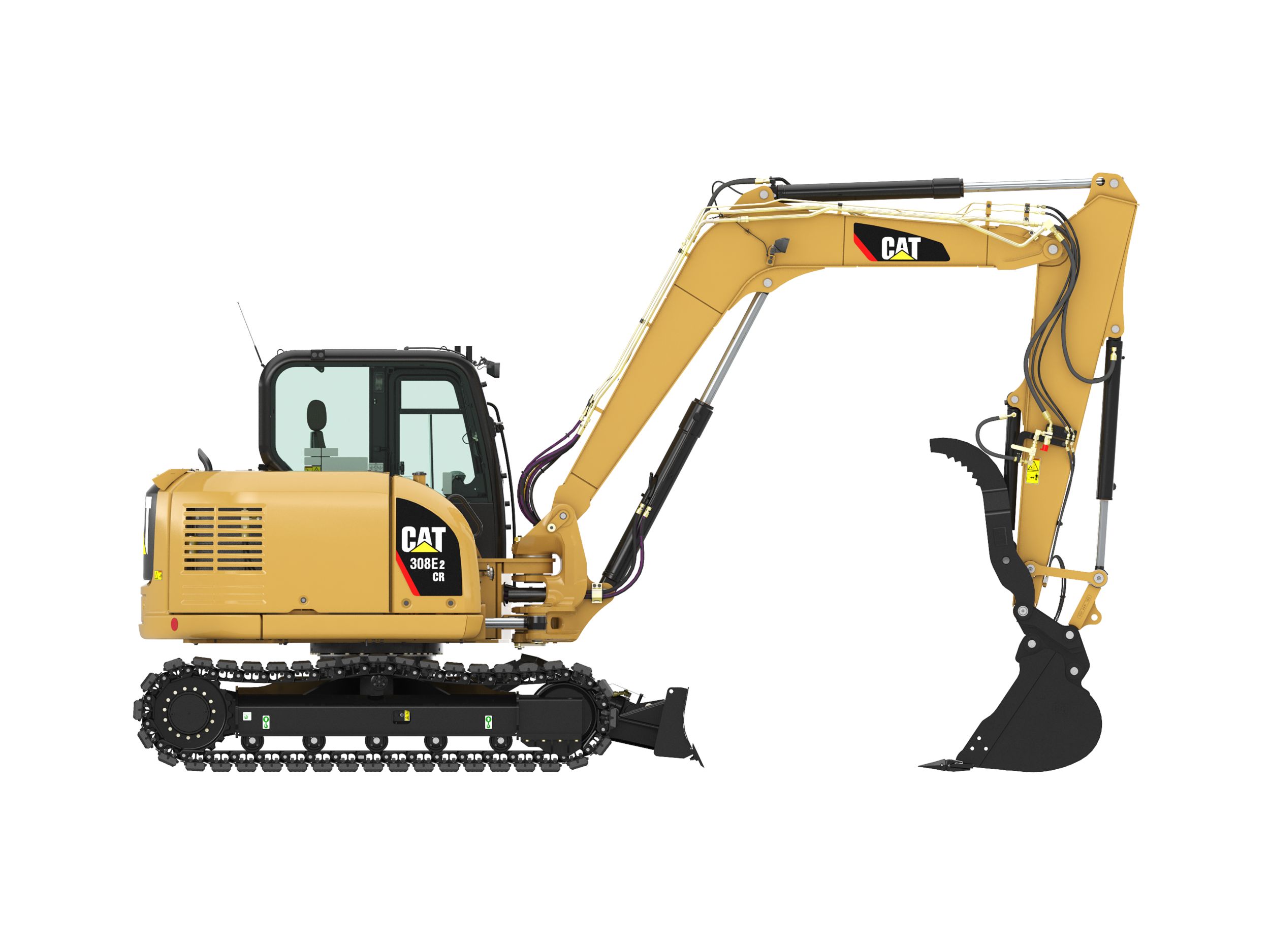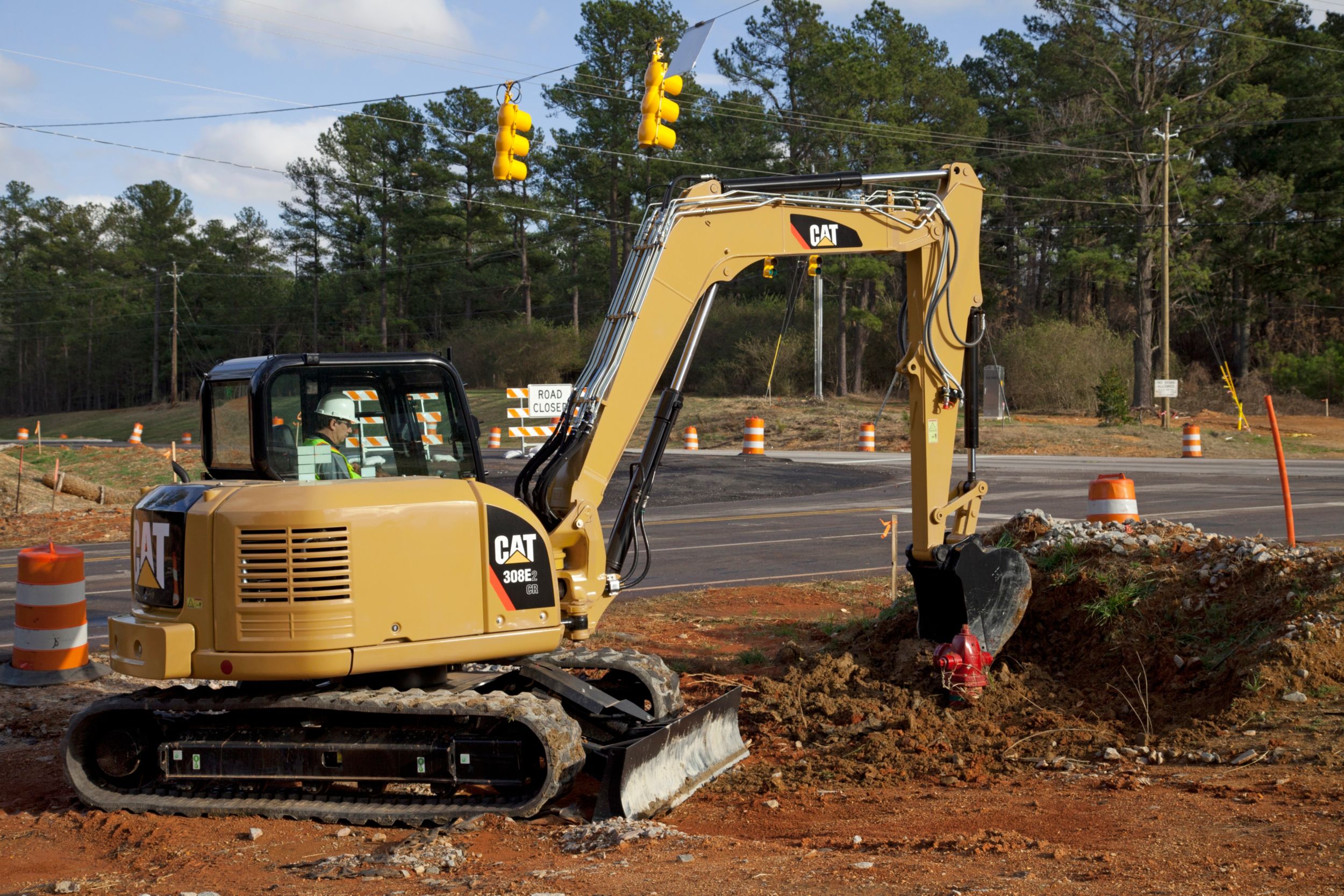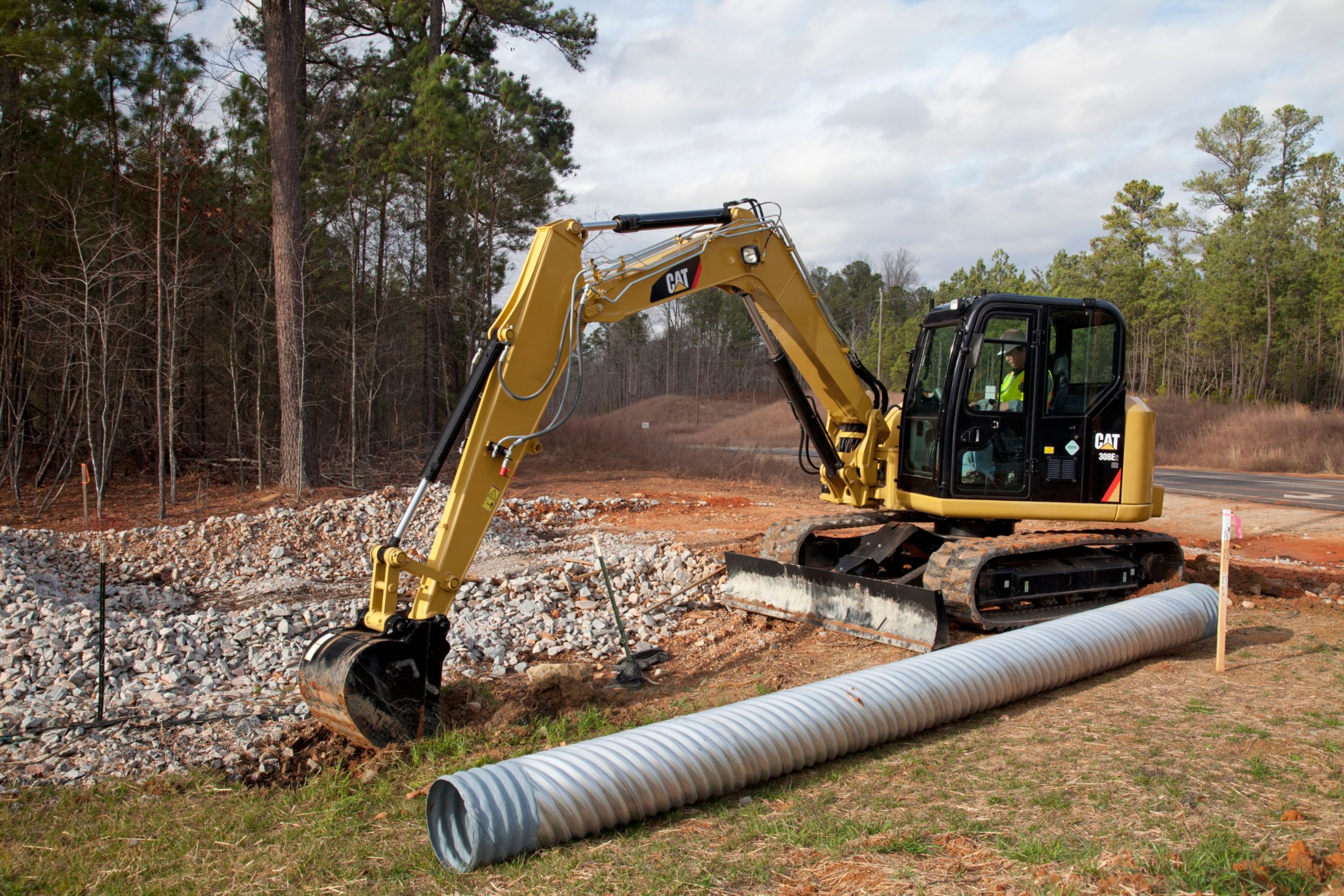 Other Models in this Category
Select Product Category