New | 657G Wheel Tractor-Scraper
Quick loading, high travel speeds and the ability to load and dump on the run yield fast cycle times, allowing the Cat 657E Coal Scraper to consistently deliver high productivity at the lowest cost per ton.
Engine
Flywheel Power - Tractor/Scraper
447 kw (600 hp) / 337 kW (451 hp)
Flywheel Power - Tractor
421 / 447 kW (564 / 600 hp)
Flywheel Power - Scraper
306 / 337 kW (410 / 451 hp)
Tractor Engine
Cat C18 with ACERT Technology
Scraper Engine
Cat C15 with ACERT Technology
Operating Specifications
Scraper Capacity - Heaped
73 yd³
Top Speed - Loaded
33 mile/h
Rated Load
110000 lb
Scraper Capacity - Struck
59 yd³
180° Curb-to-Curb Turning Width
51.25 ft
Weights
Operating Weight - Loaded - Approximate
268817 lb
Operating Weight - Empty - Approximate
158817 lb
Dimensions
Height - Top of Scraper
15.16 ft
Wheel Base
36.08 ft
Length - Overall
56.4 ft
Width - Overall
14.32 ft
Tread - Scraper
9.24 ft
Tread - Tractor
8.64 ft
Engine
Proven Cat engines provide the power and torque rise for excellent lugging in tough loading conditions.
Fuel System
The fuel system and Electronic Control Module on the C18 tractor engine economically and precisely deliver fuel.
Injection Pressures
High injection pressures, independent of engine speed, decrease smoke and emissions while improving response.
Variable Injection Timing
Variable injection timing and duration improve fuel efficiency and cold starting, decrease smoke and emissions.
Injection Rate Shaping
Injection rate shaping reduces emission and engine noise.
Mechanical Parts
Fewer mechanical parts in the fuel system improves reliability.
Electronic Control
Electronic control provides automatic altitude deration and automatic air filter restriction deration.
Multiple Horsepower Ratings
Multiple horsepower ratings limit output in first and second gears.
Neutral Start Control
Neutral start control prevents engine from starting unless transmission is in neutral.
Throttle Back-up
Throttle back-up provides the operator with a preset engine speed control in the event of a throttle input failure.
Throttle Lock
The throttle lock allows the operator the capability of locking both engines at any operating level.
Directional Shift Management
Directional shift management prevents the operator from shifting out of neutral when engine rpm is above a preset level.
Controlled Throttle Shifting
Controlled throttle shifting increases drive train life by reducing the fuel injection rate just prior to shifting.
Automatic Ether Starting Aid
Automatic ether starting aid greatly improves cold weather starting.
Electronic Ground Level Shutoff
Electronic ground level shutoff enables the operator to stop the engine from the ground with the flip of a switch.
Steel Spacer Plate
Steel spacer plate between the block and head eliminates the need for counterbores and helps prevent associated cracking problems.
Oil-Cooled Pistons
Oil-cooled pistons and full-length water-cooled cylinder liners provide maximum heat transfer for longer component life.
Aftercooler
The aftercooler lowers intake charge air temperature to increase power and reduce thermal stresses that can cause premature wear of pistons, rings, and liners.
Engine Oil Cooler
Engine oil cooler maintains optimum oil temperature for proper cooling and longer lubricant life.
Laminated Thermo-Shield
Laminated thermal-shield improves tractor protection by reducing the temperature of exposed engine surfaces, cools engine and operating compartments, extends hose and wiring life.
Standard Hydraulic Retarder
An optional hydraulic retarder can extend brake life.
Transmission
Eight-speed power shift transmission provides automatic, on-the-go shifting for simple, reliable operation.
Neutral Coast Inhibitor Control
Neutral coast inhibitor control helps prevent the transmission from shifting to neutral at speeds above 8.1 km/h (5 mph).
Top Gear Control
Top gear control helps prevent shifting above a programmed gear to better regulate haul road speeds.
Electronic Programmable Transmission Control (EPTC II)
Electronic Programmable Transmission Control (EPTC II) records both current and intermittent faults.
Design
The Caterpillar electronically controlled cushion hitch design dampens shocks to provide a smoother ride.
Nitrogen Accumulators
Nitrogen-over-oil accumulators absorb and dampen road shocks.
Cushion Hitch Lock
Electronically controlled cushion hitch locks down for positive control of the cutting edge during loading and dumping.
Double Kingbolt Design
Double kingbolt design withstands high external forces and allows easy installation and removal.
Hitch Castings
Extensive use of steel castings eliminates many welded joints, making a strong hitch.
Bowl
Caterpillar Coal Scraper bowls come from the factory especially built for coal handling.
Auger Mechanism
An auger mechanism in the bowl improves self-loading capabilities by lifting material off of the cutting edge and carrying it to the top of the load.
Tandem Power
A coal-handling scraper has to keep working around the clock, in all kinds of weather and conditions.
Cab
Standard rubber-mounted cab reduces noise and vibration for comfortable, shift-long operation.
Controls
Low-effort controls are easily accessible for sure, precise operation.
Steering
Hydraulic servo-steering system provides low-effort automotive feel and excellent maneuverability.
Steering Column
Tilt steering column adjusts to five different positions for operator comfort and control.
Seat
A suspension seat delivers a comfortable ride.
Electronic Monitoring System
The Electronic Monitoring System checks important machine systems and provides a three-level warning.
Radio
The operator's station includes radio compatible wires in the cab.
Features
Standard features on the 657E cab are air conditioning to keep the operator comfortable and productive and turn signals.
Fuel Tank
Scraper-mounted fuel tank improves access to tractor engine compartment.
Wiring Harness
Improved wiring harness incorporates color coded and numbered circuits for quick identification, minimum 10-amp fuses and improved connectors.
Diagnostic Connector
Diagnostic connector, with the aid of a service tool, allows quick analysis of the starting and charging circuits.
O-Ring Face Seals
O-ring face seals help keep these machines 'dry'.
Centralized Lubrication Blocks
Centralized lubrication blocks for the hitch and steering reduce lube time.
Service Points
Service points for the engine are grouped on the right side for easy access.
Service Platforms
Service platforms and numerous handholds improve access and safety.
Parts Availability
Increased component commonality with other Caterpillar scrapers/machines improves parts availability.
Engine Shut-offs
Electronic ground-level engine shut-offs for convenient operator and services areas.
Radiator
Folded core radiator allows individual cores to be replaced as modules, reducing service time and expense.
Retarder
The hydraulic retarder extends brake life when working on severe, downhill slopes.
Bumpers
Rounded off bumpers reduce hooking into high walls.
Castings
Extensive use of castings in the frame, hitch and bowl provide long service life.
Wiring Harness and Hose Assemblies
Wiring harness and hose assemblies run down the draft arms to eliminate the need for "jump-over" line which can reduce hydraulic system efficiency.
Tires
Standard tires provide the maximum flotation of the available options.
Scraper Driveline Guard
Scraper driveline guard protects the output case, differential and ejector cylinder to help minimize driveline maintenance costs.
Laminated Thermo-Shield
Laminated Thermo-Shield helps keep surface temperatures in the engine compartment below the flash point of diesel fuel.
Caterpillar Dealer
Your Caterpillar Dealer offers a wide range of services that can be set up under a customer support agreement when you purchase your equipment.
Selection
Make detailed comparisons of the machines you are considering before you buy.
Purchase
Look past the initial price. Consider the financing options available as well as day-to-day operating costs.
Operation
Improving operating techniques can boost your profits. Your Cat dealer has training videotapes, literature and other ideas to help you increase productivity.
Maintenance
More and more equipment buyers are planning for effective maintenance before buying equipment.
Replacement
Repair, rebuild or replace? Your Cat dealer can help you evaluate the costs involved so you can make the right choice.
Product Support
You will find nearly all parts at our dealer parts counter.
listofrelationships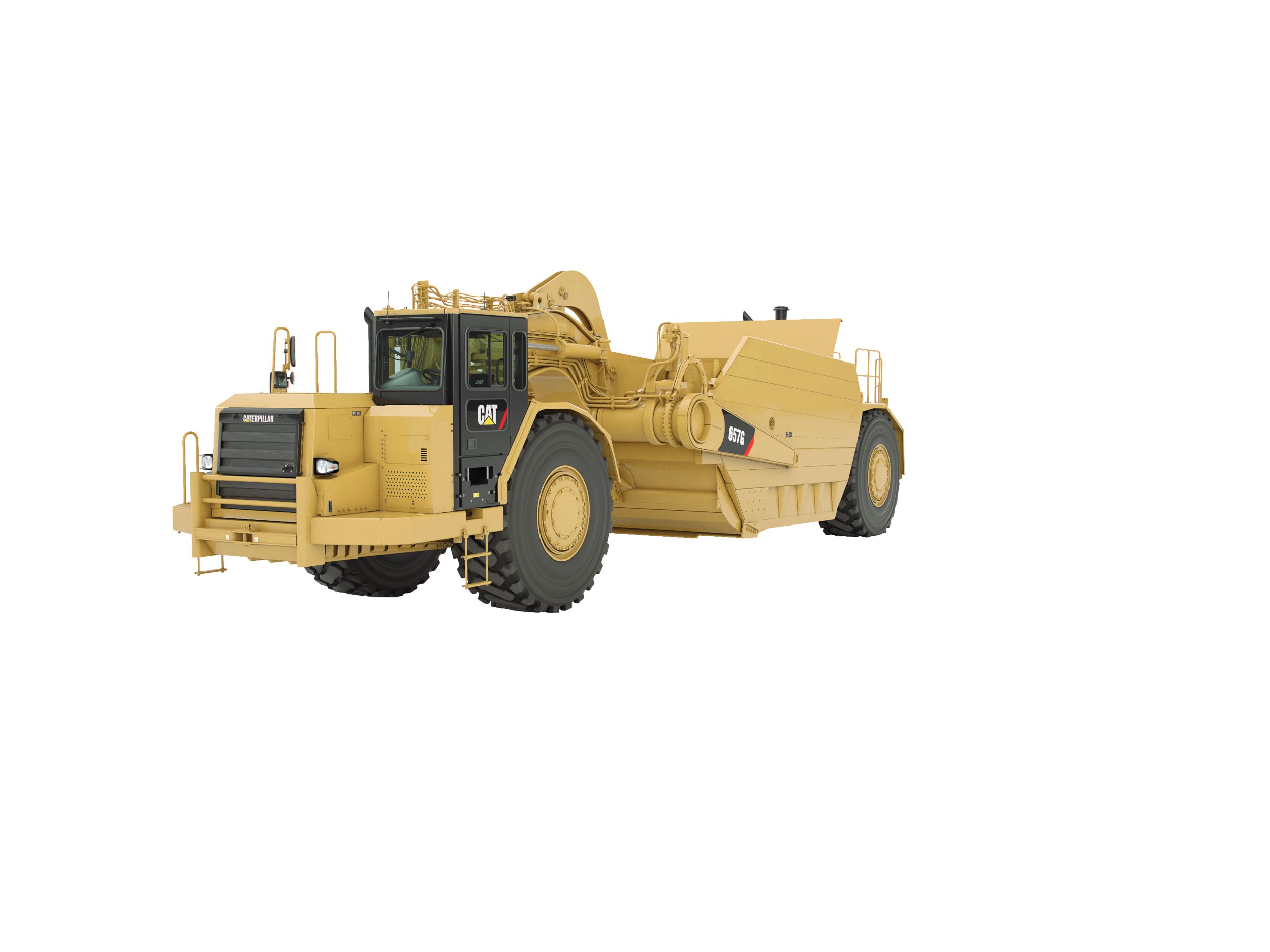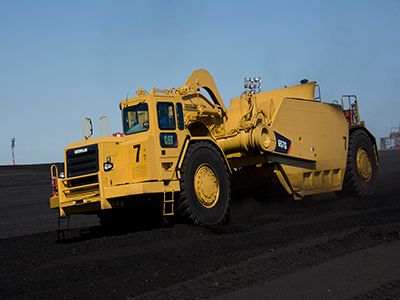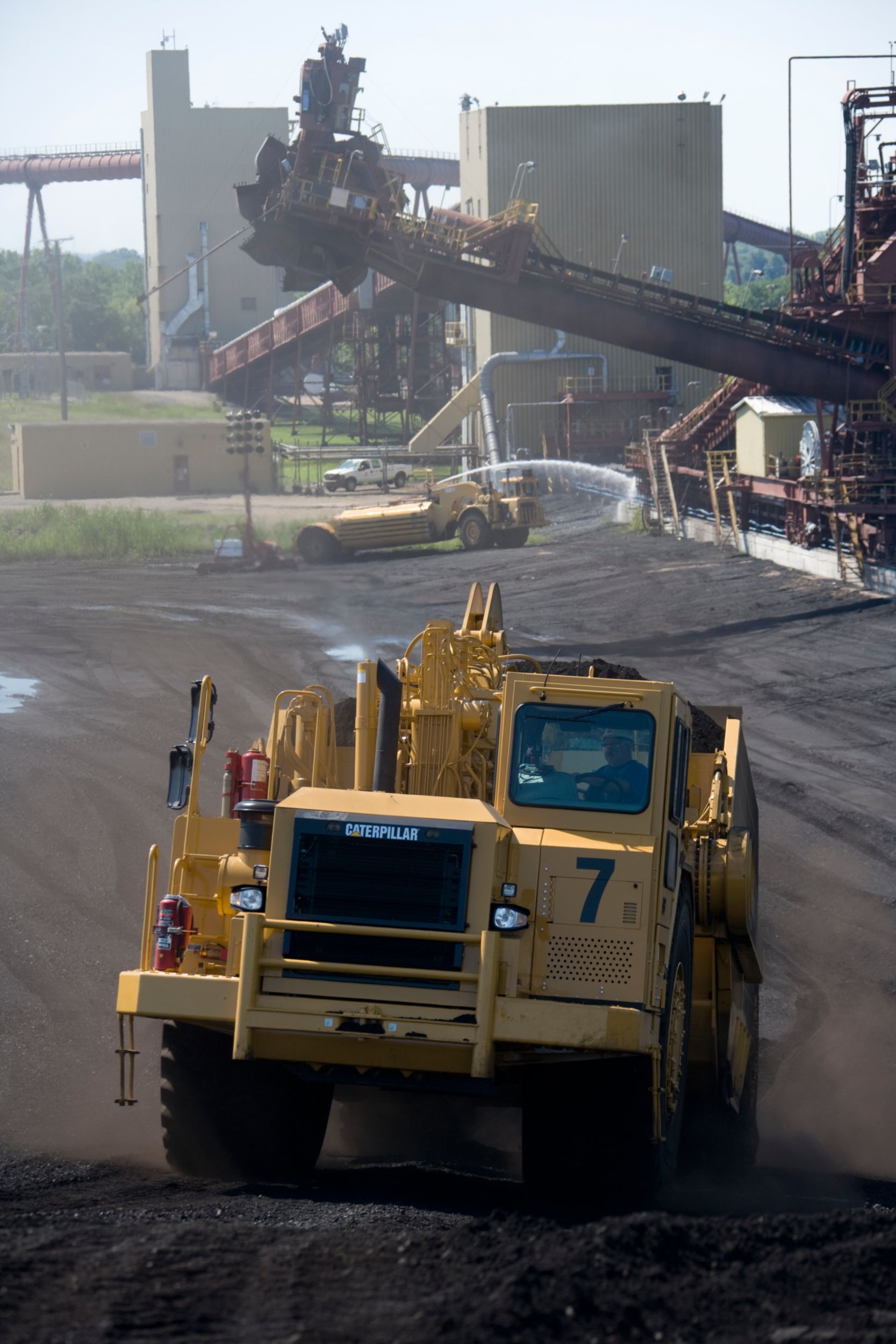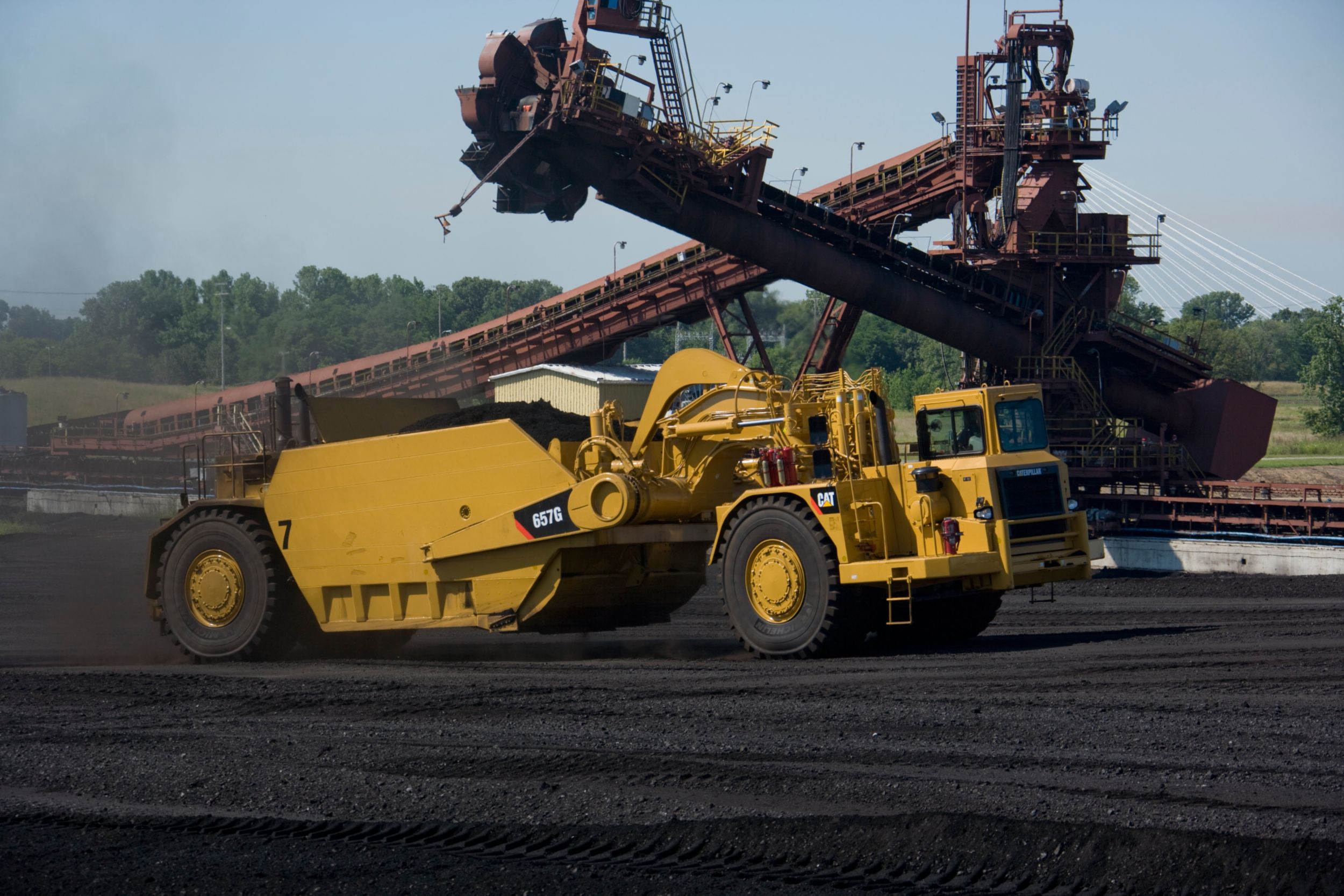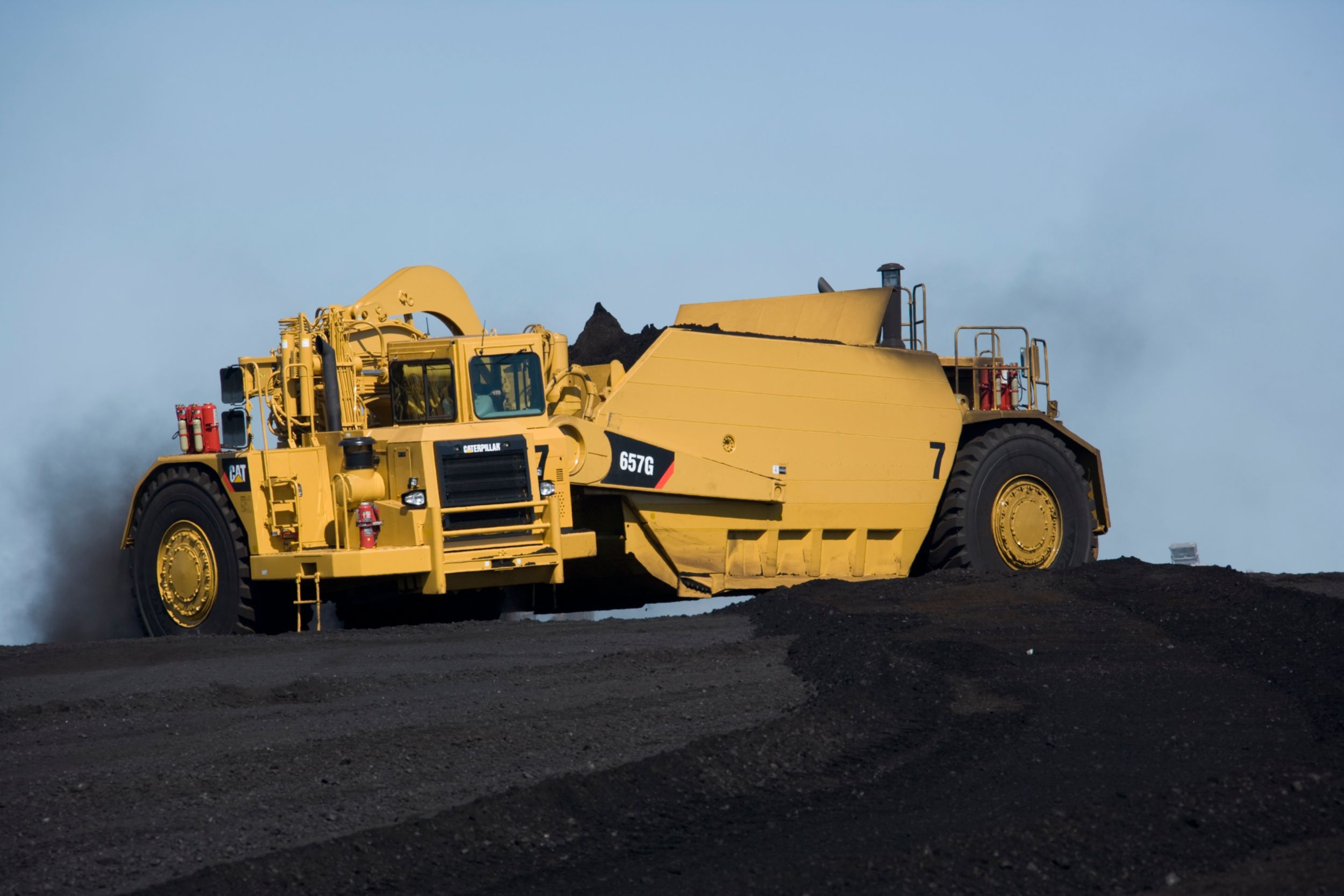 Select Product Category