New | G3512 750kW Gas Generator Set
Caterpillar is leading the power generation marketplace with Power Solutions engineered to deliver unmatched flexibility, expandability, reliability, and cost-effectiveness.
Gas Generator Sets Specification
Gas Standby Rating
750kW
Fuel Type
Natural Gas
Frequency
60Hz
RPM
1800rpm
Compression Ratio
9.7
Displacement
3173 in³
Engine Specifications
Aspiration
TA
Bore
6.7 in
Displacement
3173 in³
Engine Model
G3512
Stroke
7.5 in
Generator Set Dimensions
Length
205.7 in
Width
90 in
Height
99.4 in
Weight
27500 lb
Generator Set Configurations
Emissions/Fuel Strategy
U.S. EPA Stationary Emergency Certified
· Robust High Speed Block Design Provides Prolonged Life And Lower Owning And Operating Costs
· Designed For Maximum Performance On Low Pressure Gaseous Fuel Supply
· Simple Open Chamber Combustion System For Reliability And Fuel Flexibility
· Matched To The Performance And Output Characteristics Of Engine
· Industry-leading Mechanical And Electrical Design
· Industry-leading Motor Starting Capabilities
The Emcp Controller Features The Reliability And Durability You Have Come To Expect From Your Cat Equipment. Emcp 4 Is A Scalable Control Platform Designed To Ensure Reliable Generator Set Operation, Providing Extensive Information About Power Output And Engine Operation. Emcp 4 Systems Can Be Further Customized To Meet Your Needs Through Programming And Expansion Modules.
per Nfpa 110 Level 1 Type 10 The Generator Set Is Able To Start And Be Ready To Accept Load Within 10 Seconds
the Generator Set Is Capable Of Accepting 100% Rated Load In A Single Step
the Generator Set Meets Class G2 Iso 8528-5 Transient Response For A 30% Load Step
cooling System Designed To Operate In 45˚c/113˚f Ambient Temperatures With An Air Flow Restriction Of 0.5 In. Water Without Derate
epa - S.i. Stationary Emergency
ul 2200 Listed
csa Certified
certain Restrictions May Apply
consult With Your Cat Dealer
·   wide Range Of Bolt-on System Expansion Attachments, Factory Designed And Tested
·   flexible Packaging Options For Easy And Cost Effective Installation
Cat Dealers Provide Extensive Post-sale Support Including Maintenance And Repair Agreements. Cat Dealers Have Over 1,800 Dealer Branch Stores Operating In 200 Countries. The Cat® S•o•s℠ Program Cost Effectively Detects Internal Engine Component Condition, Even The Presence Of Unwanted Fluids And Combustion By-products
·   fully Prototype Tested
·   field Proven In A Wide Range Of Applications Worldwide
·   certified Torsional Vibration Analysis Available
Standard Equipment
Air Inlet
Dual air cleaners, 1 per side, with service indicator
Cooling
Engine driven pumps for jacket water and separate circuit aftercooler
Exhaust
Inboard Exhaust manifolds
Fuel
Gas Train: NFPA37 and CSA B149.3
0.5 to 5 psi engine fuel inlet pressure
Pipeline Natural Gas: 800-1000 BTU/scf and 70-100 Methane Number
NOx sensor based air-fuel-ratio control
Fuel Safeties, "Energize to Run" (ETR) Gas Shutoff Valve (GSOV)
Generator
Matched to the performance and output characteristics of Cat engines
SR5 Generators include:
Lubrication
Gear type lube oil pump
Cartridge style oil filter
Integral lube oil cooler
Mounting
Steel base- engine/generator/radiator mounting
Anti-vibration mounts available for isolation efficiencies above 95%
Starting/Charging
24V DC starting motors
Batteries with rack and cables
Battery disconnect switch
Jacket Water Coolant Heaters: 208/240/480V, 60Hz, 9/12 kw, UL Listed
Governing
ADEM A4 speed governor with 4 to 20ma (0V to 5V) speed input
Control Panel
EMCP 4.3 Genset Controller
Ignition
Electronic Ignition System (controlled by ADEM A4)
Individual cylinder Detonation Sensitive Timing
General
Paint -- Caterpillar Yellow except rails & radiators
Crankshaft vibration damper
Lifting eyes
Operation and Maintenance Manuals; Parts Book
Optional Equipment
Exhaust
Exhaust Mufflers
Elbows, flanges, and flexible fittings
Generator
Voltages Available: 440/480/600/2400/4160
Random and Form wound available
Space Heater – 240V
Stator and bearing temperature monitoring and protection
Power Terminations
LH/RH/Rear Busbar connections
Top/Bottom Cable Entry
Circuit Breakers
Lube System
Lubricating oil
Oil Level Regulator
Sump Pump
Control System
Generator temperature monitoring & protection
Load share module
Annunciators
Starting/Charging
Starters: Either 2 or 3 electric starters available
Battery Chargers: 20, 35, or 50 AMP
Charging alternator, 45 AMP
Batteries (w/ rack and cables)
Electric Prelube Pump (AC)
Mounting
Low efficiency (90%), rubber puck isolators
High efficiency (95%), spring isolators
Seismic isolators, rated to 1.5G
Cooling System
Package Mounted Radiator, sized for 45C/113F ambient to 300m/660ft
Low coolant level sensors (w/ radiator)
Jacket Water out: LH/RH, flanged or hose
General
The following options are based on regional and product configuration:
listofrelationships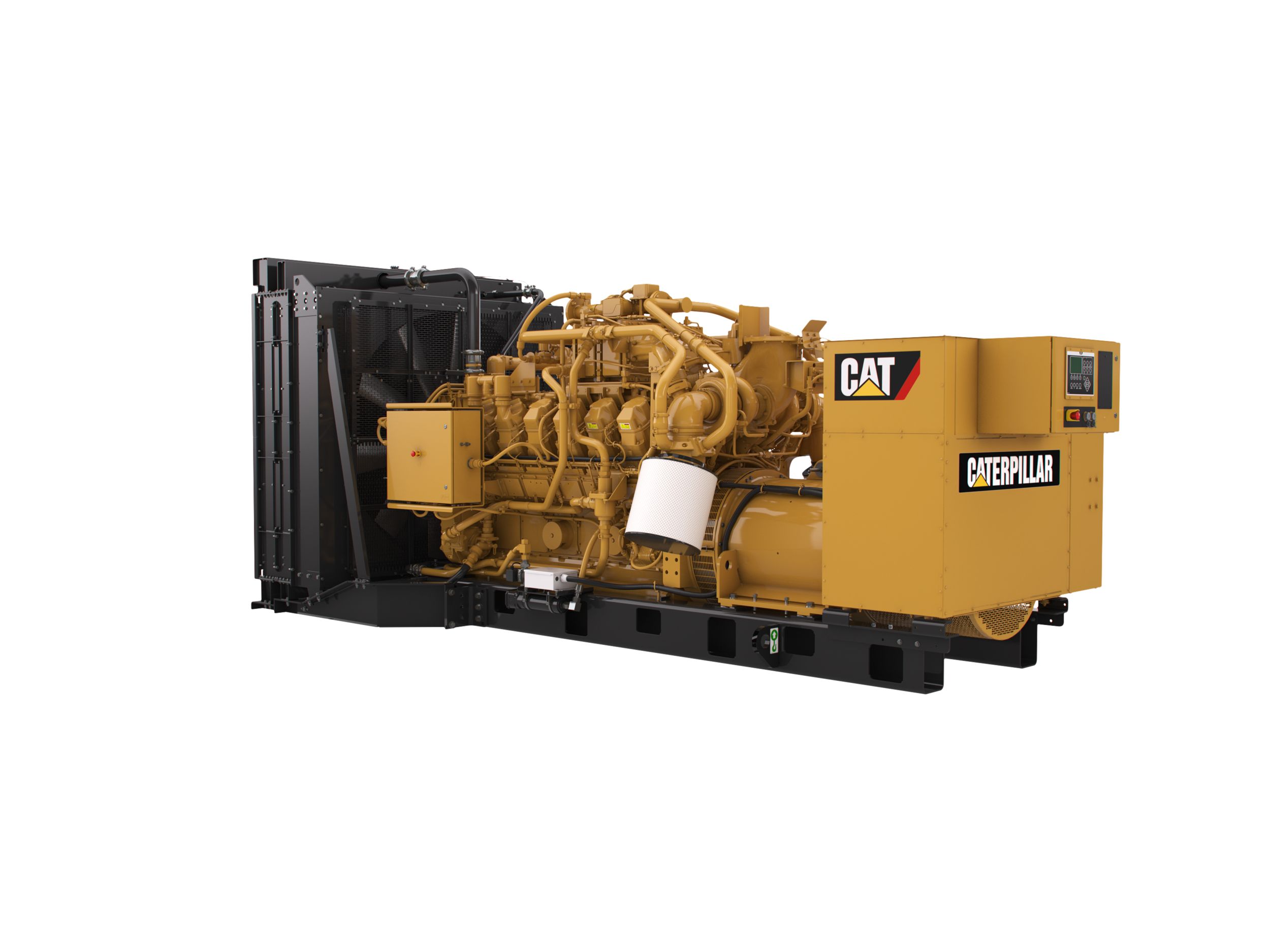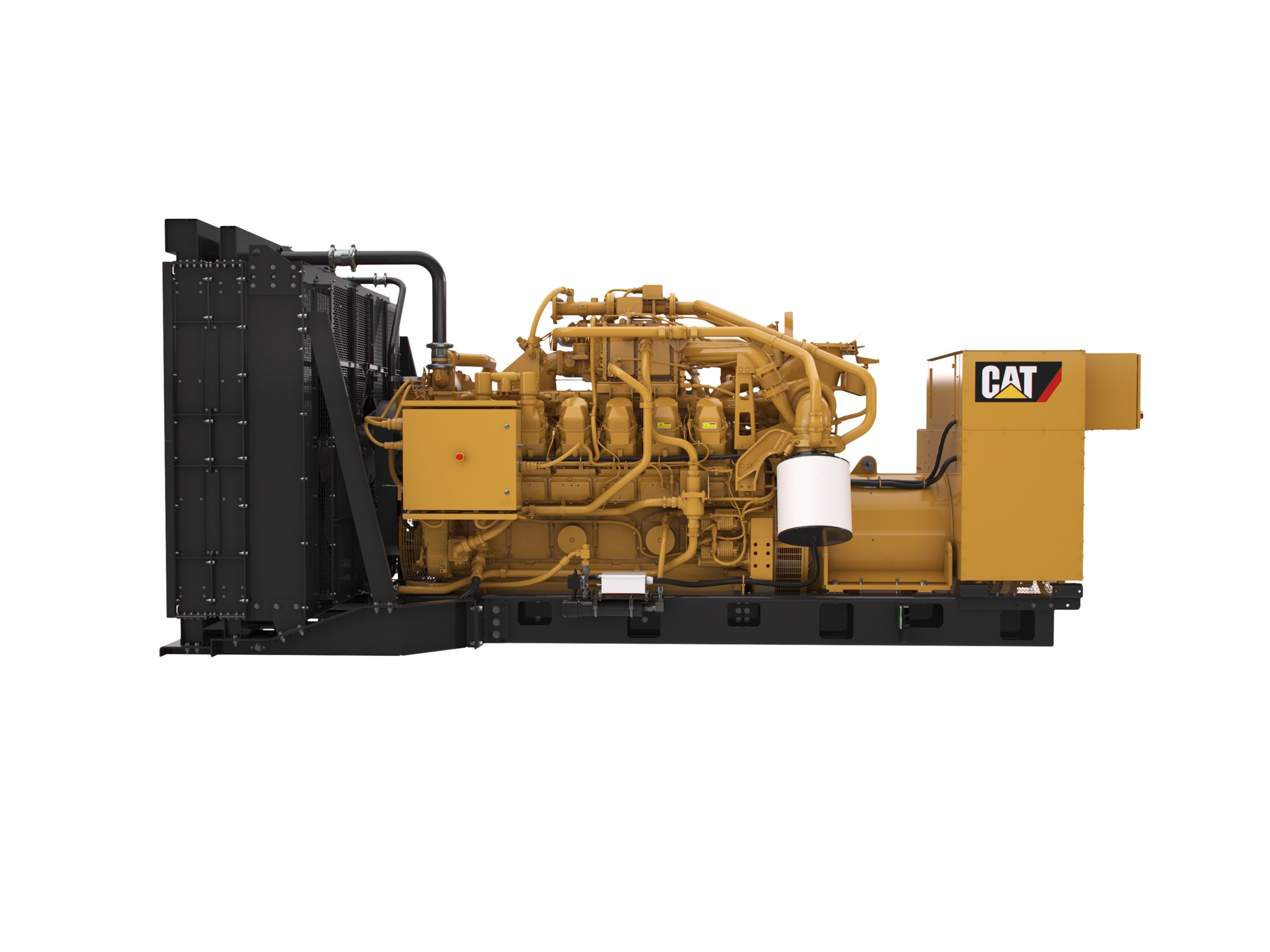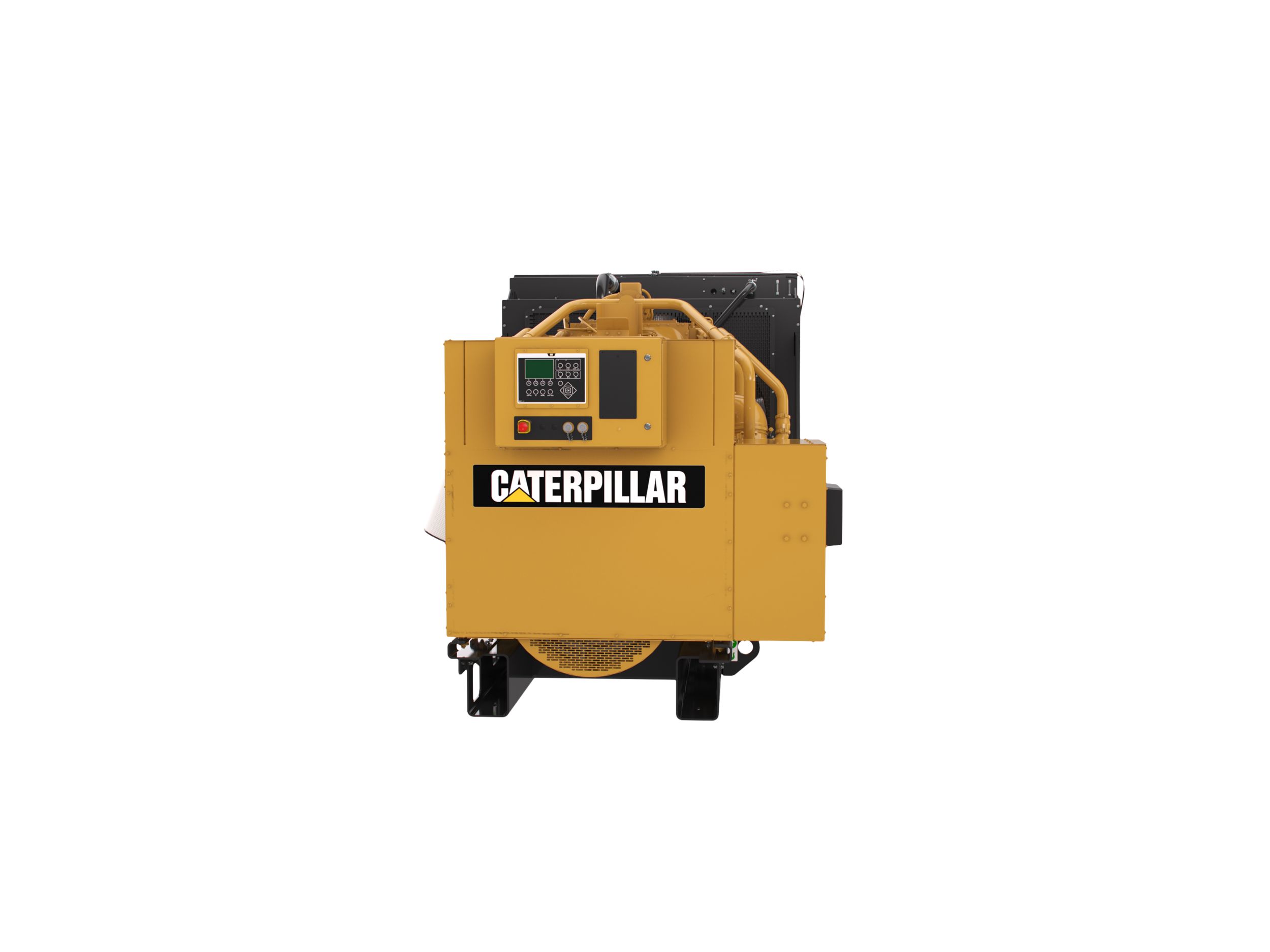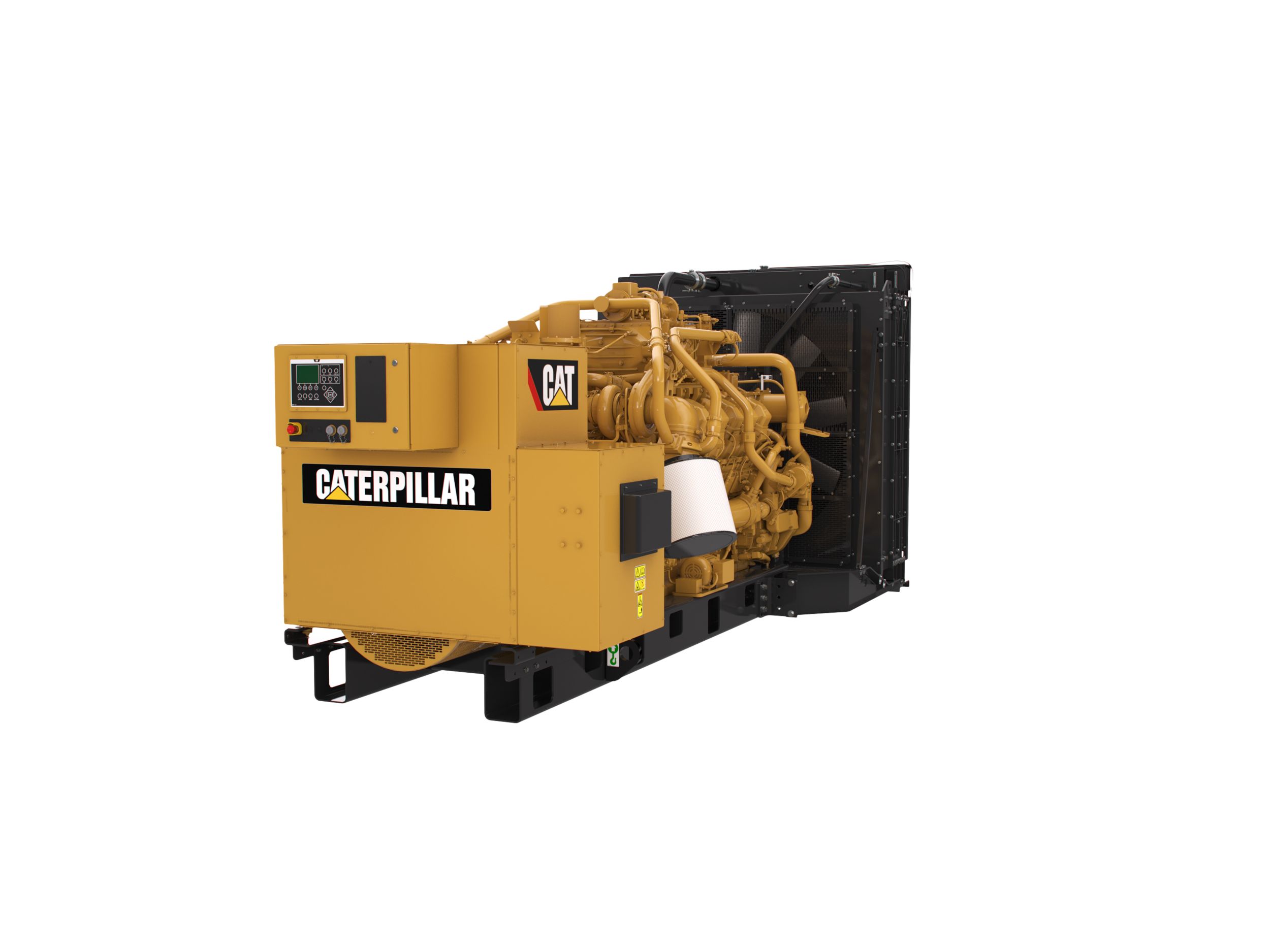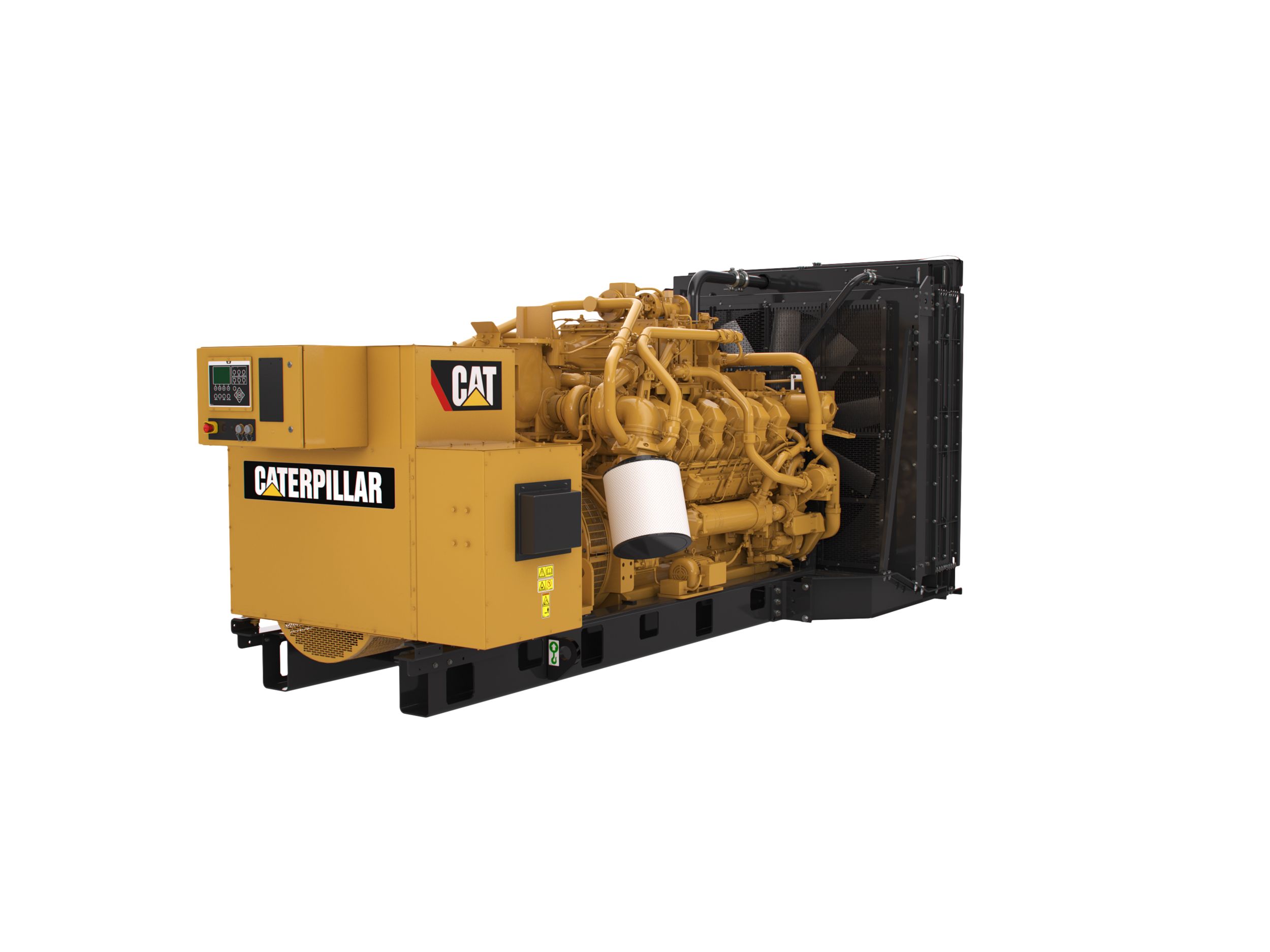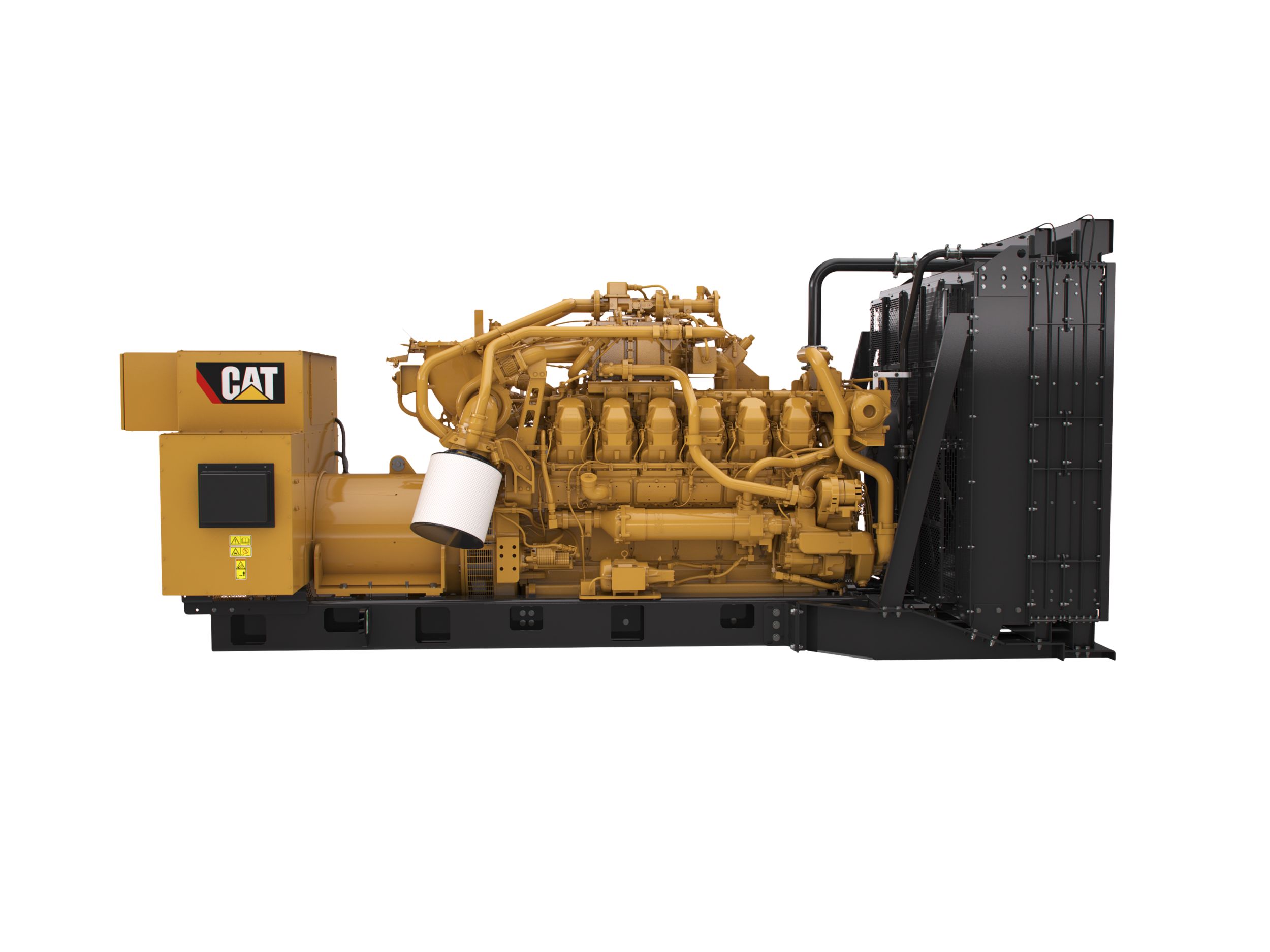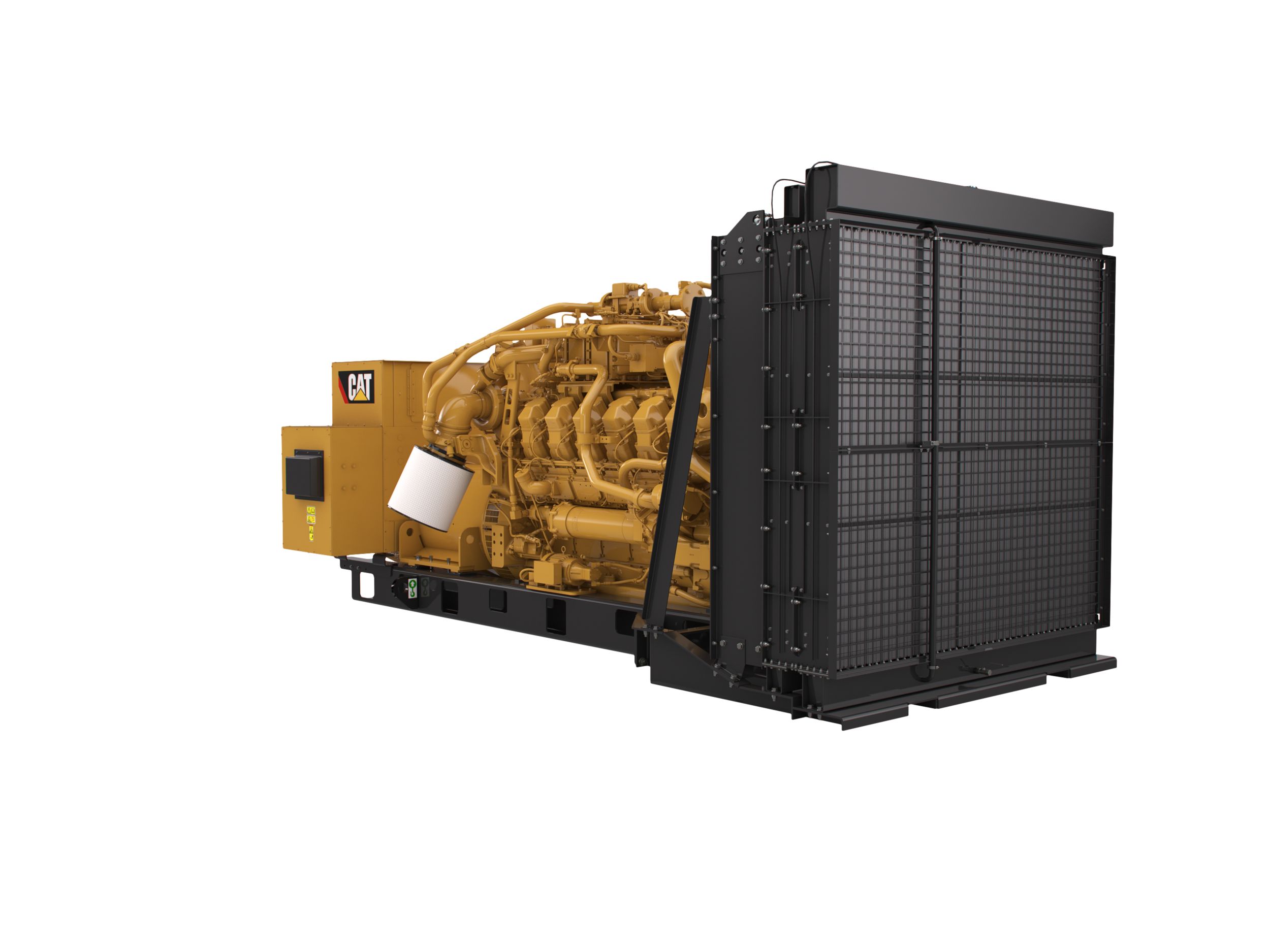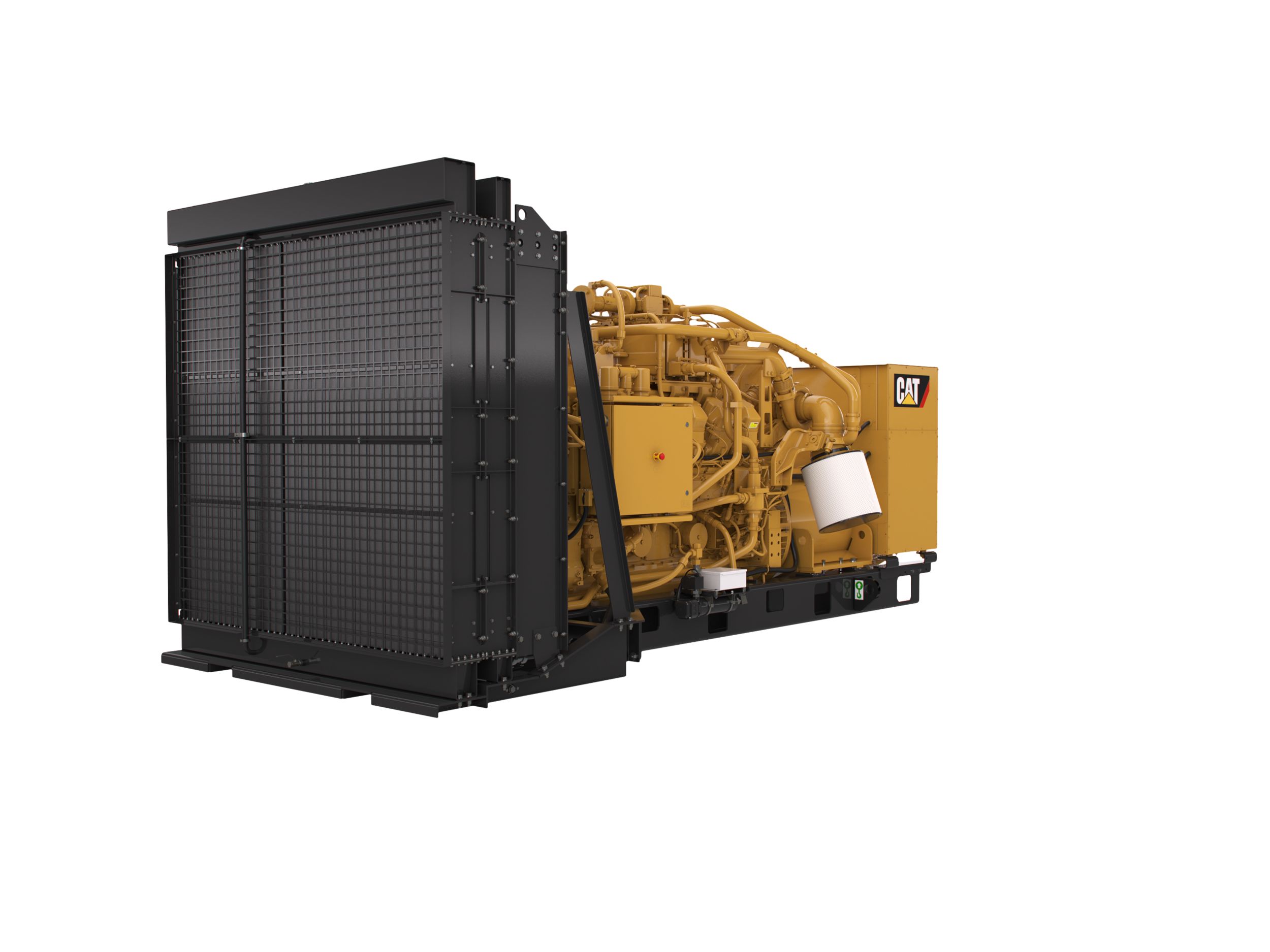 Other Models in this Category
Select Generator Type