The 3516C HD generator set has been developed for a wide range of applications, from emergency standby installations such as healthcare and datacenters to continuously powering remote installations. The engines are certified to the US EPA Tier 4 Final emissions levels. Backed by the worldwide network of Cat dealers ready to support your operation with technical support, service, parts, and warranty, Cat generator sets will provide the reliability and durability you expect.
Generator Set Specifications
Minimum Rating
1650 ekW
Maximum Rating
2500 ekW
Voltage
480 to 13800 volts
Frequency
60 Hz
Speed
1800 rpm
Duty Cycle
Standby, Mission Critical, Prime, Continuous
Dry Weight - Genset (maximum)
40280 lb
Generator Set Configurations
Emissions/Fuel Strategy
U.S. EPA Certified for Non-Emergency Stationary Genset
Engine Specifications
Engine Model
3516C HD, ATAAC, V-16, 4-Stroke Water-Cooled Diesel
Displacement - HD
4764.73 in³
Fuel System
Electronic unit injection
Aspiration
TA
Governor Type
ADEM™A4
Compression Ratio
14.7:1
Bore
6.69 in
Stroke - HD
8.46 in
Generator Set Dimensions
Height - Maximum
118.9 in
Length - Maximum
277 in
Width - Maximum
101.2 in
Cat Generator Set Packages Have Been Fully Prototype Tested, And Certified Torsional Vibration Analysis Reports Are Available. The Packages Are Designed To Accept 100% Load In One Step, Meet The Nfpa 110 Requirement For Loading, And Conform To The Iso 8528-5 Steady State And Transient Response Requirements.
The Four Cycle Cat Diesel Engine Combines Consistent Performance With Excellent Fuel Economy And Transient Response That Meets Or Exceeds Iso 8528-5. The Engines Have Been Designed And Built For A Wide Range Of Applications Are Certified To The Us Epa Tier 4 Final Emissions Requirements. The Engines Feature A Reliable, Rugged, And Durable Design That Has Been Field Proven In Thousands Of Applications Worldwide From Emergency Standby Installations To Continuously Operating Power Plants.
The Tier 4 Final Engine Has Been Optimized To Work With The Cat Cem. The Cem Is A Reliable, Compact, And Lightweight System That Gives Maximum Installation Flexibility. It Features A Diesel Oxidation Catalyst For Particulate Matter (pm) And Hydrocarbon (hc) Control. Selective Catalytic Reduction (scr) Reduces Nox Output And Provides Integrated Sound Attenuation. The Cem Is Controlled By A Separate Dosing Module That Has Been Integrated Into The Standard Generator Set Controls For Complete Monitoring, Protection And Closed Loop Nox Control. For More Information On The Cem, Refer To Cut Sheet Lehe0359.
The Generators Used On Cat Packages Have Been Designed And Tested To Work With The Cat Engine. The Generators Are Built With Robust Class H Insulation And Provide Industry Leading Motor Starting Capability. Random Wound Generators Provide Good Generator Performance In A Majority Of Applications And Form Wound Is Available For Harsh Mechanical And Electrical Environments.
The Emcp Controller Features The Reliability And Durability You Have Come To Expect From Your Cat Equipment. The Emcp 4 Is A Scalable Control Platform Designed To Ensure Reliable Generator Set Operation, Providing Extensive Information About Power Output And Engine Operation. Emcp 4 Systems Can Be Further Customized To Meet Your Needs Through Programming And Expansion Modules.
The Cooling System Has Been Designed To Operate In Standard Ambient Temperatures Up To 50°c (122°f), With Optional High Ambient Radiators Available. The Factory Installed Cooling System Has Been Designed And Tested To Ensure Proper Generator Set Cooling, And Includes The Radiator, Fan, Belts, And All Guarding Installed As Standard. Contact Your Cat Dealer For Specific Ambient And Altitude Capabilities
The Complete Generator Set Package Has Been Certified To Meet The Requirements Of The Ibc And Oshpd Requirements. Certification Consisted Of Both Mathematical Analysis And Full Shake Table Testing Of The Generator Set In A Simulated Earthquake Condition.
Cat Dealers Provide Extensive Post-sale Support Including Maintenance And Repair Agreements. Cat Dealers Have Over 1,800 Dealer Branch Stores Operating In 200 Countries. The Caterpillar S•o•s℠ Program Cost Effectively Detects Internal Engine Component Condition, Even The Presence Of Unwanted Fluids And Combustion By-products.
Standard Equipment
Air Inlet System
Air Cleaner; single element canister type
Control Panels
EMCP 4.2B
Emergency stop pushbutton
24 Volt DC operation
Environmental sealed front face
Text alarm / event descriptions
Generator mounted - Rear facing
Generator set packages include:
Caterpillar' s Voltage Regulator
IVR includes reactive droop capability
3 Phase voltage sensing
KAR / PF modes
RFI suppression
Min / max exciter
Limiter and exciter diode monitor
Controls:
Controls: Speed adjust
Auto / start / stop control
Engine cool-down timer
Engine cycle crank
Alarm acknowledge
Lamp test
Load histogram feature
PLC functionality
Customizable screens
0 True RMS AC metering, 3-phase, +/-2% accuracy
Digital indication for:
RPM
DC volts
Operating hours
Oil pressure (psi, kPa or bar)
Coolant temperature
Volts (L-L & L-N)
Frequency (Hz)
Amps (per phase & average)
Power Factor (per phase & average)
kW (per phase, average & percent)
kVA (per phase, average & percent)
kVAr (per phase, average & percent)
kW-hr (total) - kVAr-hr (total)
Warning/shutdown with common LED indication of shutdowns for:
Low oil pressure
High coolant temperature
High coolant temperature
Overspeed
Emergency stop
Failure to start (overcrank)
Low coolant temperatur
Low coolant level
Programmable protective relaying functions
Generator phase sequence
Over / under voltage (27/59)
Over / Under frequency (81 o/u)
Reverse power (kW) (32)
Reverse reactive power (kVAr) (32RV)
Overcurrent (50/51)
Communications:
Customer data link (Modbus RTU)
Accessory module data link
Serial annunciator module data link
Cat Connect
3 Analog inputs
6 Customer programmable digital inputs
Number of I/O varies on options selected:
4 programmable relay outputs (Form A)
1 programmable relay outputs (Form C)
1 programmable digital outputs
Cooling System
Certified standard PGS provided
ATAAC - 3516E Package Radiators shipped installed
Exhaust System
Dry exhaust manifold
Flanged faced outlet(s)
Fuel System
Secondary fuel filters
Fuel cooler; not included with packages without radiator
Flexible fuel lines - shipped loose
Fuel priming pump
General
Caterpillar yellow with high gloss black rails and radiator
Right hand servicing
Flywheel and flywheel housing - SAE No. 00
SAE Standard rotation
Generator and Attachments
3 Phase brushless, salient pole
6 lead
Low Voltage: Random wound - Internal Excitation - Winding temperature detectors - NEMA Class H insulation, Class H temperature rise at 40C ambient (125C prime/150C standby) - Busbar connections, top center mounted, top cable entry - NEMA standard hole pattern
Medium Voltage:
Form wound
Permanent magne
Winding temperature detectors
NEMA Class H insulation, Class H temperature rise at 40C ambient (125C prime/150C standby)
Bus bar connections, right side extension box, bottom cable entry
NEMA standard hole pattern
High Voltage:
Form wound
Permanent magnet
Winding temperature detectors
Anti condensation space heater
Class H insulation, Class F temperature rise at 40C ambient (105C prime/130C standby)
Governing System
Literature
Lubrication System
Lubricating oil
Gear type lube oil pump
Integral lube oil cool
Oil filter, filler and dipstick
Oil drain lines and valve
Fumes disposal
Mounting System
Rails - engine/generator/radiator mounting
Anti-vibration mounts (shipped loose)
Rubber anti-vibration mounts (shipped loose)
Starting System
24 Volt electric starting motor
45 Amp charging alternator
Battery and battery rack w/cables
Battery disconnect switch
Optional Equipment
Control System
Air Inlet System
Single element filter
Dual element air cleaner
Cooling System
Standard ambient radiators
Standard ambient ATAAC radiators
Optional installed radiators
Optional installed ATAAC radiators
Water level switch gauges
Coolant
Crankcase System
No explosion relief valves
Explosion relief valves
Ventilation system
Exhaust System
Elbows
Flange and exhaust expanders
Flanges
Flexible fittings
Y-Adapters
Mufflers
Exhaust offset
Tier 4 clean emissions module
Tier 4 dosing cabinet
Tier 4 clean emission MOD Kits
Clean emission parts
Fuel System
Primary Fuel Filter
Fuel Priming Pumps (Tier 4) - Manual or Electric
General
US aid emblem
Special paint (Colors other than Caterpillar yellow or high performance paints)
Generators and Attachments
Low / Medium voltage: 380, 440, 480, 600 volts, 3 phase 1800 rpm. RW, IE, No. of Leads = 6, Pitch = .6667: 1600 Frame
Low / Medium voltage: 380, 416, 440, 480, 600, 2400, 4160 Volts, 3 Phase 1800 RPM, FW, PM, No. of Leads = 6, Pitch = .6667: 1600, 1800 Frame
High voltage: 6300, 6600, 6900 volts, 3 phase 1800 rpm, FW, PM, No. of Leads = 6, Pitch = .6667: 2700, 3000 Frame
High voltage: 12470, 13200, 13800 volts, 3 phase 1800 rpm,FW, PM, No. of Leads = 6, Pitch = .6667: 2700, 3000 Frame
Space heater kits
Generator conversion
Thermostate for space heater
Alternator air cleaner
Differential current transformers (DCT)
Differntial current transformers (DCT) 8.7 kV and 15 kV classes
Instrumentation
Pyrometer and thermocouples
Lubrication System
Lube oil in standard sump
Oil level regulator
Prelube pumps
Mounting System
Puck style low efficiency isolators
Spring type vibration isolators
IBC vibration isolators
Power Connections
Ground cables between generator and terminal box
Neutral ground connections
Center post busbar
Right side power connections
Left side power connections
Rear power connections
2700 Frame, four lead, four terminal
Low voltage circuit breakers
Special Tests / Reports
Canadian Standards Association certification
IBC certification
OSHPD certification
PGS test report @ 1.0 power factor
PGS test report @ 0.8 power factor
Standard engine test charge
generator test report
Fuel consumption test
Generator set fuel consumption test
Torsional vibration analysis reports
Starting and Charging
Engine barring device
24 Volt battery set - Dry
10, 20, 35 and 50 amp battery chargers
Electric starting motors
Air starting motors
Starter cover
Air pressure regulator
Jacket water heaters
Extended Service Coverage
Platinum, Gold and Silver coverage
listofrelationships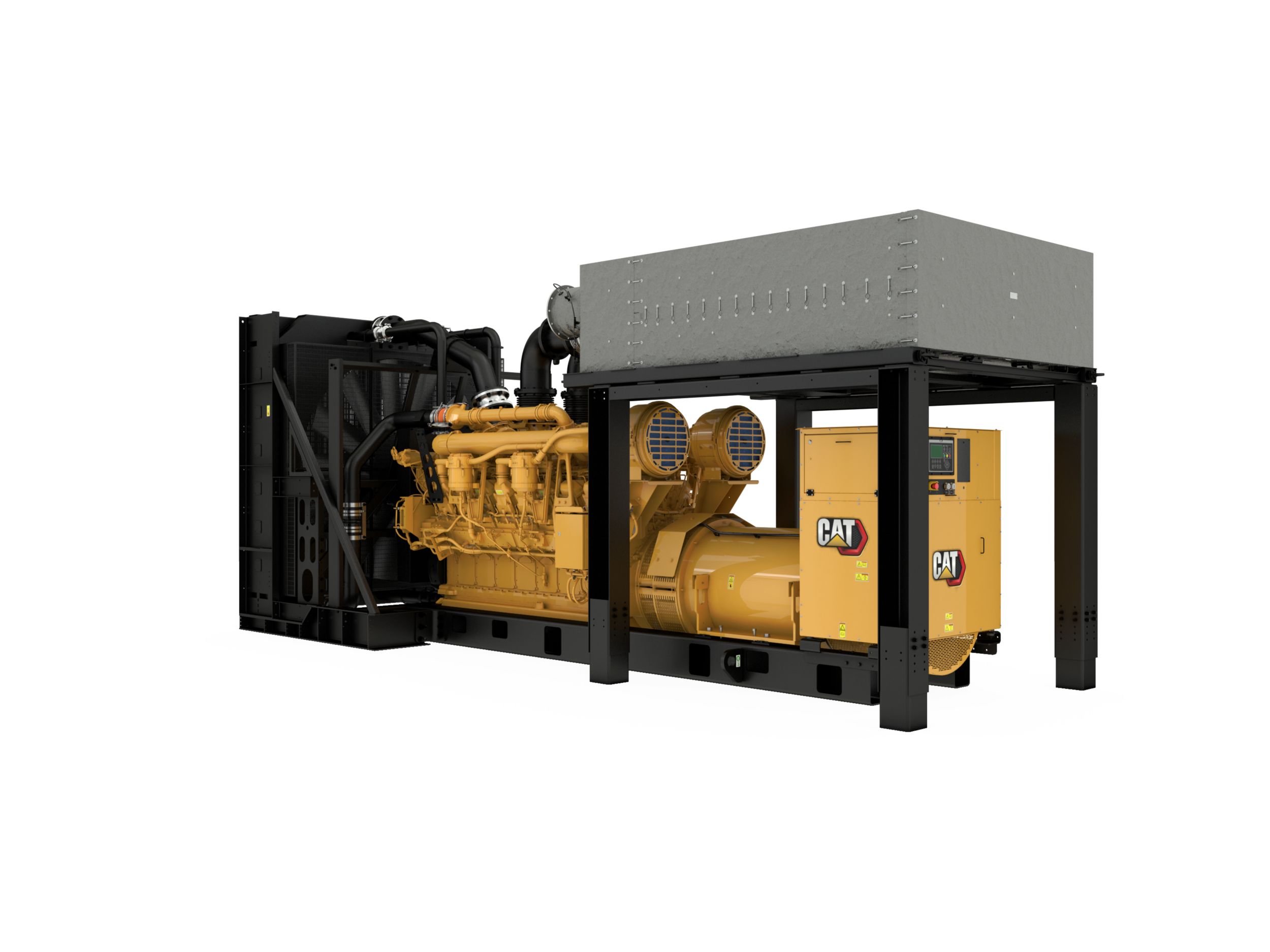 Other Models in this Category
Select Generator Type