With a robust, rental-ready construction, the XQ35 is designed to be easily transported around project sites safely and efficiently. A smaller footprint saves space and provides installation versatility on worksites, while a galvanized enclosure is resilient to potentially harsh environments.
Generator Set
Rating Prime
27 ekW (35 kVA)
Frequency
60 Hz
Voltage
120 - 600V
Rating Standby
30 ekW (38 kVA)
Engine
Engine
C2.2T
Fuel
Diesel
Dimensions
Height - Without Trailer
63.7 in
Length - Without Trailer
91.3 in
Width - Without Trailer
41.4 in
Weight with Lube Oil and Coolant, Without Trailer
2215 lb
Fuel Consumption Prime
100% Load 60Hz Prime
2.3 gal/hr
75% Load 60Hz Prime
1.8 gal/hr
50% Load 60Hz Prime
1.2 gal/hr
Fuel Consumption Standby
100% Load 60Hz Standby
2.6 gal/hr
75% Load 60Hz Standby
2 gal/hr
50% Load 60Hz Standby
1.3 gal/hr
Noise rating (with enclosure)
Sound Power @ 7 meters (23 feet) @ All Ratings
63 dB(A)
Robust, Durable Product With A Range Of Rental Ready Features To Meet Job Requirements And Applications.
Meets U.S. Epa Tier 4 Final Emission Standards And Carb Certified For Non-Road Mobile Applications At All 60 Hz Ratings
Industry Proven Reliability
Easy To Use Digital Controls
Integrated Voltage Regular For Fast Response In Demanding Applications
Improved Operator Comfort
Remote Monitoring For Fleet Management And Asset Tracking
Supported By An Industry Leading Global Dealer Network
Reducing Operating Costs And Producing Less Waste
Lifting Frame, 4 Point Lift And Trailers
Synchronising Controls.
extended Service Interval Kits
600v Generator
Standard Equipment
CAT C2.2T Diesel Engine
Heavy-duty.
After treatment.
Generator
Control Panel
Digital EMCP4.2B set mounted controller.
Cat Connect remote monitoring
Provides package monitoring and management.
Cooling System
Package mounted radiator with vertical air discharge.
Filled from factory.
Charging / Starting System
12V heavy duty starting motor and charging alternator c/w battery isolator.
Fuel System
24hr dual wall fuel tank with 3 way directional valve for external supply.
Air Filter
Cyclonic/paper with dust cup and service indicator.
Distribution
Single, robust enclosure for controls and distribution c/w 4 pole circuit breaker and safety cut off.
Structure
Heavy Duty steel base frame with integral fuel tank.
Lifting frame and 4 point lift.
Base frame is wider than enclosure to protect generator set during transportation.
Enclosure
Sound attenuating, galvanised steel enclosure with exceptional noise reduction performance.
Exhaust
Integrated spark arresting silencer.
Lube Oil
On engine primary and secondary oil filters. Filled from factory.
General
Factory tested and inspected.
listofrelationships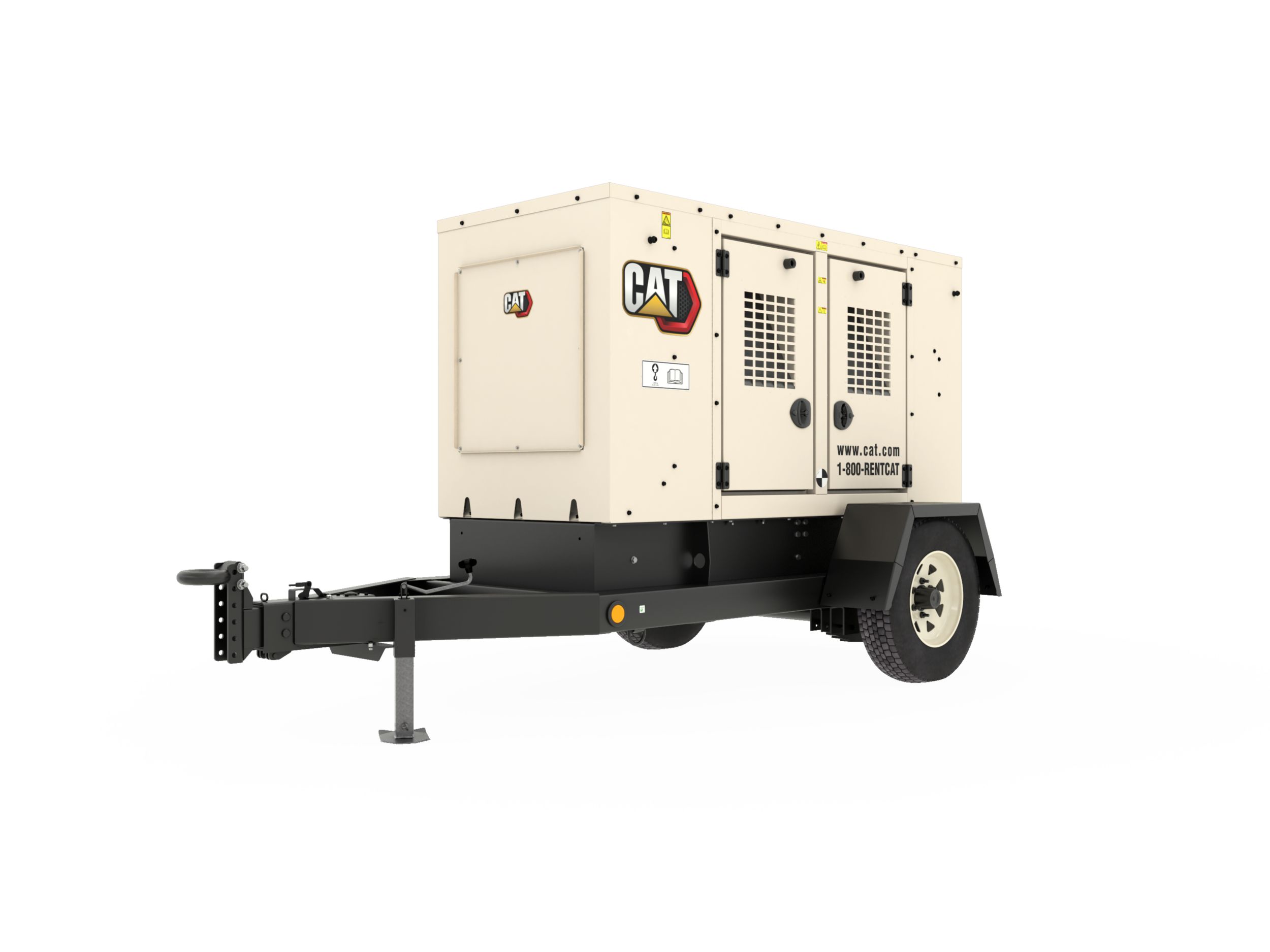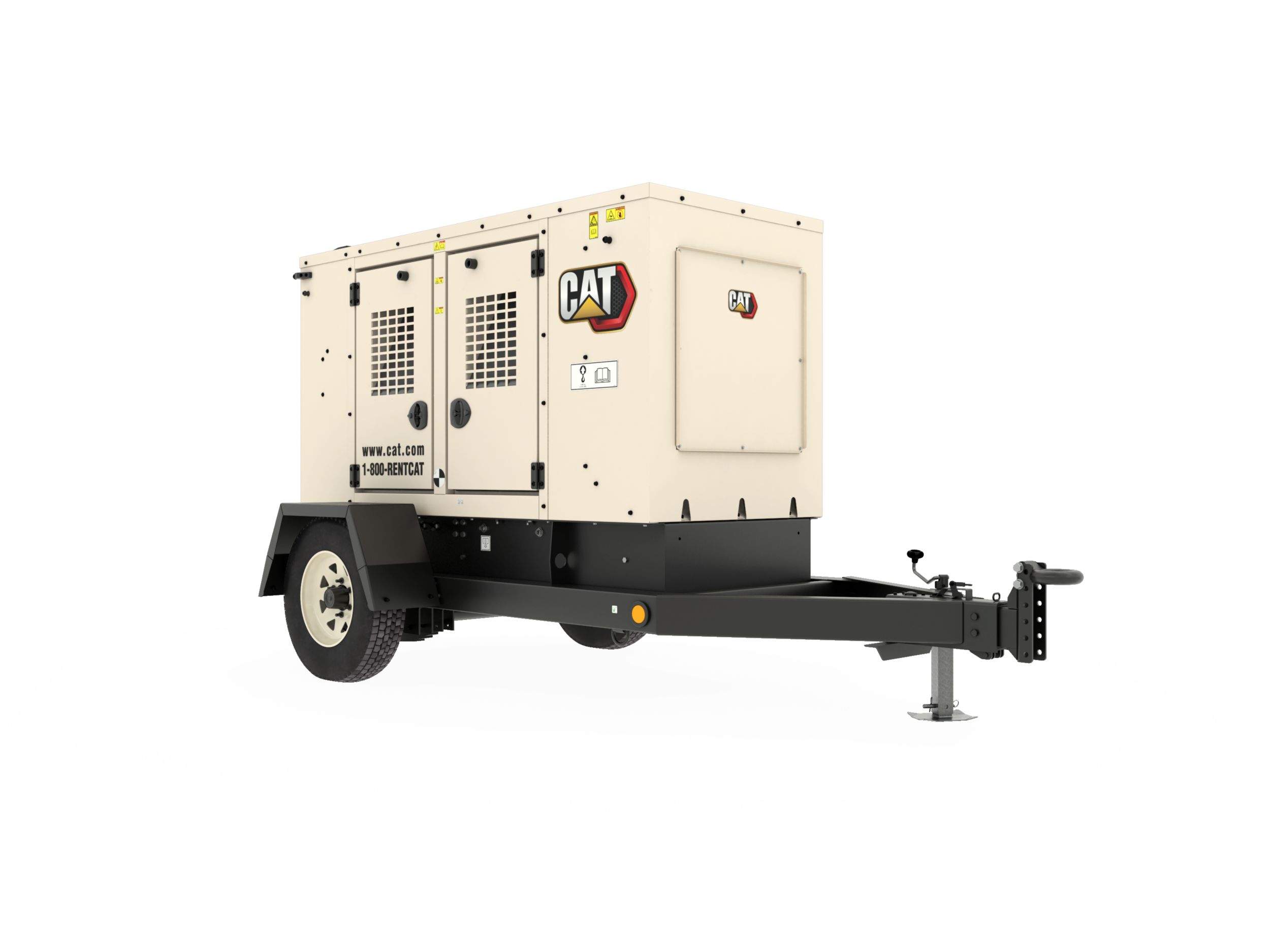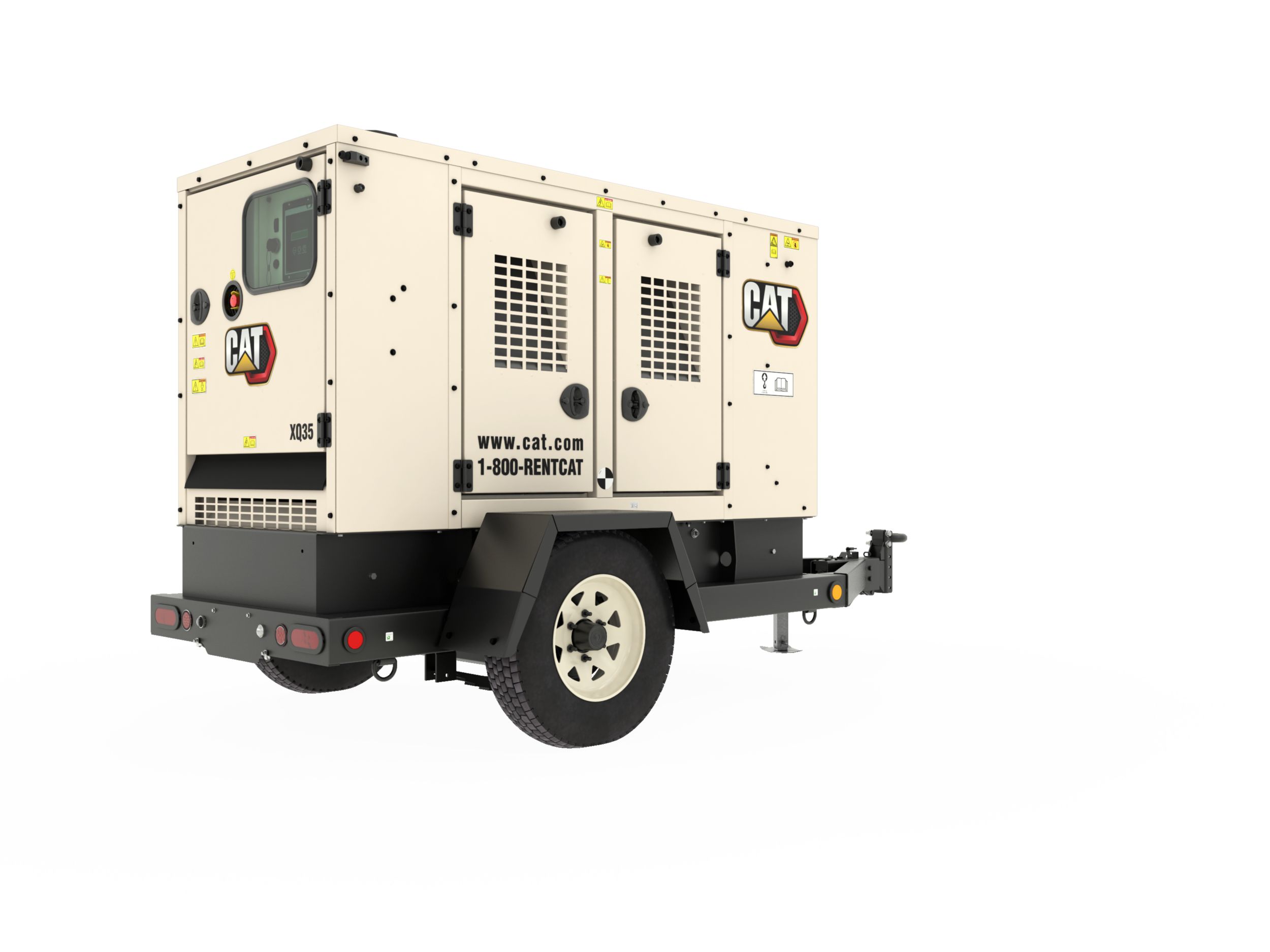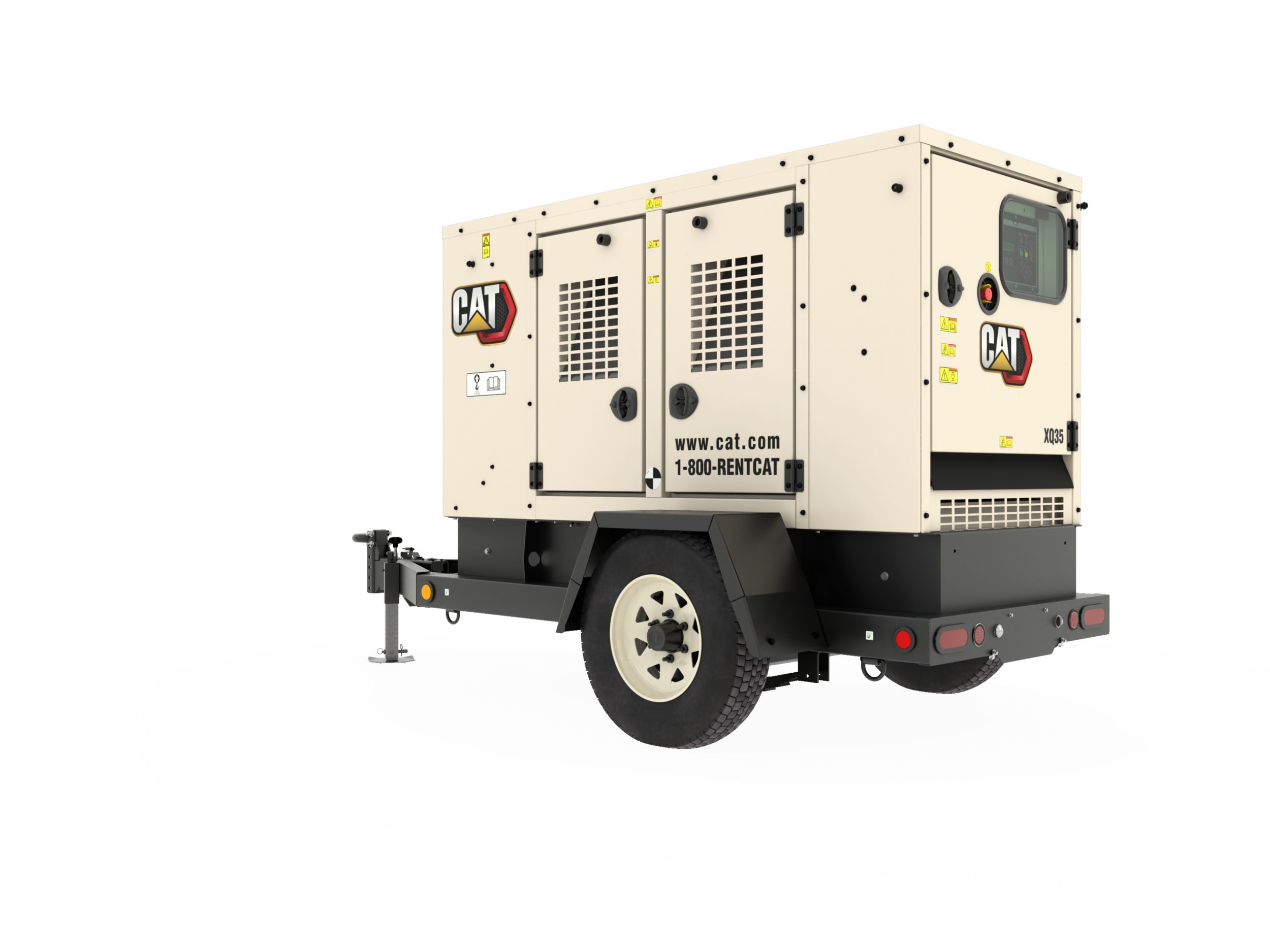 Other Models in this Category
Select Generator Type