New | G3512E Gas Generator Set
From natural gas-fueled combined heat and power (CHP) systems and emergency power for facilities, to renewable biogas energy to support the local grid, or electricity generated from coal mine gases, Caterpillar has a wide range of reliable gas power solutions.
Generator Set Specifications
Maximum Continuous Rating
1200 ekW
Fuel Type
Natural Gas
Maximum Electrical Efficiency
42.30%
Maximum Standby Rating
-
Frequency
50 Hz
Speed
1500 rpm
Engine Specifications
Bore
6.7 in
Aspiration
TA
Engine Model
G3512E
Stroke
7.5 in
Displacement
3158 in³
Generator Set Dimensions
Length
181 in
Width
65 in
Height
89 in
Dry Weight - Genset
27475 lb
robust High Speed Block Design Provides Prolonged Life And Lower Owning Operationg Costs
designed For Maximum Performance On Low Pressure Pipeline Natural Gas
simple Open Chamber Combustion System For Reliability And Fuel Flexibility
leading Edge Technology In Ignition System And Air/Fuel Ratio Control For Lower Emission And Engine Efficiency
one Electronic Control Module Handles All Engine Functions: Ignition, Governing, Air/Fuel Ratio Control And Engine Protection
designed To Match Performance And Output Characteristics Of Caterpillar Gas Engines
industry Leading Mechanical And Electrical Design
high Efficiency
user-Friendly Interface And Navigation
scalable System To Meet A Wide Range Of Installation Requirement
expansion Modules And Site-Specific Programming For Specific Customer Requirements
simple User Friendly Interface And Navigation
digital Monitoring, Metering And Protection Setting
fully-Featured Power Metering And Protective Relaying
remote Control And Monitor Capability Options
Cooling System
meets Most Worldwide Emissions Requirements Down To 0.5 G/Bhp-Hr Nox Level Without Aftertreatment
field Proven In A Wide Range Of Applications Worldwide
fully Prototype Tested
certified Torsional Vibration Analysis Available
wide Range Of Bolt-On System Expansion Attachments
factory Designed And Tested
flexible Packaging Options For Easy And Cost Effective Installation
cat Dealers Have Over 1,800 Dealer Branch Stores Operating In 200 Countries
your Local Cat Dealer Provides Extensive Post-Sale Support, Including Maintenance And Repair Agreements
Standard Equipment
Air Inlet
Two-element single-stage air cleaner with enclosure and service indicator
Control Panel
Cooling
Jacket water and SCAC engine-driven pumps
Jacket water and SCAC thermostats
Exhaust
Dry exhaust manifolds, insulated and shielded
Individual exhaust port and turbocharger outlet wired to integrated temperature sensing module (ITSM) with GCEM providing alarms and shutdowns
Cat-flanged face outlet on turbocharger
Fuel System
Engine-installed electronic control valve
24V DC energized-to-run (ETR) gas shutoff valve
Gas pressure regulator
Fuel system
Electronic fuel metering valve
Throttle plate, 24V DC actuator, controlled by GECM
Fuel system is sized for 31.5 to 47.2 MJ/NM3 dry pipeline natural gas with pressure of 10.2 to 34.5KPa to the engine fuel control valve
General
Paint- Caterpillar Yellow except rails are gloss black
Parts book
Crankshaft vibration damper and guard
Operation and maintenance manuals
RH Service
Generator
SR4B
Permanent Magnet Excitiation
Caterpillar's Digital Voltage Regulator (CDVR) including reactive droop capability, 3-phase voltage sensing, KVAR/PF modes, RFI suppression, and a min/max exciter
Anti-condensation space heater
Winding temperature detectors
NEMA Class H insulation
Governing System
Ignition System
Electronic Ignition System (controlled by GECM)
Individual Cylinder Detonation Sensitive Timing (DST)
Starting/Charging
Optional Equipment
Air Inlet
Mounting brackets and piping
Air cleaner with precleaner
Circuit Breakers
Frame mounting
Right, left, rear mounted
3-pole (IEC 947-2 rated)
100% rated, 3-pole (UL/CSA/IEC) 5th Digit Rating
S LSI, G LSIG, P LSIG-P, 4th Digit Type
1200A, 3 Pole, UL-100% Rated P-Frame Circuit Breakers
1600A, 2000A 3 Pole, UL-100% Rated R-Frame Circuit Breakers
2000A 3 Pole, UL-100% Rated Masterpact Circuit Breakers
Cooling
Remote radiator for JW and SCAC circuits, level switch included but not wired
Coolant level drain line with valves, fan with guard
Inlet/Outlet connections
Control Panel
Local alarm module
Remote annunciator
Local PC monitoring
Remote PC monitoring
Engine failure relay
Exhaust
305 mm (12 in.) Flange
250mm-329mm Flange Expander
Flexible fittings
Fuel System
Remote mounted gas train, sized for 31.5 MJ/Nm3 (800 btu/cu ft) dry pipeline natural gas with inlet pressure range of 19.2 to 48.3 kPa (2.78 to 7 psi).
General
US AID emblem
Special paint order
Tool set
Digital diagnostic tool
Generator
Cable access box
Bearing temperature detectors
Generator air filter
European bus bars
Starting/Charging
24V starting motors
Battery with cables and rack (shipped loose)
Jacket water heater
45A, 24V charging alternator (requires engine driven pumps)
20A, 24VDC battery charger
listofrelationships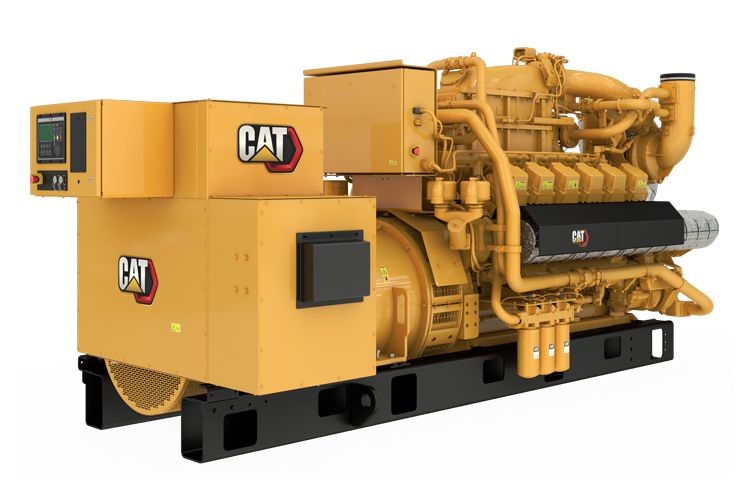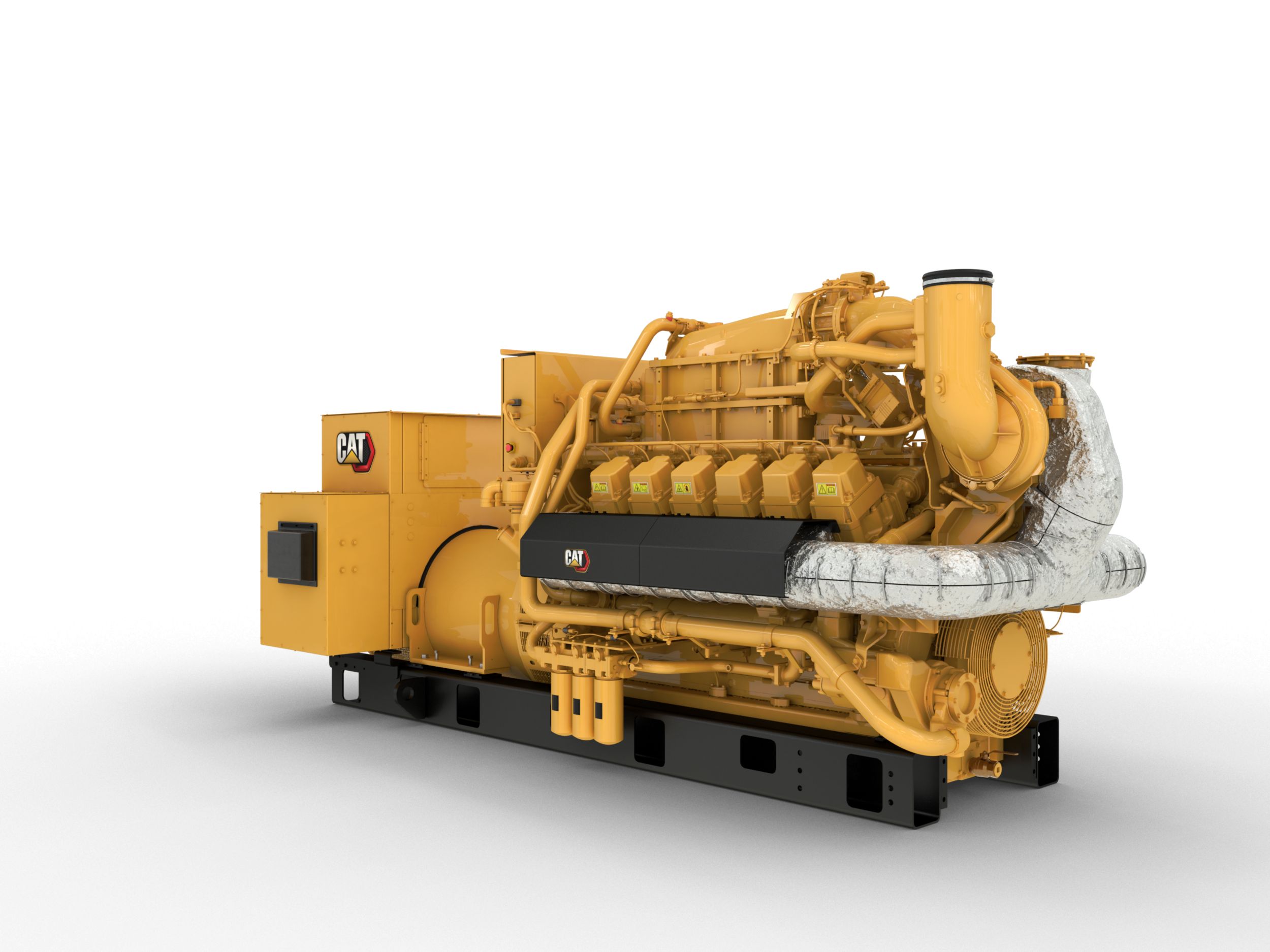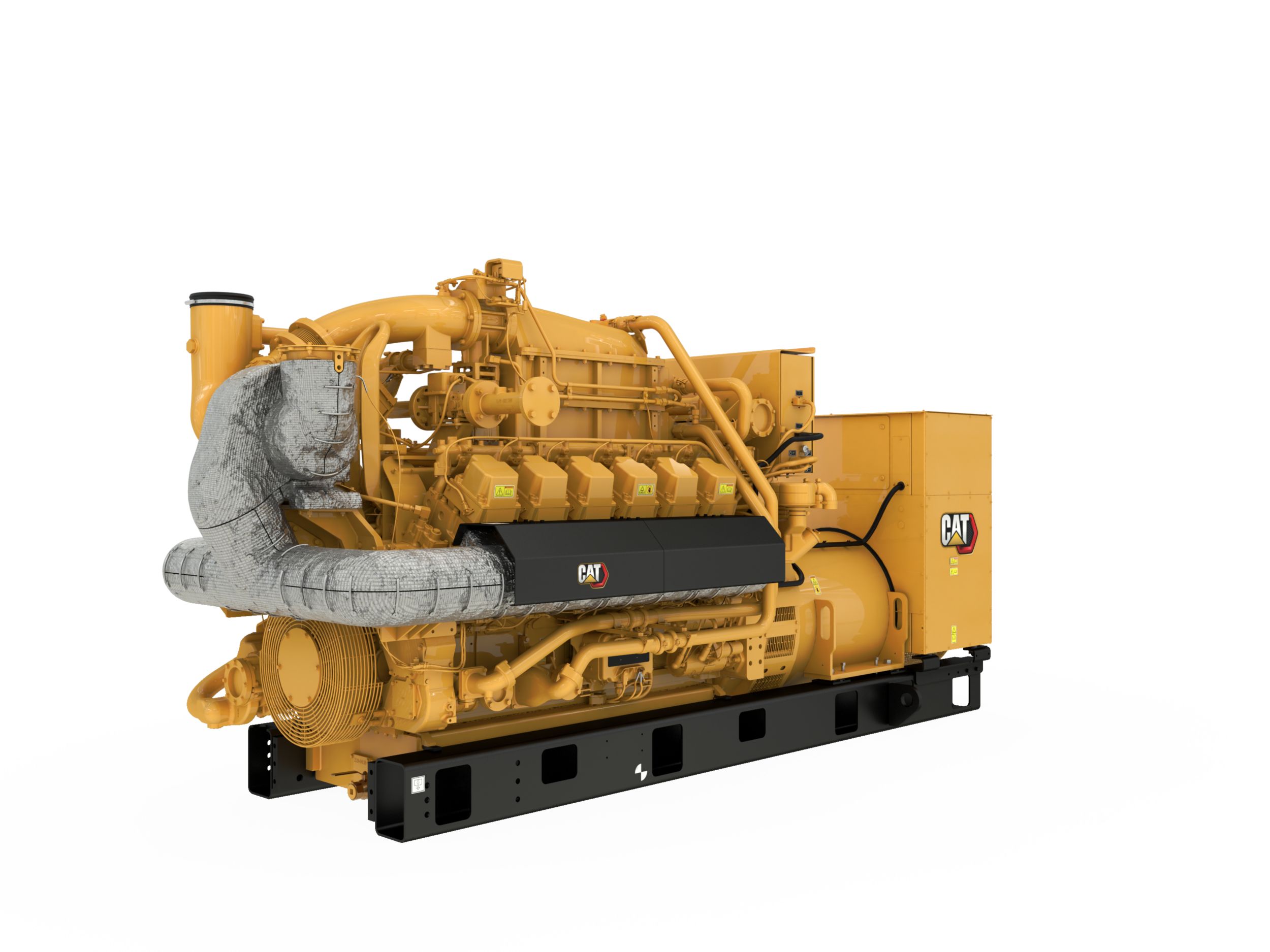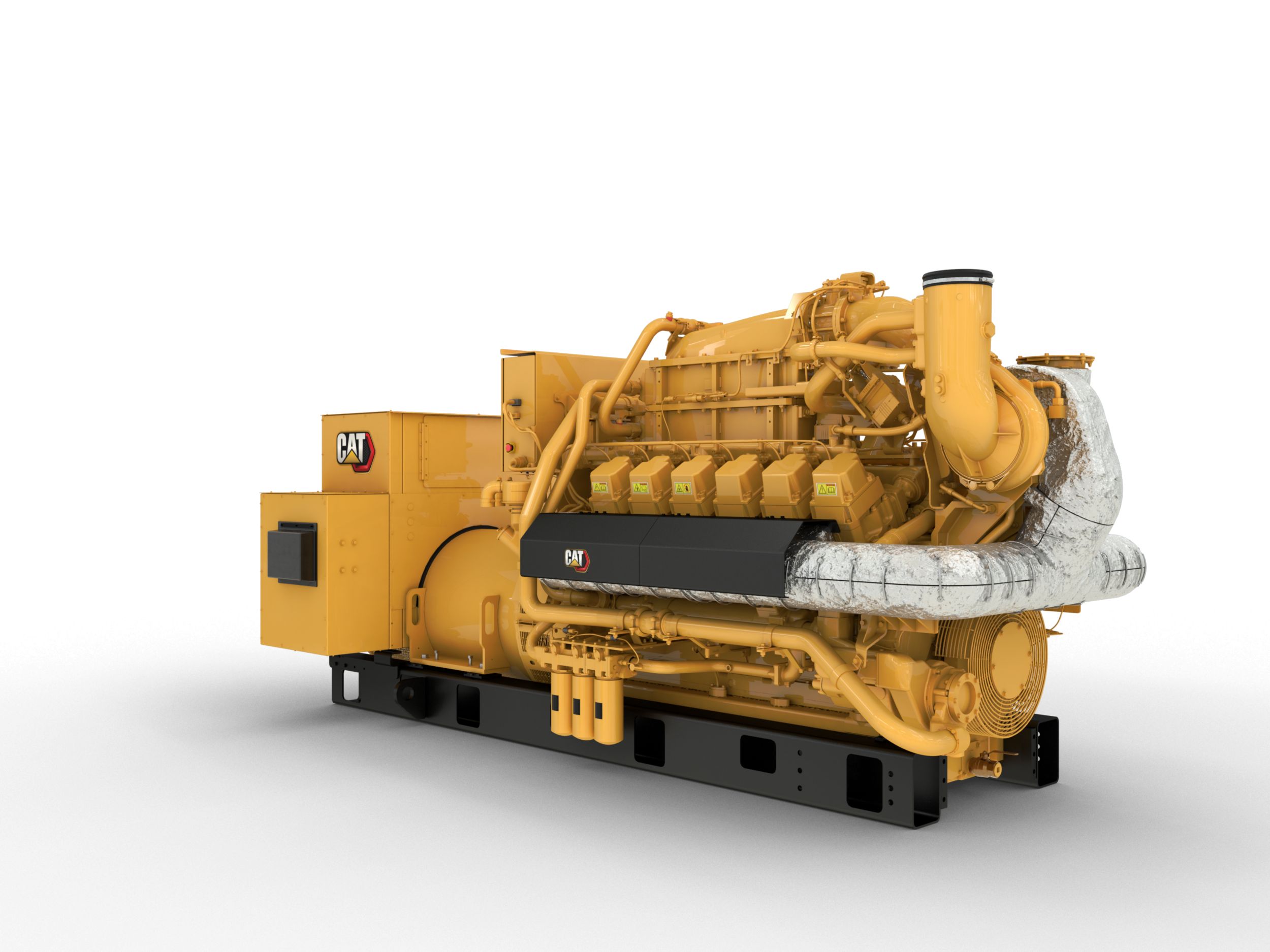 Other Models in this Category
Select Generator Type