12 m³ (15.7 yd³) - 463-7085
12m³ (15.7yd³) Heavy Rock and Iron Ore bucket for the 6030 Hydraulic Mining Shovel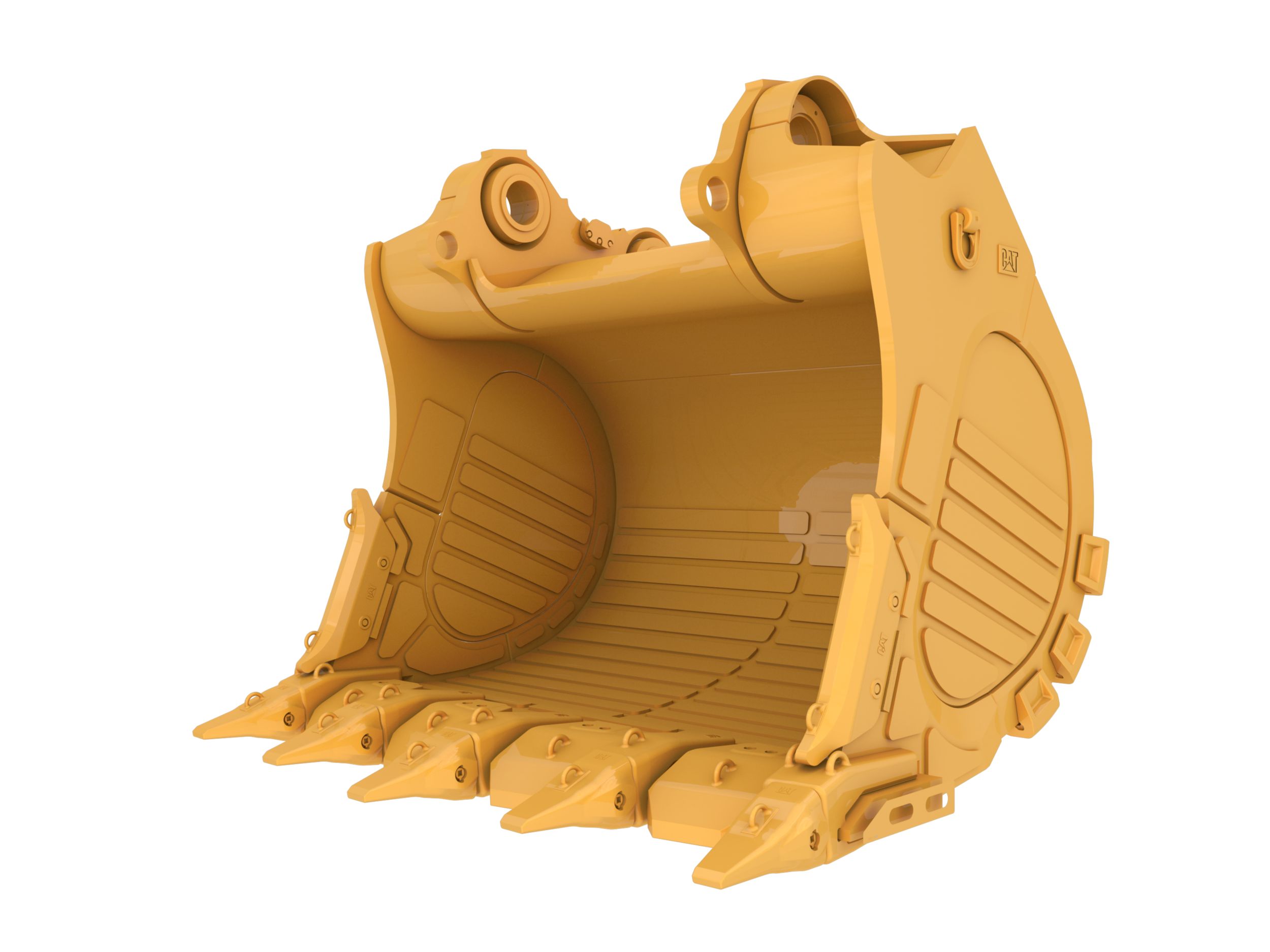 DESCRIPTION
Cat Heavy Rock and Ore buckets are designed for use in high-density materials and extremely aggressive applications, such as loading ore or poorly blasted rock. Cat Heavy Rock and Ore buckets come equipped with either an extreme duty or heavy duty wear package that includes increased wear plate thickness, heavy duty heel shrouds, and additional protection for the hinge casting and lip. Wear packages are also optimized for either high impact or high abrasion, depending upon the application.
Specs
Long Name:
12m³ (15.7yd³) Heavy Rock and Iron Ore bucket for the 6030 Hydraulic Mining Shovel
Name:
12 m³ (15.7 yd³) - 463-7085
Material Density
4382 lb/yd³ / 2.6 t/m³
Wear Package
Extreme Duty - Abrasion
Ground Engaging Tool (GET) System
Cat C85
Capacity
15.7 yd³ / 12 m³
Weight
15635 lb / 34469 kg
Outer Width
138.6 in / 3520 mm
Inner Width
118.1 in / 3000 mm
SEE HOW 12 m³ (15.7 yd³) – 463-7085 COMPARES AGAINST FREQUENTLY COMPARED PRODUCTS.
Iron Ore Bucket
12 m³ (15.7 yd³) – 463-7085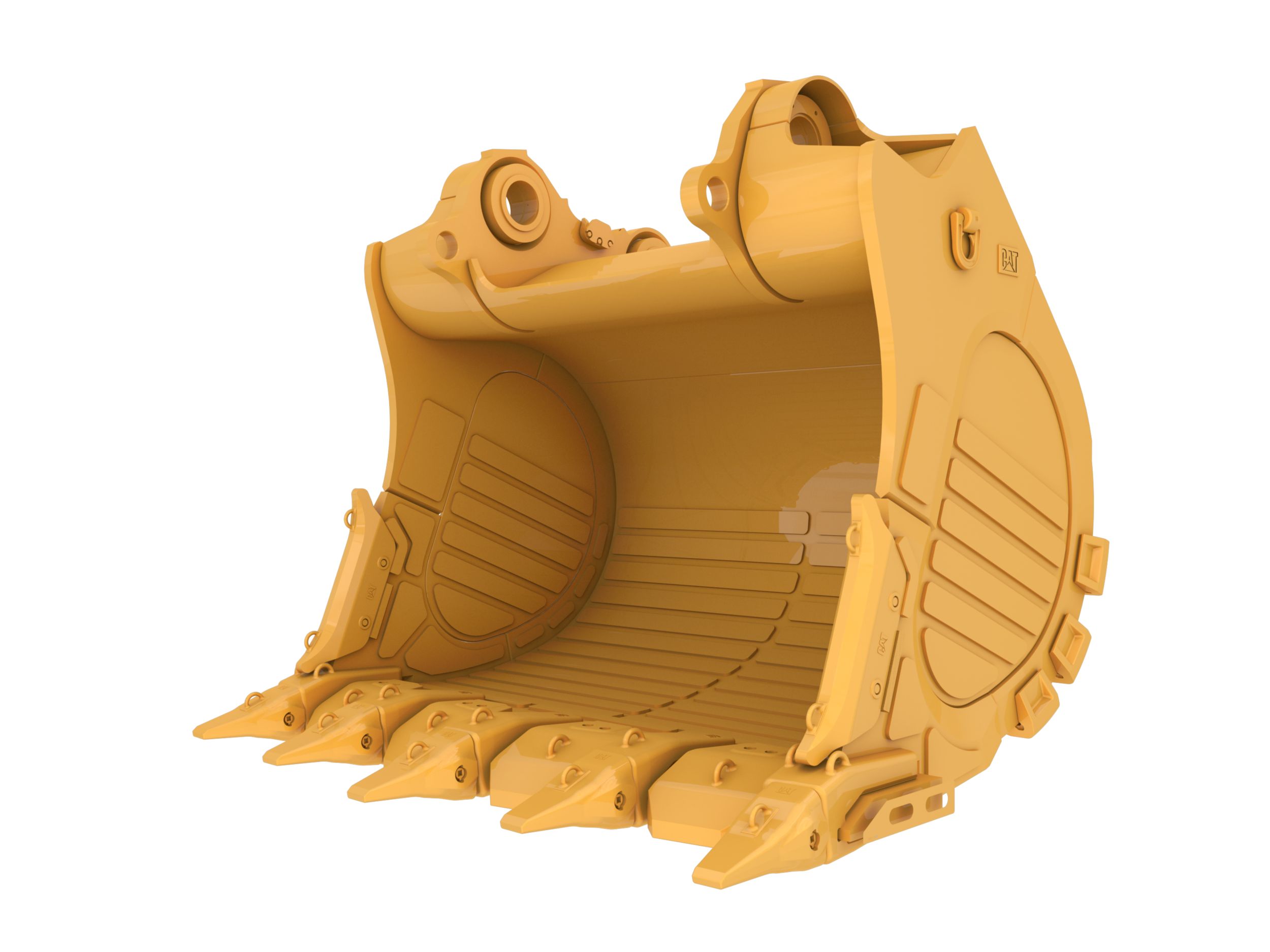 Brand

Caterpillar

Status

Current

Material Density

4382 lb/yd³ / 2.6 t/m³

Wear Package

Extreme Duty - Abrasion

Ground Engaging Tool (GET) System

Cat C85

Machine Model

6030

Capacity

15.7 yd³ / 12 m³

Weight

15635 lb / 34469 kg

Outer Width

138.6 in / 3520 mm

Inner Width

118.1 in / 3000 mm
Iron Ore Bucket
15 m³ (19.6 yd³) – 590-9630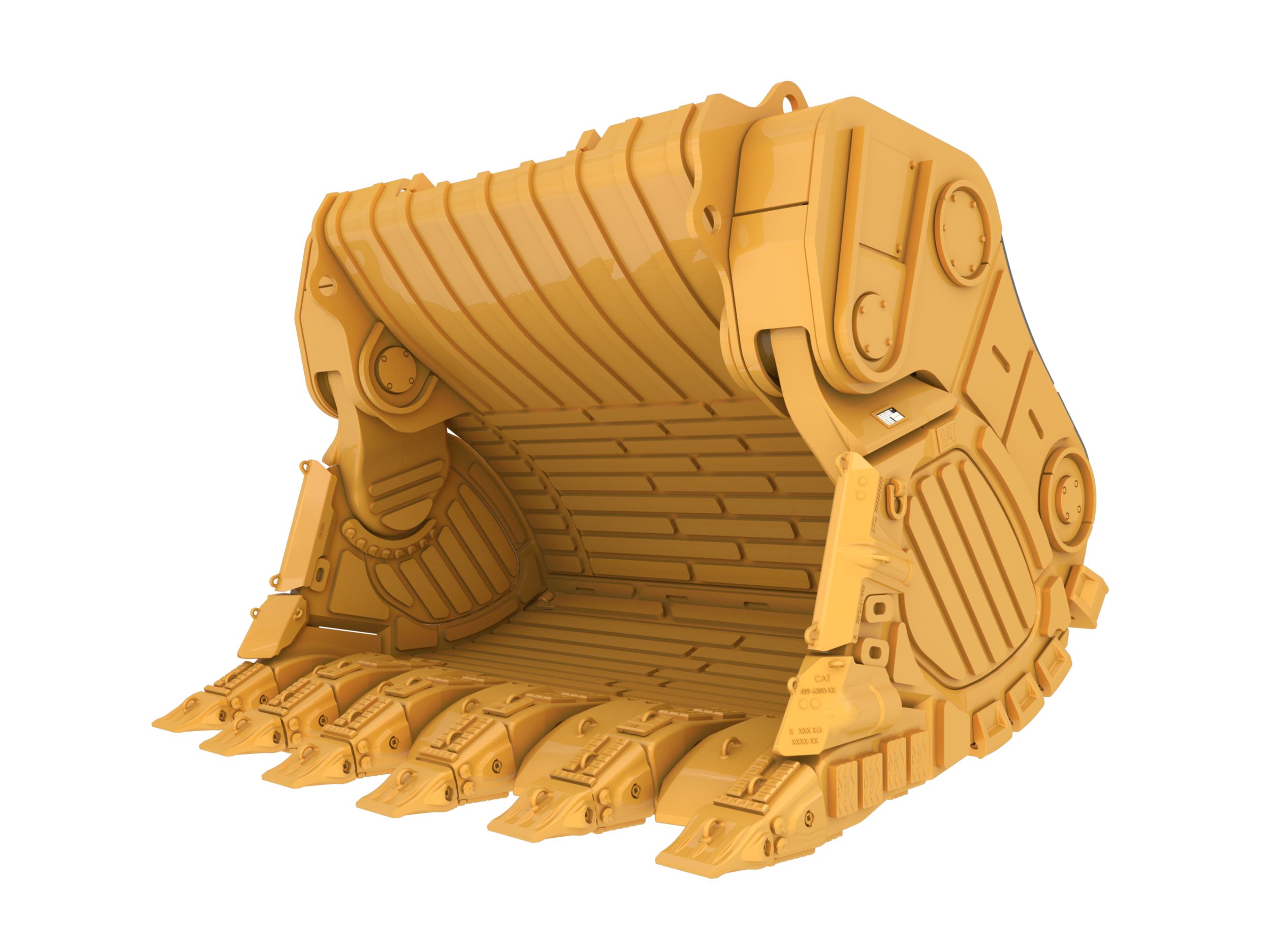 Brand

Caterpillar

Status

Current

Material Density

4382 lb/yd³ / 2.6 t/m³

Wear Package

Extreme Duty - Impact

Ground Engaging Tool (GET) System

Cat C110

Machine Model

6040

Capacity

20 yd³ / 15 m³

Weight

78376 lb / 35551 kg

Outer Width

167.7 in / 4258 mm

Inner Width

151.2 in / 3840 mm
Iron Ore Bucket
12 m³ (15.7 yd³) – 466-0278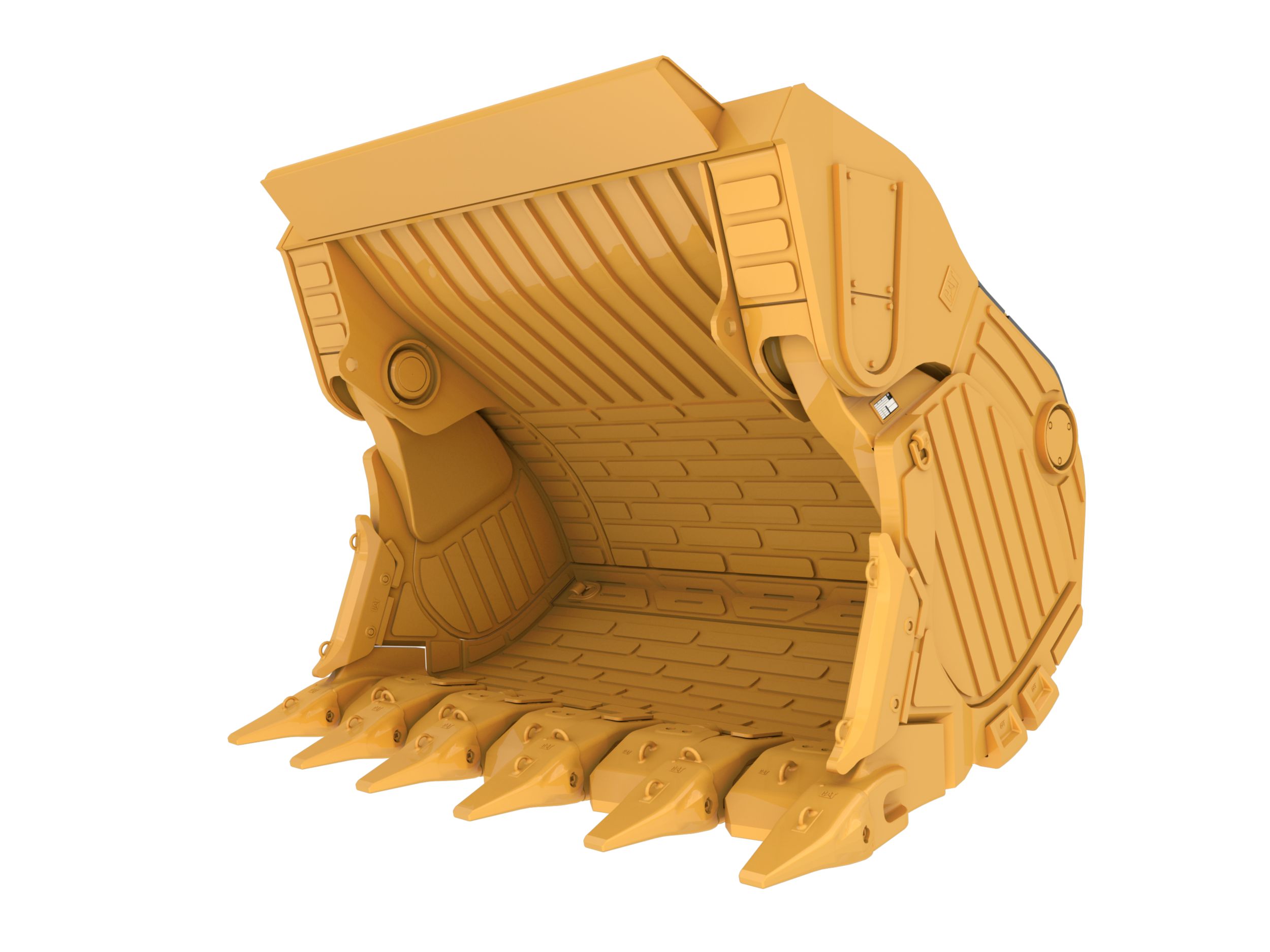 Brand

Caterpillar

Status

Current

Material Density

4382 lb/yd³ / 2.6 t/m³

Wear Package

Heavy Duty - Abrasion

Ground Engaging Tool (GET) System

Cat C95

Machine Model

6030

Capacity

15.7 yd³ / 12 m³

Weight

57025 lb / 25866 kg

Outer Width

154.8 in / 3931 mm

Inner Width

135 in / 3430 mm