Meeting All of Your Needs Head On
Come Experience The Hawthorne Difference
Purchasing a new piece of construction equipment is a big decision. Making the right choice will affect your business for years to come. Hawthorne Cat is your Cat dealer wherever you work throughout San Diego, Hawaiian Islands, Guam, Saipan, and American Samoa. Since 1956, Hawthorne Cat has served various industries including general and heavy construction, quarry and aggregate, landscaping, marine, paving, waste management, backup power and power generation. Like our products, the list of support services we offer is continually being improved, expanded and redesigned around our commitment to customer satisfaction. You can count on Hawthorne Cat to be there to help you get the answers you need when you need them. Call us for all your equipment needs to keep your business running.
WHAT HAWTHORNE CAT OFFERS
New equipment
Used and rental equipment
Service
Genuine Cat parts
Online resources
Cat attachments
And much more!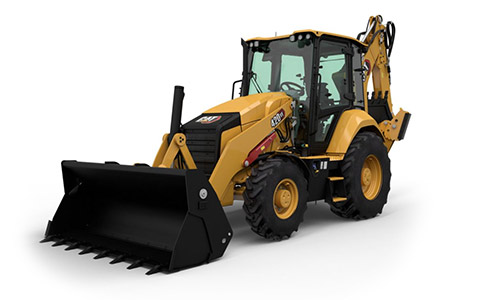 BEST NEW CONSTRUCTION EQUIPMENT AND CAT ATTACHMENTS
With over 300 models in 35 product categories, Hawthorne Cat offers the best selection of high quality Cat machinery and attachments available. Cat equipment sets the standard for exceptional quality, long-term reliability and outstanding durability. No other manufacturer can match Caterpillar's 95 years of leadership in innovation and technology. Whatever your construction equipment needs, Cat machines are built to retain their value come trade-in or trade-up time.
BEST SERVICE AND PRODUCT SUPPORT
The Hawthorne Cat Difference doesn't end with the sale. Our product support and service teams partner with you to maximize the uptime of your fleet with Cat® Equipment Management Services. Every new Cat machine features Product Link® hardware and VisionLink® software to help you remotely monitor your construction equipment for events and diagnostic codes, idle time, fuel consumption, working hours, and more. Working together, we can help you improve the efficiency of your jobsite through real-time fleet management. If you are interested in learning more about our heavy equipment services and maintenance programs, contact one of our Cat dealers in San Diego, Hawaii, or the Pacific Region today!
THE BEST OF ALL WORLDS
By combining exceptional personalized customer service with the best selection of industry-leading products available, you can see why Hawthorne Cat is the right choice for your construction equipment needs. From power systems to marine equipment and more, we can help you with all of your construction site and job site needs.Since our mission is to see to your every need, you can trust us to take care of you from beginning to end. Contact one of our Cat dealers in San Diego, the Hawaiian Islands, or the Pacific Region today!
Hawthorne Cat is now the exclusive distributor of Kalmar lift trucks in San Diego, the Hawaiian Islands, and the Pacific Region.
Select from various models that fit the needs for your application, with weight capacities ranging from 11,000 pounds to 72,000 pounds or electric and diesel-powered models.