Providing You Superb Power Solutions
Rental Power | When and Where You Need It
Any size or shape. In any regulatory environment. When you need power, Caterpillar is equal to the challenge. Our rental generators are used in a variety of applications.
Designed for easy transporting and fast installation, Hawthorne Power Systems offers a wide range of power systems solutions to keep your business up and running no matter the circumstances. From 20 to 2,000 kW, our rental power delivers clean, reliable, fuel-efficient generator sets whenever and wherever you need them. Our power solutions experts will help you get the right solution for your power needs. Whether you need a diesel generator, a marine power engine, an air compressor rental, or more, there's no limit to our offerings and our capabilities. Our team will keep your operation running smooth with reliable power. Contact one of our Cat dealers in San Diego, Hawaii, Guam, American Samoa, and Saipan today.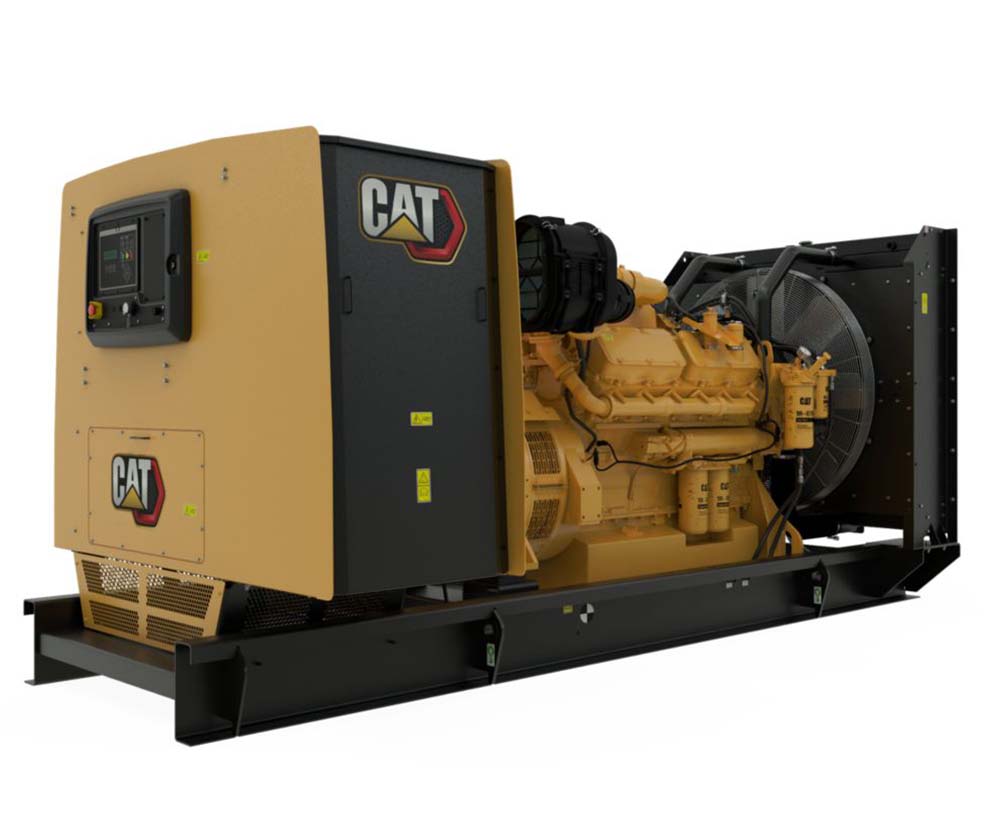 THE HAWTHORNE CAT DIFFERENCE
Our full range of power systems solutions include backup power, temperature control, dehumidification equipment, and compressed air solutions to meet the specifications of your site, combined with the expertise to make sure it meets your job requirements. Hawthorne Power Systems technical experts are always available to provide support, training, and maintenance for all your power solutions equipment.
Whether you are looking for a generator, back-up power system, chiller or air compressor, Hawthorne Power Systems offers the best selection of equipment available. Each piece is thoroughly inspected and maintained by our certified Hawthorne Power Systems technicians to ensure your rental equipment is ready to go when you are. All service and maintenance are included with your rental power, giving you peace of mind. Learn more today.
Mobile Generator Sets
We offer reliable power solutions ranging from 20 to 2,000 ekW, so you get the right power when you need it. Rental generator sets have been designed for easy transportation and fast installation for any situation. Designed to work alone or in redundancy, they're guaranteed to meet your greatest power needs in the shortest amount of time.
ADVANTAGES OF RENTAL POWER
Access to newer technology.

As you know, technology offers continual improvement to all machines, including gensets. With our rental power solutions, you'll have the newest and the best power generation equipment.

No maintenance or service.

If something breaks, we fix it. It's as simple as that.
Try before you buy. Can't decide if a natural gas or a diesel generator is for you? Rent one, and decide for yourself!
CHECK OUT HAWTHORNE CAT'S POWER SYSTEMS TODAY
Rental power systems are perfect for your short-term needs. Whether you have a construction job that you need to work nights or you need to fill seasonal demand, we can help. Our expert customer service associates can ensure you have the right power system solution that is reliable, safe, easy to operate, and will get the job done. Partner with one of our Cat dealers in San Diego, Hawaii, Guam, American Samoa, and Saipan today.
Contact Hawthorne Power Systems Rental Representative for more information.
San Diego | 858.376.6881
Hawaii | 808.676.0277
Guam | 671.649.4257
Myver Hecita
Power Systems Rental & Sales Representative
671.649.4241 office
671.898.2740 mobile
[email protected]