SPECIAL OFFER | GET A LIMITED-TIME DISCOUNT ON CAT HOSE AND COUPLINGS
20% OFF OFFER UNTIL DECEMBER 31, 2023.
ALL MAKES. ALL MODELS.
We can supply the replacement hose assemblies you need right here in our shop. We offer a variety of hose types and coupling connections that meet or exceed all major industry standards. You can also bring in any competitor's hose assembly and we'll make a Cat assembly to match. That means less downtime and more productivity for every piece of equipment in your fleet.
Take a closer look at all the reasons you can count on Cat® hose and couplings for every machine in your fleet.
CAT HOSE AND COUPLINGS - DIFFERENT BY DESIGN
Caterpillar® is the only OEM that makes its own hose components and assemblies.
They are designed and tested as a system, not as individual components, and are manufactured to the highest quality and safety standards in the industry. Cat hose components deliver unrivaled performance on all kinds of mobile and fixed-plant equipment, regardless of brand, so you can depend on them across your fleet.
FOUR CONVENIENT SERVICE SOLUTIONS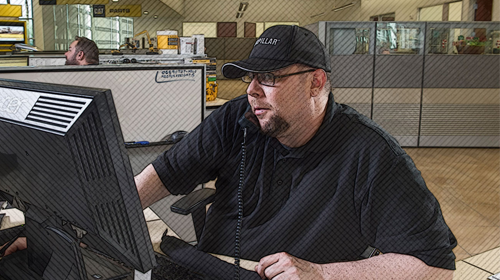 Our Hawthorne Cat parts counter are happy to answer questions and help you find the right parts and service information. Ordering hose assemblies is as easy as 1-2-3.
Step 1
Provide us with the Cat hose part number(s) you need, either in person or over the phone.
Step 2
Hawthorne will build an exact replacement hose using genuine Cat parts to original Caterpillar OEM specifications.
Step 3
Fast turnaround and quick delivery will get your equipment back up and running.