3516
Cat® 3516 Industrial Diesel Engine
DESCRIPTION
For your largest power needs in any environment, Cat® 3516 Industrial Diesel Engines offer the unsurpassed performance and durability your customers need to keep their industrial applications and operations running. They deliver high power output, proven reliability and excellent fuel efficiency. These engines maintain low operating costs to keep your customers profitable for years to come. Industries and applications powered by 3516 engines include Bore/Drill Rigs, Chippers/Grinders, Construction, Cranes, Dredgers, Forestry, General Industrial, Material Handling, Mining, Mobile Earthmoving Equipment, Pumps, Shovels/Draglines, Surface Hauling Equipment and Trenchers. These 3516 engines, with ratings: 1011-1492 bkW (1355-2000 bhp) @ 1200-1800 rpm, are non-certified. They are available for global non-regulated areas.The Cat® 3516 Industrial Diesel Engine is offered in ratings ranging from 1011-1492 bkW (1355-2000 bhp) @ 1200-1800 rpm. These ratings are non-certified and are available for global non-regulated areas. Industries and applications powered by 3516 engines include Bore/Drill Rigs, Chippers/Grinders, Construction, Cranes, Dredgers, Forestry, General Industrial, Material Handling, Mining, Mobile Earthmoving Equipment, Pumps, Shovels/Draglines, Surface Hauling Equipment and Trenchers.Industrial Power
Reliable, Quiet and Durable Power
World-class manufacturing capability and processes coupled with proven core engine designs assure reliability, quiet operation, and many hours of productive life.
Fuel Efficiency
Fuel consumption optimized to match operating cycles of a wide range of equipment and applications while maintaining low operating costs.
Quality
Every Cat engine is manufactured to stringent quality standards in order to assure customer satisfaction.
World-class Product Support Offered Through Global Cat Dealer Network
Scheduled maintenance, including SOSSM sample
Customer Support Agreements (CSA)
Caterpillar Extended Service Coverage (ESC)
Superior dealer service network
Extended dealer service network through the Cat Industrial Service Distributor (ISD) program
Specs
Long Name:
Cat® 3516 Industrial Diesel Engine
Maximum Power
2000 HP / 1492 kW
Maximum Torque
6189 lb-ft @ 1400 rpm / 8391 Nm @ 1400 rpm
Rated Speed
1200-1800 rpm
Minimum Power
1355 HP / 1011 kW
Engine Configuration
V-16, 4-Stroke-Cycle Diesel
Displacement
4210 in³ / 69 l
Aspiration
Turbocharged Aftercooled
Rotation from Flywheel End
Counterclockwise
Engine Dimensions - Approximate
Weight - Net Dry - Basic Operating Engine Without Optional Attachments
16499 lb / 7484 kg
SEE HOW 3516 COMPARES AGAINST FREQUENTLY COMPARED PRODUCTS.
Industrial Diesel Engines
3516
Brand

Caterpillar

Status

Current

Maximum Power

2000 HP / 1492 kW

Rated Speed

1200-1800 rpm

Minimum Power

1355 HP / 1011 kW

Emissions

Non-Certified

Engine Configuration

V-16, 4-Stroke-Cycle Diesel

Bore

6.7 in / 170 mm

Stroke

7.5 in / 190 mm

Displacement

4210 in³ / 69 l

Aspiration

Turbocharged Aftercooled

Rotation from Flywheel End

Counterclockwise

Aftertreatment

-

Length

133 in / 3366 mm

Width

67 in / 1704 mm

Height

68 in / 1720 mm

Weight - Net Dry - Basic Operating Engine Without Optional Attachments

16499 lb / 7484 kg
Industrial Diesel Engines
3512C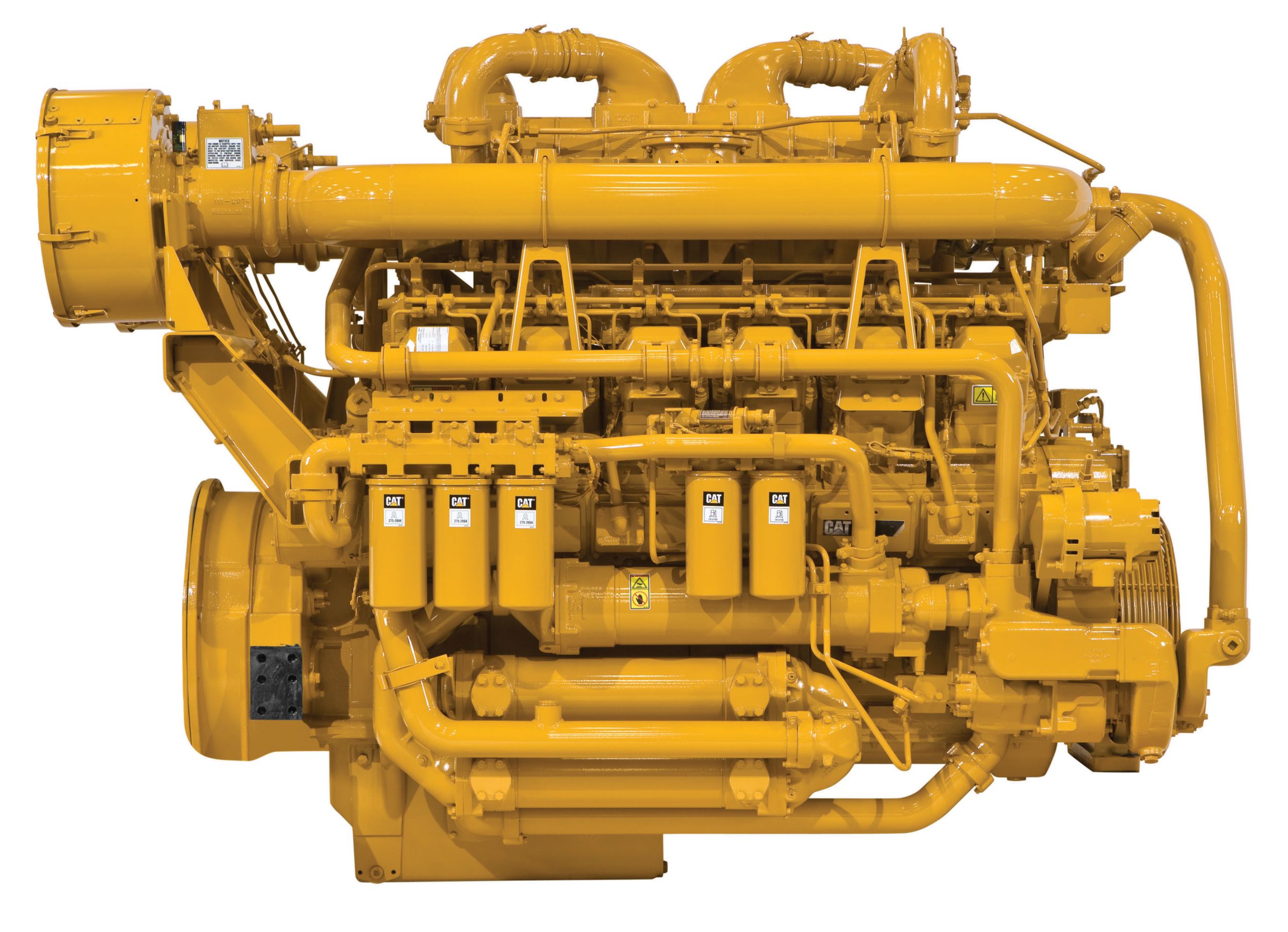 Brand

Caterpillar

Status

Current

Maximum Power

1500 HP / 1120 kW

Rated Speed

1800 rpm

Minimum Power

1500 HP / 1120 kW

Emissions

U.S. EPA Tier 2 Equivalent

Engine Configuration

V-12, 4-Stroke-Cycle Diesel

Bore

6.7 in / 170 mm

Stroke

7.5 in / 190 mm

Displacement

3158 in³ / 51.8 l

Aspiration

Turbocharged Aftercooled

Rotation from Flywheel End

Counterclockwise

Aftertreatment

-

Length

120.8 in / 3067 mm

Width

70.3 in / 1785 mm

Height

71.1 in / 1319 mm

Weight - Net Dry - Basic Operating Engine Without Optional Attachments

13400 lb / 6078 kg
Industrial Diesel Engines
3516B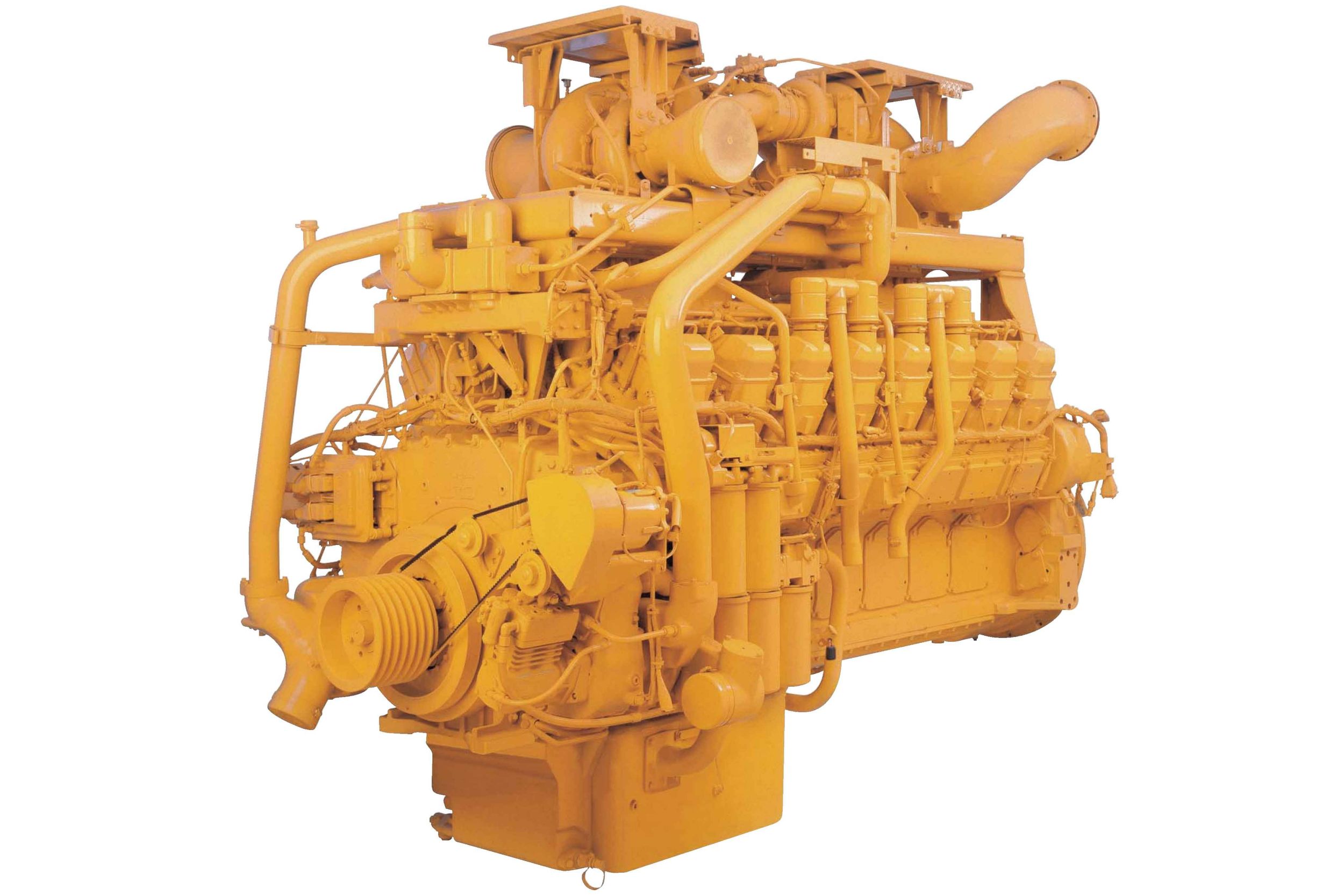 Brand

Caterpillar

Status

Current

Maximum Power

2200 HP / 1640 kW

Rated Speed

1800 rpm

Minimum Power

2000 HP / 1492 kW

Emissions

Non-Certified

Engine Configuration

V-16, 4-Stroke-Cycle Diesel

Bore

6.7 in / 170 mm

Stroke

7.5 in / 190 mm

Displacement

4210 in³ / 69 l

Aspiration

Turbocharged Aftercooled

Rotation from Flywheel End

Counterclockwise

Aftertreatment

-

Length

119 in / 3008 mm

Width

57 in / 1443 mm

Height

78 in / 1980 mm

Weight - Net Dry - Basic Operating Engine Without Optional Attachments

16500 lb / 7484 kg