C13 ACERT™ (Tier 4 Final)
C13 ACERT™ Tier 4 Final Engine
DESCRIPTION
Cat C13 ACERT engines are the ideal solution for your demanding operations in the oilfield. Decades of field operation and intense research and development allow Cat C13 ACERT engines to deliver excellent performance with low operating costs while meeting tight environmental requirements.This is an ideal engine for applications that require compliance with the highest emission standards in well service applications such as workover rigs, pump skids, acidizing units, cementing units, and hydraulic power units.Cat engines are backed by the worldwide network of Cat dealers ready to support your operation with technical support, service, parts, and warranty.C13 ACERT engines with ratings: 287-388 bkW (385-520 bhp) @ 1800-2100 rpm are designed to meet U.S. EPA Tier 4 Final, EU Stage IV emission standards. This information about Emissions describes the particular rating's emissions technology. For more information about emissions certification, please contact your local Cat dealer.
Emissions
Designed to meet U.S. EPA Tier 4 Final and EU Stage IV emission standards.
Reliable, Quiet, and Durable Power
World-class manufacturing capability and processes coupled with proven core engine designs assure reliability, quiet operation, and many hours of productive life.
High Performance
Simple and efficient turbocharger with balance valve provides optimal air management and improved fuel efficiency.
Fuel Efficiency
Fuel consumption optimized to match operating cycles of a wide range of equipment and applications.
Fuel & Oil
Tier 4 Final, Stage IV engines require Ultra Low Sulfur Diesel (ULSD) fuel containing a maximum of 15 ppm sulfur, and new oil formulations to support the new technology. Cat® engines are designed to accommodate B20 biofuel. Your Cat dealer can provide more information regarding fuel and oil.
Broad Application Range
Industry-leading range of factory configurable ratings and options for agricultural, materials-handling, construction, mining, forestry, waste, and other industrial applications.
Package Size
Exceptional power density enables standardization across numerous applications. Multiple installation options available to minimize total package size.
Low-Cost Maintenance
Worldwide service delivers ease of maintenance and simplifies the servicing routine. Minimum 5000-hour diesel particulate filter (DPF) ash service interval enables low-cost maintenance. Capable of optimal oil change intervals of up to 500 hours, depending on rating, application, operating conditions, and maintenance practices. Engine is designed for a B10 life of up to 10,000 hours. The S•O•SSMprogram is available from your Cat dealer to determine oil change intervals and provide optimal performance.
Quality
Every Cat engine is manufactured to stringent standards in order to assure customer satisfaction.
World-class Product Support Offered Through
• Scheduled maintenance, including S•O•SSM sample• Customer Support Agreements (CSA)• Caterpillar Extended Service Coverage (ESC)• Superior dealer service network • Extended dealer service network through the Cat Industrial Service Distributor (ISD) program
Standard Equipment
Specs
Docs
Specs
Long Name:
C13 ACERT™ Tier 4 Final Engine
Name:
C13 ACERT™ (Tier 4 Final)
Maximum Rating
520 BHP / 388 bkW
Displacement
762.8 in³ / 12.5 l
Minimum Rating
385 BHP / 287 bkW
Aspiration
Turbocharged-Aftercooled
Flywheel and Flywheel Housing
SAE 1
Emissions
EPA Tier 4 Final and EU Stage IV
SEE HOW C13 ACERT™ (Tier 4 Final) COMPARES AGAINST FREQUENTLY COMPARED PRODUCTS.
Well Service Engines
C13 ACERT™ (Tier 4 Final)
Brand

Caterpillar

Status

Current

Maximum Rating

520 BHP / 388 bkW

Displacement

762.8 in³ / 12.5 l

Minimum Rating

385 BHP / 287 bkW

Aspiration

Turbocharged-Aftercooled

Flywheel and Flywheel Housing

SAE 1

Flywheel Teeth

113

Stroke

6.18 in / 157 mm

Bore

5.12 in / 130 mm

Emissions

EPA Tier 4 Final and EU Stage IV

Length

50.1 in / 1272 mm

Width

39.2 in / 996 mm

Height

44.6 in / 1132 mm

Weight

2520 lb / 1143 kg
Well Service Engines
C13 ACERT™ (Dry Manifold)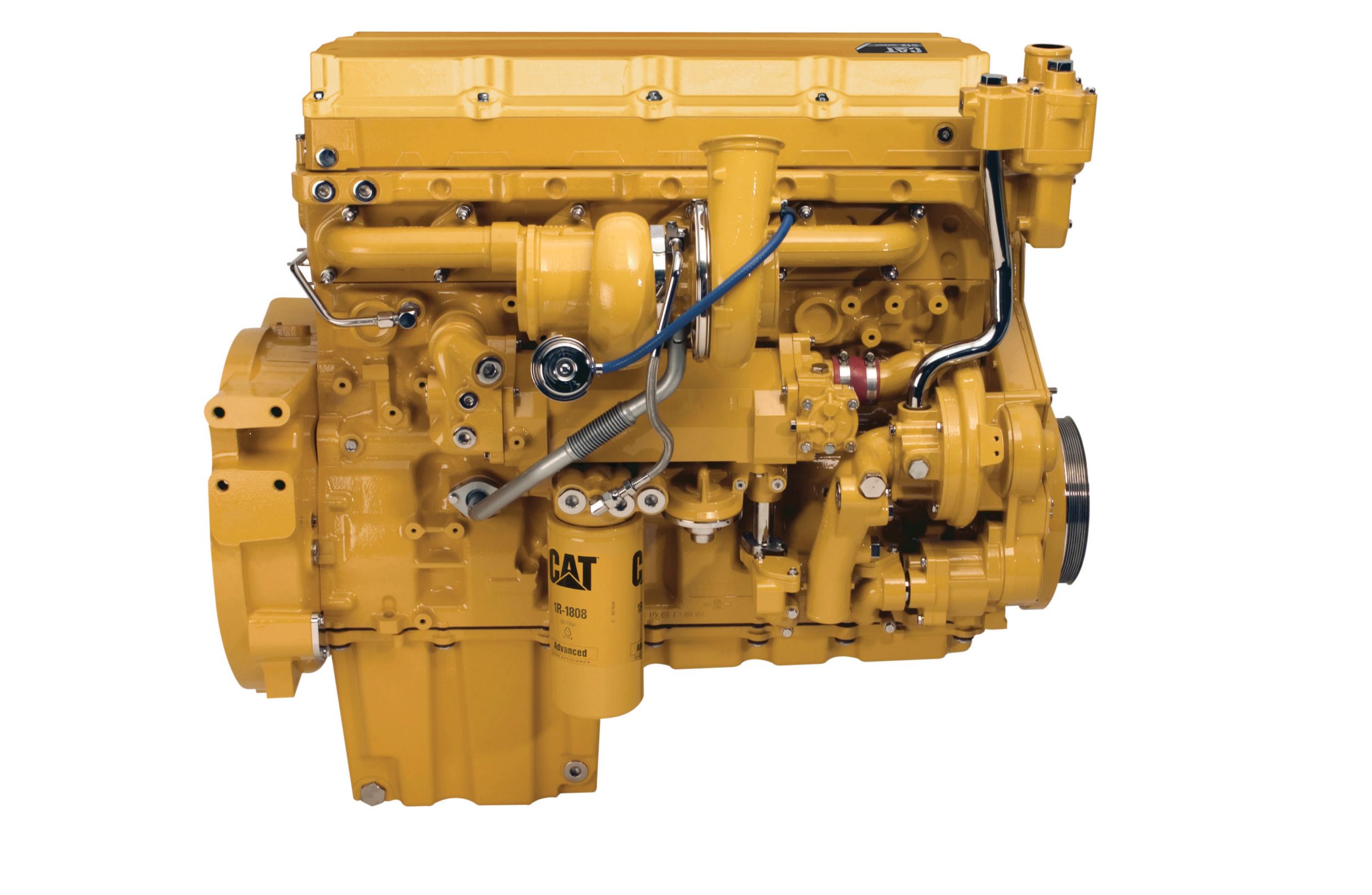 Brand

Caterpillar

Status

Current

Maximum Rating

520 BHP / 387 bkW

Displacement

760 in³ / 12.5 l

Minimum Rating

385 BHP / 287 bkW

Aspiration

Turbocharged-Aftercooled

Flywheel and Flywheel Housing

SAE 1

Flywheel Teeth

113

Stroke

6.2 in / 157 mm

Bore

5.1 in / 130 mm

Emissions

EPA and CARB Non-Road Mobile Tier 3, EU Stage IIIA

Length

47.3 in / 1201 mm

Width

39.9 in / 1013 mm

Height

46.7 in / 1186 mm

Weight

1976 lb / 896 kg
Well Service Engines
C15 ACERT™ (Dry Manifold)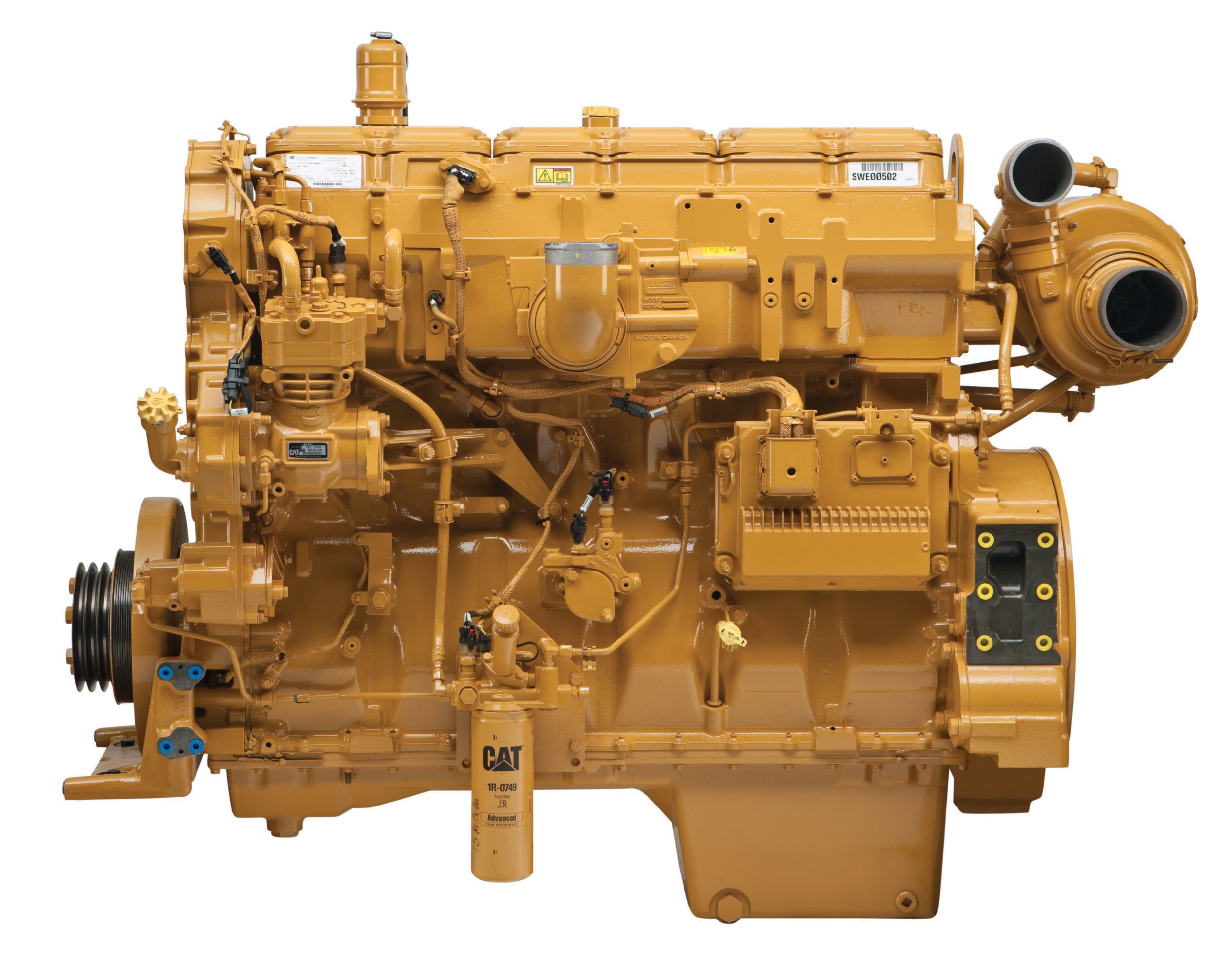 Brand

Caterpillar

Status

Current

Maximum Rating

595 BHP / 443 bkW

Displacement

928 in³ / 15.2 l

Minimum Rating

440 BHP / 328 bkW

Aspiration

Turbocharged-Aftercooled

Flywheel and Flywheel Housing

SAE No. 0 or SAE No. 1

Flywheel Teeth

136 (SAE 0), 113 (SAE 1)

Stroke

6.75 in / 171 mm

Bore

5.4 in / 137.2 mm

Emissions

EPA and CARB Non-Road Mobile Tier 3, EU Stage IIIA

Length

54.2 in / 1377 mm

Width

36.5 in / 927 mm

Height

48.3 in / 1227 mm

Weight

2743 lb / 1245 kg