C3.6 for Tractors
Cat® C3.6 Diesel Engine for Tractors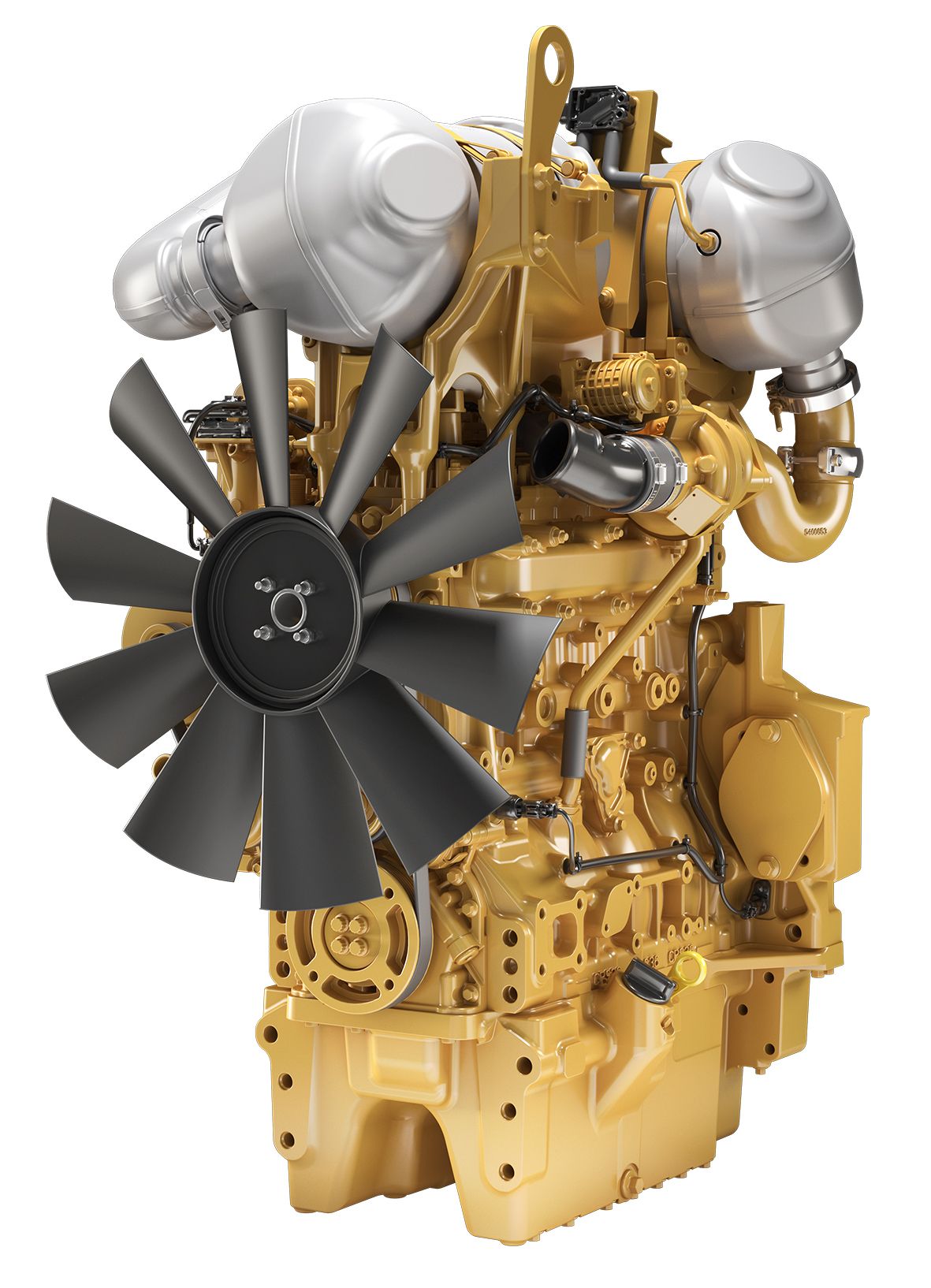 DESCRIPTION
The Cat® C3.6 agricultural tractor engine offers the perfect balance of compact size, reliability, and performance. This engine is offered in ratings ranging up to 100 kW (134 hp) @ 2200 rpm.

The C3.6 is designed to meet the specific requirements of agricultural tractors including structural sump with integral twin balancer shafts.

The C3.6 meets EU Stage V, U.S. EPA Tier 4 Final, and Japan 2014 emission standards.
Emissions
Meets U.S. EPA Tier 4 Final, EU Stage V and Japan 2014 emission standards.
Reliable, Quiet and Durable Power
World-class manufacturing capability and processes coupled with proven technologies and extensive field validation assure reliability and durability in tough nonroad applications.
High Performance
Leading edge fuel systems and turbocharging provide high torque even at lower engine speeds.
Fuel Efficiency
Fuel consumption optimized to match the measured operating cycles of agricultural tractors.
Fuel & Oil
U.S. EPA Tier 4 Final, and EU Stage V engines require Ultra Low Sulfur Diesel (ULSD) fuel containing a maximum of 10 ppm sulfur (EU) and 15 ppm sulfur (U.S.), and new oil formulations to support the new technology. Your Cat dealer can provide more information regarding fuel and oil.
Broad Application Range
Industry-leading range of factory configurable ratings and options to enable a solution for your machine.
Low Cost Maintenance
Worldwide service delivers ease of maintenance and simplifies the servicing routine. Capable of optimal oil change intervals of 500 hours. The S•O•S℠ program is available from your Cat dealer to determine oil change intervals and provide optimal performance.
Quality
Every Cat engine is manufactured to stringent quality standards in order to assure customer satisfaction.
World-class Product Support Offered Through Global Cat Dealer Network
Scheduled maintenance, including SOS℠ sample
Customer Support Agreements (CSA)
Extended Service Coverage (ESC)
Superior dealer service network
Extended dealer service network through the Cat Industrial Service Distributor (ISD) program
U.S. EPA Tier 4 Final, EU Stage V Aftertreatment Features
Technology – The DOC, DPF and SCR technology provides customers with a solution which meets the emissions standards while providing optimal fuel consumption and transient response. For power ratings below 56 bkW (75 bhp), the SCR is not required. Mounting – On engine aftertreatment offered for best value and simplest OEM design and manufacturing processes. Remote mount alternatives are also available.
Standard Equipment
Specs
Docs
Specs
Long Name:
Cat® C3.6 Diesel Engine for Tractors
Maximum Power
134 HP / 100 kW
Maximum Torque
391 lb-ft @ 1500 rpm / 530 Nm @ 1500 rpm
Rated Speed
2000-2400 rpm
Minimum Power
74 HP / 55 kW
Emissions
U.S. EPA & CARB Tier 4 Final, EU Stage V
Engine Configuration
In-Line 4
Displacement
220 in³ / 3.6 l
Aspiration
Turbocharged-Aftercooled (TA)
Combustion System
Direct Injection
Rotation from Flywheel End
Counterclockwise
Aftertreatment
DOC+DPF or DOC+DPF+SCR
Engine Dimensions - Approximate
Weight - Net Dry - Basic Operating Engine Without Optional Attachments
840 lb / 381 kg
SEE HOW C3.6 for Tractors COMPARES AGAINST FREQUENTLY COMPARED PRODUCTS.
Industrial Diesel Engines
C3.6 for Tractors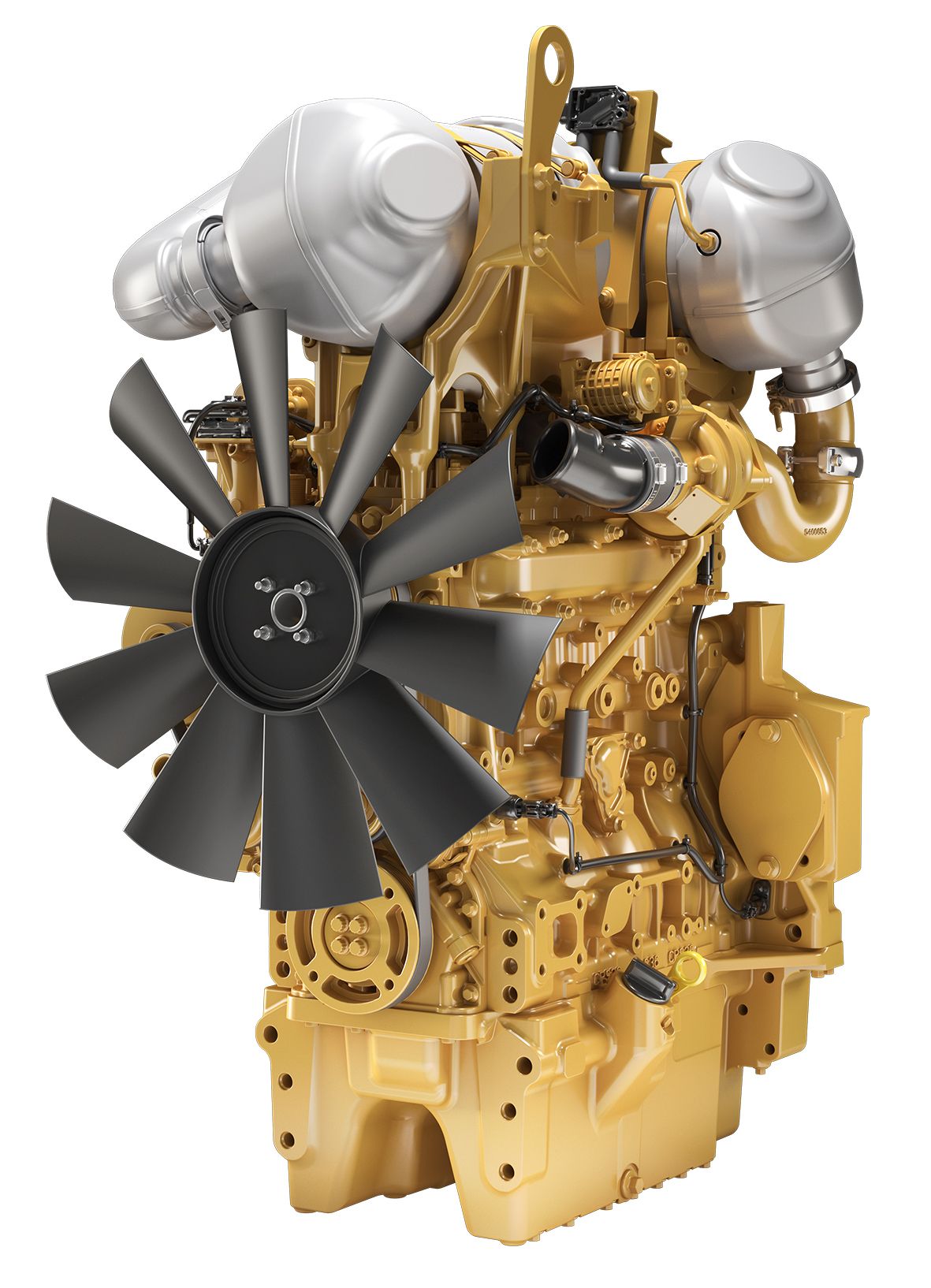 Brand

Caterpillar

Status

Current

Maximum Power

134 HP / 100 kW

Maximum Torque

391 lb-ft @ 1500 rpm / 530 Nm @ 1500 rpm

Rated Speed

2000-2400 rpm

Minimum Power

74 HP / 55 kW

Emissions

U.S. EPA & CARB Tier 4 Final, EU Stage V

Engine Configuration

In-Line 4

Bore

3.9 in / 98 mm

Stroke

4.7 in / 120 mm

Displacement

220 in³ / 3.6 l

Compression Ratio

17.0:1

Aspiration

Turbocharged-Aftercooled (TA)

Combustion System

Direct Injection

Rotation from Flywheel End

Counterclockwise

Aftertreatment

DOC+DPF or DOC+DPF+SCR

Length

26.8 in / 667 mm

Width

22.2 in / 564 mm

Height

33.7 in / 855 mm

Weight - Net Dry - Basic Operating Engine Without Optional Attachments

840 lb / 381 kg
Industrial Diesel Engines
C3.6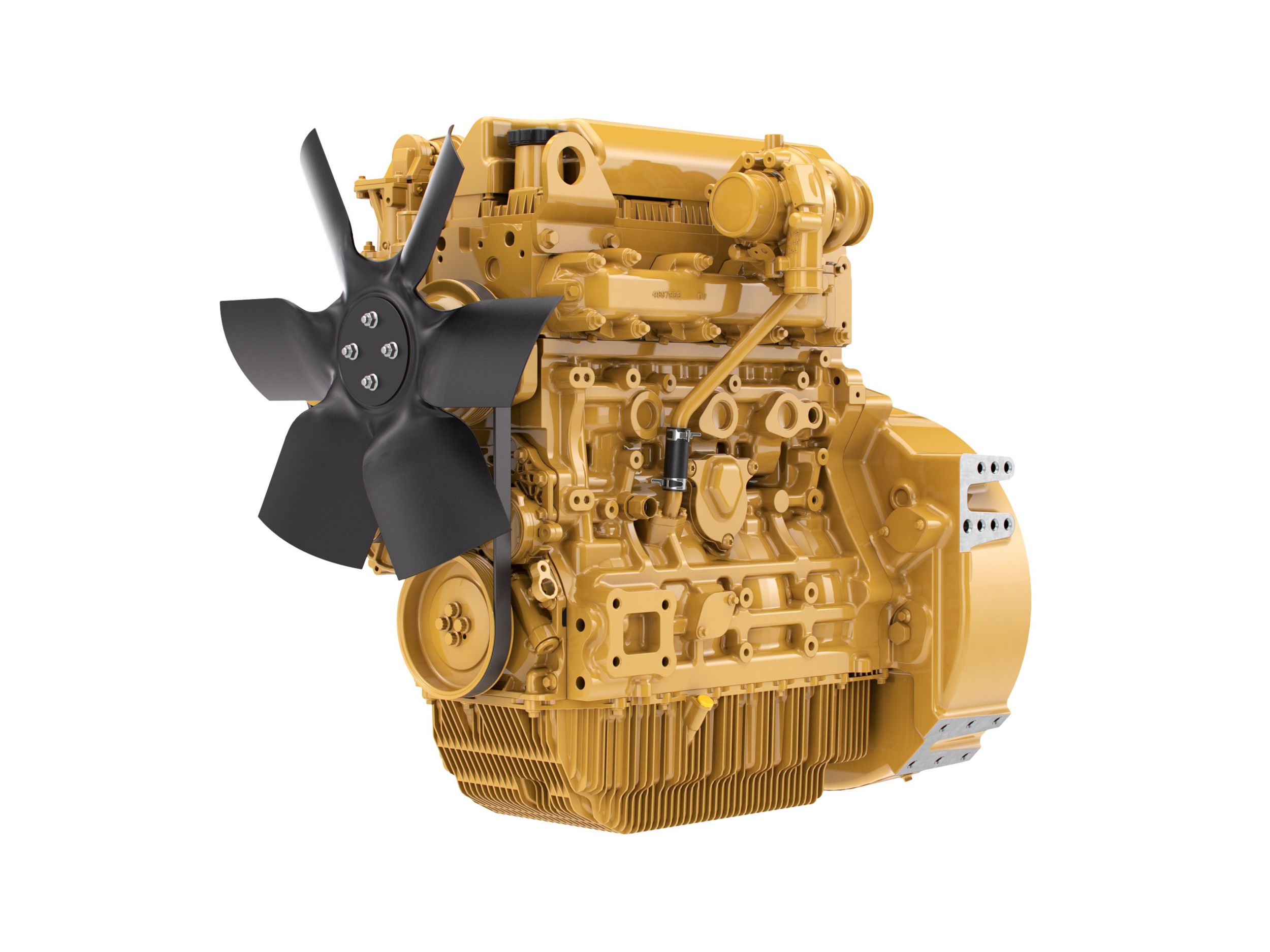 Brand

Caterpillar

Status

Current

Maximum Power

121 HP / 90 kW

Maximum Torque

369 lb-ft @ 1500 rpm / 500 Nm @ 1500 rpm

Rated Speed

2200-2400 rpm

Minimum Power

74 HP / 55 kW

Emissions

UN ECE R96 Stage IIIA, Brazil MAR-1

Engine Configuration

Inline 4, 4-Stroke-Cycle Diesel

Bore

3.9 in / 98 mm

Stroke

4.7 in / 120 mm

Displacement

220 in³ / 3.6 l

Compression Ratio

17.0:1

Aspiration

Turbocharged Aftercooled (TA)

Combustion System

Direct Injection

Rotation from Flywheel End

Counterclockwise

Aftertreatment

-

Length

26.3 in / 667 mm

Width

22.2 in / 564 mm

Height

31 in / 787 mm

Weight - Net Dry - Basic Operating Engine Without Optional Attachments

840 lb / 381 kg
Industrial Diesel Engines
C3.6 for Tractors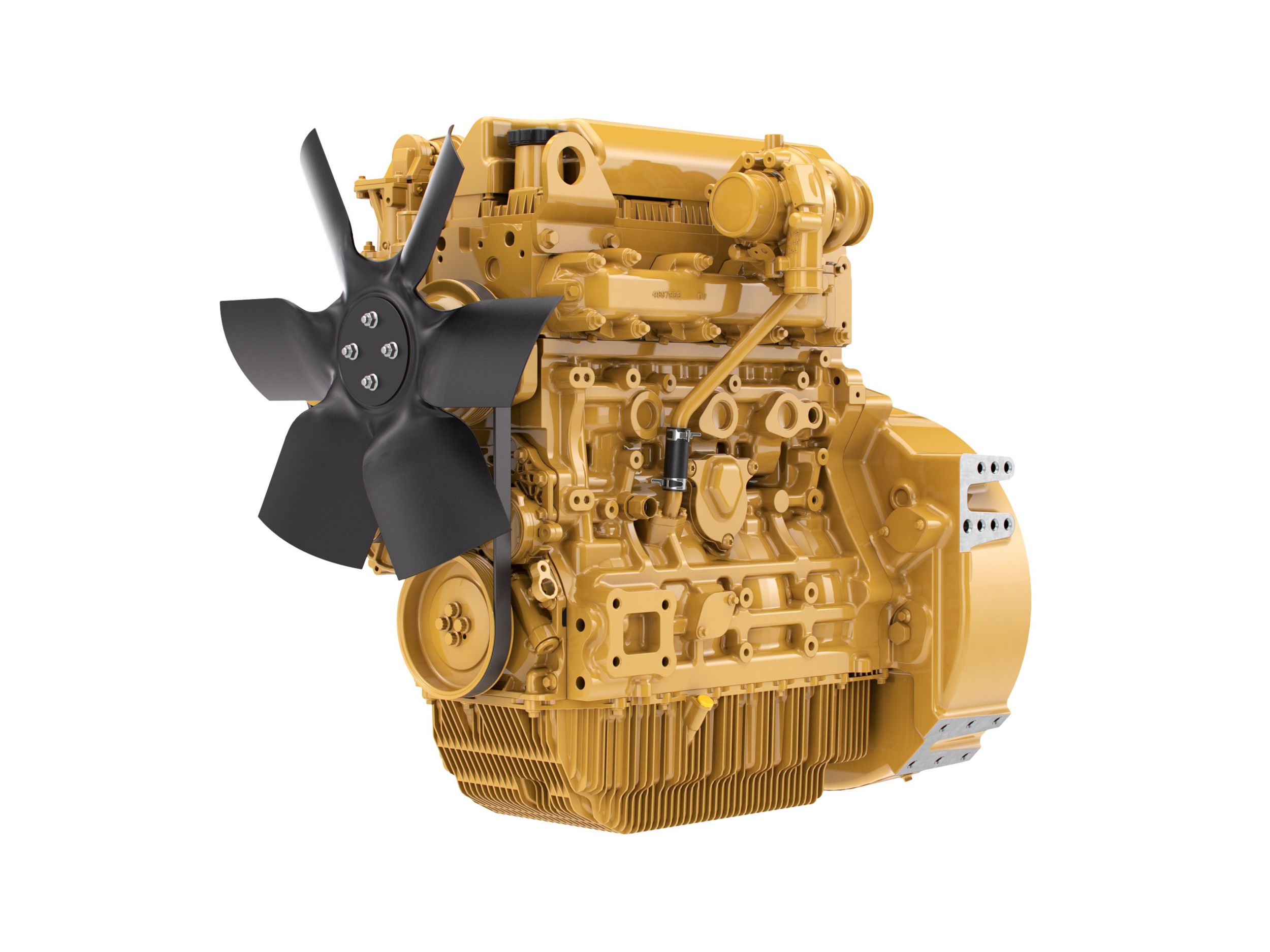 Brand

Caterpillar

Status

Current

Maximum Power

121 HP / 90 kW

Maximum Torque

369 lb-ft @ 1500 rpm / 500 Nm @ 1500 rpm

Rated Speed

2200-2400 rpm

Minimum Power

74 HP / 55 kW

Emissions

UN ECE R96 Stage IIIA, Brazil MAR-1

Engine Configuration

Inline 4, 4-Stroke-Cycle Diesel

Bore

3.9 in / 98 mm

Stroke

4.7 in / 120 mm

Displacement

220 in³ / 3.6 l

Compression Ratio

17.0:1

Aspiration

Turbocharged Aftercooled (TA)

Combustion System

Direct Injection

Rotation from Flywheel End

Counterclockwise

Aftertreatment

-

Length

26.8 in / 681 mm

Width

22.2 in / 564 mm

Height

33.7 in / 855 mm

Weight - Net Dry - Basic Operating Engine Without Optional Attachments

840 lb / 381 kg