CG170B-12
CG170B-12 Gas Generator Set
Cat® CG170B-12 (1380kW) Gas Generator models offer the optimal balance between profitability and reliability through state-of-the-art components.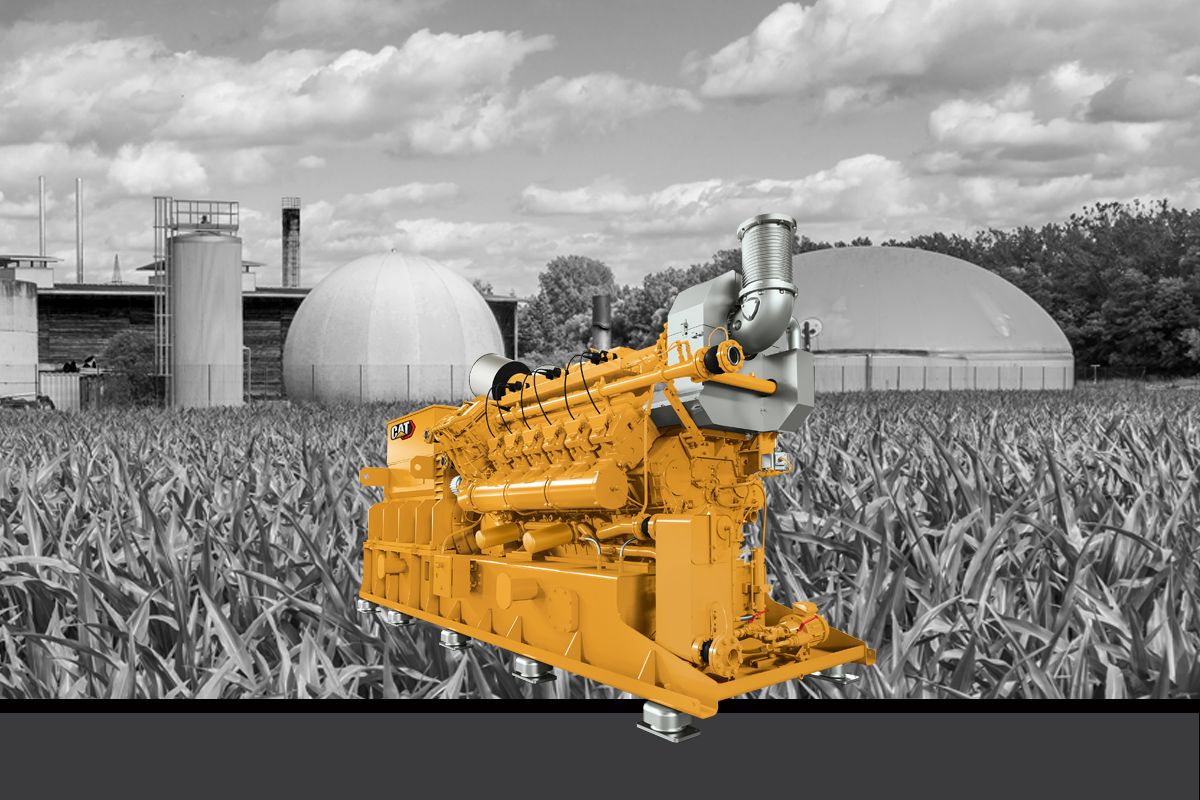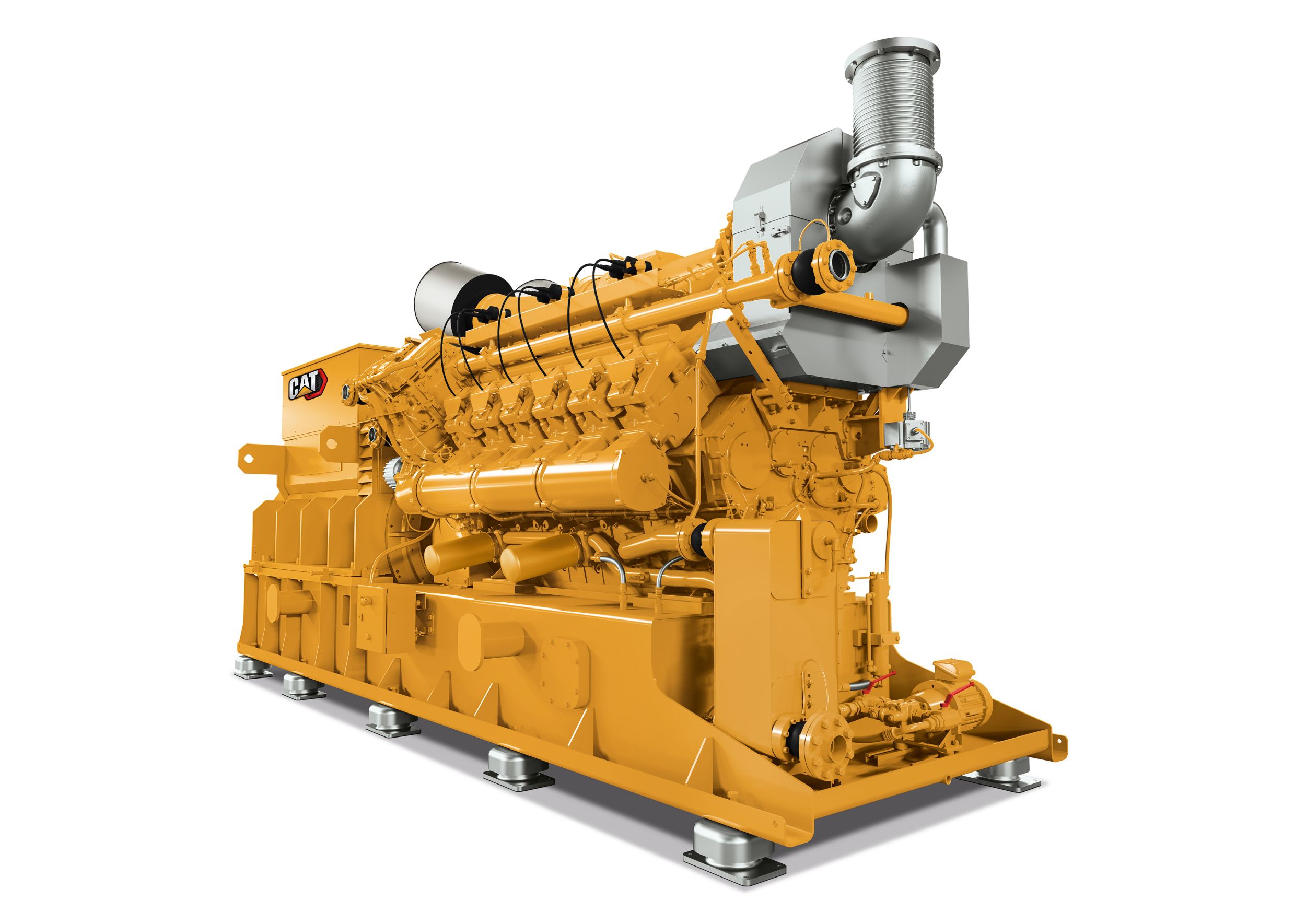 DESCRIPTION
State-of-the-art components providing more power: the compact design, a focus on a wide range of applications and highest efficiency values of its class make sure of that. Managed by a smart and secure control system, the new CG170B series offers the optimal balance between profitability and reliability.Electric Power
High Efficiency, Lower Operating Costs
Up to 45% electrical efficiency with Natural Gas
43.6% electrical efficiency with biogas
Electrical output up to 1,380 kWel
Reduced vibration and stress on components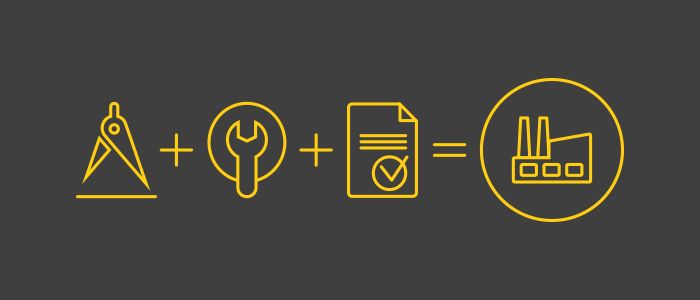 Compact Size, High Profitability
Compact design that delivers up to 18% more power output at the same size as its predecessor
Long maintenance intervals (up to 80,000 hours)
Available in different applications, such as natural gas, biogas, wellhead- and propane gas operation
Maximum flexibility through different engine variants
Optimized Lubrication Consumption
Consumes ~0.15g/kWh
Reduced lube oil temperature through better cooling performance
Savings of up to 3,000 liters of lube oil per year compared to comparable gensets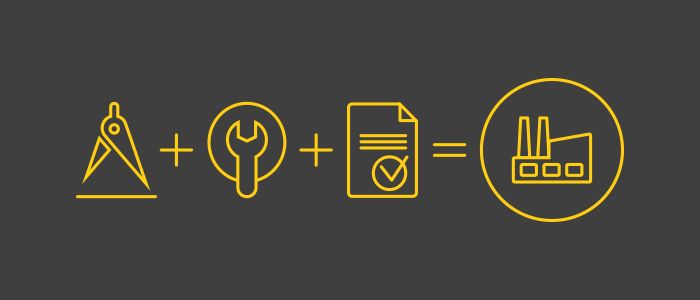 Standard Equipment
Optional Equipment
Specs
Docs
Specs
Long Name:
CG170B-12 Gas Generator Set
Generator Set Specifications
Continuous Rating
1380 ekW @1.0pf
Fuel Type
Natural Gas, Biogas, Coal Gas, Hydrogen Blend (up to 25%)
Maximum Electrical Efficiency
45.00%
Maximum Standby Rating
1380
Dry Weight - Genset
28440 lb / 12900 kg
SEE HOW CG170B-12 COMPARES AGAINST FREQUENTLY COMPARED PRODUCTS.
Gas Generator Sets
CG170B-12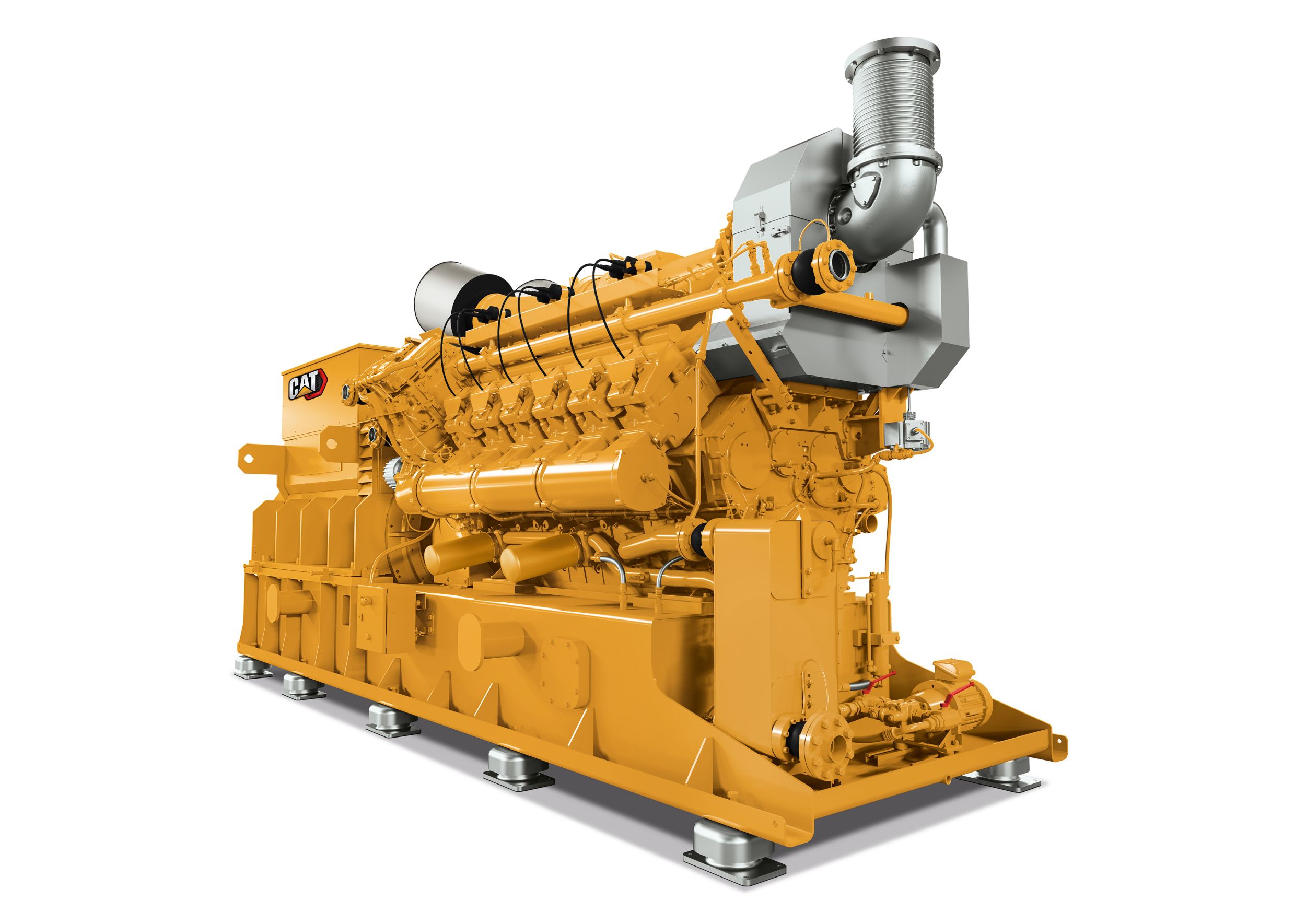 Brand

Caterpillar

Status

Current

Continuous Rating

1380 ekW @1.0pf

Fuel Type

Natural Gas, Biogas, Coal Gas, Hydrogen Blend (up to 25%)

Maximum Electrical Efficiency

45.00%

Maximum Standby Rating

1380

Frequency

50 Hz

RPM

1500 rpm

Engine Model

CG170B-12

Aspiration

TA

Bore

6.7 in / 170 mm

Stroke

7.7 in / 195 mm

Length

200 in / 5080 mm

Width

67 in / 1710 mm

Height

86 in / 2190 mm

Dry Weight - Genset

28440 lb / 12900 kg
Gas Generator Sets
CG170-20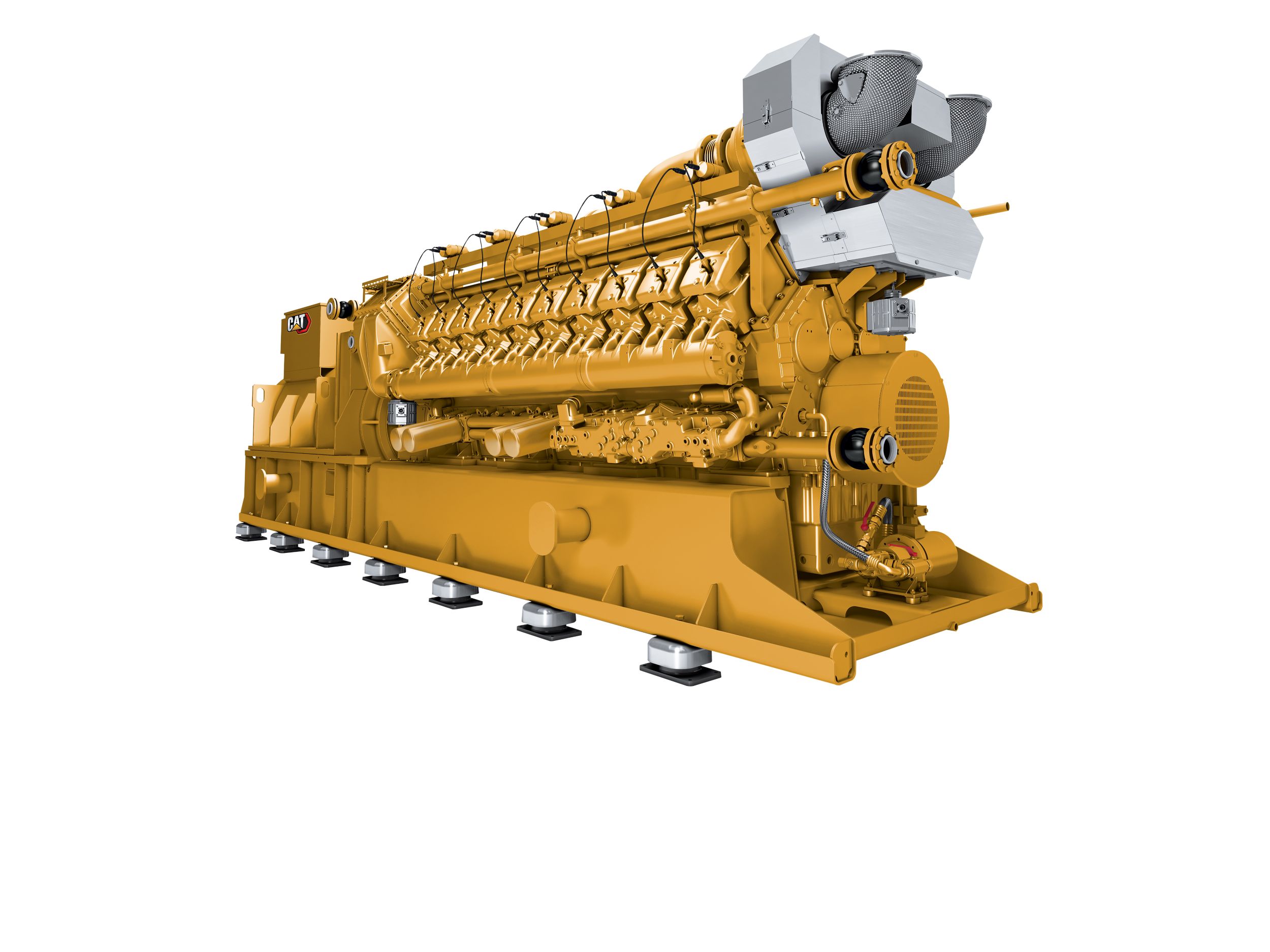 Brand

Caterpillar

Status

Current

Continuous Rating

2000 ekW @1.0pf

Fuel Type

Natural Gas, Biogas, Coal Gas

Maximum Electrical Efficiency

43.70%

Maximum Standby Rating

2000

Frequency

50 / 60 Hz

RPM

1500

Engine Model

CG170-20

Aspiration

TA

Bore

6.7 in / 170 mm

Stroke

7.7 in / 195 mm

Length

294 in / 7467.6 mm

Width

67 in / 1710 mm

Height

86 in / 2190 mm

Dry Weight - Genset

43651.1 lb / 19800 kg
Gas Generator Sets
CG170B-16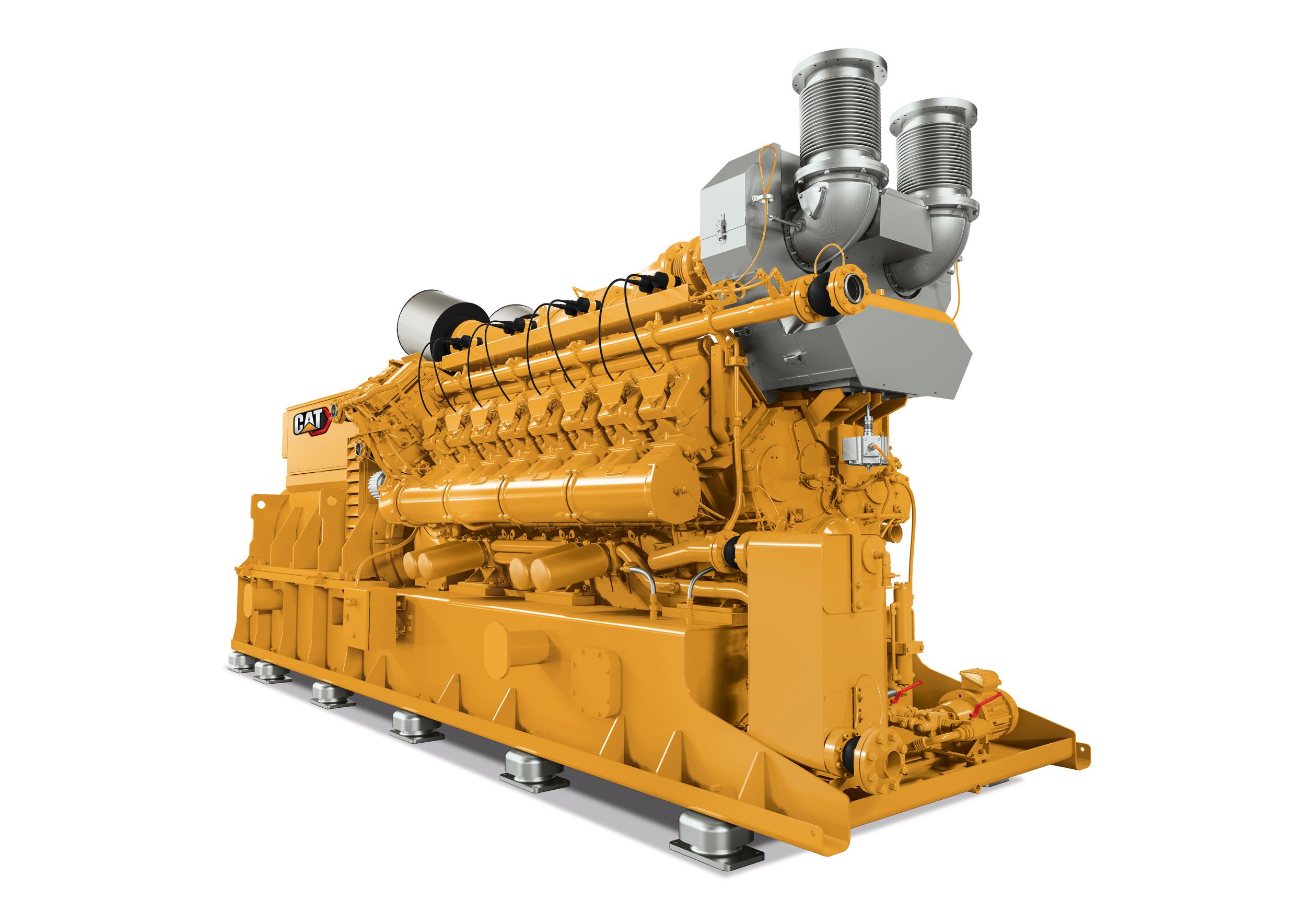 Brand

Caterpillar

Status

Current

Continuous Rating

1840 ekW @1.0pf

Fuel Type

Natural Gas, Biogas, Coal Gas, Hydrogen Blend (up to 25%)

Maximum Electrical Efficiency

44.70%

Maximum Standby Rating

1840

Frequency

50 Hz

RPM

1500 rpm

Engine Model

CG170B-16

Aspiration

TA

Bore

6.7 in / 170 mm

Stroke

7.7 in / 195 mm

Length

240 in / 6100 mm

Width

67 in / 1710 mm

Height

86 in / 2190 mm

Dry Weight - Genset

38360 lb / 17400 kg