Extreme Duty Bucket 1600 mm (63 in): 518-9339
Extreme Duty Bucket 1600 mm (63 in)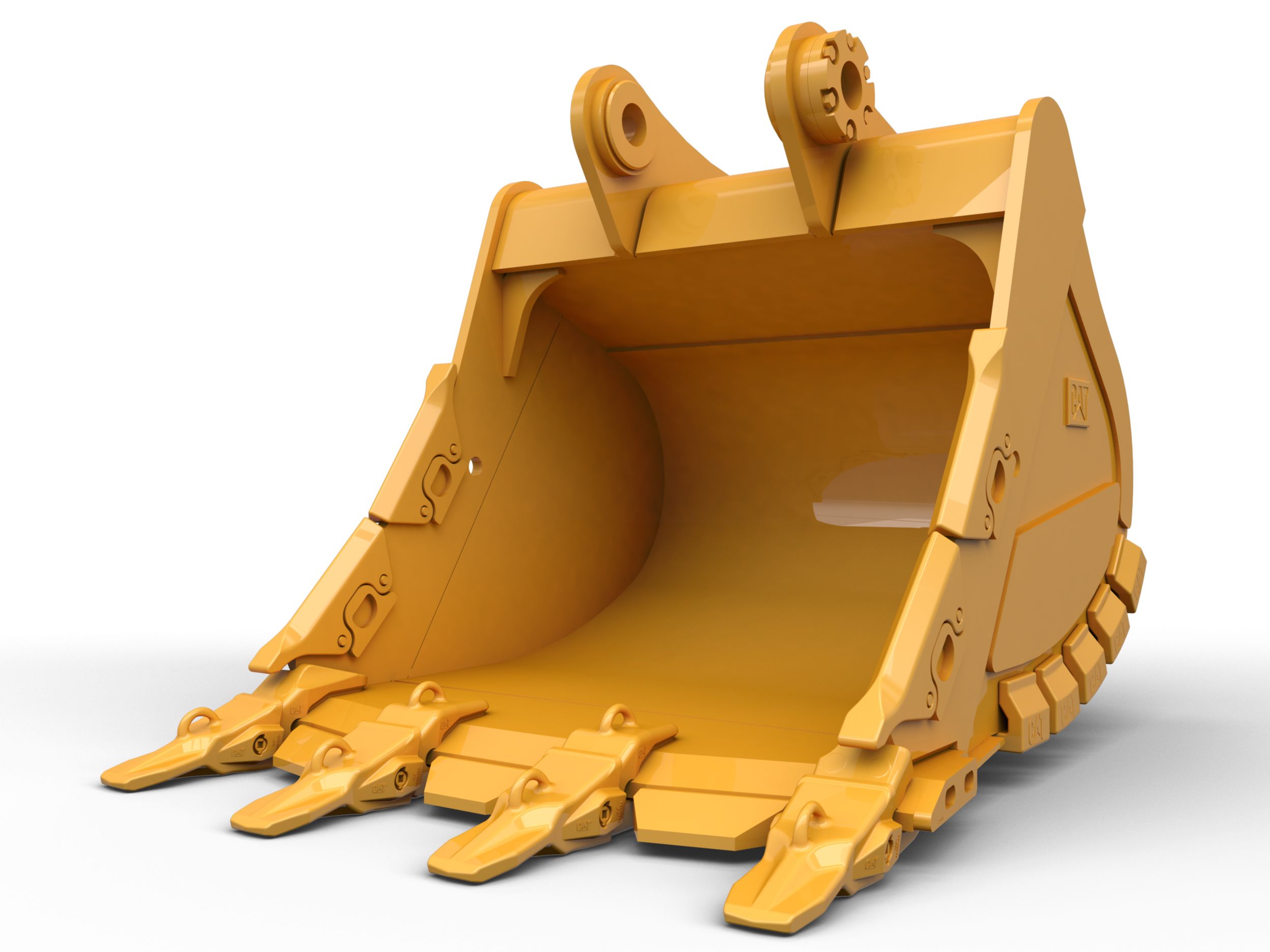 DESCRIPTION
Cat® buckets are more than just an add-on, they are an extension of your Cat machines. Each one is perfectly balanced to our excavators so you can take on heaping loads without compromising fuel efficiency or machine health. We built them to fill faster, retain your load, and fit your task.
Cat Advansys Tip and Adapter System
High Performance
Productivity is at its best when you pair your Cat machine with a Cat bucket, which we purpose-design to optimize the breakout force and power of the machine.
The dual radius shell profile improves material flow into the bucket. The added heel clearance ensures the bottom of the bucket does not drag, reducing maintenance costs.
Fuel consumption peaks during digging. Cat buckets are designed to cut through material quickly to enhance your machine's overall operating efficiency.
Load more material in less time. Bucket shape and sidebars keep the most material in your bucket for every load.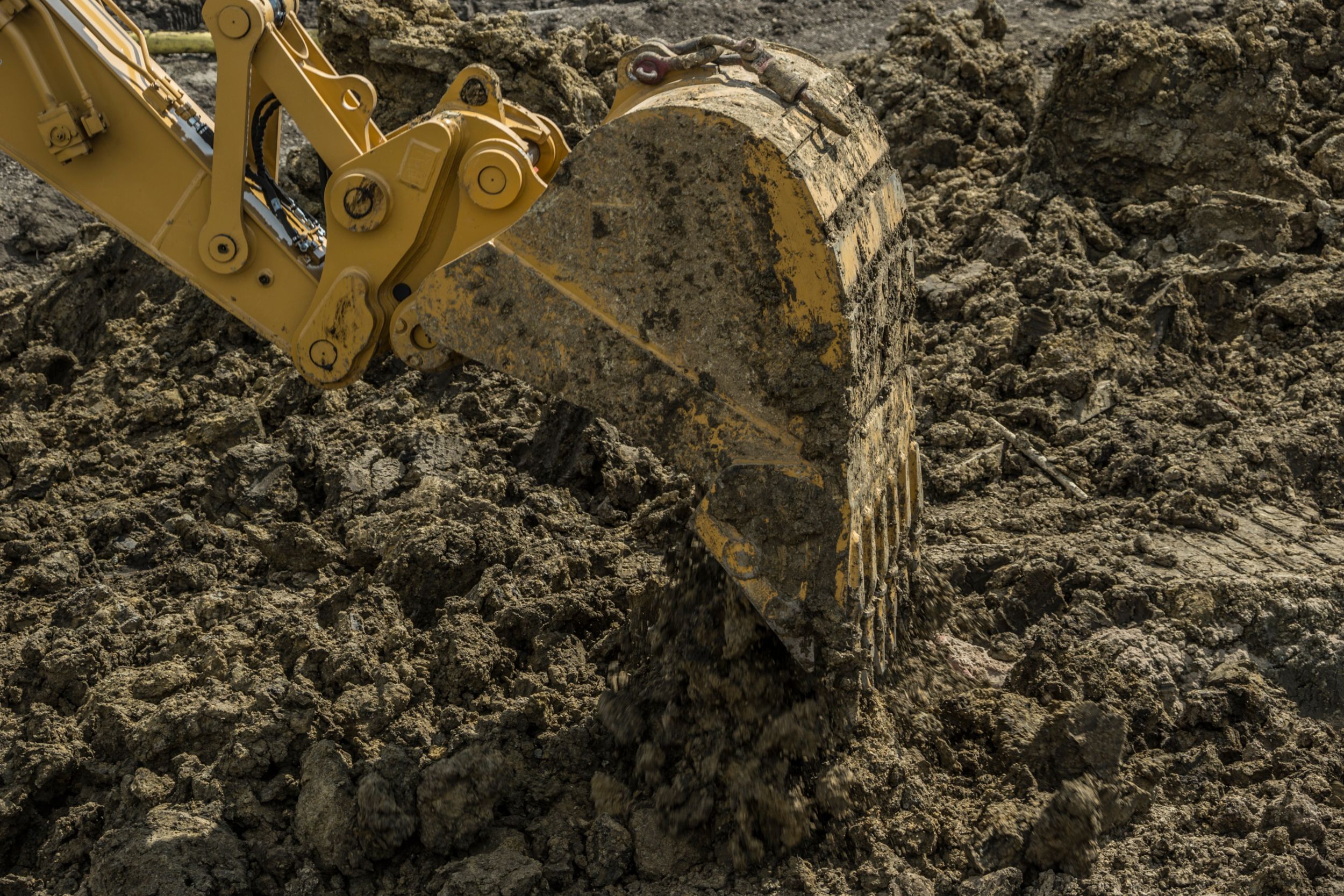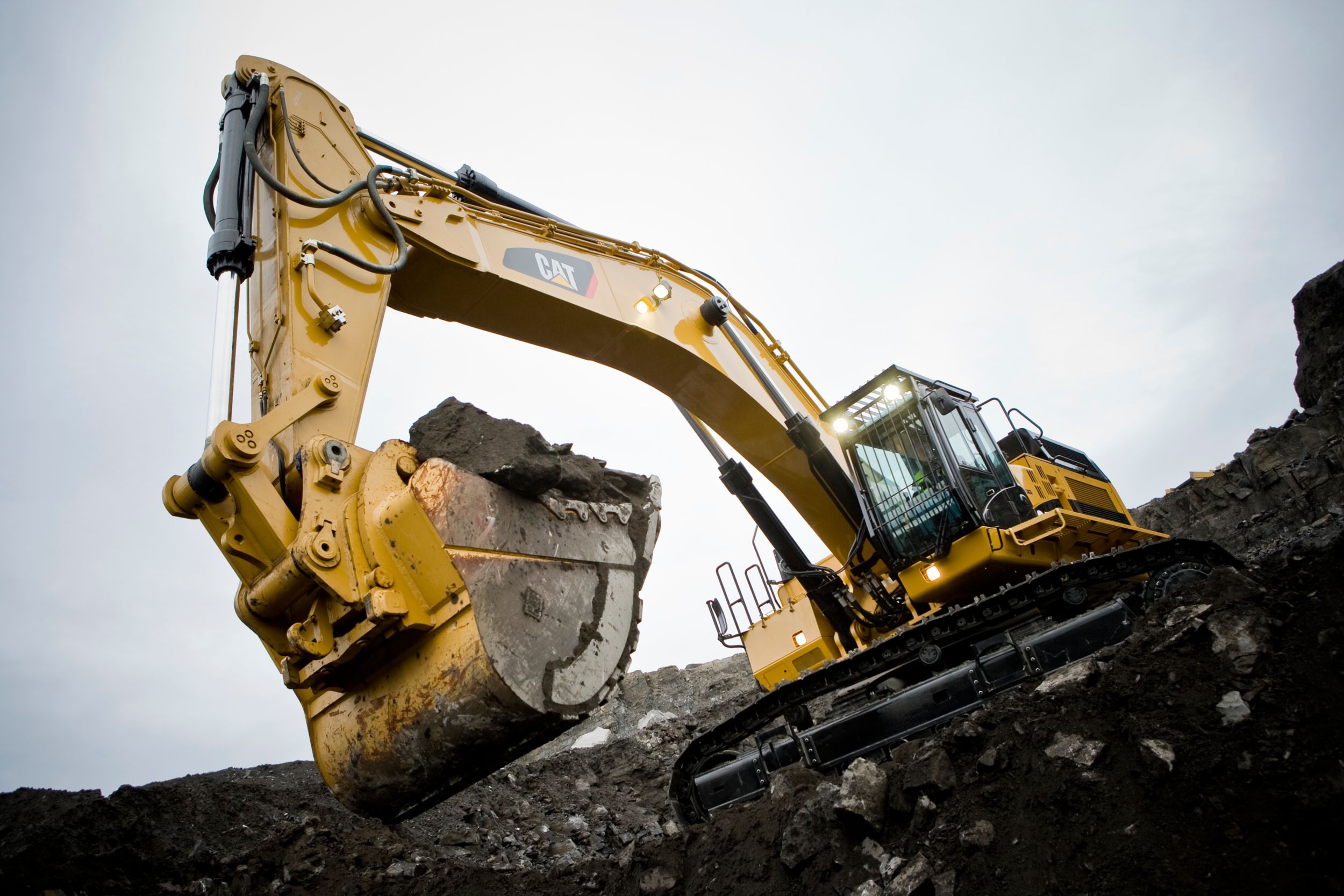 Reliability and Durability
Count on the structural integrity of your bucket long-term. The integrated hinge plate helps distribute force better than a weld-on hinge plate
Cat buckets are manufactured with high-strength, abrasion-resistant steel, especially in excessive wear areas
Protect the high wear areas of your bucket coming into contact with materials the most with Cat Ground Engaging Tools (GET)
Get higher production in demanding applications, easier penetration into piles, and faster cycle times with Cat® Advansys™ GET
Install and remove tips faster than ever with the Advansys hammerless GET system
Ensure a secure fit for tips and adapters, using only basic hand tools, with CapSure retention
Reduce maintenance costs by selecting the right GET for your bucket and application combination. Bucket tips are available in a variety of options to suit your specific application needs.
Versatility and Convenience with Couplers
Managing multiple buckets and other attachments for a fleet is easier with a coupler system. Couplers allow machines of similar sizes to share and attachments can be changed out in seconds without leaving the safety of the cab.
Buckets capable of being pinned directly to the machine are also compatible with Cat® Pin Grabber Couplers, except Pin Grabber Performance buckets. Pin Grabber Performance buckets have a recessed pin which optimizes breakout force resulting in faster cycle times for your bucket when using with a Cat Pin Grabber Coupler.
The Cat Pin Grabber Coupler also gives the operator the ability to pick up a bucket in reverse position to clean out and square corners with ease.
Ensure your attachments are secure with audible and visible cues from the coupler's secondary latch, always in the operator's line of sight.
Cat Pin Grabber Couplers are compatible with 311-352 tracked excavators and all wheeled excavators. Trenching width couplers are also available.
Attachments compatible with the CW Dedicated Coupler system use fixed quick coupler hinges. CW Dedicated Couplers feature a wedge-style locking system to keep attachments secure.
CW Dedicated Couplers are available for all tracked and wheeled excavators.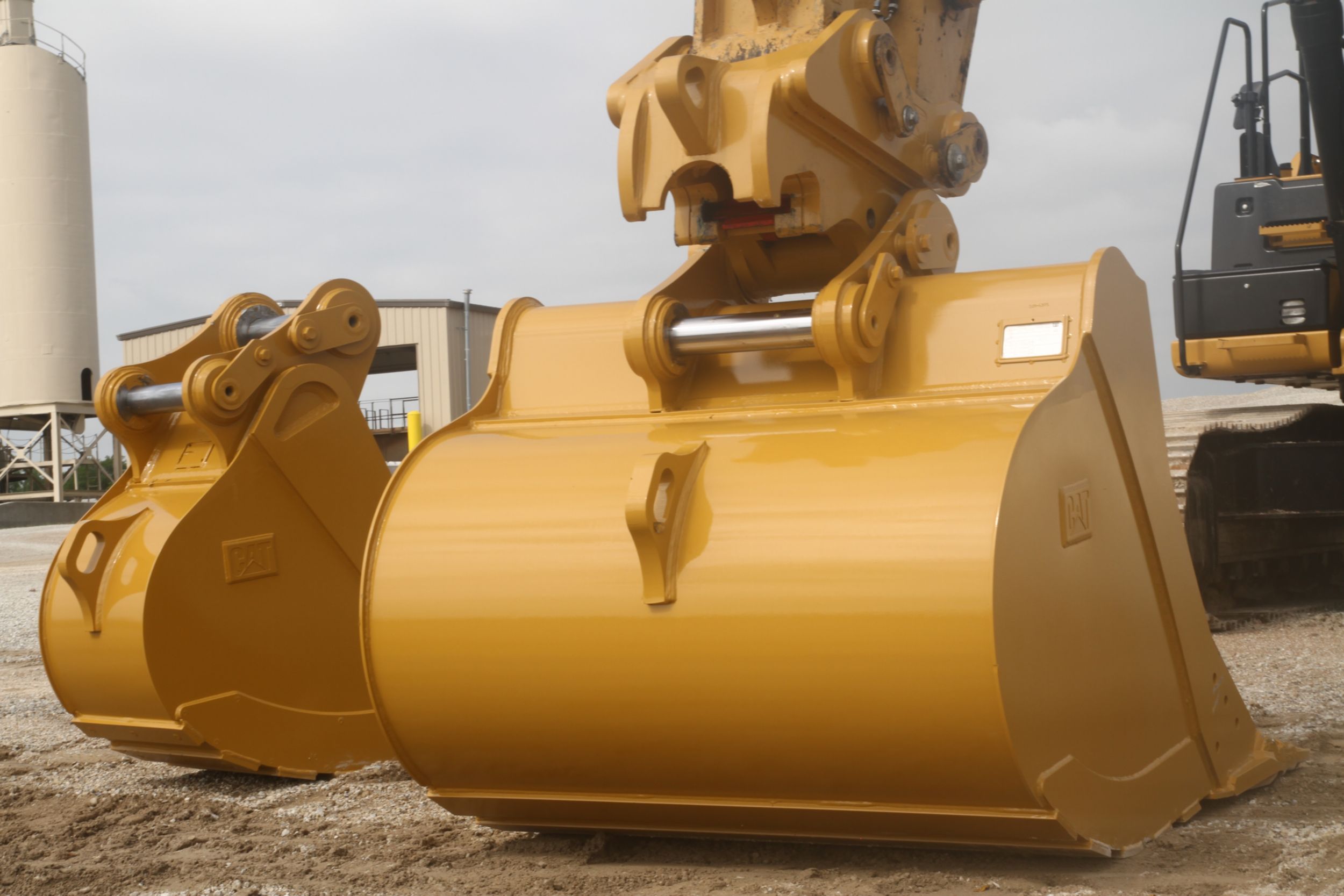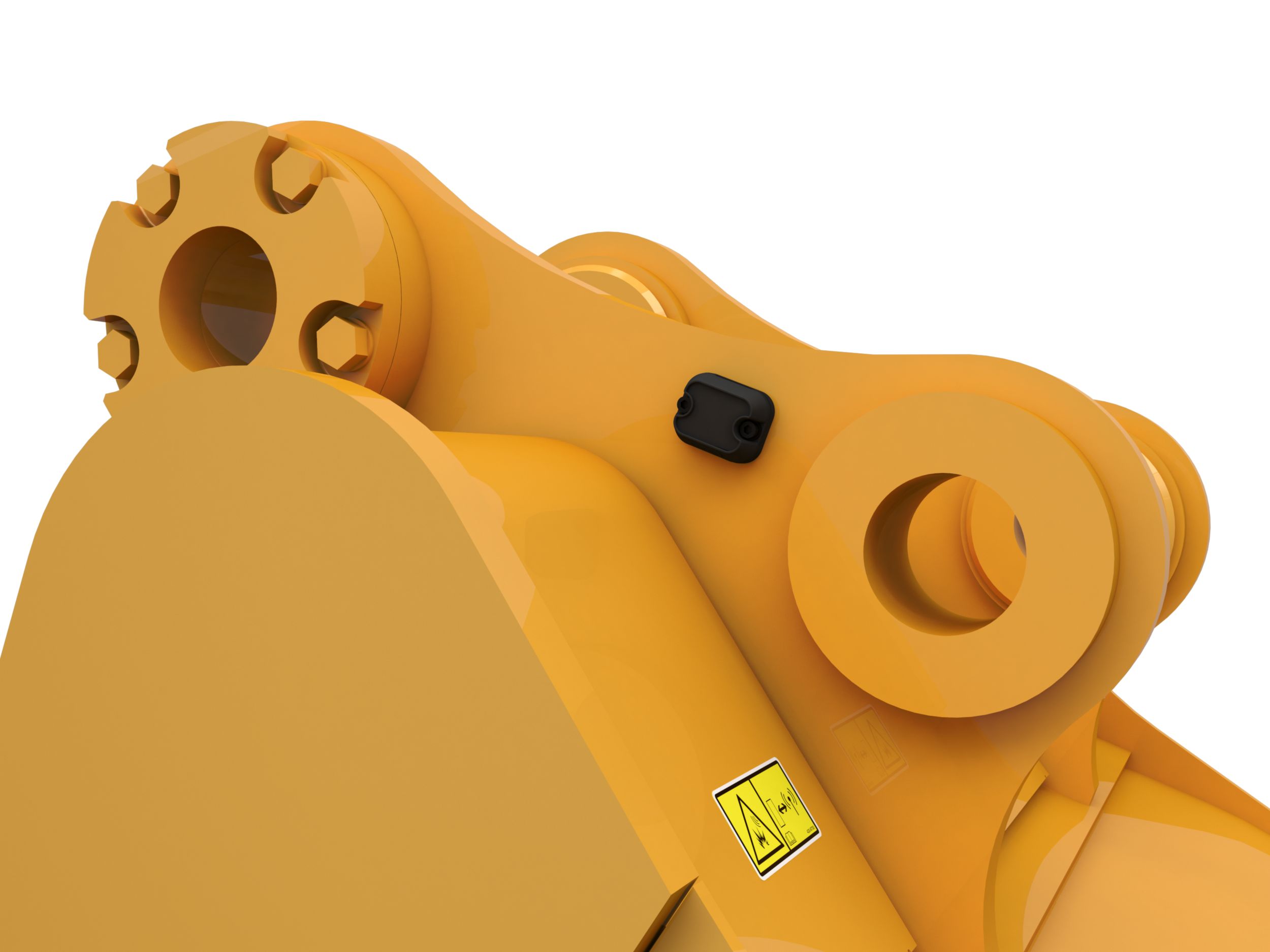 Boost Efficiency and Productivity with Integrated Cat Connect Technologies
Never waste time looking for your buckets again. Cat asset tracking is available on select buckets.
Track your entire fleet of attachments and machines from one source. Buckets with asset tracking can be viewed within VisionLink® alongside Product Link ™ subscribed equipment.
Keep your assets secure. Buckets with an asset tracker send an alert if they leave an easy-to-setup site boundary.
Extreme Duty – Our Toughest Bucket for Your Toughest Jobs
Extreme digging and excavation applications call for full protection to your bucket. With the most GET in the highest contact areas, Extreme Duty buckets are the right solution to help you extract the toughest and bulkiest materials where tip life is less than or equal to 200 hours.
Extreme Duty buckets are productive in the most aggressive excavation and loading applications. Materials such as iron ore, broken slag, quartzite, granite, and other high abrasion conditions are great primary uses for Extreme Duty buckets.
Upper side wear plates, which are only available on Extreme Duty buckets, help give the sides of your bucket more coverage from abrasive materials.
Dig deeper into rock-type materials with a spade edge. The spade edge helps dig further into these bulky materials and guide them into the bucket.
Enhance the performance of your Extreme Duty bucket with Cat® Advansys™ GET. Extreme Duty buckets are compatible with Cat Advansys sizes 110-200. This hammerless GET decreases maintenance time due to tip changes by up to 75 percent.
You can pin Extreme Duty bucket directly to the machine or use them with a Cat Pin Grabber Coupler or CW Dedicated Coupler.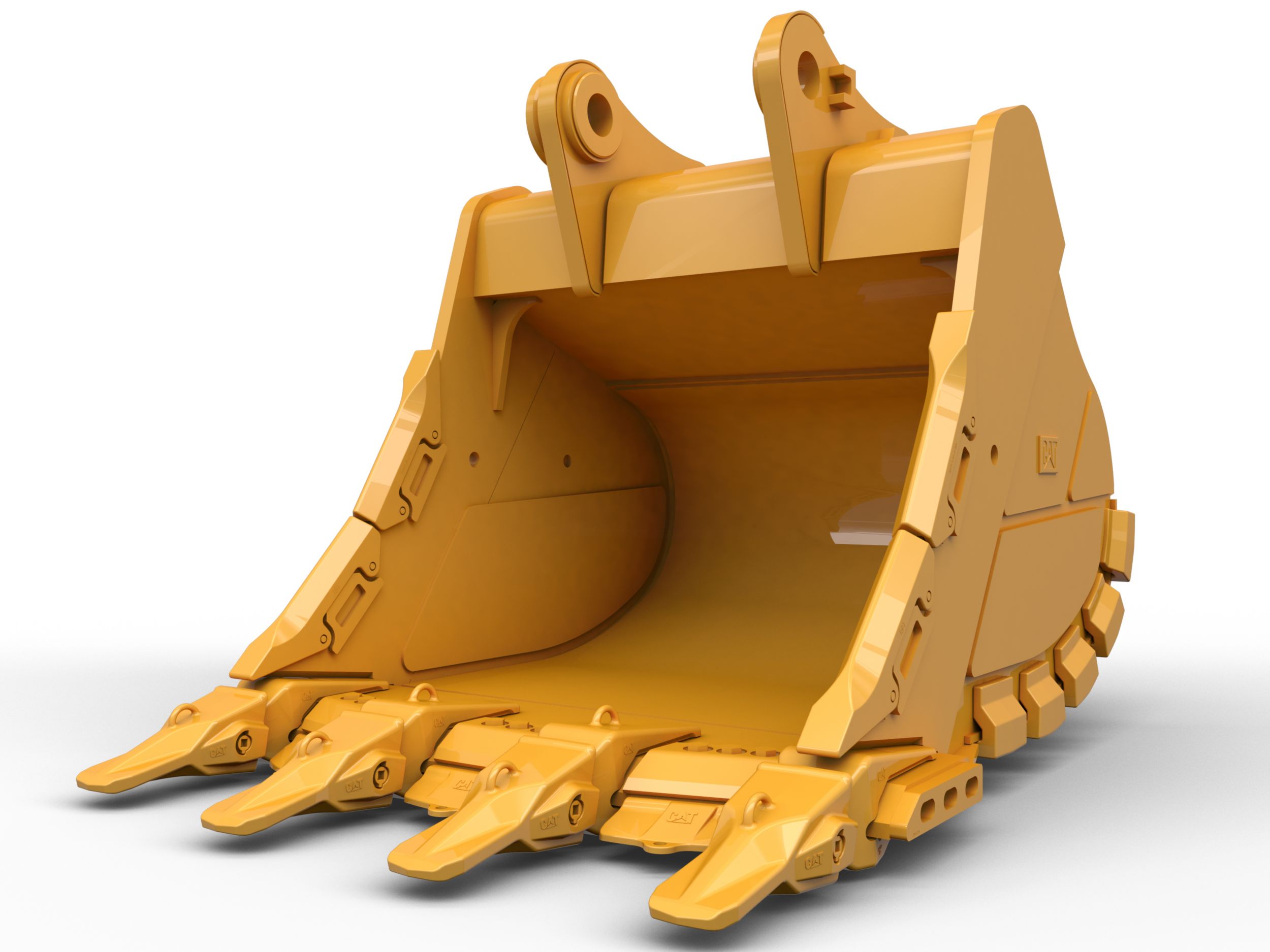 Specs
Long Name:
Extreme Duty Bucket 1600 mm (63 in)
Name:
Extreme Duty Bucket 1600 mm (63 in): 518-9339
Capacity
3.41 yd³ / 2.61 m³
Interface
Use as Pin-on or with Cat Pin Grabber Coupler
Adapter Size
Cat Advansys 130
SEE HOW Extreme Duty Bucket 1600 mm (63 in): 518-9339 COMPARES AGAINST FREQUENTLY COMPARED PRODUCTS.
Extreme Duty
Extreme Duty Bucket 1600 mm (63 in): 518-9339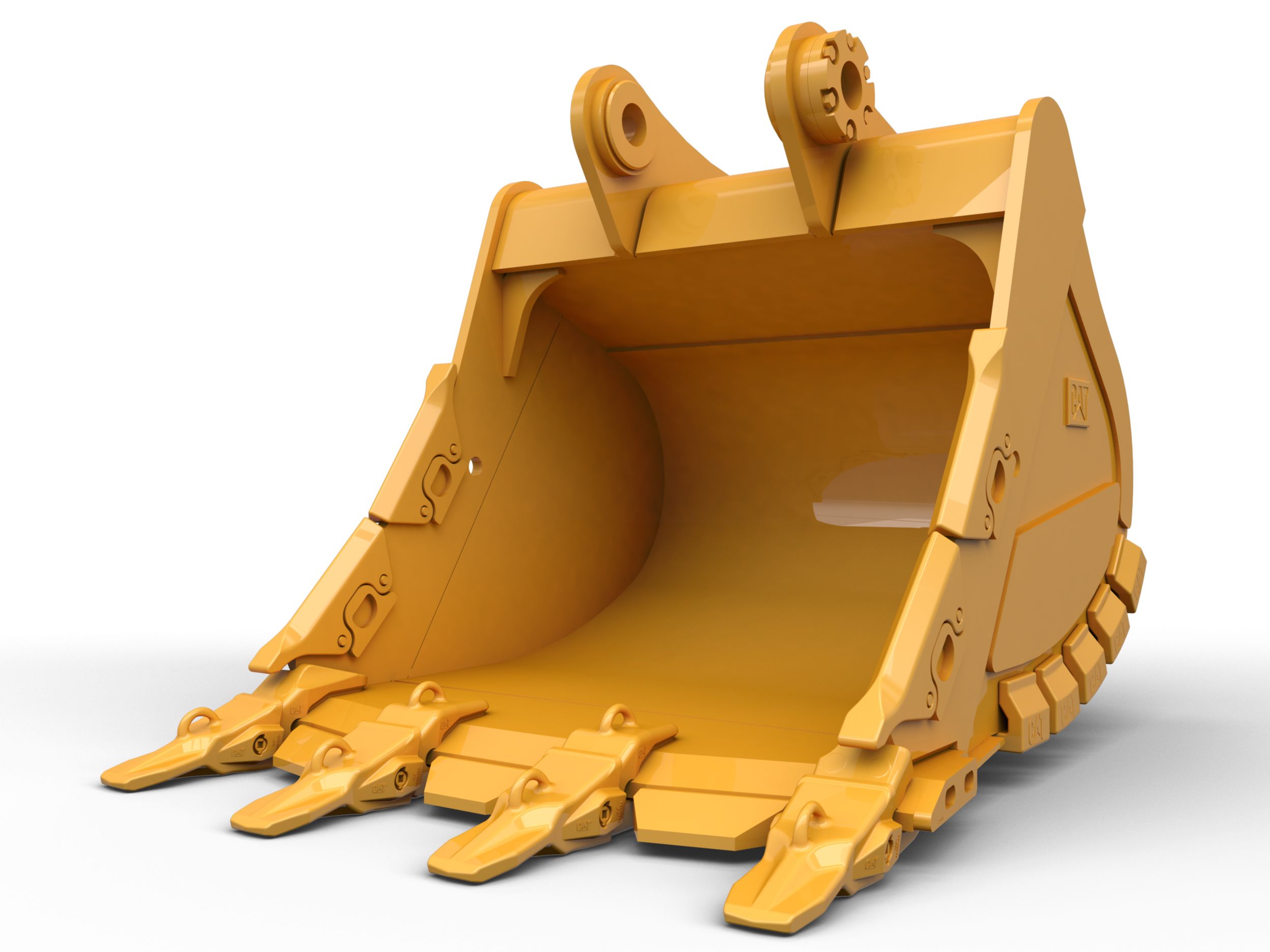 Brand

Caterpillar

Status

Current

Width

63 in / 1600 mm

Capacity

3.41 yd³ / 2.61 m³

Weight

6669 lb / 3025 kg

Interface

Use as Pin-on or with Cat Pin Grabber Coupler

Adapter Quantity

4

Adapter Size

Cat Advansys 130

Edge Type

Spade
Extreme Duty
Extreme Duty Bucket 1400 mm (55 in): 518-9319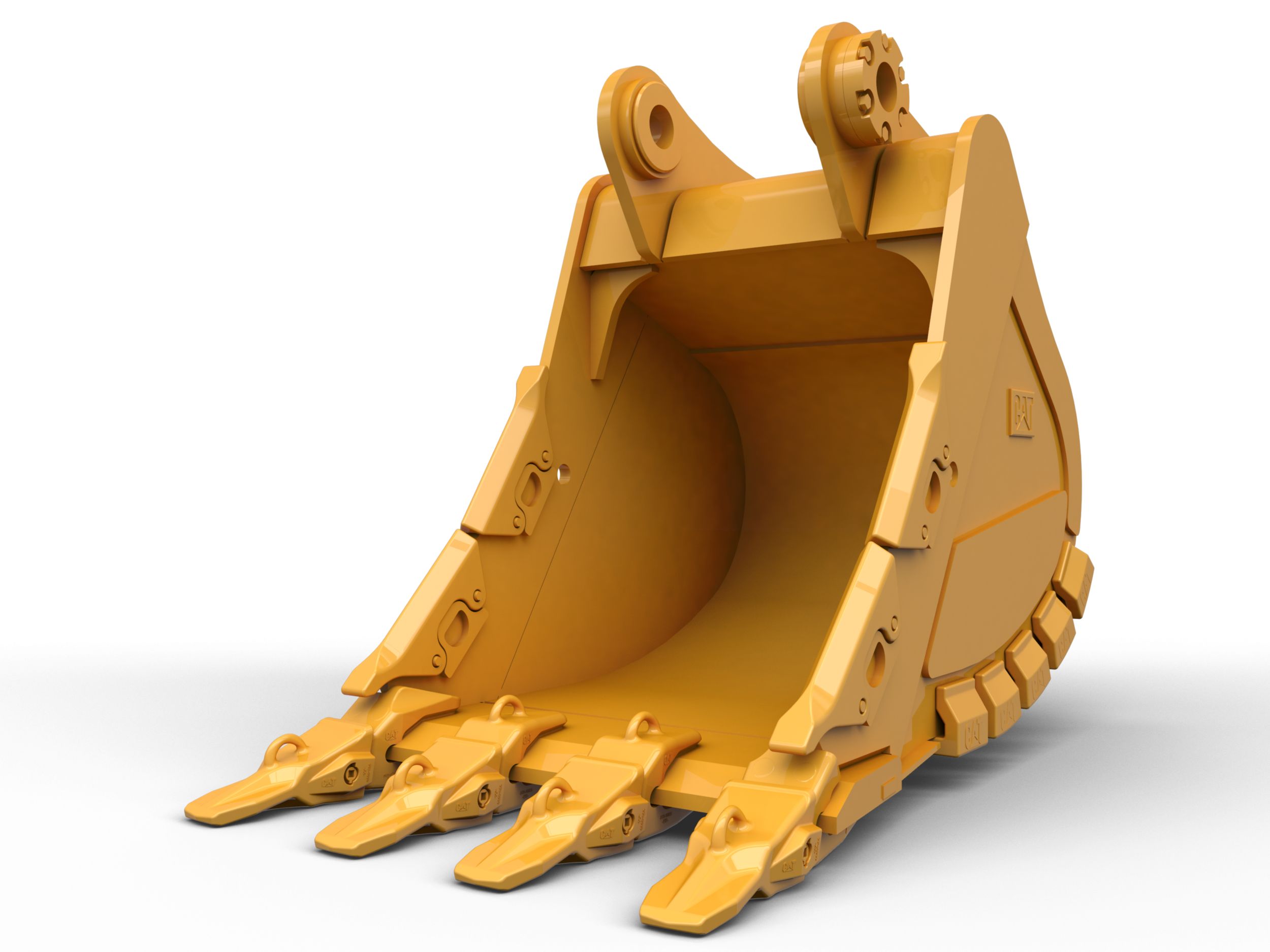 Brand

Caterpillar

Status

Current

Width

55 in / 1400 mm

Capacity

2.44 yd³ / 1.87 m³

Weight

4967 lb / 2253 kg

Interface

Use as Pin-on or with Cat Pin Grabber Coupler

Adapter Quantity

4

Adapter Size

Cat Advansys 130

Edge Type

Straight
Extreme Duty
Extreme Duty Bucket 2000 mm (79 in): 519-5289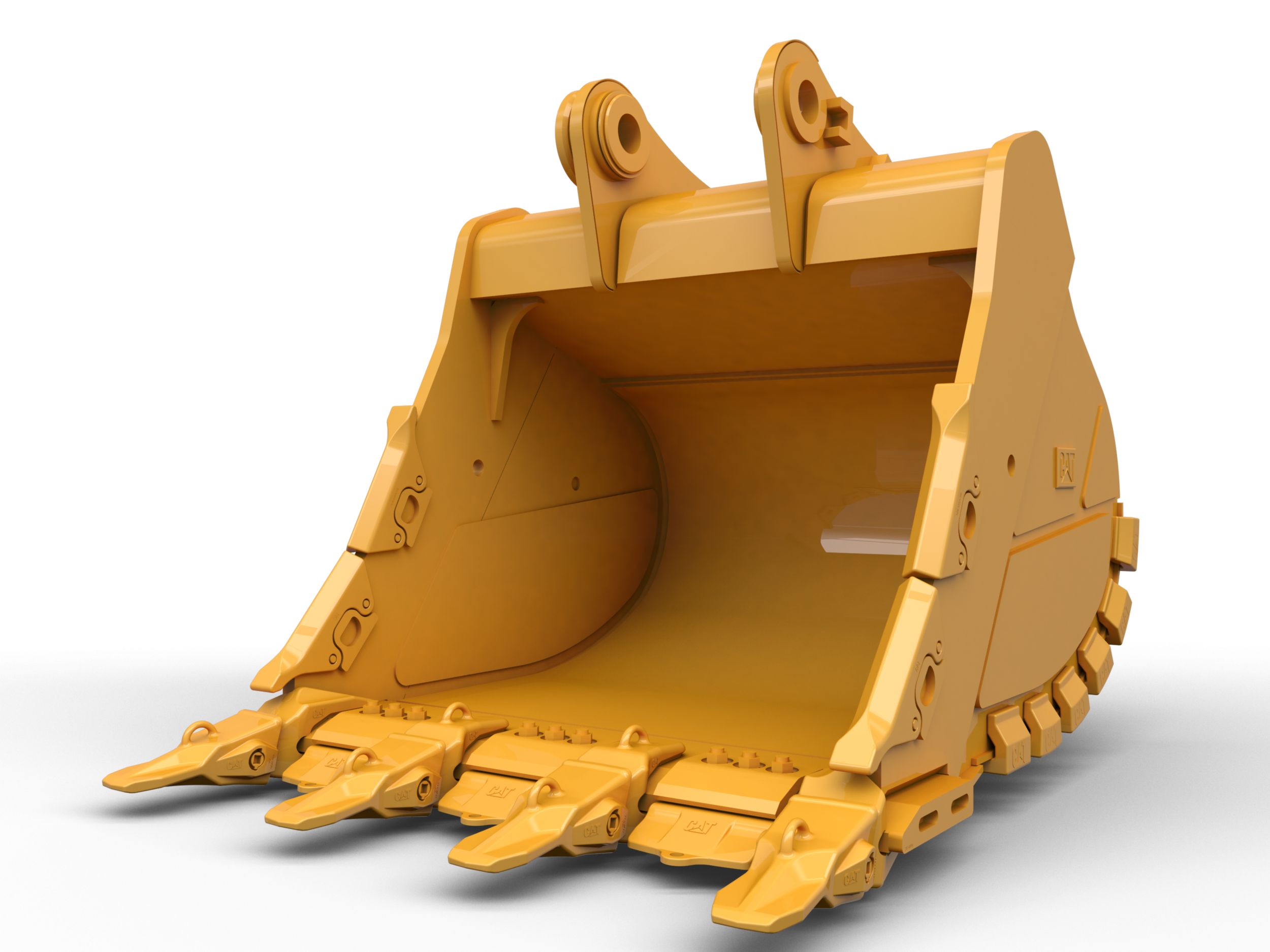 Brand

Caterpillar

Status

Current

Width

79 in / 2000 mm

Capacity

5.02 yd³ / 3.84 m³

Weight

9546 lb / 4330 kg

Interface

Use as Pin-on or with Cat Pin Grabber Coupler

Adapter Quantity

4

Adapter Size

Cat Advansys 130

Edge Type

Straight