GSH520 5-Tine, 750-Liter Orange Peel Grapple
GSH520-750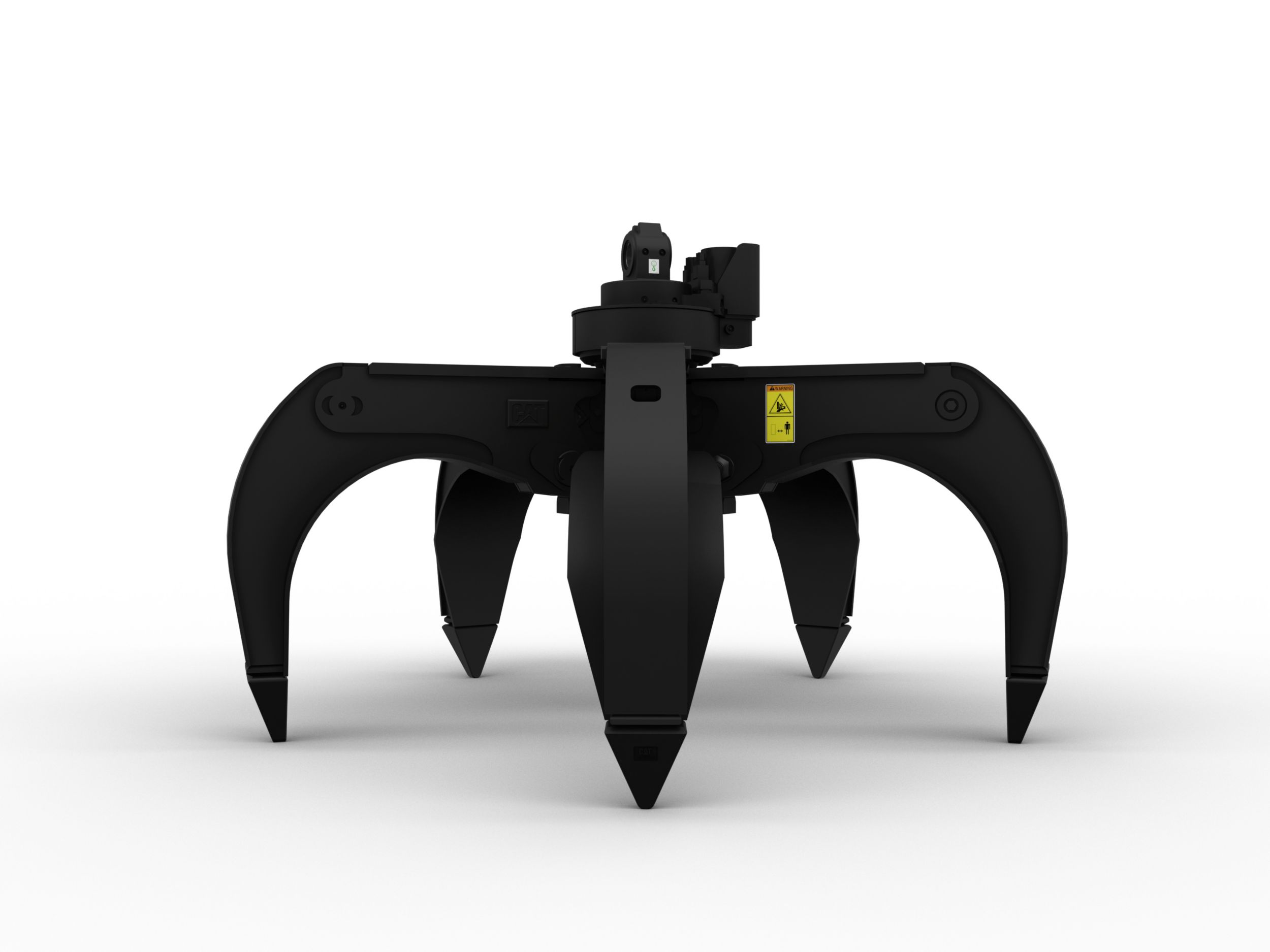 DESCRIPTION
Cat® GSH Orange Peel Grapples include models and sizes for a wide range of applications. With faster cycle times and increased capacities, GSH Grapples allow you to move more while spending less. A more efficient product design increases the grapple's overall productivity and reduces maintenance costs.Cat® GSH Orange Peel Grapples include models and sizes for a wide range of applications. With faster cycle times and increased capacities, GSH Grapples allow you to move more while spending less. A more efficient product design increases the grapple's overall productivity and reduces maintenance costs.Work Tools
High Performance with Less Fuel Burn
Move more tons per hour with faster cycle times.
Increase hydraulic flow capacity up to 160 percent with a new rotation system.
Improve your overall fill factor up to 140-200 percent because of refined tine curvature.
Cat Machines are pre-programmed with optimum performance settings for your grapple to maximize the pairing and efficiency of the machine and grapple.
Reach new heights and increase your swing control. The compact height of GSH grapples extends your capabilities and is ideal for indoor applications.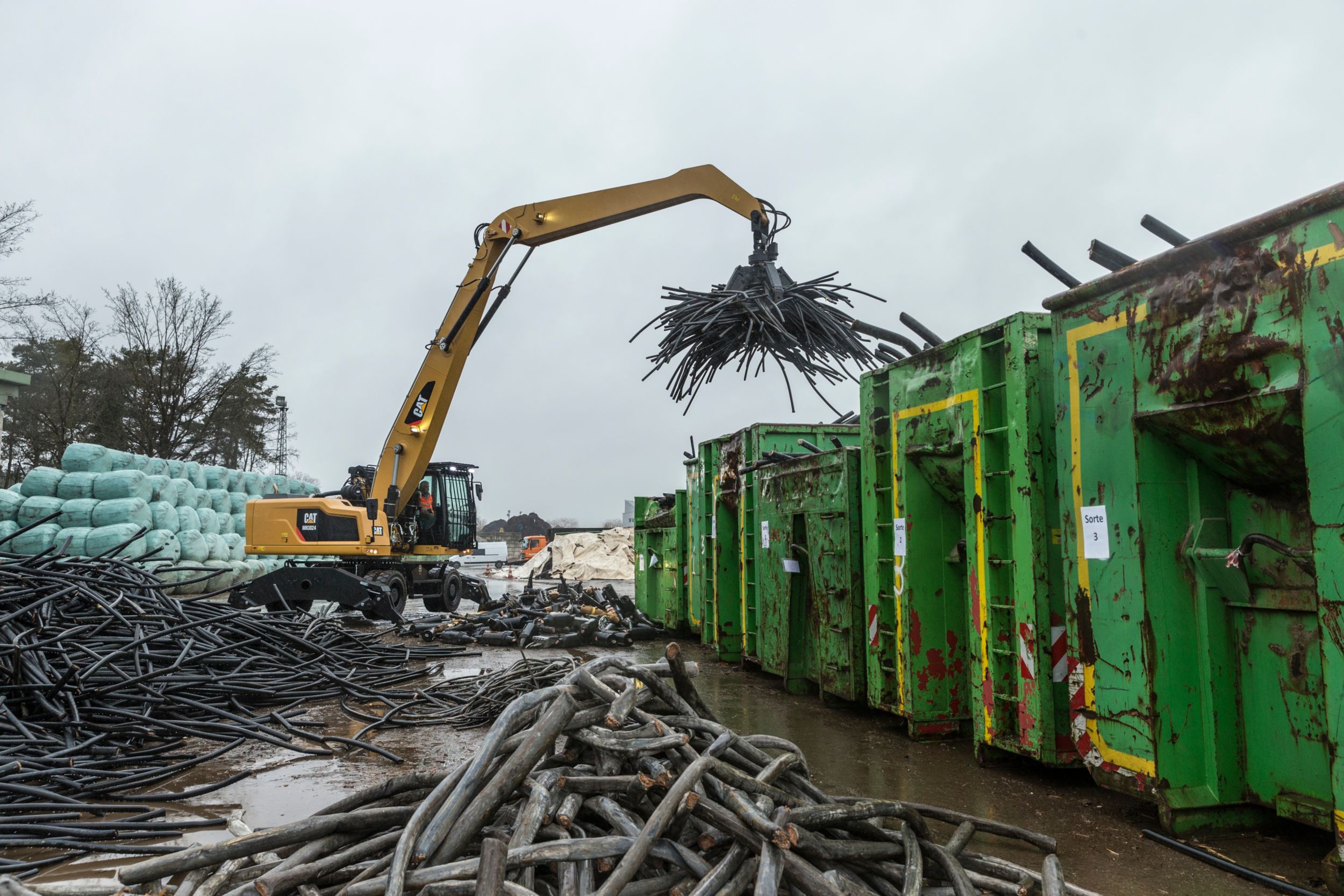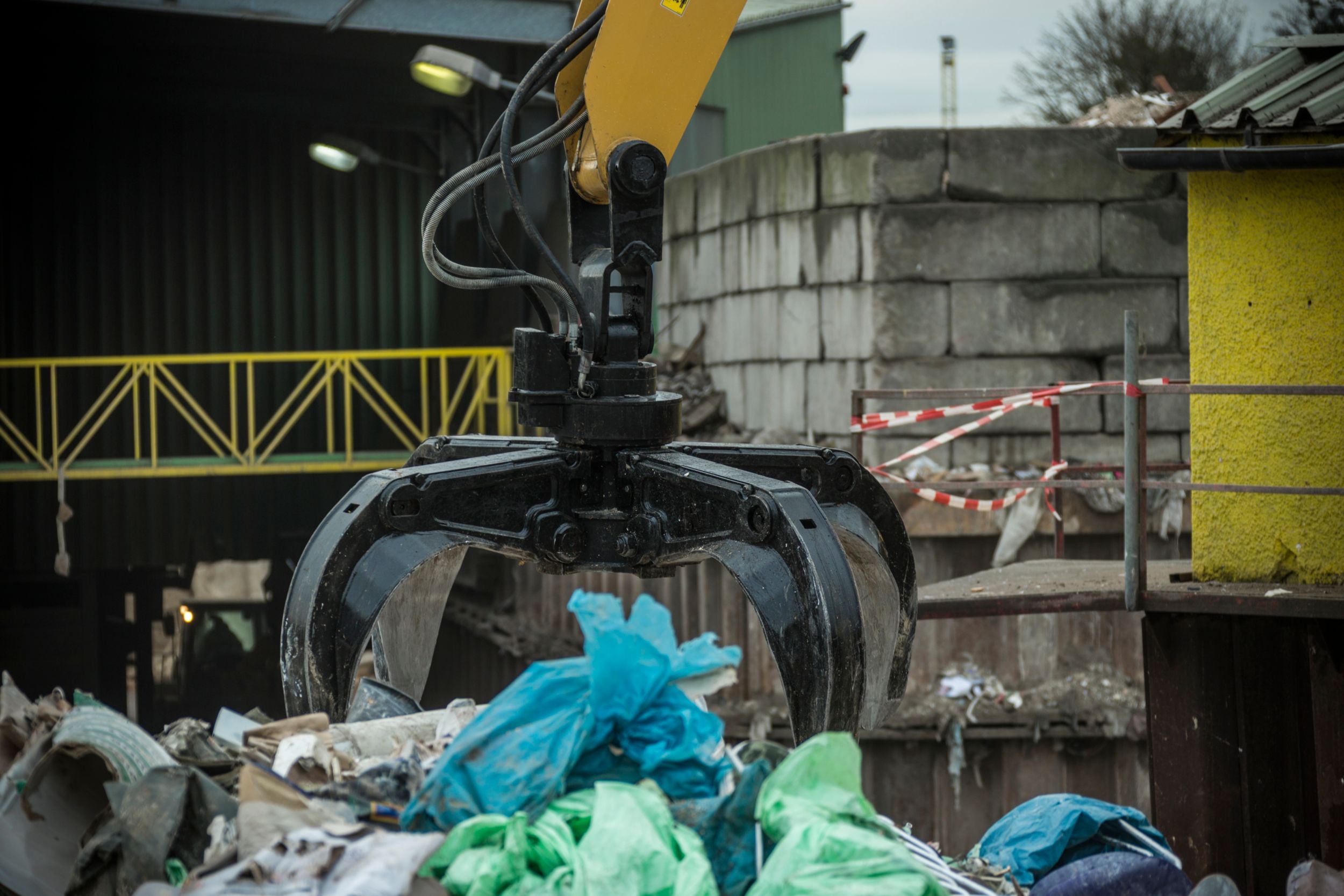 Long-lasting Quality
Grapple life is prolonged because of lighter, force distributing cast pieces in place of welds.
Prevent cylinders from overextending, and avert unnecessary wear on hinge points and tine tips with heavy duty, abrasion resistant upper and lower stops on the grapple's housing.
Strength you can count on. Solid construction inner tines and tips are built of high grade steel, resisting abrasion and metal-on-metal wear. Hinge points are cast eliminating weak points on the frame.
Increase wear life with easy to replace, cast tine tips.
Easy to Maintain Over Time
Spend more time working with decreased maintenance time.Usage before first service interval is increased up to 250 percent and ground level grease points are safer and easier to use.
Integral hydraulic components have been rerouted and are protected inside the tine, decreasing tension on hoses and eliminating interference with materials.
Easy, inside-the-tine access to the hydraulics through removable panels. Panels also include dust seals to protect the critical parts inside the tines.
Maintain a safe working environment by using the Mounting Bracket Aid which allows the bracket to stay in an upright position while installing the grapple to the machine.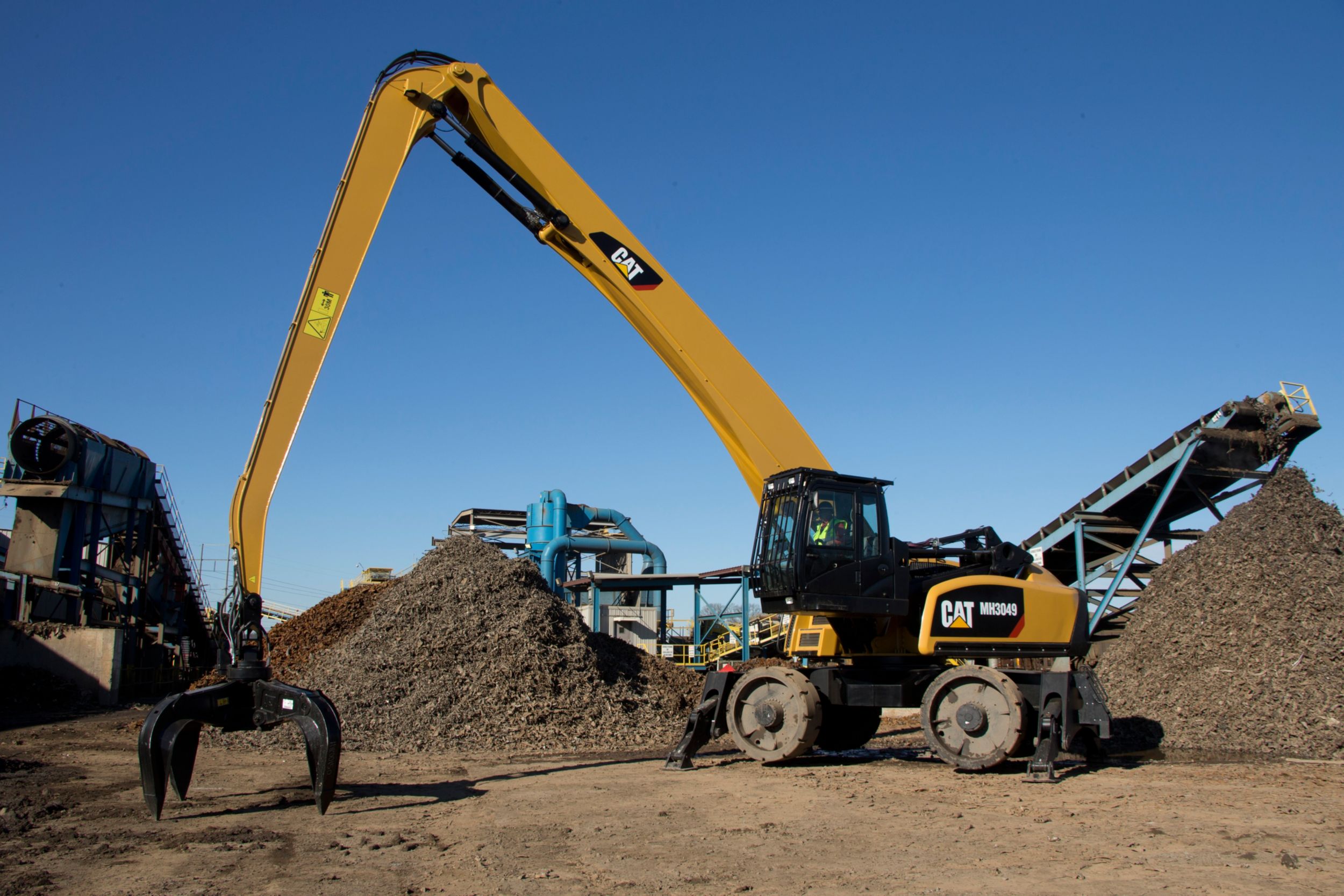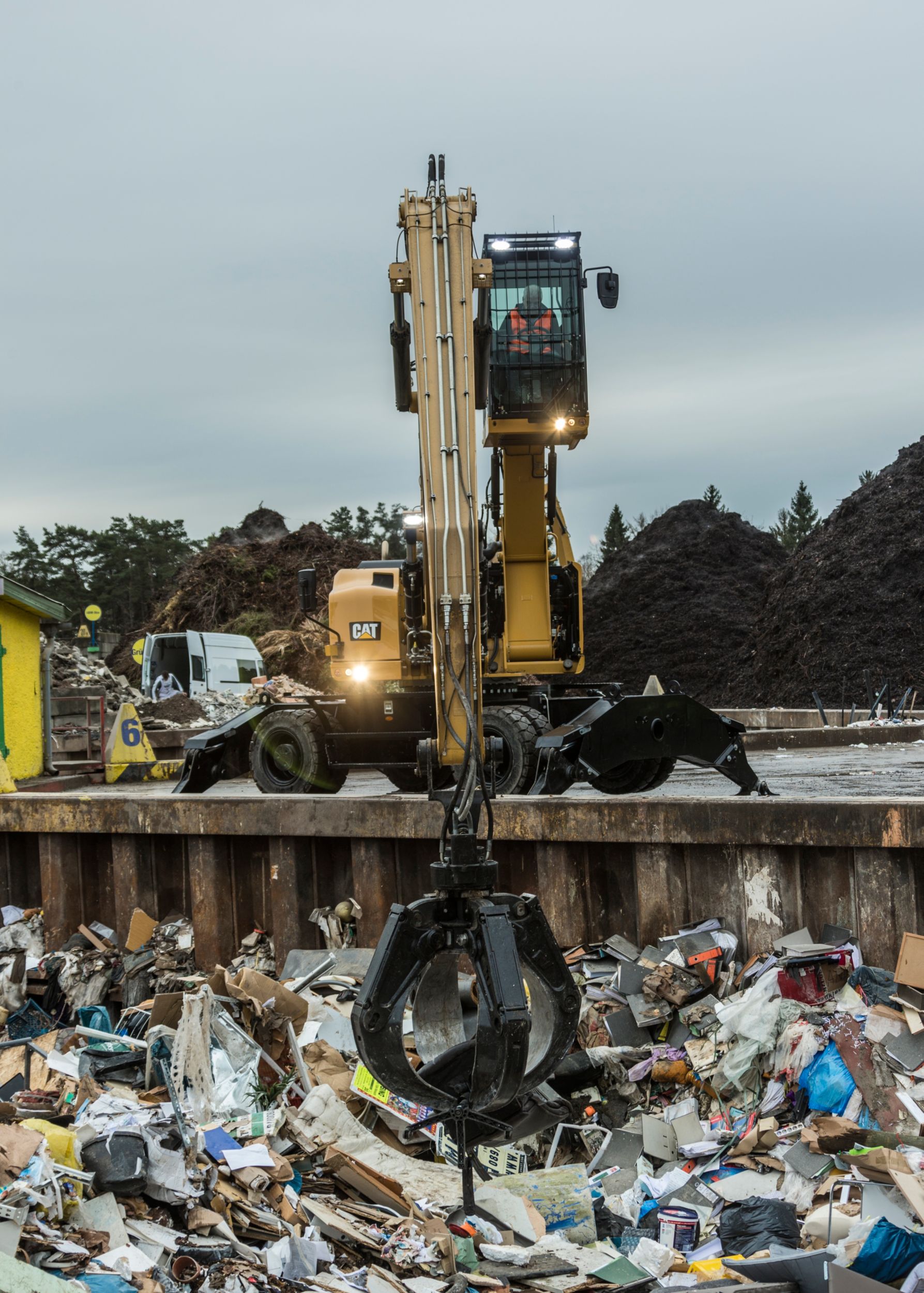 Options for Specific Applications
Meet your specific application needs with 4 or 5-tine models and optional semi-open or closed tine styles.

Four tines - square footprint, clean corners in rail cars and trailers. Safe grab closure for bulky goods such as car bodies.
Five tines - optimal retention of smaller materials.
Semi-open tines work best for applications where larger steel scrap or car bodies are being moved.
Closed tines are optimal in instances where smaller, shredded materials are the primary use.

GSH420 and GSH520 models now come with a standard lift eye on the bottom side of the housing where a magnet can be mounted.
Other GSH models have the option of including a lift eye when ordering the grapple.
Specs
Name:
GSH520 5-Tine, 750-Liter Orange Peel Grapple
Maximum Lift Capacity
17637 lb / 8000 kg
Shell Type Options
Semi-open, Closed
Operating Weight
3166 lb / 1436 kg
Material Handler Minimum
20 ton (US) / 20 ton (US)
Material Handler Maximum
30 ton (US) / 30 ton (US)
Excavator Minimum
14 ton (US) / 14 ton (US)
Excavator Maximum
21 ton (US) / 21 ton (US)