102 mm (4 in)
102 mm (4 in) Standard Bit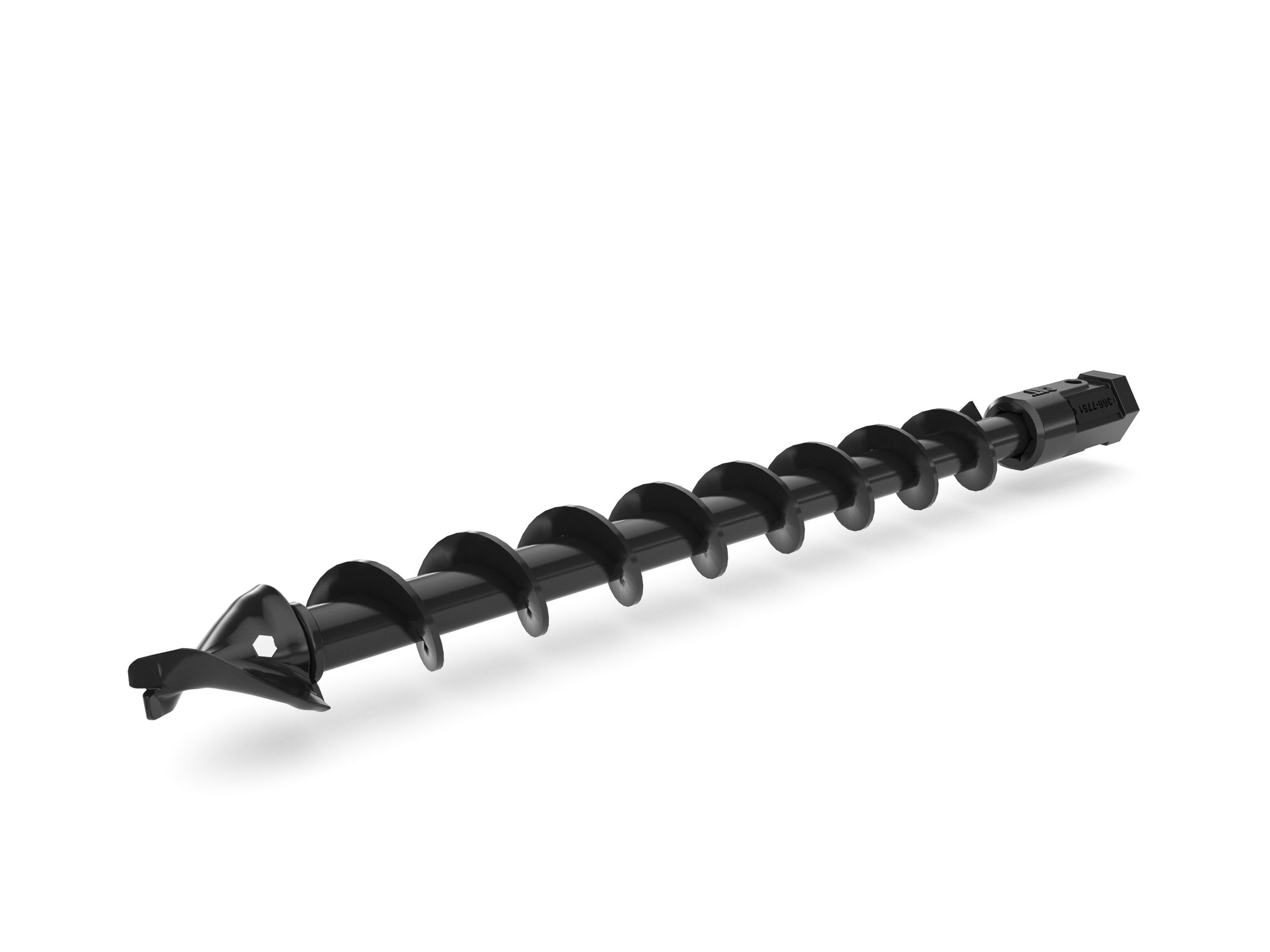 DESCRIPTION
Designed for digging postholes, footings, shrub and tree plantings easily and efficiently.Cat® Auger Bits equip Cat Augers for post hole auger applications, such as fencing, footings, sign posts, trees and shrubs in construction, agricultural and landscaping jobs.
Standard Duty
Standard duty bits are used in normal ground conditions and fracturable rock applications for ordinary digging. Best for those who dig 250-300 holes a day, allowing quick tooth changes.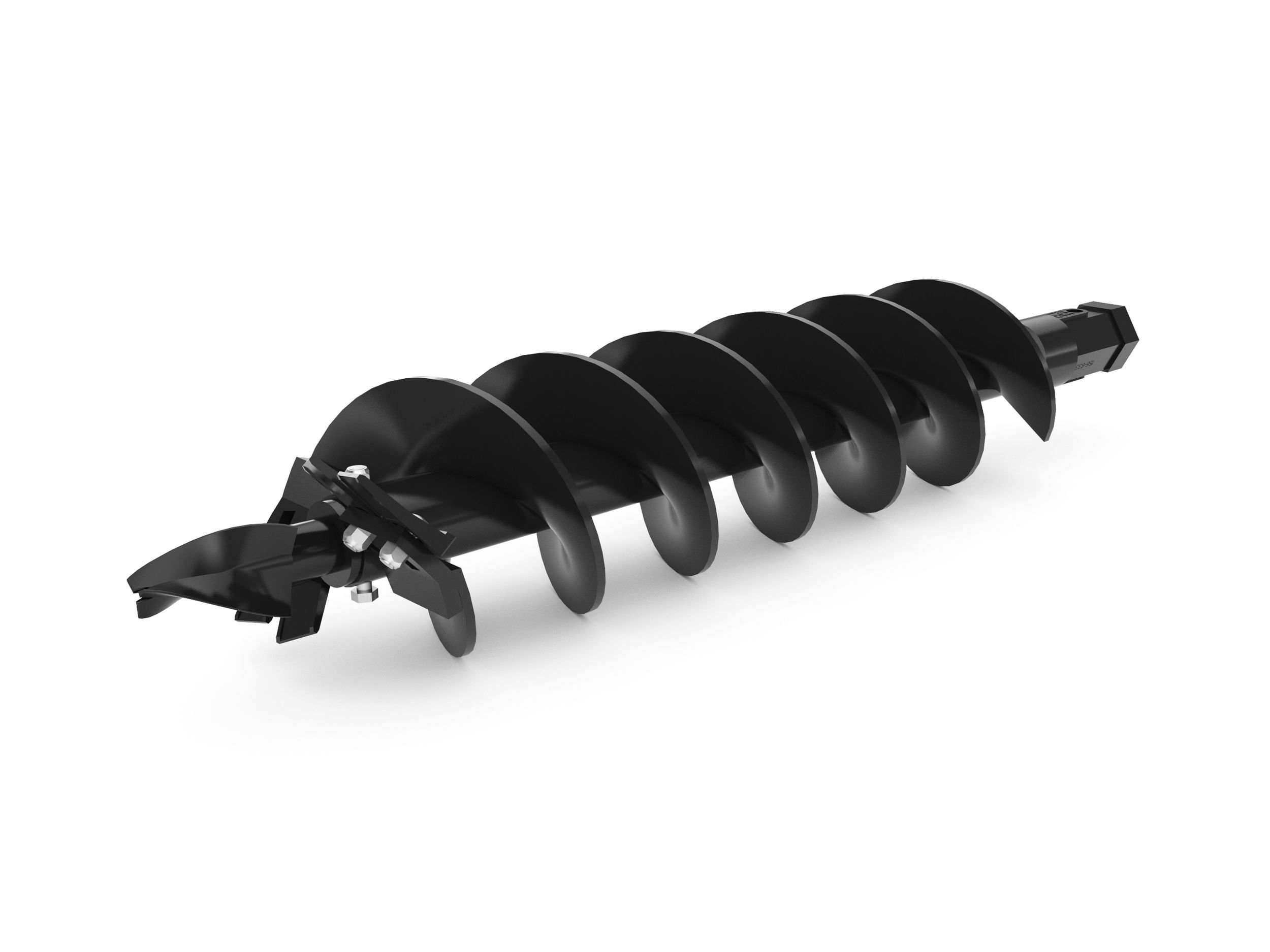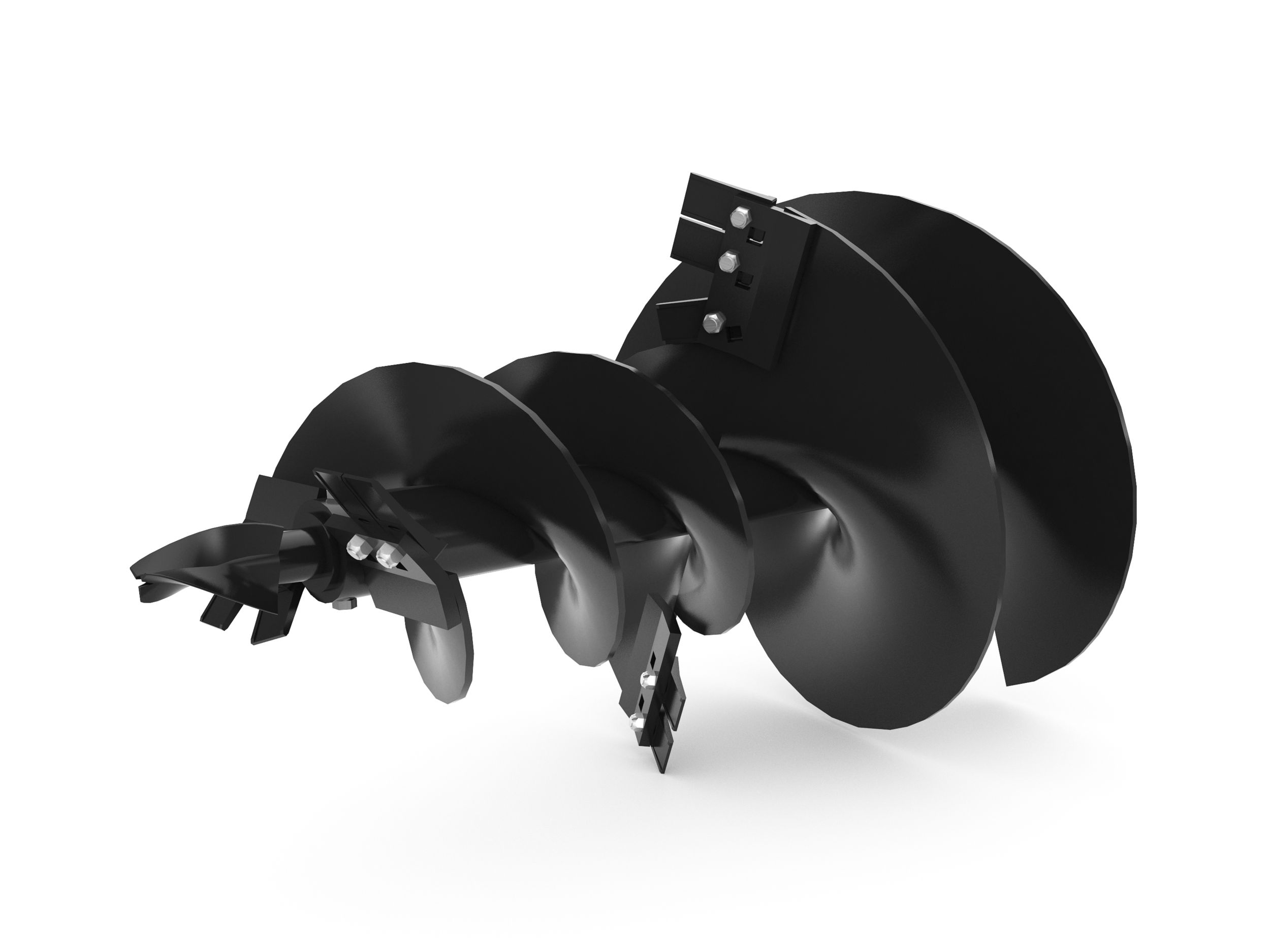 Tree Bits
Tree bits are utilized best in abrasive soil and fracturable rock. Tree bits are tapered for drilling a larger diameter upper hole for a root ball and smaller diameter hole for mulch or fertilizer.
Industrial Bits
Industrial bits provide excellent tooth retention while digging, yet allows for easy removal and installation.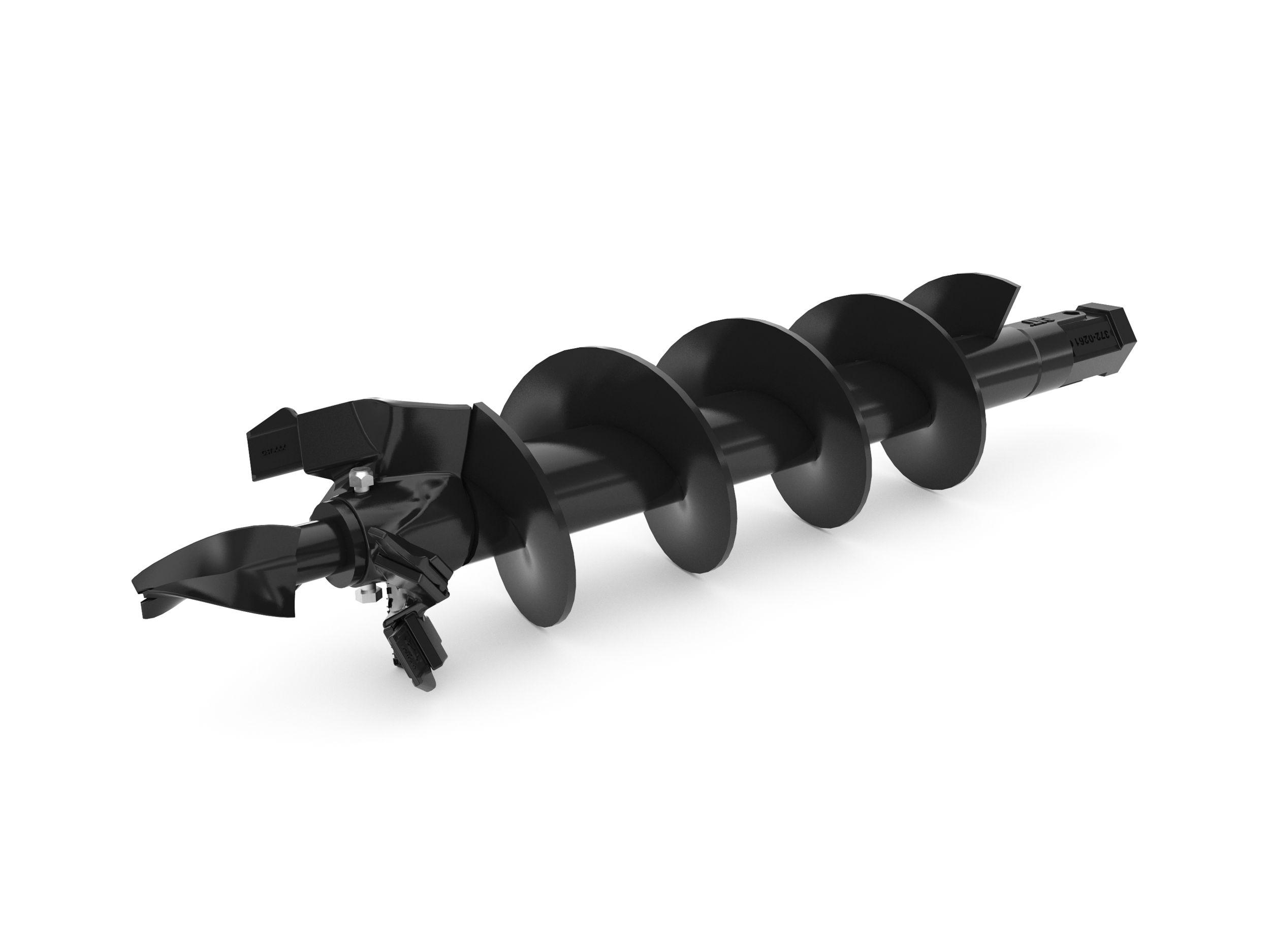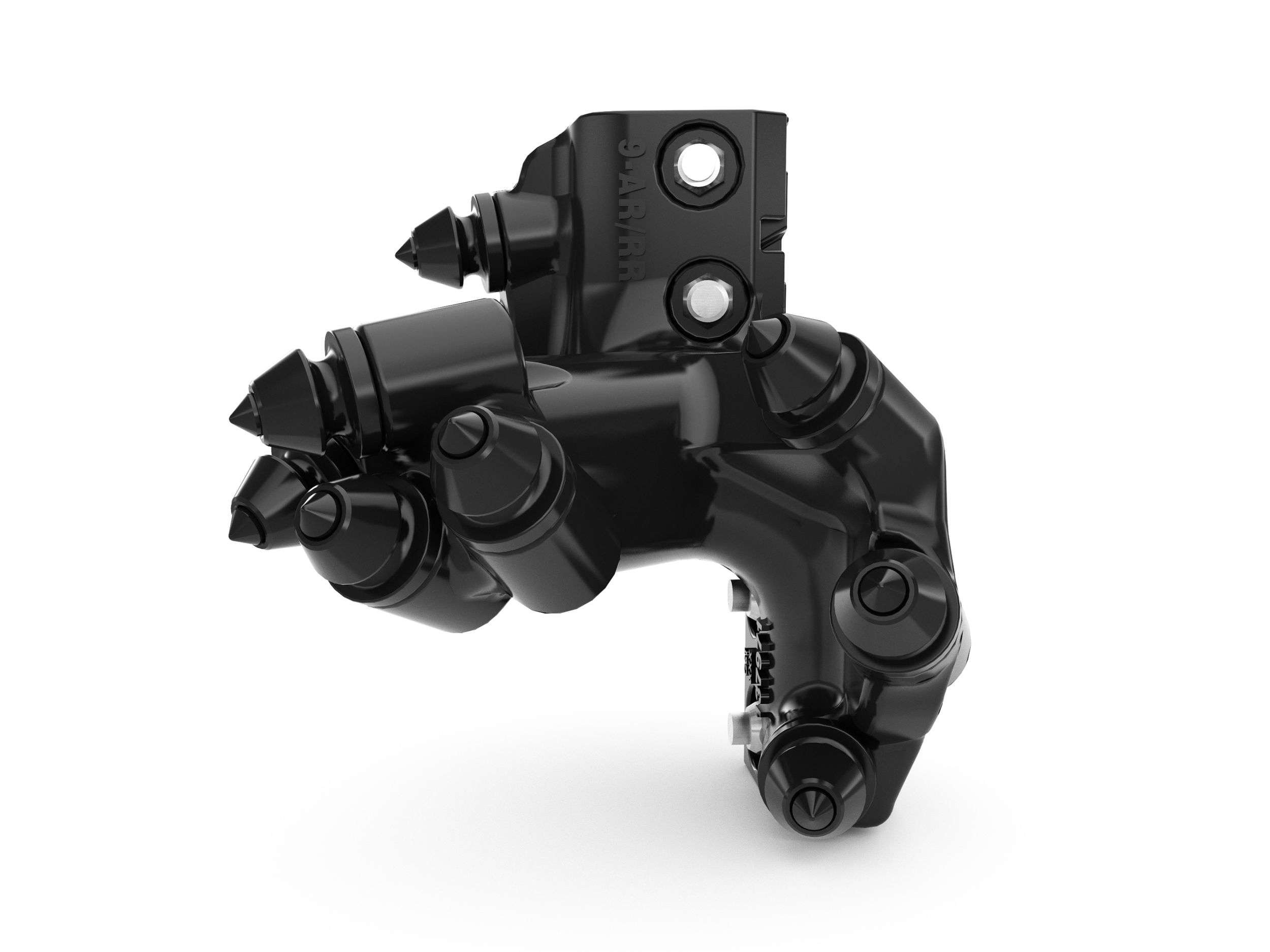 Standard Rock Drill Head Bits (bolt-on)
Standard rock drill head bits transform a standard bit to an industrial version when ground conditions change from normal to severe, including hard rock and various types of concrete conditions. Bits can easily be removed when returning to dirt or normal conditions.
Rock Drill Head and Teeth
Standard rock drill head has an enlarged shoulder to increase holder protection protect the connection for use in solid fracturable rock and high impact soil. A variety of auger flights are available to handle various ground conditions. Gage teeth for the outer station and flat and/or chisel teeth for the inner stations. Flights are available hard faced or carbide to handle abrasive soil and compacted rock.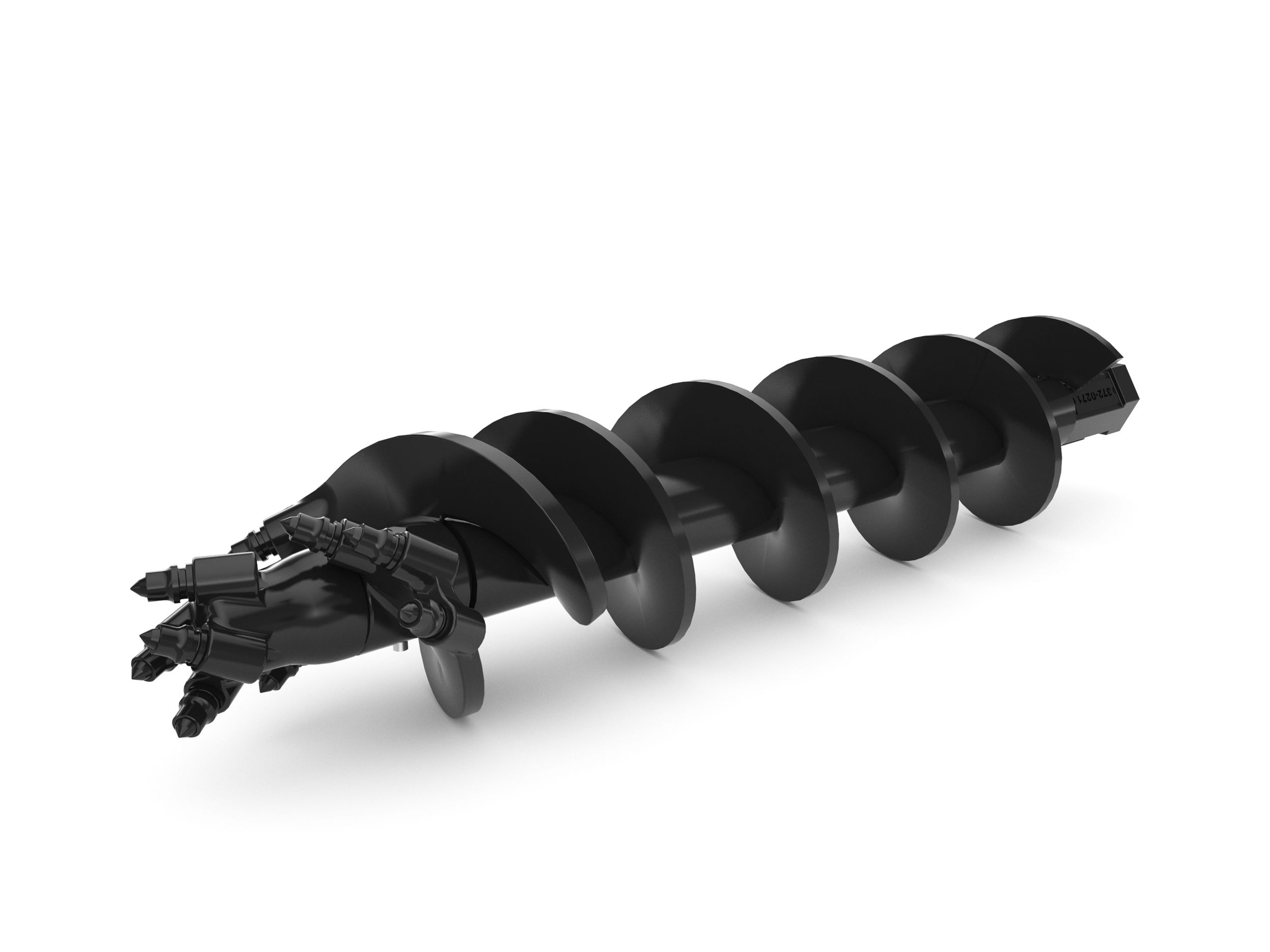 Specs
Long Name:
102 mm (4 in) Standard Bit
Overall Length
48 in / 1219 mm
Cut Diameter
4 in / 102 mm
Compatible Bit Extension
305, 610, 915, 1829 mm (12, 24, 36, 72 in)
SEE HOW 102 mm (4 in) COMPARES AGAINST FREQUENTLY COMPARED PRODUCTS.
Bits
102 mm (4 in)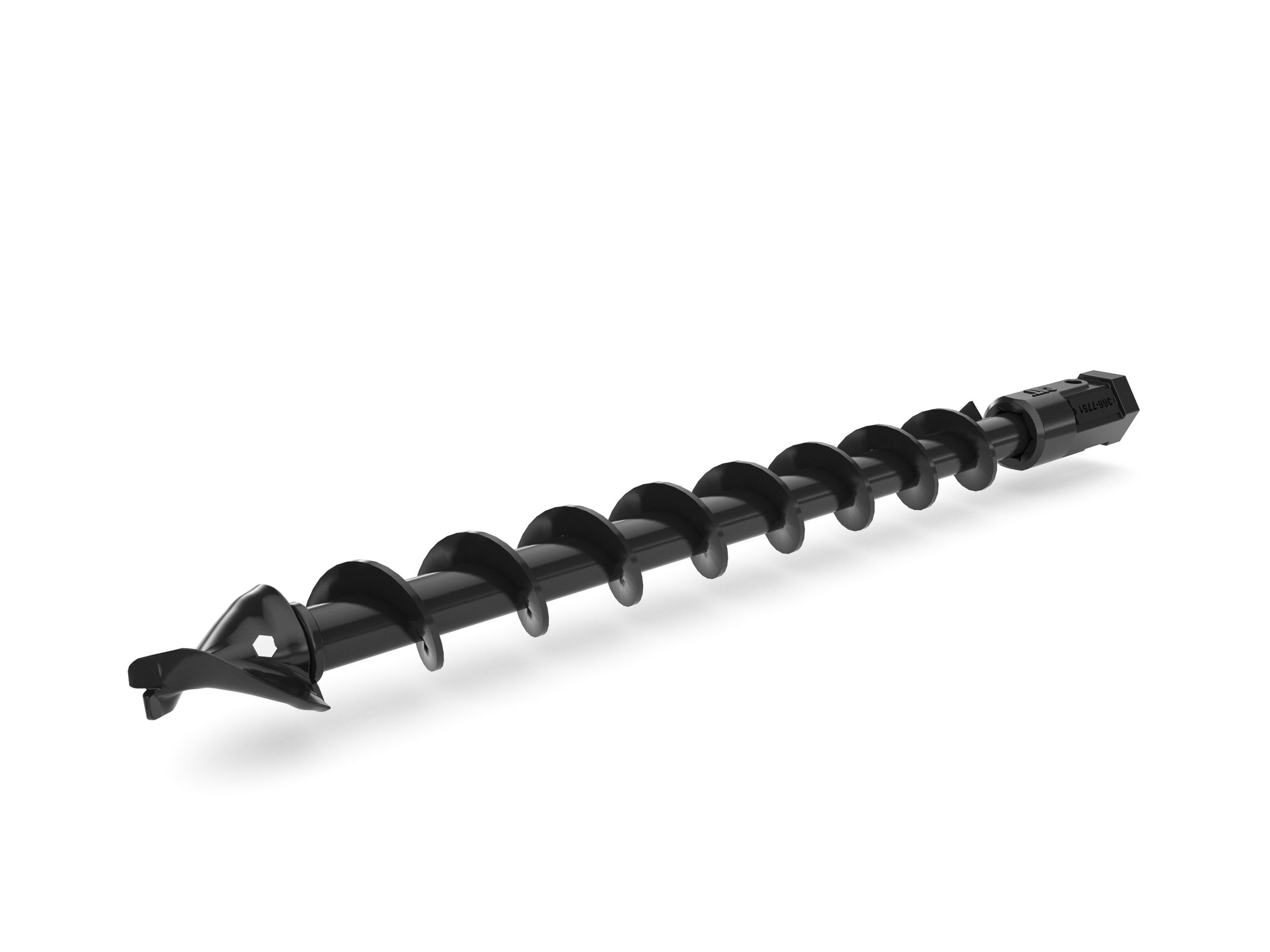 Brand

Cat

Status

Current

Type

Standard Bit

Overall Length

48 in / 1219 mm

Weight

39.7 lb / 18 kg

Cut Diameter

4 in / 102 mm

Compatible Bit Extension

305, 610, 915, 1829 mm (12, 24, 36, 72 in)

Number of Teeth

2
Bits
1219 mm (48 in)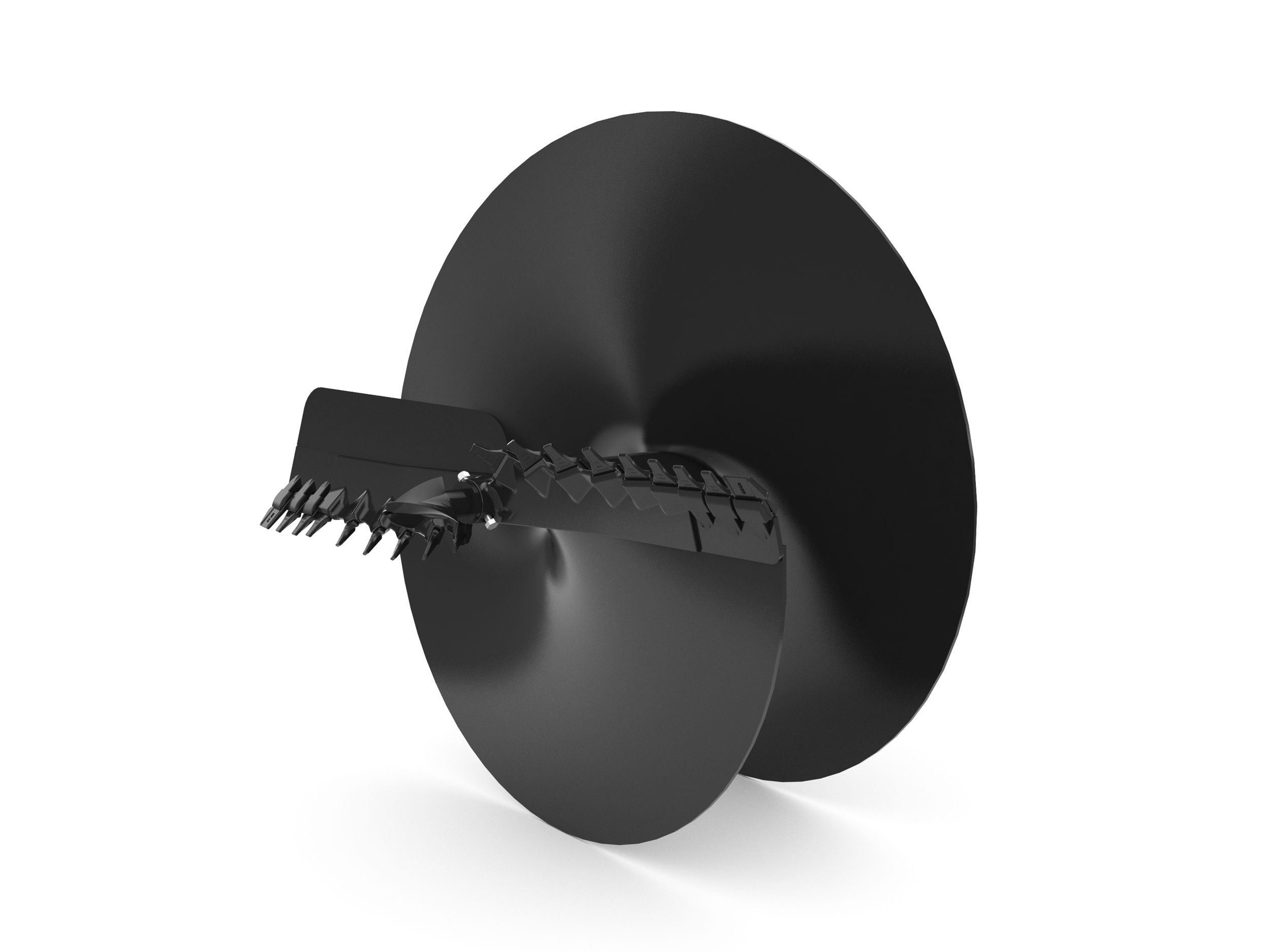 Brand

Cat

Status

Current

Type

Industrial Bit

Overall Length

48 in / 1220 mm

Weight

343.9 lb / 156 kg

Cut Diameter

48 in / 1219 mm

Compatible Bit Extension

305, 610, 915, 1829 mm (12, 24, 36, 72 in)

Number of Teeth

18
Bits
1067 mm (42 in)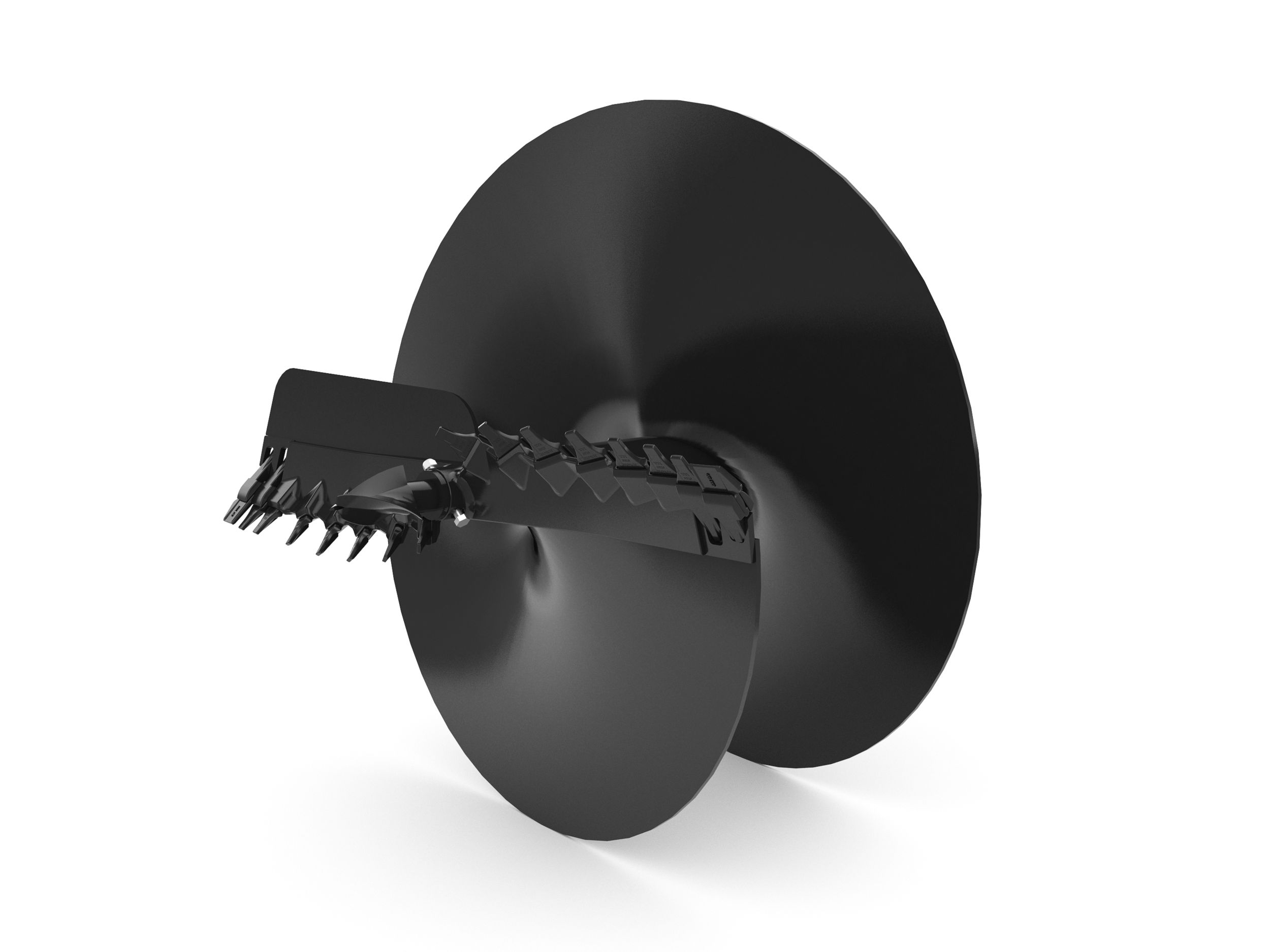 Brand

Cat

Status

Current

Type

Industrial Bit

Overall Length

48 in / 1219 mm

Weight

291 lb / 132 kg

Cut Diameter

42 in / 1067 mm

Compatible Bit Extension

305, 610, 915, 1829 mm (12, 24, 36, 72 in)

Number of Teeth

16