1168 mm (46 in)
1168 mm (46 in) Stump Bucket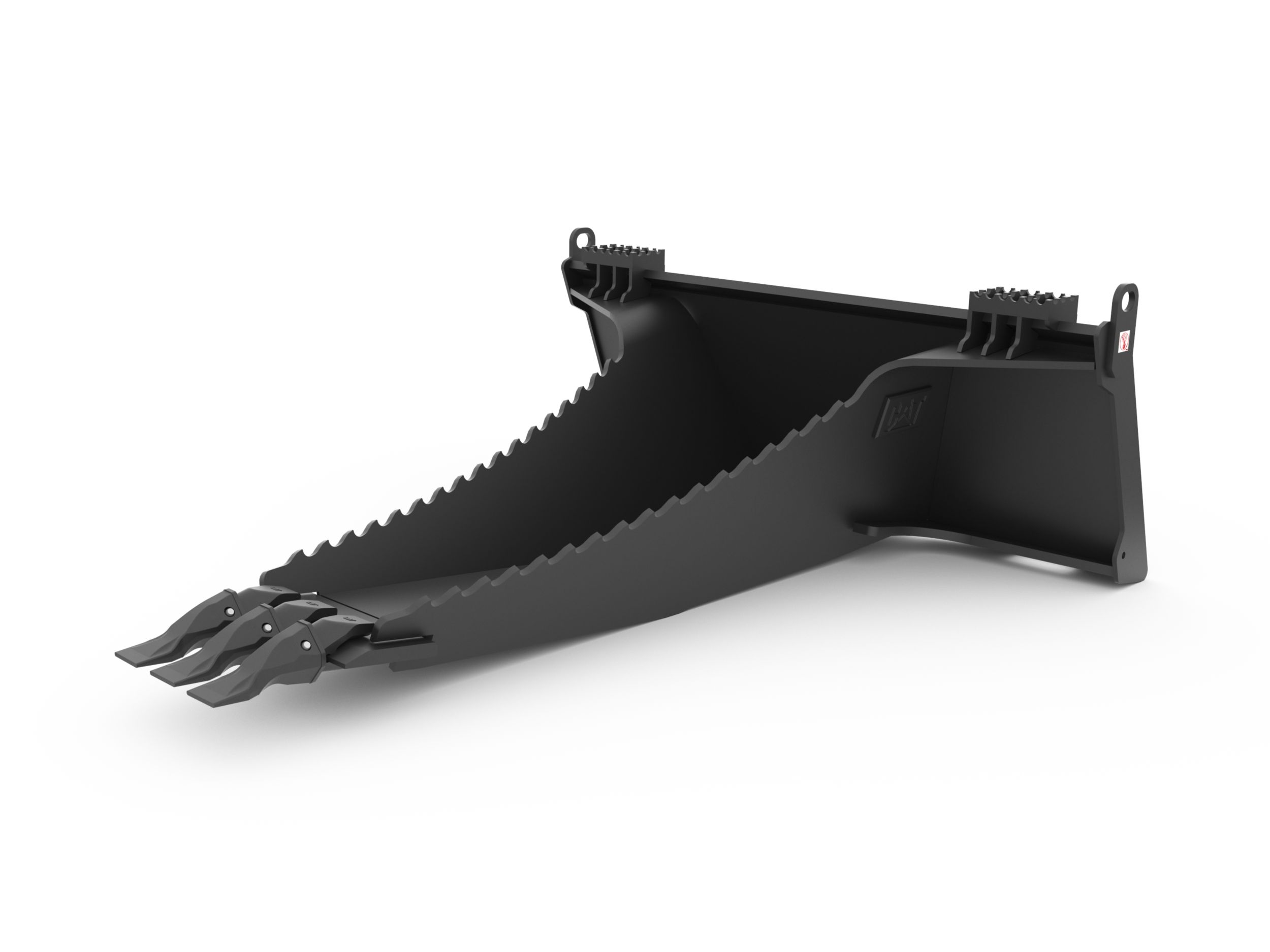 DESCRIPTION
Stump buckets are specifically designed to quickly dig up and remove tree stumps.Cat® Stump Buckets for Cat Skid Steer Loaders, Compact Track loaders, and Compact Wheel Loaders are specifically designed for stump removal. The long narrow design allows operators to dig closely around and underneath the root ball of the stump for quick and easy removal. The serrated bucket edges are designed to cut through roots and the integrated chain loops provide a way to secure large stumps once they are removed. The Stump Bucket uses replaceable teeth that can be changed to best suit the working environment. Applications include land clearing, landscaping, and property maintenance.
Serrated Edges
Serrated edges allow the operator to easily cut though roots to assist in stump removal.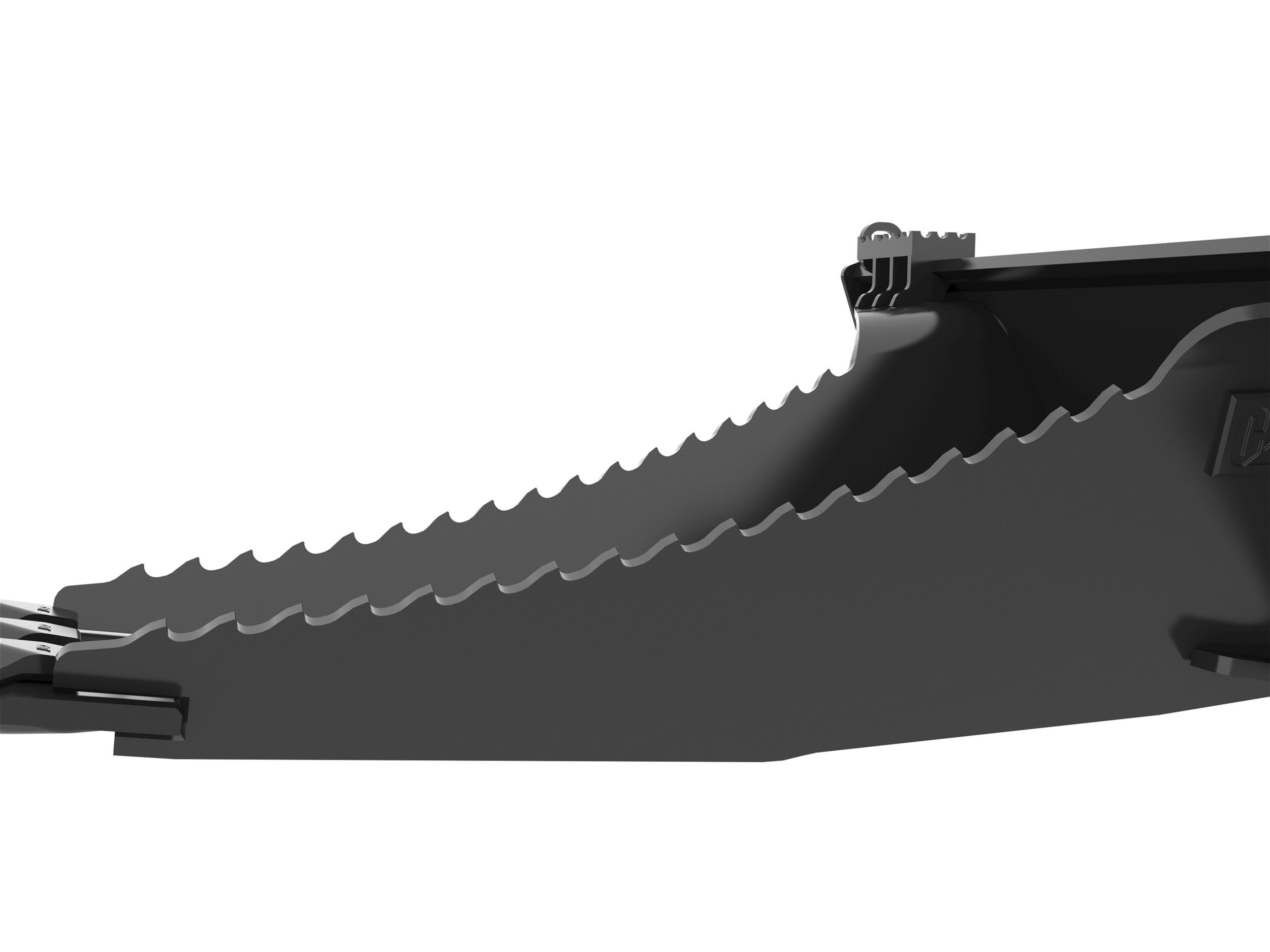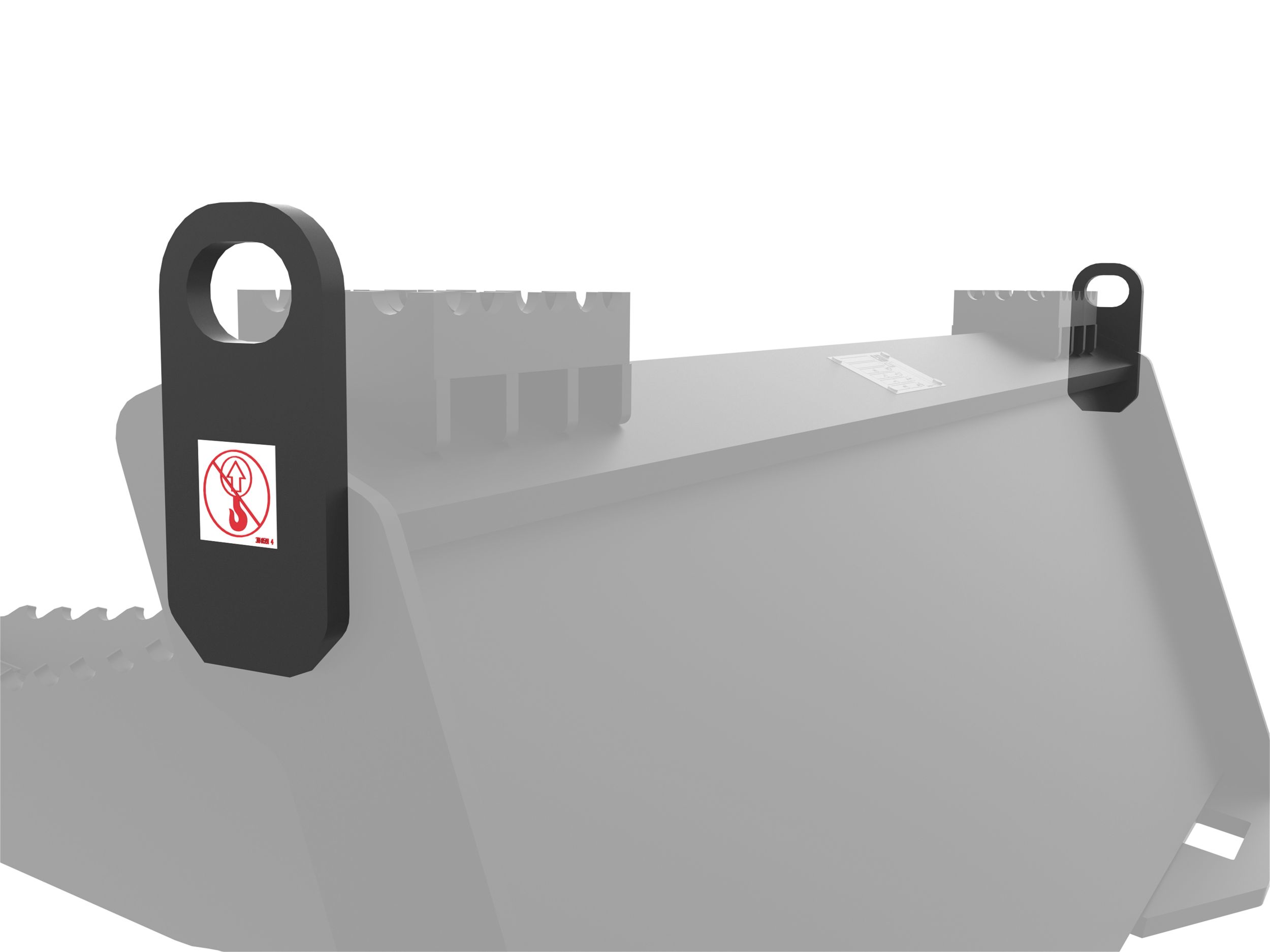 Tie Down Loops
Tie downs can be used for transport or securing a large stump to the bucket.
Replaceable Teeth
Ensures long service life. Penetration style teeth are standard, but can be changed out to different styles.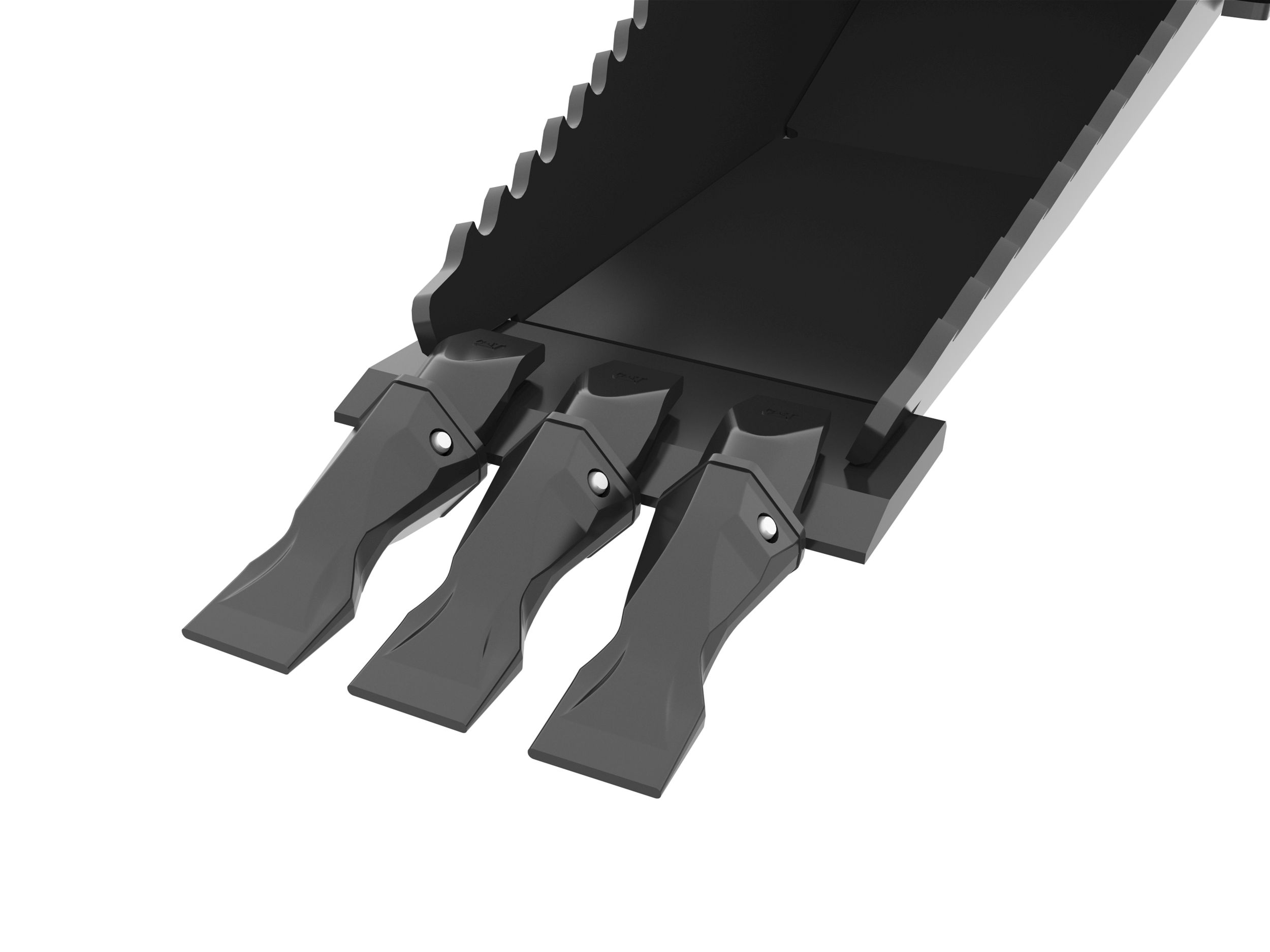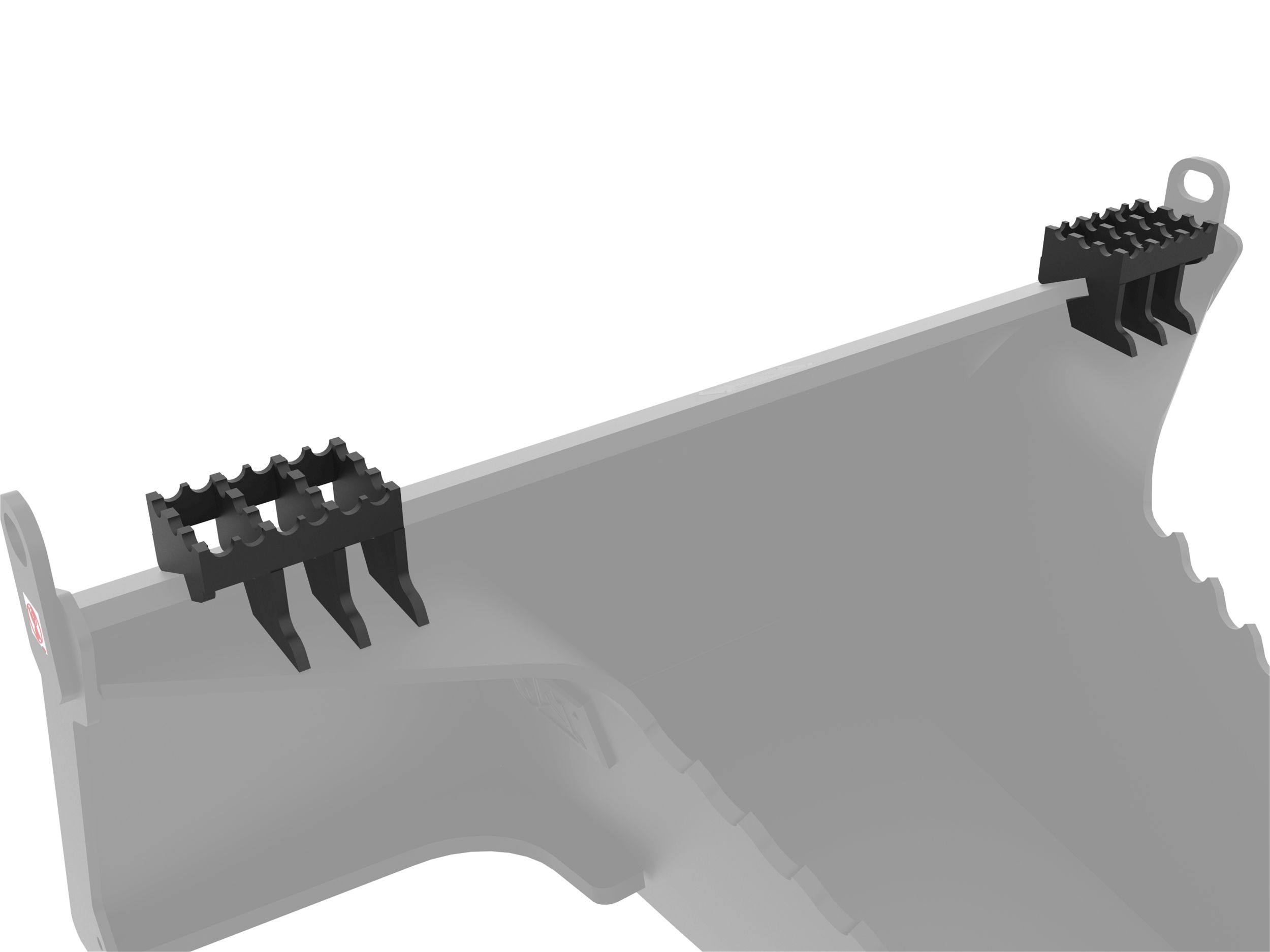 Serrated Steps
Provides secure footing when entering and exiting the machine.
Bucket Drain Holes
Drain holes help keep water from pooling while being stored.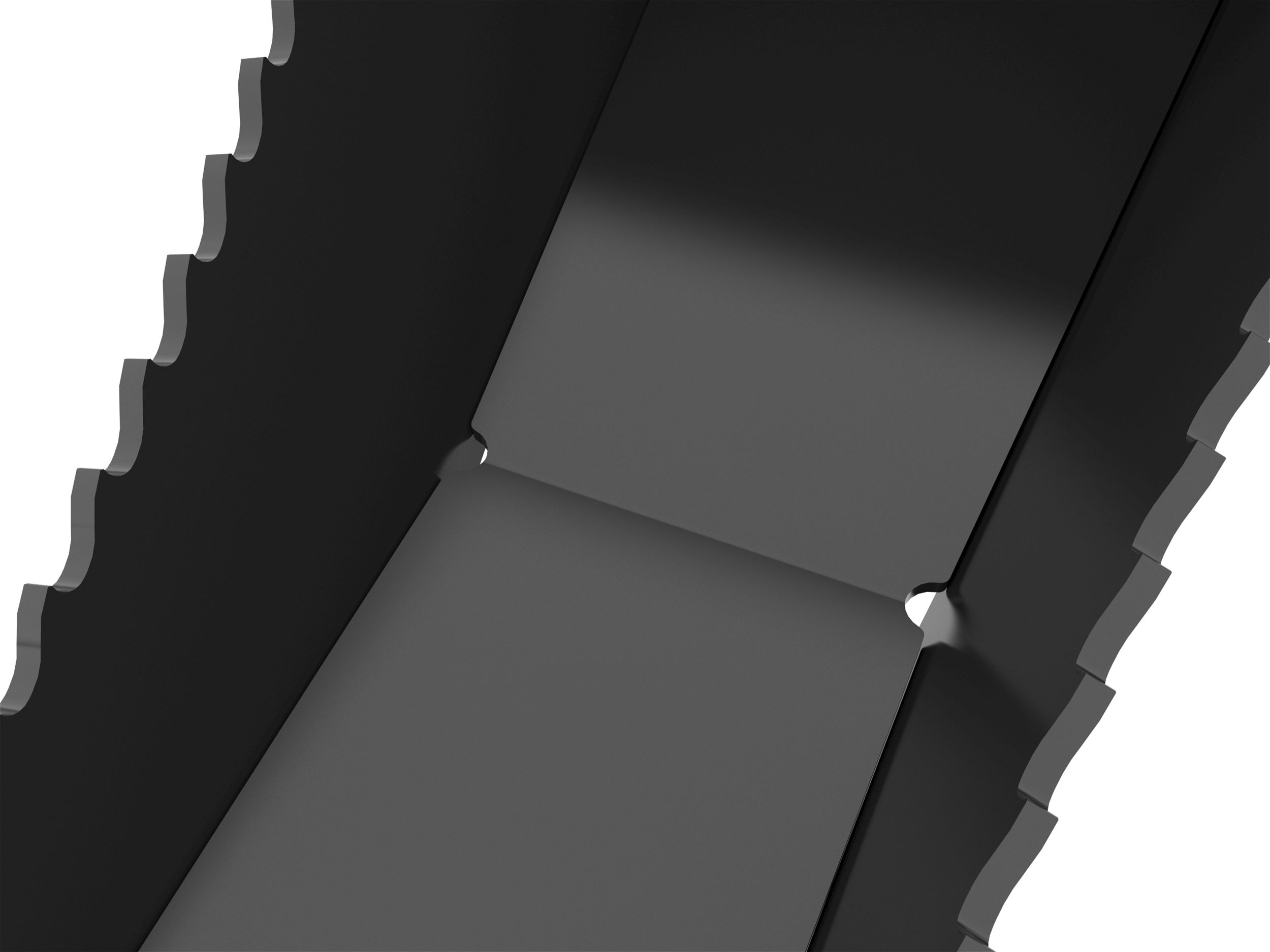 Specs
Long Name:
1168 mm (46 in) Stump Bucket
Working Width
11.8 in / 300 mm
Overall Width
46 in / 1168 mm
Base Edge Thickness
0.8 in / 20 mm
Sidewall Thickness
0.5 in / 12 mm
Interface Type
Skid Steer Coupler