140 / 140 AWD - LVR Tier 4 / Stage 5
140 Motor Grader LVR
Cat® 140 motor graders are designed for road grading, shaping shoulders, slopes, and ditches, or snow removal. Available in all wheel drive for extra traction.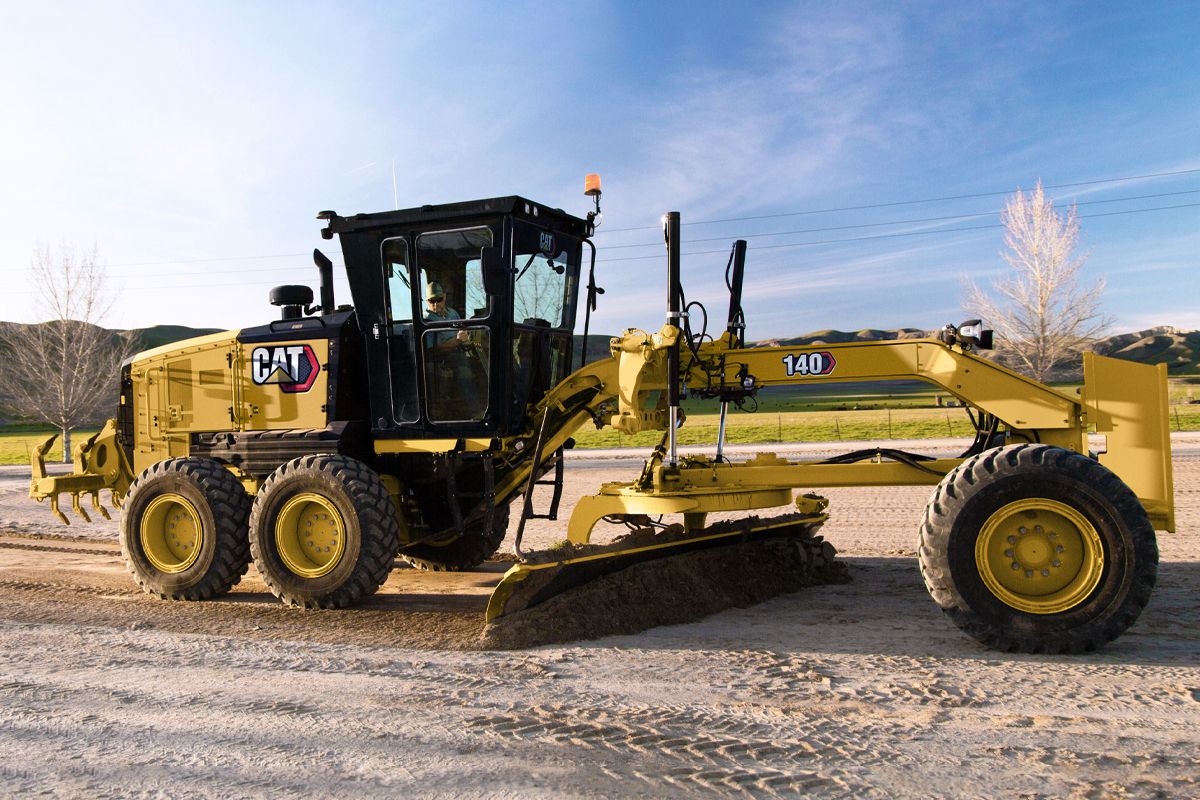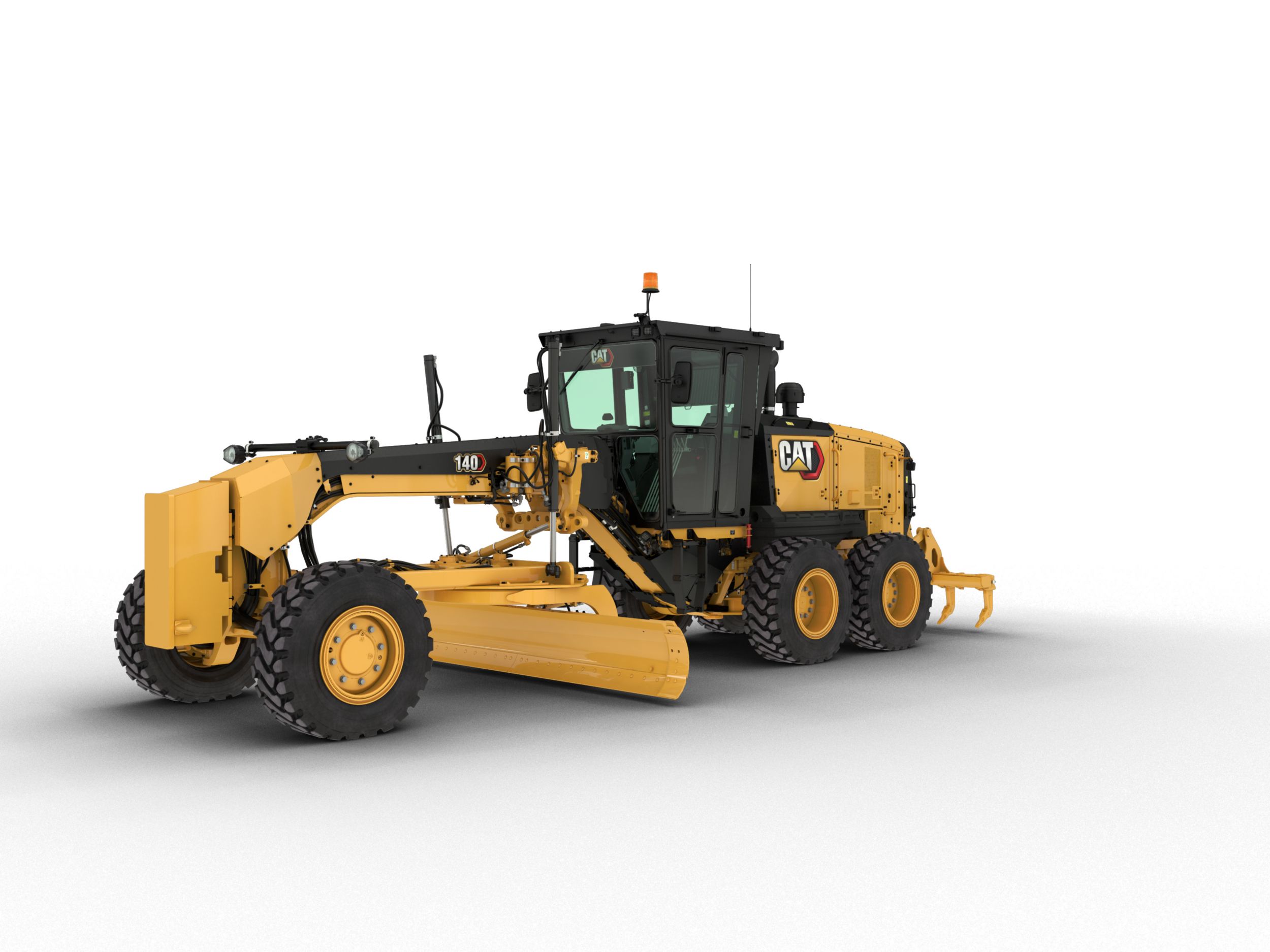 DESCRIPTION
The Cat® 140 uses 45 years of refined steering wheel and lever controls experience for more precise grading. With a range of technology options, you can improve grading accuracy and save on materials. With lowered maintenance intervals, the 140 Motor Grader sets the pace for low operating costs, while maintaining productivity and efficiency.The Cat® 140 Motor Grader combines technology and lever controls for high performance. Integrated technology, such as Cat Grade with Cross Slope and Stable Blade options, ensures optimal grade for your project. The new cab offers increased comfort and ergonomically designed, adjustable control console. Reduce up to 10 percent fuel consumption by using ECO Mode and 20 percent in fluid and filter maintenance costs with the new filtration technology.
140 Cat® Motor Grader – Steering Wheel and Lever Controls
BUILT TO PERFORM
Prefer a motor grader with steering wheel and levers? The 140 uses Caterpillar's 45 years of lever and steering wheel controls design experience to provide you with the control option you prefer.
Save up to 40 percent in material with the Cat Grade with Cross Slope feature. Monitor Cross Slope information from the machine display.
Optimized machine balance ensures maximum drawbar power to the ground.
Don't let the snow stop you from working. The all-wheel drive (AWD) option assists with traction and maneuvering the machine.
Each machine is equipped with the Cat C9.3 engine for power and reliability.
Save up to 10 percent on fuel consumption with ECO Mode.
For your fine grade applications, the hydraulic system provides multifunction capability of up to seven simultaneous functions for superior performance.
Reduce risk of impact damage with the standard circle drive slip clutch. It protects your circle drive and teeth.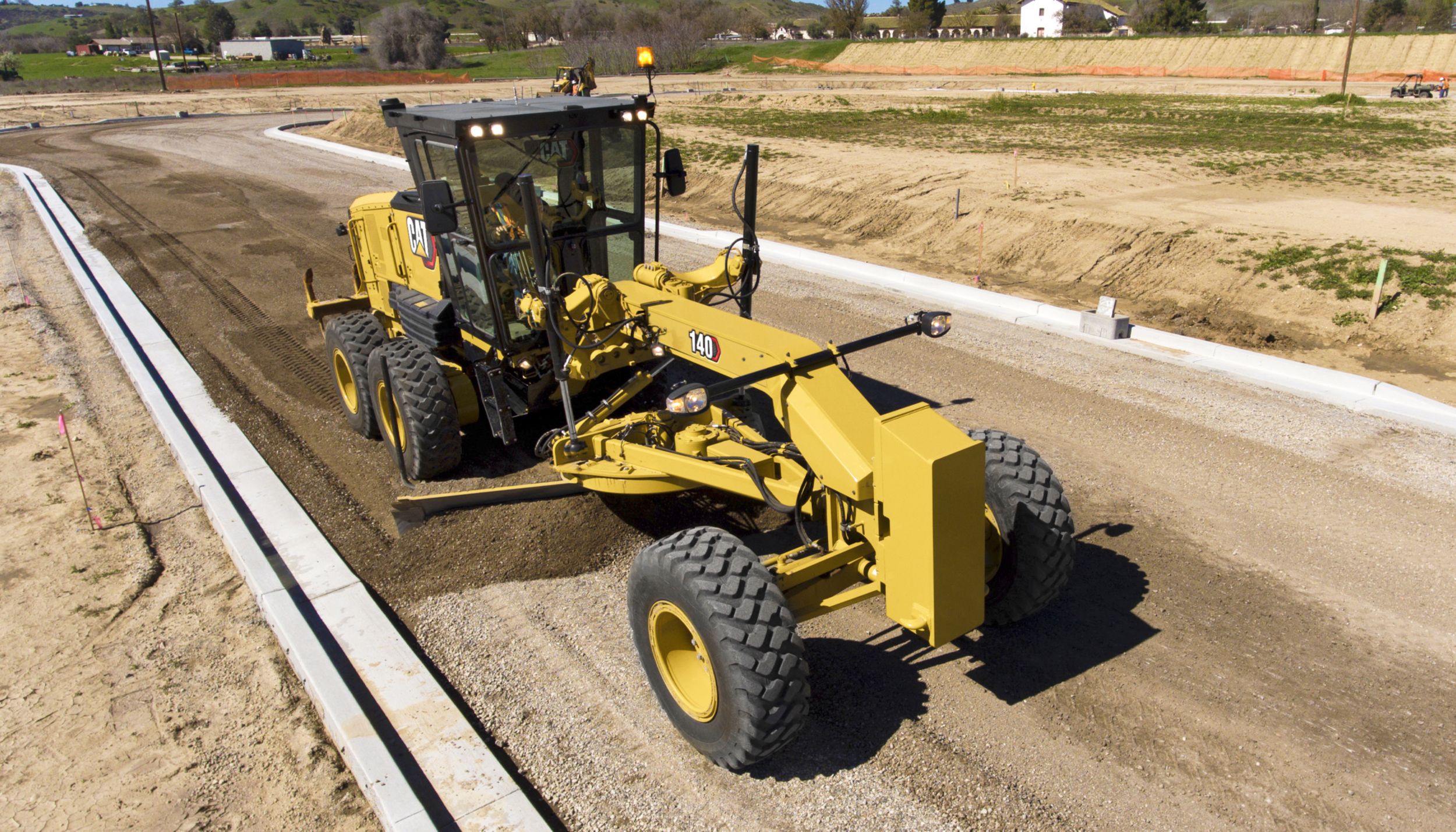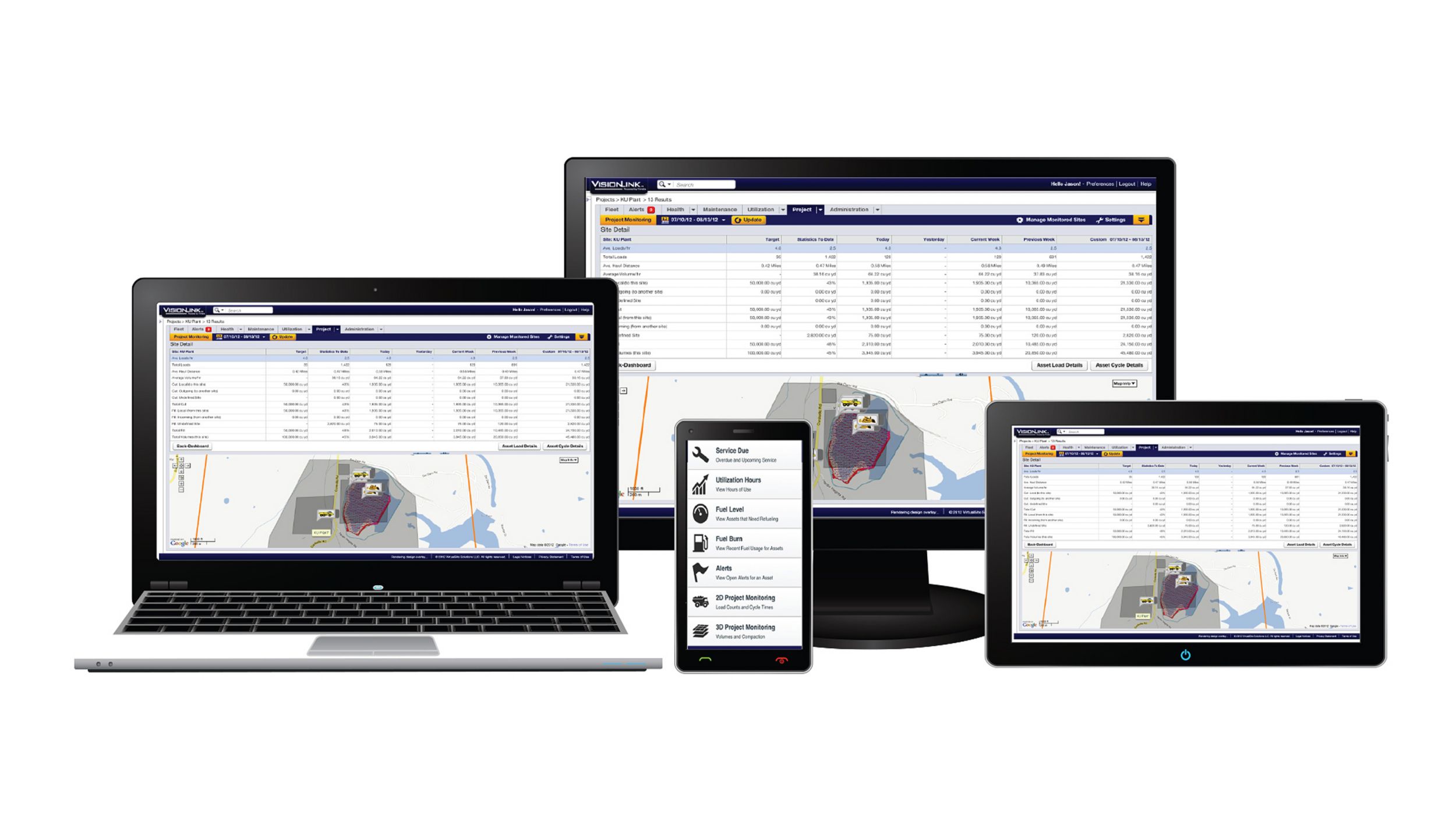 INTEGRATED CAT TECHNOLOGY
Reduce your dependence on manual grade checking by using the Digital Blade Slope Meter.
Cat Grade with Cross Slope Indicate option provides a real time readout of cross slope and can be scaled to Cat Grade with Cross Slope for automatic blade movement.
Cat Grade with Cross Slope is an integrated system that enables operators to achieve grade faster and more accurately by automating the cross slope of the blade, allowing the operator to do more in the same amount of time. Other cost-saving benefits of the system include lower fuel consumption and up to 40% less material usage.
Cat Grade Attachment Ready Option (ARO) ensures machine readiness for additional 2D/3D grade control technologies.
Stable Blade senses blade bounce before the operator to reduce manual throttle use and site rework.
VisionLink® provides actionable data insights for all assets - regardless of fleet size or equipment manufacturer.* Review equipment data from your desktop or mobile device to maximize uptime and optimize assets. Dashboards provide information such as hours, miles, location, idle time, and fuel utilization. Make informed decisions that lower costs, simplify maintenance, and improve safety and security on your jobsite.
Remote Troubleshoot is a mobile application that allows your Cat dealer to perform diagnostic testing on your connected machine remotely to help ensure that issues are resolved quickly and with less downtime.
Remote Flash is a mobile application that allows you to update onboard software without a technician being present, allowing you to initiate software updates when convenient, increasing your overall operating efficiency.
Cat® Inspect is a mobile application that allows you to easily perform digital preventative maintenance (PM) checks, inspections, and daily walkarounds. Inspections can easily be integrated with other Cat data systems like VisionLink® so you can keep a close eye on your fleet.
WORK IN COMFORT
Adjust to your ideal comfort with the air suspension seat with multiple ergonomic adjustments.
The rear camera option enhances visibility along with a heated lens to prevent snow buildup.
The high capacity Heating, Ventilation and Air Conditioning (HVAC) system dehumidifies and pressurizes the cab, circulates fresh air, seals out dust and keeps windows clear.
Add the communications radio mount to connect with your operators from the cab.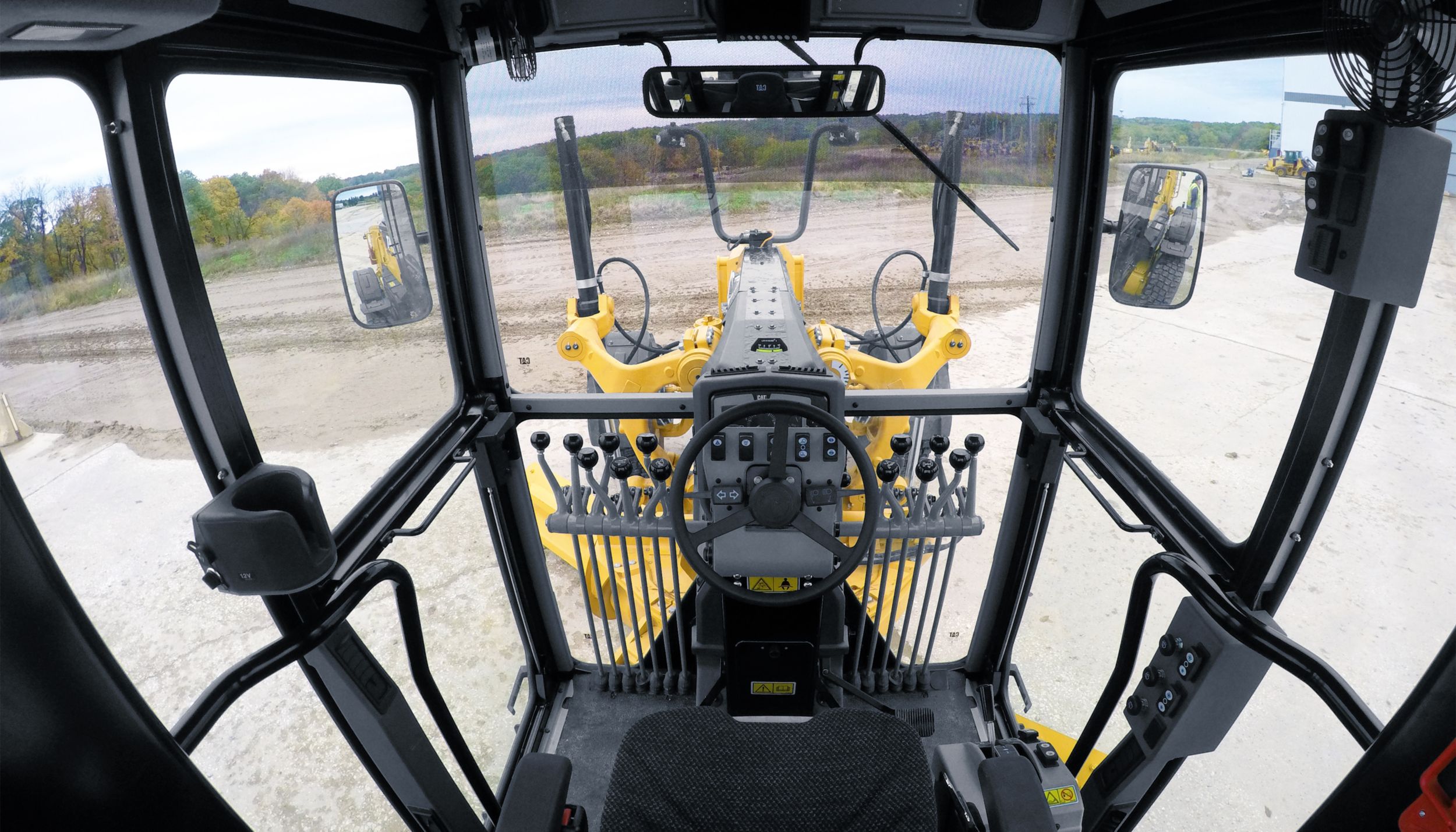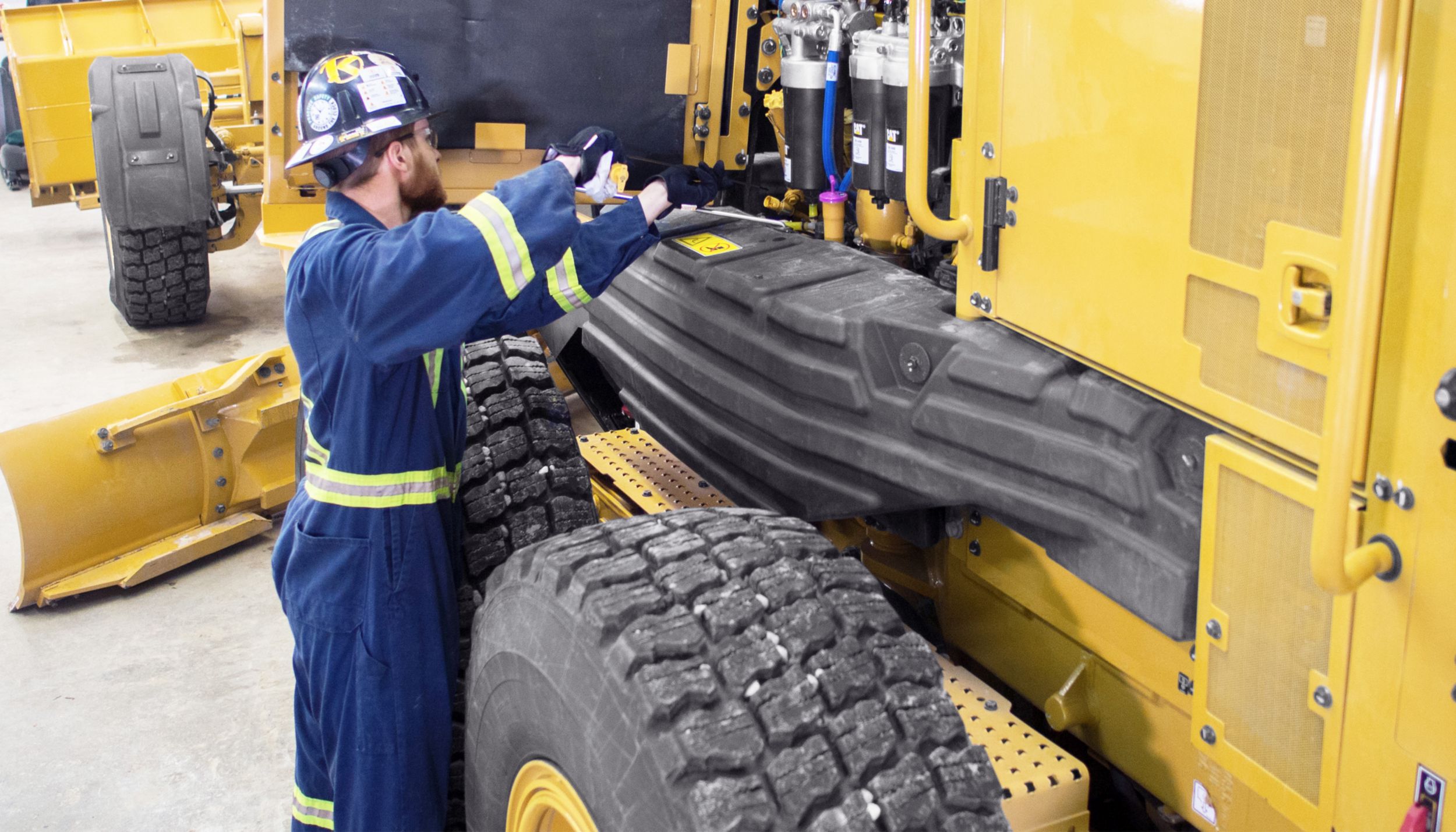 LOWER MAINTENANCE COSTS
Filters, such as hydraulic oil, engine air, and DEF filters, are grouped together for easy access and preventative maintenance.
The next generation filters help to reduce your fluid and filter costs.
Spend less time cleaning the cooling system with the reversing fan option, which helps to keep costs down when cleaned once per week for more uptime.
Maintain roads with the standard drawbar circle moldboard with hardened circle teeth for increased durability.
For tight finish grading, consider the top adjust drawbar option for applications that require maximum accuracy, and offers up to 45 percent reduction in maintenance cost over the standard.
SAFELY HOME EVERY DAY
Depend on your brakes with maximum stopping power on all four rear wheels.
View your work space with the rear camera option. It offers a rear view of the machine to ensure the safety of you and those around you. The dedicated display can be always on to ensure a safe work environment
In the event of an engine issue, your operators can count on the secondary steering system to stop the machine safely. It turns on automatically if the main pump pressure drops.
Ground level refueling requires no climbing on the machine to fill the fuel tank.
Ensure three points of contact when entering and exiting the machine with strategically placed walkways and grab rails.
Work past sundown using the LED light option for increased nighttime visibility.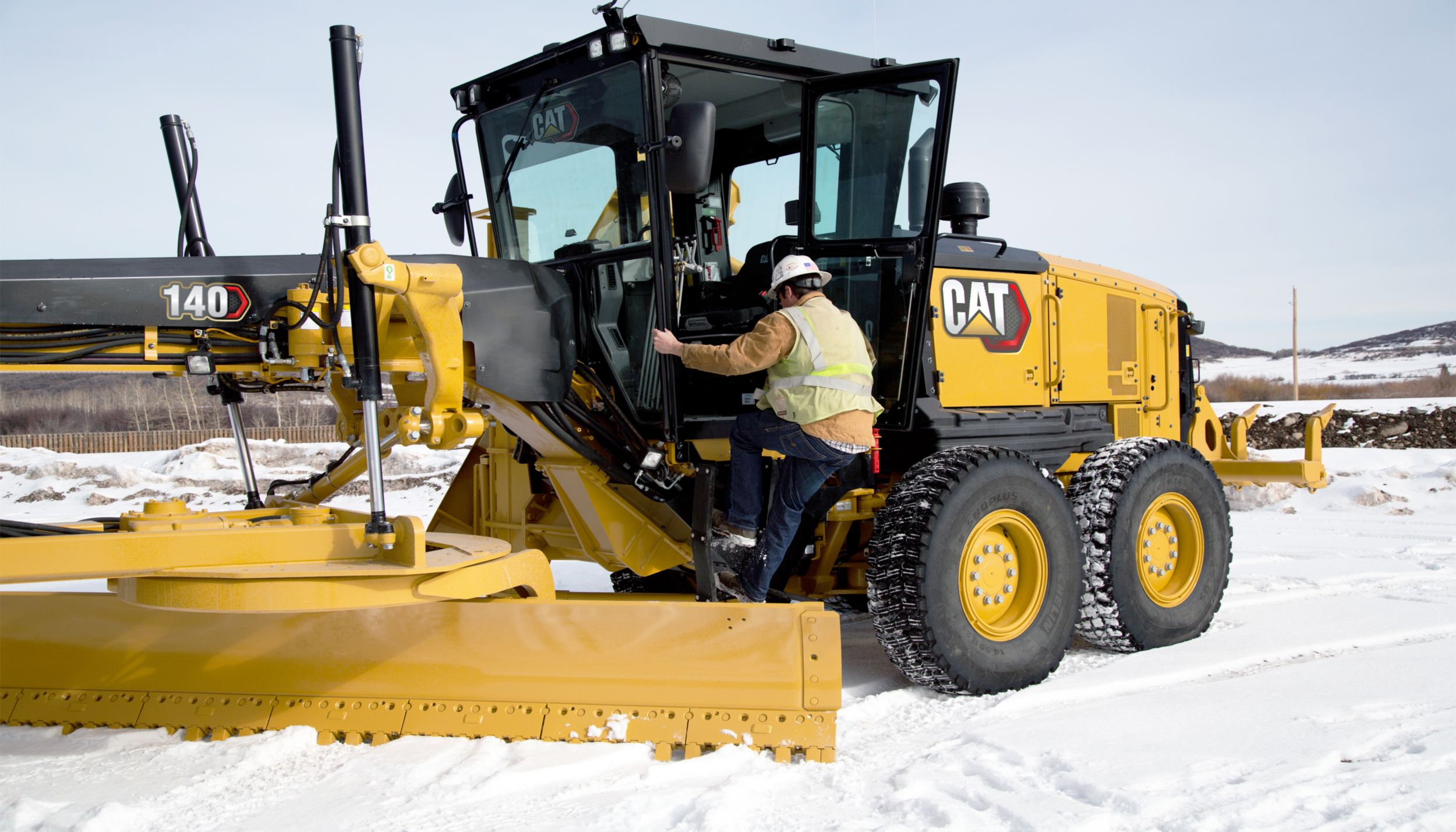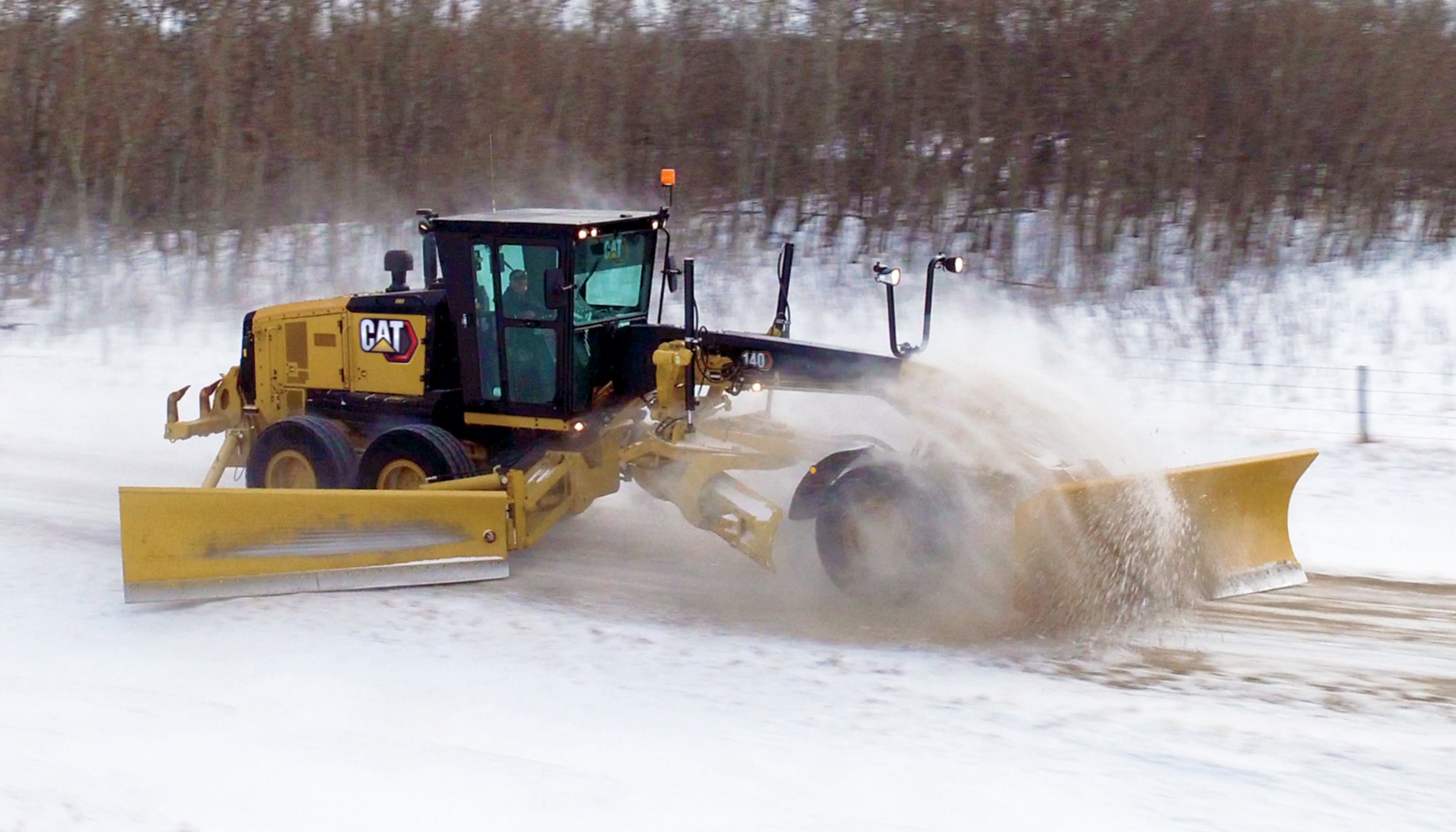 OPTIONS TO MEET YOUR NEEDS
Ripper and Scarifier options are available.
Improve the balance of your machine with the counterweight and push block for increased performance and efficiency.
For snow applications, straight blades or v-plows added to the front lift keep roads clear.
Plow through snow with the mast-type or mast-less snow wing attachment.
For more road coverage, add a moldboard extension to add 600 mm (24 in).
Standard Equipment
Optional Equipment
Specs
Docs
Specs
Long Name:
140 Motor Grader LVR
Name:
140 / 140 AWD - LVR Tier 4 / Stage 5
Net Power - EEC 80/1269
250 HP / 186 kW
Weight*
42325 lb / 19198 kg
Blade Width
12 ft / 3.7 m
Cutting Edge
6 in / 152 mm
Net Power - ISO 9249/SAE J1349
250 HP / 186 kW
Basic Blade Width
140 in / 3556 mm
Arc Radius
16.3 in / 413 mm
Hydraulic System
14.5 gal (US) / 55 l
Standard Capability
109 °F / 43 °C
Note
*Typically equipped with push block and ripper.
Length of Machine*
397.6 in / 10100 mm
Engine Crankcase
7.9 gal (US) / 30 l
Circle Drive
1.8 gal (US) / 7 l
Fuel Tank
100 gal (US) / 378 l
Throat Clearance
6.5 in / 166 mm
Maximum Lift Above Ground
18.9 in / 480 mm
Note
*Typically equipped with push block and ripper.
Emissions
U.S. EPA Tier 4 Final/EU Stage V
Displacement
567.5 in³ / 9.3 l
Front Wheel Spindle Bearing - Each
0.13 gal (US) / 0.5 l
All-Wheel Drive (AWD) Weight
44613 lb / 20236 kg
Maximum Depth of Cut
28.9 in / 735 mm
Maximum Height
132 in / 3354 mm
Torque Rise - ISO 9294
44%