2206 mm (86 in), Rod Tine Style
2206 mm (86 in) Rod Tine Style Skeleton Bucket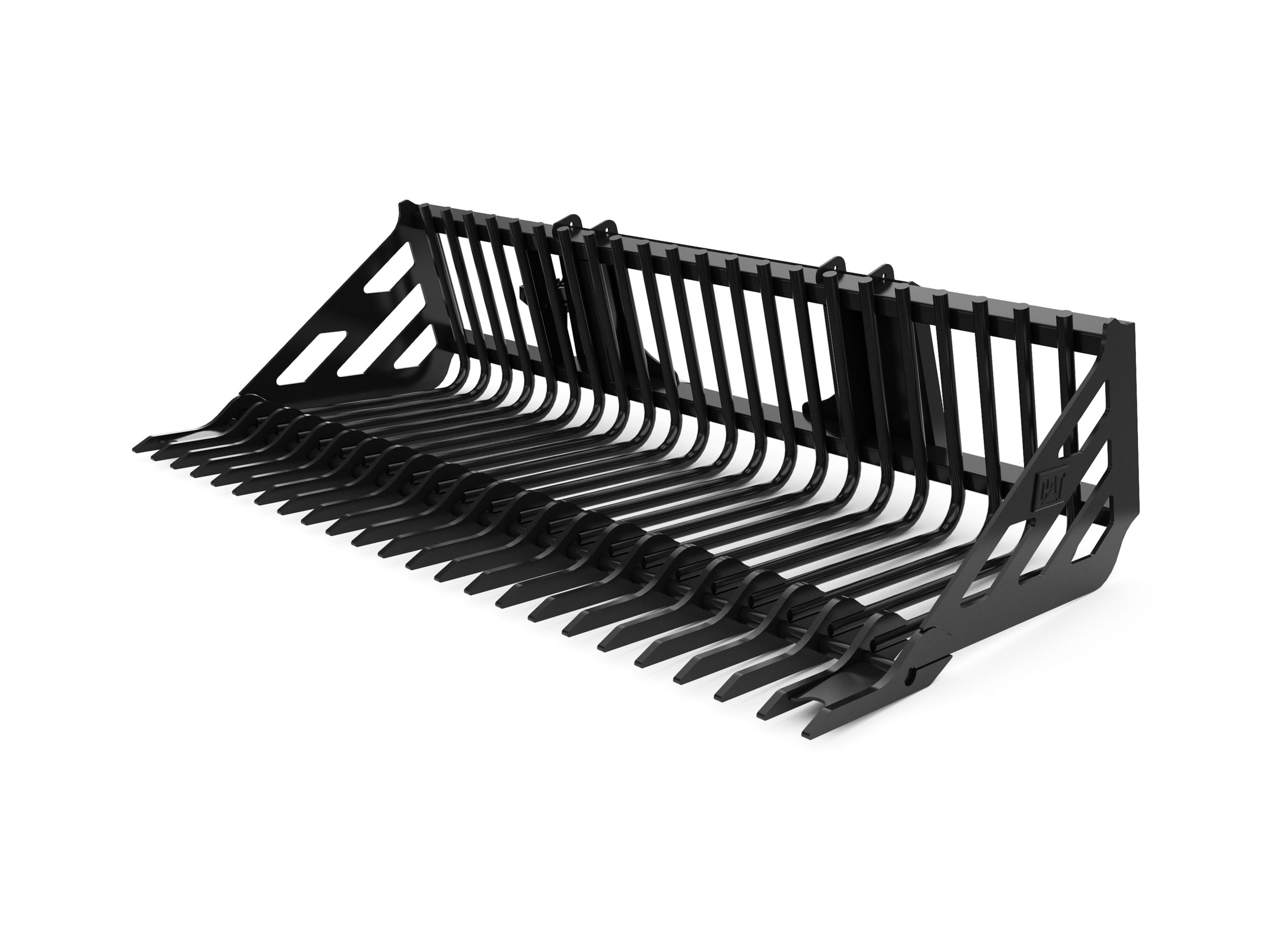 DESCRIPTION
Primarily used to remove and separate rocks and larger debris from soil and sand.Cat® Skeleton Buckets for Cat Skid Steer Loaders, Multi Terrain Loaders and Compact Track Loaders are designed for removing rocks and larger debris from soil and sand in a variety of applications and materials. These buckets are ideal for agriculture, construction, landscaping, industrial and scrap handling applications.
Cat® Rod-Style Skeleton Bucket Overview
An Attachment for Every Job - Cat® Work Tool Attachments
Application
Designed for screening debris from finer materials such as sand and loose soil, and for reclaiming rock and landscaping materials buried by sediment. Cat® Skeleton buckets are for use on both Cat Skid Steer Loaders and Compact Track Loaders.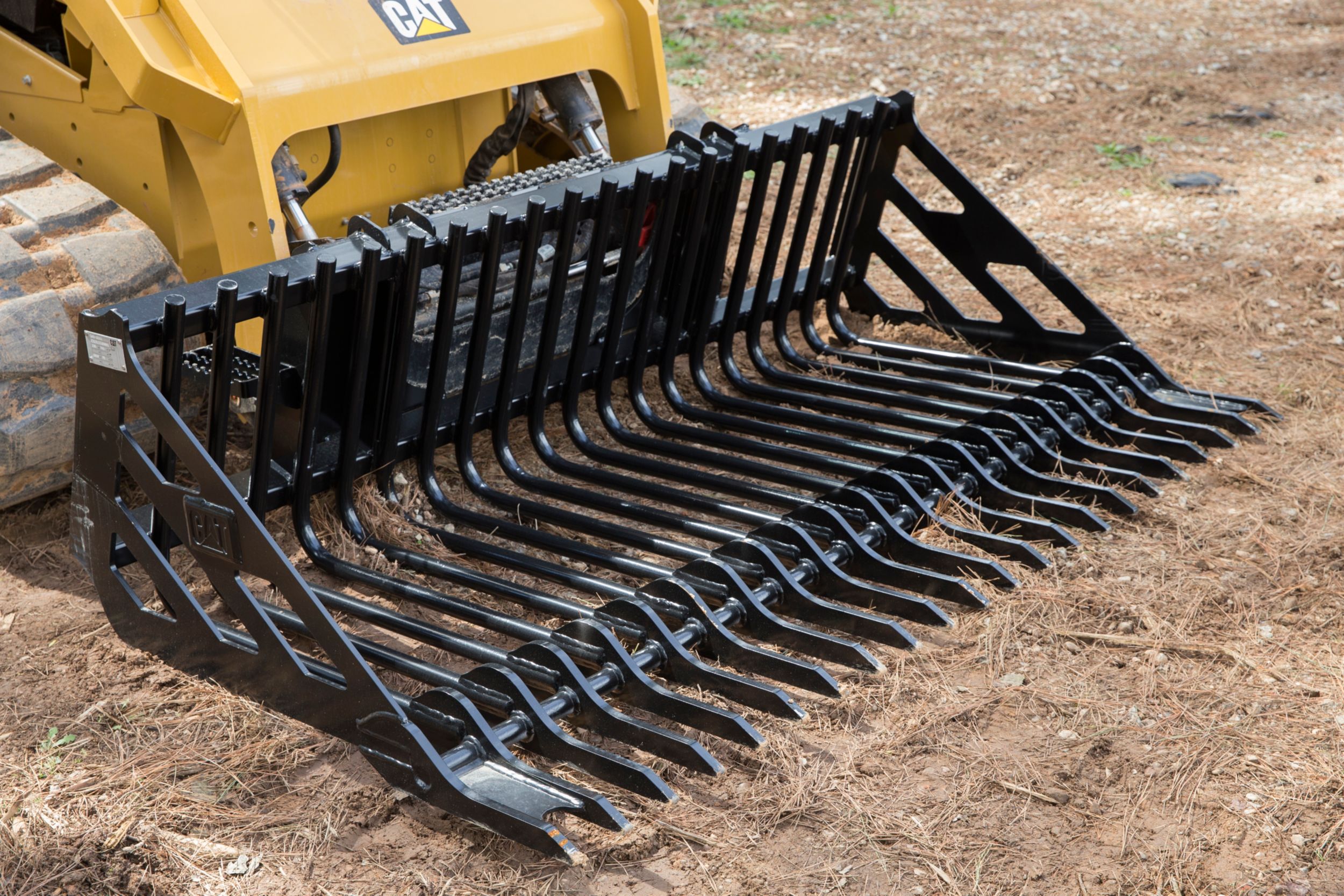 Rod Tine Style Bucket
Rod tines are 32 mm (1.25 in) in diameter with 16 mm thick tine points improving breakout force by initially separating rock from soil more efficiently than a cutting edge.
Rock Dam
Rock dam improves material retention, reduces spillage and increases productivity.
Serrated Step
Serrated step ensures operator stability for entering and exiting the cab.
Wide Tine Spacing
Wide tine spacing allows for quicker screening and greater material separation.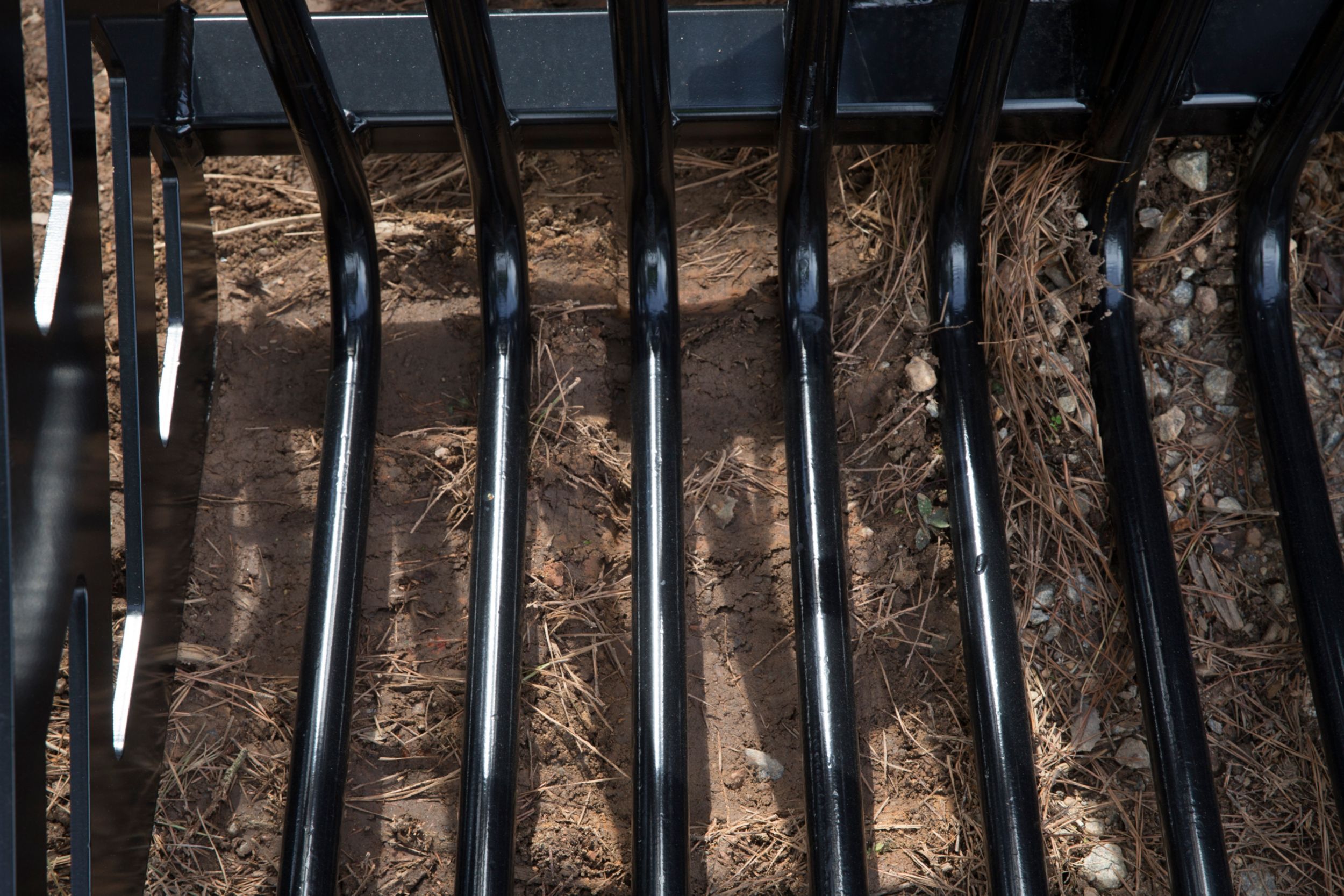 Specs
Long Name:
2206 mm (86 in) Rod Tine Style Skeleton Bucket
Name:
2206 mm (86 in), Rod Tine Style
Sidewall Thickness
0.4 in / 10 mm
Tine Spacing
2.5 in / 64 mm
Tine Thickness
1.3 in / 32 mm
Interface Type
Skid Steer Coupler