2532 mm (100 in), Plate Style
2532 mm (100 in) Plate Style Skeleton Bucket
DESCRIPTION
Skeleton buckets remove and separate rocks and larger debris from soil and sand.Cat® Skeleton Buckets for Small Wheel Loaders are designed for removing rocks and larger debris from soil and sand in a variety of applications and materials. These buckets are ideal for agriculture, construction, landscaping, industrial and scrap handling applications.
Cat® Small Wheel Loader Skeleton Bucket at Work
Application
Skeleton buckets are used to segregate rocks and larger materials from dirt.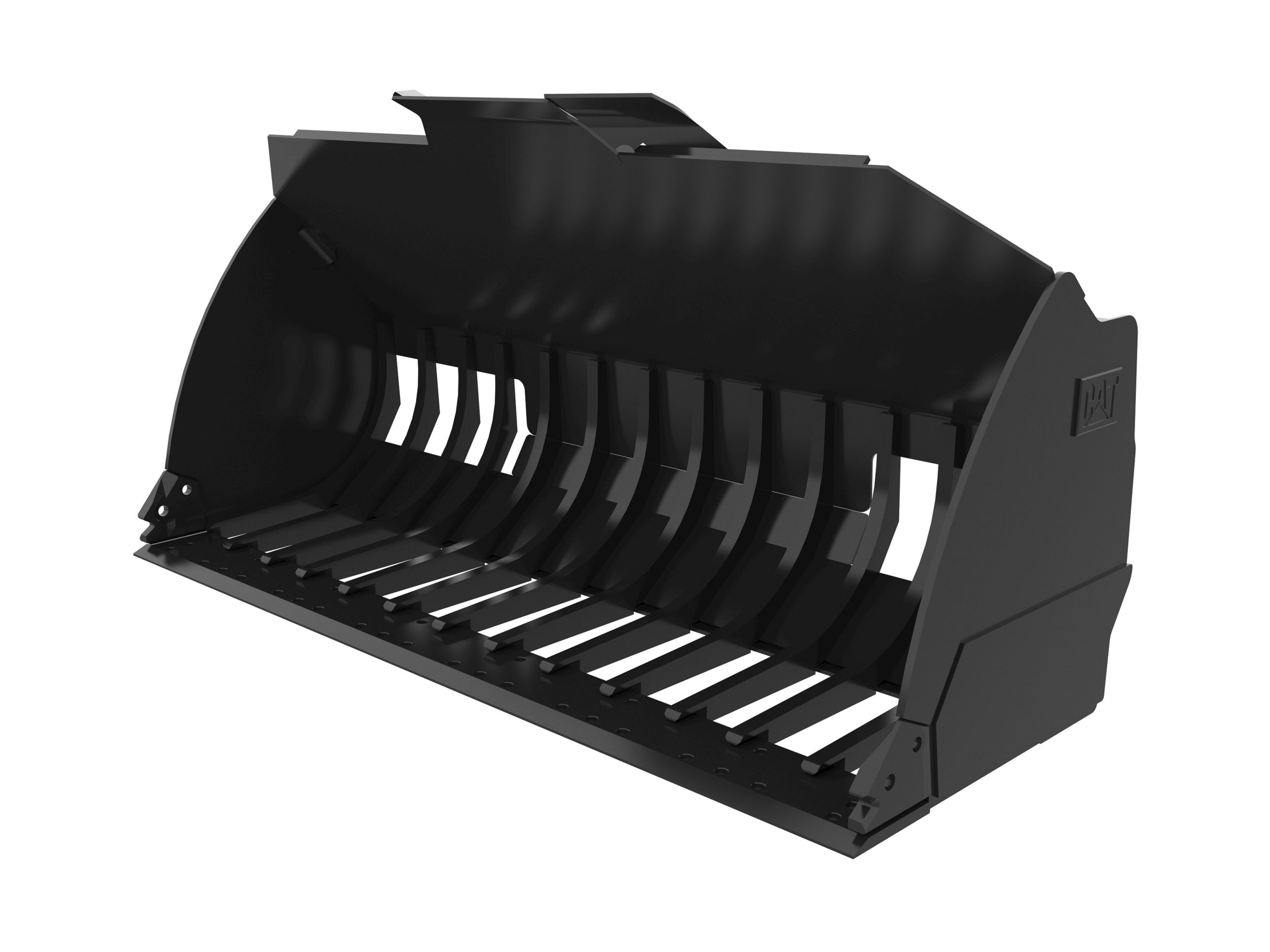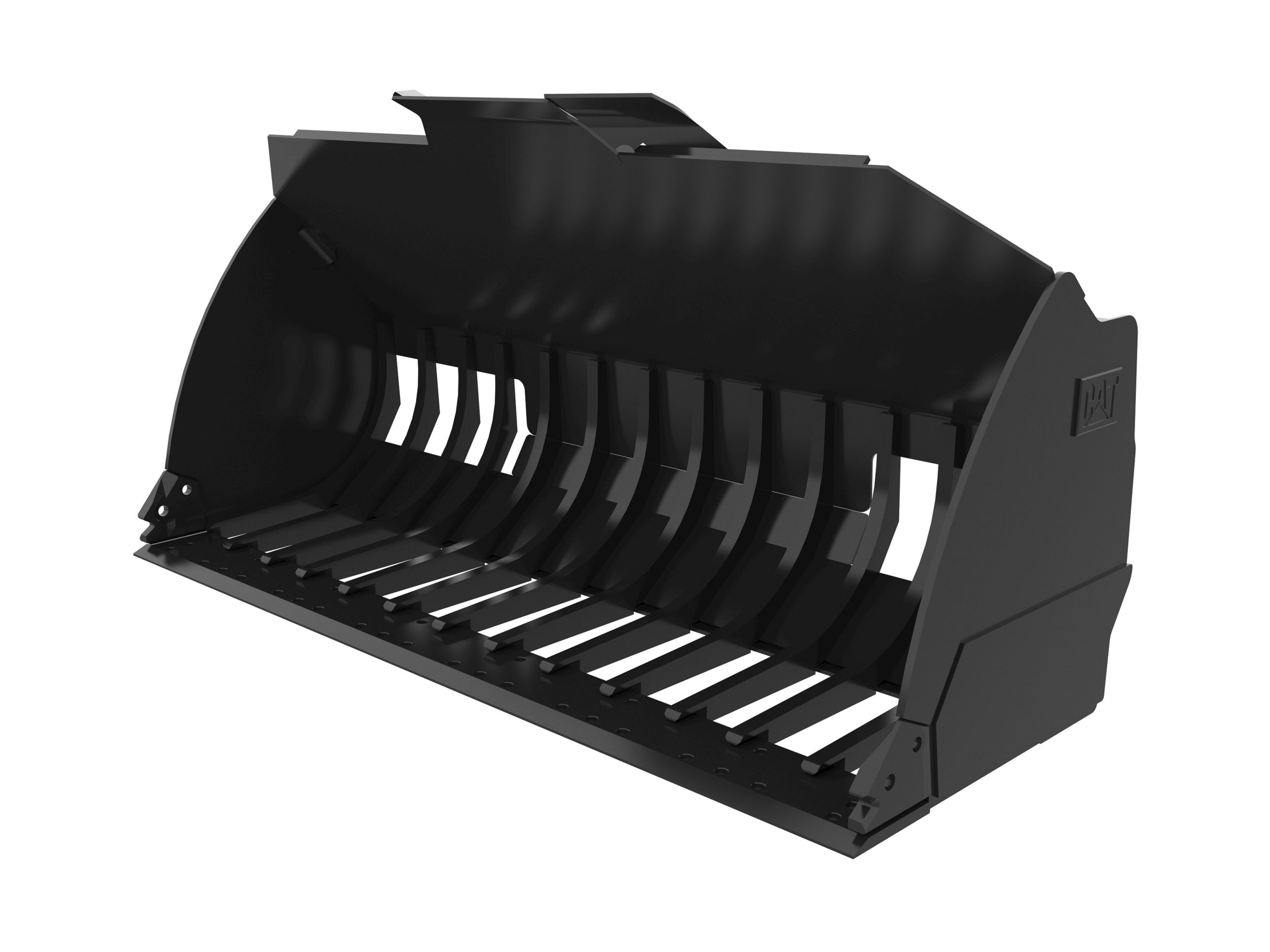 Performance Series Bucket
With rounded sidebars, open throat and extended floor, the Skeleton Bucket improves material penetration, provides for easy loading and reduces fuel consumption.
Heavy Duty Strainer
Fabricated with heavy duty material, the strainer has 150 mm (6 in) spacing to leave loose material and retain big rocks and roots inside the bucket.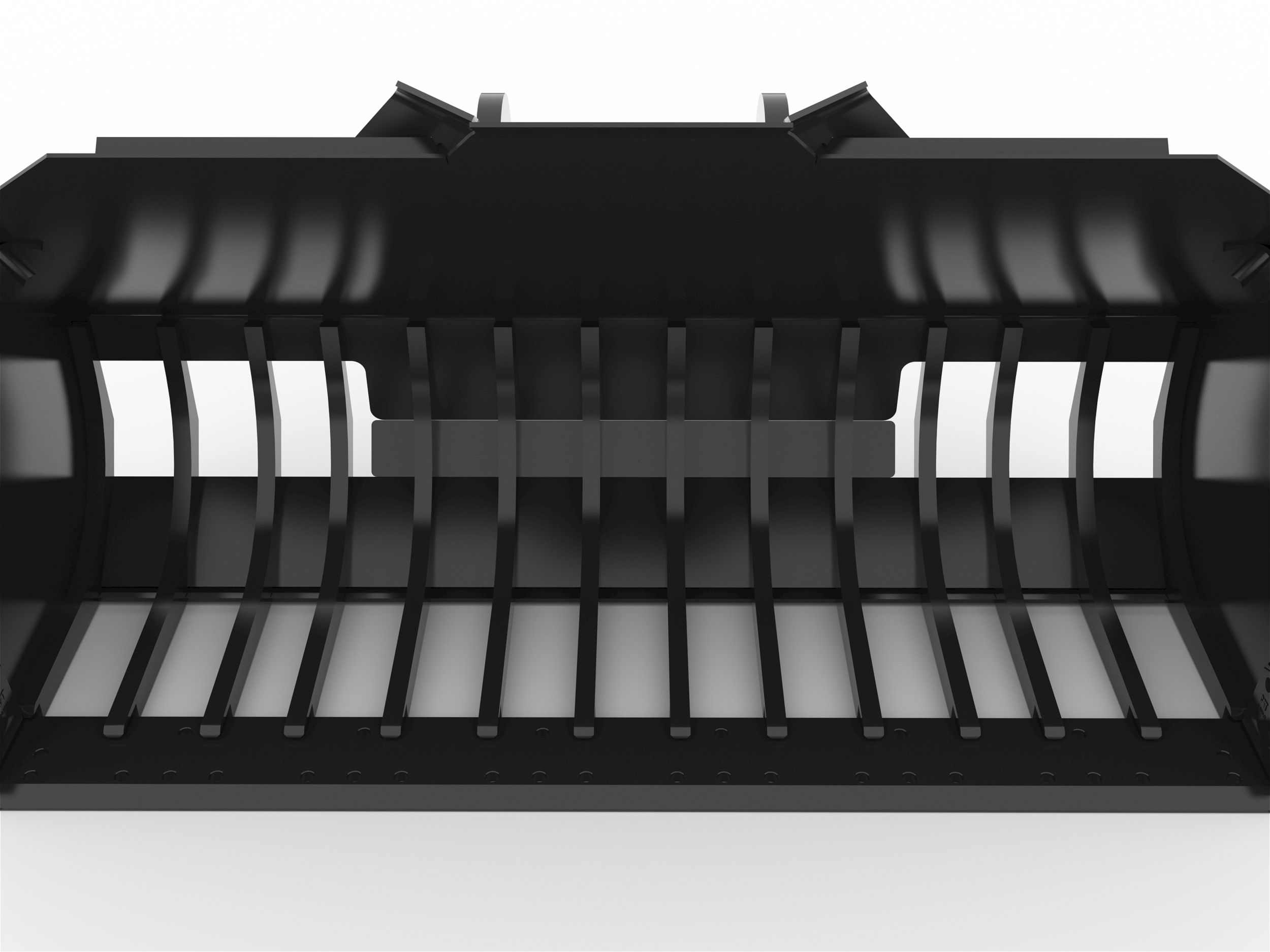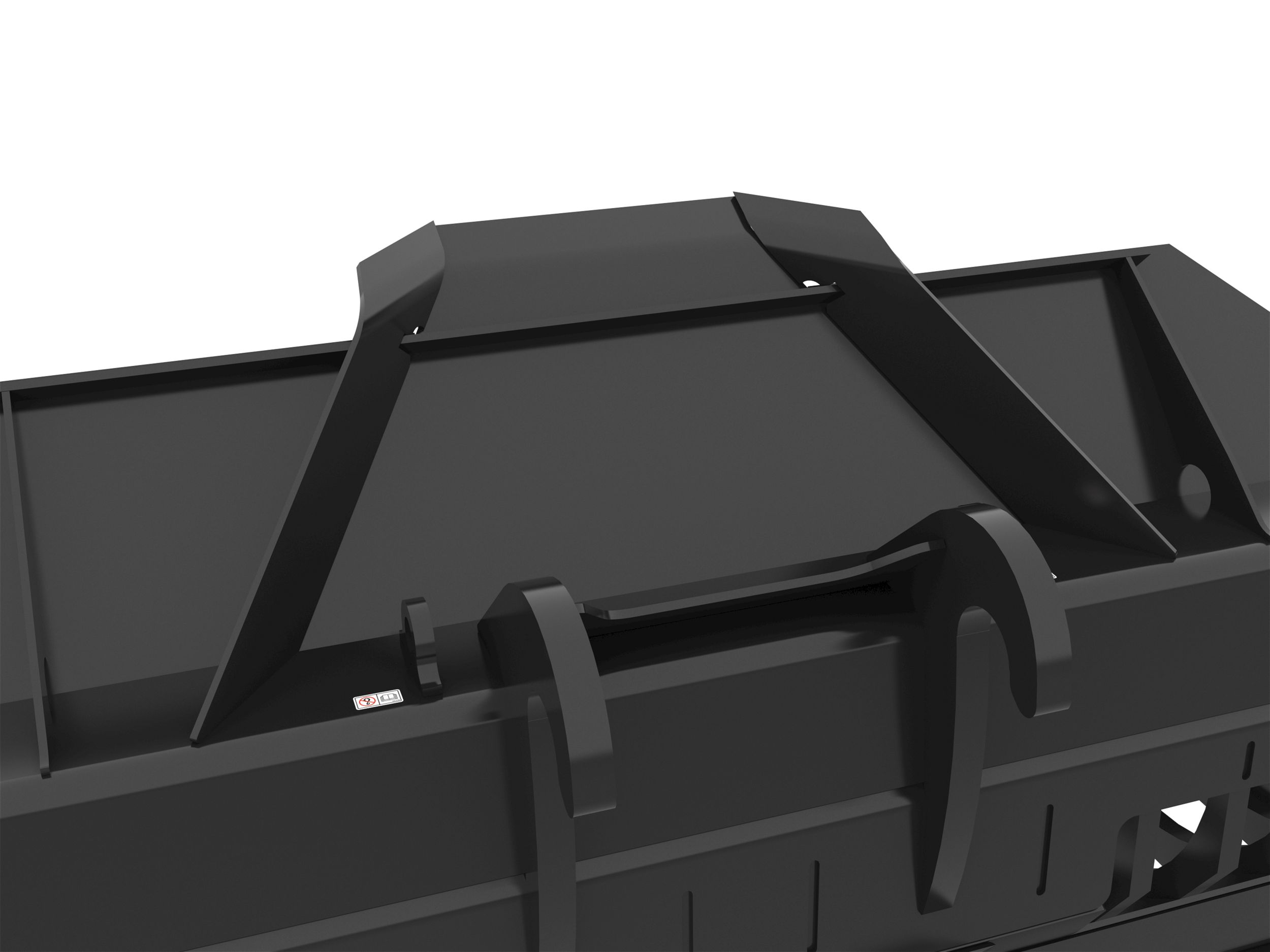 Upper Deflector
The upper deflector, located at the center top of the bucket prevents loose material or dirt falling over the bucket onto machine linkage.
Base Edge
The skeleton bucket comes standard with a base edge made with high resistance material, but with holes to bolt-on a cutting edge or teeth for extra protection or better material penetration.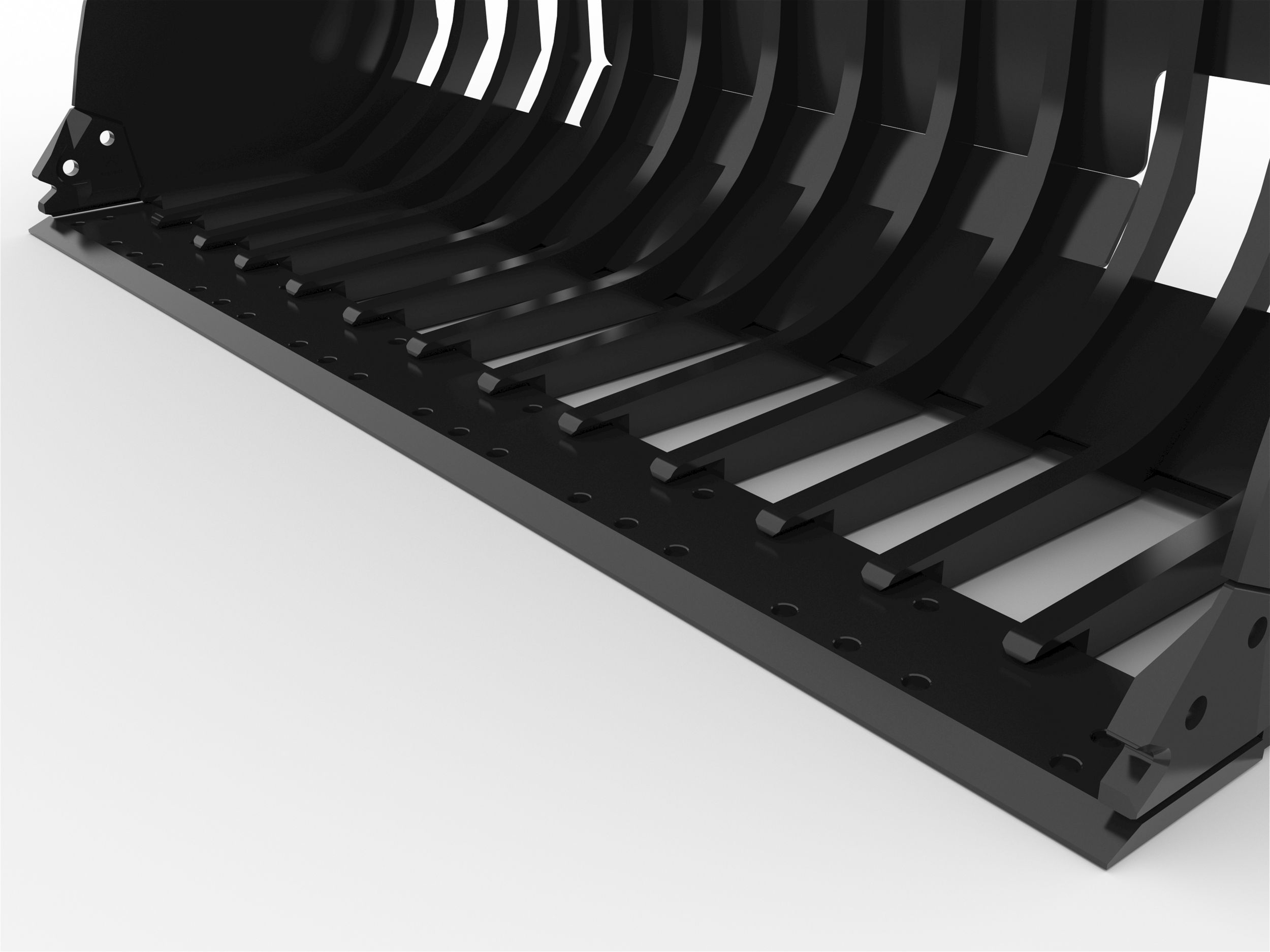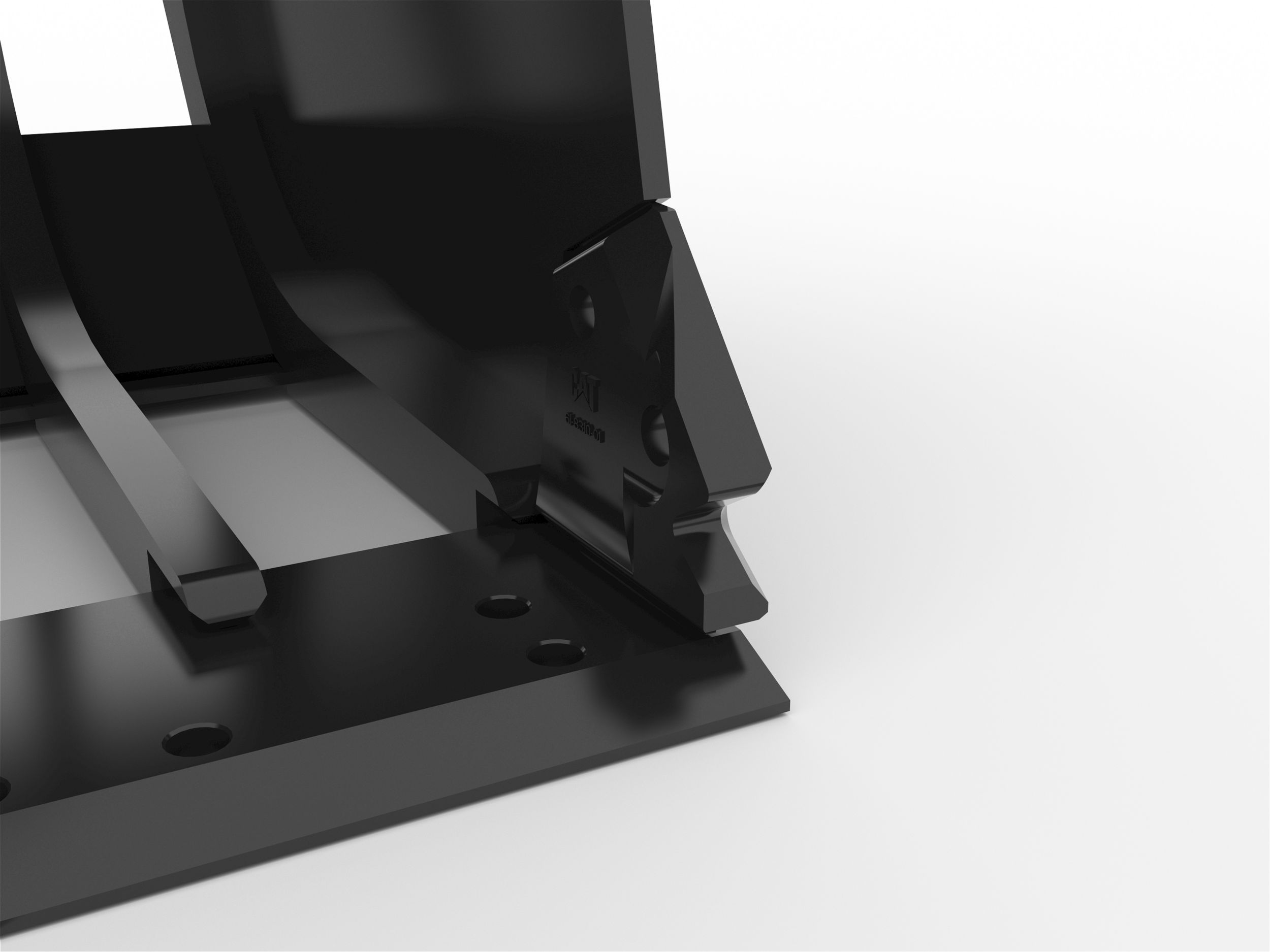 Corner Edges
Made with specially hardened material, the corner edges deliver extra resistance and extended life to the bucket. Mounting holes allow the field installation of side cutters if required.
Side Plates
Thick side plates, made with extra abrasion resistance material, is designed to protect the bucket structure and add to its longevity.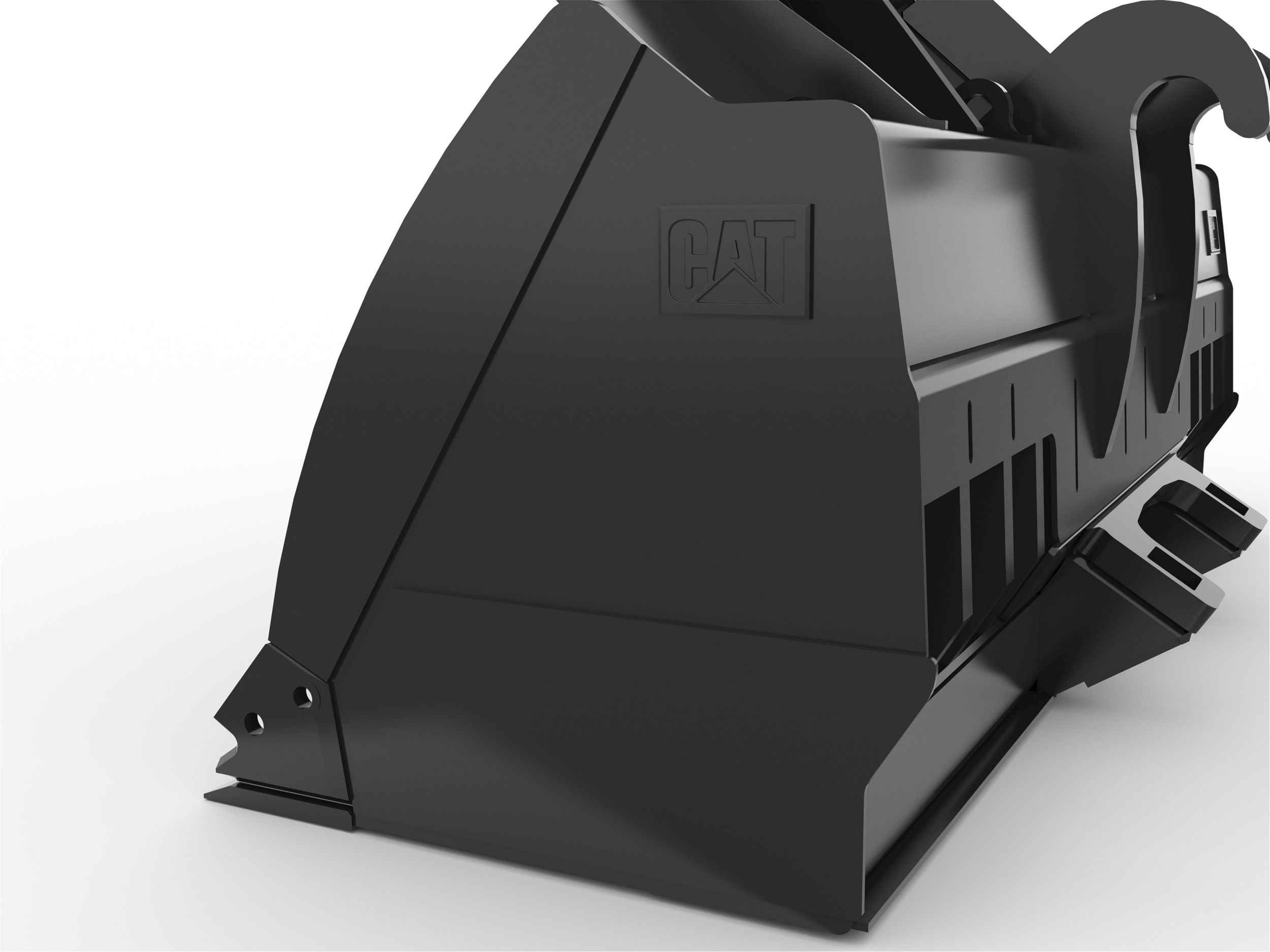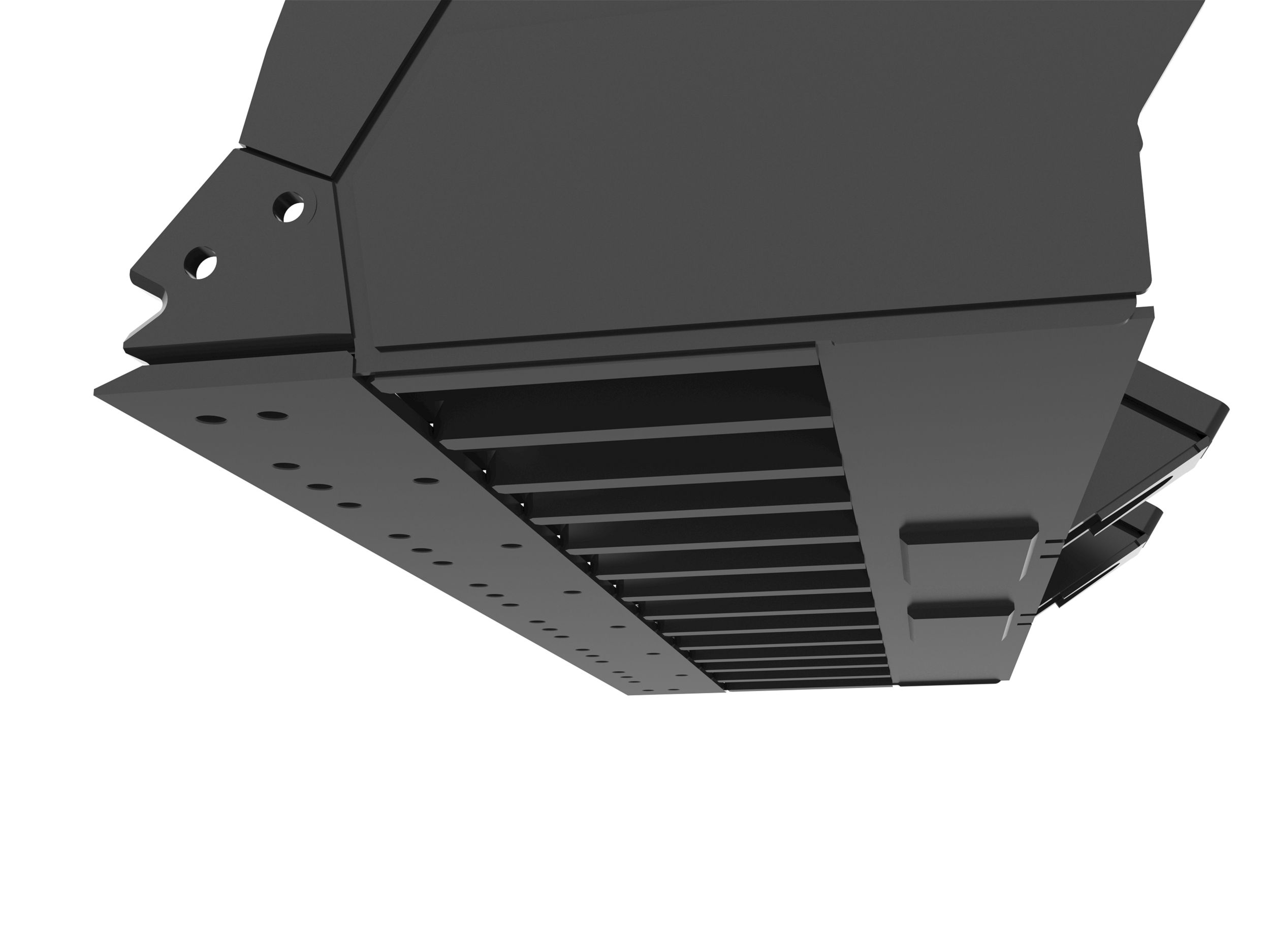 Flat Floor
A flat floor allows operator to back drag material more efficiently, helping to maintain an even grade on finishing operations.
Specs
Long Name:
2532 mm (100 in) Plate Style Skeleton Bucket
Name:
2532 mm (100 in), Plate Style
Weight
2422.9 lb / 1099 kg
Sidewall Thickness
0.3 in / 8 mm
Tine Spacing
6 in / 152 mm
Tine Thickness
1.6 in / 40 mm
Interface Type
Fusion™ Coupler