3512E Tier 4 Final
3512E Tier 4 Final Well Service Engine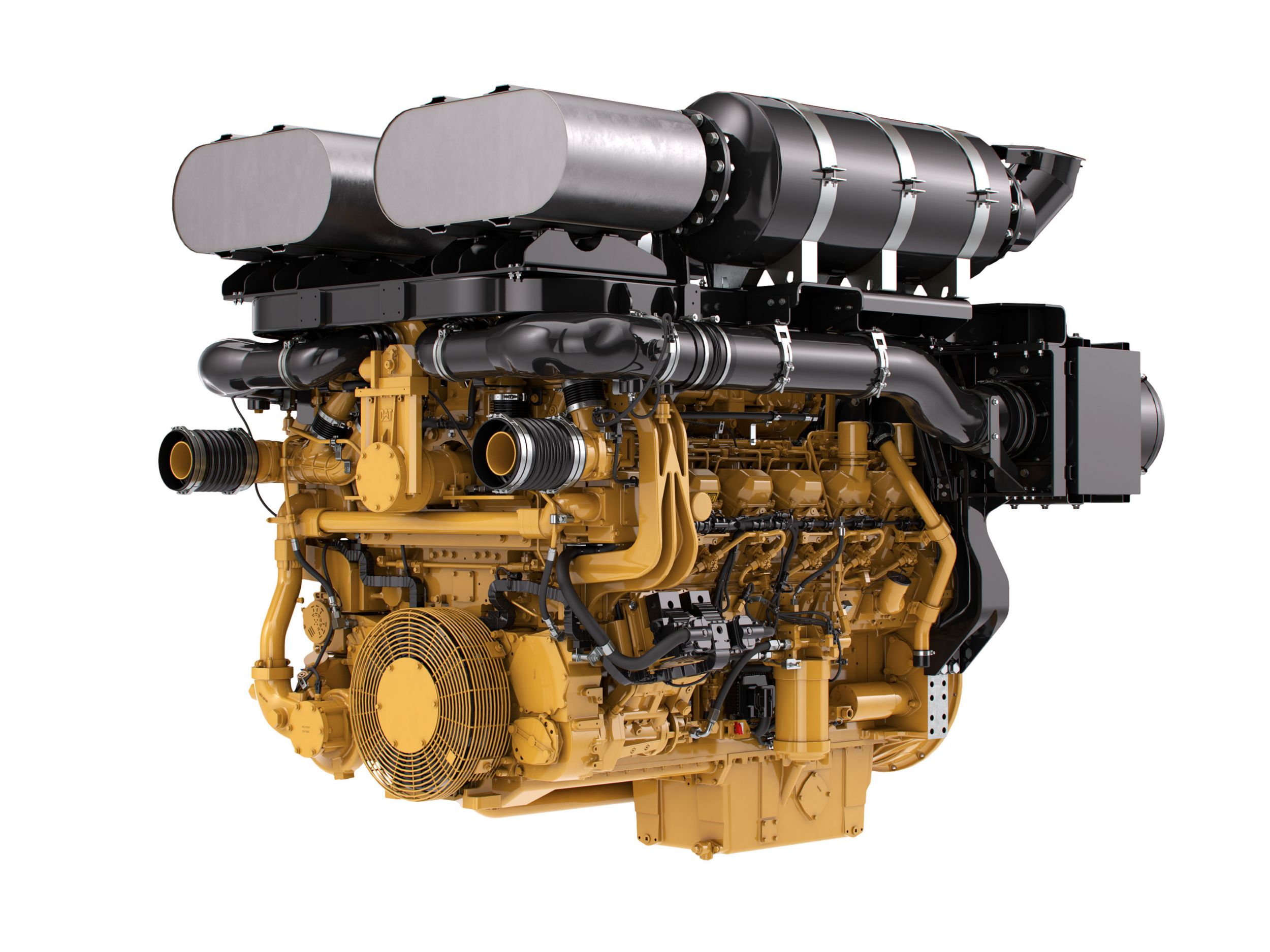 DESCRIPTION
Well stimulation operations in the oilfield are complex and demanding. The 3512E Tier 4 Final engine for well service operations was specifically developed to meet Tier 4 Final emissions and to meet the highest standards in performance, durability, and reliability. Cat engines are backed by the worldwide network of Cat dealers ready to support your operation with technical support, service, parts, and warranty. 3512E engines, with ratings: 1678-1864 bkW (2250-2500 bhp) @ 1800 rpm meet U.S. EPA Non-road Mobile Tier 4 final emission standards.Well stimulation operations in the oilfield are complex and demanding. The 3512E Tier 4 Final engine for well service operations was specifically developed to meet Tier 4 Final emissions and to meet the highest standards in performance, durability, and reliability. Cat engines are backed by the worldwide network of Cat dealers ready to support your operation with technical support, service, parts, and warranty. 3512E engines, with ratings: 1678-1864 bkW (2250-2500 bhp) @ 1800 rpm meet U.S. EPA Non-road Mobile Tier 4 final emission standards.Oil and Gas
3512E Tier 4 Final Well Service Engine Walkaround
Meet the Cat Engine Idle Reduction System (EIRS)
How the Cat Engine Idle Reduction System (EIRS) Brings Safety to Your Frac Site
Engine Mounted Transmission Oil Cooler —
Integration with engine cooling system allows ease of installation and a tighter overall engine package
Engine-Mounted Package
Integrates with engine, aftertreatment, heavy-duty air cleaners, industrial or residential grade mufflers, and connected piping
Advanced Digital Engine Management
ADEM A4 engine management system integrates with engine, aftertreatment, heavy-duty air cleaners, industrial or residential grade mufflers, and connected piping
Custom Packaging
For any petroleum application, trust Caterpillar to meet your project needs with custom factory generator sets and mechanical packages. Cat engines, generators, controls, radiators, and transmissions can be custom designed and matched in collaboration with our local dealers to create unique solutions. Custom packages are globally supported and are covered by a one year warranty after startup.
Full Range of Attachments
Large variety of factory-installed engine attachments reduces packaging time
Testing
Every engine is full-load tested to ensure proper engine performance
Product Support
- More than 2,200 dealer outlets - Cat factory-trained dealer technicians service every aspect of your petroleum engine - Cat parts and labor warranty - Preventive maintenance agreements available for repair-before-failure options - S•O•SSM program matches your oil and coolant samples against Caterpillar set standards to determine: • Internal engine component condition • Presence of unwanted fluids • Presence of combustion by-products • Site-specific oil change interval
Over 80 Years of Engine Manufacturing Experience
- Ownership of these manufacturing processes enables Caterpillar to produce high quality, dependable products. • Cast engine blocks, heads, cylinder liners, front and flywheel housings • Machine critical components • Assemble complete engine
Website
For all your petroleum power requirements, visit www.cat.com/oilandgas
Standard Equipment
Optional Equipment
Specs
Specs
Long Name:
3512E Tier 4 Final Well Service Engine
Maximum Rating
2500 BHP / 1864 bkW
Displacement
3596 in³ / 58.9 l
Minimum Rating
2250 BHP / 1678 bkW
Aspiration
Turbocharged-Aftercooled
Flywheel and Flywheel Housing
SAE No. 0
Emissions
Non-Road Mobile EPA Tier 4 Final
Width
90.9 in / 2308.7 mm
Weight
15793 lb / 7164 kg
SEE HOW 3512E Tier 4 Final COMPARES AGAINST FREQUENTLY COMPARED PRODUCTS.
Well Service Engines
3512E Tier 4 Final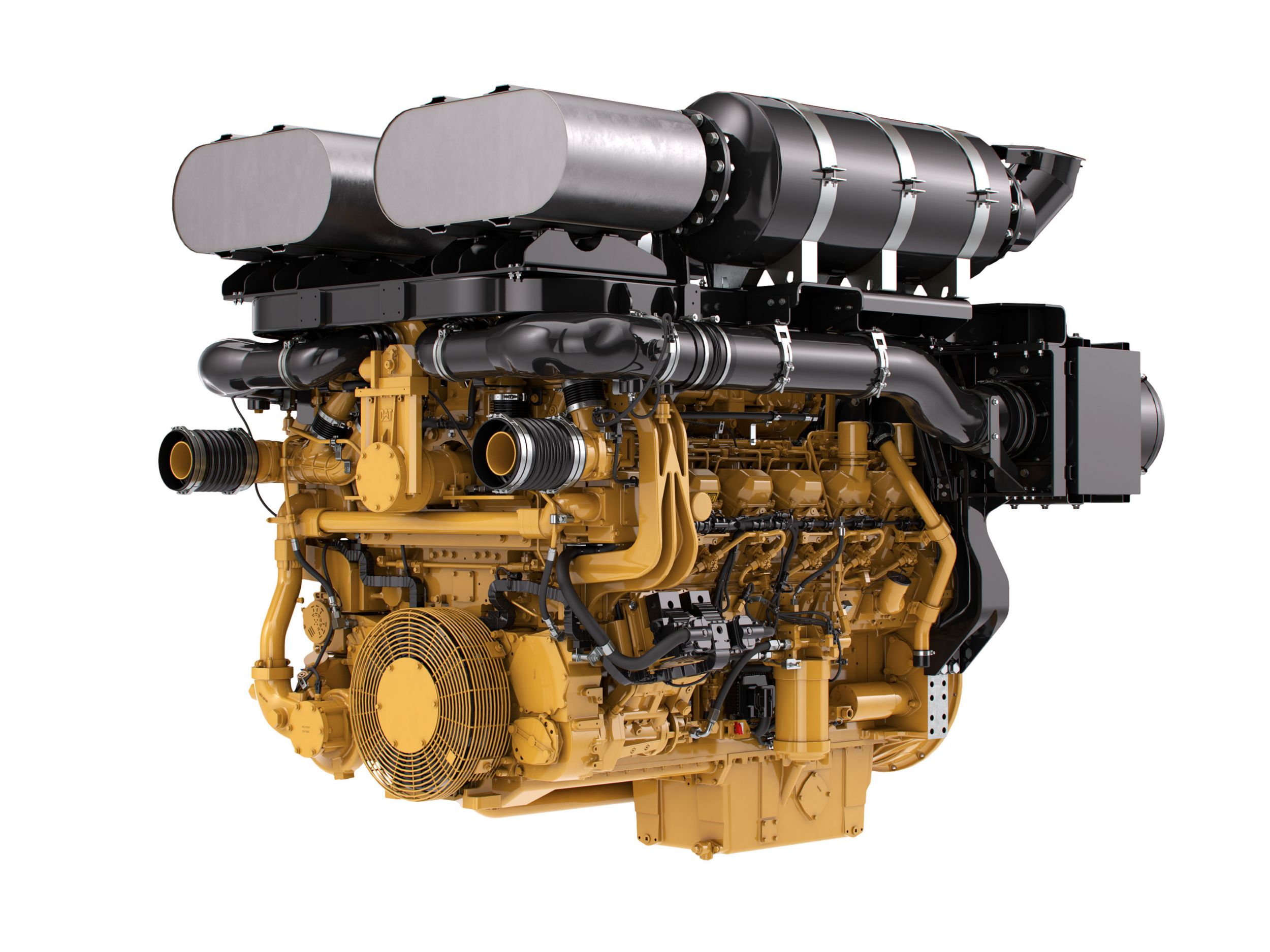 Brand

Caterpillar

Status

Current

Maximum Rating

2500 BHP / 1864 bkW

Displacement

3596 in³ / 58.9 l

Minimum Rating

2250 BHP / 1678 bkW

Aspiration

Turbocharged-Aftercooled

Flywheel and Flywheel Housing

SAE No. 0

Flywheel Teeth

151

Stroke

8.5 in / 215 mm

Bore

6.7 in / 170 mm

Emissions

Non-Road Mobile EPA Tier 4 Final

Length

123 in / 3116 mm

Width

90.9 in / 2308.7 mm

Height

104 in / 2635 mm

Weight

15793 lb / 7164 kg
Well Service Engines
3512E DGB Tier 4 Final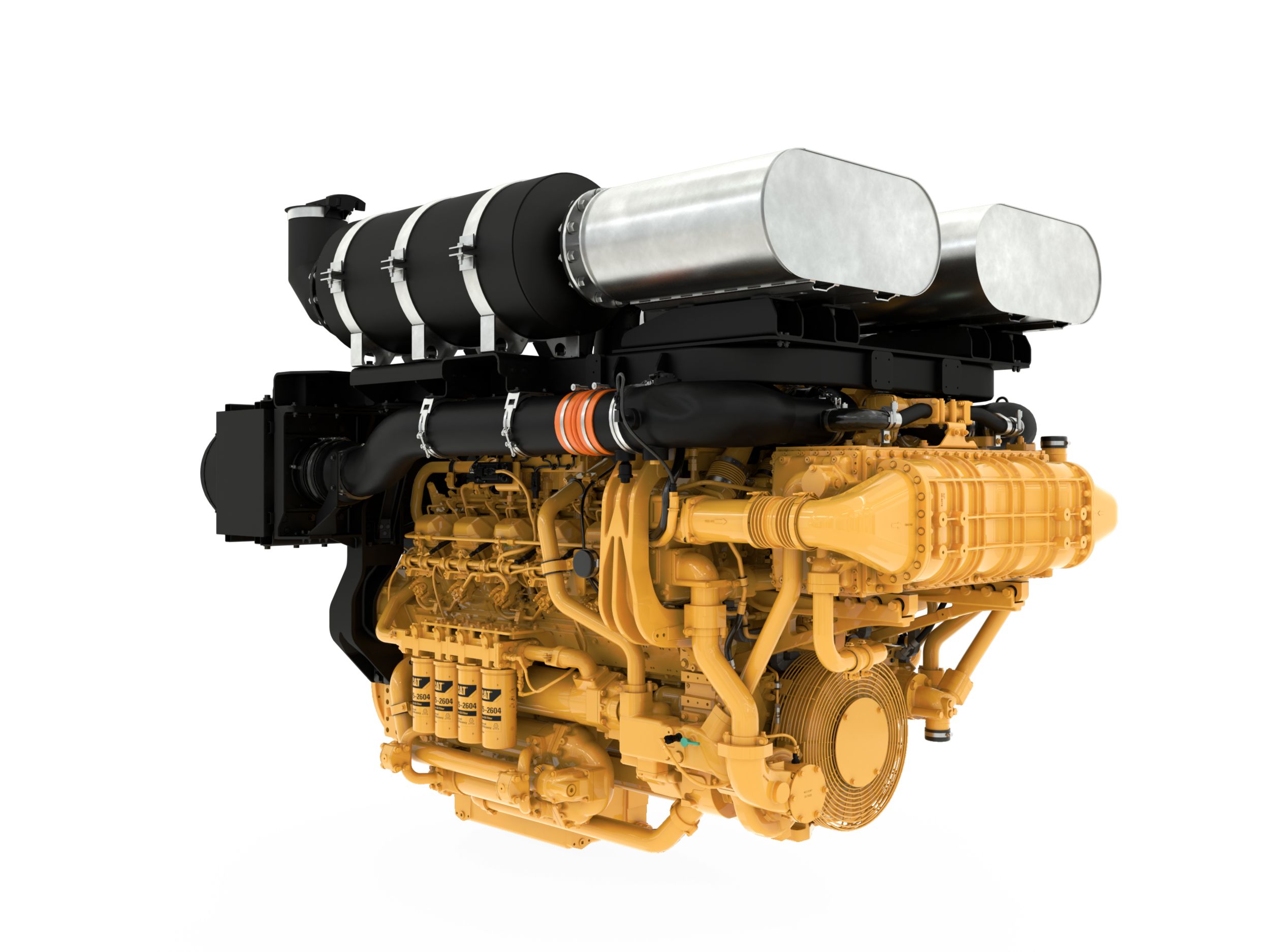 Brand

Caterpillar

Status

Current

Maximum Rating

2500 BHP / 1864 bkW

Displacement

3596 in³ / 58.9 l

Minimum Rating

2250 BHP / 1678 bkW

Aspiration

SCAC and ATAAC

Flywheel and Flywheel Housing

SAE No. 0

Flywheel Teeth

151

Stroke

8.5 in / 215 mm

Bore

6.7 in / 170 mm

Emissions

U.S. EPA Tier 4 Final

Length

138 in / 3494 mm

Width

91 in / 2308 mm

Height

108 in / 2747 mm

Weight

22352 lb / 10139 kg
Well Service Engines
3516C HD
Brand

Caterpillar

Status

Current

Maximum Rating

3300 BHP / 2461 bkW

Displacement

3173 in³ / 52 l

Minimum Rating

3000 BHP / 2237 bkW

Aspiration

Turbocharged-Aftercooled

Flywheel and Flywheel Housing

SAE No. 0

Flywheel Teeth

151

Stroke

7.5 in / 190 mm

Bore

6.7 in / 170 mm

Emissions

EPA Non-Road Tier 2, IMO II and China Stage III

Length

111.3 in / 2827 mm

Width

70.6 in / 1793 mm

Height

73.3 in / 1862 mm

Weight

10590 lb / 4803.6 kg