3516B
3516B Offshore Generator Set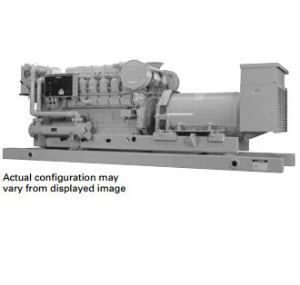 DESCRIPTION
Cat 3500 offshore generator sets are specifically designed for drilling and production operations offshore. Decades of experience powering offshore vessels and platforms make have evolved into a product that offers proven performance, low emissions, high durability, and low owning and operating costs. Applications for 3500 offshore generator sets include main power, essential services power, and emergency power on-board drilling and production rigs and vessels. Cat generator sets are backed by the worldwide network of Cat dealers ready to support your operation with technical support, service, parts, and warranty. Cat 3516B offshore generator set. Ratings: 1180-1825 ekW (1475-2281 kVA) @ 50/60 Hz (1000/1200/1500/1800 rpm). Meets IMO Tier I emission standards equivalent. Select ratings meet IMO Tier II emission standards.
Engine Design
Proven reliability and durability; Robust diesel strength design prolongs life and lowers owning and operating costs; Assembled, tested, and validated as a package to minimize package vibration and maximize component life; Market-leading power density; Long overhaul life proven in oilfield applications; Core engine components designed for reconditioning and reuse at overhaul
Ease of Installation
Engine and generator are mounted to an inner base, which mounts to an outer base assembly with vibration isolators; Installed with an integral drip tray to provide a single lift installation and to reduce shipyard scope of work complexity
Safety
E-stop pushbutton on instrument panel; Air shutoff and explosion relief valves; Configurable alarm and shutdown features; Extra alarm switches available for customer-supplied panel
Improved Serviceability
Large inspection openings allow convenient access to core engine internals; Reduction of Owning and Operating Costs; Long filter change intervals, aligned with service intervals; Excellent fuel economy - direct injection electronic unit injectors precisely meter fuel
Custom Packaging
For any petroleum application, trust Caterpillar to meet your exact needs with a factory custom package. Cat® engines, generators, enclosures, controls, radiators, transmissions - anything your project requires - can be custom-designed and matched to create a one-of-a kind solution. Custom packages are globally supported and are covered by a one-year warranty after startup. Testing Every Cat engine is full-load tested to ensure proper engine performance.
Product Support Offered Through Global Cat Dealer Network
More than 2,200 dealer outlets; Caterpillar factory-trained dealer technicians service every aspect of your petroleum engine; Caterpillar parts and labor warranty; Preventive maintenance agreements available for repair before-failure options; S•O•SSM program matches your oil and coolant samples against Caterpillar set standards to determine: Internal engine component condition / Presence of unwanted fluids / Presence of combustion by-products / Site-specific oil change interval
Over 80 Years of Engine Manufacturing Experience
Ownership of these manufacturing processes enables Caterpillar to produce high quality, dependable products; Manufacturing of cast engine blocks, heads, cylinder liners, and flywheel housings; Machine critical components; Assemble complete engine
Web Site
For all your petroleum power requirements, visit www.cat.com/oilandgas
Standard Equipment
Optional Equipment
Specs
Docs
Specs
Long Name:
3516B Offshore Generator Set
Minimum Rating
1475 kV·A / 1180 ekW
Maximum Rating
2281 kV·A / 1825 ekW
Weight
41400 lb / 18800 kg
Aspiration
TUrbocharged-Aftercooled
Displacement
4233 in³ / 69 l
Oil Change Interval
1000 h / 1000 h
Cooling System - Engine
126.8 gal (US) / 480 l
Lube Oil System - Refill
107 gal (US) / 405 l
SEE HOW 3516B COMPARES AGAINST FREQUENTLY COMPARED PRODUCTS.
Offshore Drilling and Production Generator Sets
3516B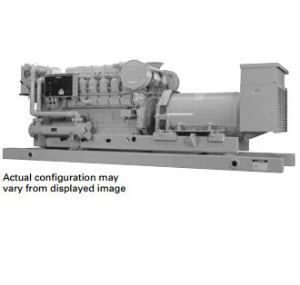 Brand

Caterpillar

Status

Current

Minimum Rating

1475 kV·A / 1180 ekW

Maximum Rating

2281 kV·A / 1825 ekW

Emissions

IMO Tier I

Bore

6.7 in / 170 mm

Weight

41400 lb / 18800 kg

Aspiration

TUrbocharged-Aftercooled

Displacement

4233 in³ / 69 l

Stroke

7.5 in / 190 mm

Oil Change Interval

1000 h / 1000 h

Fuel System

EUI

Engine Control

ADEM A3

Height

87.2 in / 2214 mm

Length

240 in / 6095 mm

Width

84.5 in / 2147 mm

Cooling System - Engine

126.8 gal (US) / 480 l

Lube Oil System - Refill

107 gal (US) / 405 l
Offshore Drilling and Production Generator Sets
3512C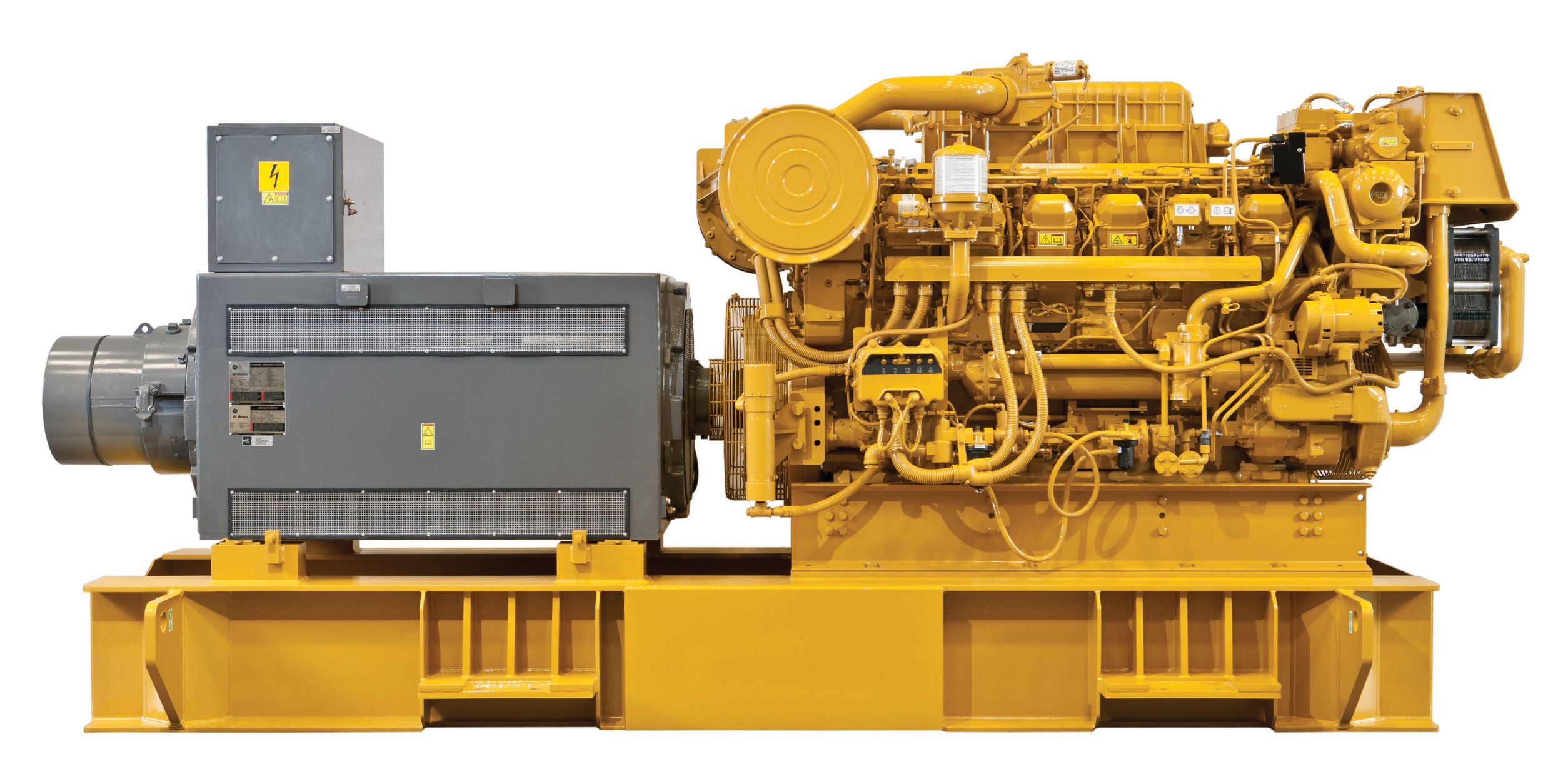 Brand

Caterpillar

Status

Current

Minimum Rating

1938 kV·A / 1550 ekW

Maximum Rating

2125 kV·A / 1700 ekW

Emissions

IMO Tier II

Bore

6.7 in / 170 mm

Weight

33300 lb / 14975 kg

Aspiration

Turbocharged-Aftercooled

Displacement

3574 in³ / 59 l

Stroke

8.5 in / 215 mm

Oil Change Interval

1000 h / 1000 h

Fuel System

EUI

Engine Control

ADEM A3

Height

91 in / 2313 mm

Length

214.5 in / 5448 mm

Width

71.9 in / 1825 mm

Cooling System - Engine

41.5 gal (US) / 157 l

Lube Oil System - Refill

84 gal (US) / 318 l
Offshore Drilling and Production Generator Sets
3516C
Brand

Caterpillar

Status

Current

Minimum Rating

2039 kV·A / 1631 ekW

Maximum Rating

2304 kV·A / 1843 ekW

Emissions

IMO Tier II

Bore

6.7 in / 170 mm

Weight

41400 lb / 18800 kg

Aspiration

Turbocharged-Aftercooled

Displacement

4233 in³ / 69 l

Stroke

7.5 in / 190 mm

Oil Change Interval

1000 h / 1000 h

Fuel System

EUI

Engine Control

ADEM A3

Height

99.9 in / 1537 mm

Length

264 in / 6705 mm

Width

78.3 in / 1988 mm

Cooling System - Engine

62 gal (US) / 234.7 l

Lube Oil System - Refill

107 gal (US) / 405 l